So after a thorough soaking in Glen Lochay on Saturday, the outlook for Sunday looked a lot better. On a previous weekend, we had contemplated Tarmachan, but didnt have the time.. The weekend before I had intended to do it, but was too lazy, so this Sunday finally looked like the right time
We broke camp in Glen Lochay at 9, and drove up to the Ben Lawers car park. There was plenty of clag about, and a chilly enough breeze to have me reaching for my winter jacket. As we set off up the overly good tourist trail, some sunbeams were beginning to filter through across Loch Tay.
The path goes up at such a gentle incline, we hardly knew we were ascending, and by the time we hit the ridge, the clag had cleared off the tops, and we were getting hot in the sunshine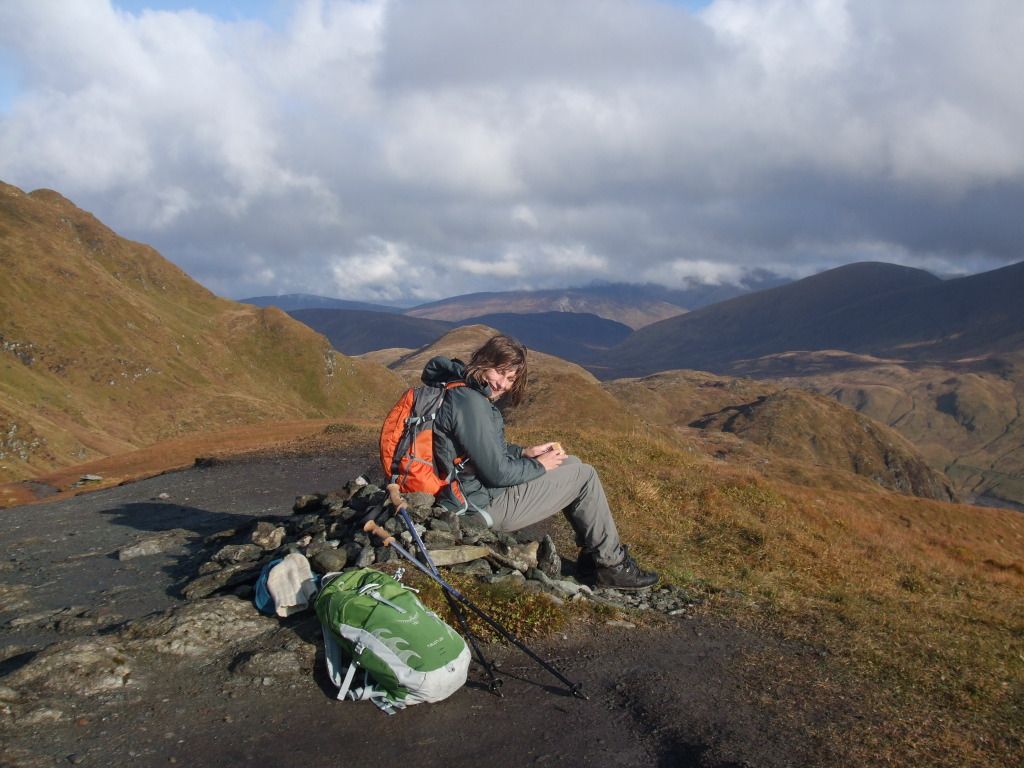 We hit the first top, and stopped for a snack. It was a chilly wind, so not long afore we were making our way down to the Coll, and up to Meall nan Tarmachan. There was a little bit of steepness, but not much, and we were soon in bagging territory. The views were limited, as we seemed to of picked the only clag free hills for miles around.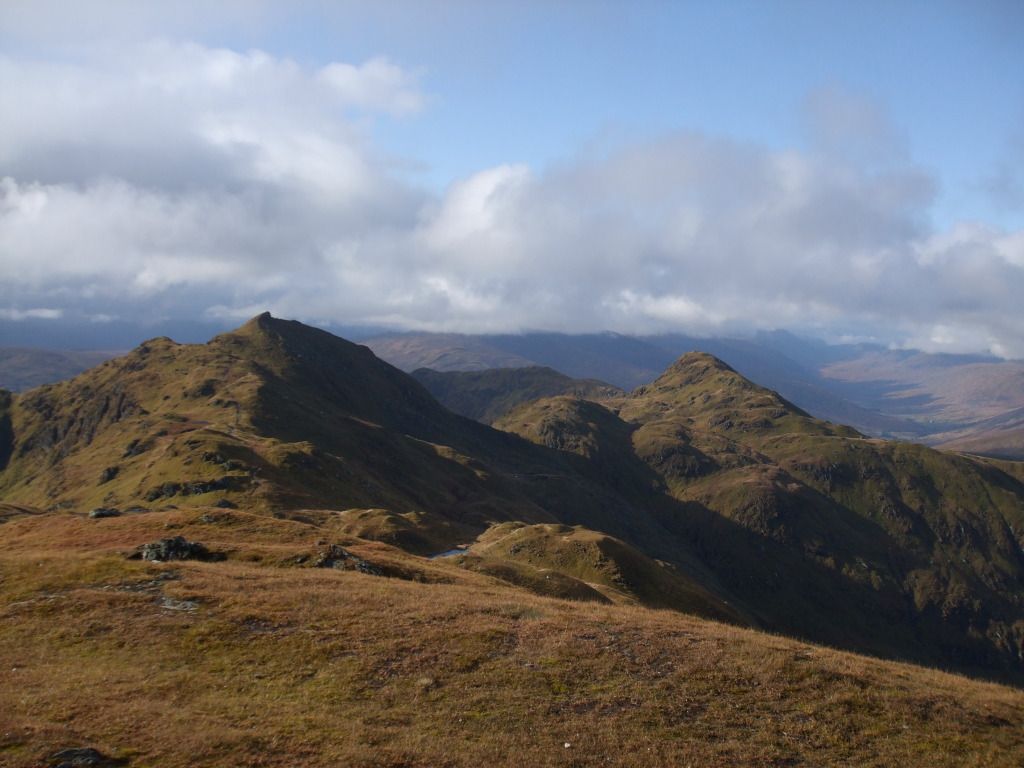 The next top, meall Garbh, looked pretty fine and pointy, but my dad was in a lot of pain in the descent to the bealach with the bonny lochans.
We stopped for lunch there, and he said he didn't want to do the full ridge, which was fine by me - its not like I would never get the chance to go up again, so after a quick nip up to the top of Meall Garbh, retraced our steps to the bealach, and took a side path down a shoulder, which was boggy and slippy. The path went down a good distance, but then petered out..
We contoured round above the peat hags, heading for a style over the deer fence that we could see over the other side of the corrie. A bit boggy, but easy walking in the sunshine.
When we got to the style though, we discovered that you had to cross an electric fence to get to it
I dont know who designed the feature, but they are obviously a sandwich short
The style, was just a few metres from the main path, which we took slowly, my Dad nursing his war wounds
Made it back to the car, just in time to avoid a heavy downpour, and as usual, made all the other returning walkers jealous by sitting in the shelter of the back of the van with the stove on, making tea and soup
Just a short Sunday stroll this. I was surprised at how easy it was, as I've nae been that well recently, so its good to feel like the recovery process has started
I spose starting halfway up the hill has its advantages too
I am hopeful, that my Dad will upload his photos to my photobucket account, so I'll post in some photos as soon as he does
- He did, so I did