If you go against the stream, you will come to a Munro summit.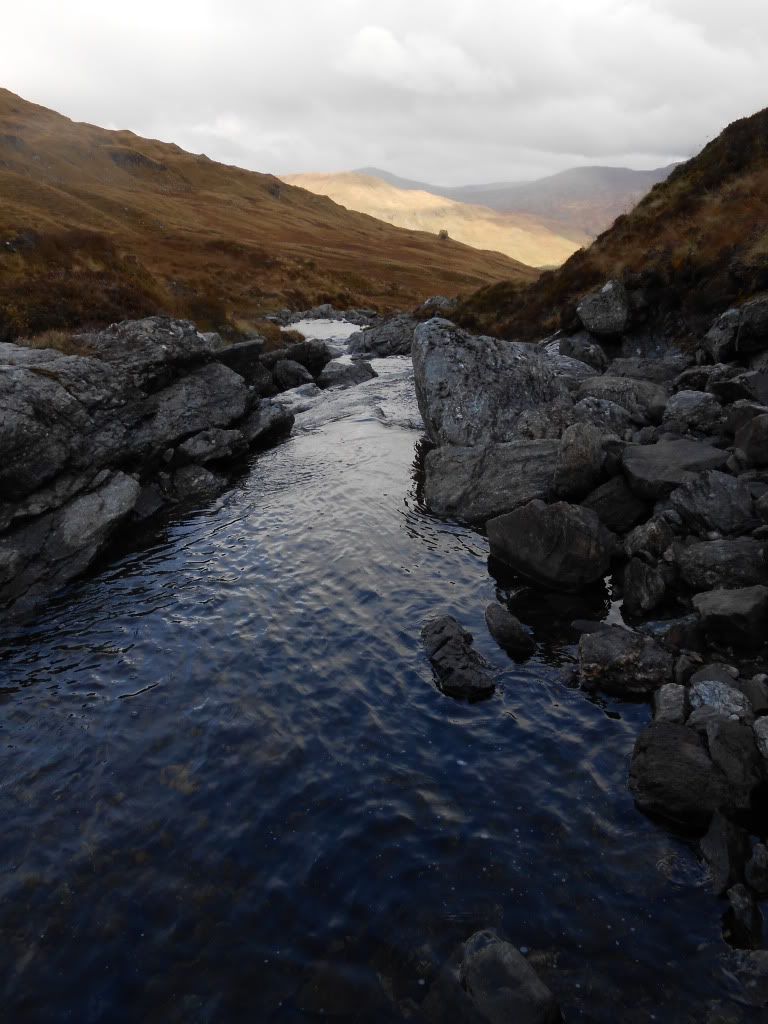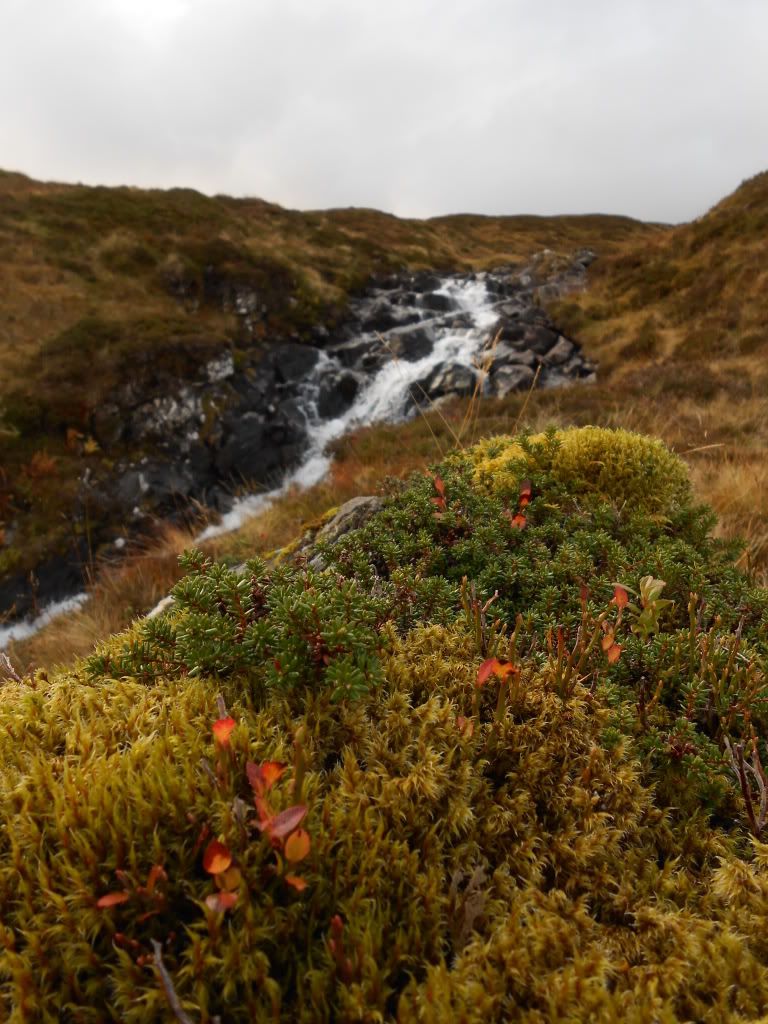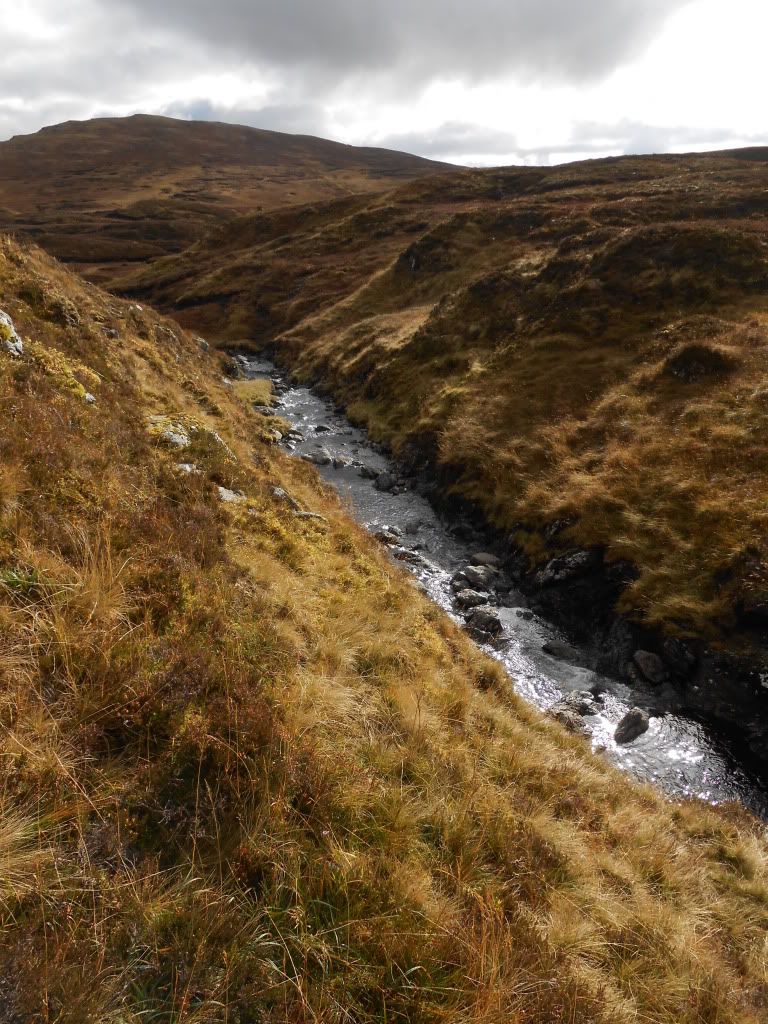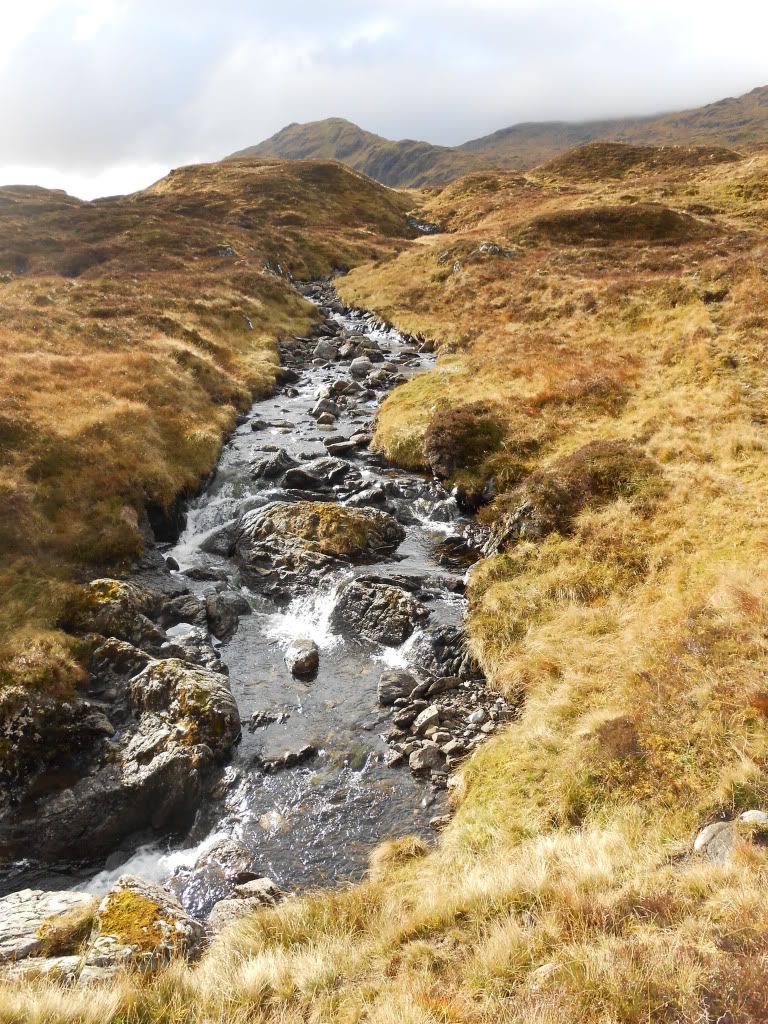 Keep going.
Some of the vegetation.
The weather is not too promising but the sun is hiding behind there.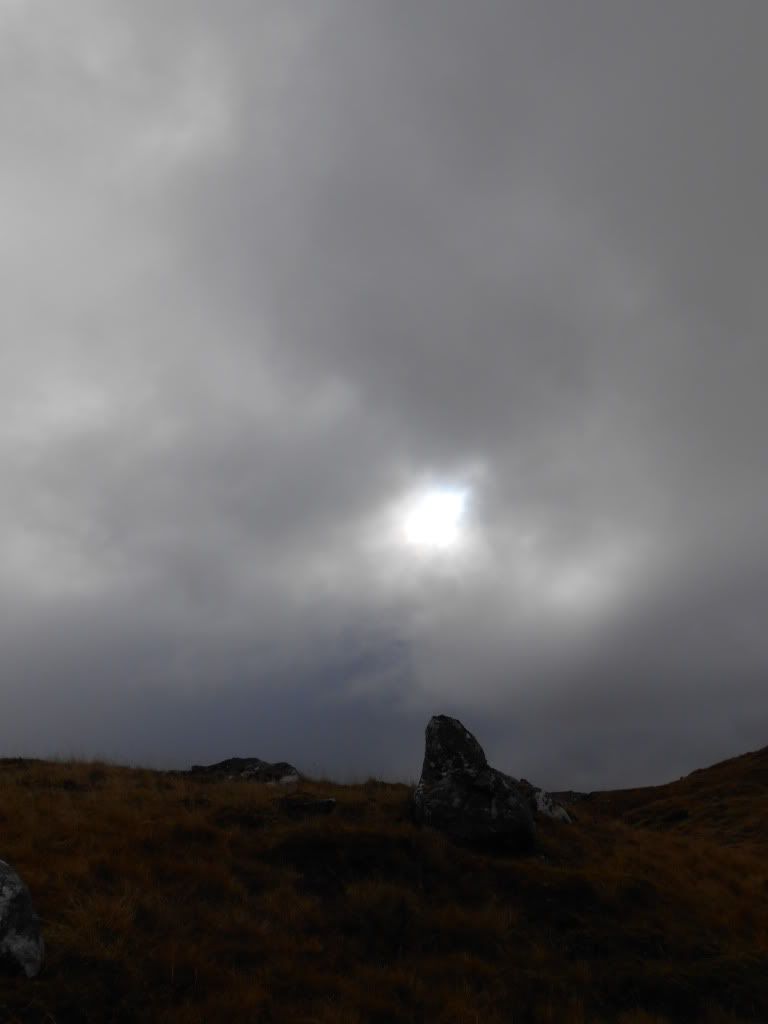 You go through a boulder field.
You make it to the ridge, but clag.
The weather turns bad. 90 % rain and 10 % sleet.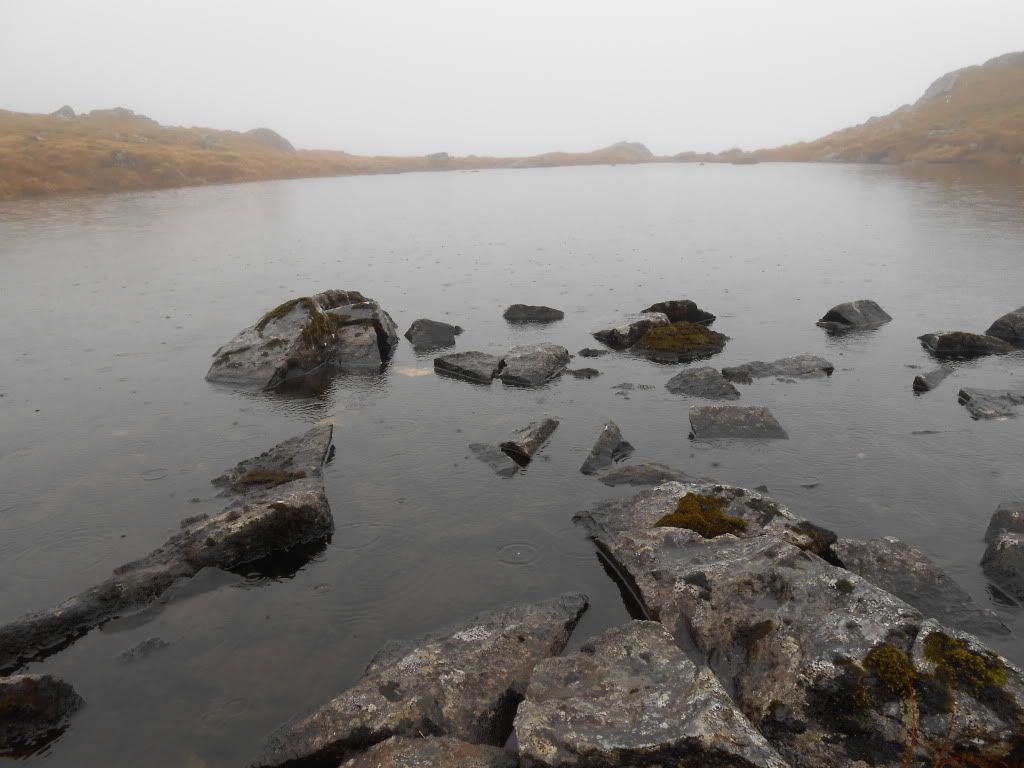 A lochan. This planet has got water.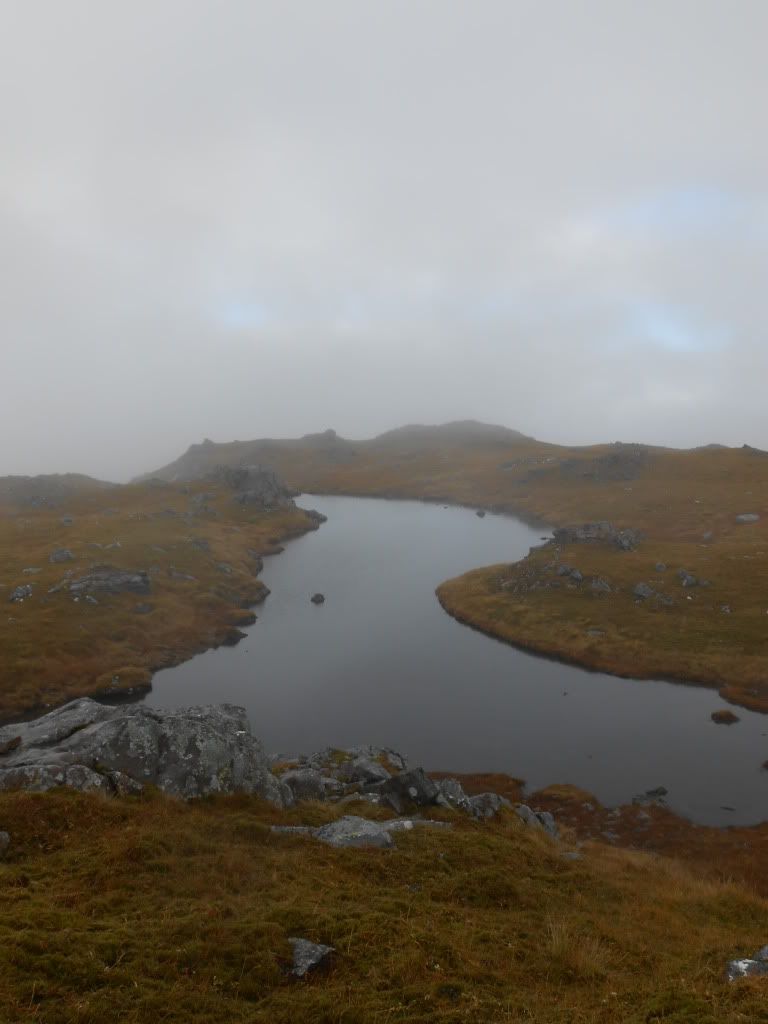 Coire Sheasgarnaich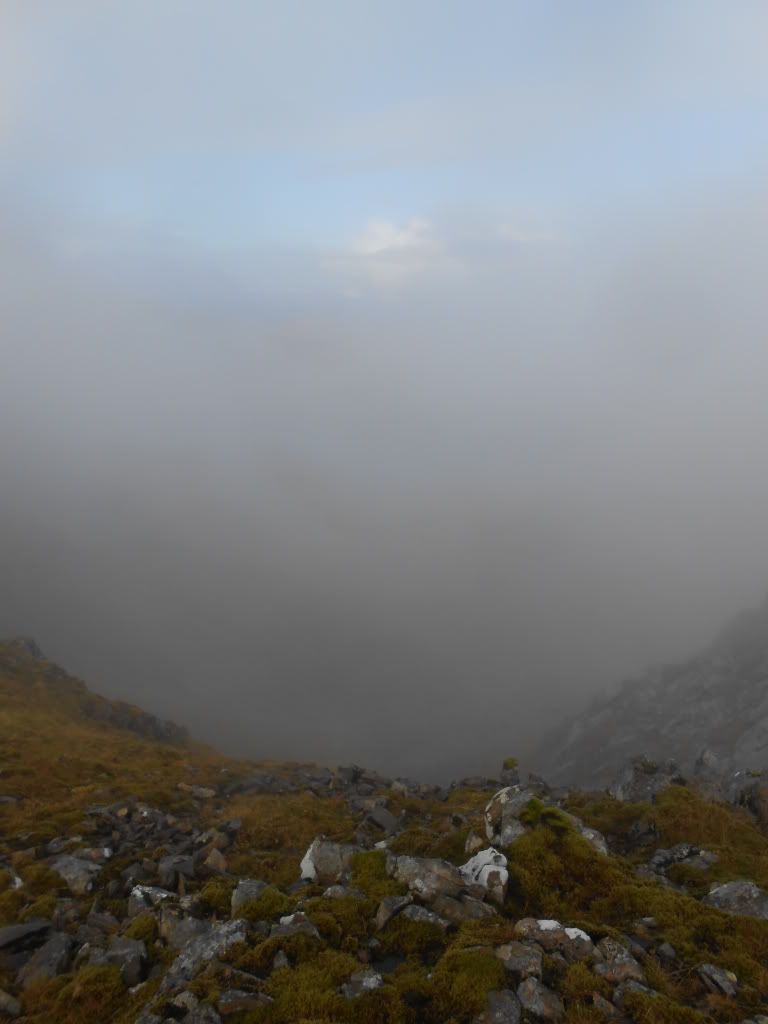 A nearby star.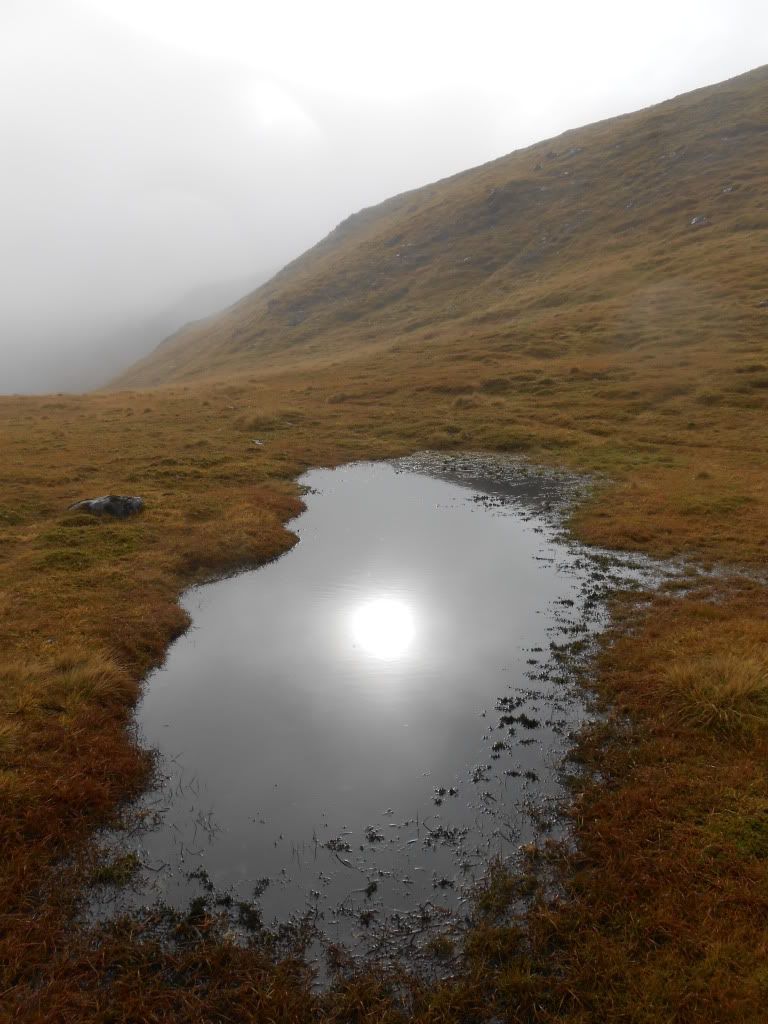 You just get a local view from Beinn Heasgarnich today.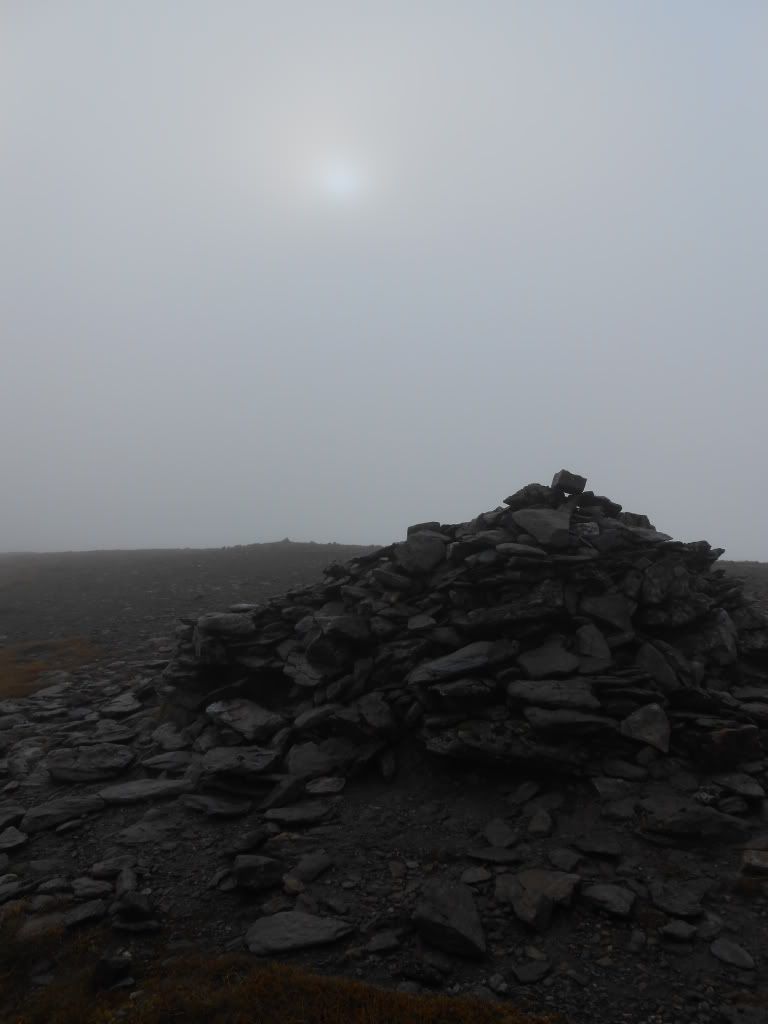 You take the compassbearing to keep on the ridge.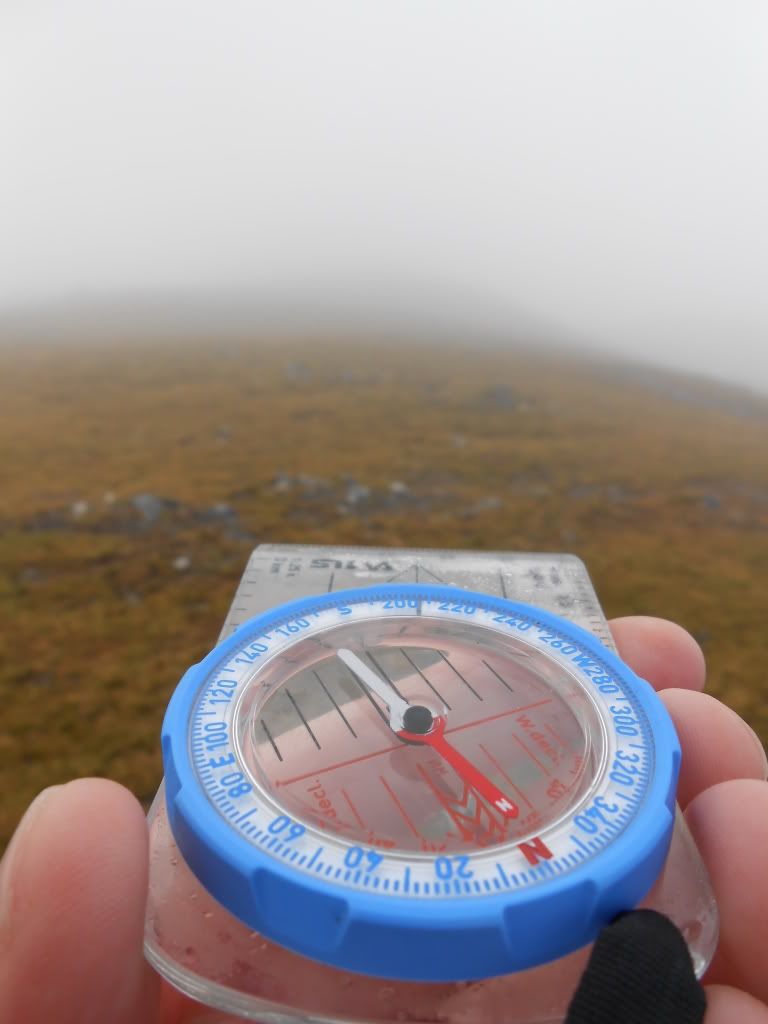 Then the clag lifts.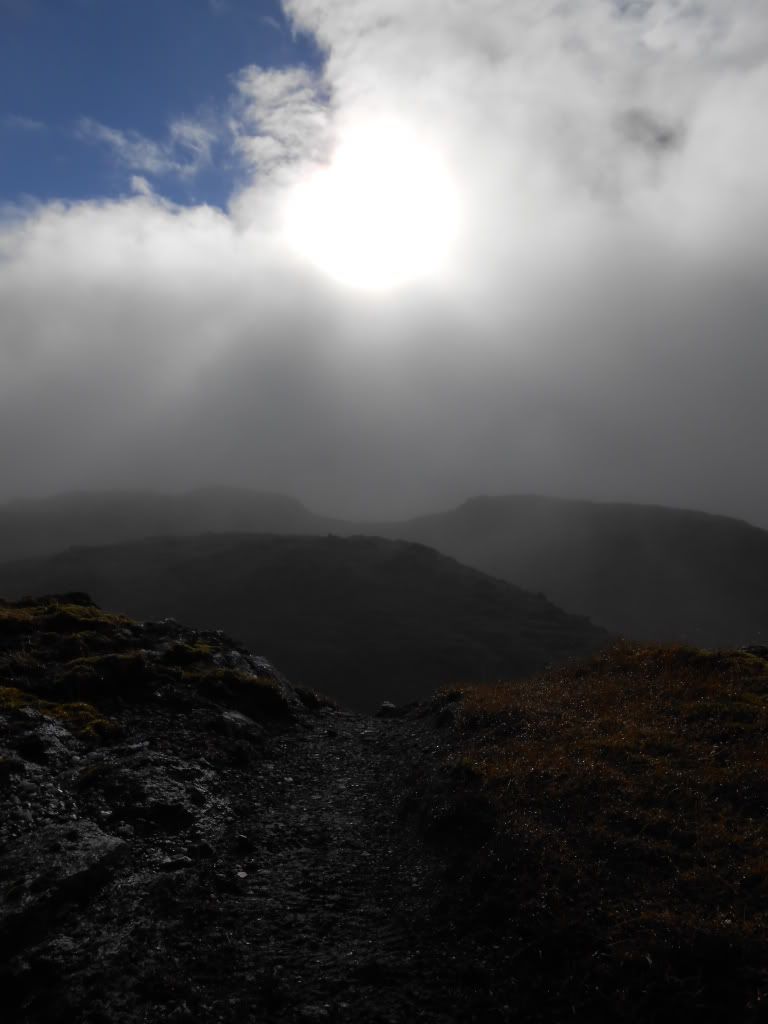 The next Munro is Creagh Mhor. You are wondering if it's going to be clag there too?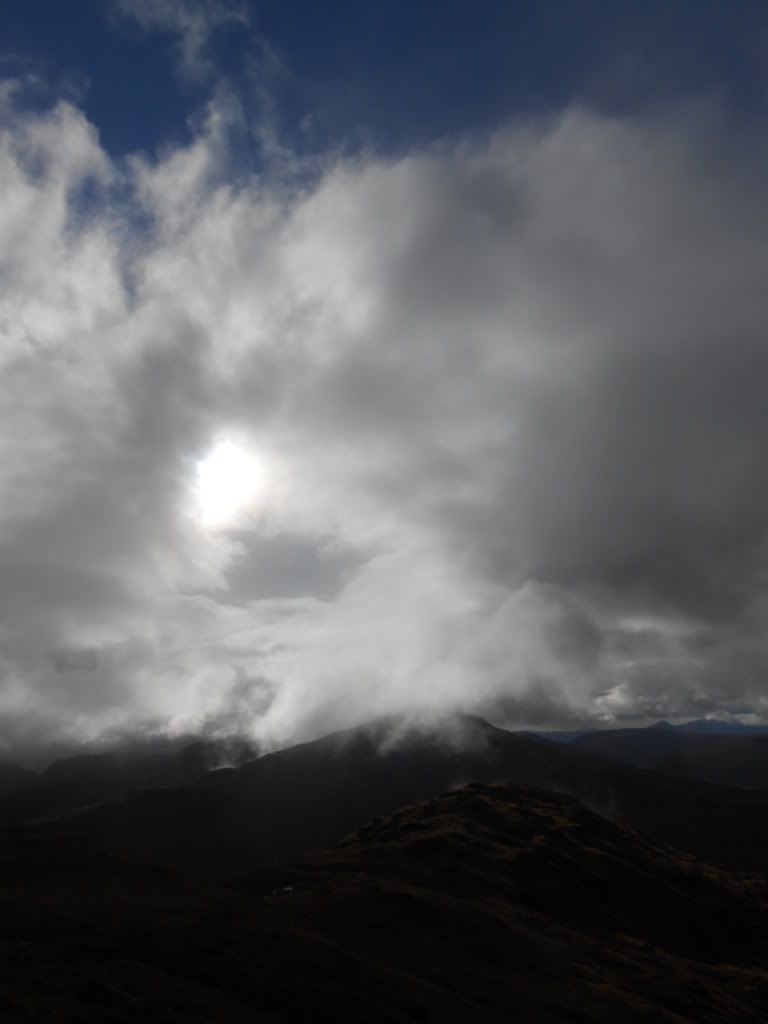 When you look back, Beinn Heasgarnich is clear.
That is Ben Challum.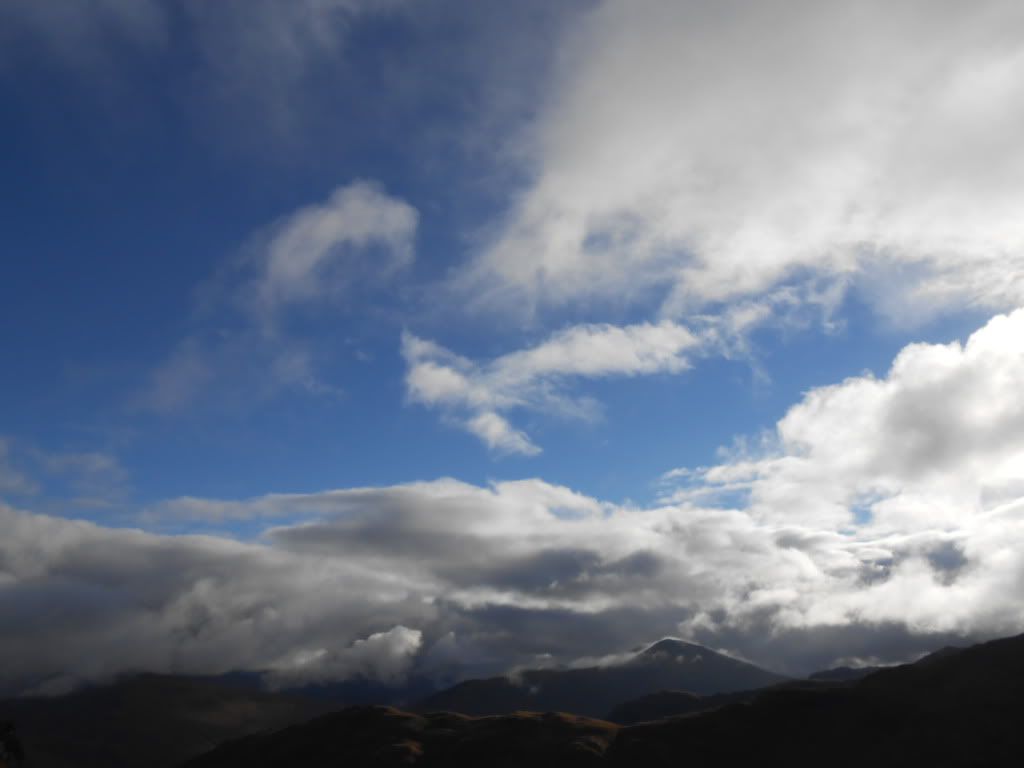 Fionn a'Ghlinne with Beinn a'Creachain in the North.
You need a tropical fruit break. Would you give me the other half?
View towards the Orchy's.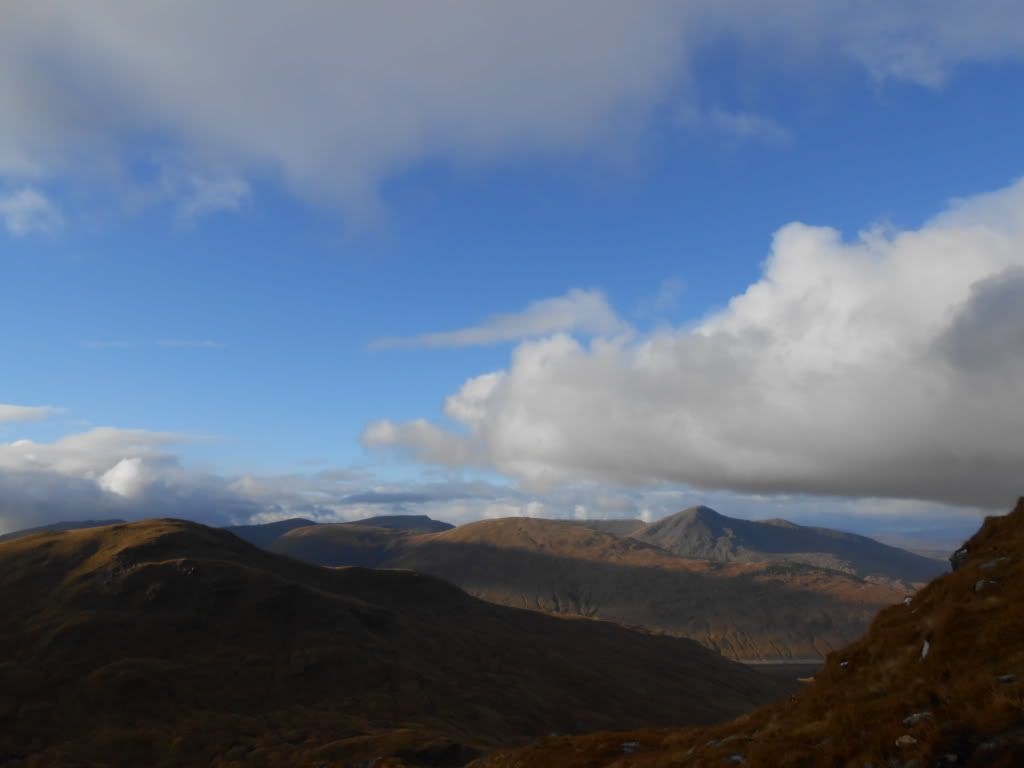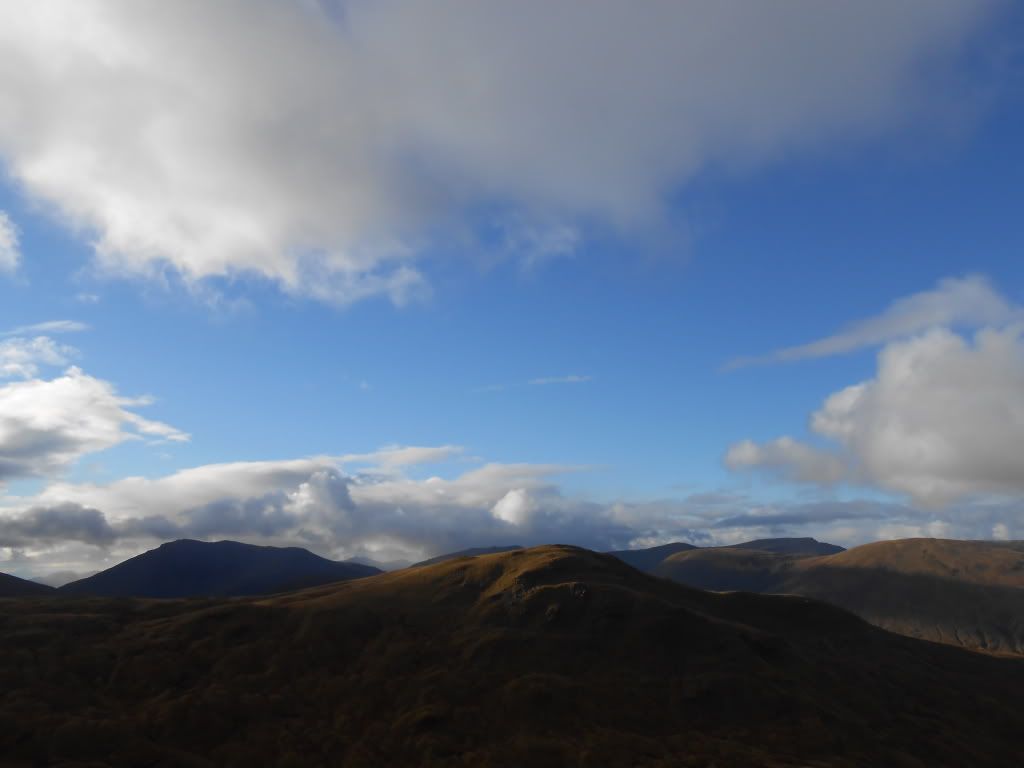 The rainbow.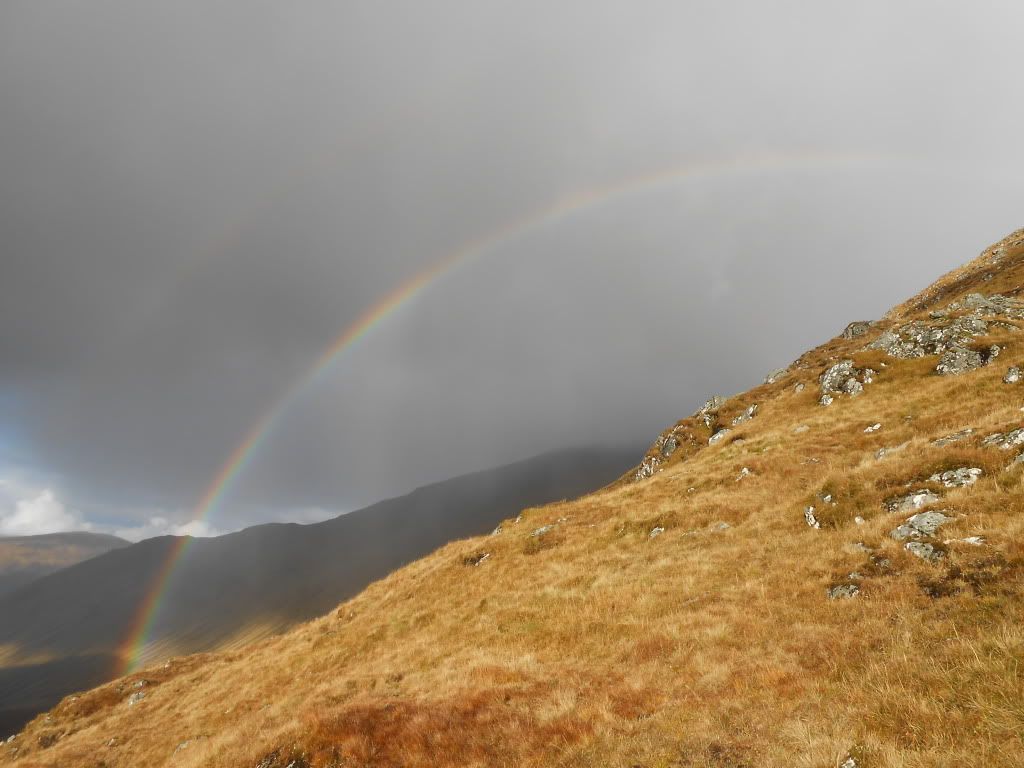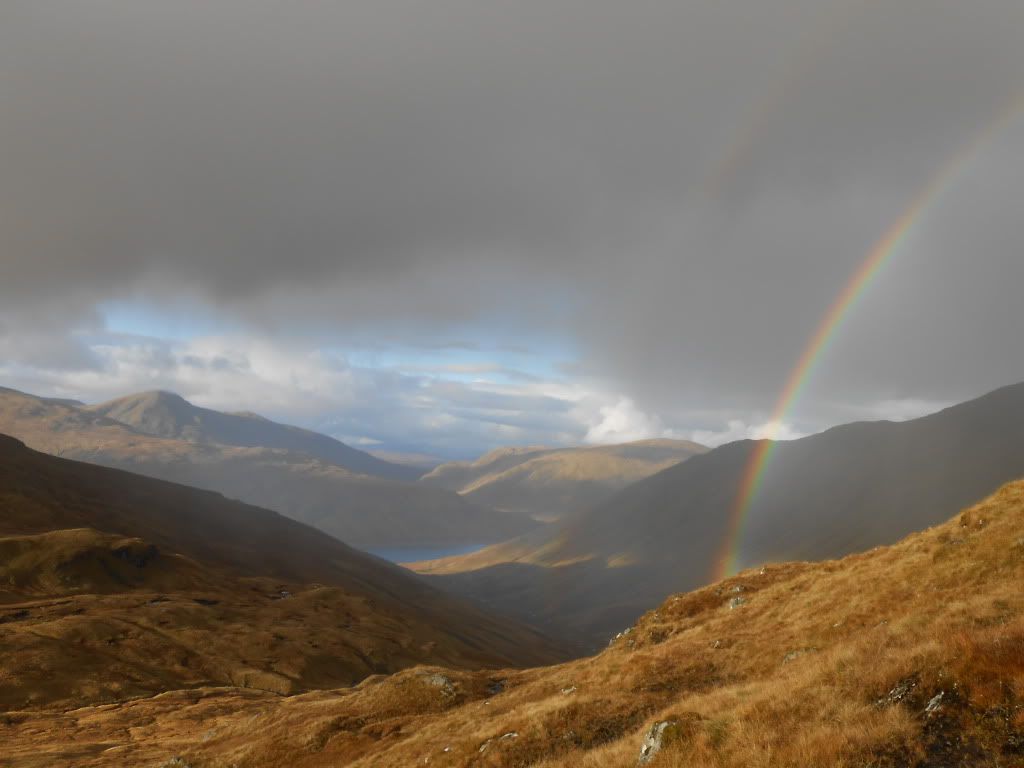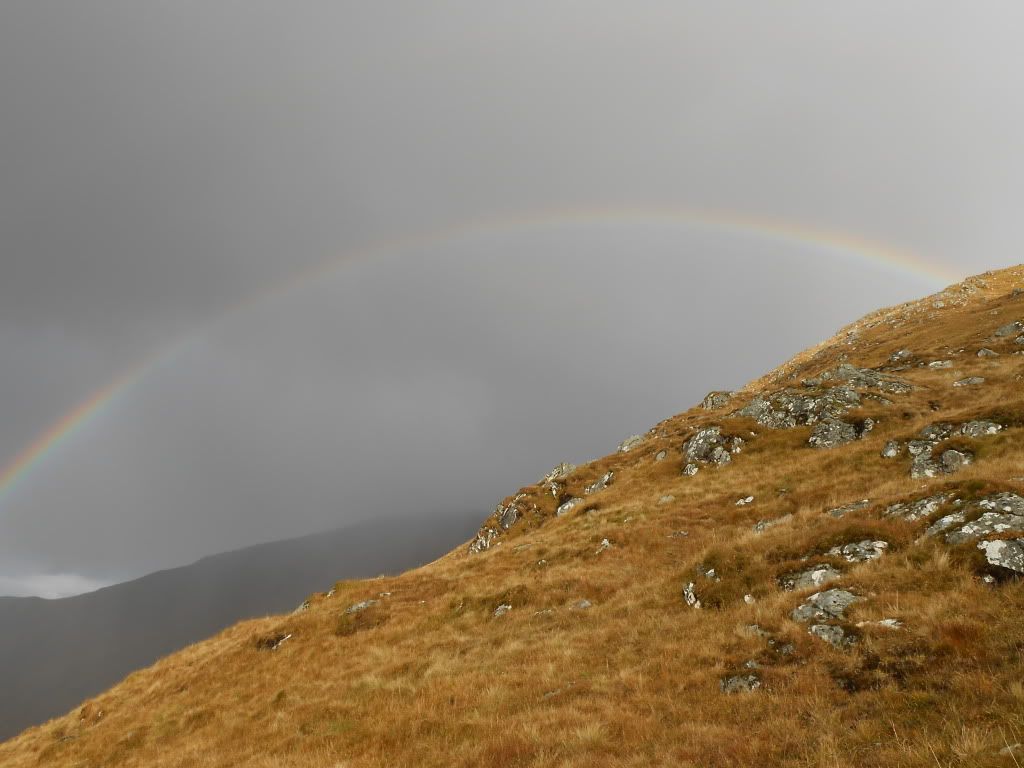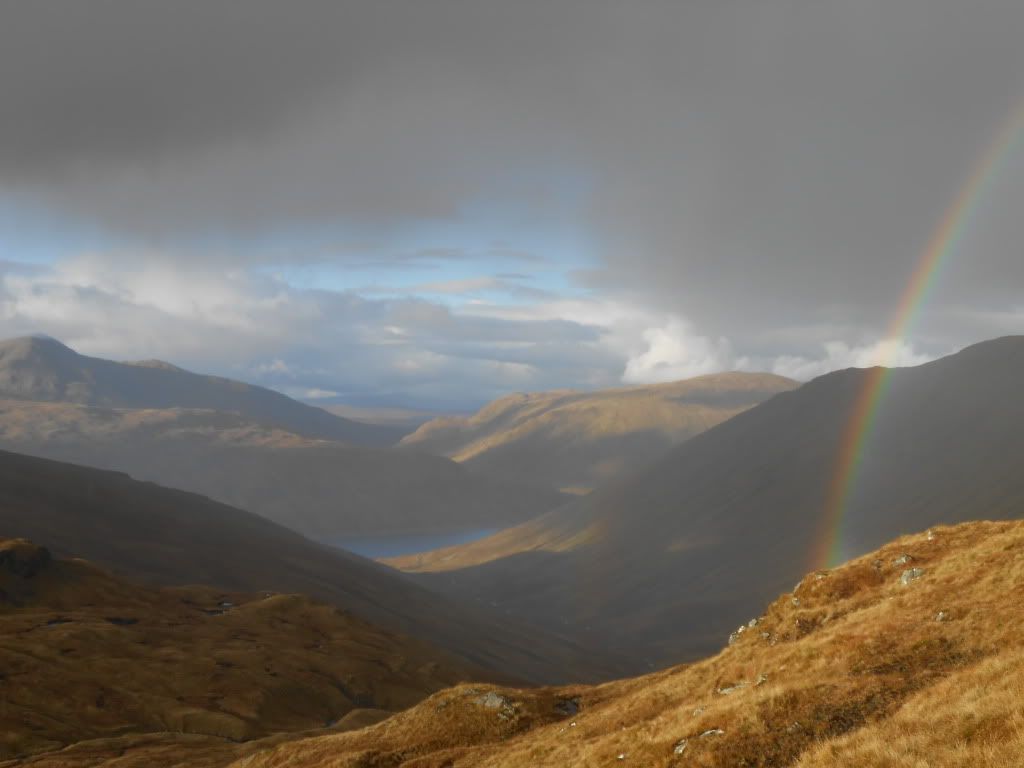 Beinn Heasgarnich. The striped tiger mountain.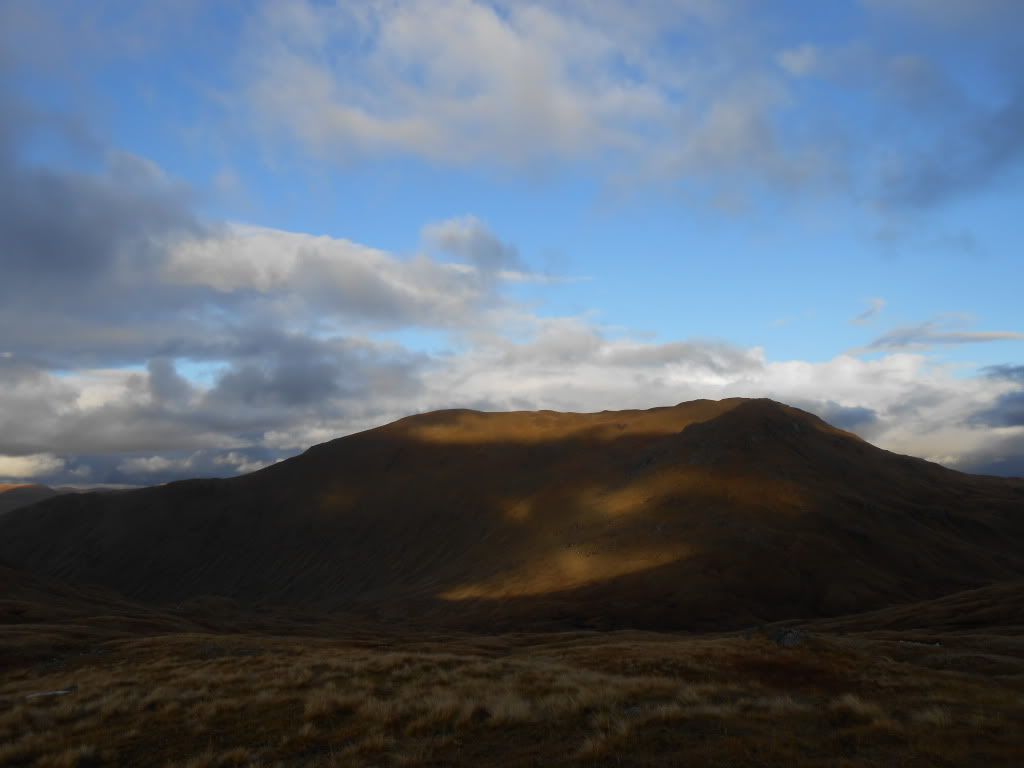 Up against the stream again.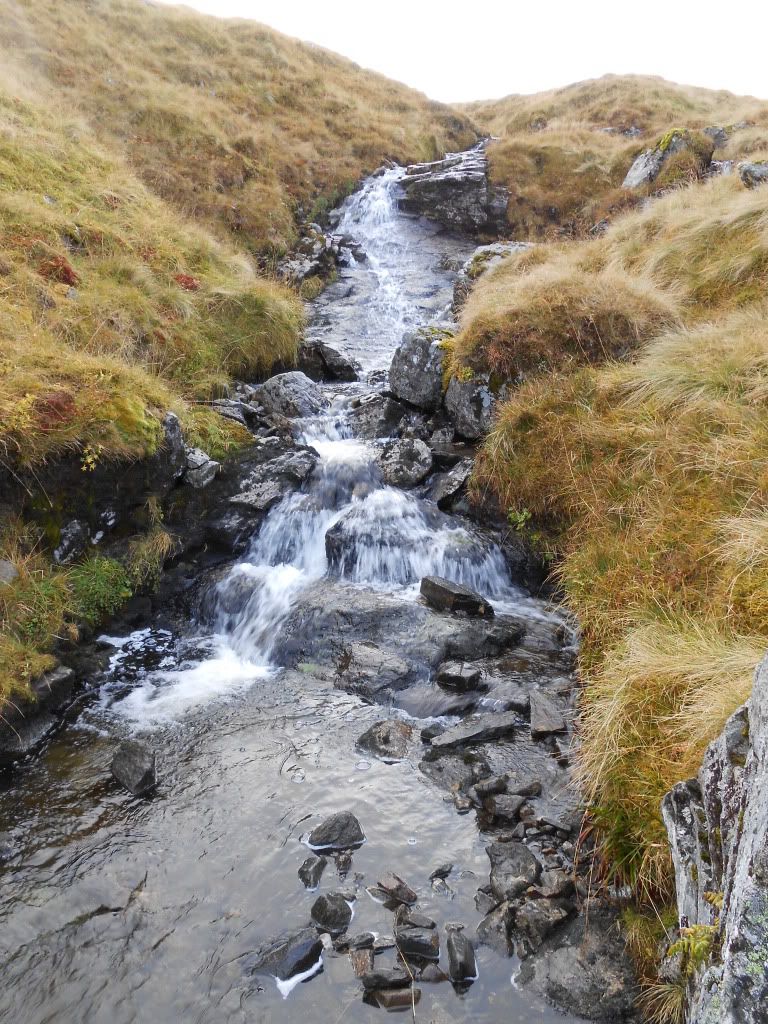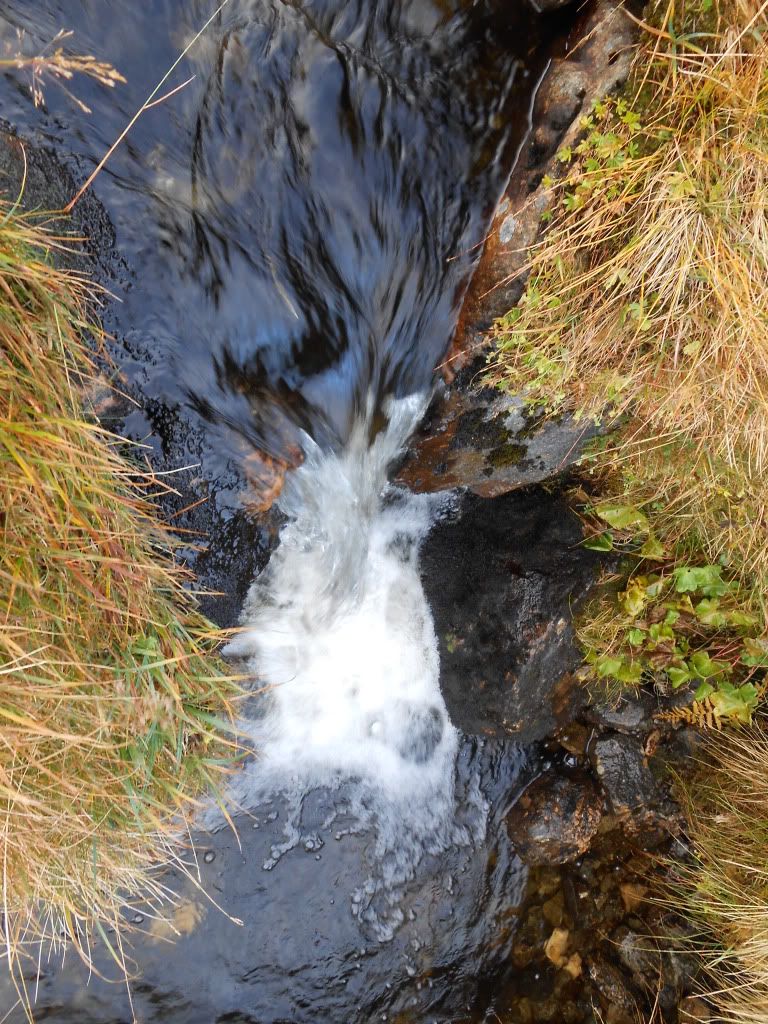 Sunset from the Bealach between Creag Mhor and Meall Tionaill.
Someone recognize this one?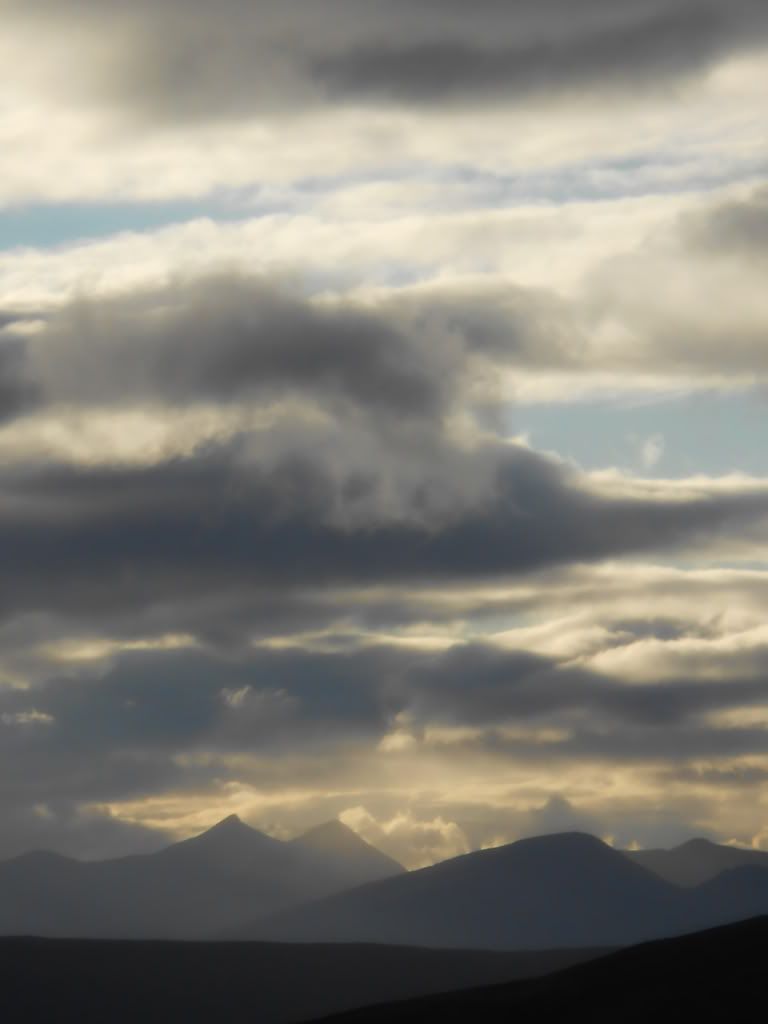 Ben Lui somewhere there.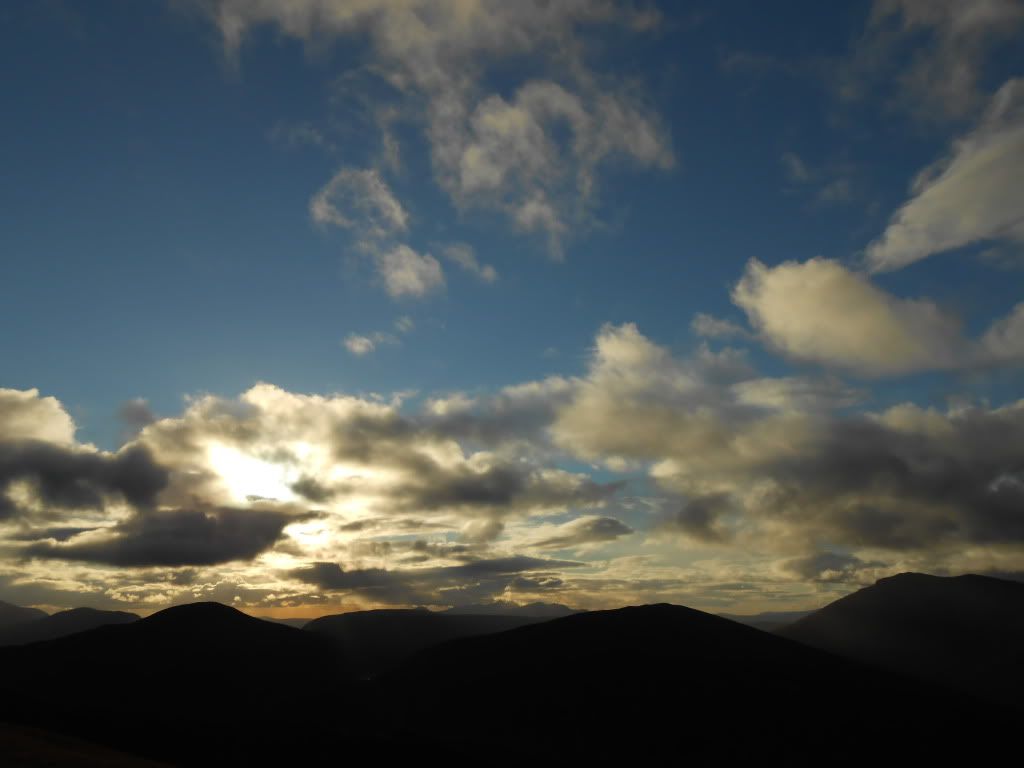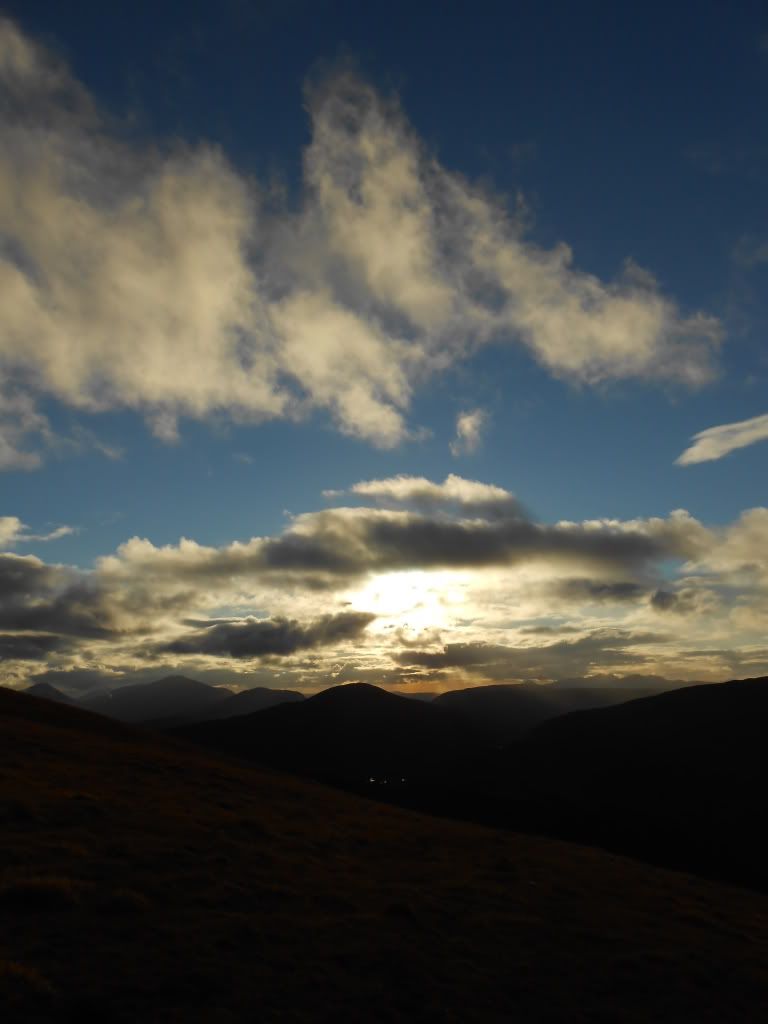 Ben Lui and some Corbetts.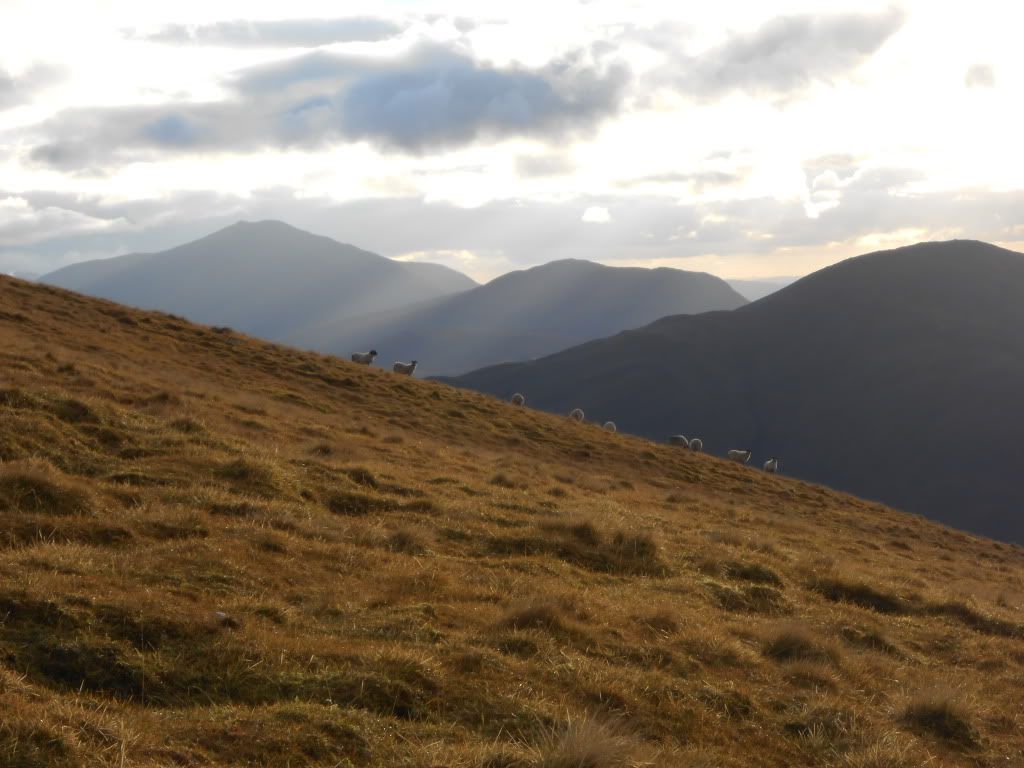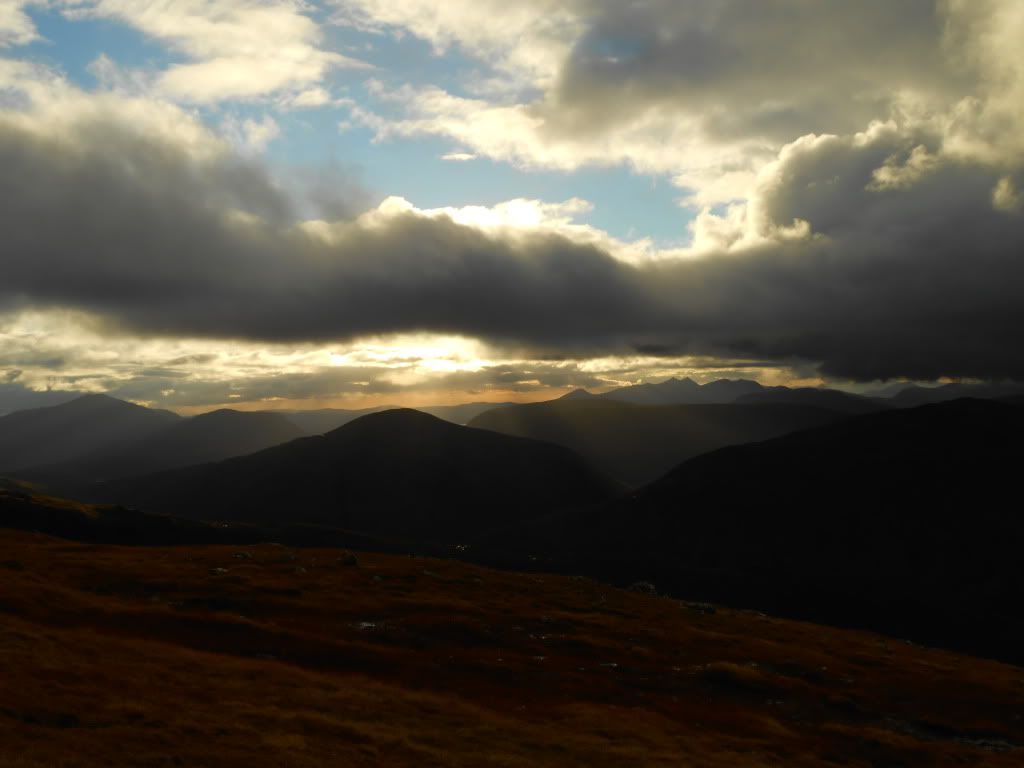 Blackish clouds over the Orchy's.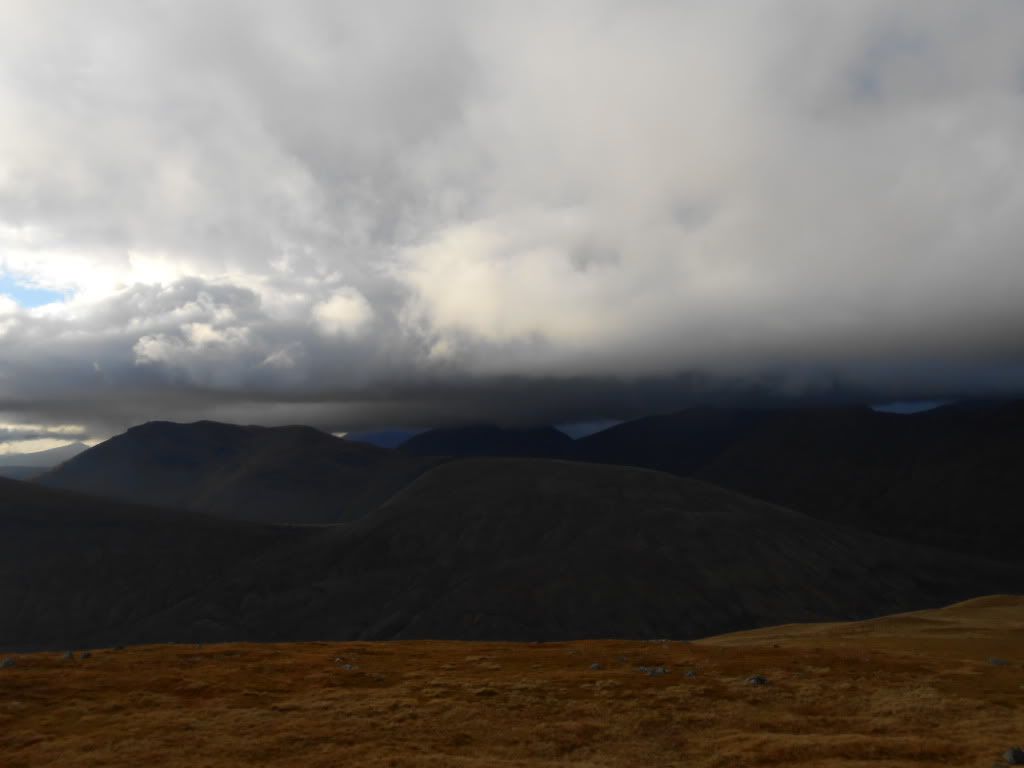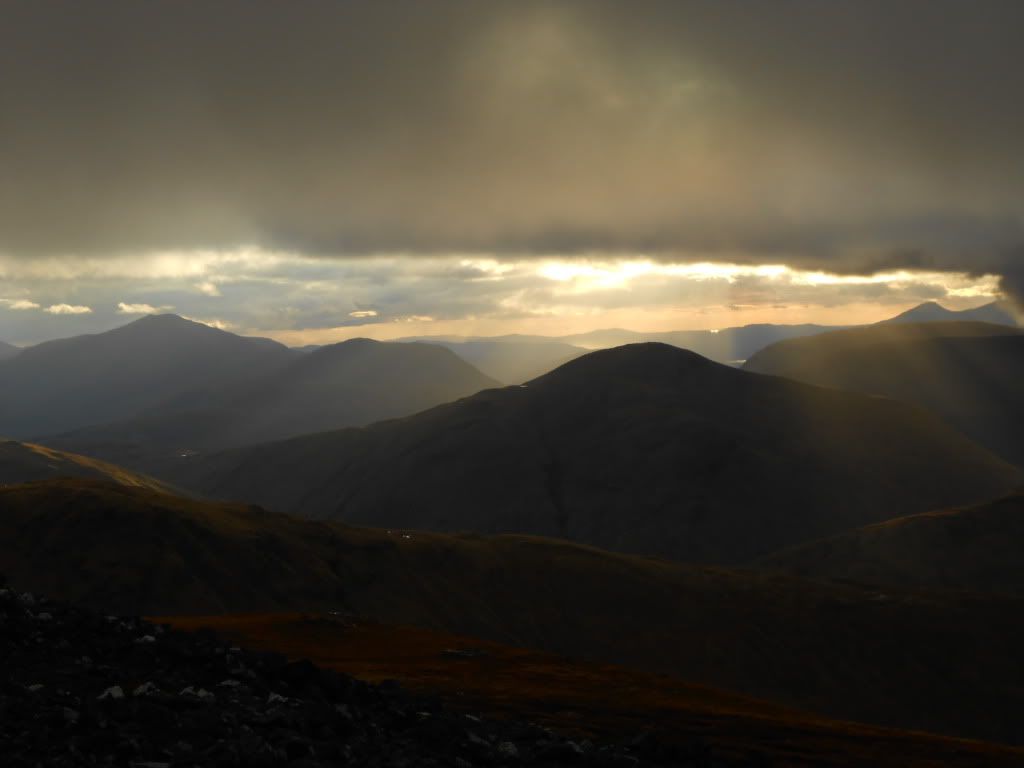 You start realizing that it's not going to be a summit view as the top is covered with clag.
But the allmighty left a window for you to see your old friend Challum only.
Backview to the top.
The last glimpse of the sun.
Glen Lochay.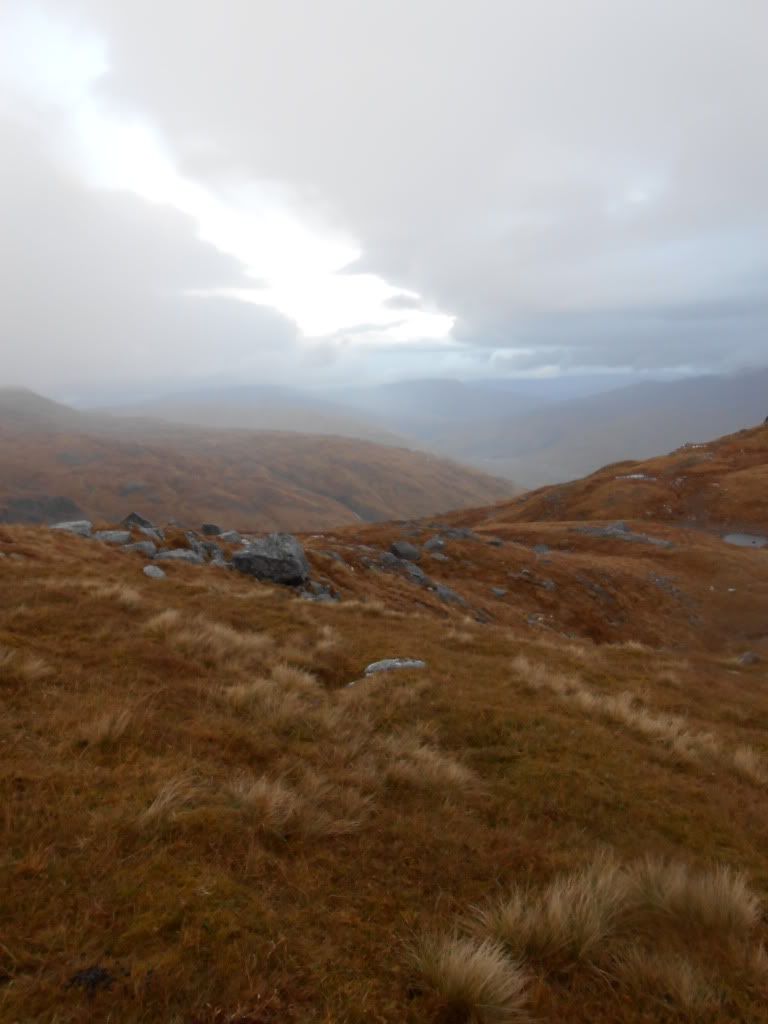 The SE ridge of Creag Mhor.
Stob nan Clach.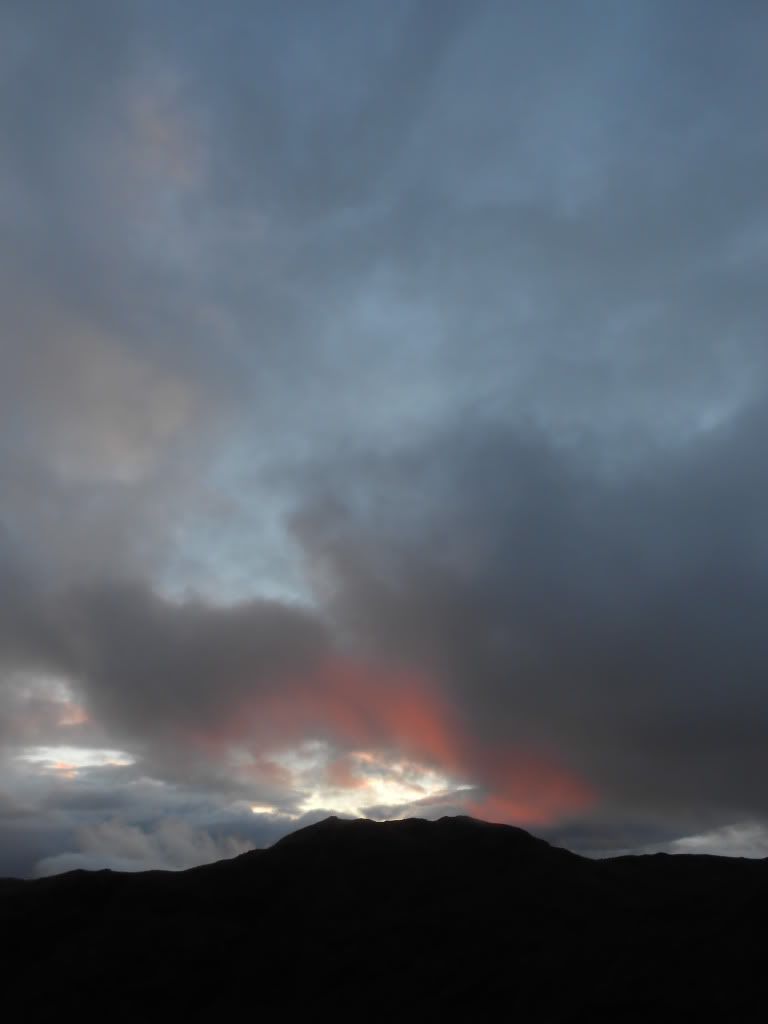 But it's getting dark.
You are missing the bright summer evenings.
The route.