In Aviemore I did some shopping, and guess what I bought....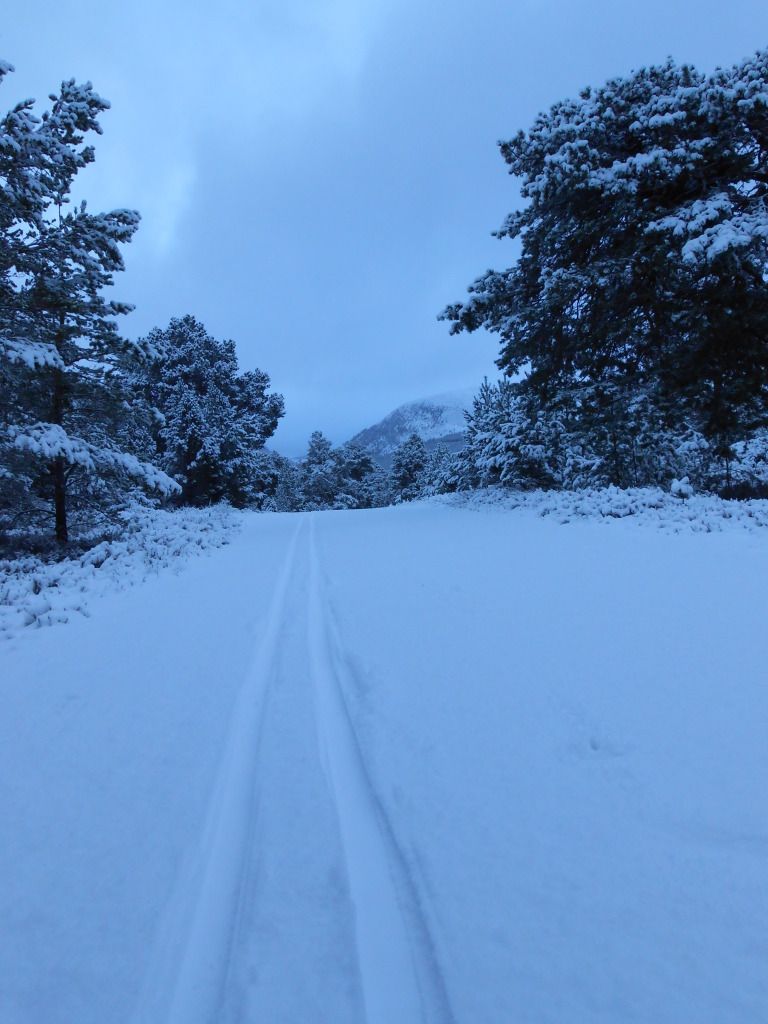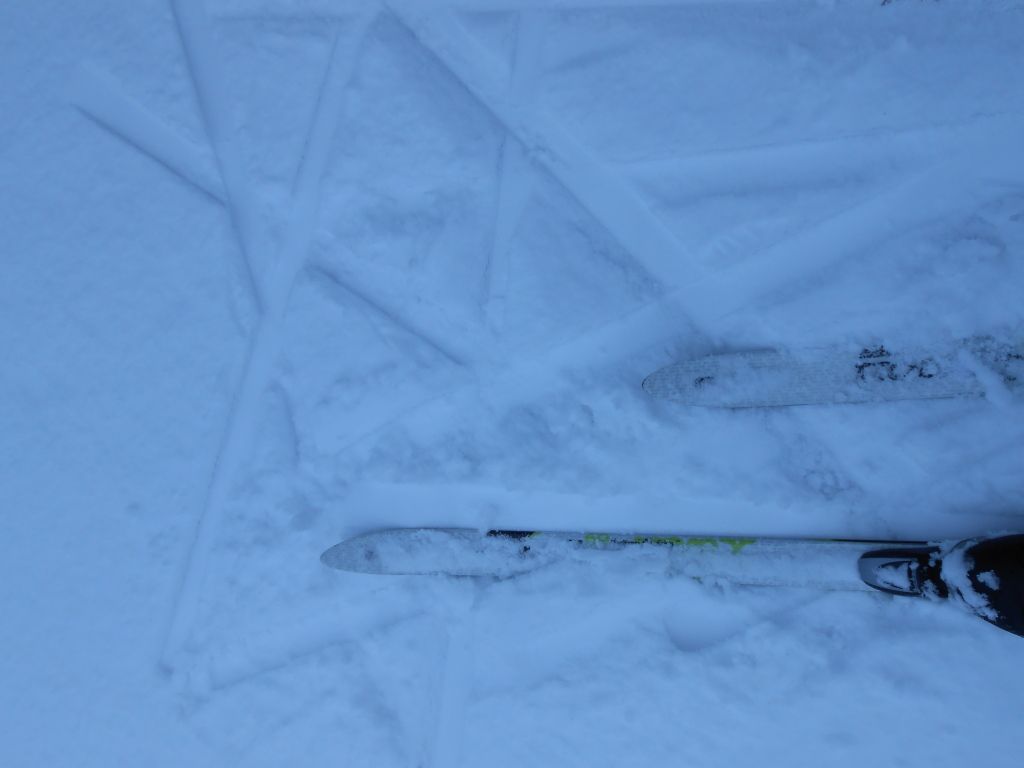 I went through forests.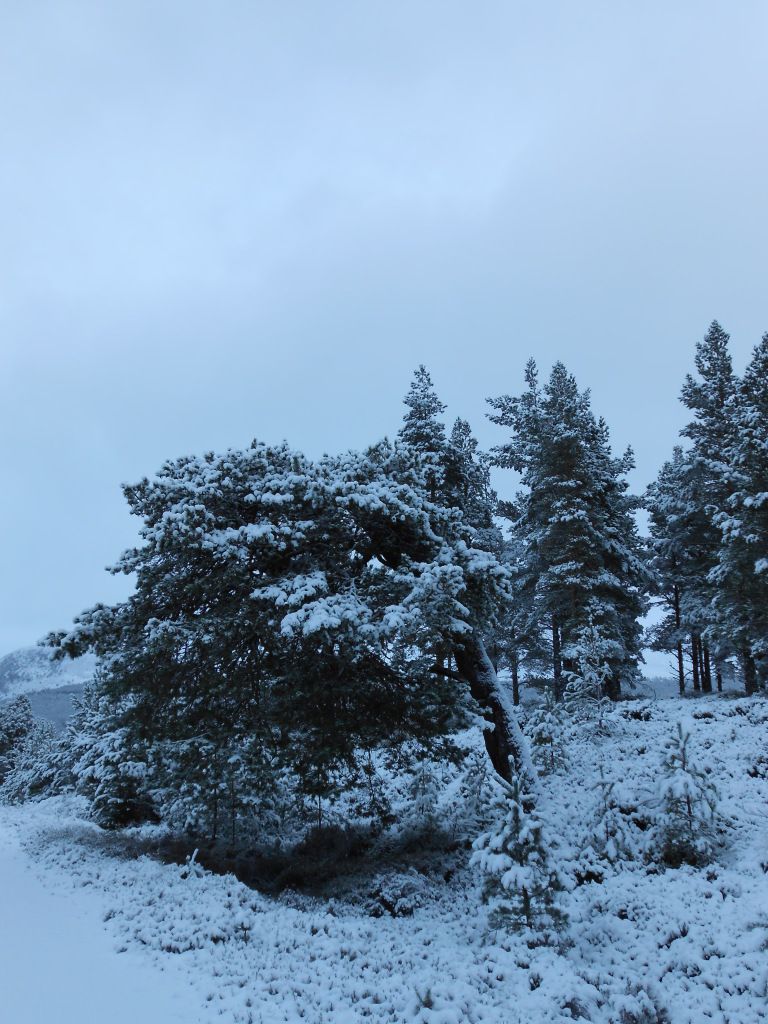 With risk of reindeer bulls.
Winter bush.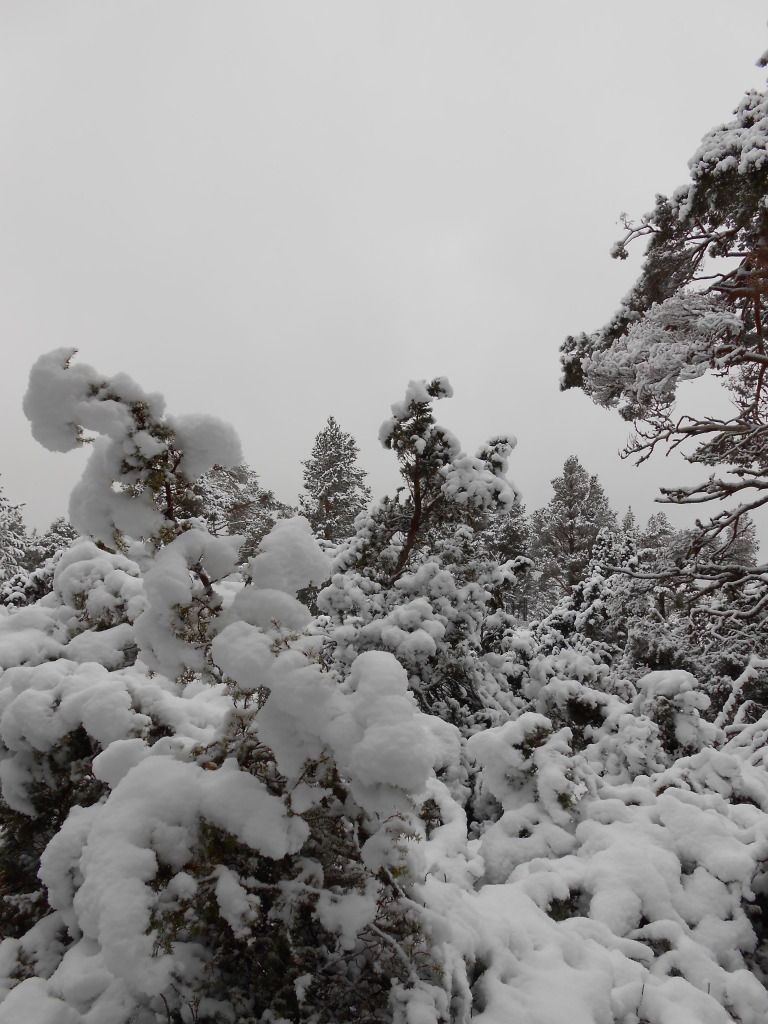 Old pine forest.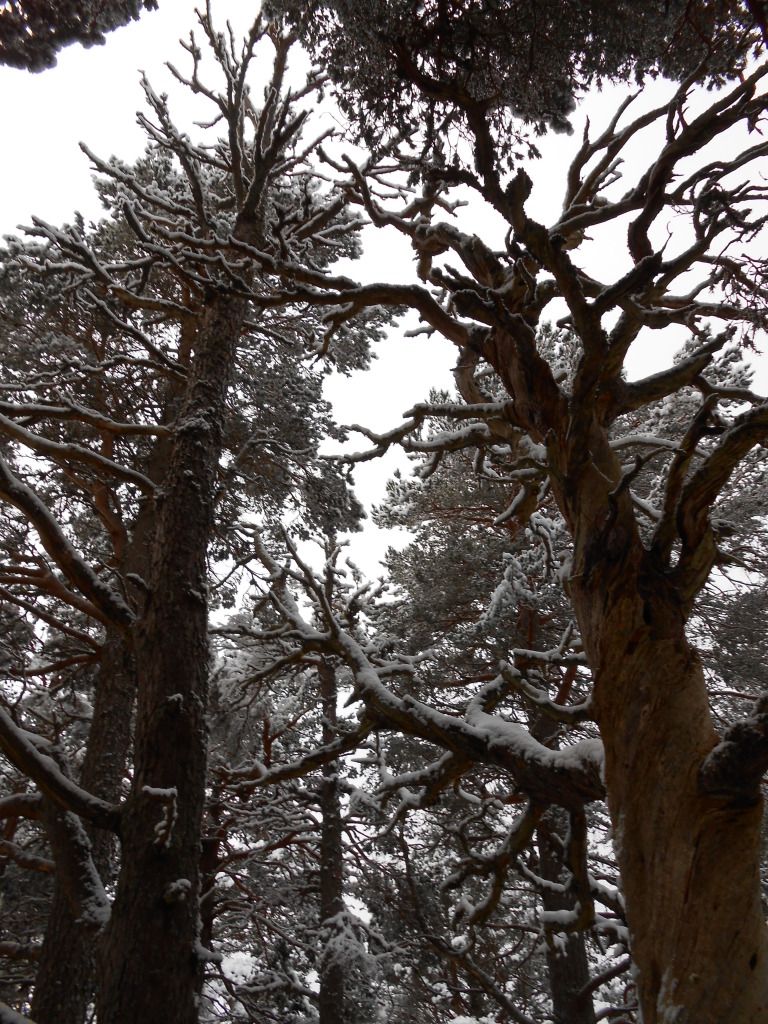 I am gaining some altitude.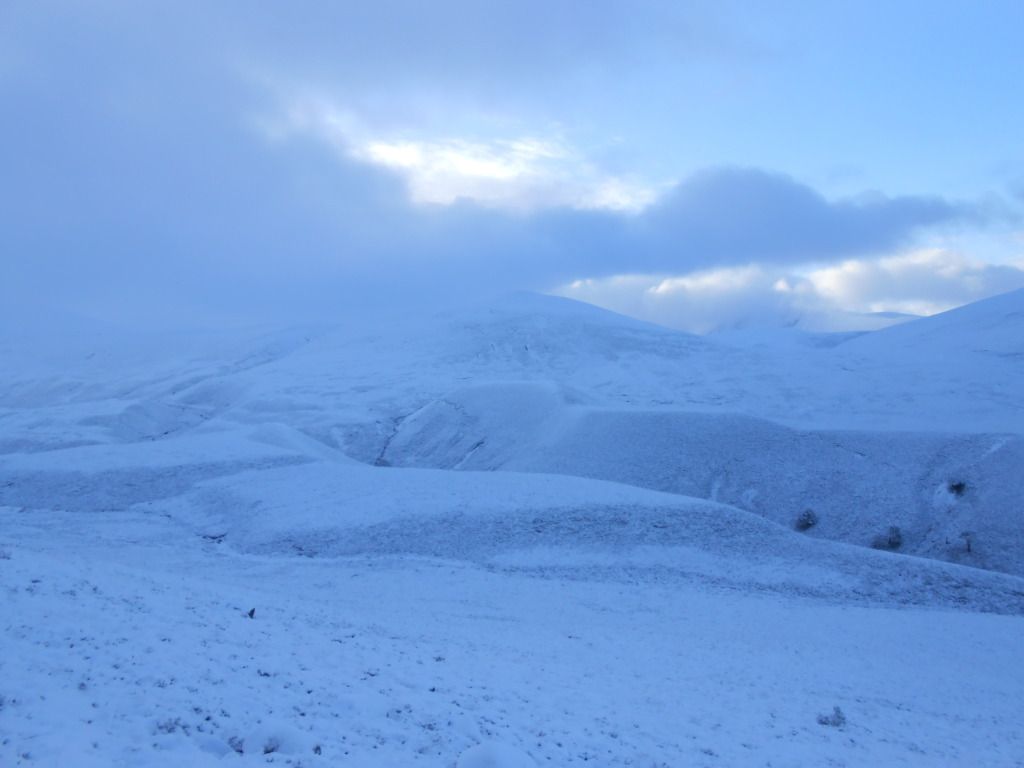 A burn crossing in the heather land.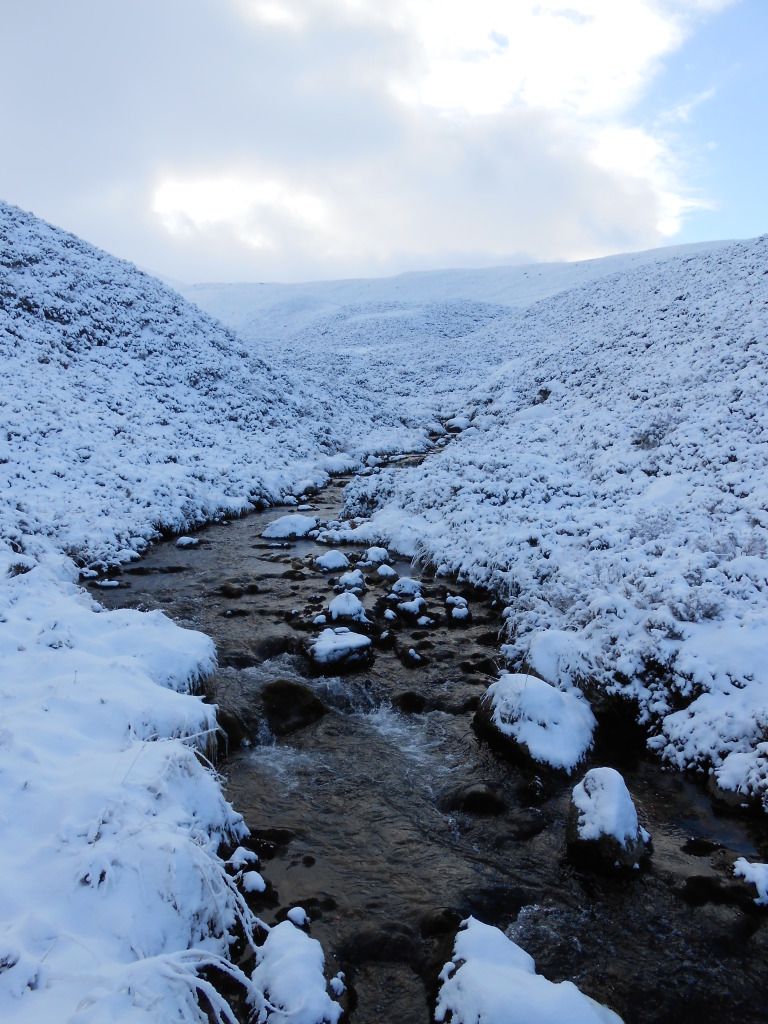 Unpredictable weather...
Still not bad. A Glimpse of Sgor Gaoith.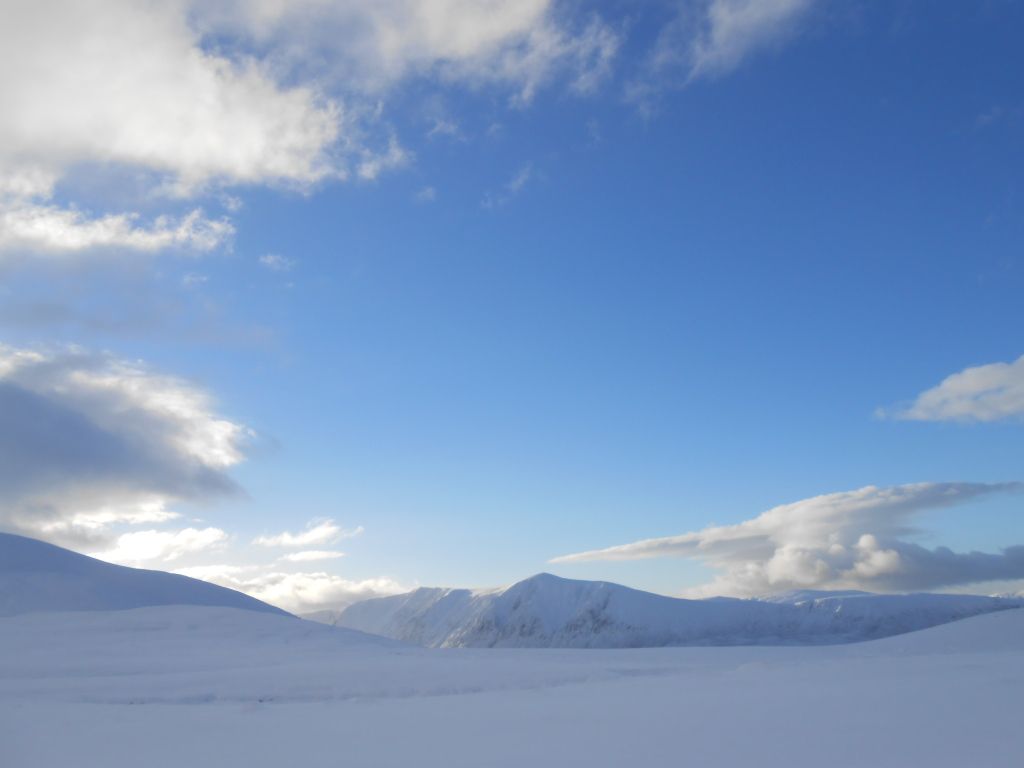 More of the sky.
Backview to Carn Eirig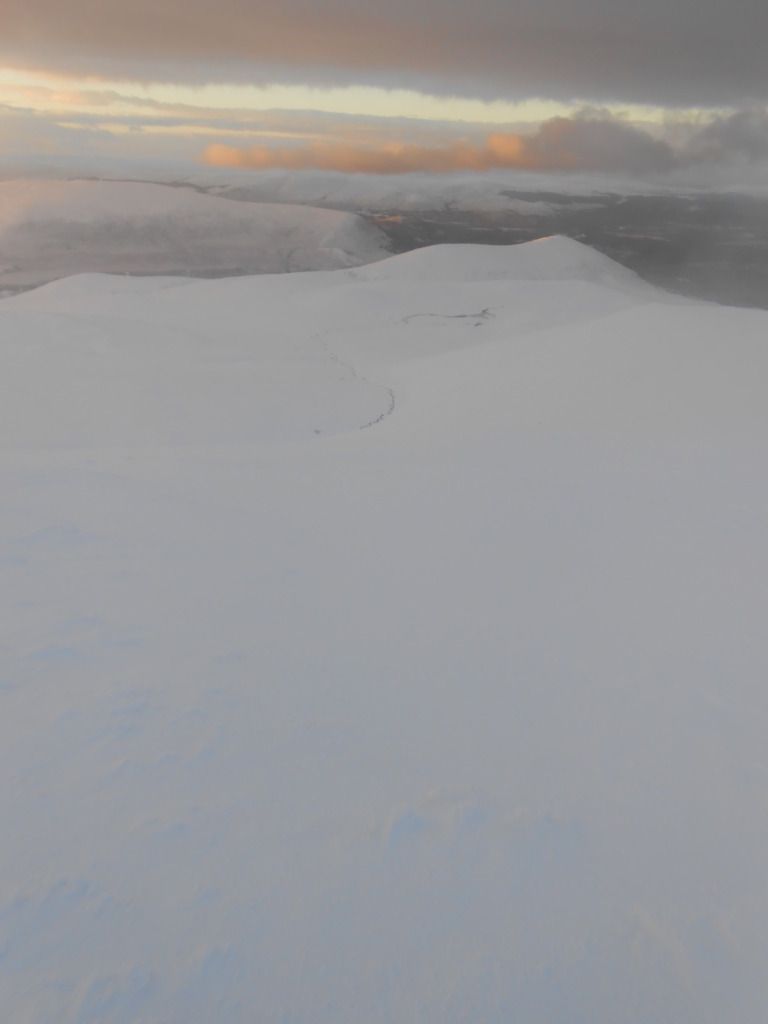 What happened next is that I reached somewhere on Sron na Lairig. Then the weather changed to a total whiteout. The wind was stronger and persisted all night. Even the shelter stone was hard to see from 5 yards away.
The initial madbagging plan of enjoying four munros in the light of the moon, including the wee devil, surprising people in Corrour bothy late at night, waking up early the next morning climbing Ben Macdui and Cairn Gorm, for finally to slide down the alpine ski hill for free just before they close, was now cancelled.
I gave up navigating more, so I had to stay where I was. It was enough snow of good consistence to build a wee shelter without too much effort. The left wall is a stone, the right wall is made of snow blocks.
The roof is reinforced with skis and poles. Finally i dug snow over to close gaps. Good to have the spade.
Ice-axe wouldn't help much.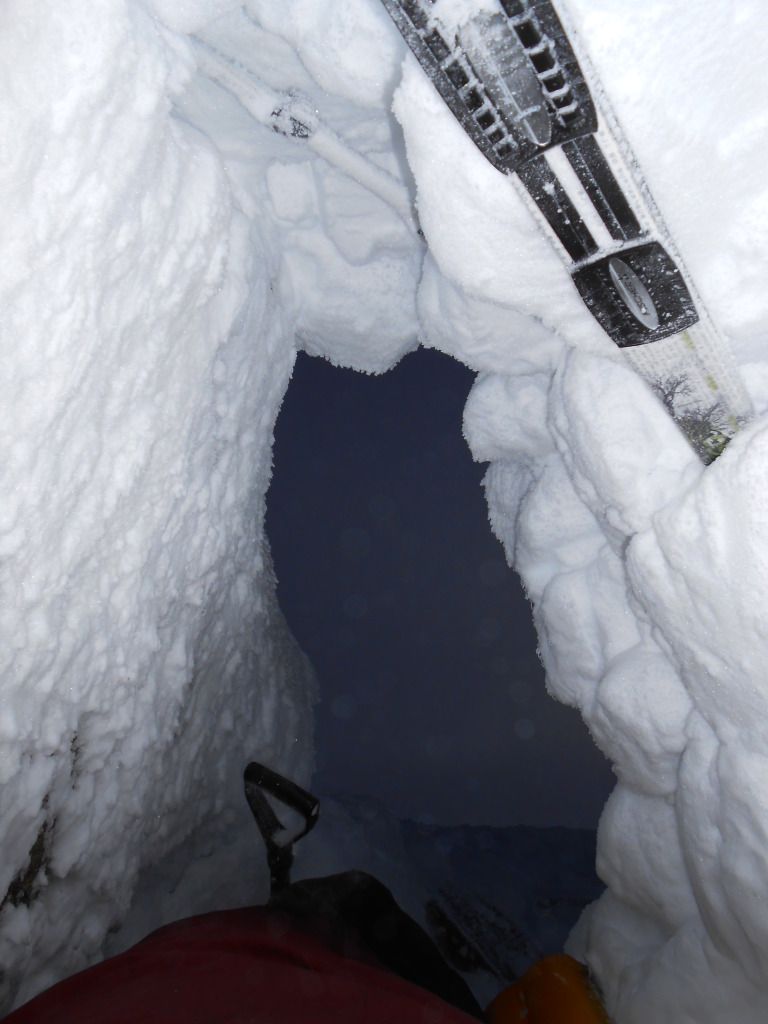 Pulling out the equipment in the morning.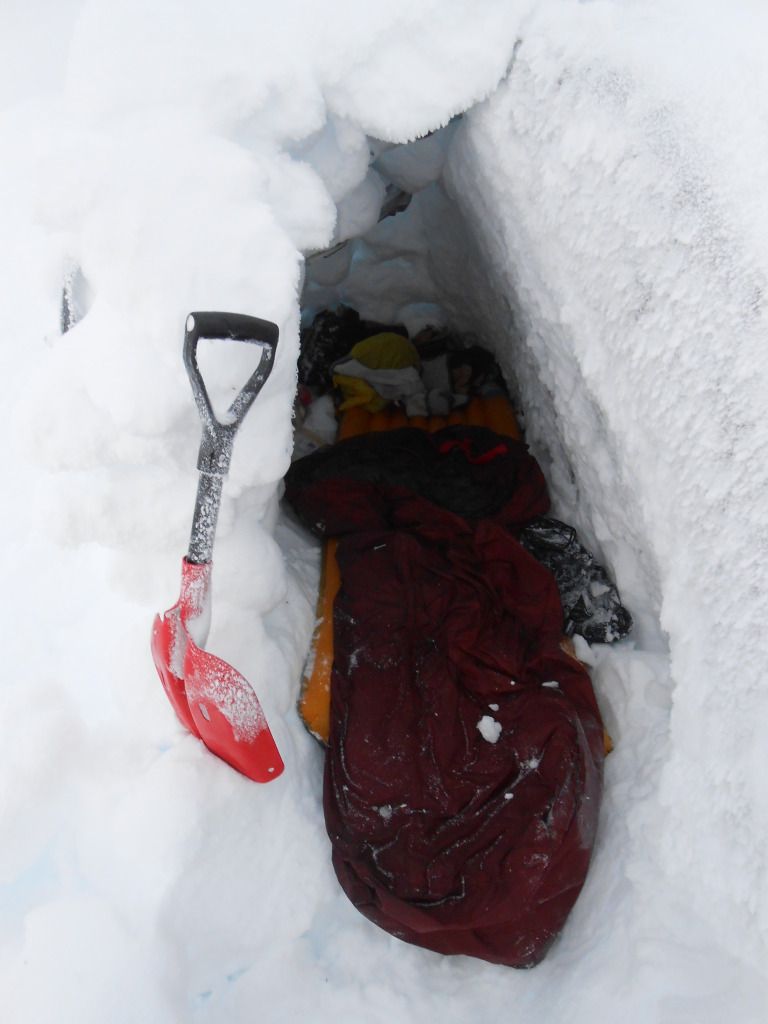 My wee home. Still mist, but the wind has calmed.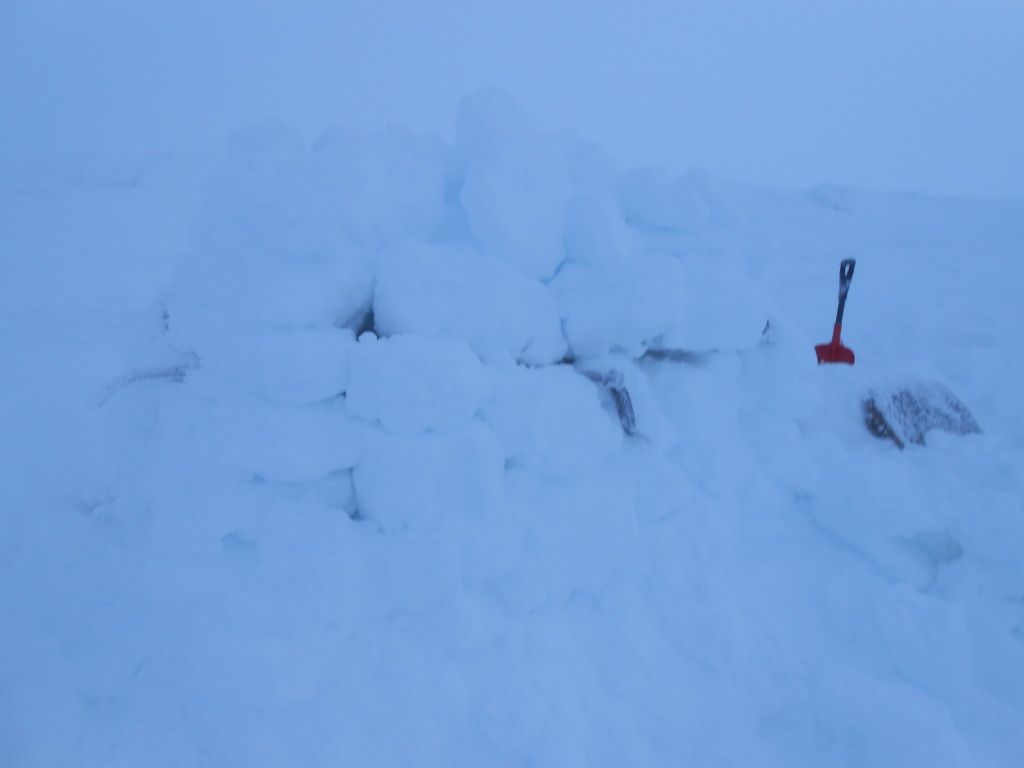 I have to bag at least one Munro, being so near.
You never know when it happens, but this morning was my first time to see the brocken spectre.
The Munro summit is not on the tip of the cornice. It's a hefty drop down there.
Top views.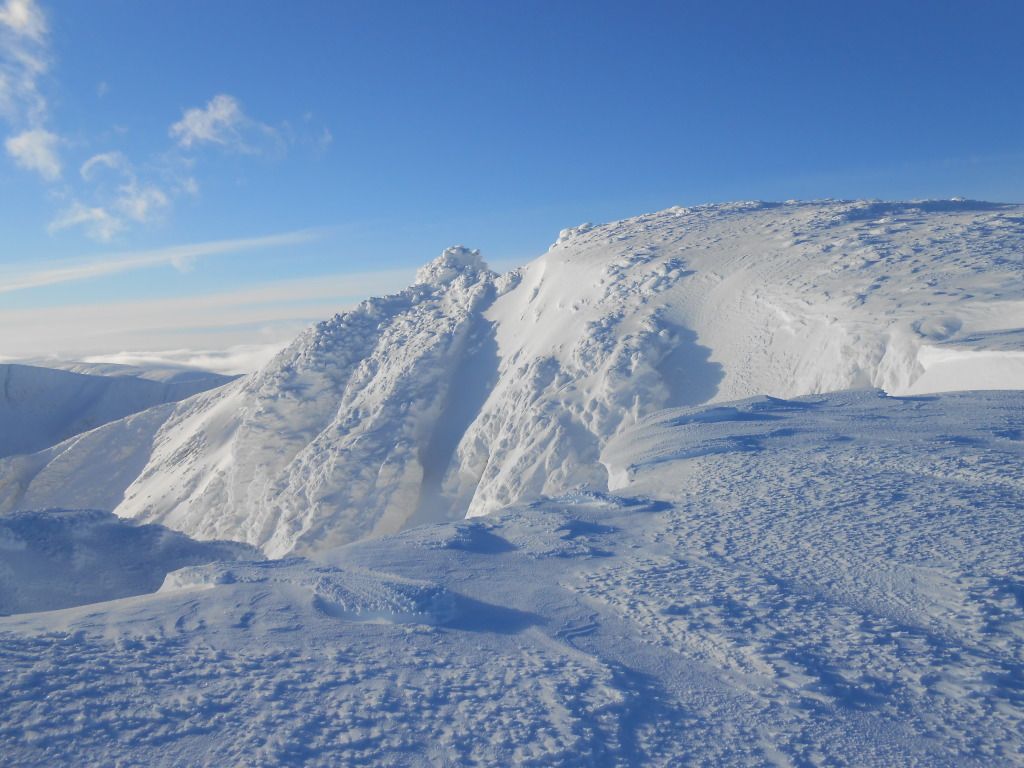 Two Munros that will wait for me. Common sence makes me turn back. Sgor an Lochain Uaine and
Cairn Toul.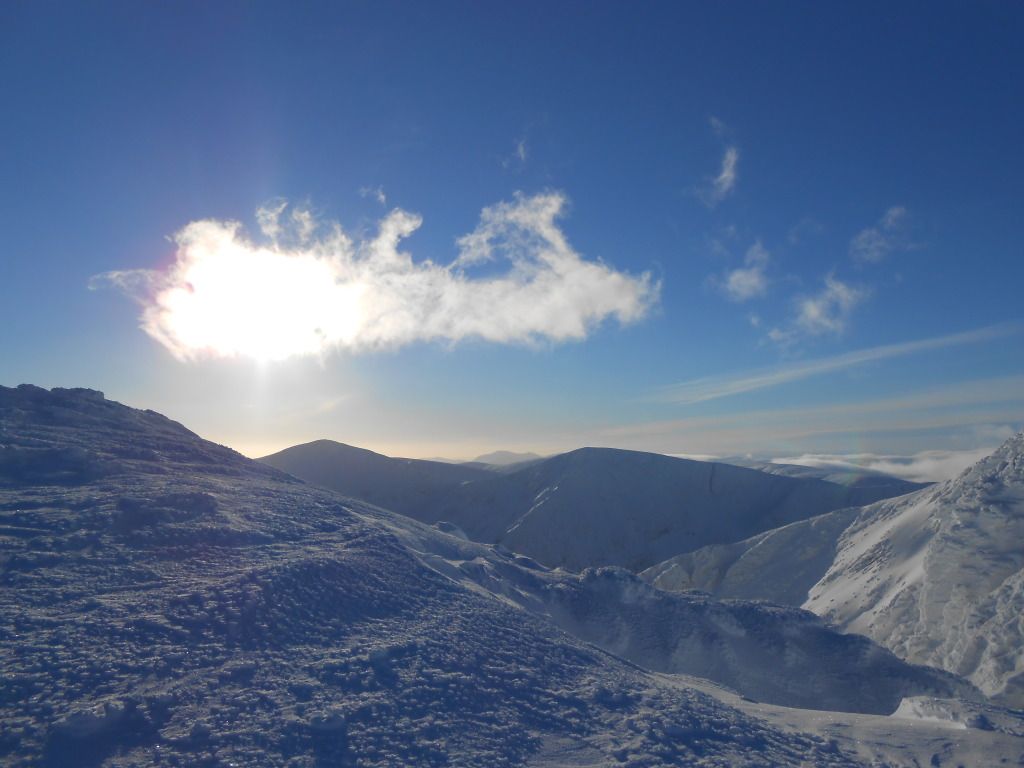 My new skis.
An aeroplane to Los Angeles passing by. I think so. Tea or coffee?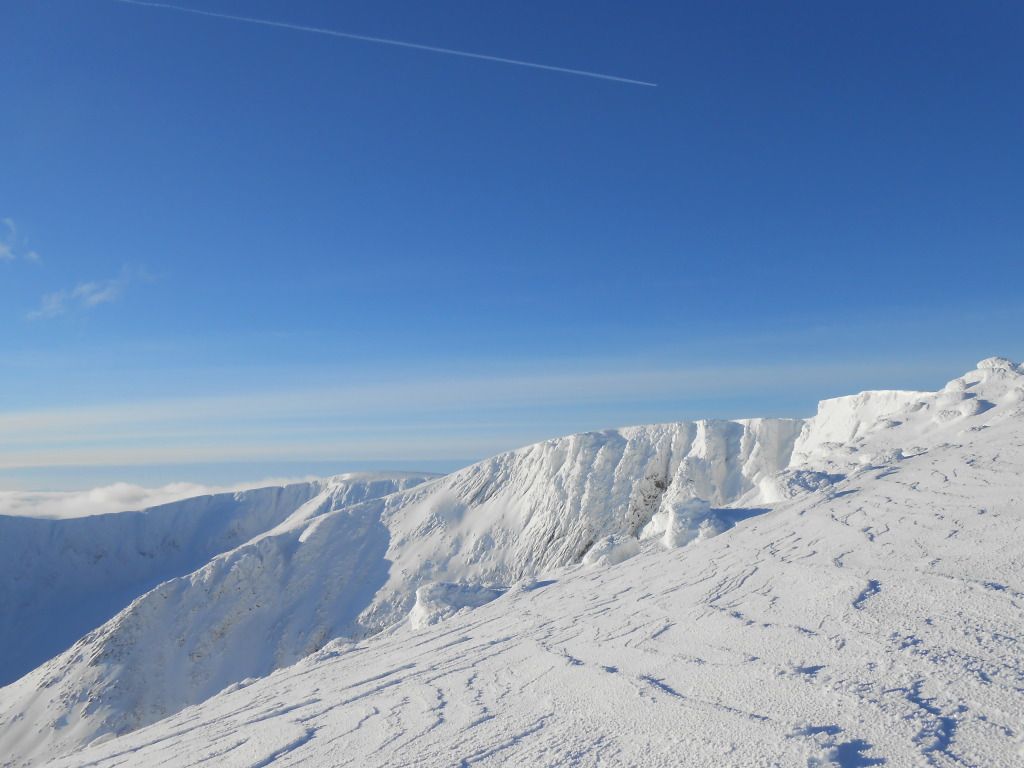 I can make my own drink. An alternative use of the spade provides a wind shelter.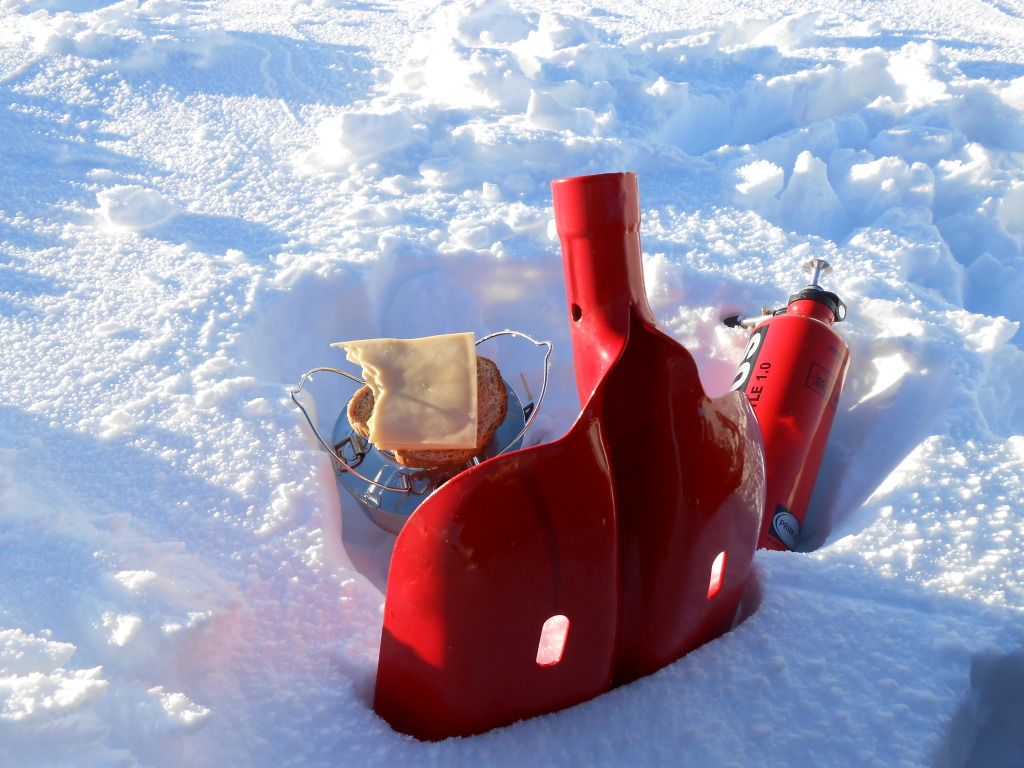 Life is good.
Nice for skiing above the altitude of 700 meters.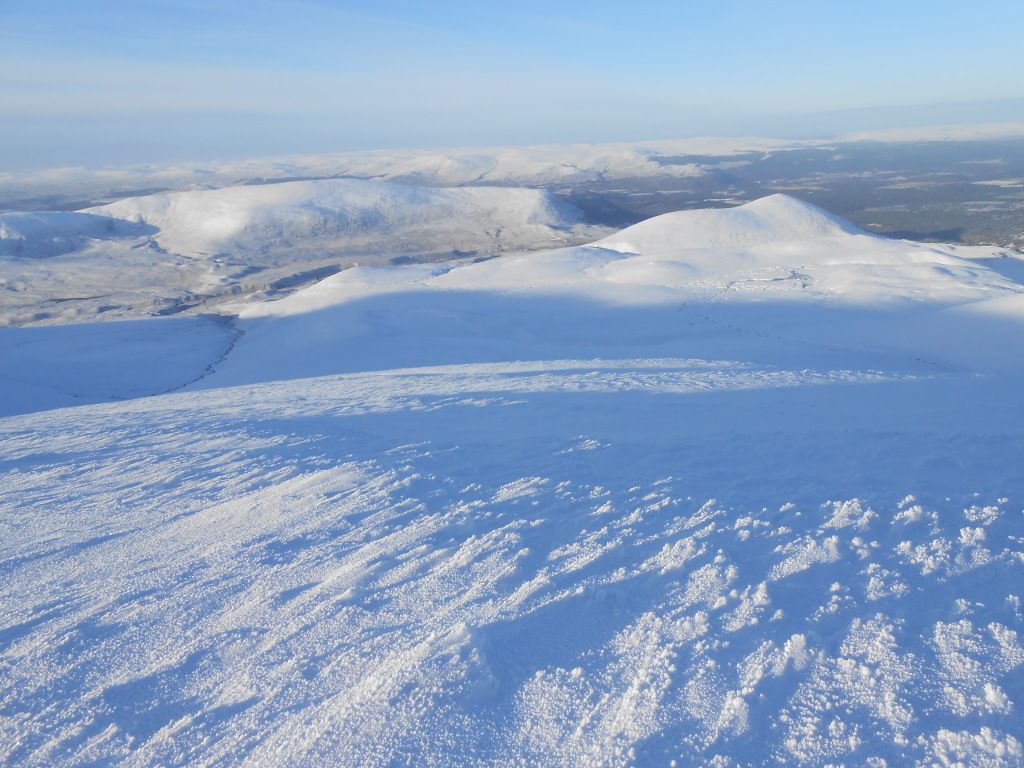 Lairig Ghru.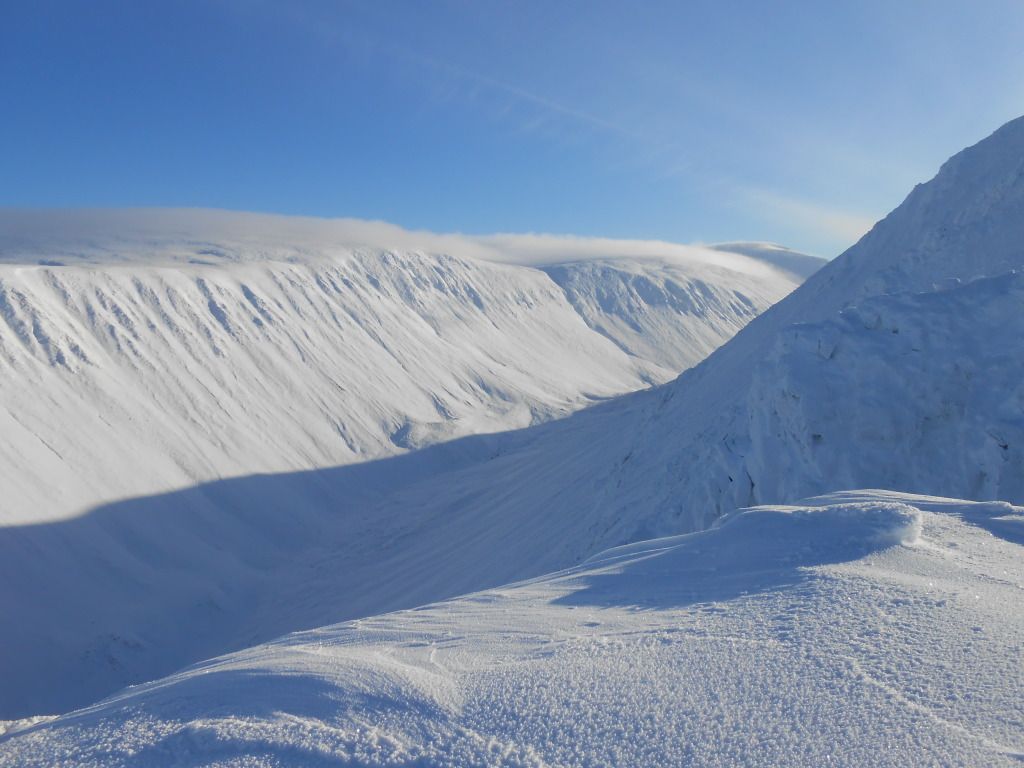 Creag an Leth-choin.
I found yeti-tracks as well.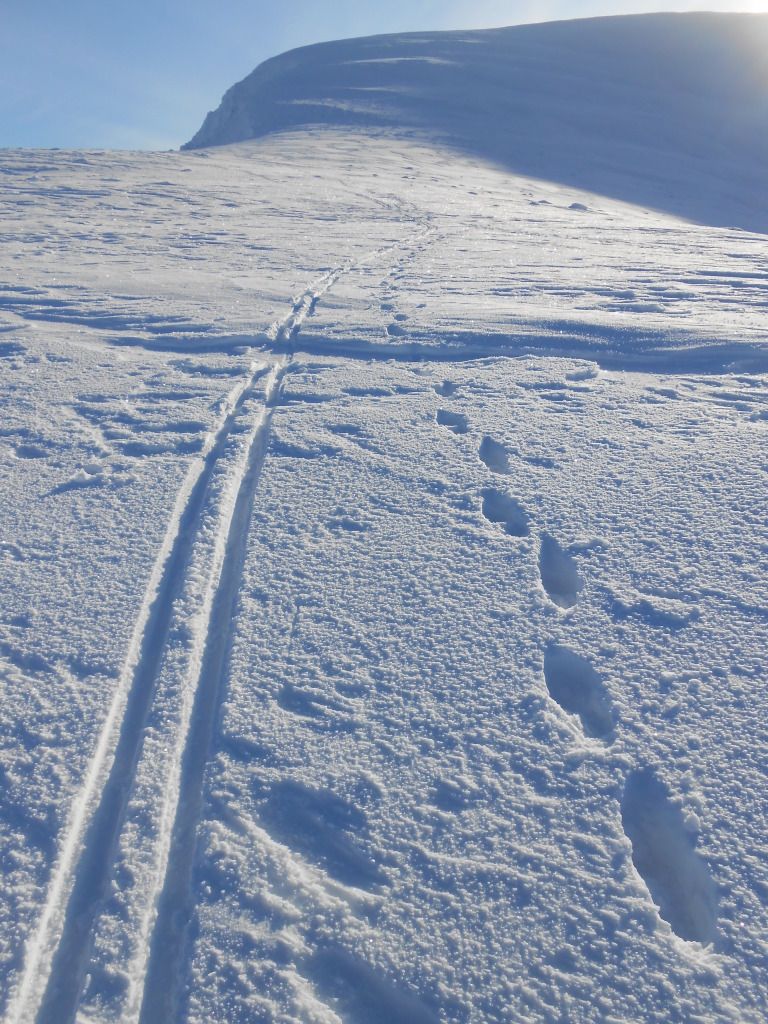 Snow-crystals.
Sunset over the heatherland. Hard to ski here until more snow will fall.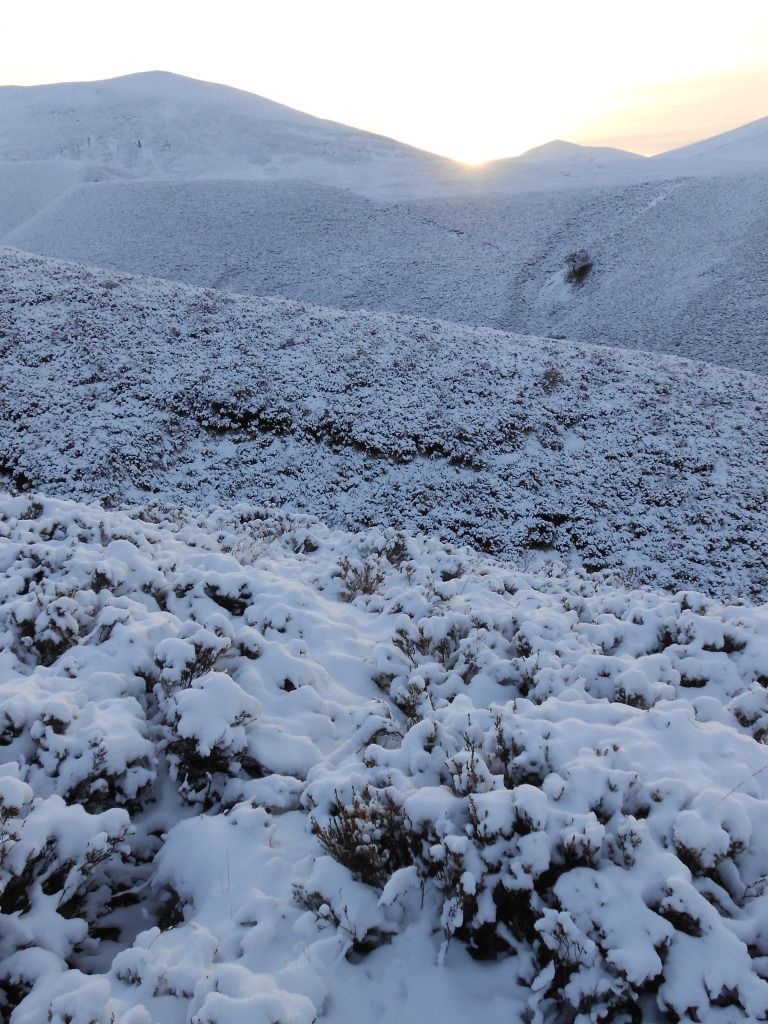 A bell.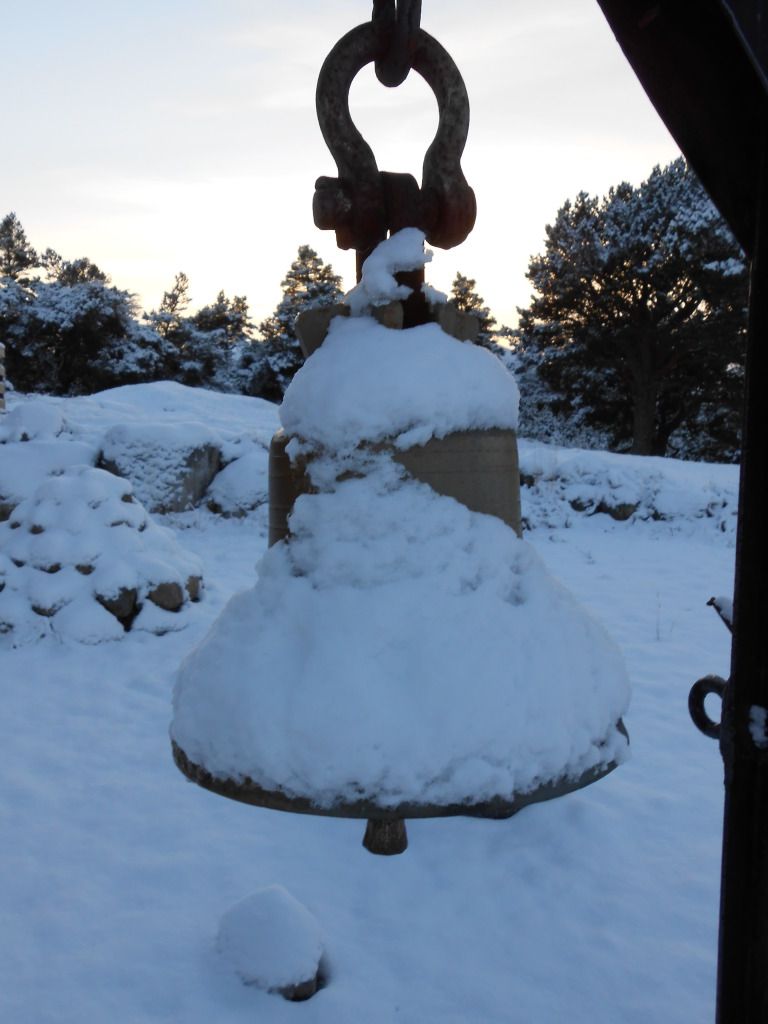 I arrived back just before dark. The days are short this time of the year.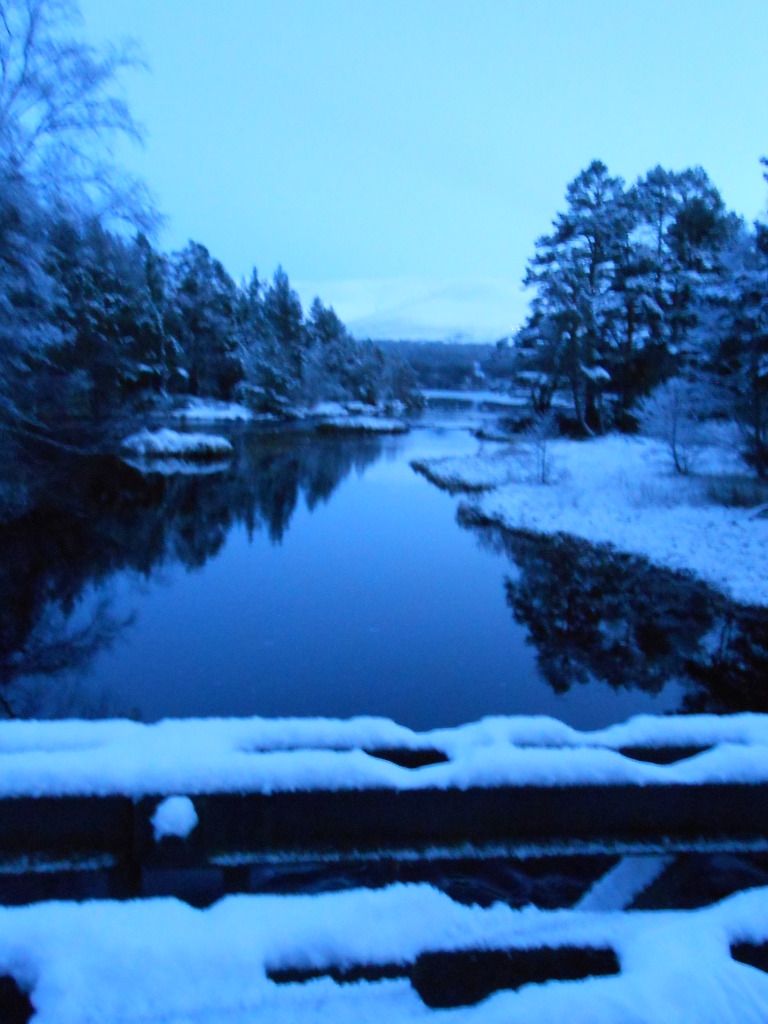 The route.