Hill: Hare Cairn
Distance: 10.5km
Time: 3 hours.
Ascent: 250m
14.1.13
Rodmiester did a super report on this hill recently, that brought it back to mind, and highlighted a path through the trees, that isn't marked on my map, cheers RM.
I followed his route to the summit, and really cant add anything new to it, but I can add some pretty snowy pictures. Start point, south west end of Backwater Reservoir. Carpark 250 590.
Previous TR.
http://www.walkhighlands.co.uk/Forum/viewtopic.php?f=9&t=27926
Heading up the track on the west side of the water, picture postcard stuff.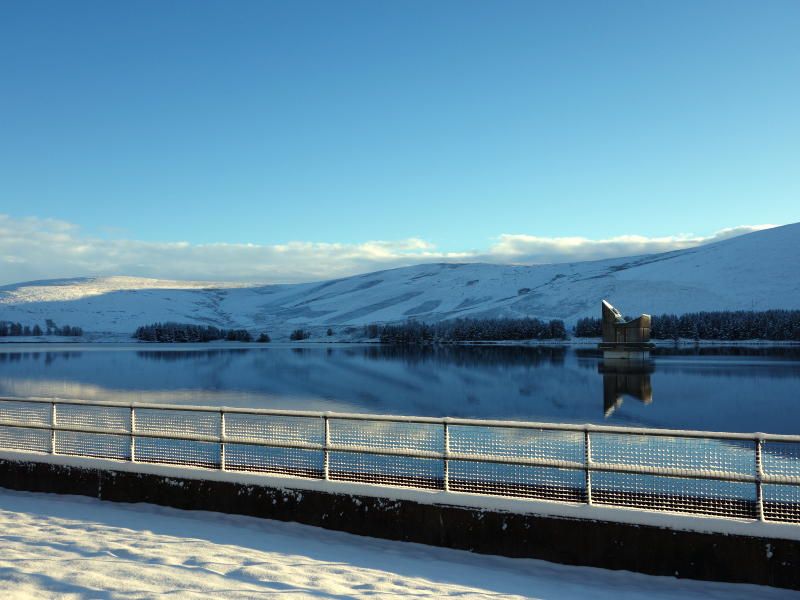 Even the obscure tree groups looked lovely.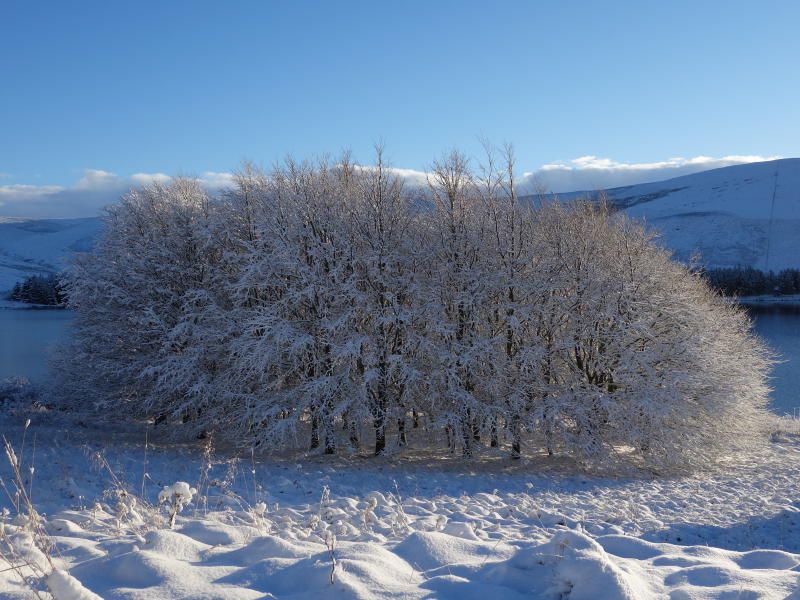 Happy days….
This photo shows the route in miniature, the track along the water's edge, that's the top of Hare Cairn peeping out top left, and you are heading for the trees in the middle.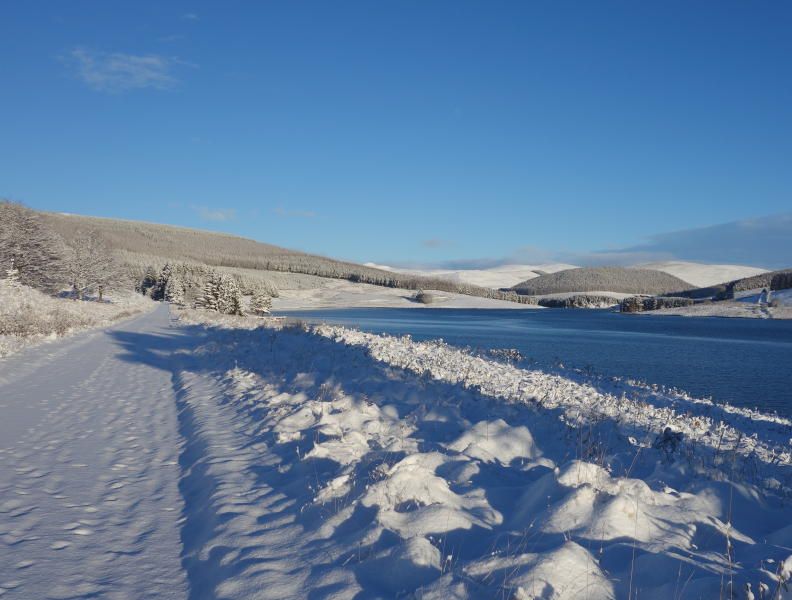 Follow the track that hugs the water, until it swings away to the right, then look for this gate in the trees, you can just see it in the centre of this photo.
Here's a better view of that gate at 250 620.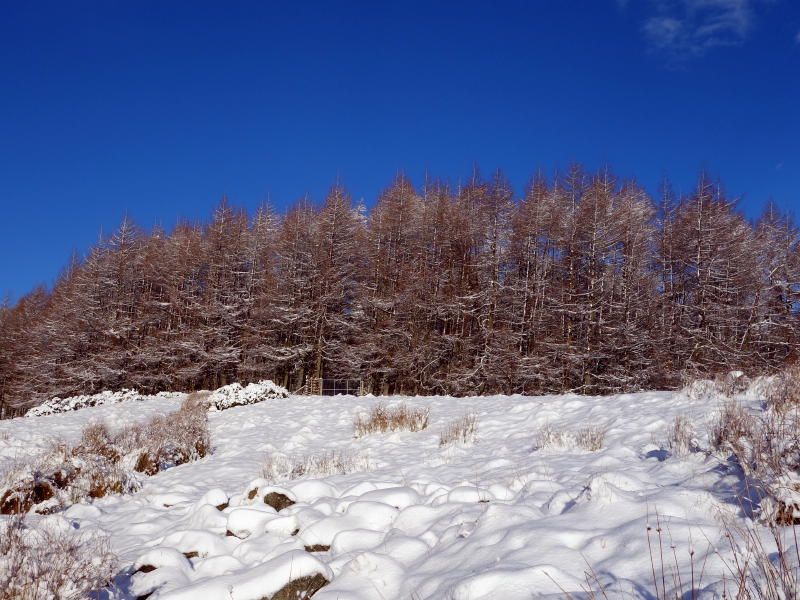 And here it is, a clear way through the forest, just lovely today, I love snowy trees.
Exit gate, all gates are walker friendly on this route.
And up the hill, keeping close to the trees kept me out of the deepish powder.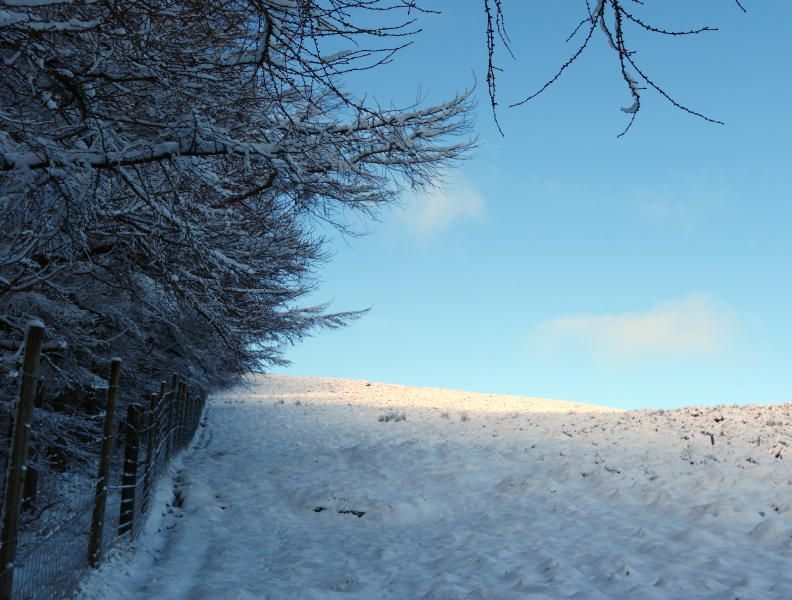 There is a deer fence to cross once you gain the ridge, they never seem to think anyone will want to summit these hills, this happens a lot. But its not a hard one, would be with a large dog though.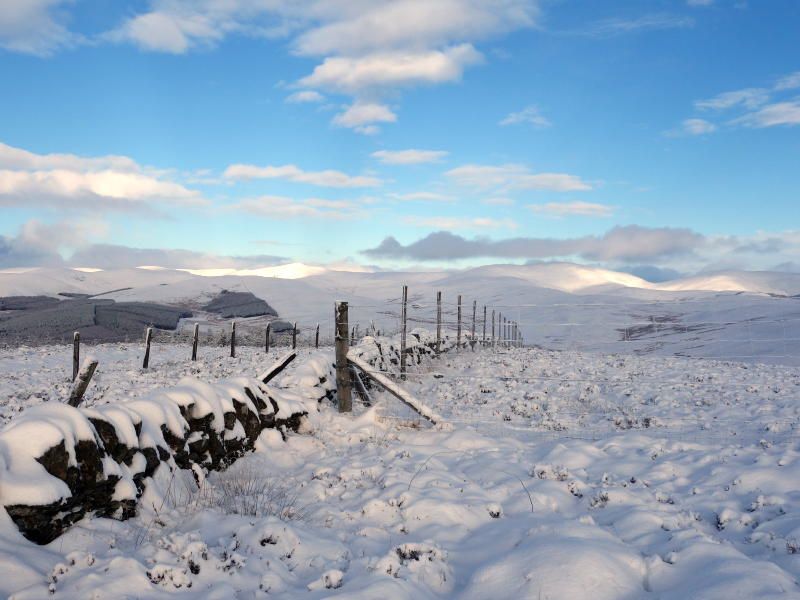 Just lovely, Ben Tirran I guess.
An old favourite of mine, Monega Hill, leading to Glas Maol.
Mount Blair, striking in white.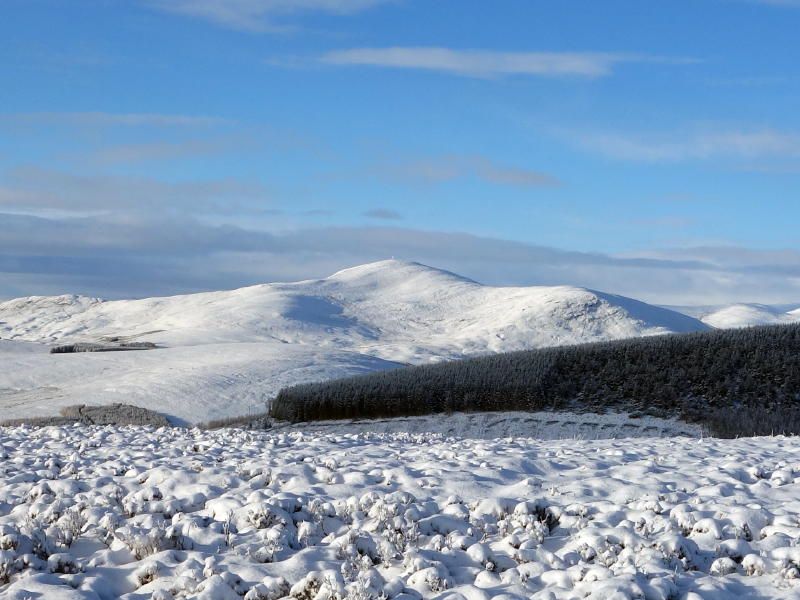 Driesh.
Cat Law
Corwharn
Marilyn Baggers nemesis - Crock
Mayar
Oh by the way, its just a short walk along the ridge once you cross the fence.
I decided to return the same way.
Good to be alive day……
Great result when I got back to the track, someone had driven up it, breaking up that powder, even though I was on track, walking in this stuff is never that easy.
But it sure makes things pretty, there's been nothing but grey for weeks and weeks, so no complaints from me like. Lovely…..
I cut over to the ski centre on the way back, got this nice shot of Badundun.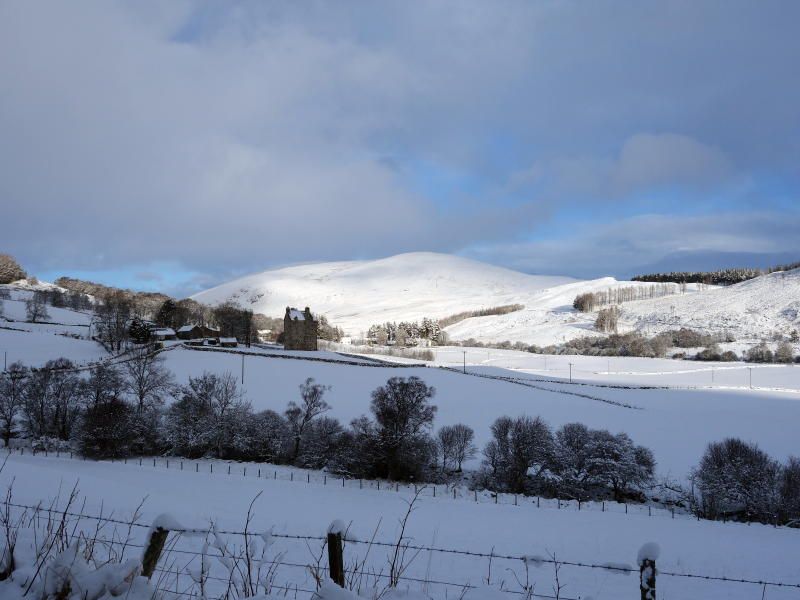 And just to top the day off, a huge herd of deer showing us how steep climbs are done…
Happy bunny….. More Blue and White please, fade the grey…Thanks again RM.