Hill: Carn na h-Easgainn
Date: 25.2.13
Hill Stats without add-ons: 7km, 2 hours, 320m ascent.
What a great hill this is, to break up the long journey home from the North West.
This is a local favourite of malkyc, who has previously done a couple of reports on this hill, these highlight a new track that leads all the way to the summit from the little hamlet of Lynebeg/Lynemore, right across from Loch Moy, south of Inverness.
This track still does not show on any o/s map.
I turned off the A9 at 767340, signposted "Lynebeg", and parked just within a forestry clearing on the left, Malky always parks nearer the houses, and there is room, but it was icey, and my car is hopeless in ice.
Walk past the houses, cross a cattle grid and follow the track, all the way to within 40 feet of the summit, cushty!!!
It was even highlighted....
Mr Dempster describes the views from this hill as non descript, well here's what you get for your 2 hours, you can make your own mind up I guess.
Loch Moy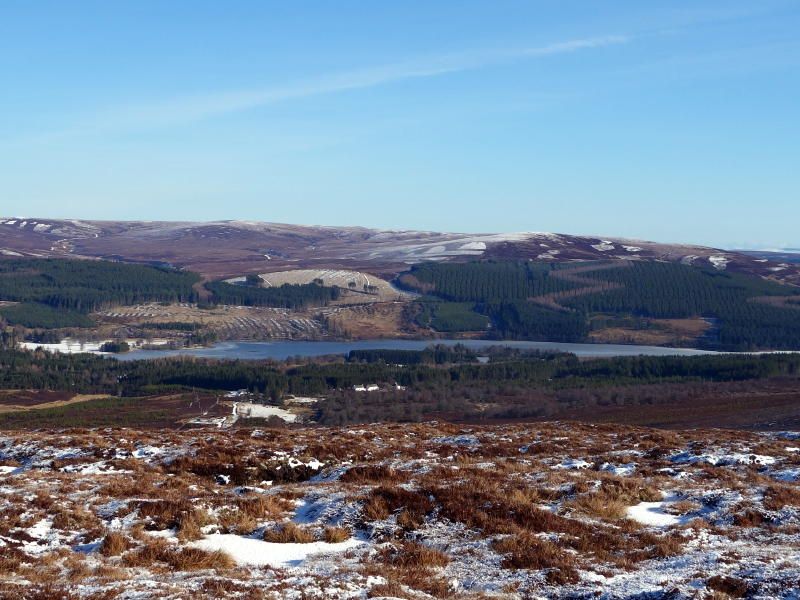 Ben Wyvis and Inverness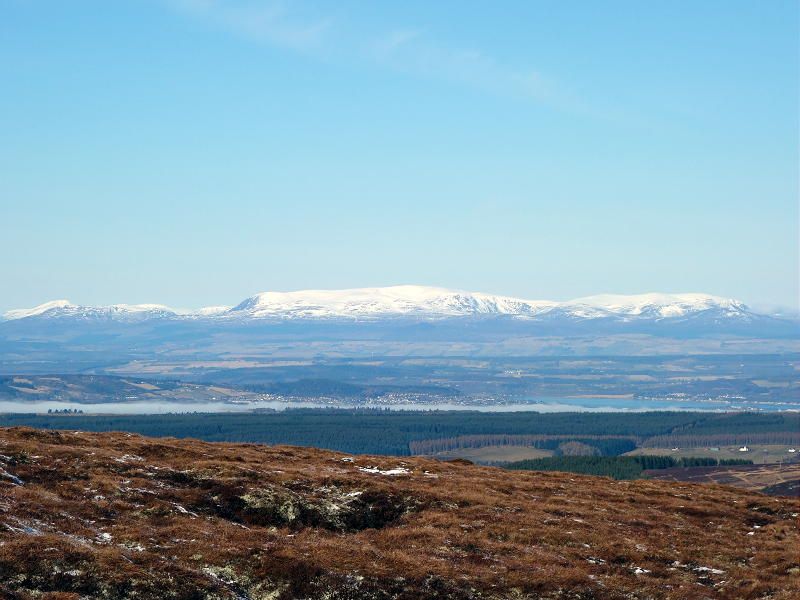 Strathfarrar Hills at a guess.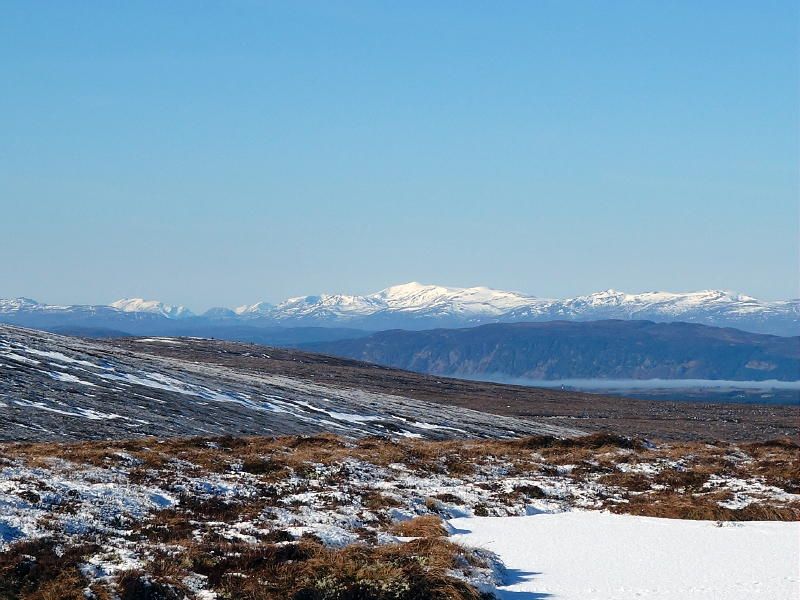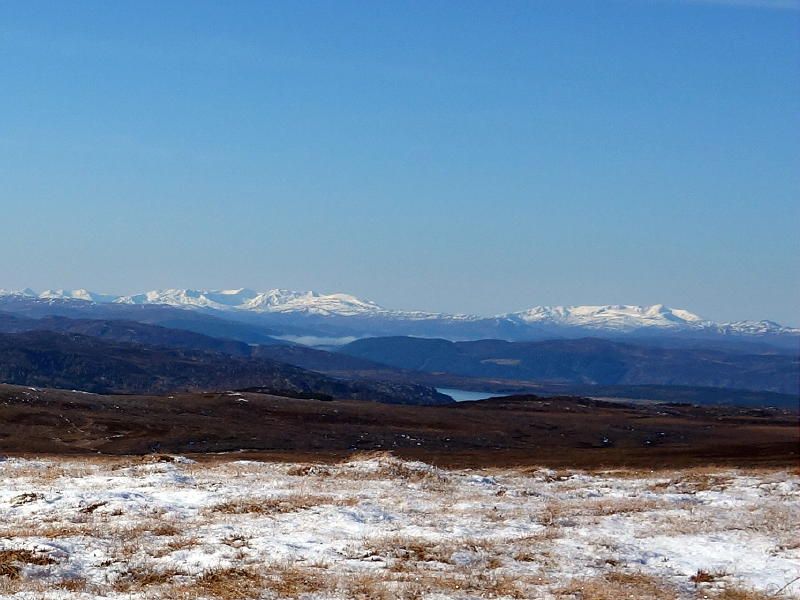 Little Stac Gorm dwarfed by the distant Mullardoch's.
Cairngorms
Neat!!!
Non Descript views.
Kessock Bridge.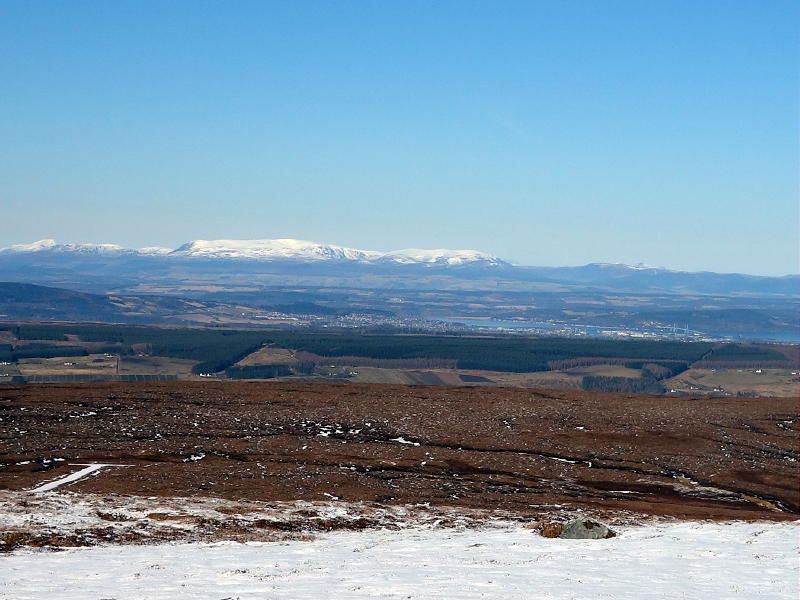 Cairngorm
Sub2 Meall Mor
Cairngorms from the trig.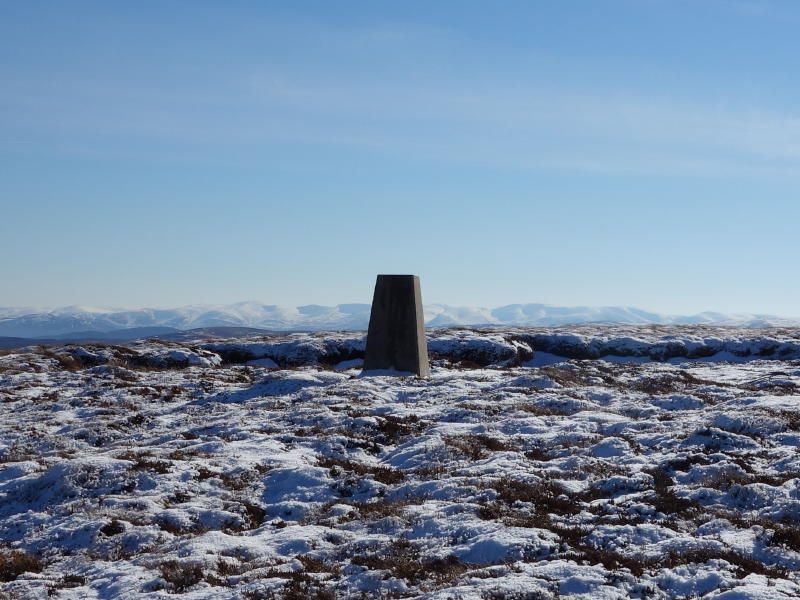 Not bad for an hours walk, but there are tracks all over the place up here, you could wander about for an awful long time, and on a day like this why not.....So I went for a guid rake!!
Someone else likes the view. Very well made hut.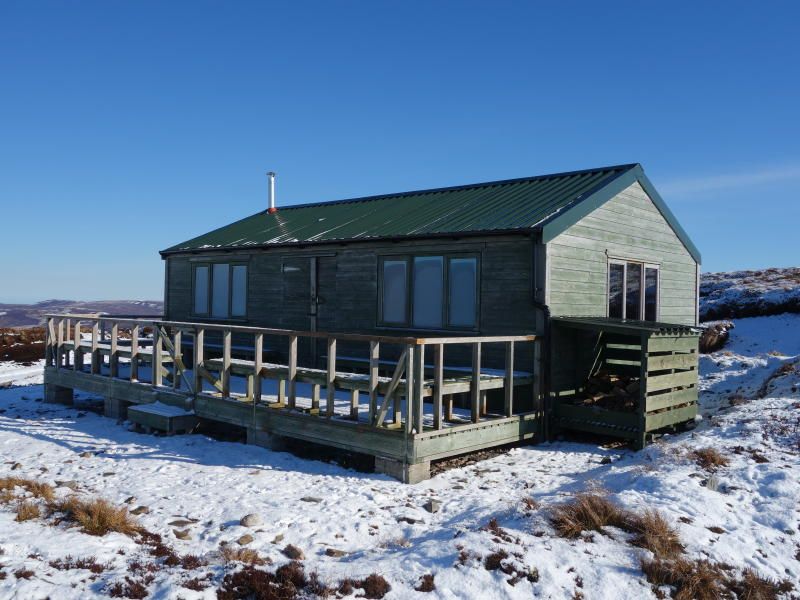 With its little closet, how quaint...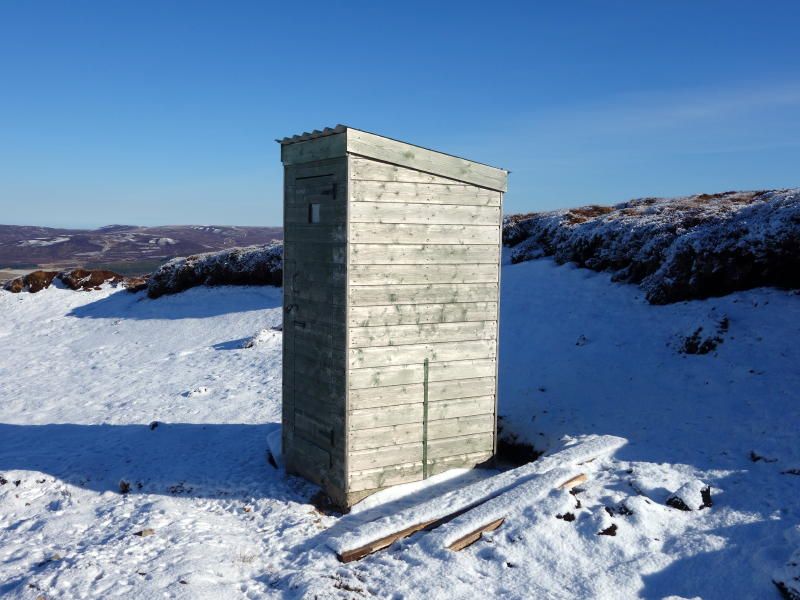 I cant be the only one who likes to break up a journey, so this one is well worth remembering, there are worse ways to spend 2 hours for sure, and as for the non descript views, well I guess maybe he went on a bad day. Thanks Malky for the heads up on the new route. Oh, and can we please buy some more of this high pressure???? If only...
Hils..