I met up with a good mate who I hadn't seen in far too long a time, we have both recently taken up walking and this proved to be a great opportunity for a catch up. We decided on an afternoon stroll and followed the West Lomond circuit from here and as time was getting on we just nipped straight up and down East Lomond from back at the Craigmead car park, rather than complete the circuit through Maspie Den. The weather was good, bright, with very light winds, although a little hazy which restricted the views somewhat.
An unexpected bonus was meeting a paraglider who joined us on the summit of East Lomond as we were taking in the views, after chatting to him as he set up he felt that the winds were too light to successfully take off. He was contemplating aborting his 'flight' as it was a long walk back to his car. I was keen to get a few photos of him in the air to show my wee boy who would have loved to see it for himself, so I offered to pick him up at the bottom on my way home if he ended up parachuting straight down.....you'll need to scroll through the pics to find out whether it was a case of 'up, up & away' or 'Houston, we have a problem'
From the summit of West Lomond looking over to East Lomond.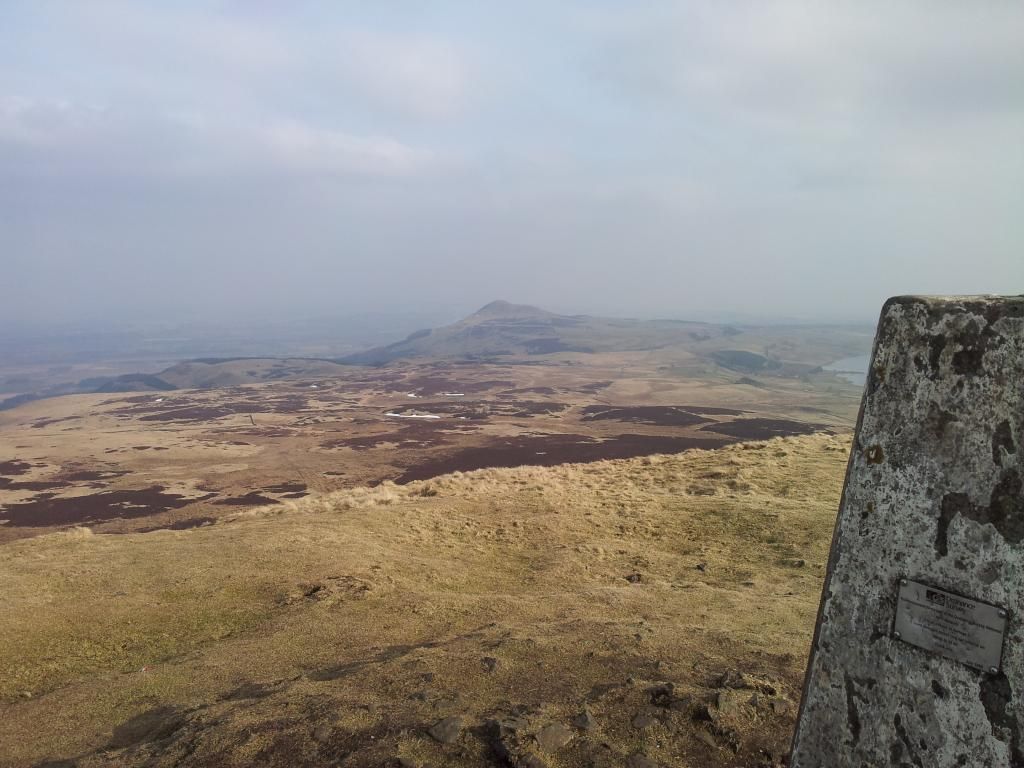 Looking down on the 2 reservoirs which you walk by on the descent.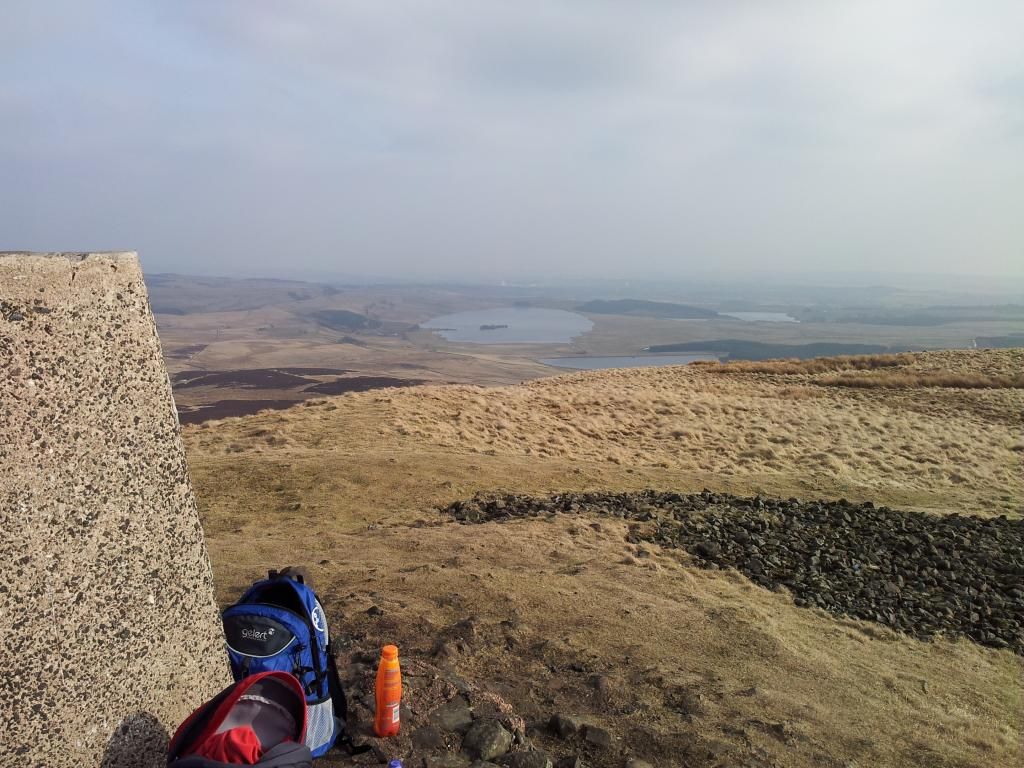 Over to Loch Leven, with Bishop Hill to the left.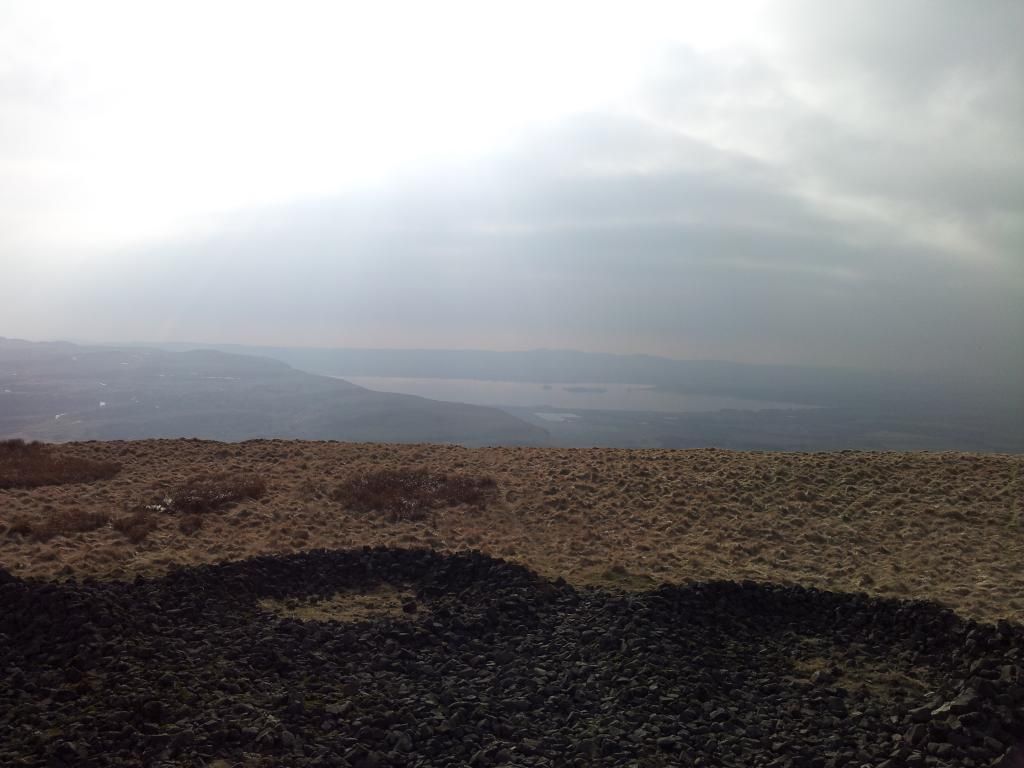 East Lomond summit.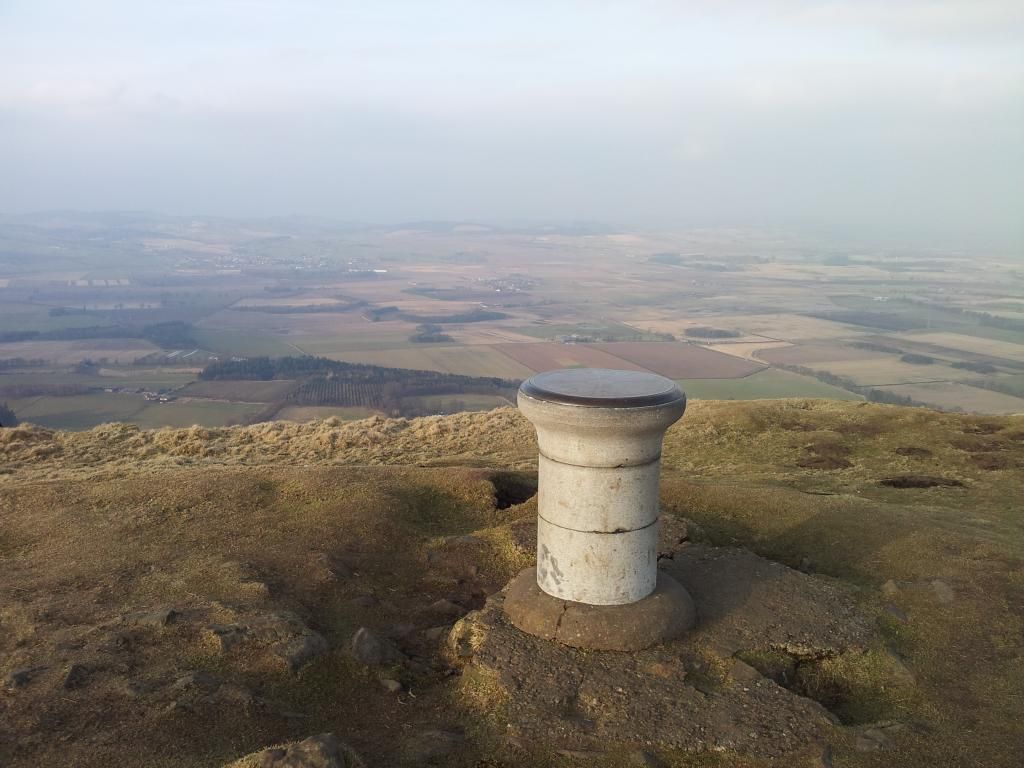 Looking down on to Falkland.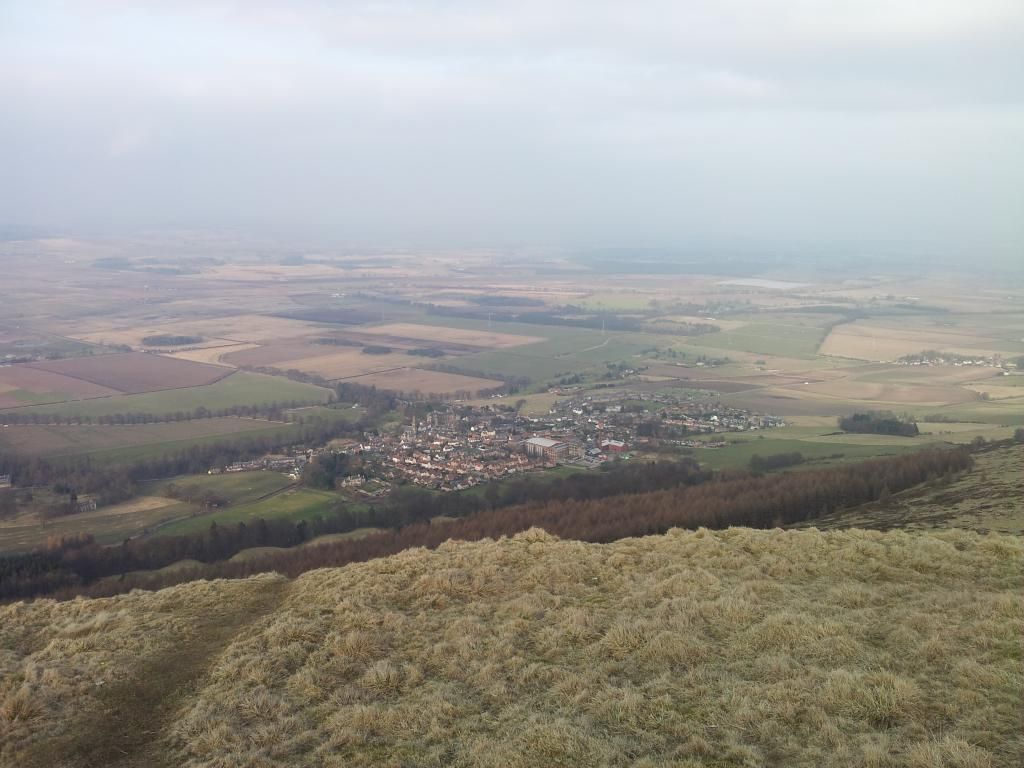 "you will pick up ? Do you promise ?"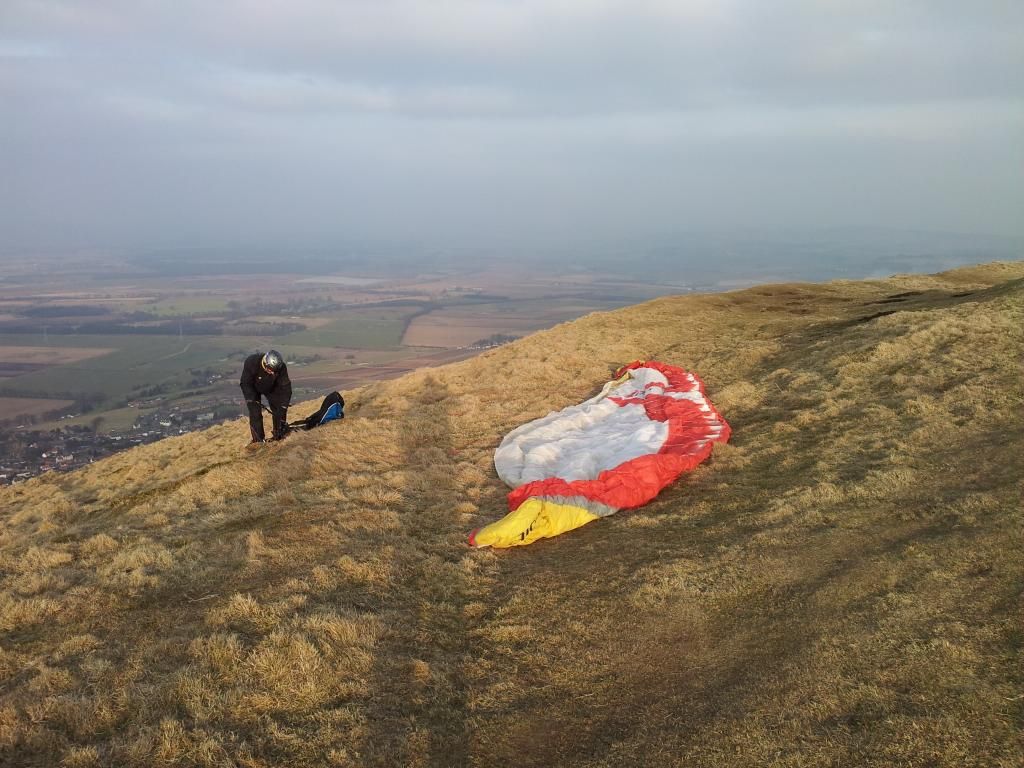 Looking promising.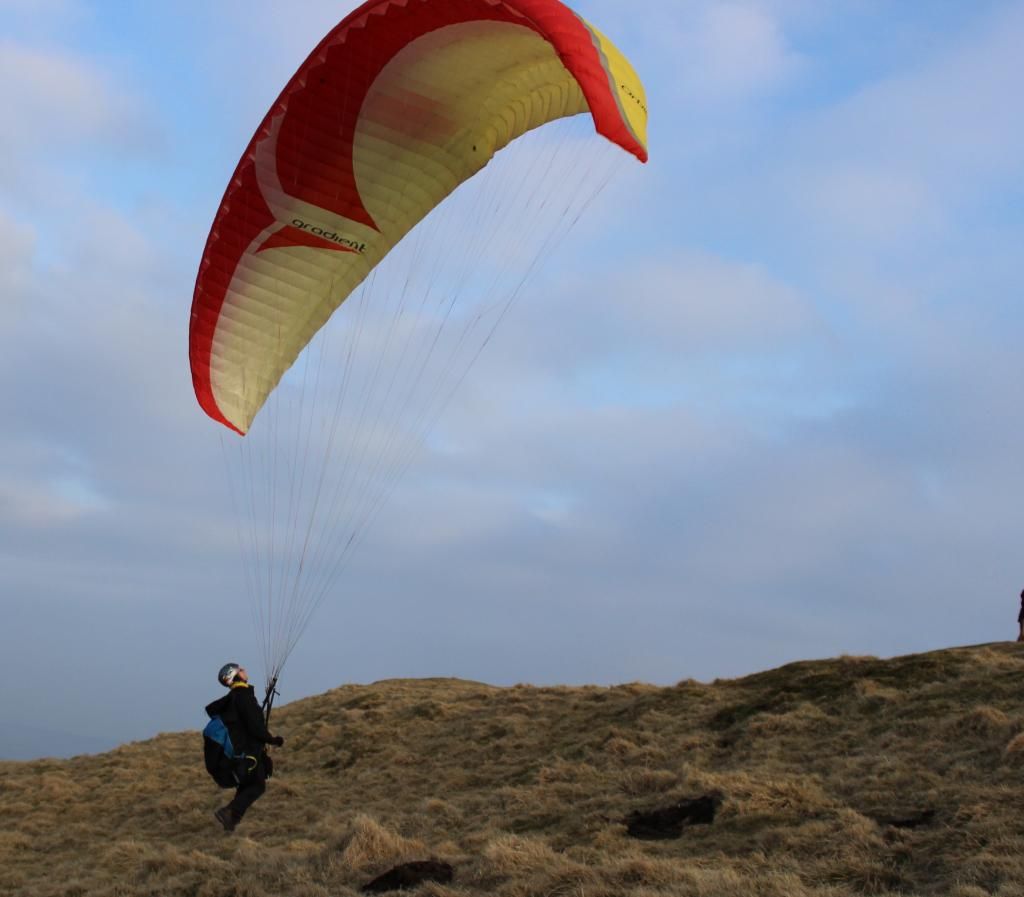 .....and we're off.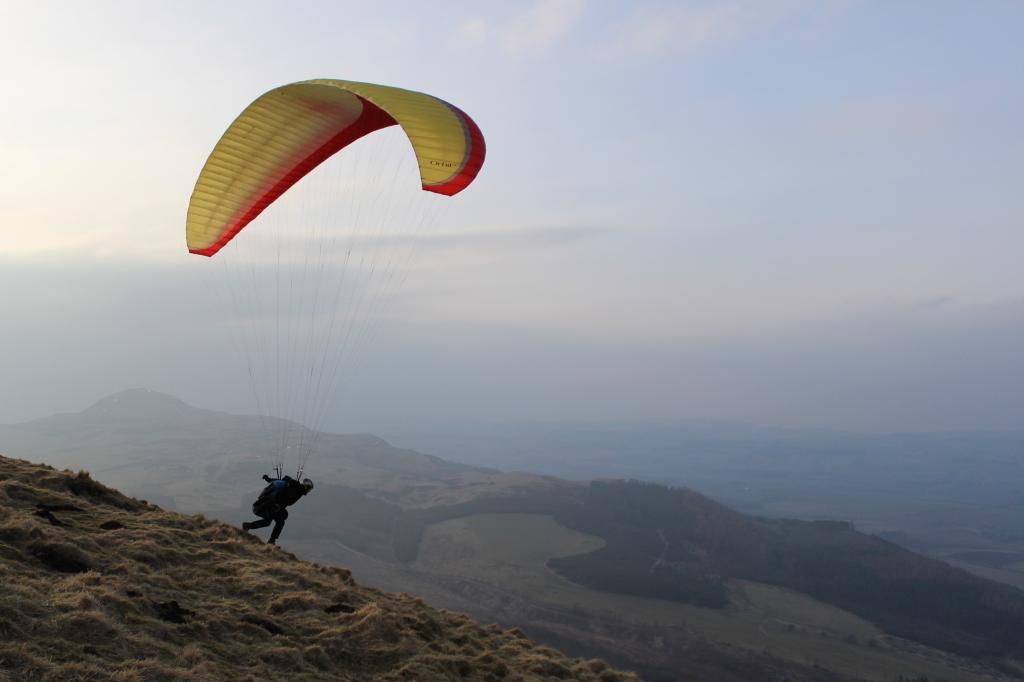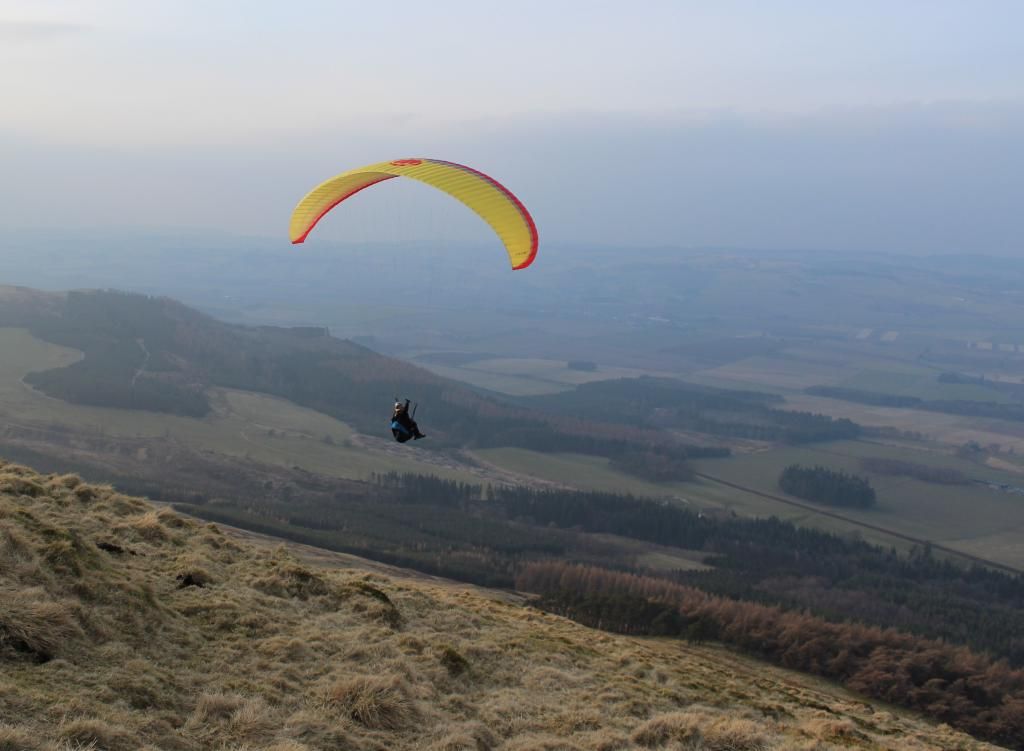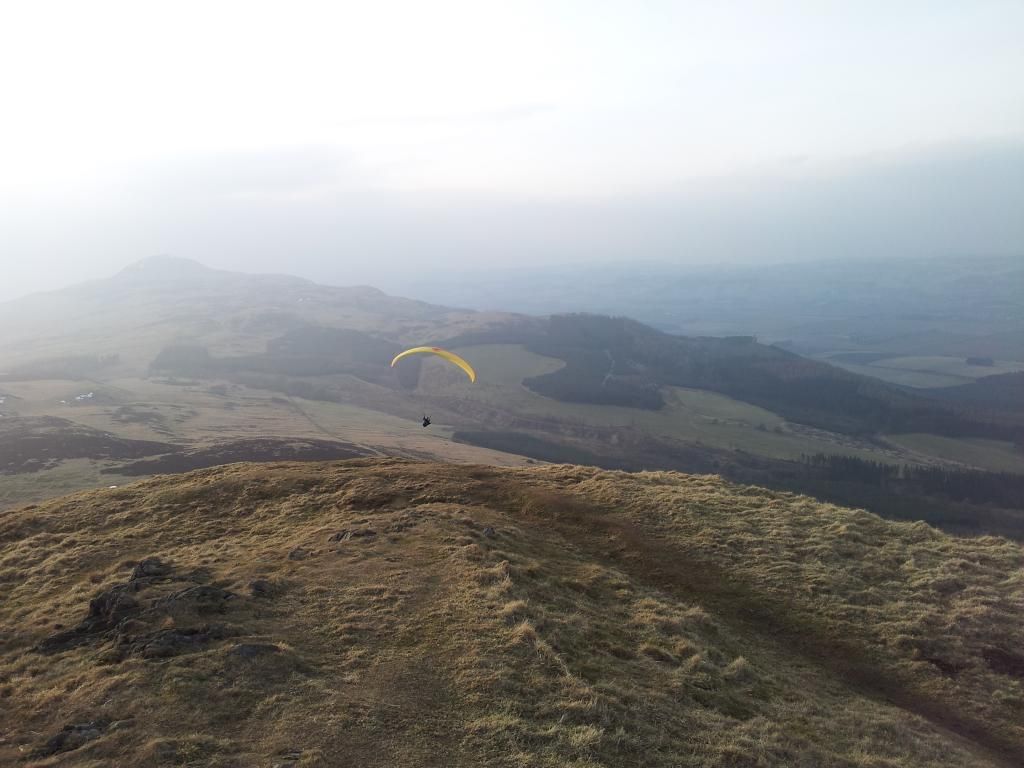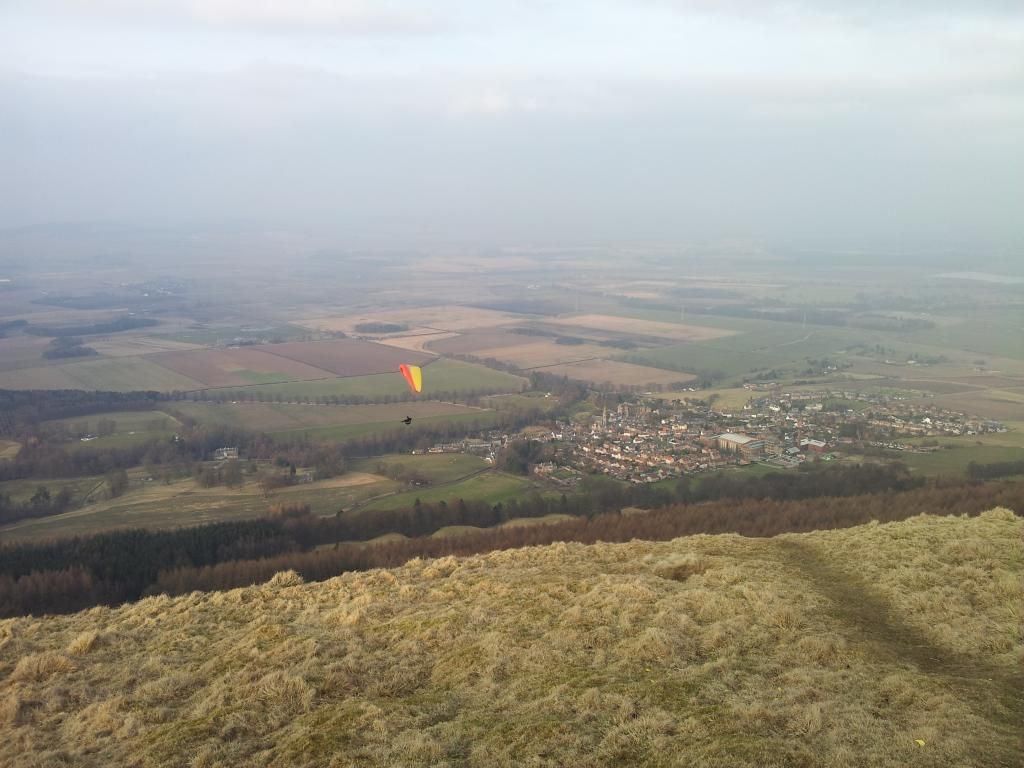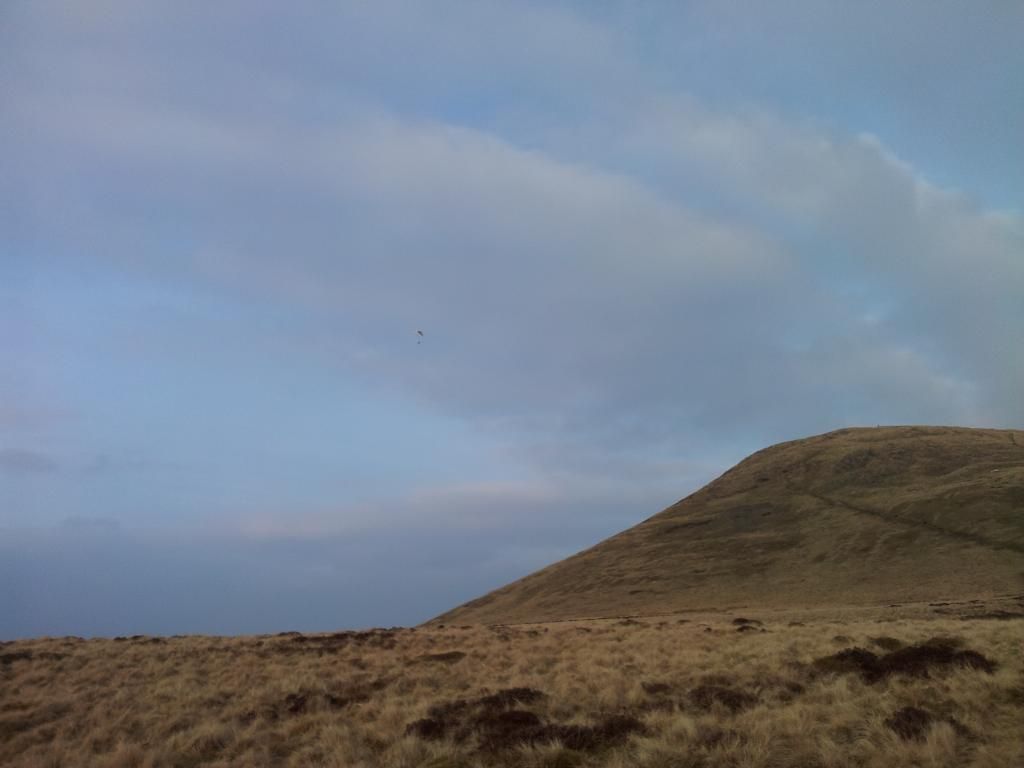 ...and yes I did pick him up