Sat 23rd August 2008-08-25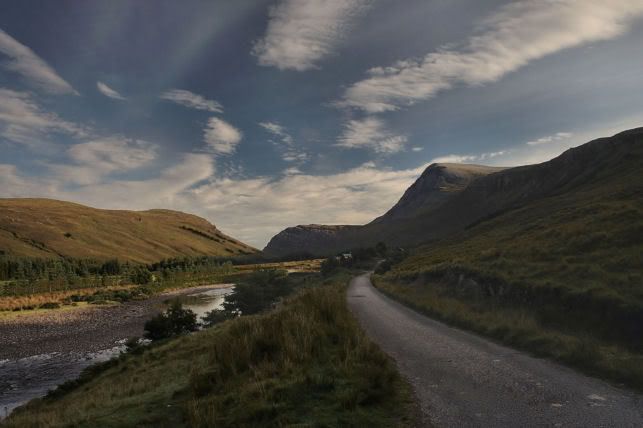 Finished work at 6am and drove north for my second attempt on this the most northerly munro, witnessing a beautiful sunrise on the way. My first attempt 18 months ago ended when an unpredicted blizzard blew in and refused to shift. The weather forecast for this day was to be an excellent morning, so after an hour and a half driving, I began the ascent. Starting from pretty much sea level, this munro is gained in very quick time. There is no long walk in to ease your way into it. Height is gained rapidly straight from the car park and within an hour and a half, I was at the summit. Excellent views all round.
Foinaven and Arkle to the west, the length of the north coast, the Orkney Islands, Ben Loyal to the East, Ben Klibrek further south and east under a little cloud and much further east – Morven – easily recognizable.
Walked to the north face for the best views and descended a little ways to assess how difficult an attempt would be up this side. A bit of scrambling involved and I could see a faint path below.
Returned to the summit taking photos and easily passed the best part of an hour before anyone else showed up. Ahh well, time to be on my way then. Passed about 40 people on the way down and was surprised at the number of children accompanying their parents on the ascent – the youngest on her first munro was not quite 4 years old yet!
A good quick day out (except for the drive) on a very popular hill.