I do tend to exaggerate, it was 72 to be precise
I guess that's what happens when you are the first up and down such a popular hill on a Sunday with the promise of blue skies. Might as well pick a good one, sorry two, to be my first
Unfortunately for us the 06.45 start from the car park was greeted with grey foreboding clouds and a stiff breeze ! Still the cloud was high enough that the summits were clear and I'd take that all day long.
As the reports state the path is great and steadily climbs up through the nature reserve before you get the first glimpse of Beinn Ghlas. The views quickly open up and you can easly make out the Loch Earn Munros as you gain height. As we reached the small summit cairn on Beinn Ghlas I was puzzled by the idea that people pass over here without appreciating it is a Munro in it's own right. It seemed pretty noteworthy to me !
The excellent path up from the car park (£2...voluntary)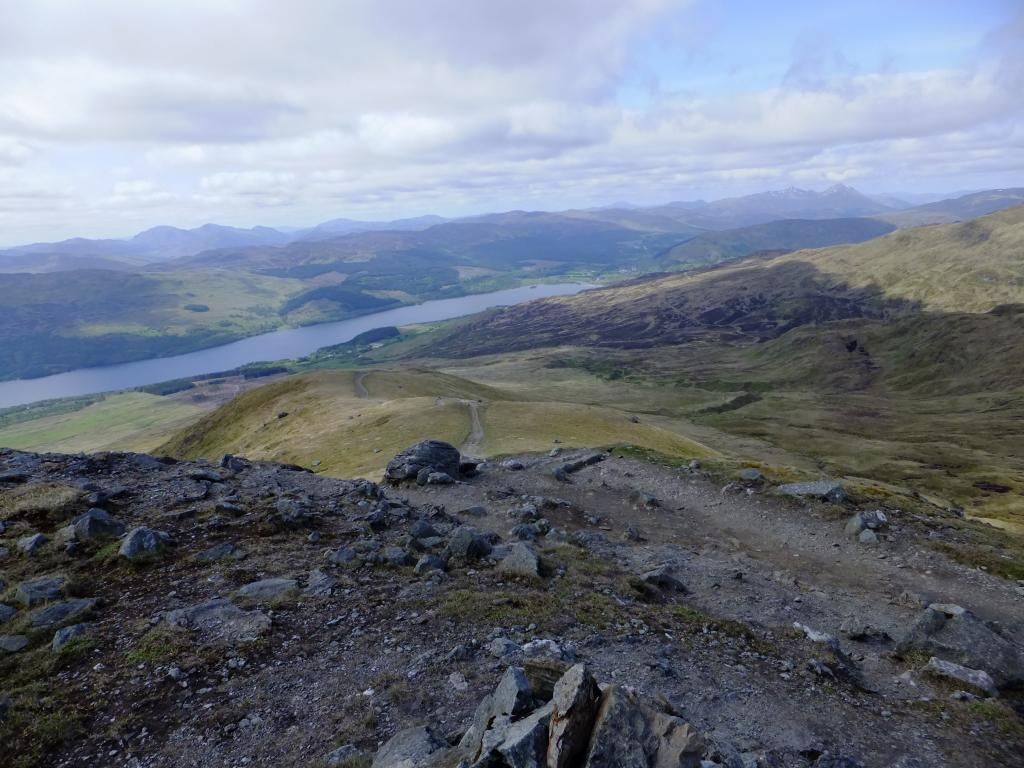 First look at Beinn Ghlas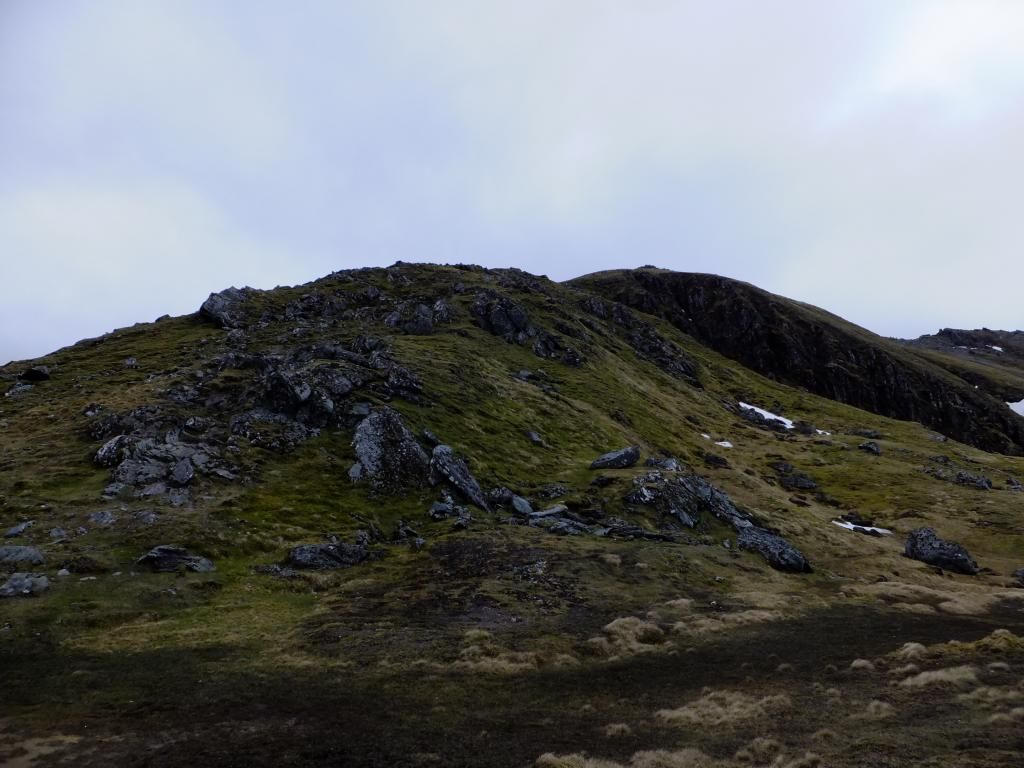 Beinn Ghlas summit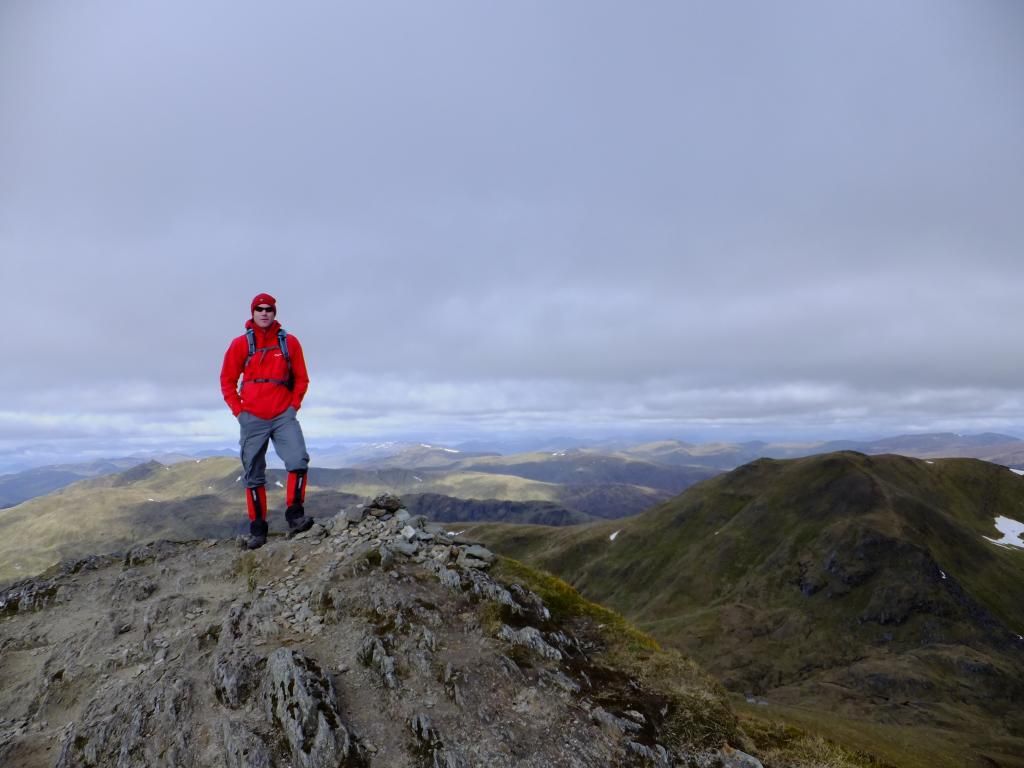 From the first summit you have a great view down the glen and over to Meall Corranaich and of course over to Ben Lawers. We stopped below some crags below the summit for a bite to eat, in my case a breakfast of 2 shredded wheat.....I never could manage 3
The wind had been fairly strong and cold so it was nice to find some shelter with lovely views over Loch Tay below. Suitably revitalised it was time to make our way over the ridge to the main target of the day. Again it is a very good path up to the summit of Lawers.
The breakfast spot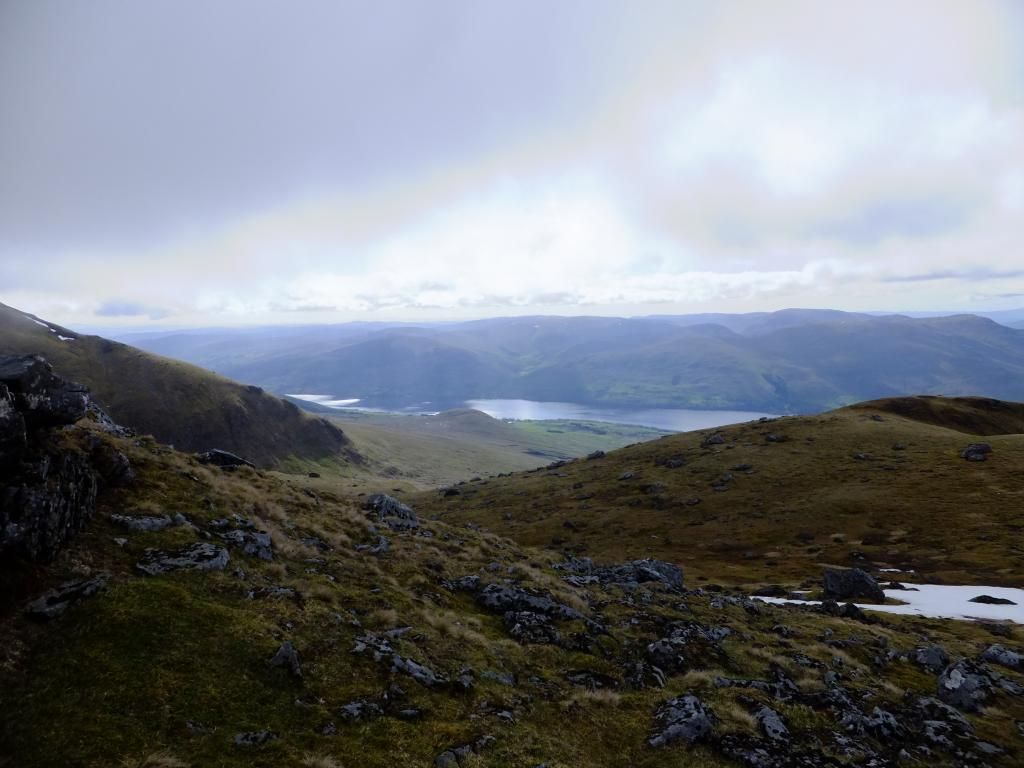 Ben Lawers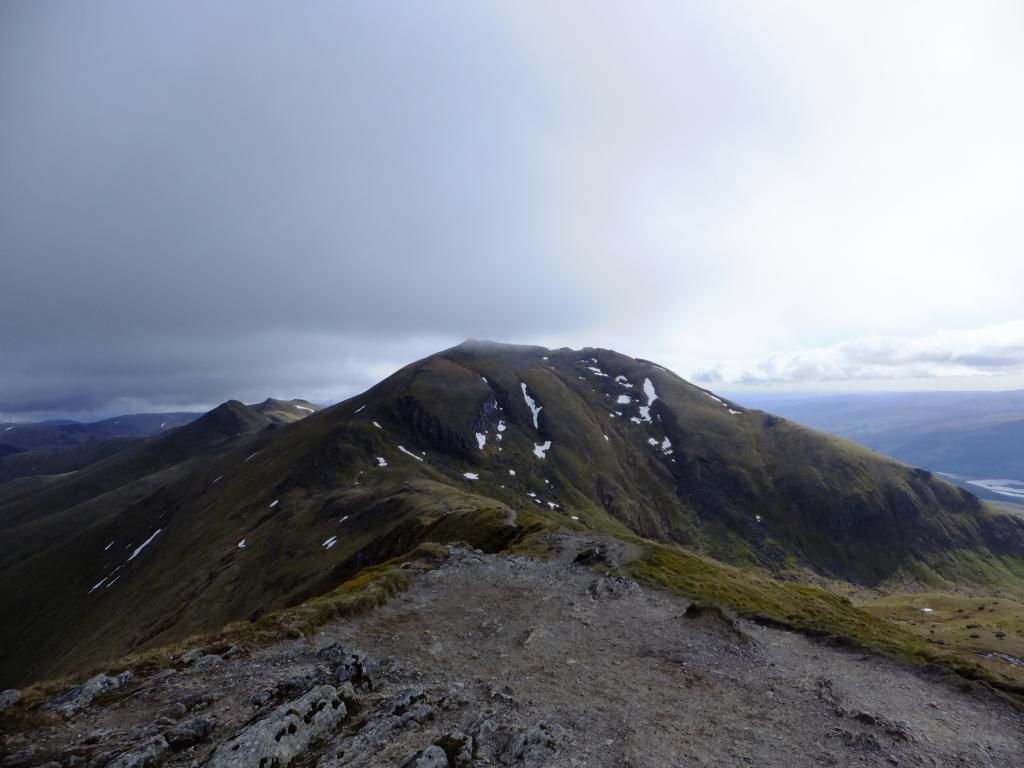 The ridge path over to Ben Lawers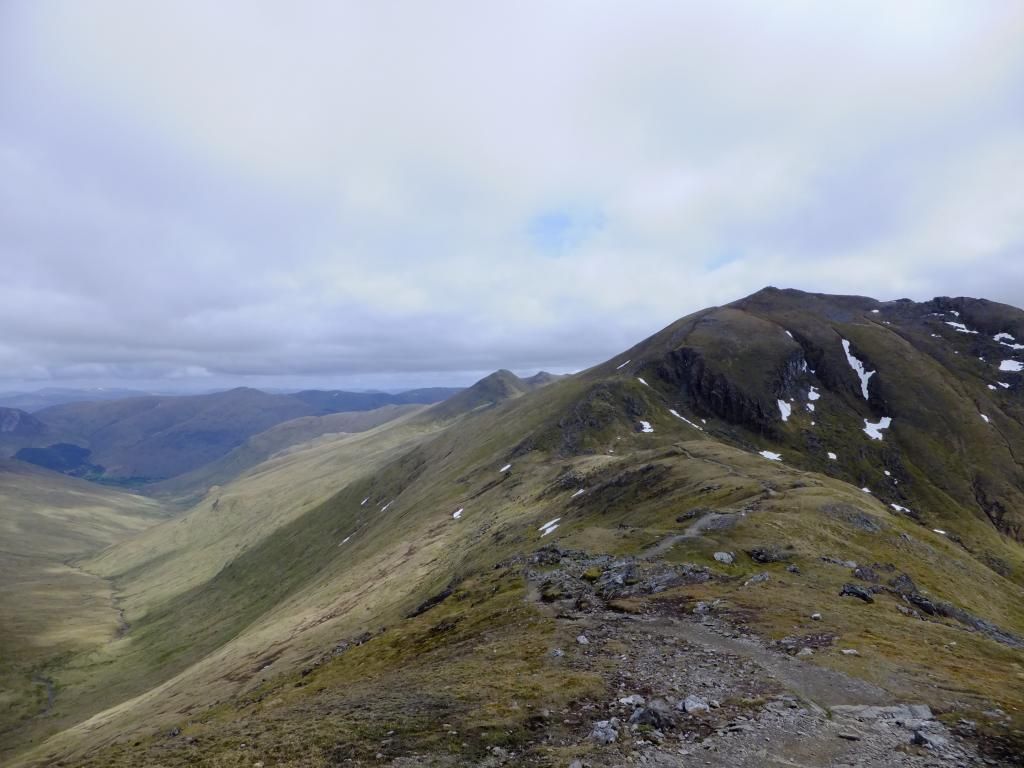 As the walk report states it is very exposed up here and the wind was quite strong as we made our way over. Small patches of blue sky began to emerge bringing a welcome burst of warmth. Very soon the trig point comes into view spurring you on over those last few metres of ascent. The next 35 mins of effort are well worthwhile with spectacular 360 degree views from the summit of Ben Lawers.
Summit trig point looking back over to Beinn Ghlas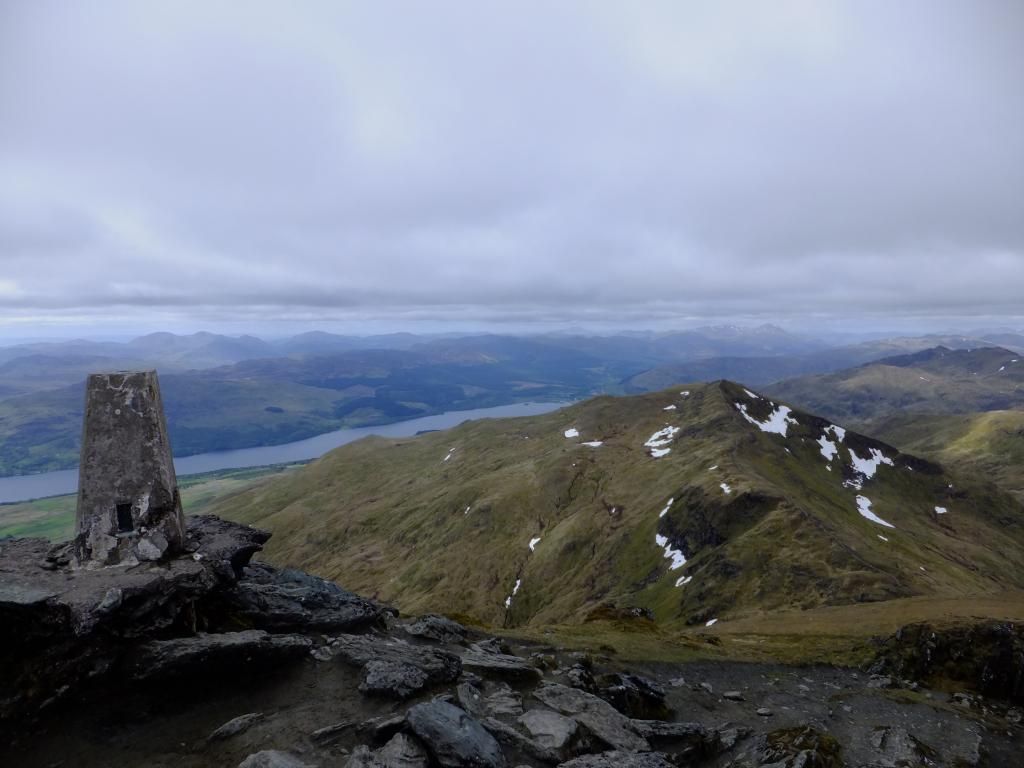 The Lomonds in Fife, as I've said before these bloody hills haunt me everywhere I go
Over to An Stuc, one for another day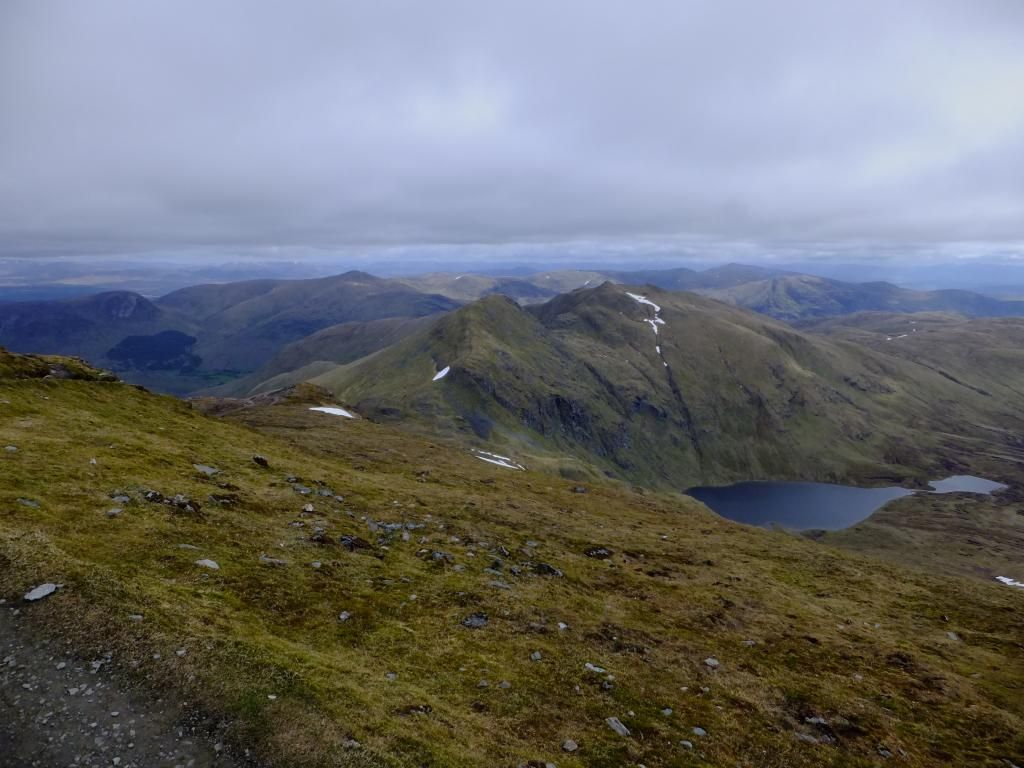 East up Loch Tay
Back in the car park for 11.15. If you were going up Lawers this morning it was nice passing you. Hats off to the 3 guys pushing their bikes up and for having the bottle to ultimately ride them back down again
1 & 2 in the bag, now where to next ?