After leaving Skye we pottered back to Glen Carron for a decidedly average (and I'm being kind) meal in the pub, then went up to the forestry commission car park at Craig for the night. We drank the last of the beer so we could get to bed nice and early.
Was going to be an early start to try and avoid the worst of the heat...
We were up and on the go by about 6AM, heading across the glen toward Moruisg. Over the bridge and under the railway, wary of the massive bull they had in the field.
Rumours of the bogginess were vastly exaggerated today, as just the occasional squelch was heard underfoot.
Someone has kindly marked the way up to the gate in the deer fence with canes, which should aid those trying to do this one on a claggy day.
Through the fence, we avoided the boggy looking path, and followed a burn up toward the steep section, its banks fine & grassy
We luckily found we were early enough to be in shade for the trudge. Still really hot that early in the shade though, not a breath of wind and humidity high.
Views were starting to open up to the Fannaichs and the Torridon Giants.
After the steep section, a surprisingly long hot feeling plod saw us to the top.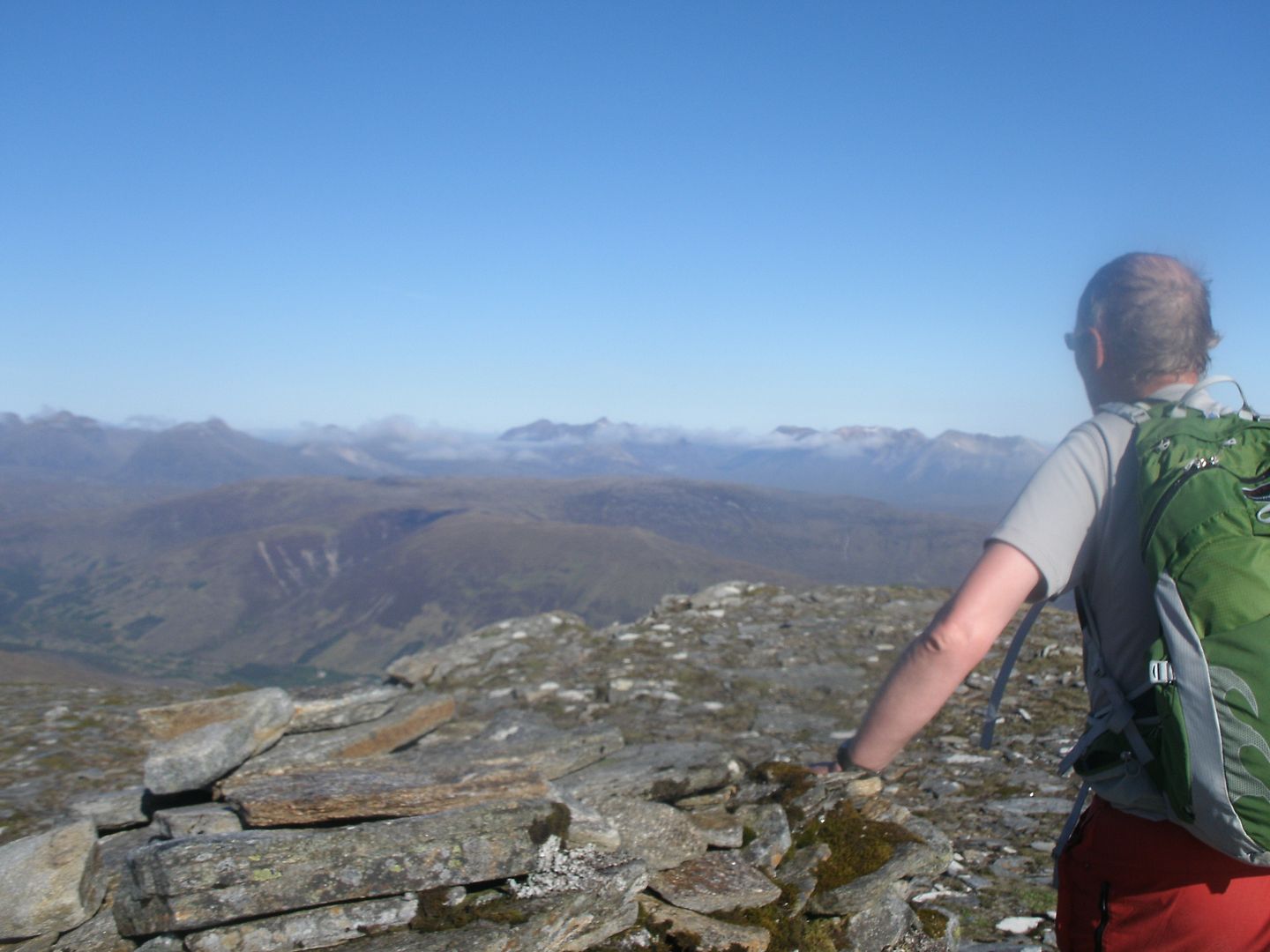 Then we realised there were 3 tops with 3 cairns. With not a clue to be found on the map as to which one was right,
we went over and did all three. There was some cloud coming in about as we stopped for a snack and a golden plover flew overhead which I thought quite unusual for a ground lover. Still only 8.30AM.
I tried to tempt dad with the corbet but no joy,
so we headed back to the car, the final half hour unbearably hot to get back at 10AM. Quite a nice wee leg stretch to round off our wee holiday.