This is the first Munrobagging for me in 2013 so let's start with Glen Etive High Five.
The ridge of Ben Starav will be the first thing to negotiate. At least 3000 feet of level difference. A true Munro.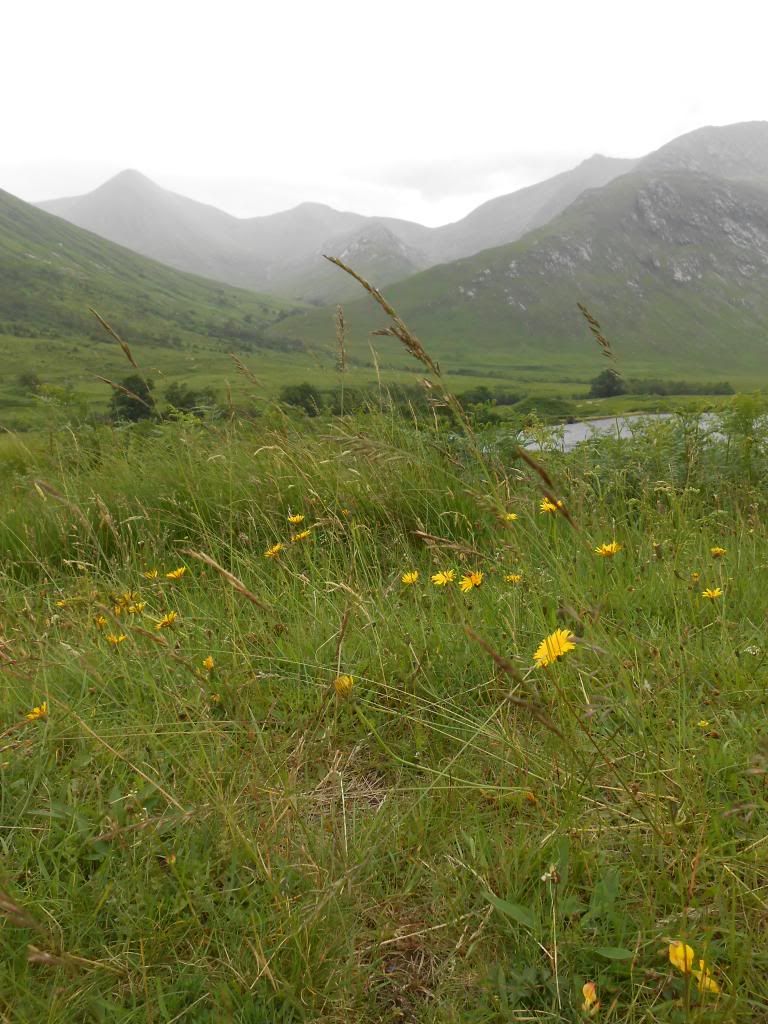 Anyway it's summertime, and just some tiny dry drops of rain are in the air here and there. I feel fresh.
Here is a really old pine tree. Big.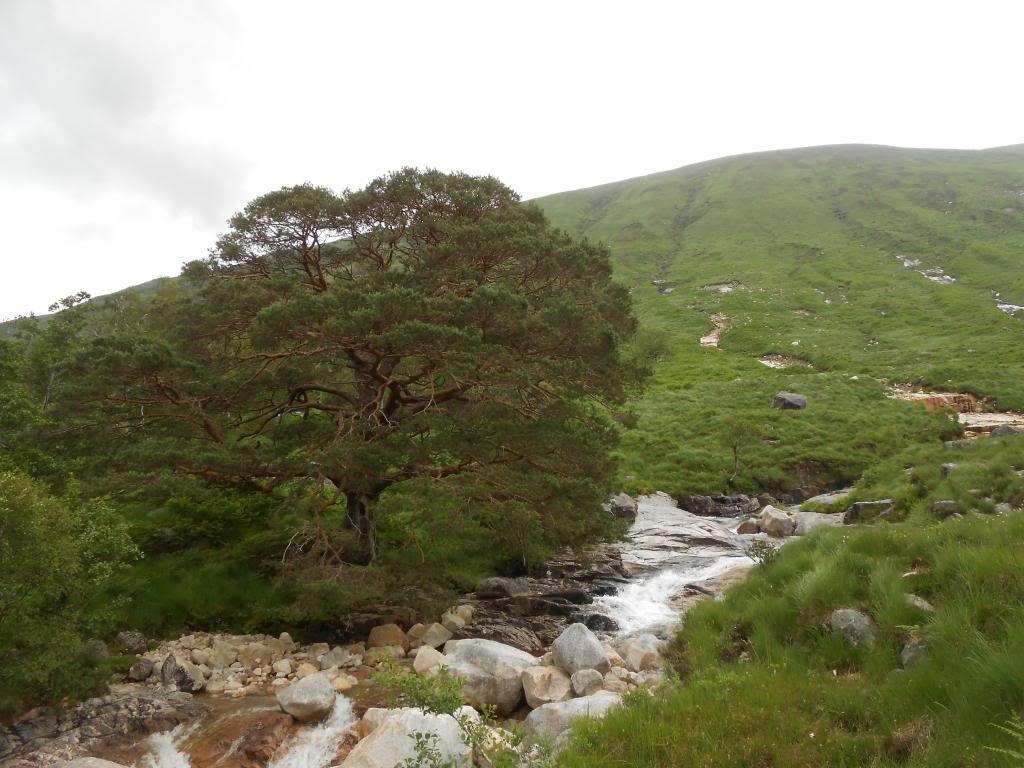 It was about here I met a fellow from Manchester. (Not the one in the next picture.) He told me about some clag, and came down with waterproofs on......
These are some really tiny trees.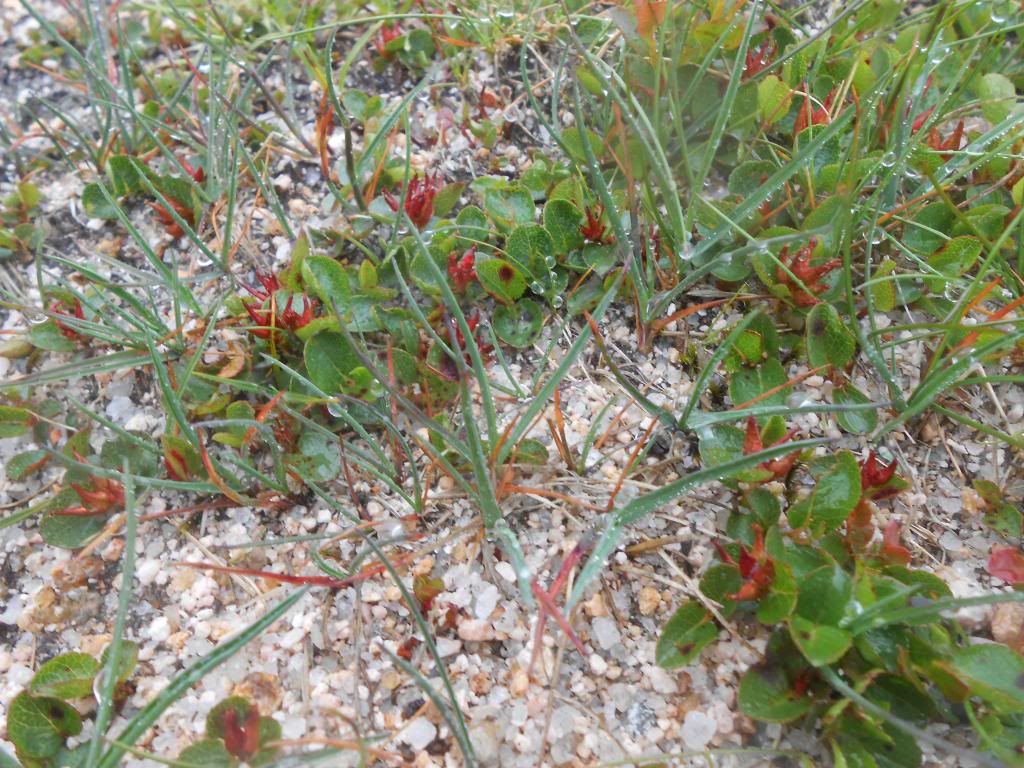 View to the North from the summit.
Or was it this one?
I saw less and less and it rained more and more. I got lost for an hour or two but I recognized this feature.
And it helped me to find out approximately where I was. (Still using map and compass only.)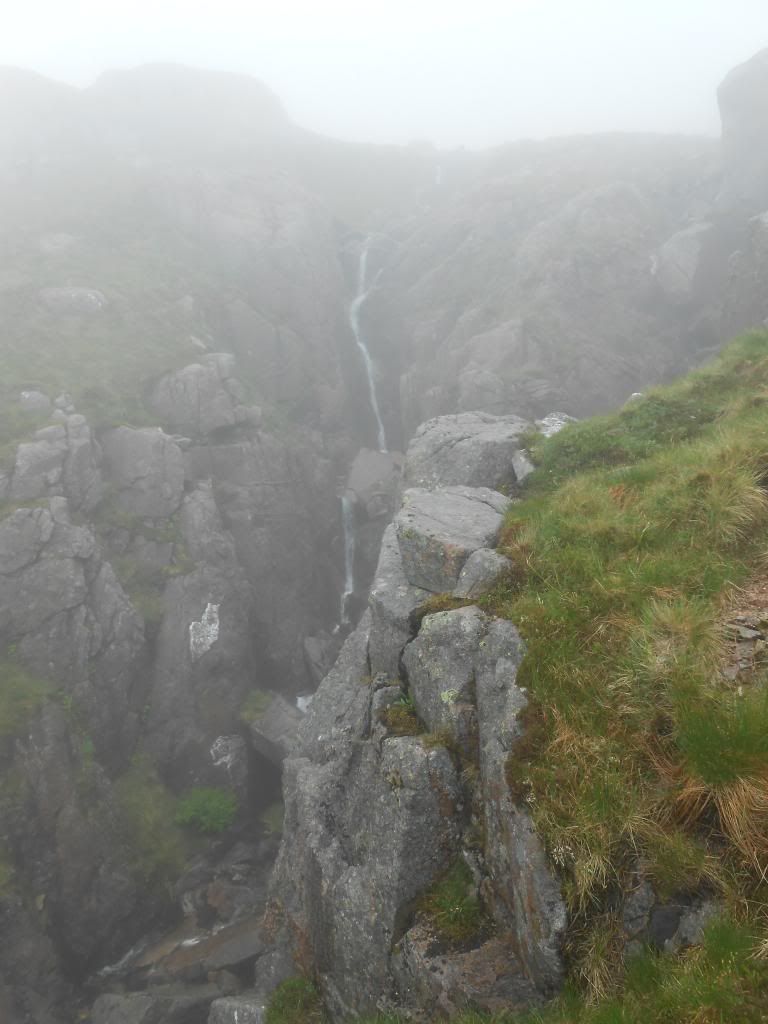 This was the best place I could find to pitch the tent. I munched a couple of slices, rolled out the mat, went into the sleeping bag. Then I started to think about weather statistics. How often does it rain for more than eight hours without break?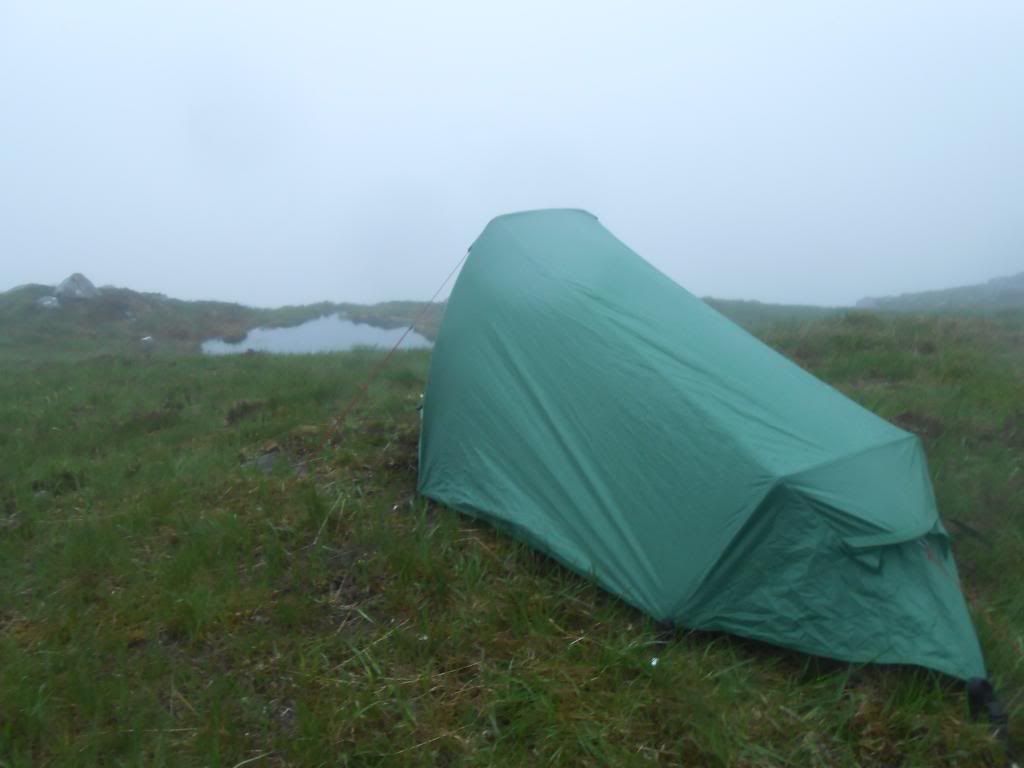 And I slept until morning. In the view from the tent opening, I spotted the gorge I had seen.
I was on the way up to Beinn nan Aighenan, when this famous Munro became visible. I believe it's Ben Cruachan.
Beinn nan Aighenan has a pretty summit. Don't miss it out. I gave it a 5.
And this is Ben Oss and Ben Lui.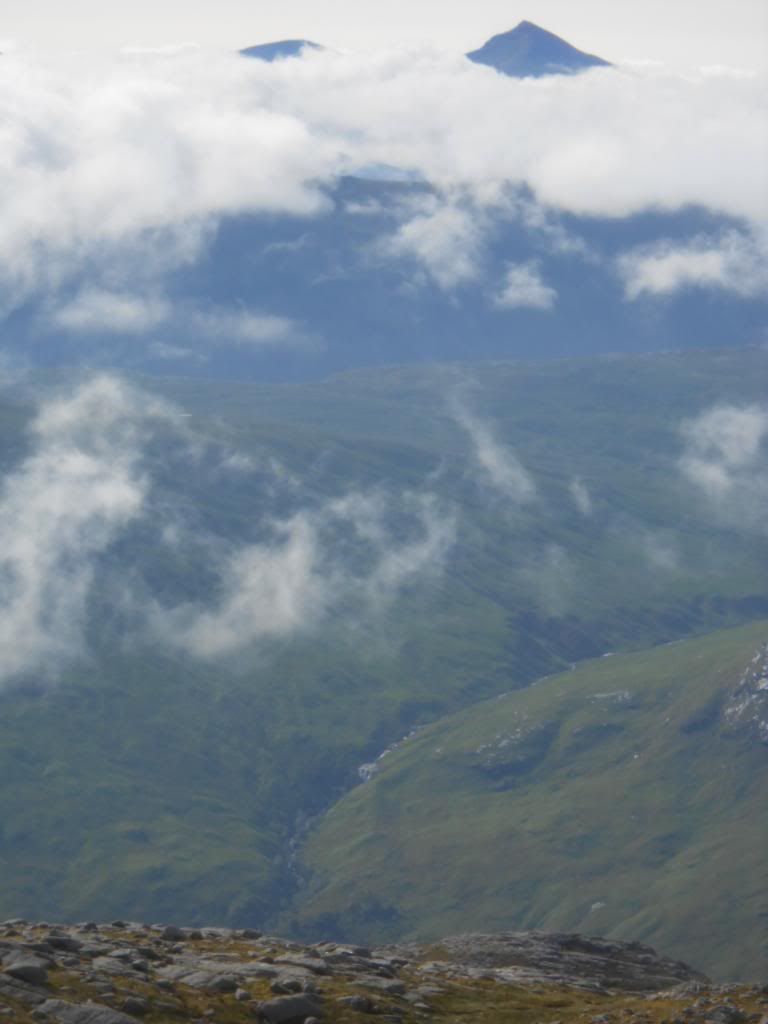 The Harvey Glen Coe superwalker covers this entire route on the scale 1:25000.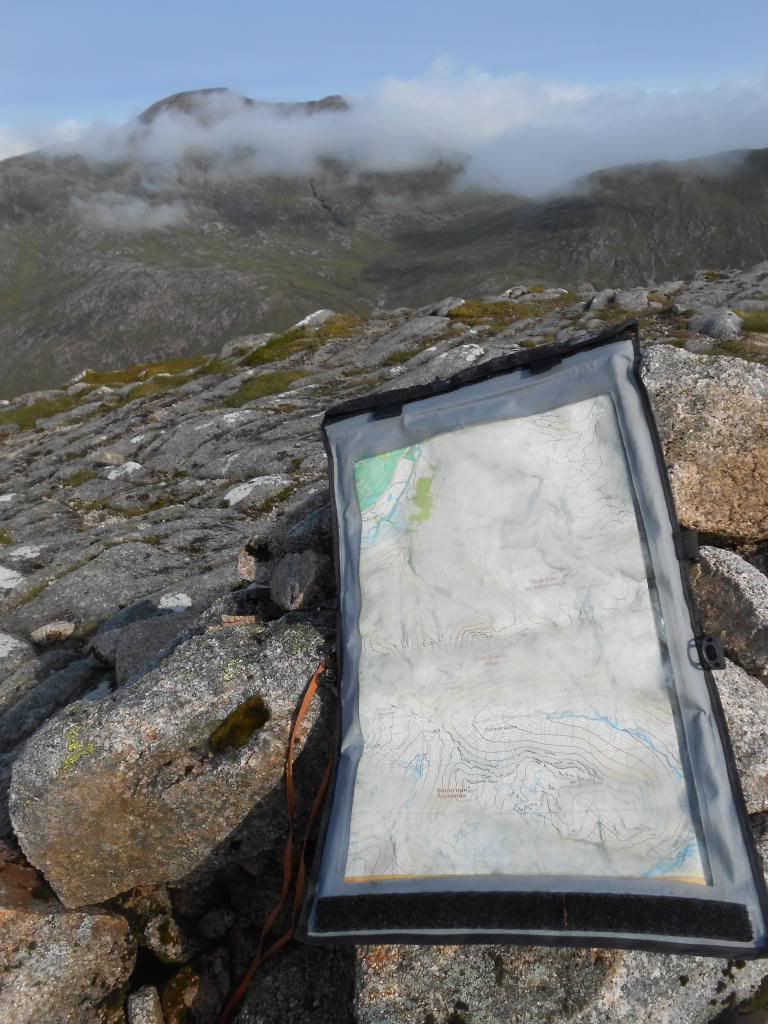 Sometimes you can get close to some wildlife.
Meanwhile some gear has been drying in the sun.
Some more wildlife.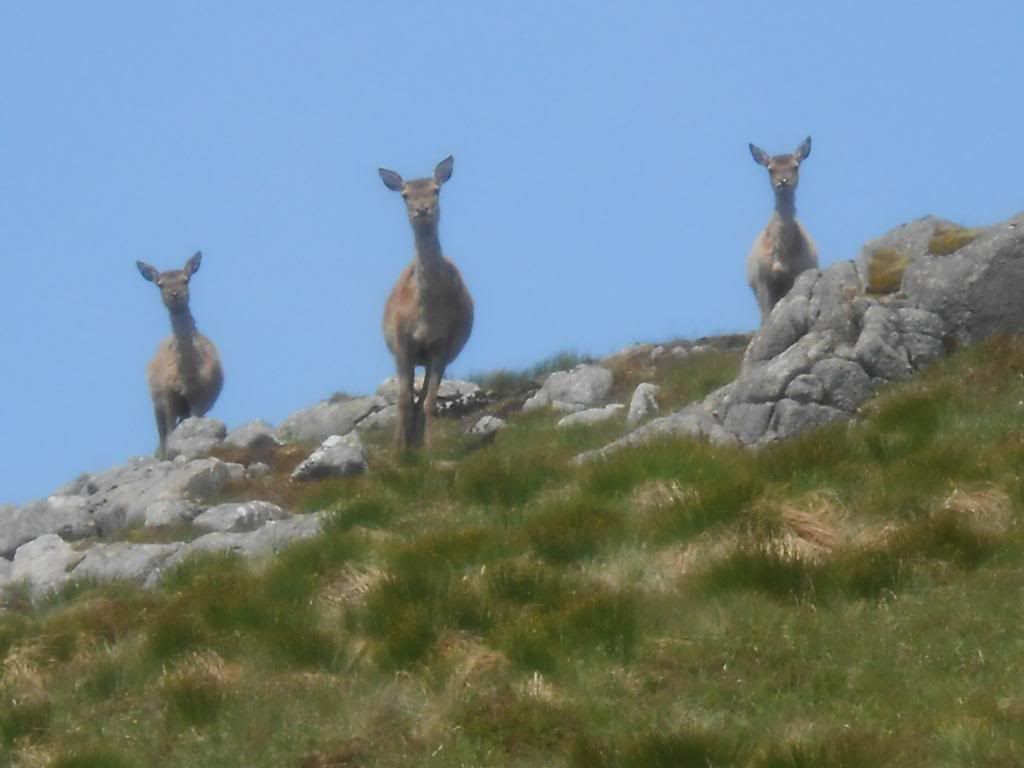 Ben Starav now without clag. Seen from Meall nan Tri Tighearnan.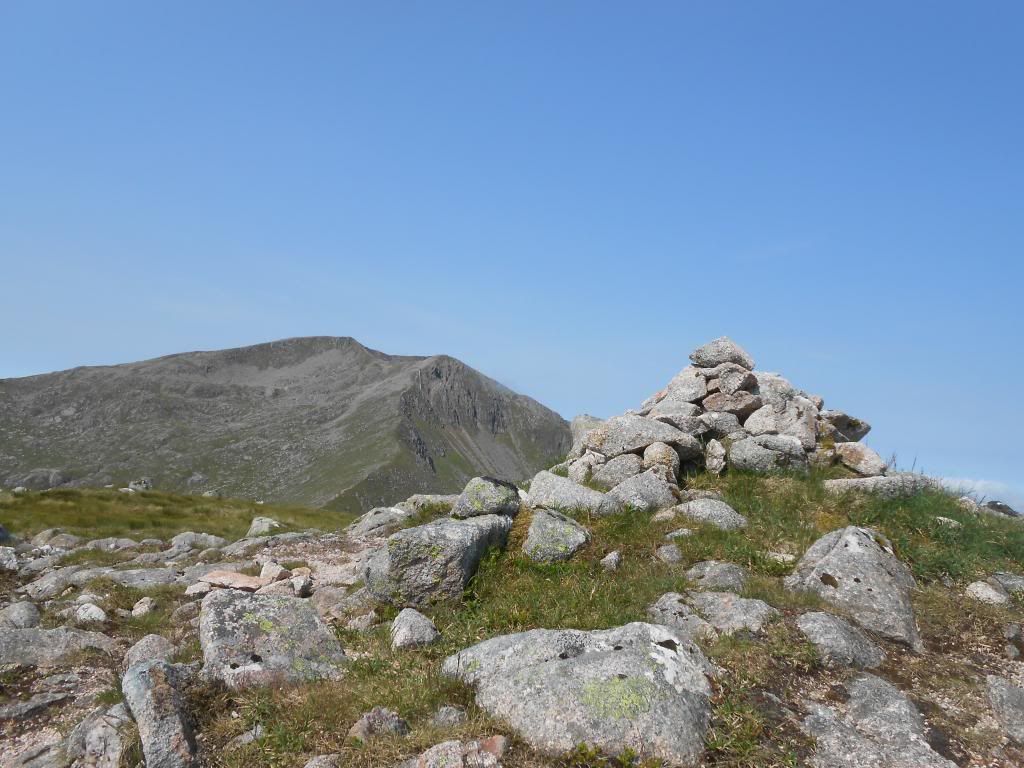 And Beinn nan Aighenan from the same spot. In the horizon Crianlarich and Tyndrum hills. Ben More to the left and Ben Lui prominently in the middle.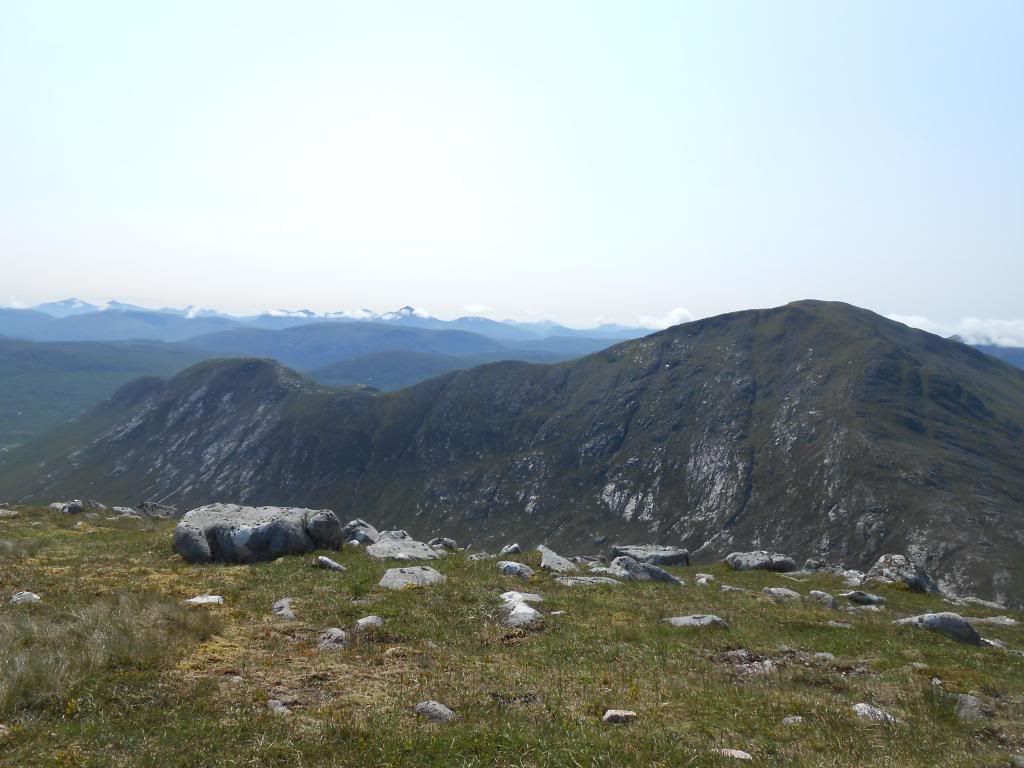 Ridgewalking to Glas Bheinn Mhor.
It's good to have plenty of time for breaks.
You can relax your eyes on this well known profile.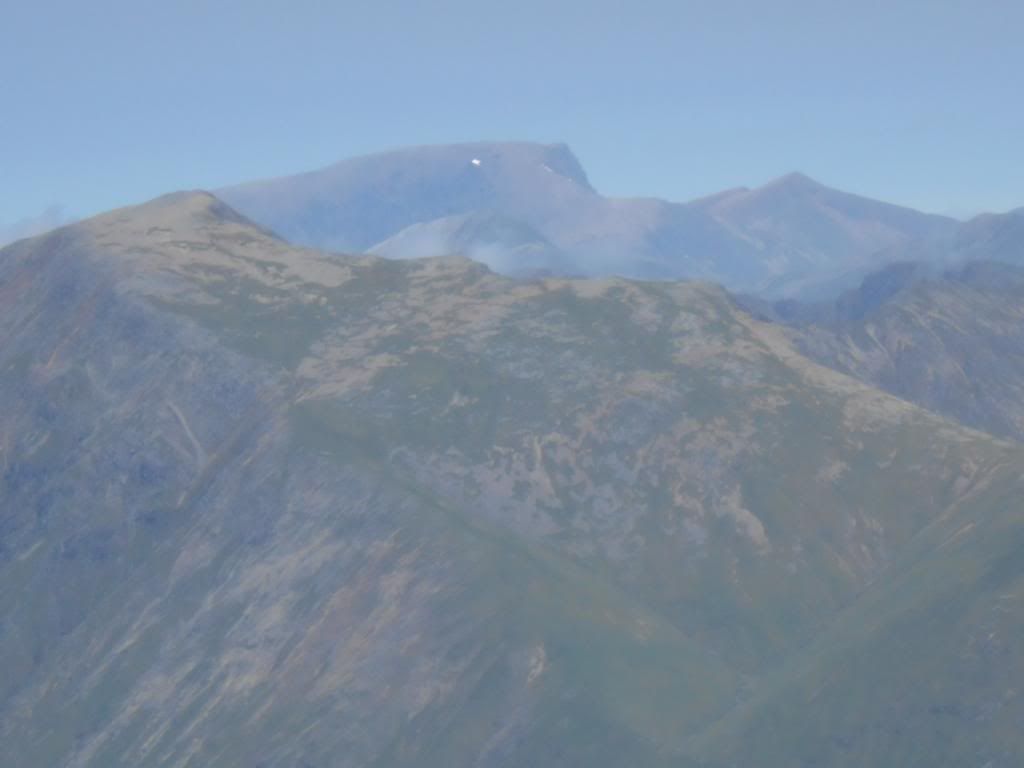 The way to Stob Coir an Albannaich. Another biggie.
View to the bonus-Munro. Meall nan Eun.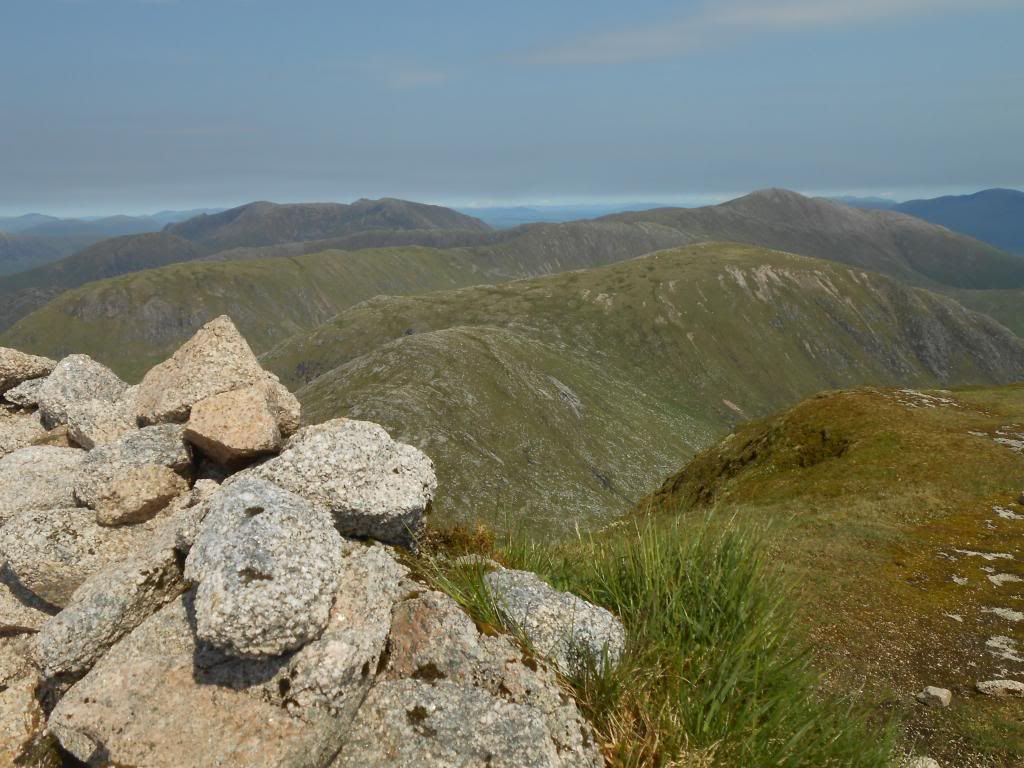 A practical waypoint when walking from Stob Coir an Albannaich to Meall nan Eun. Take notice of this little cairn.
It is at altitude 900 m, straight east from the summit of Stob Coir an Albannaich. From there it's a nice and safe way to descend to the saddle in the north.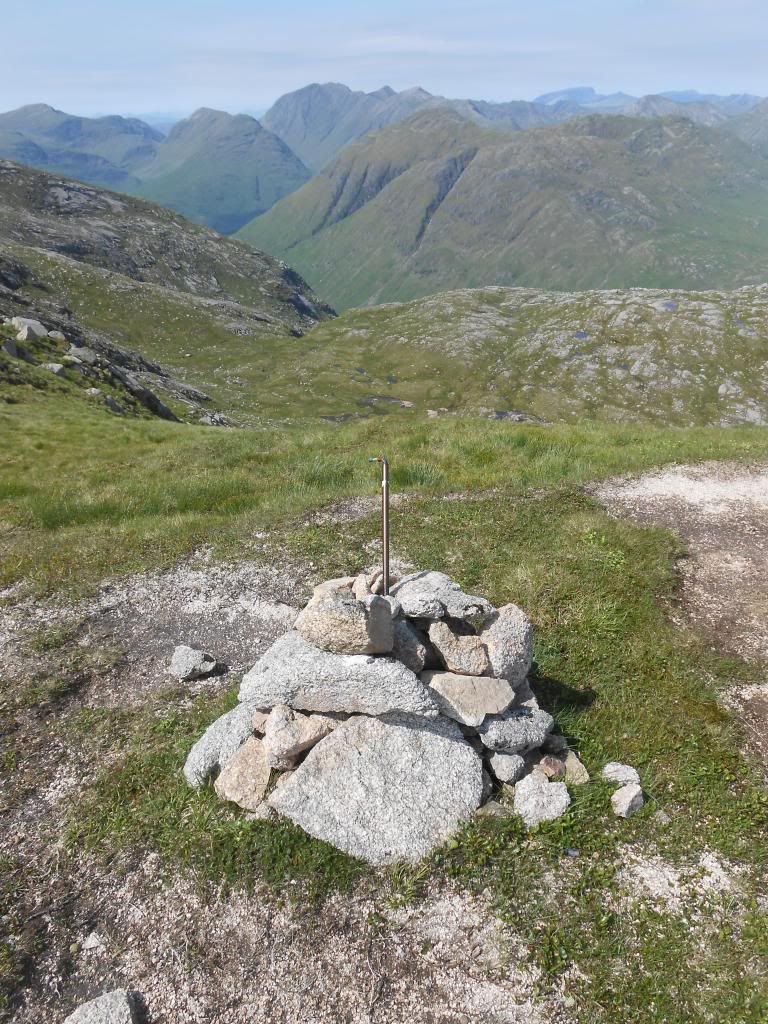 Otherwise you have to deal with these crags, which is probably not fun in the fog.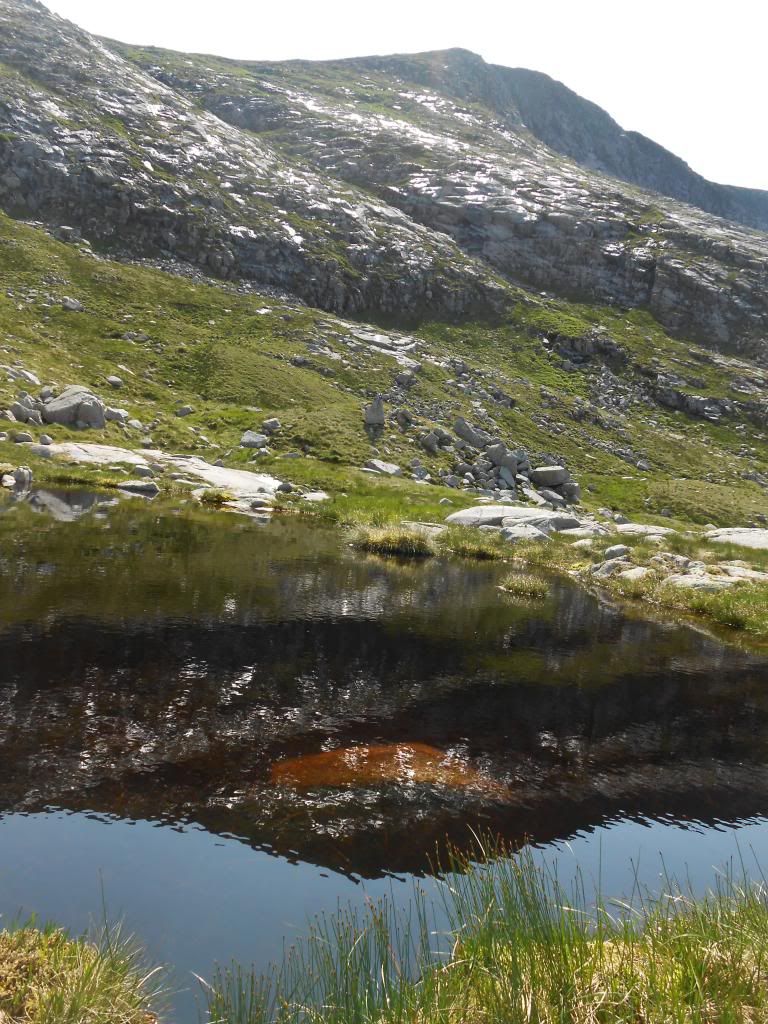 Time for some soup.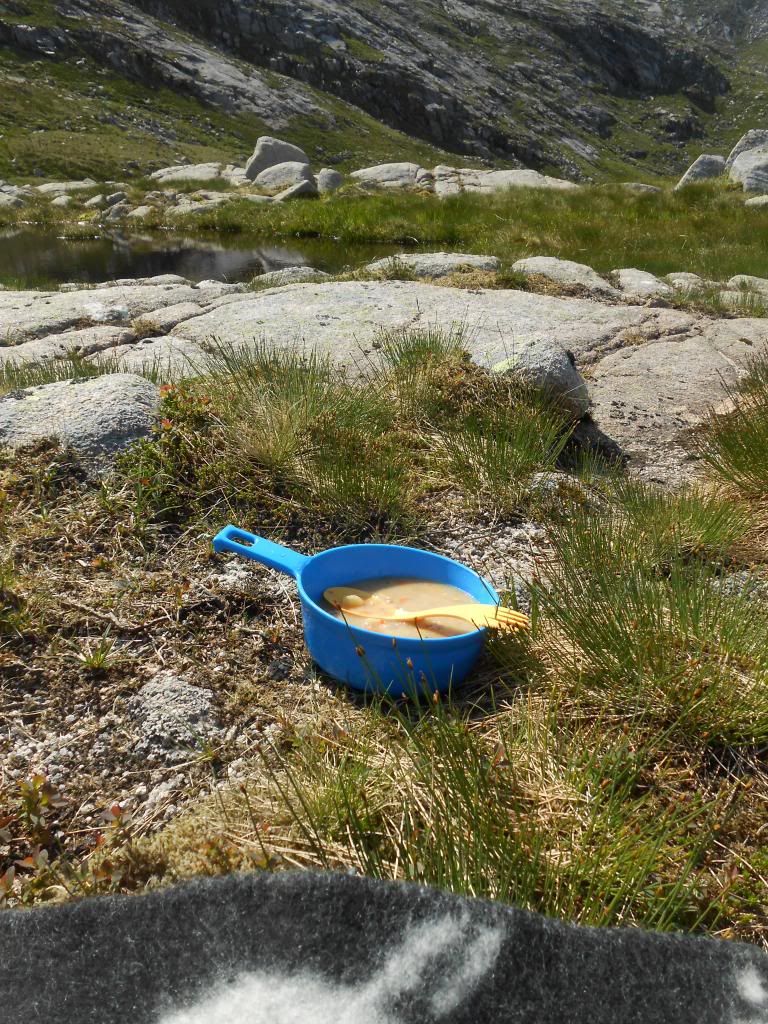 Orchy Hills, Ben Challum and Crianlarich hills.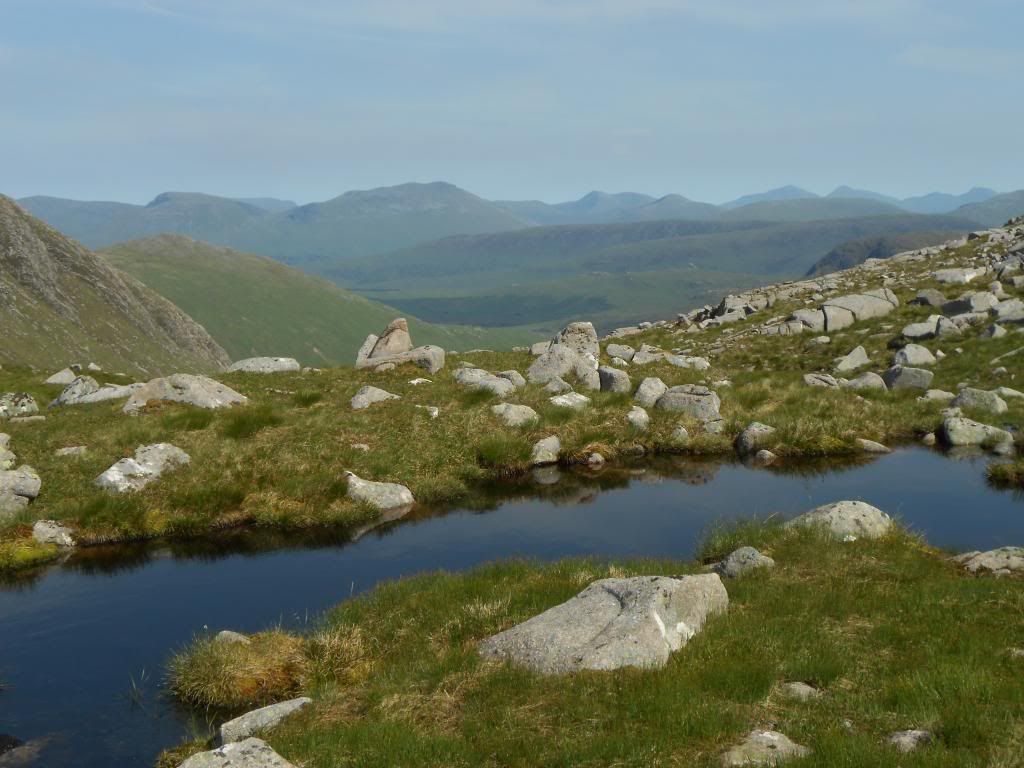 Fruit break on Meall nan Eun.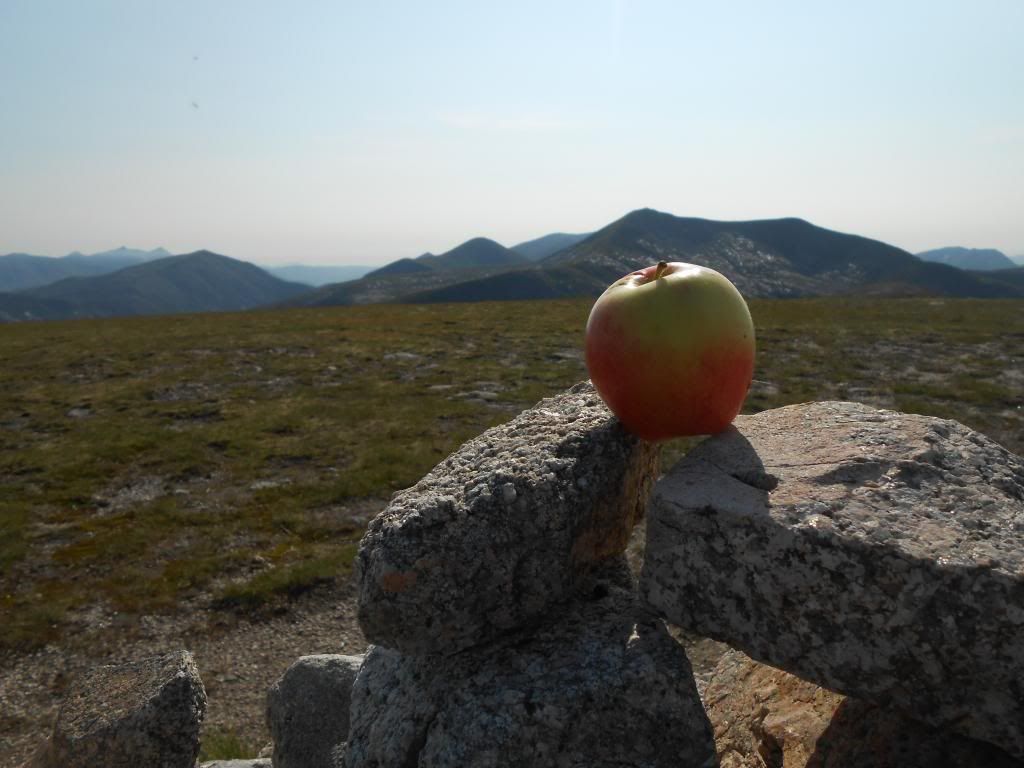 This glen is very green.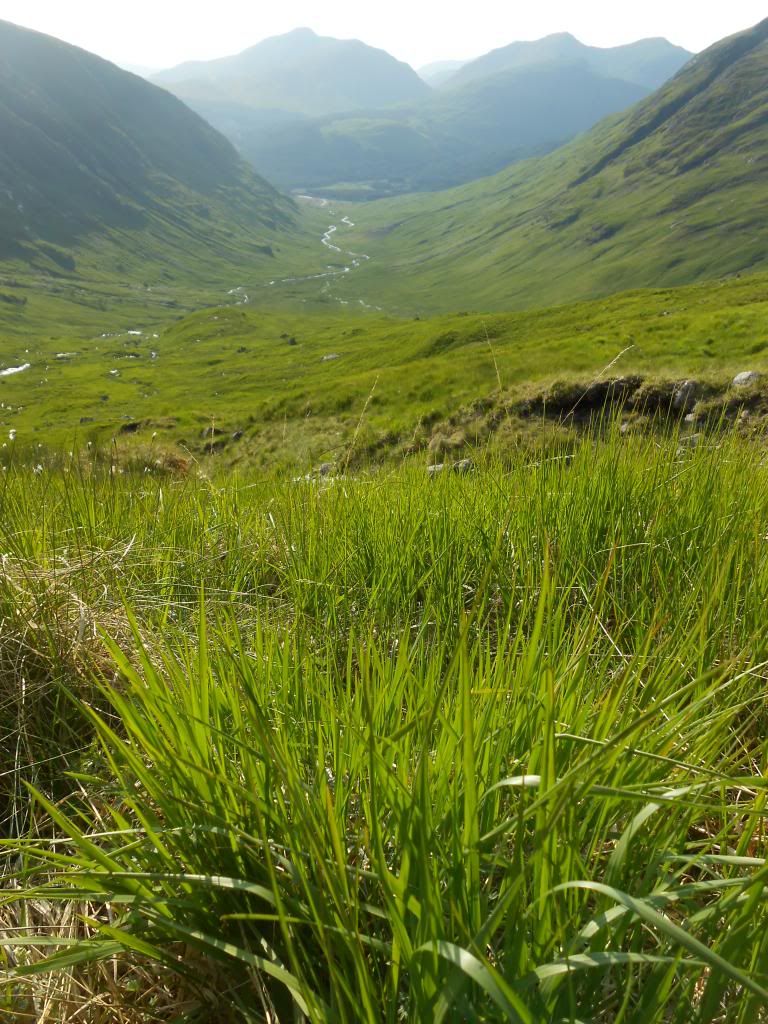 Still time for a cuppa.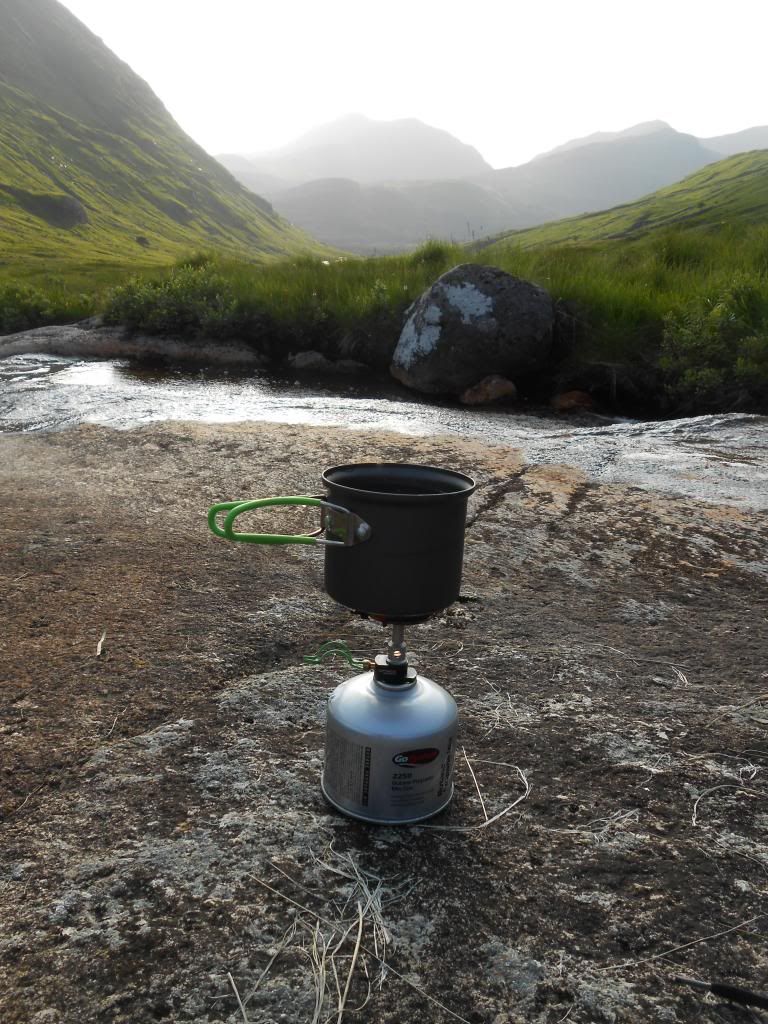 Glenceltlein Sunset.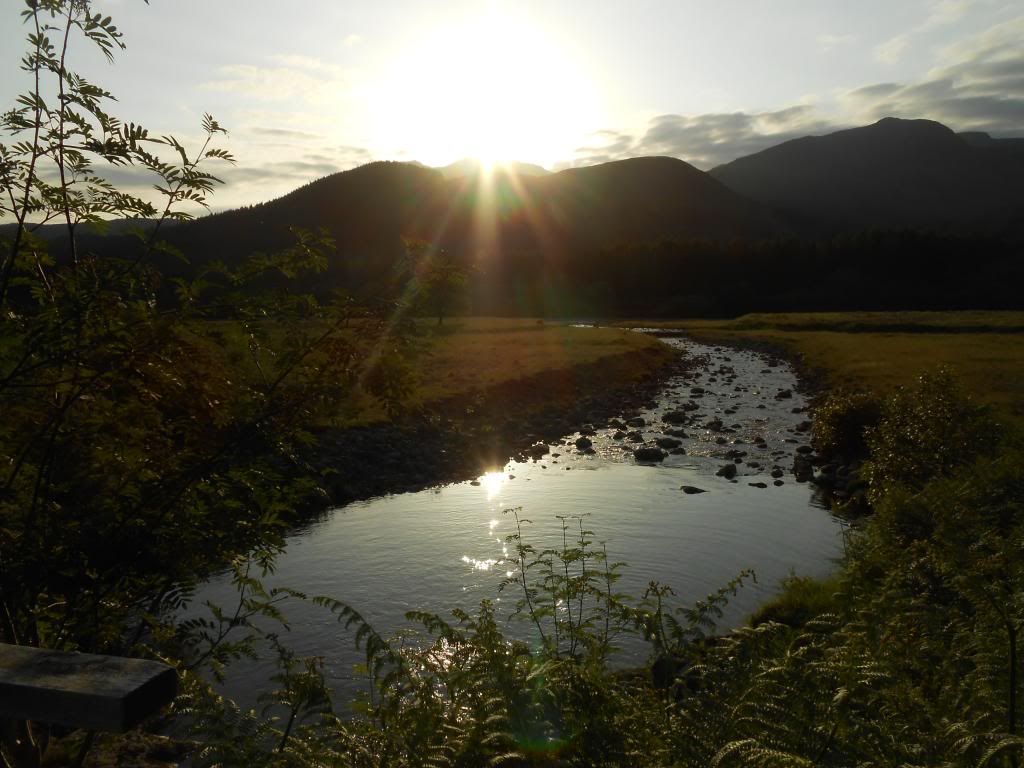 Just a minute, then let the midges come. I'm going home.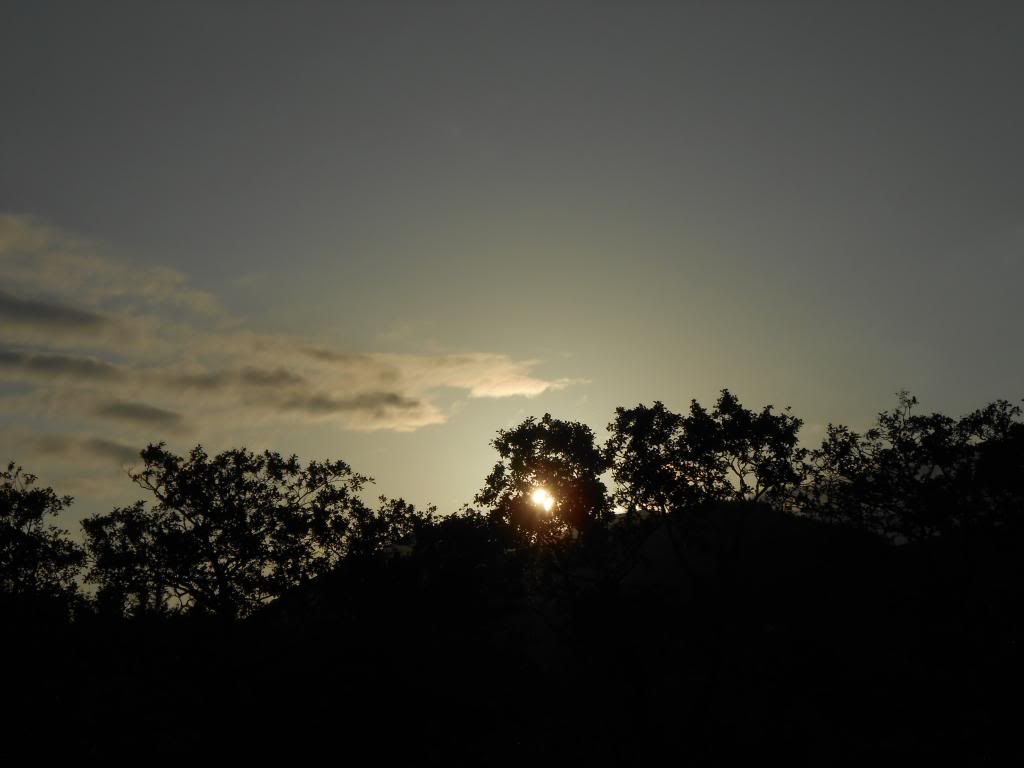 The route taken: