Hi all! First post and report so here goes!!!
I decided a while back that I wanted to tackle Ben Nevis and after a quick chat with my usual 'walking buddy' decided that the only way up was via CMD and its Arete.
Not long after that my walking buddy decided to ditch me for the bright lights of the United States, leaving me with a decision...do it alone or find someone else!
My sister had been on at me for a while to take her walking so I swiftly recruited her and set the date for the following Thursday (hoping to avoid the inevitable rush to the top).
Thursday arrived very quickly and at 6am off we set for Fort William. 3 long hours later and we were parked at the Glen Nevis youth hostel ready to rock!
9am- And we are off!
We had already decided our route to CMD would be via the tourist path to the half way Lochan then left at the crossroads.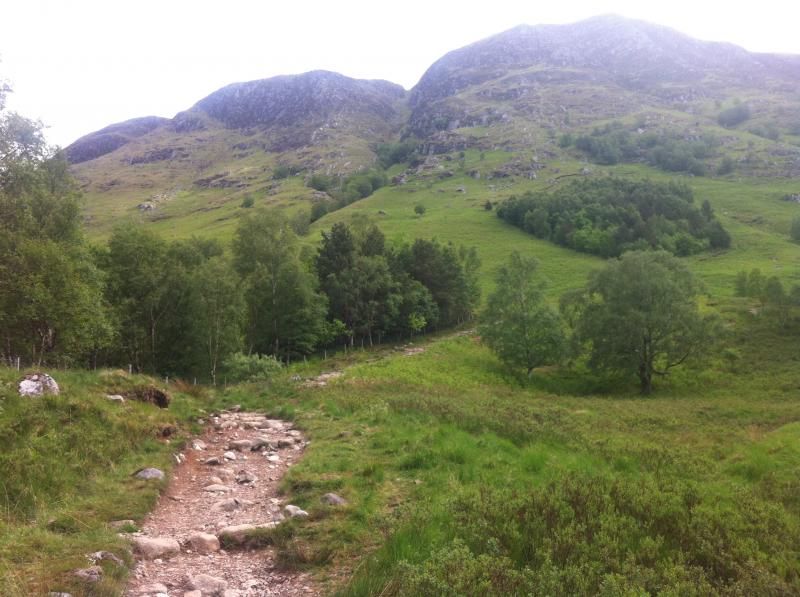 5 minutes in on the 'tourist path'
Our view back down the glen
The 'tourist path', which I must say is in sh*t state after being massively over used!
Katie (After her second wind
)
Looking back down the glen - Also my new Facebook picture
The half way point, and time for lunch!
The cloud was coming in thick and fast near the summit of the Ben that we half changed our mind to continue up with the tourists. But after sitting down for lunch and a chat with some fellow walkers we decided to go for it (silly us)!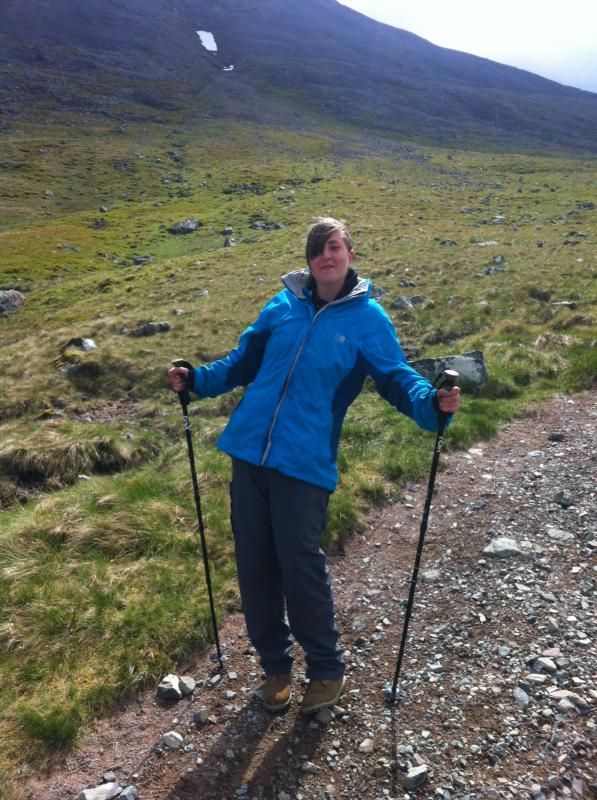 Customary daft poses!
Coming round Castle Ridge and our first glimpse of the Ben's mighty North Face!
First view of CMD
CIC hut and the beginning of our ascent of Carn Mor Dearg
The Arete
Fort William from about 3 quarters of the way up CMD
The plan for the day was going swimmingly until this point. The cloud had lifted, we were making good time and definitely enjoying the scenery!
Then it all went pear shaped...Beautiful Scotland became dangerous Scotland...
Huge cloud and fog banks swept in across us, the wind became insanely powerful and we lost the ability to communicate properly due to the noise. We sat for 5 and decided to press on to the summit of CMD.
The lone man on Carn Mor Dearg summit
The ridge under fog
At this point I realised I was genuinely scared! So was Katie!
We had 3 choices...
1. Carry on along the Arete to Ben Nevis and hope we dont get blown off!
2. Sit tight and either wait for it to pass or end up getting airlifted off!
3. Try and make our way back down the surface of Mars (Carn Mor Dearg)!
We decided to carry on. Hand in hand we started off along the ridge.
After literally 50 steps we realised it was a stupid decision and decided to get to lower ground.
Coming down from CMD was not an experience I would like to repeat. Climbing it is hard enough, coming down was mental!
As you can imagine I have no photos of the actual descent as I was more worried about making it down in one piece.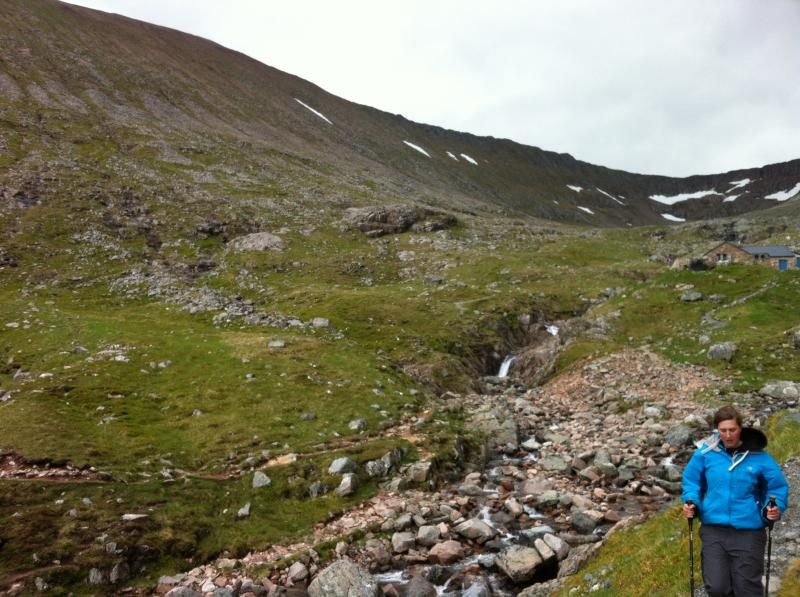 The way back out after the descent
Back on the tourist path! Cold and VERY tired!
The way back to the hostel was slow and tiring. Katie had twisted her ankle on the way down CMD but didn't tell me till we hit the track.
We had left Fordoun at 6am and got back to the car at 9:30pm, with a further 3 hour drive ahead!
Our day out in one sense had been a nightmare, but in another a thouroghly enjoyable day out that I learned many lessons on!
So there was my first report, but certainly not my last...The Scottish weather may have beaten us this time but I can assure you 'Mr Ben'...You have not seen the last of me!!!!
Mic