First report from me on this forum - good day out on Meall nan Tarmachan with wee Skye, the Staffie.
Bit cooler today than the last week of hot sunshine and sky a bit overcast when we started out from the car park. Still warm enough to work up a sweat on the lower slopes though... Chatted with a chap with a nice labrador called Nevis and let him push ahead of me as my pace is steady, but slow.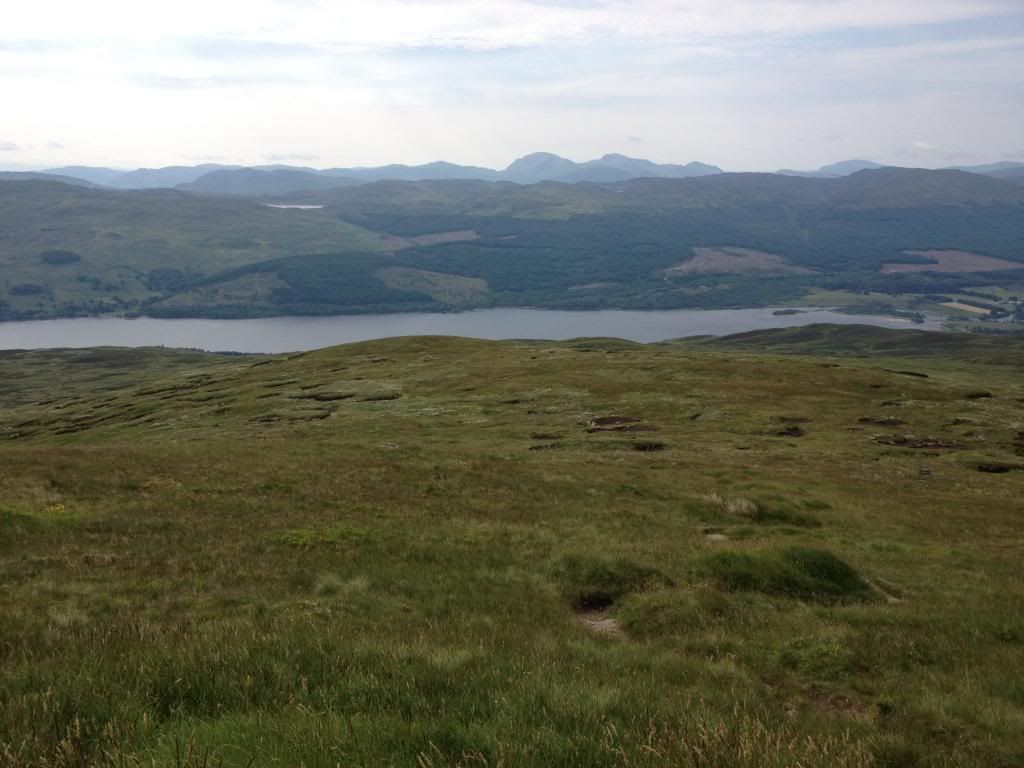 Sun began to break through as we got higher and the views of the ridge looked good. Skye was quite content to run on in front and wait for me while I huffed and puffed my way up...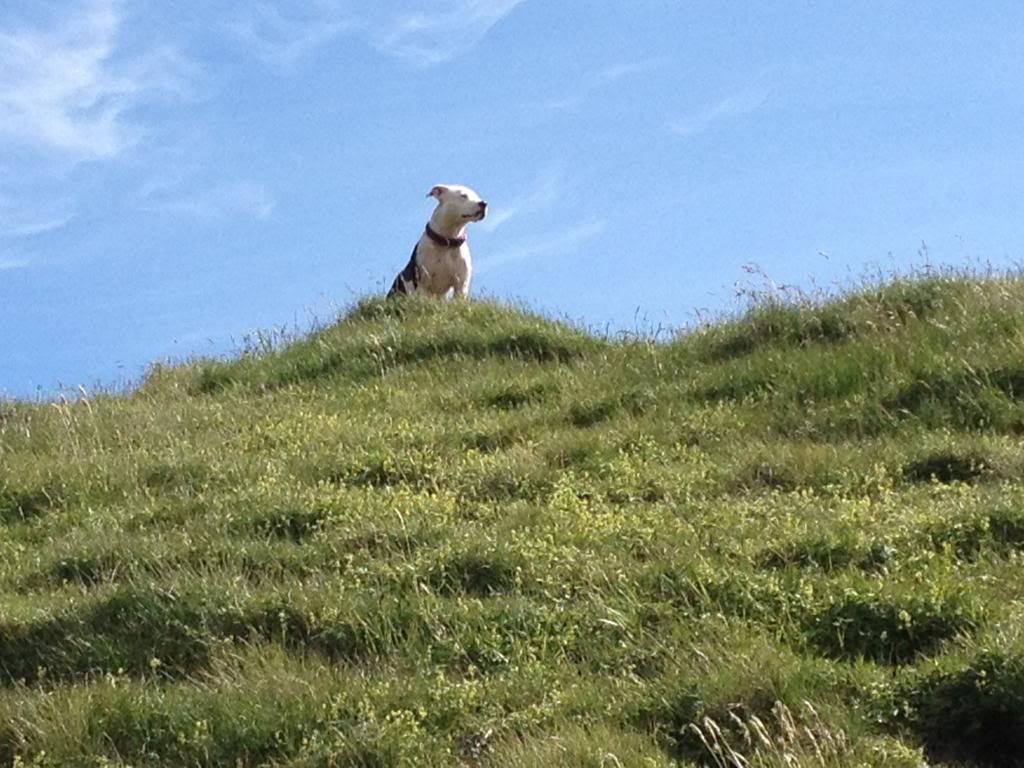 It's a very good path though and the going is pretty easy for most of the walk, the exception being the final push up towards the summit which is a steep almost stair-like section (I was reminded of the Stairs of Cirith Ungol from Lord of the Rings!) but which is over and done with pretty quickly...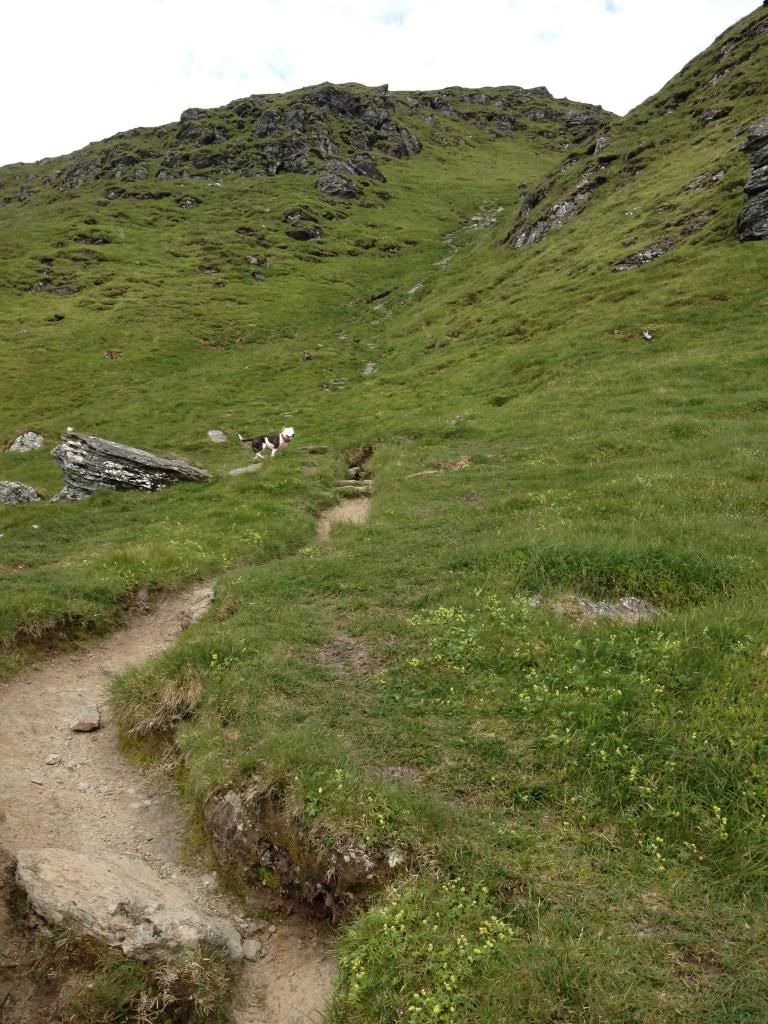 Skye waiting at the top
After this steep section and an easier gradient towards the summit, we rounded to corner to find evidence that the mountain actually lives up to its name - ptarmigan on the summit! 1.5 hours from the car park to the top.
The views from the summit were spectacular and the eye is drawn towards the pointy wee peak of Meal Garbh - it just looks fantastic. So we pressed on, again along an easy and well-defined path down to the coll between the two peaks, where Skye managed a wee swim in the lochan to cool off a bit...
The top of Meall Garbh is quite small, especially with a Staffie pulling on her lead (had to keep the lead on as there were some sheep about). We inspected the wee short ridge section and decided not to go down the big drop at the end of this - too much of a scramble for a wee short-legged pup!
Instead we headed back to the coll and had our lunch and took in the views...
A quick walk back to the summit of Meall nan Tarmachan where I chatted with a couple of chaps who had just come up (and Skye gave them a good old sniff), and then a fairly quick and easy descent back to the car (although that steep stair section is much easier going up than it is going down).
All in all, it was a great day!