Last week was the 2nd Trail magazine forum (lfto.com) trip to Aviemore. If I can master the art of pasting photos into trip reports I'll attempt to post as many of the walks as I can. We were fortunate to have stunning weather (as can be seen from the many trip reports posted in the past few days).
On Saturday me and Nicola did Meall na Leitreach on the way home. We were buggered from a full week of walking in the Cairngorms and Monadhliath; but you know what its like, gotta get one last hill in before home time. MnLwas an ideal choice, easy access, on the way home and should be a simple up and down even in our thigh aching state.
The glorious weather which started last Wed continued into Saturday and shortly after 12pm saw us pull off the A9, too rather suddenly for the cars behind us, into Dalnaspidal Cottages. When whizzing along the A9 there appears to be nothing here but walk down the little road and a whole new world opens up. A real microcosm of life hidden from the world whizzing by.
We were conscious to get to the start of the walk using the various bridges across the burns and runoffs and made it without any dramas. The view up to MnL looked simple enough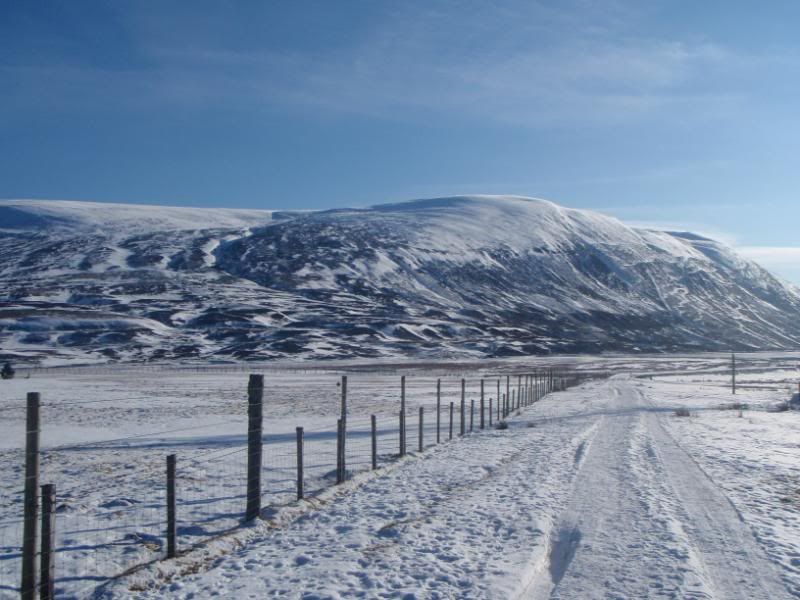 We made the executive decision to leave the crampons in the car for the first time this week to keep the weight down and by the first climb up the hill started to regret it. Where did the consolidated snow and ice come from. We've spent all week sinking into snow on the tops of all the hills and 5 mins into this hill we're kicking steps. Once this obstacle was overcome we encountered a section of powdery snow covering water ice. Where did this come from? Using the heather sticking out of the snow as grip we cautiously made our way up.
Looking back up the A9.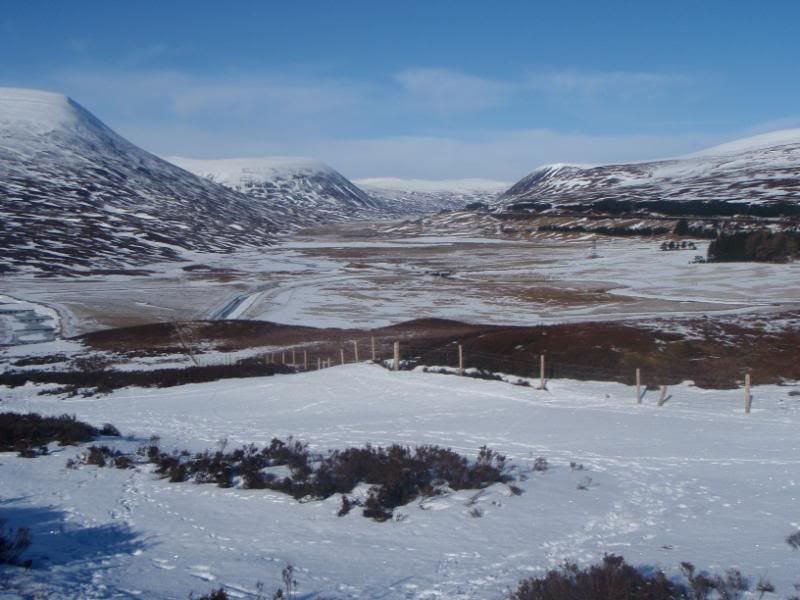 Once this second obstacle was overcome it was the simple task of following footsteps to the ridge then along to the false summit. Looking to the summit from the top en route.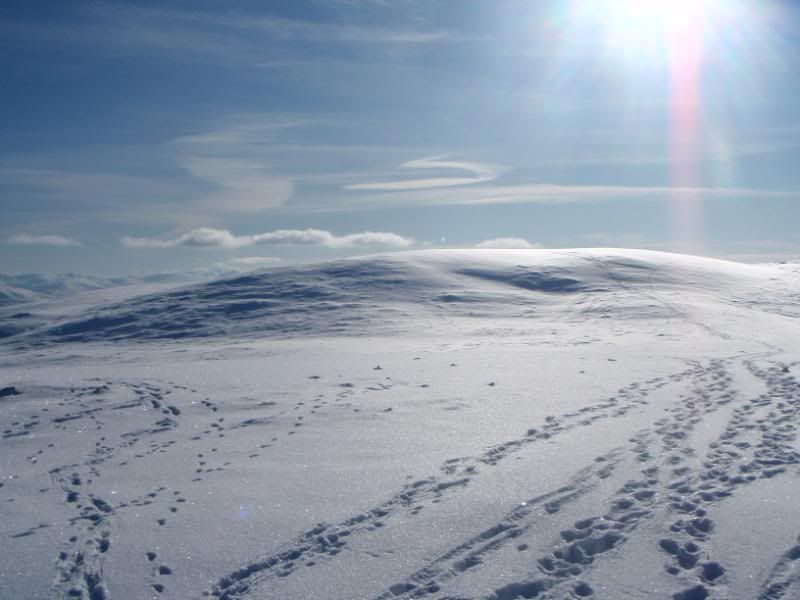 We were rewarded by fantastic views from the summit. Views we recognized from 2 days previously doing the Drumochter 4. Sgor Gaibhre and Carn Dearg we did on a mates compleater weekend last Sept.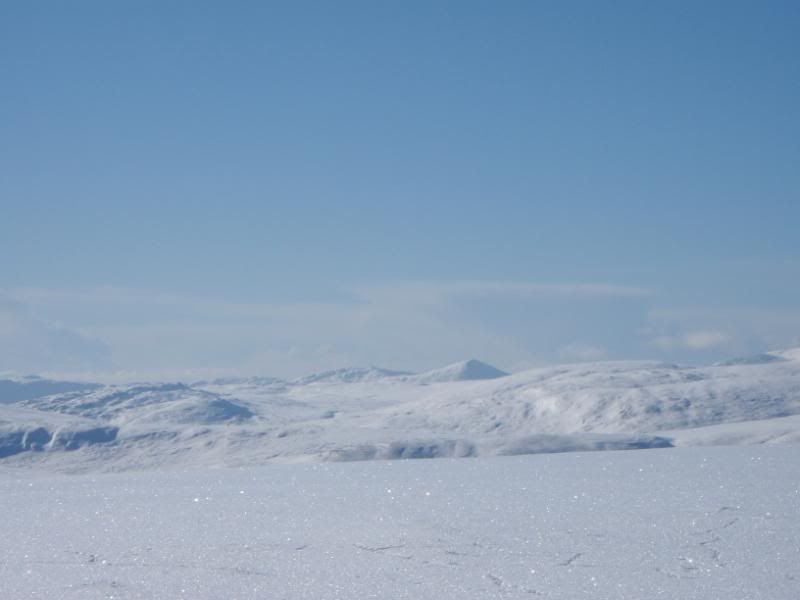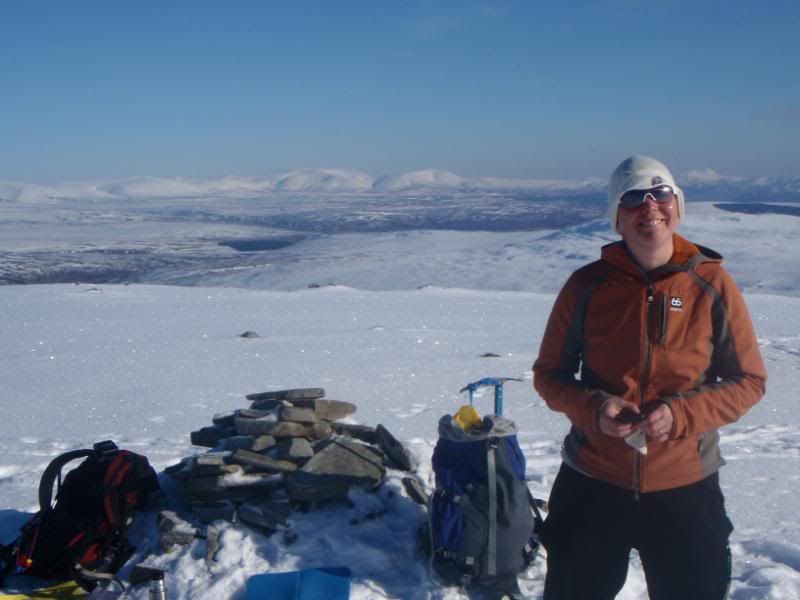 Schiehallion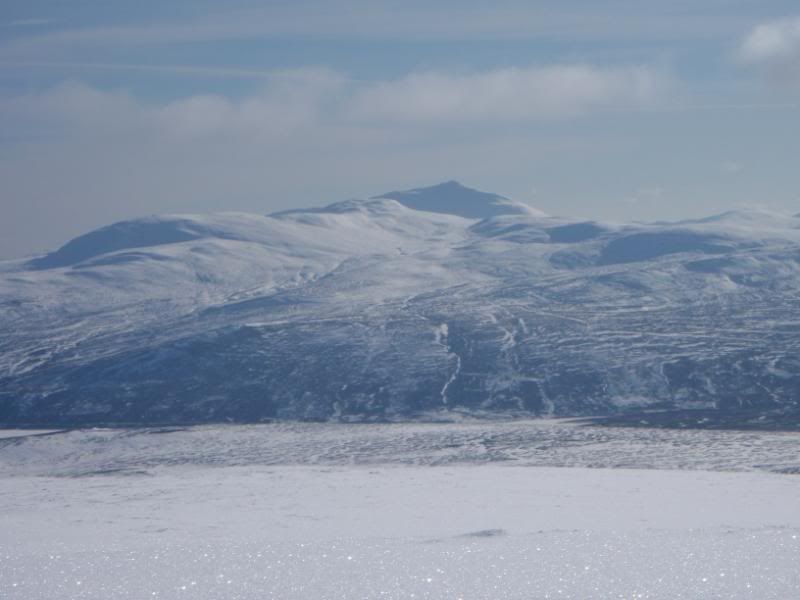 Ben a'Ghlo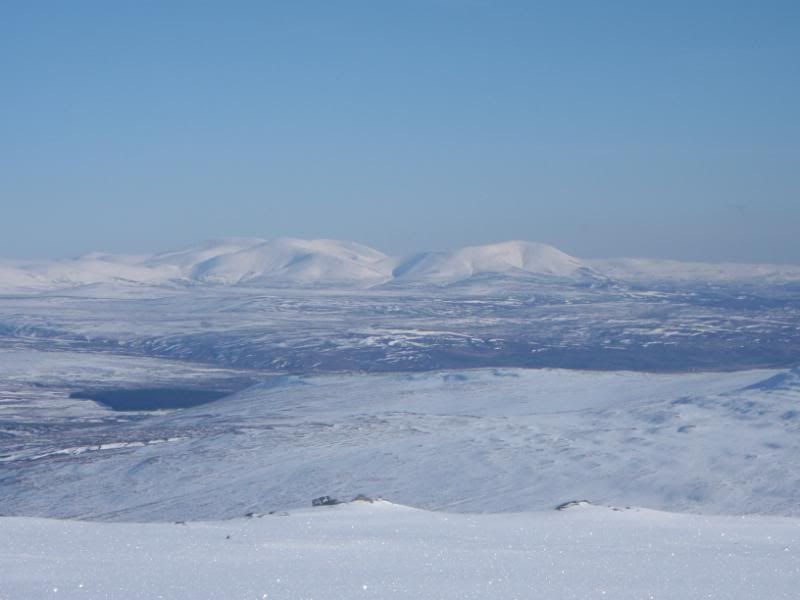 Then as always its time to pack up and take leave to walk back down the hill. What a fantastic week we'd had; 7 munros and 3 Corbetts. Meeting old and new friends and stunning weather that makes up for all those dreich and claggy days.