After a couple of evenings off, it was time to conclude my week alone with a final fling in the hills before having to return to Prestwick the following day to collect my wife, daughter and mother-in-law on their return from France.
Initially my mind had run wild with plans for a Friday night wild camp somewhere followed by a big huge day in the hills on the Saturday before limping back to Prestwick. Oddly enough, after a week of evening smash and grab raids on more local hills, the thought of a long drive north followed by a walk in and tent pitch in the dark left me rather cold, so the plans for the Beinn Dearg group near Ullapool were hastily put on hold.
Cue the Creag Meagaidh trio, which had been floating around the periphery of my radar for a number of years now.
Anyway, a fairly straightforward and uneventful foray - the forecast was for severe gales and rain to move in late Saturday and into Sunday. All started promisingly, but on the approach to the second Munro, it looked like it would become a race against time as the storms threatened to move in earlier than expected. However, despite the third Munro being rather clag bound, things cleared up again on the descent down through the Window into Coire Ardair for the long walk back to the car.
I met a lovely elderly couple from Thurso on the walk out and in the course of spending 5 minutes or so chatting to them I told them that I knew a bloke from Thurso called Charlie and asked if they knew him too.........
.......... only kidding Charlie! Calm down!!!!!!!
Binnein Shuas from the entrance to the car park
Aberarder
Cloud swirling around in Coire Ardair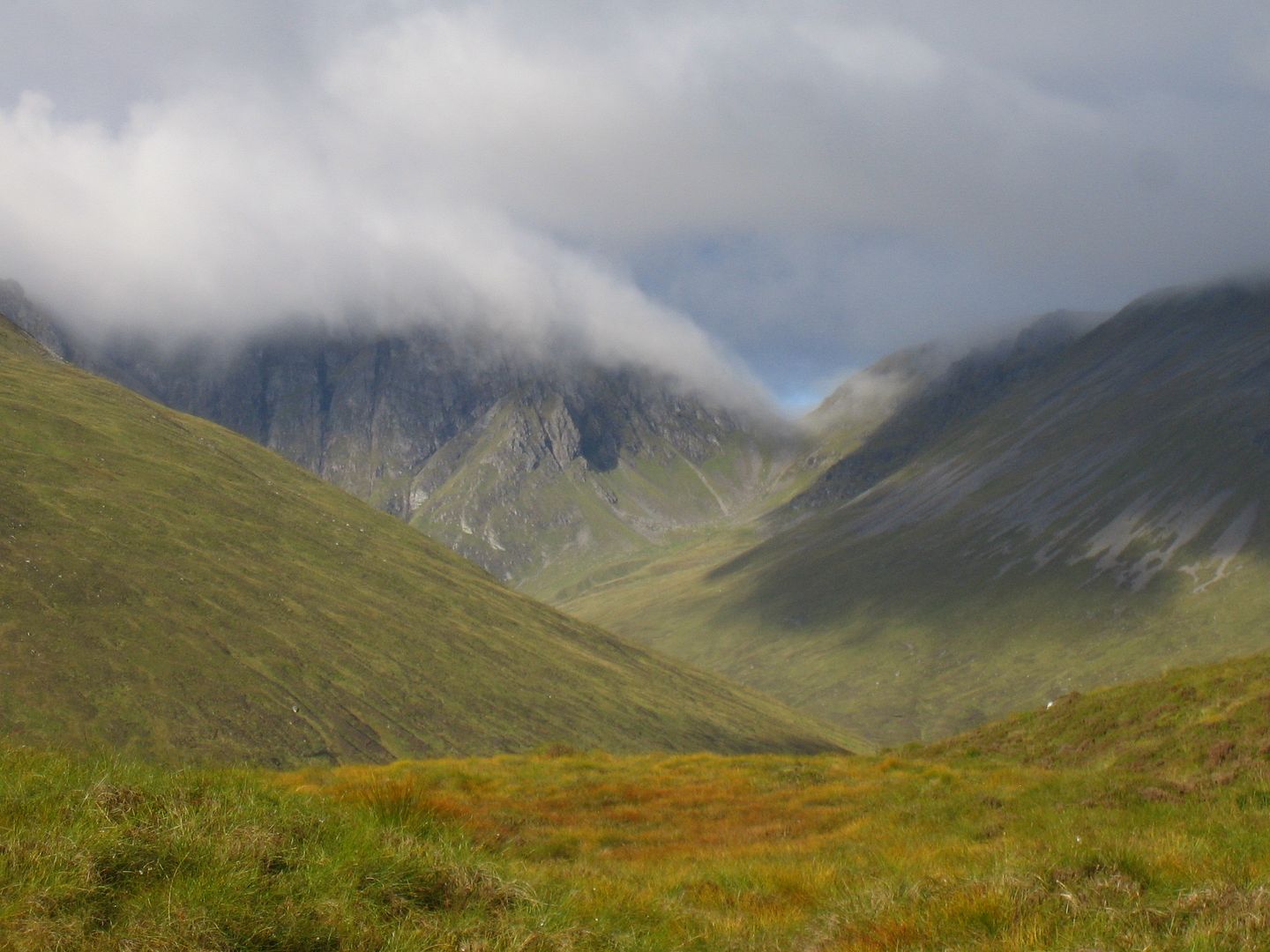 Zoomed on the headwall cliffs, the Window and the flanks of SPCA
East from near Na Cnapanan
Creag Pitridh and the Loch Laggan Grahams from just above Na Cnapanan
A clear view up the coire to the Window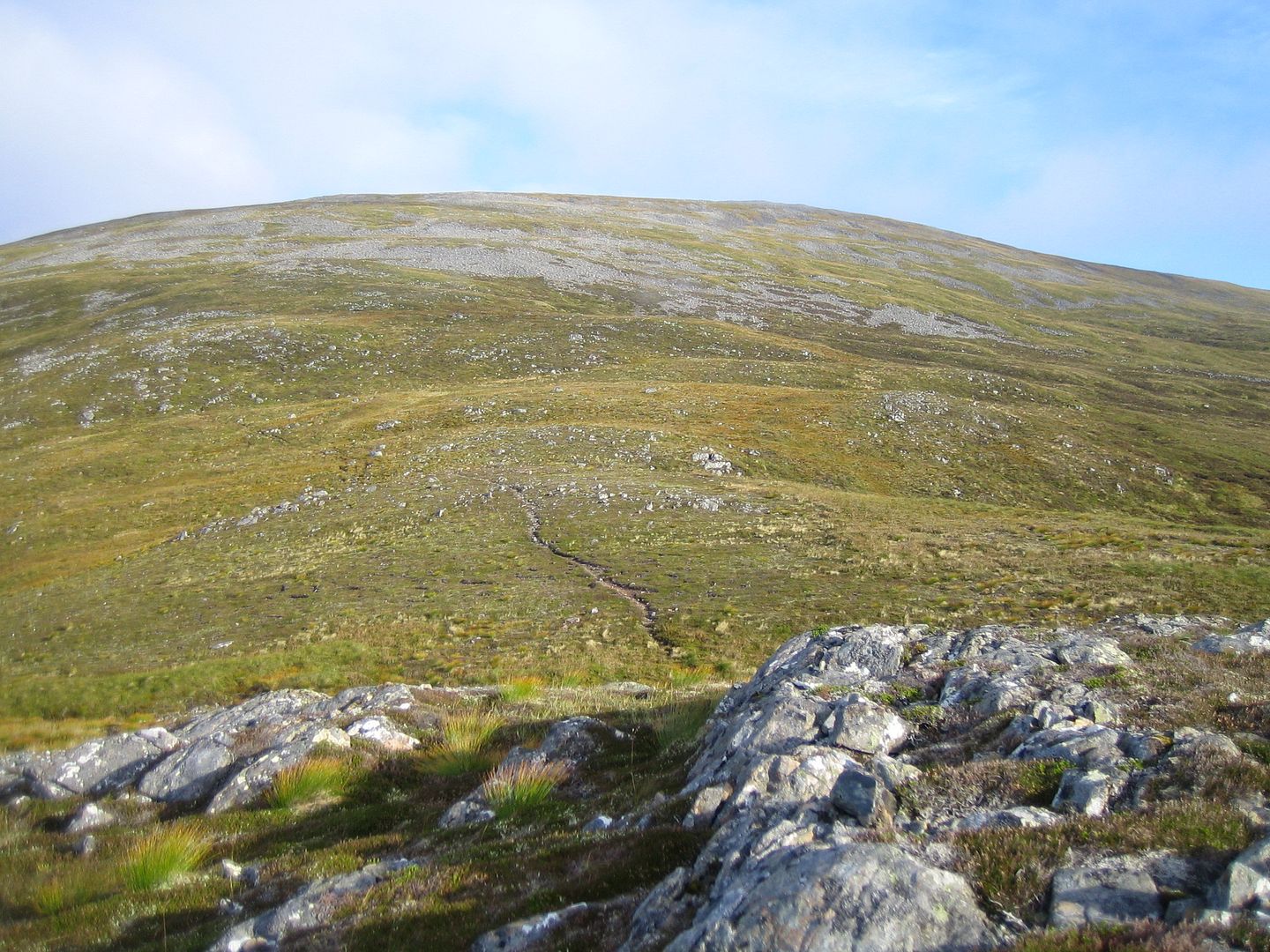 Carn Liath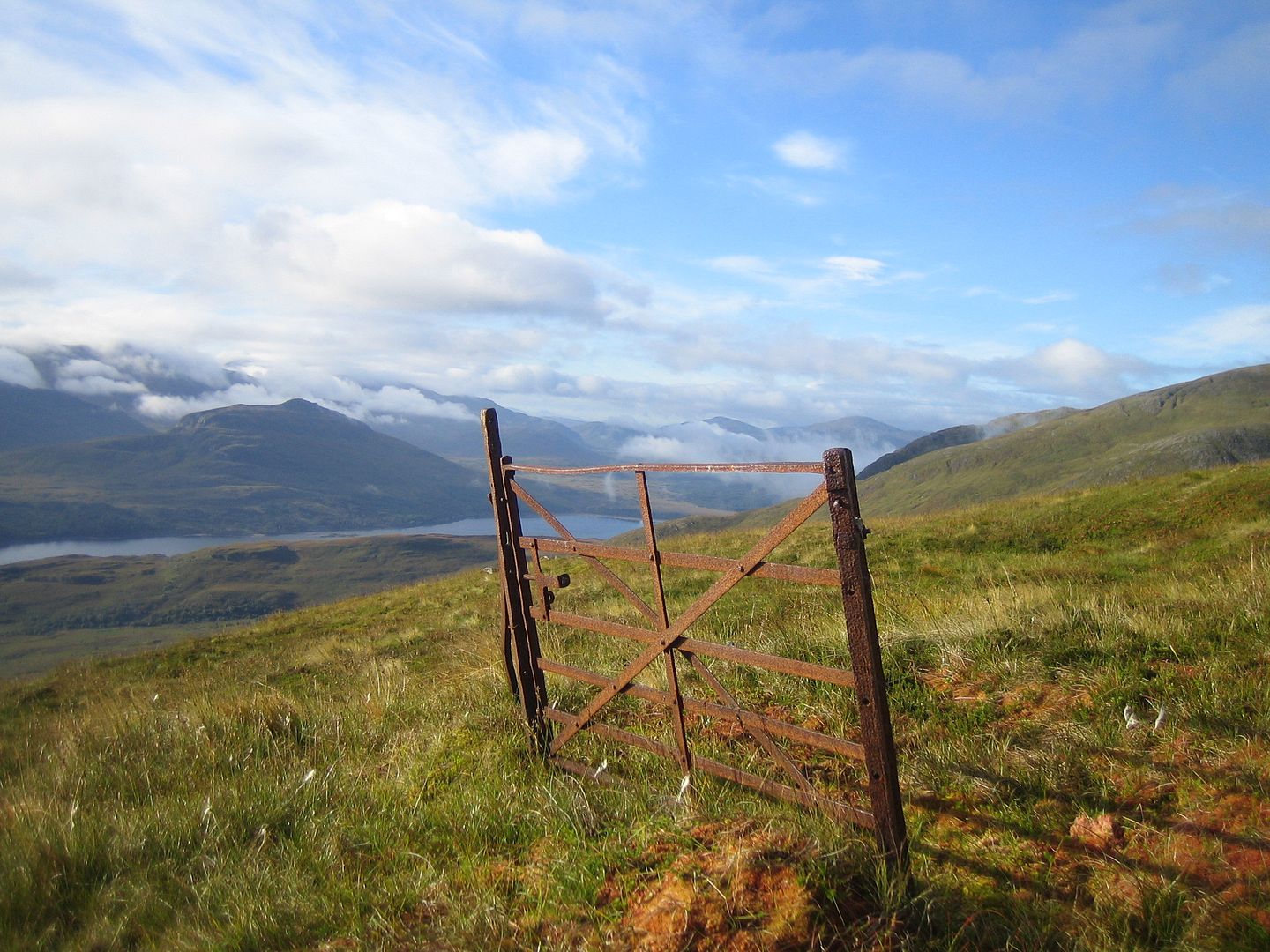 Binnein Shuas, Loch Laggan and the gate to nowhere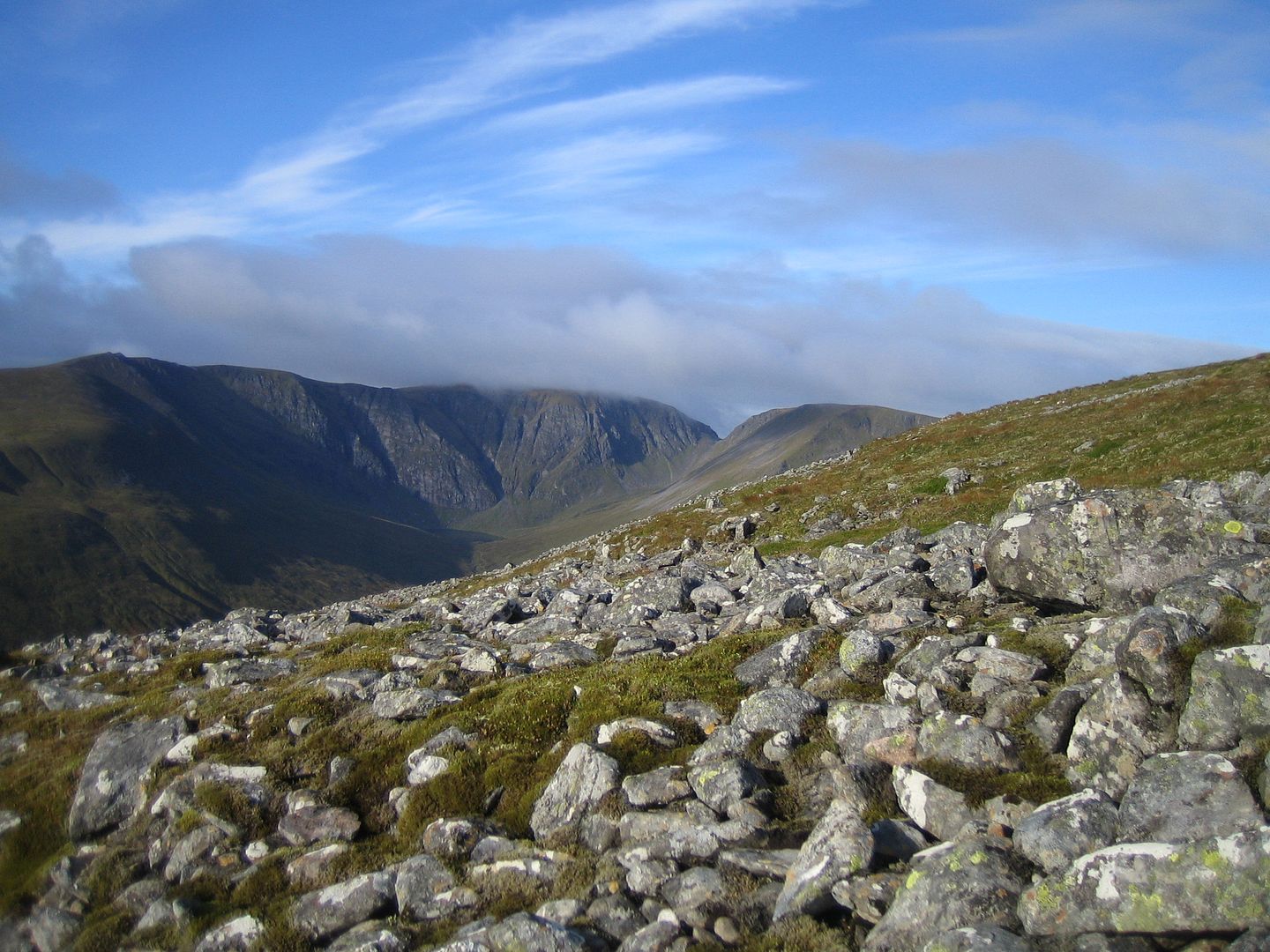 The full extent of Coire Ardair now opening up
Arriving at the summit of Carn Liath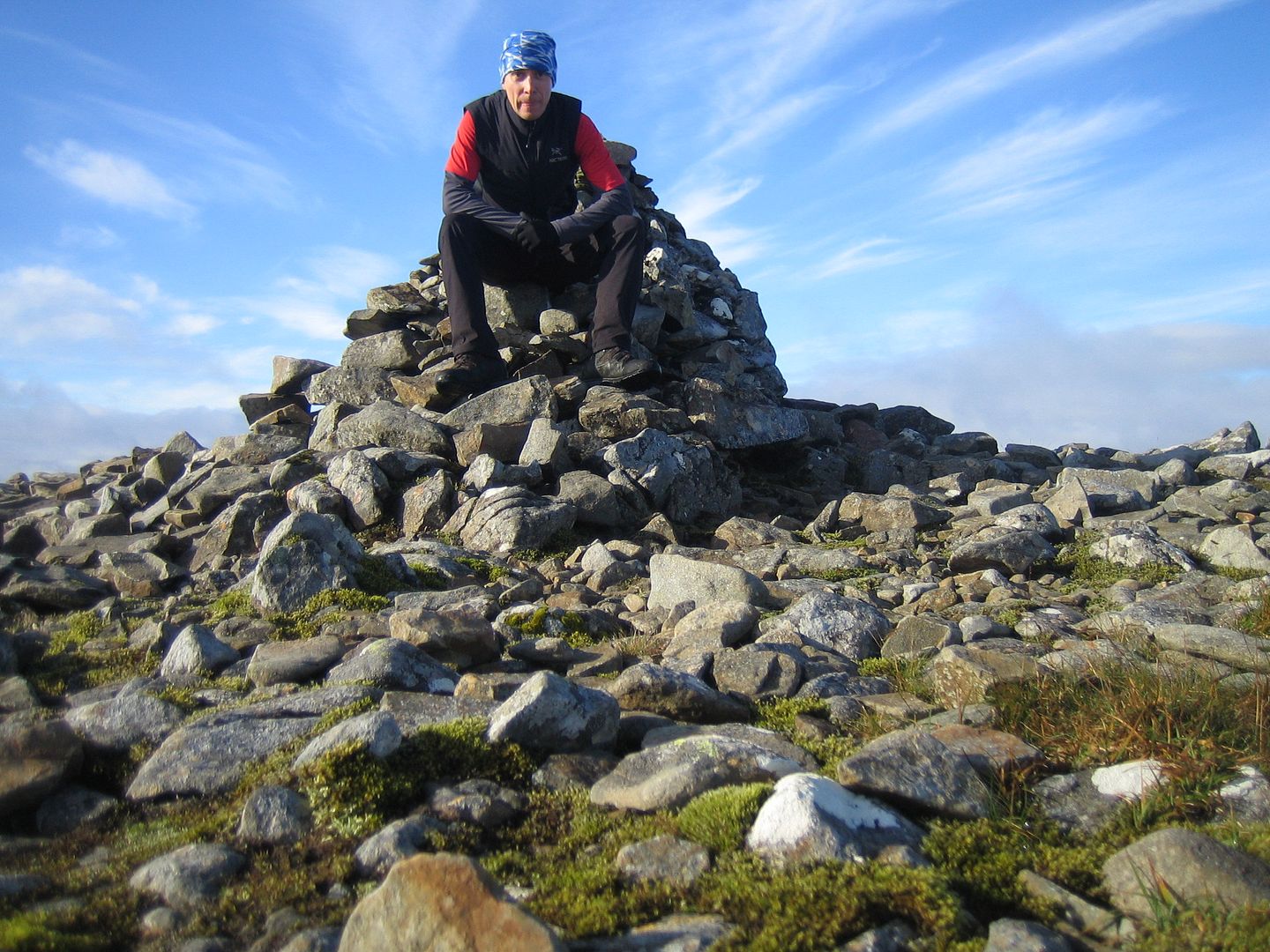 Summit portrait #1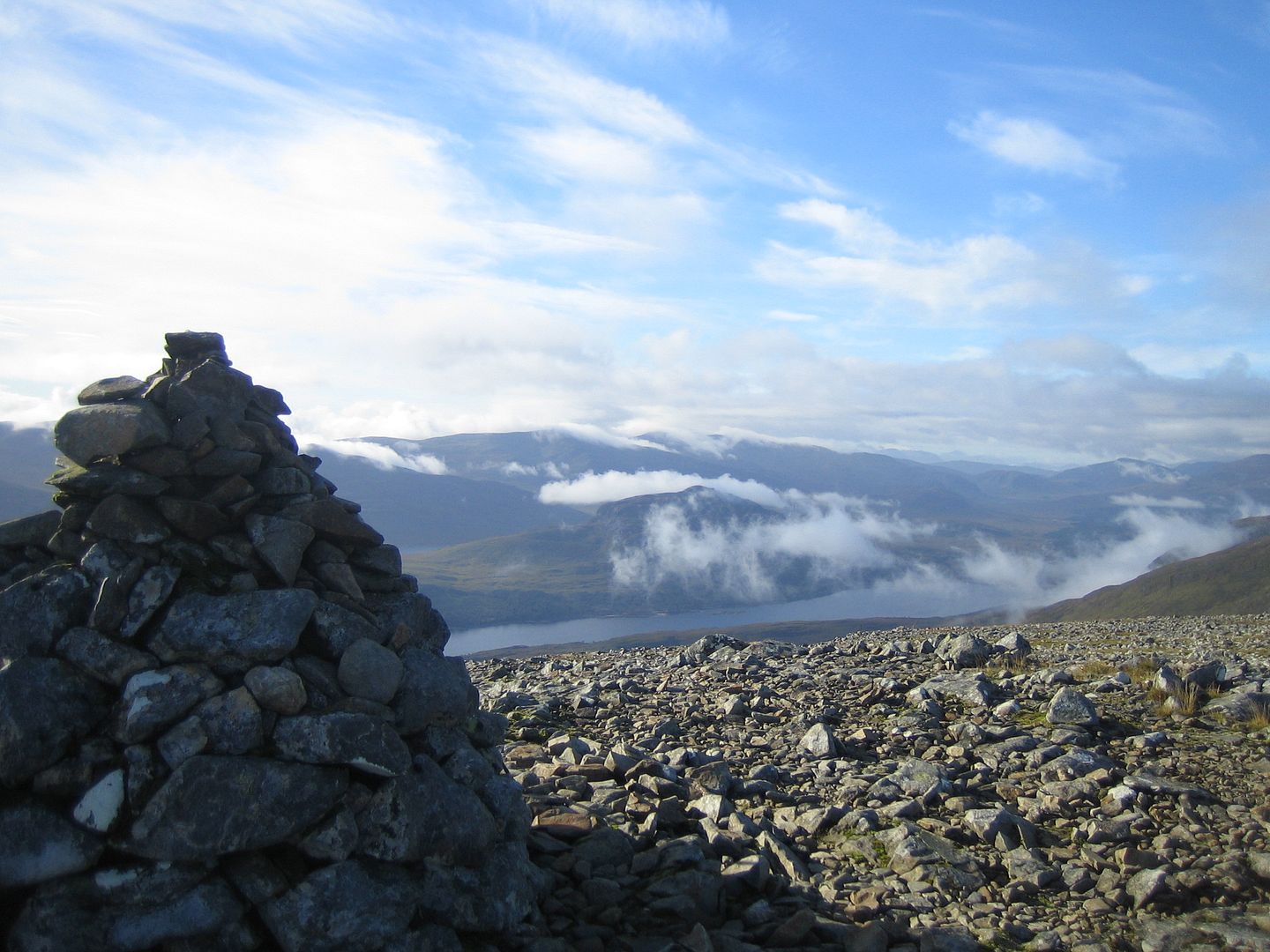 Loch Laggan from the summit
Leaving Carn Liath and the route ahead
Fi
rst glimpse of Lochan a' Choire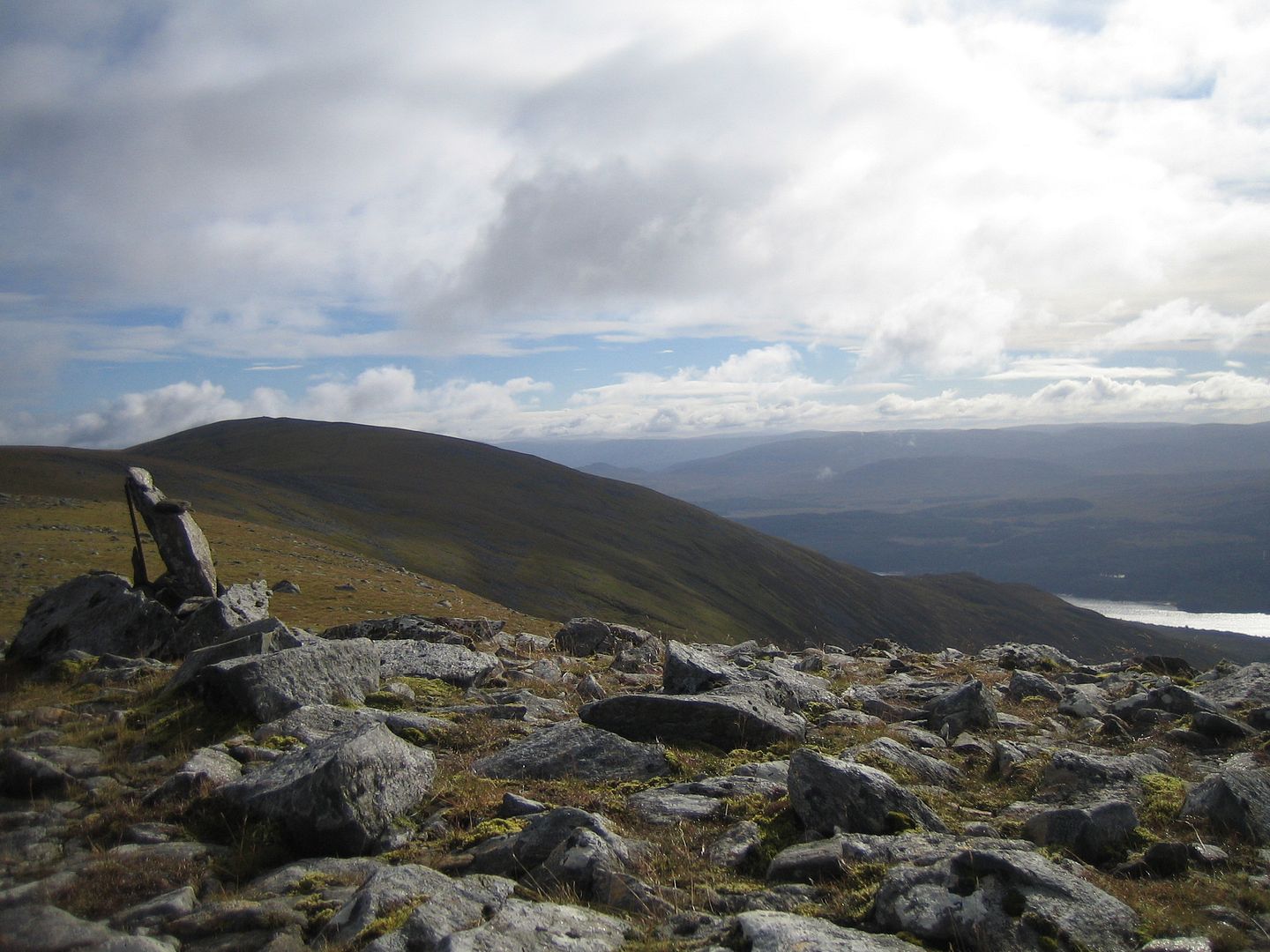 Back to Carn Liath
Across Coire a' Chriochairean
Back once again to Carn Liath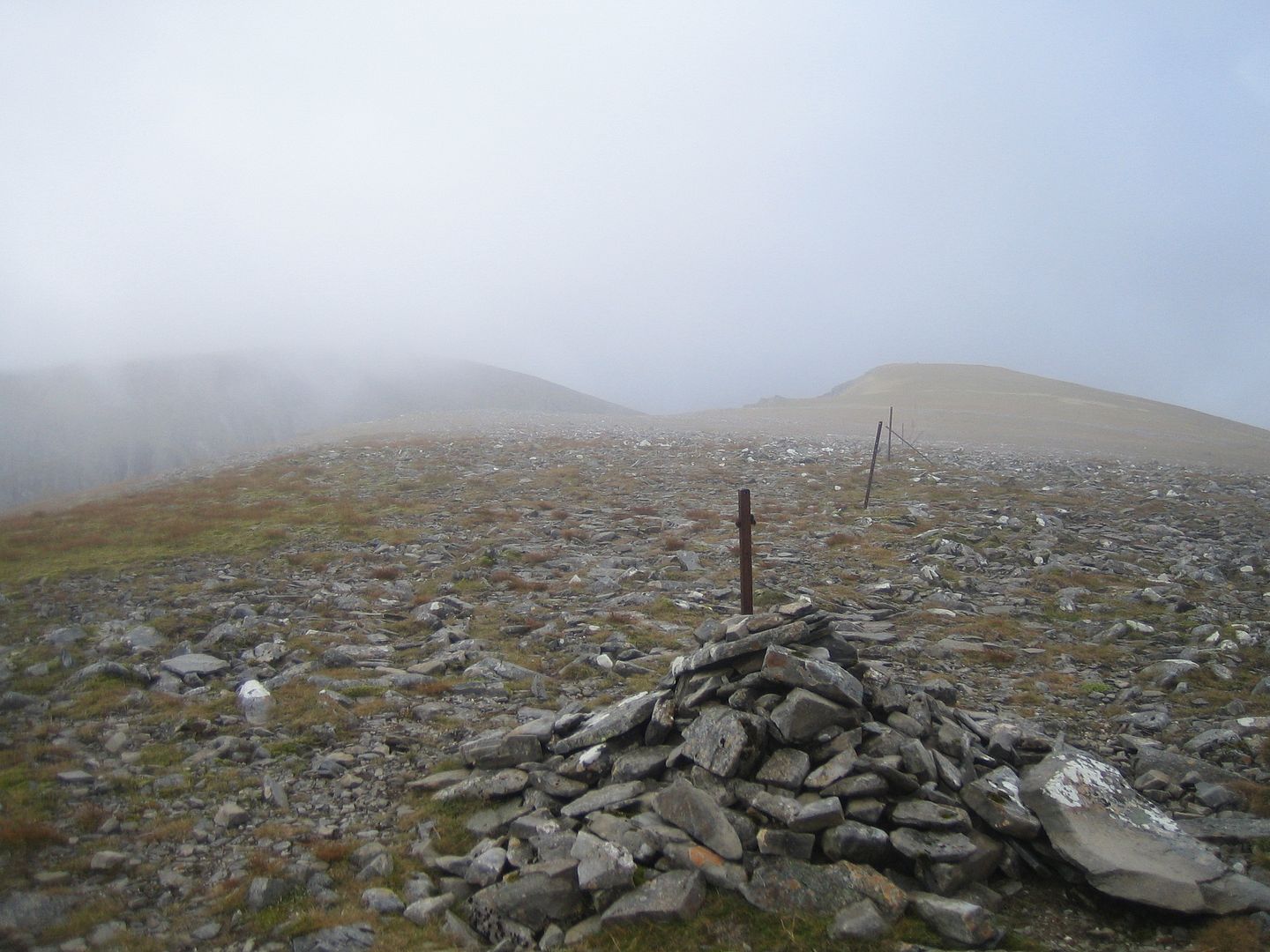 Closing in on SPCA in more ways than one!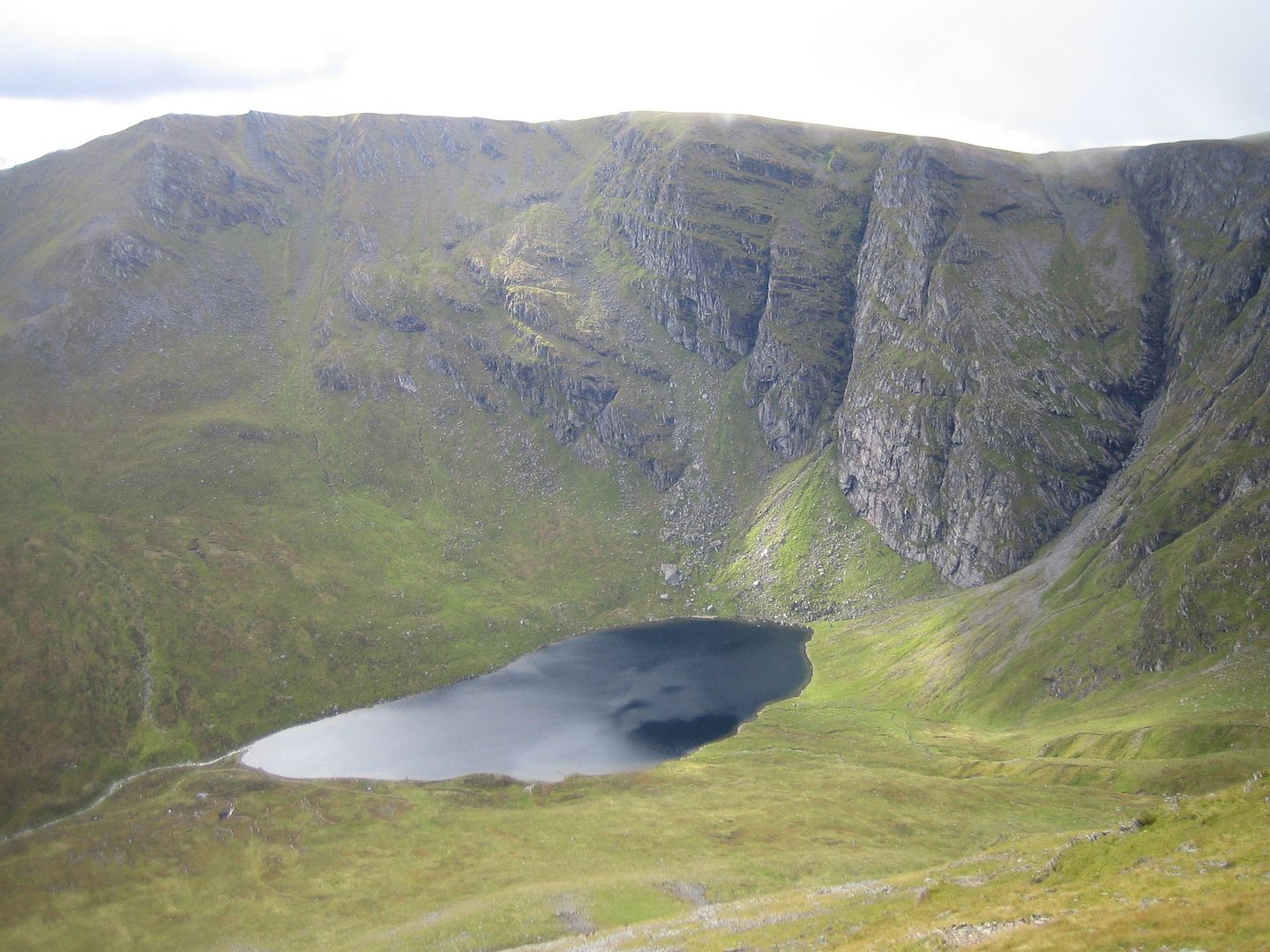 Birds eye view of Lochan a' Choire
Nearly at number 2
Summit portrait #2
The Window from above
Lochain Uaine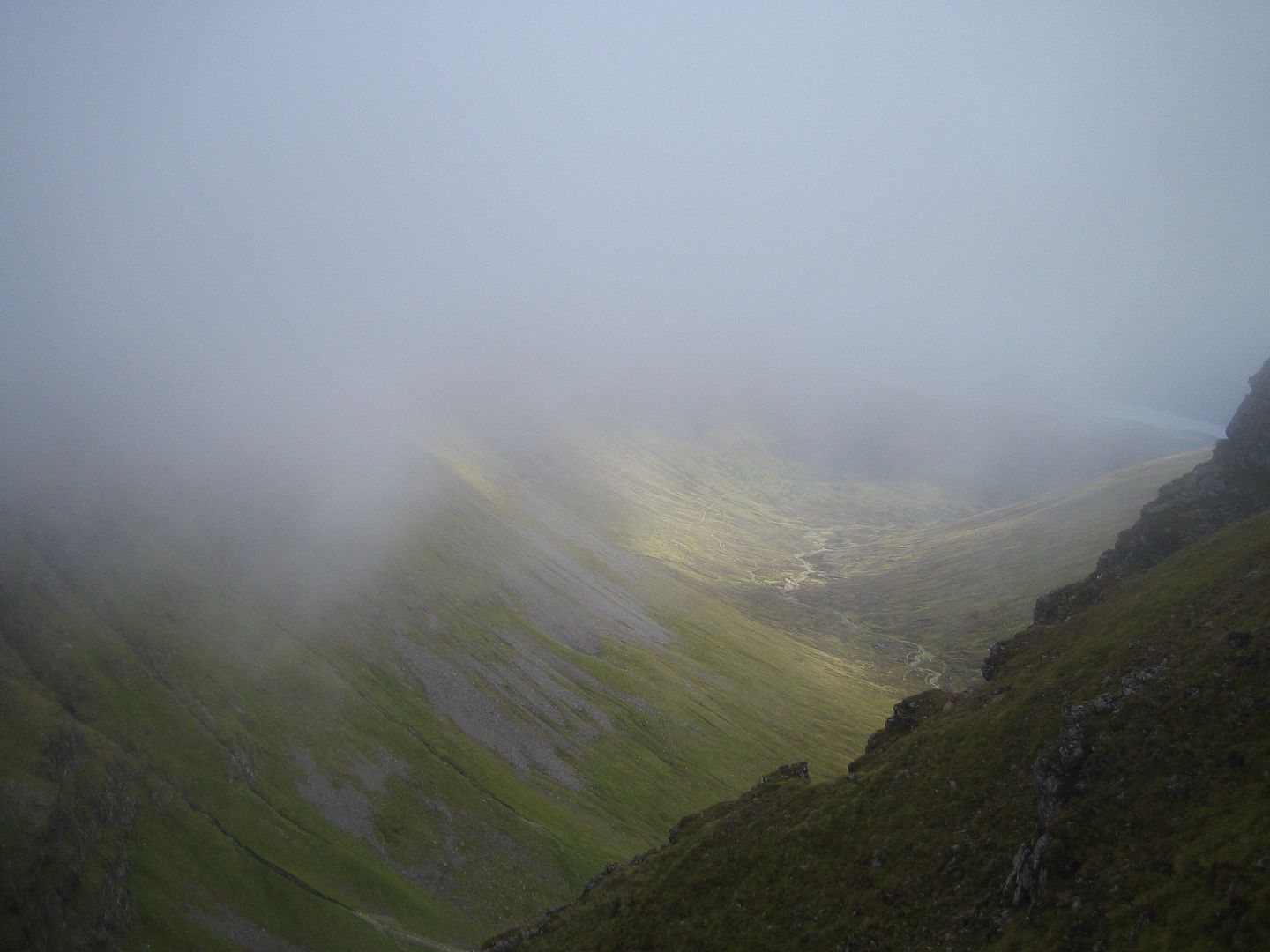 Down Coire Ardair from the edge of the cliffs
SPCA
Mad Meg's Cairn
Figures at the summit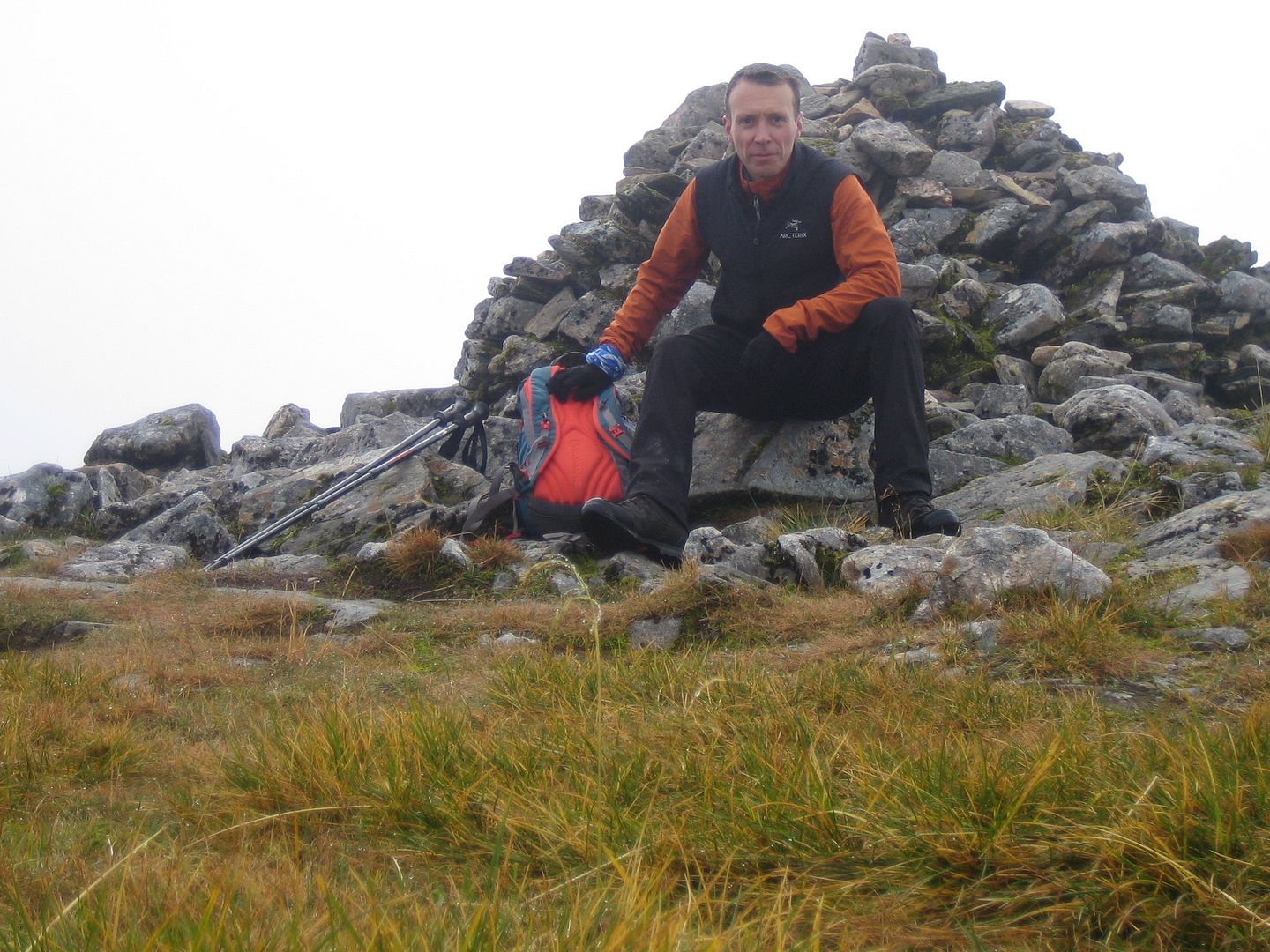 Summit portrait #3
Lochan Uaine and Carn Dearg from near Mad Meg's Cairn
Almost back at the Window - Mad Meg's Cairn visible up on the skyline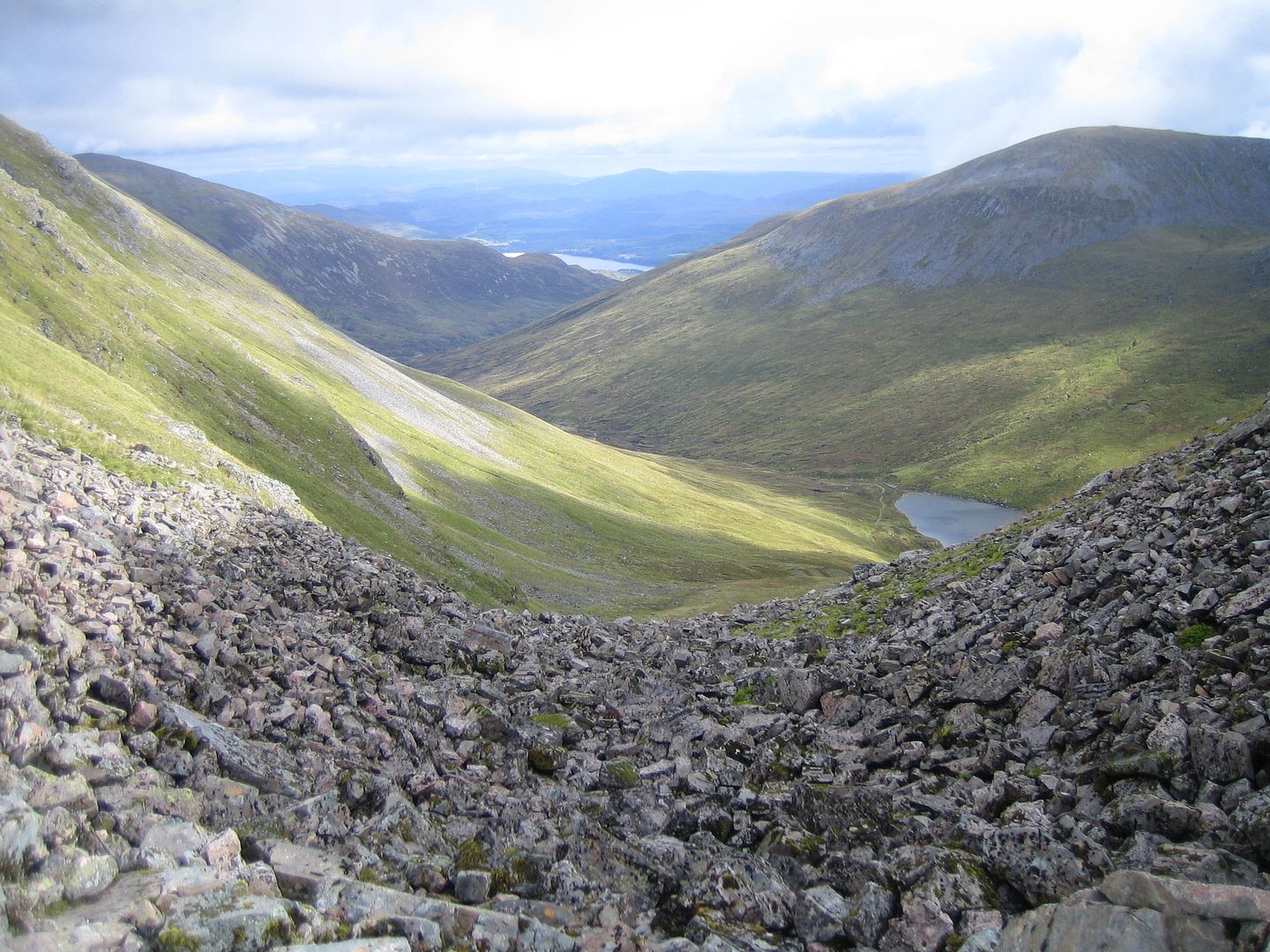 Descending through the Window
Back up from just above the lochan
Lochan and cliffs - what a place!
A last look back
Lower Coire Ardair - looking across Loch Laggan to Binnein Shios
Meall nan Eagan and The Fara across Loch Laggan (Ardverickie Lodge just visible on the far shore)