I have a weeks holiday prior to the school break so I have popped up to Glen Shiel for a few days to see if I can knock off a few of the hills that are on my "to-do when I get a chance but have no idea when that will be" list. The weather was promising so all was looking rather good.
I had asked a question of the forum the other week about a route for doing the Brother Ridge with one car. Magicdin offered advice on the route he did that had simlarities to the one I proposed so I decided to go for it.
I set off from the Car Park at the first forrestry plantation after the Cluanie Inn. There was already a couple of cars there (little was I to know that one of these cars was going to be my savour).
Car Park
View from Car Park up Coire na Cadha
View of path from road.
Its quite an easy stroll up the path between the ridges but it soon peters out and you just have to turn right and go for it to get up onto the ridge proper.
Once a little bit of height was gained I started to get some lovely views of the South Ridge.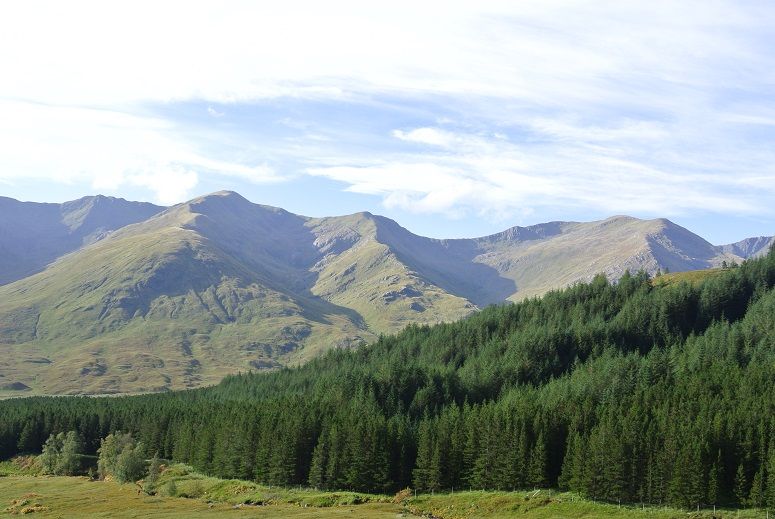 It was really tough going, the wind was from the south east so the climb up this flank was sheltered but had full sun. However after about 90 minutes the views of the Cluanie Inn and the loch came into view.
Up onto the ridge with a view across to Sgurr an Fharail and Aonach Meadhoin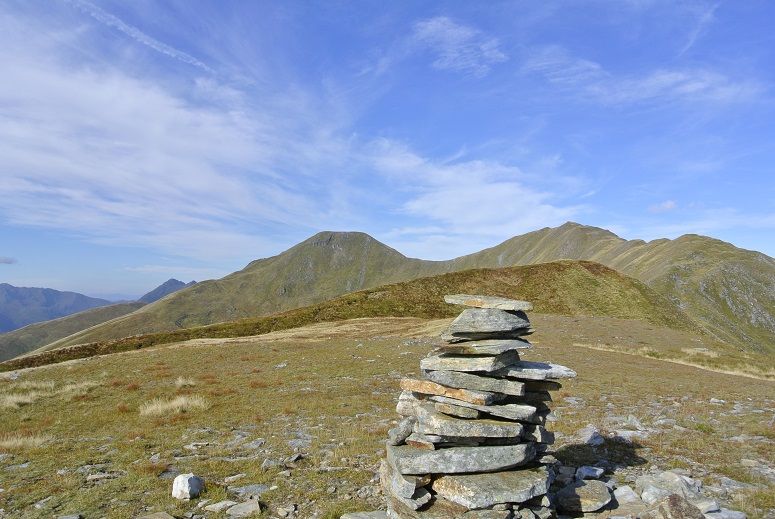 Now the ridge walk really starts. It was rather breezy today so some care was needed. However nothing particularly dangerous, just had to make sure I kn ew where that path was going to ensure I was fully prepared.
Up onto Sgurr an Fhuarail with the view across to Aonach Meadhoin. The climb up to AM was particularly blustery but once on top is was really rather calm.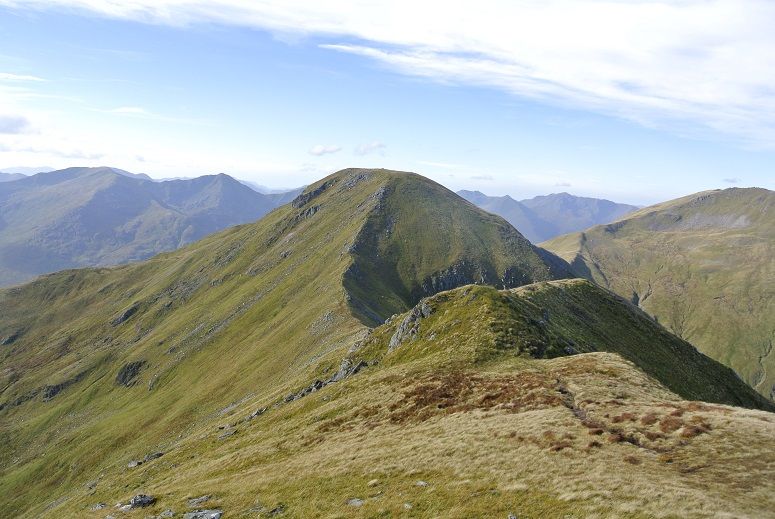 It was an easy descent, shaltered by AM behind, so i made some good progress along to SABD. I hadn't seen anyone all day but at the top I noticed a couple of walking sticks at the start fo the dry stane dyke and then heard some voices. It turned out to be a group of four walkers from the south of England who had taken shelter behind the dyke for lunch. We made polite conversation as I passed to the big cairn and when I returned they were off and on their way. I decided to take their place for lunch and I watched them as they travelled around the plateau and finally disappeared.
View back to SAGB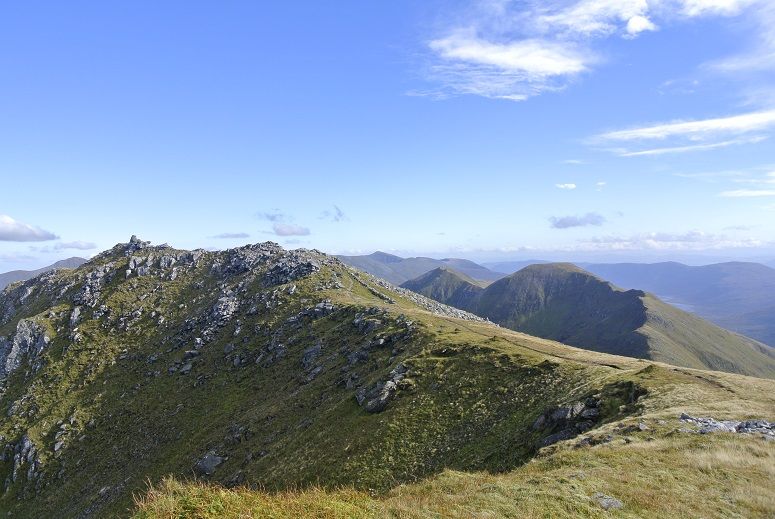 The views of the sisters really opens up at this stage. Dropping off of SAGB towards Saileag has couple of scrambly bits but nothing too rough. There is a bit that is a little bit scary because you don't really know whats coming.
On the climb to Saileag I caught the group again and had a quick chat about the route. It turned out that the car in the car park beside mine wwas theirs but they had two cars. I had mentioned that I was planning to head back towards SAGB and then onto Meall a Charra but when they offered me a lift I needed no second offer
They also took my summit photo for me with the sisters in the background.
Another Sisters photo
I have to give a big thank you to the group who offered me the lift - it really did make my day.