The route:
The weather looks a bit greyish, but the walk-in is straight forward.
River Dee with Beinn Bhrotain in the horizon.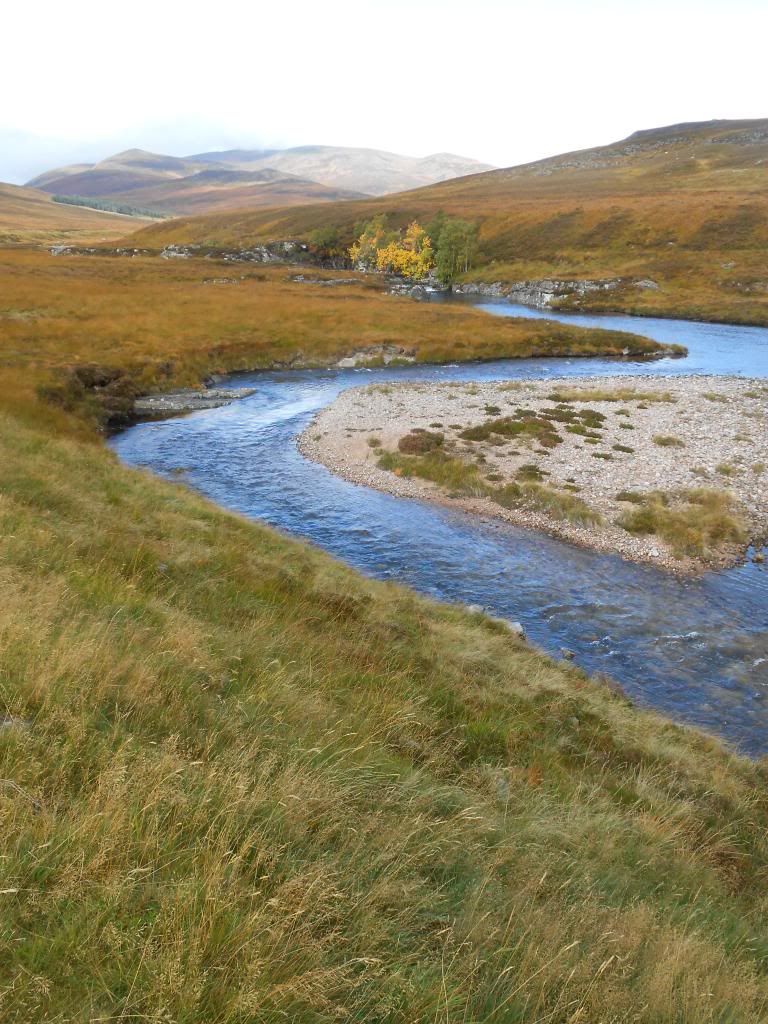 Rainbow over Carn Flaclach.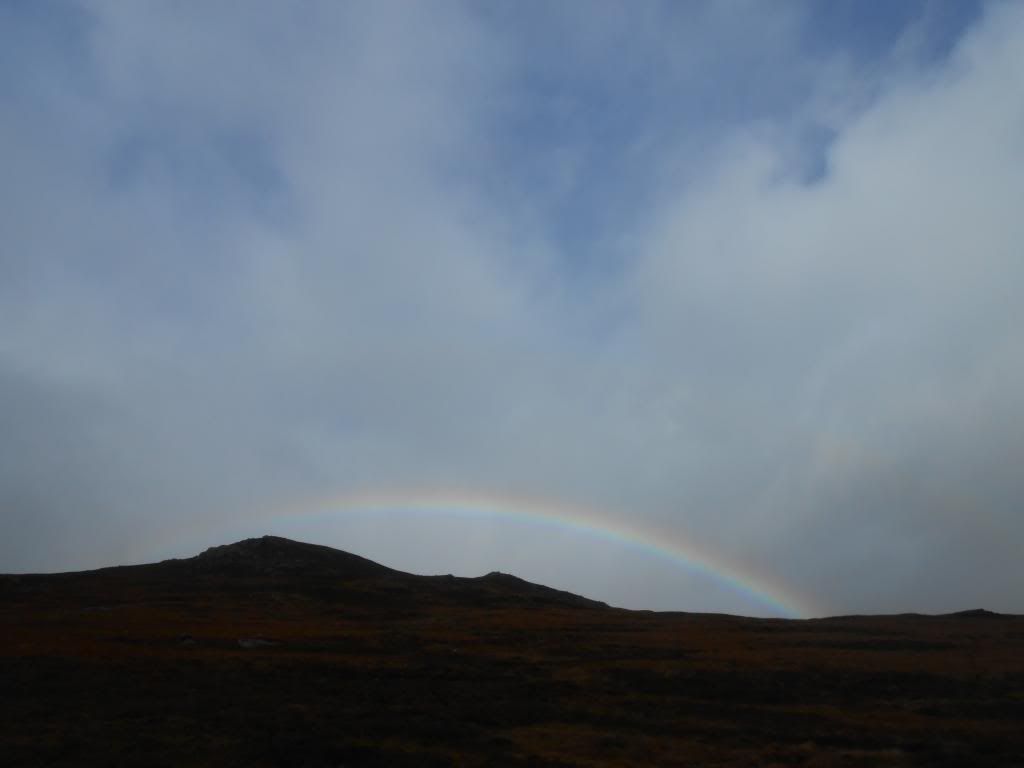 The trig. point at the summit of Beinn Bhrotain.
And Monadh Mor. Well, not very good visibility.
These are some lochans N of Monadh Mor. Nice for confirming that you are on the right way in the clag.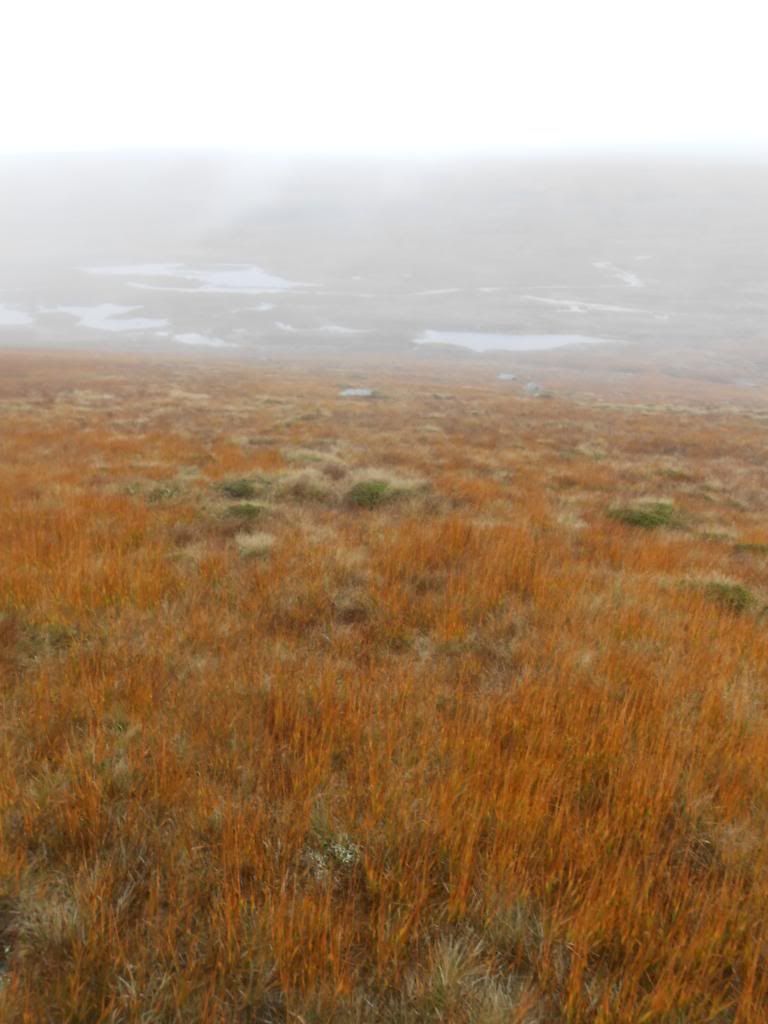 More cairns in clag...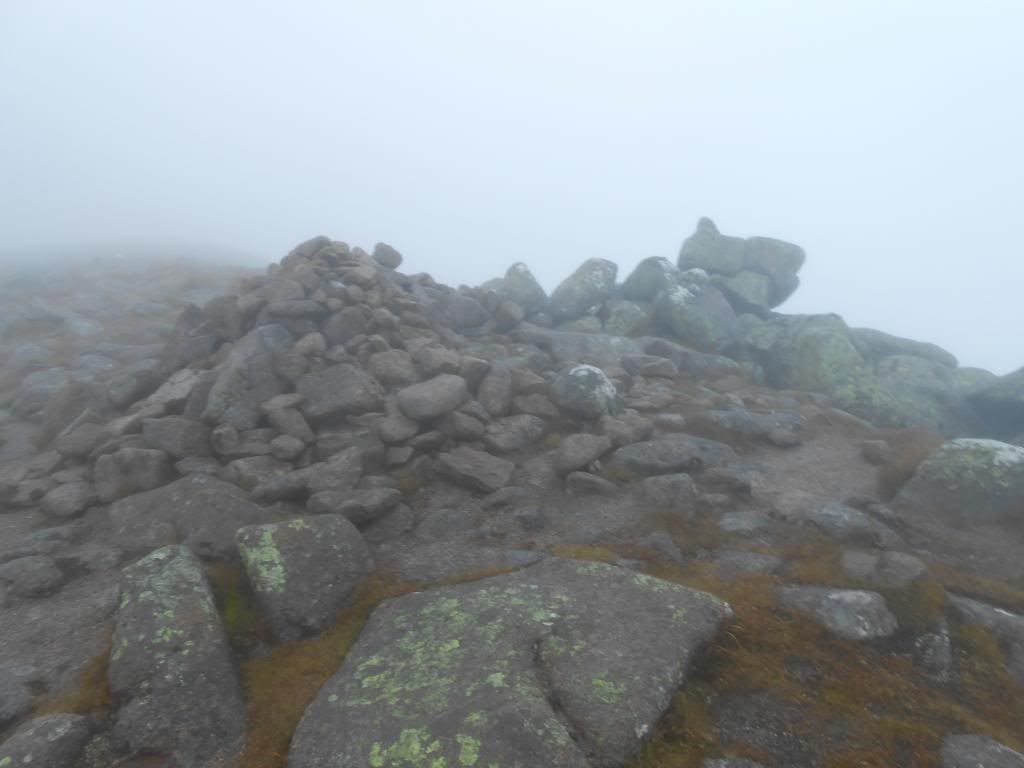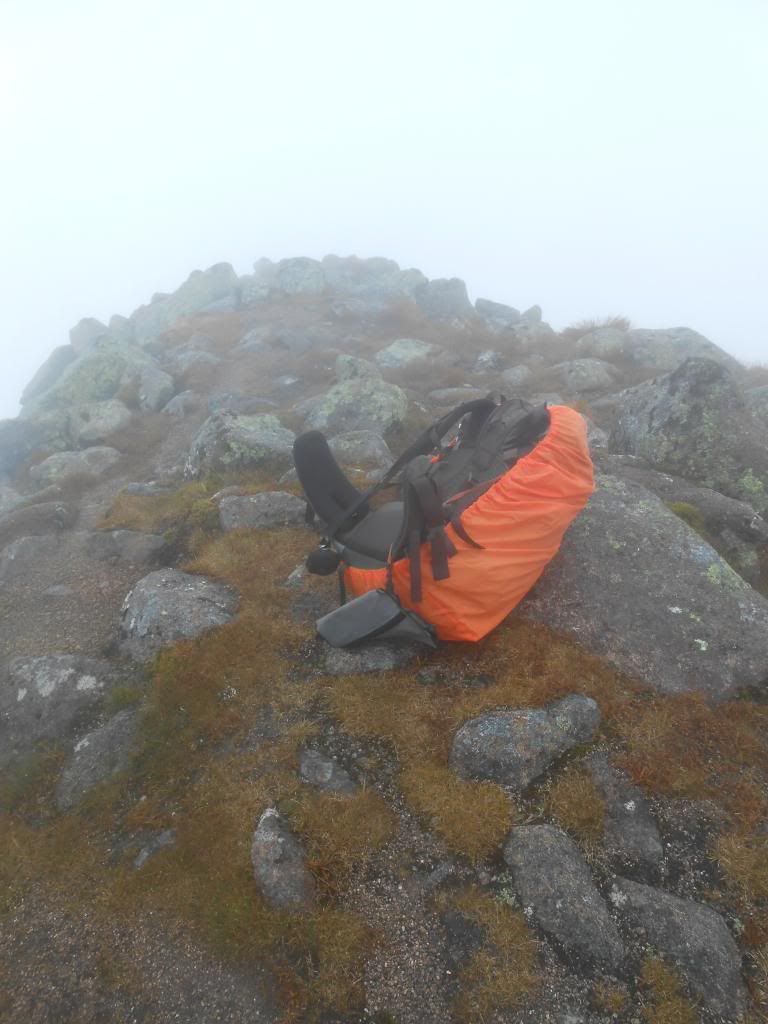 On the way up to Cairn Toul.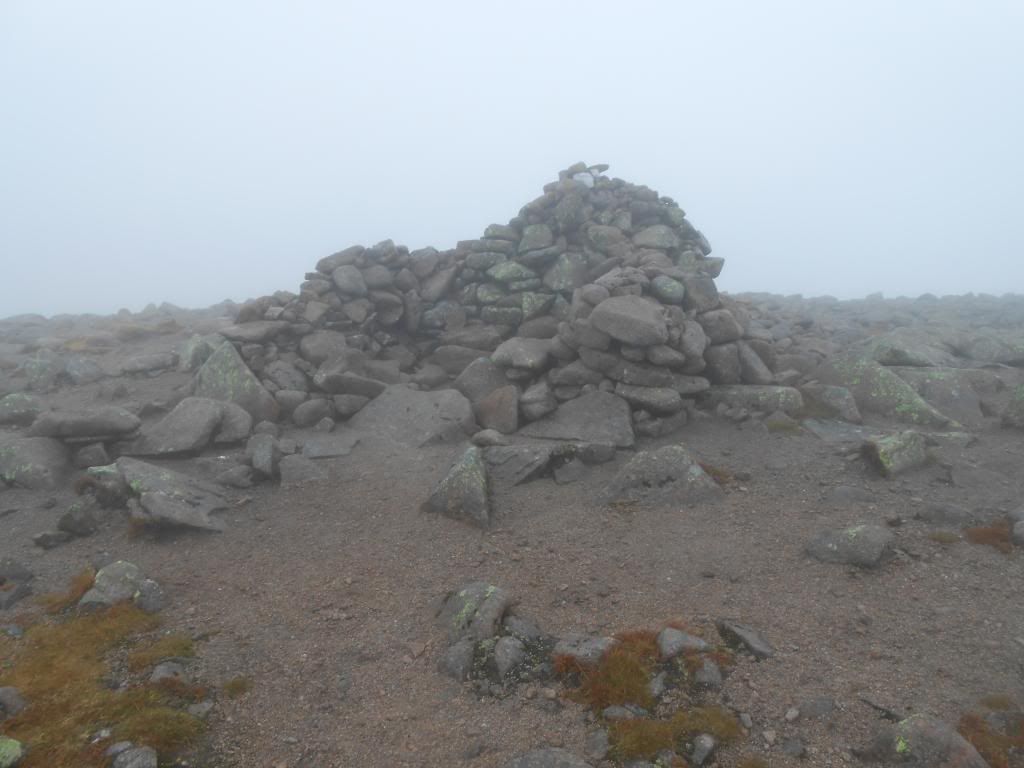 When I came to Corrour Bothy at dusk, two guys from Edinburgh had allready made fire. Nice to find a warm room after a day with persisting wind and rain. A few minutes later a couple from Johnston arrived, so we were five in the bothy that night.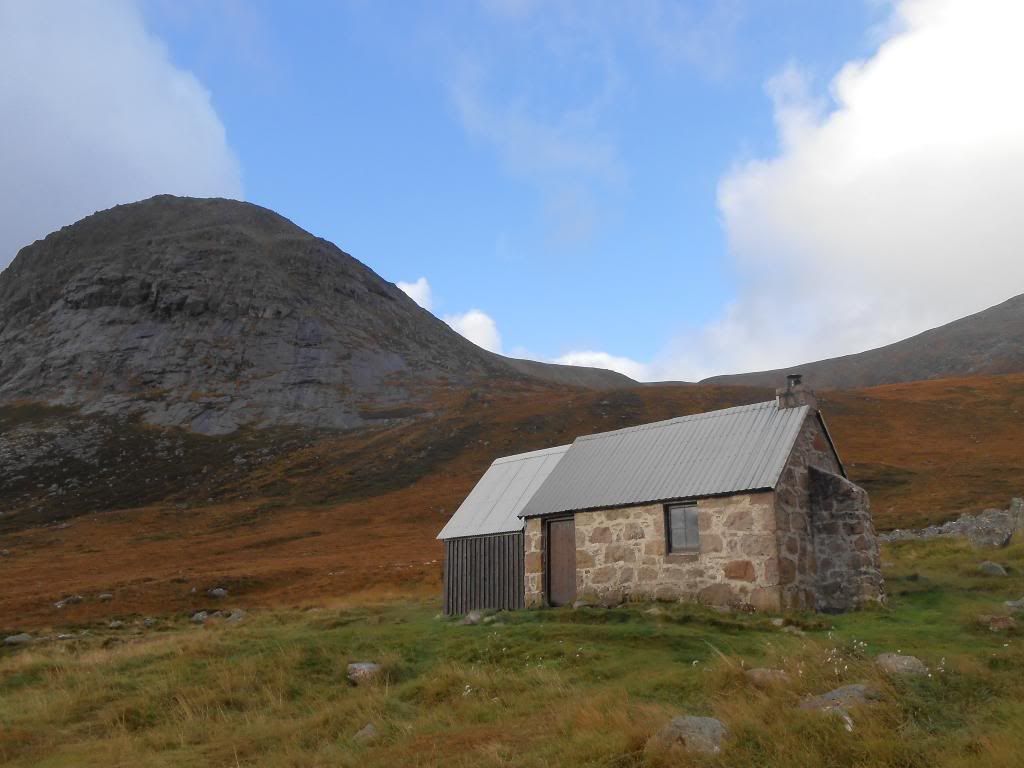 The next day was the first day of the winter. I decided to walk over Carn a'Mhaim.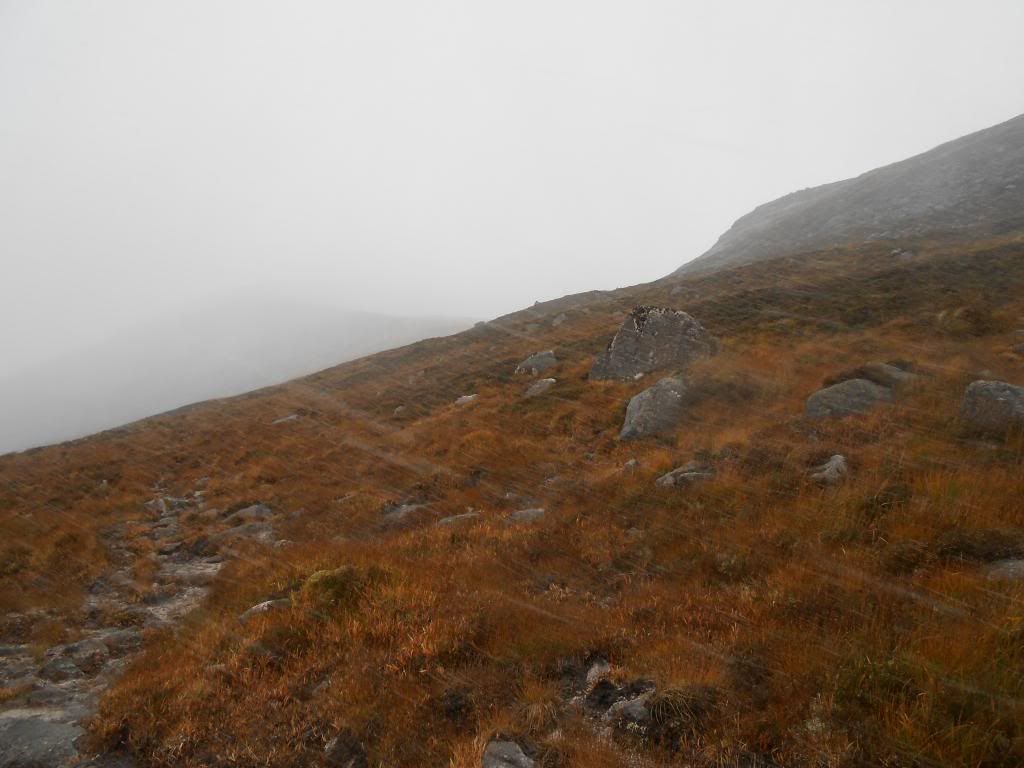 Snowflakes in the air and Cairn Toul with a white cap.
I will prefer to come back to bag this mountain with the ineffable name when it's daylight.
Carn a'Mhaim summit was so blustery that it wasn't easy to stand upright.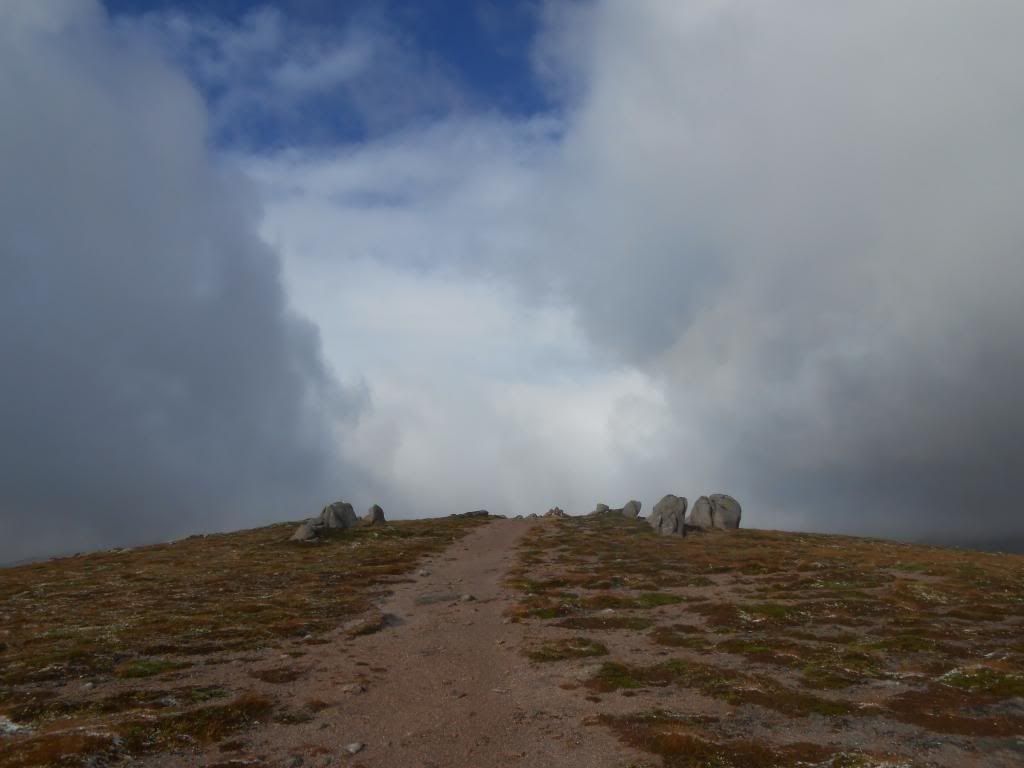 I was there when the winter started.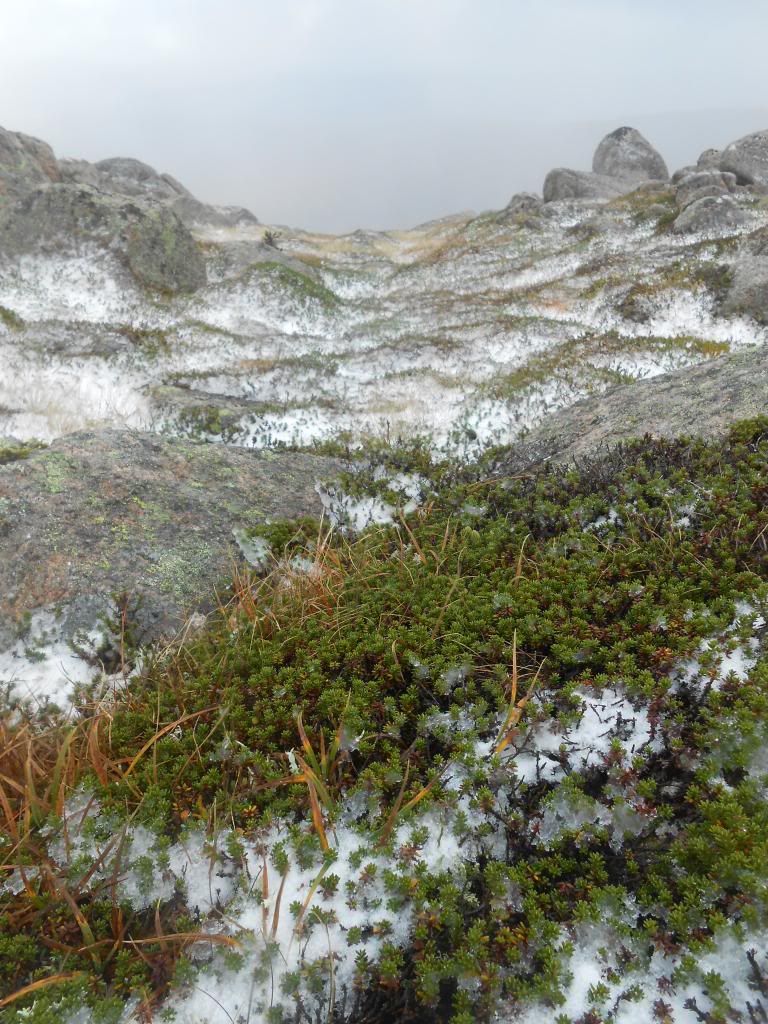 Now I could see Beinn Bhrotain as well.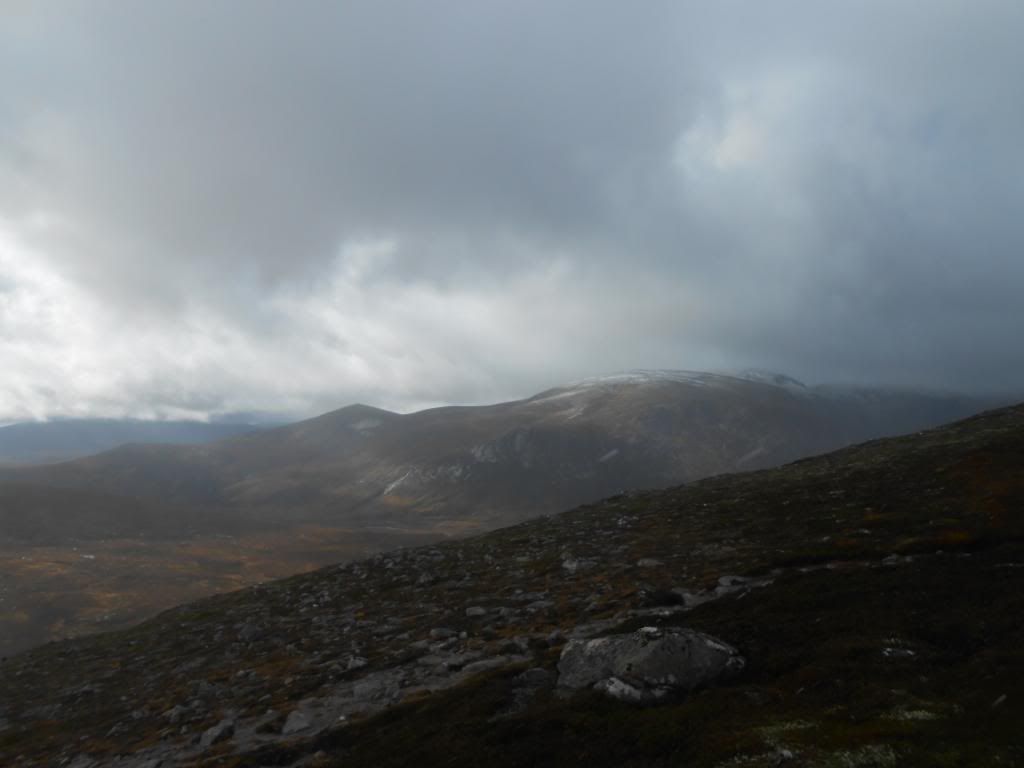 Bearberries.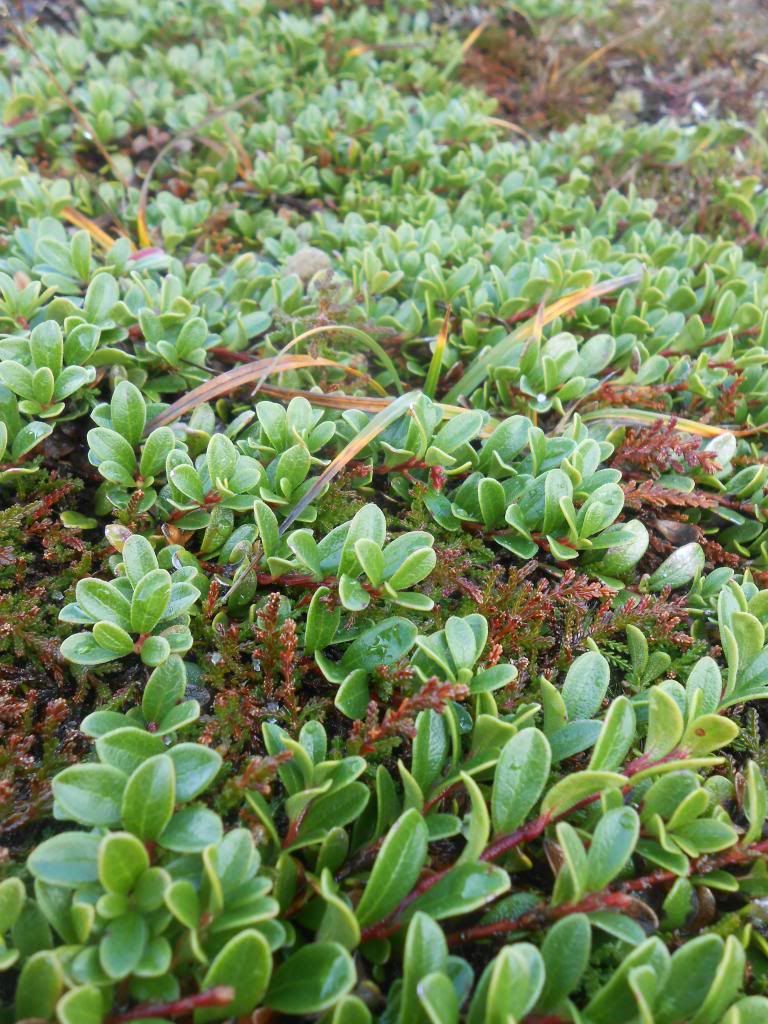 Glen Lui.
Coinsidentally I met the couple from the bothy again. They had been to climb the Munro I missed, and had a cuppa in the bothy. Here some stepstones over the river.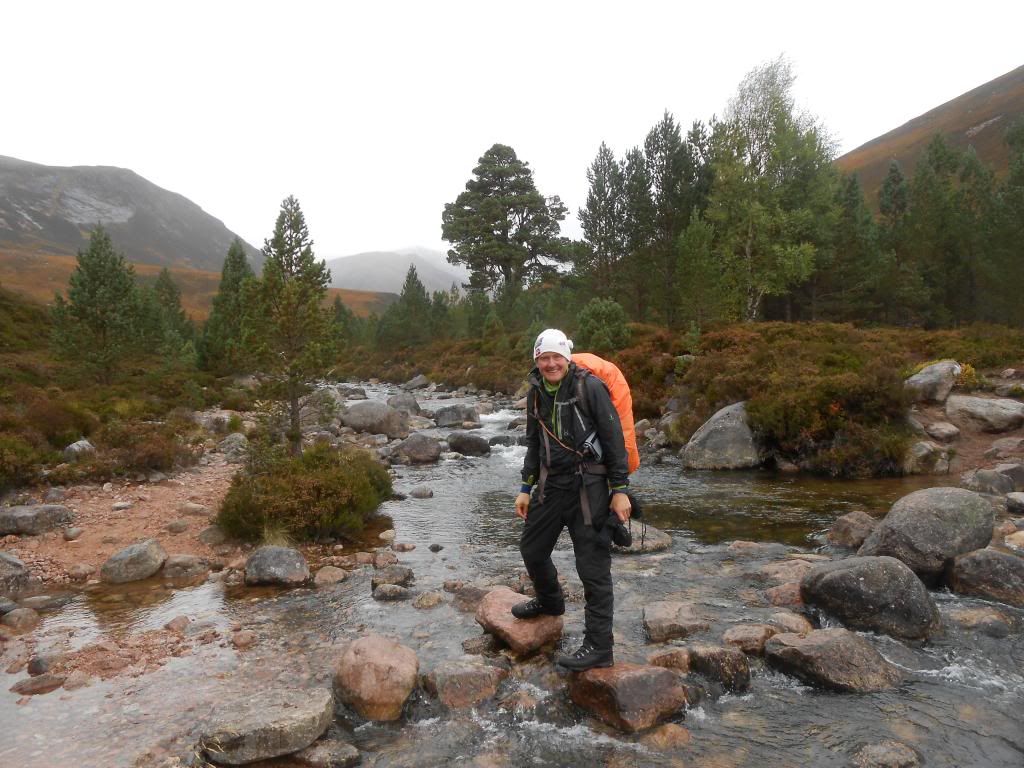 An ancient pinetree.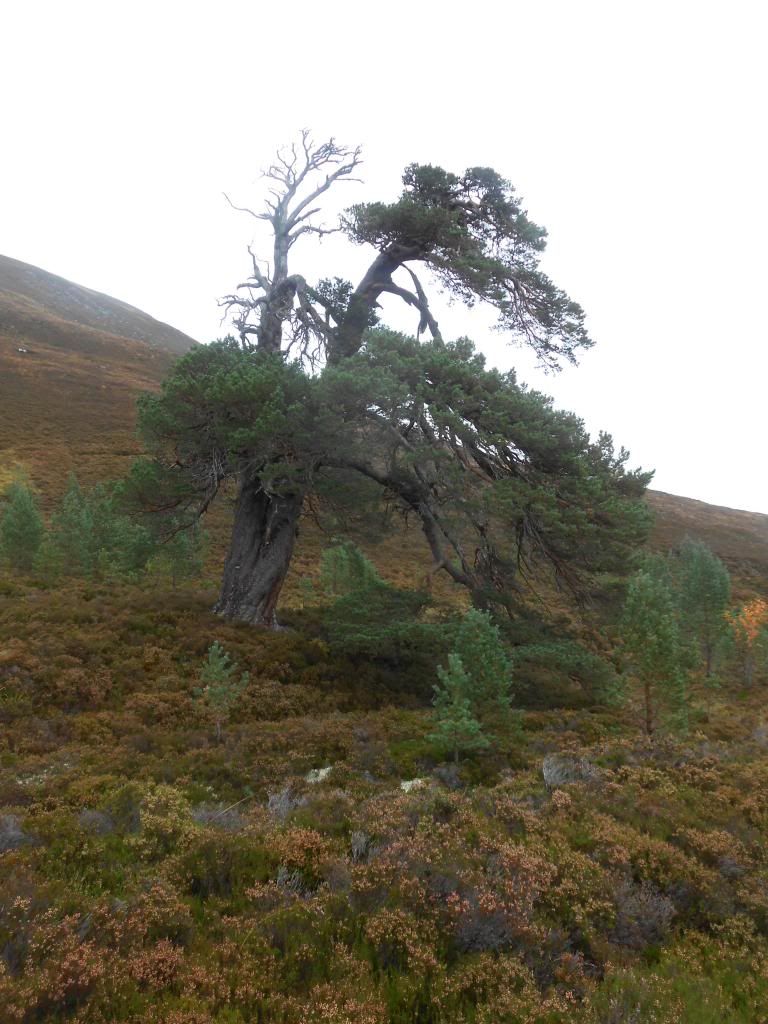 Lui water, backview. 42 km was this walk, a wee marathon.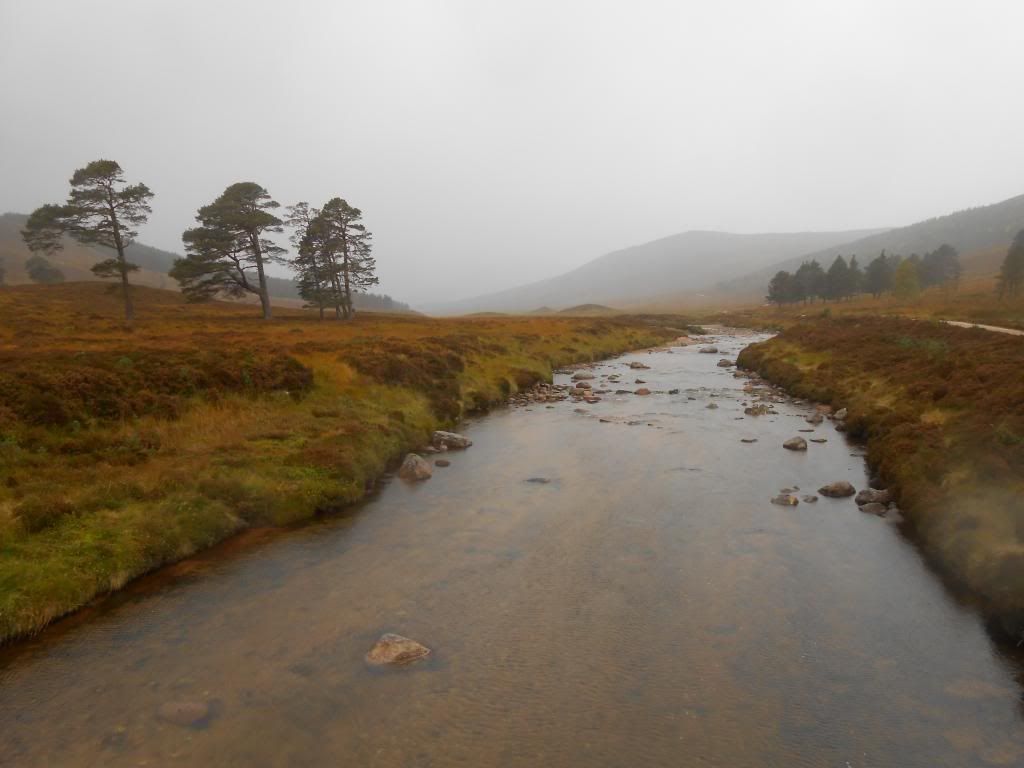 Some mushrooms.