The beauty of living in Yorkshire, as opposed to Essex, where we used to live, is that if the mood takes you and the weather looks good, you can pop off for a day walk in the Dales, or even further away. So yesterday, having tracked the weather forecast all week we drove up to the N Pennines just south of Alston to bag 5 nuttalls. I noticed that no-one has posted a report on these hills so here goes:
Four of the hils, Great Stony Hill, Harwood Common, Burnhope Seat and Dead Stones form a horseshoe or sorts around Burnhope reservoir; the fifth Three Pikes is out on a bit of a limb. Park in one of the two carparks at either end of the reservoir dam. Follow a metalled road then 4WD track that serves as a cycle route to the col between Three Pikes and Great Stony Hill. A fence line can be followed half way to the summit of Three Pikes. I say summit; it's a bit trade descriptions cos the top is a bit of a plateau and finding the top even in perfect weather isn't easy. We wandered around a bit and found a collection of stones which we felt was definitely the top.
Top of Three Pikes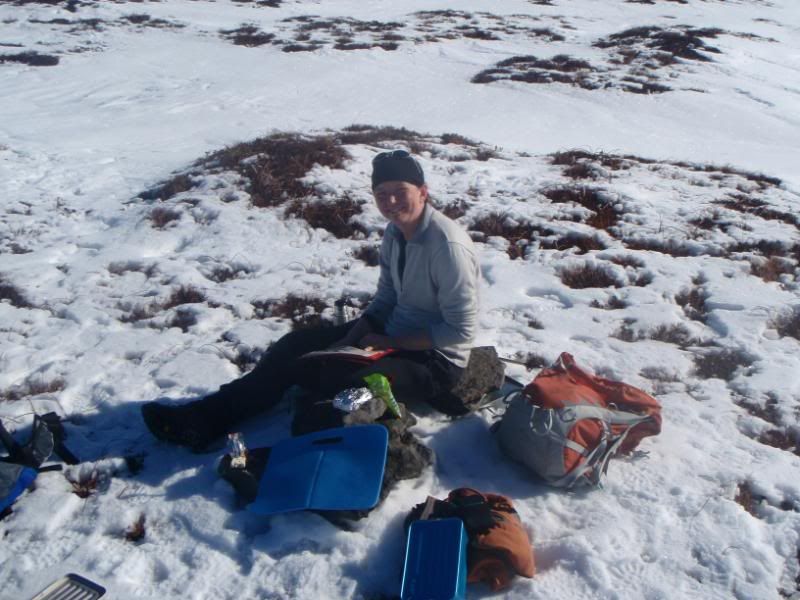 Cross Fell, Great Dun Fell and Little Dun Fell from the top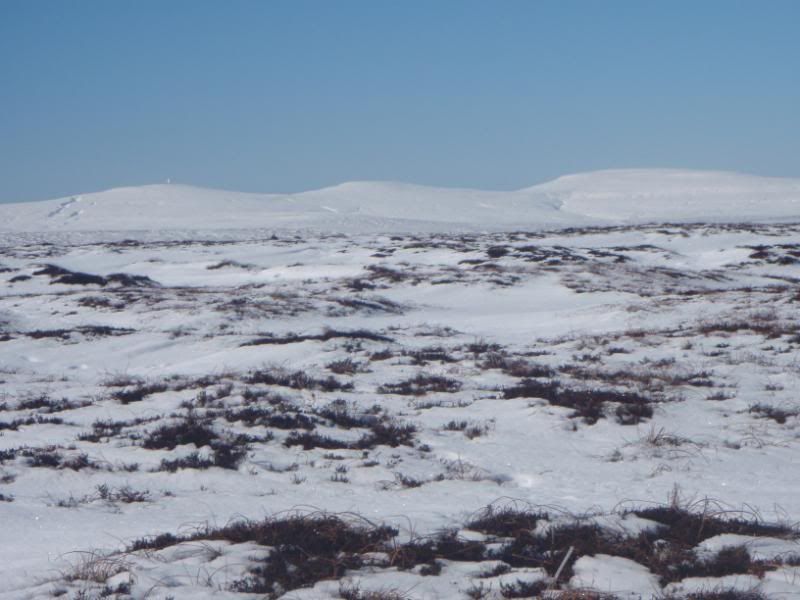 At times the fence was swallowed up!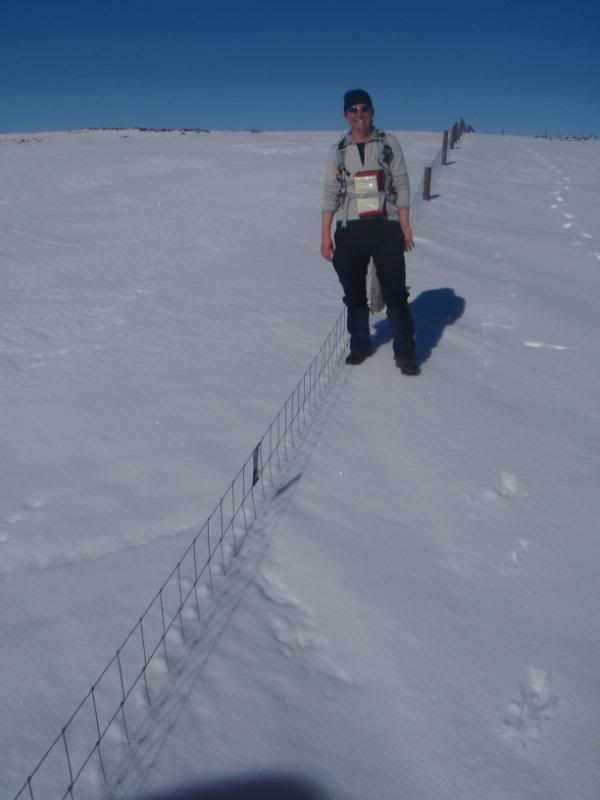 You can see Great Stony Hill from the top. Retrace your steps back to the 4WD track then it's a simple pull to the top.
Nicola climbing Great Stony Hill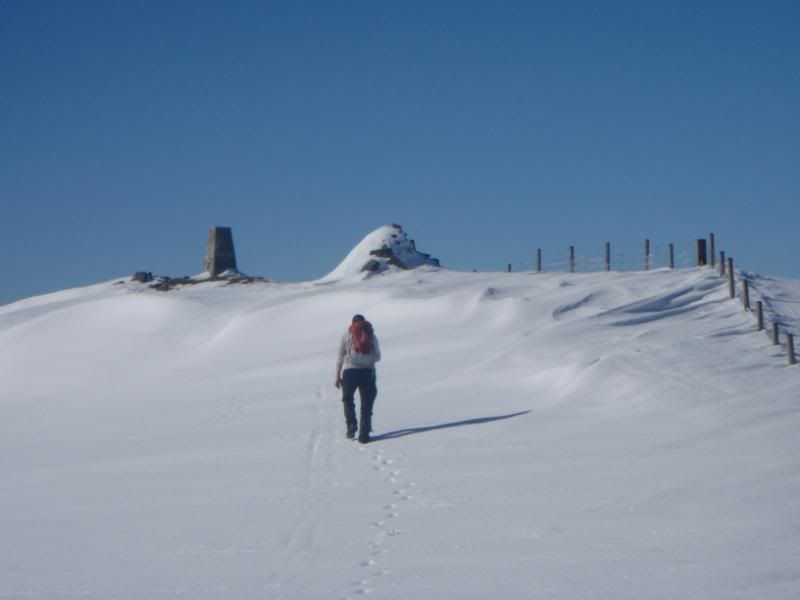 You can see the rest of the walk from here. This would be a straightforward walk in poor conditions as there's a new fence that traverses the boundary line across all the hills. Views of surrounding hills was limited. Cross Fell, Little and Great Dun Fell could be seen to the west all day but they blocked out views of the lakes and we couldn't see the hills of the Yorky Dales either.
Looking back to Great Stony Hill en route to Harwood Common. It look miles away doesn't it!!
Follow the fence all the way to Harwood Common. Burnhope Seat is to the right in the background.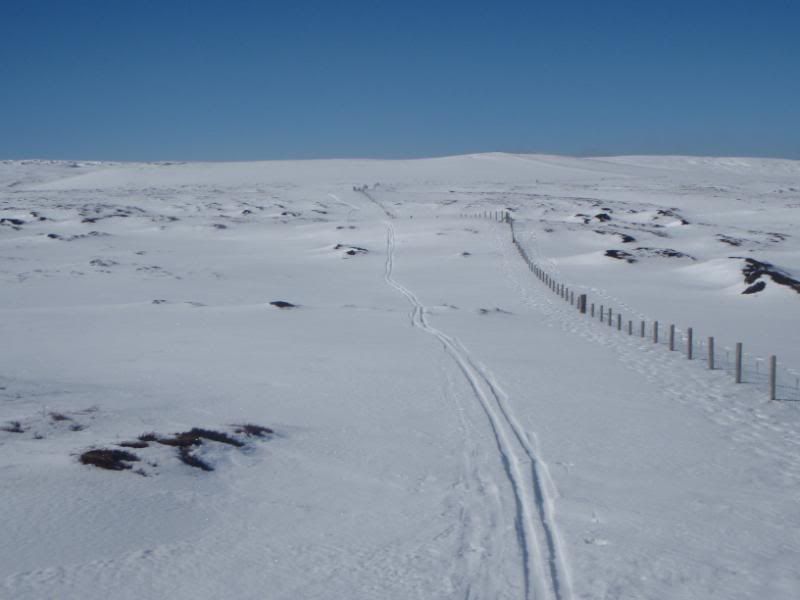 For a relatively obscure group of hills we saw quite a few people. Most were ski tourers; there are ski tows on some of these hills.
Summit of Burnhope Seat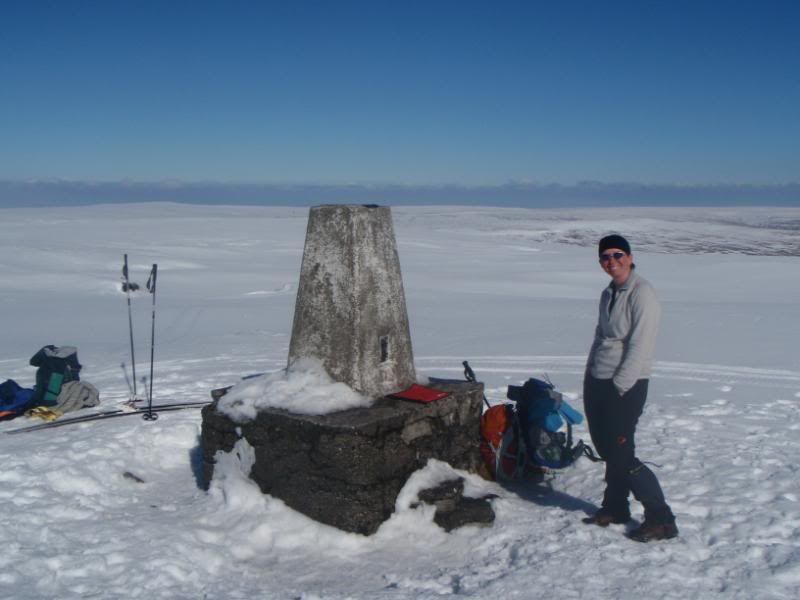 Summit of Dead Stones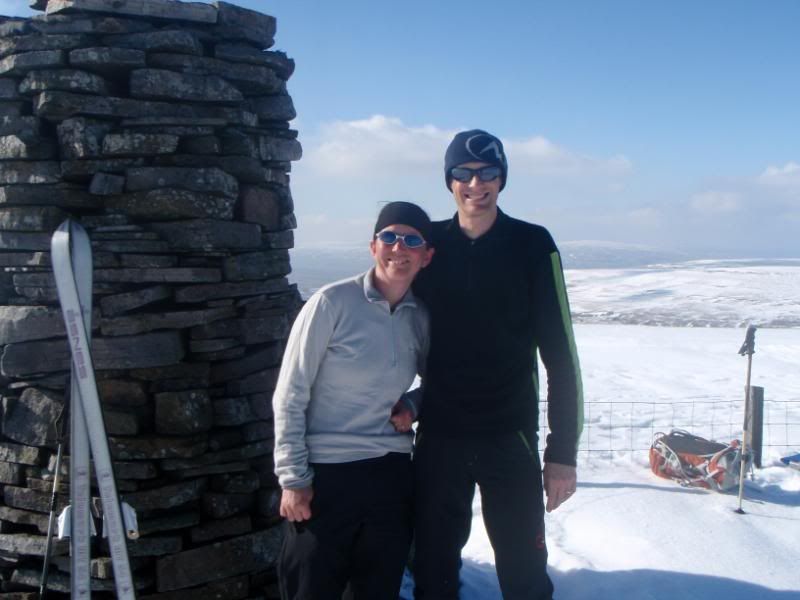 Theres an interesting little shelter just down from the summit. You wouldn't be wanting to rely on it at the moment though as its jam packed with snow!! Follow the fence East to another trig point overlooking the reservoir then the hill drops down to the reservoir and back to your car.
This was a cracking walk in an area we don't know too well. Good time of year to do this as the entire route would be boggy when not frozen.