As I sat in the office on Monday, I decided to take a day off work the following day to climb Blencathra. Weather was set to be perfect with high pressure sitting over the UK and no cloud forecast.
I planned to start at Threlkeld and head up Halls fell in a circular route back to the car in the village.
It was my first walk on my own, usually go with family or friends, but I had my new GPS which I had wanted to try out (Garmin GPS62s) which I had purchased at Christmas.
I left Threlkeld and headed up over the fields, through Gate Gill farm and up to Halls fell.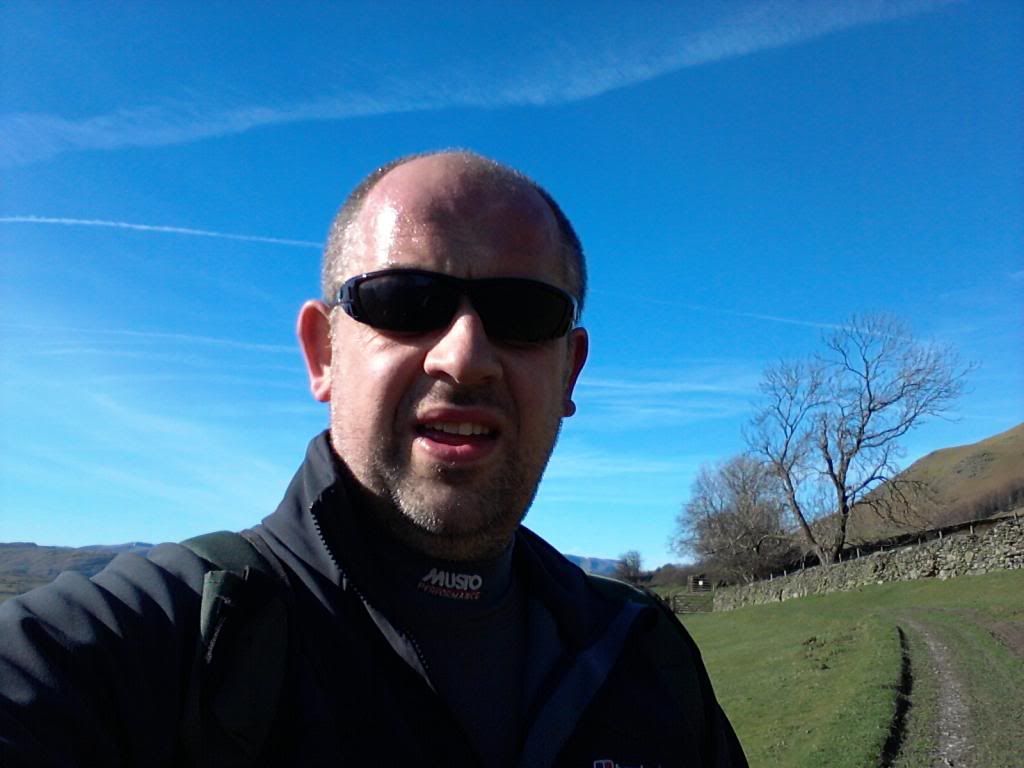 Not as young as fit as I used to be, it was a steep accent up, but I made a few stops to admire the spectacular views.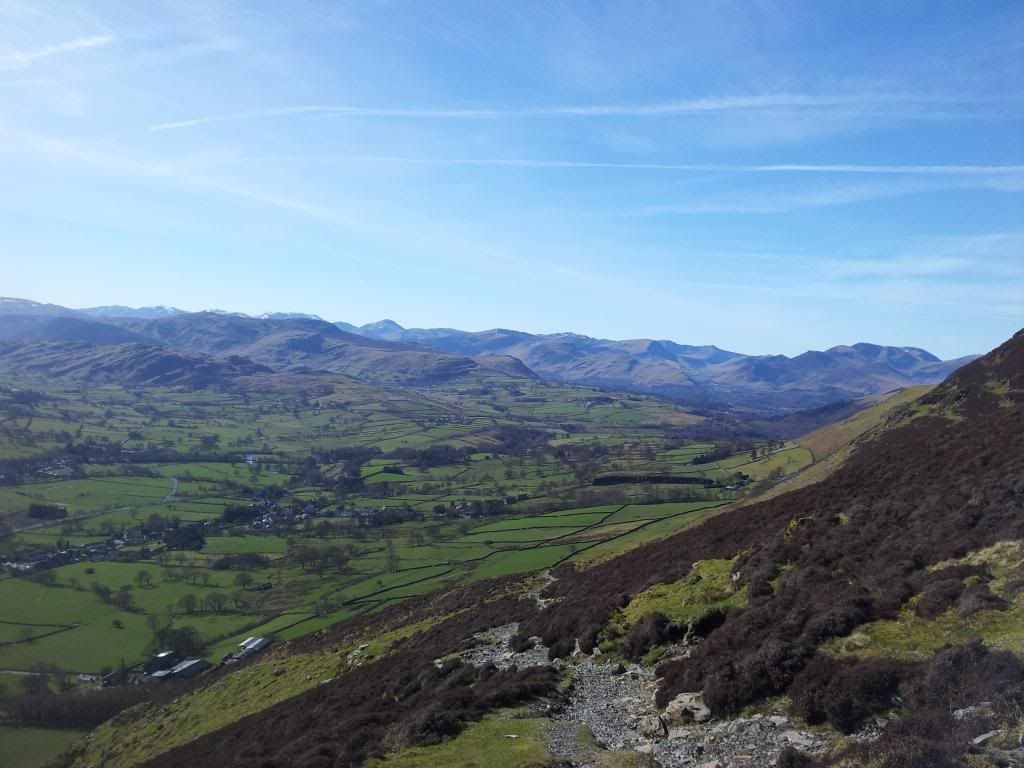 The summit some came into view as well as the scramble which I was looking forward to.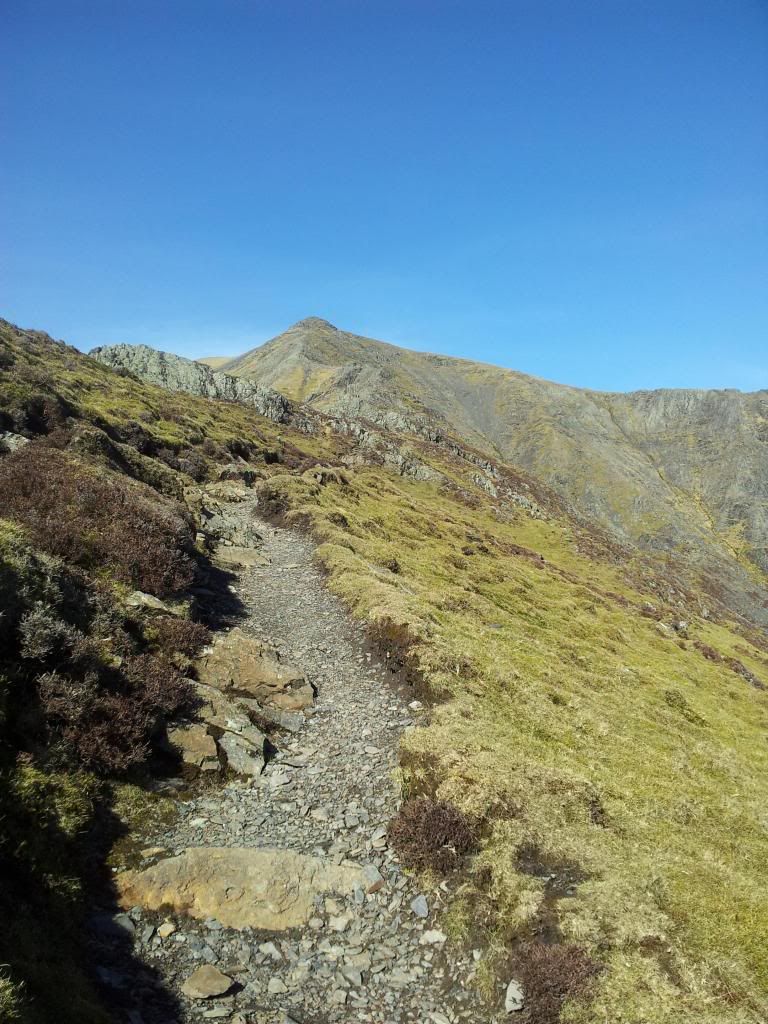 The aforementioned scramble was very exciting, although not sure if I would have enjoyed it so much if it had been wet!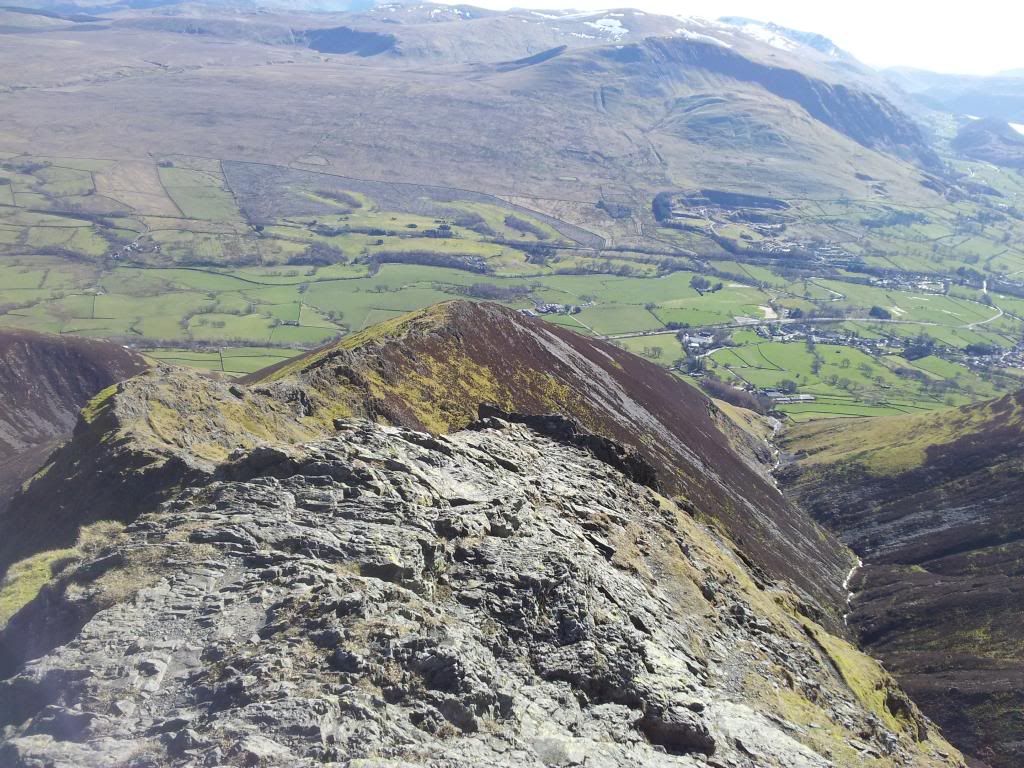 I sat on the summit, had sandwich and watched the world go by for 20 mins and agreed it was worth the effort.
After dragging myself up, I headed left and headed towards Knowe Craggs. It was a pleasant stroll along, almost flat, expect for the snow lying on the summit slightly facing the north.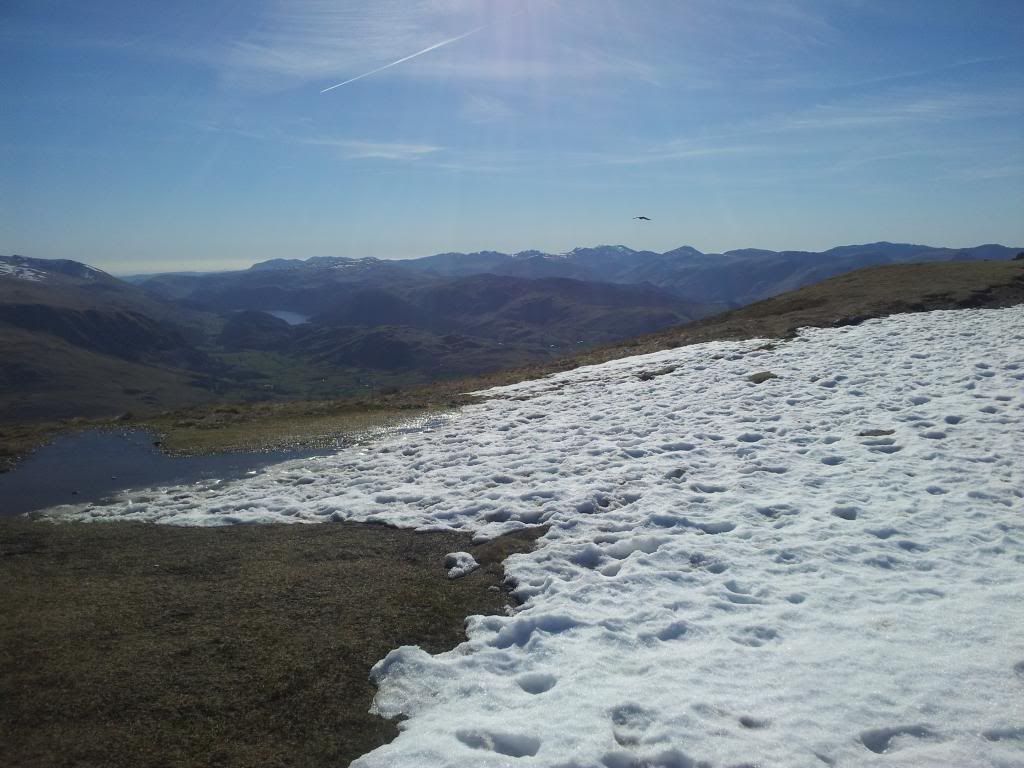 The walk I followed, had me then following no path down the hillside, but I decided to keep on going, following the new path which zig zagged down Blease fell. I met a number of people walking up this way. Each carrying large rucksacks. As I neared the bottom, I soon realised what these were carrying;
Now that was the way down I should have taken!
I made my way past Blease farm before the short walk back into Threlkheld and a pint of coke in the beer garden of the Horse & Farrier Inn. It was like a July day and I wish I hadn't needed to drive back to Newcastle so I could have sampled the local beer.
A really great day out, very happy with my GPS unit which had my track almost on the mapped paths for the entire walk.
Fourth Wainwright bagged. Only 210 to go!