The Rodmeister has done an excellent job of reporting on this one already and Scoob has posted up one of his excellent videos from when he and Fi did it a few days previously.
It has become something of a tradition on recent WH meets for Nigel and myself to do a Corbett on the Sunday before heading home to normality. This time the target was the nearby Glas Bheinn, a hill that probably suffers unduly as a result of its proximity to more illustrious and iconic peaks such as Quinag and Suilven. However, I did not buy into the remarks I overheard from somebody in the lodge that morning that it looked like a dull hill. Indeed, anyone who knows me will testify that there would be very few hills if any that I would classify as "dull".
And this one most certainly is not dull. It boasts superb views of Quinag and a fantastic short day on a broad bouldery ridge. We were blasted by ferocious winds for much of the walk but it was an exhilarating couple of hours in good company and the ideal opportunity to break in my new Brasher Ahkluns.
Glas Bheinn from the parking area
Quinag across the A894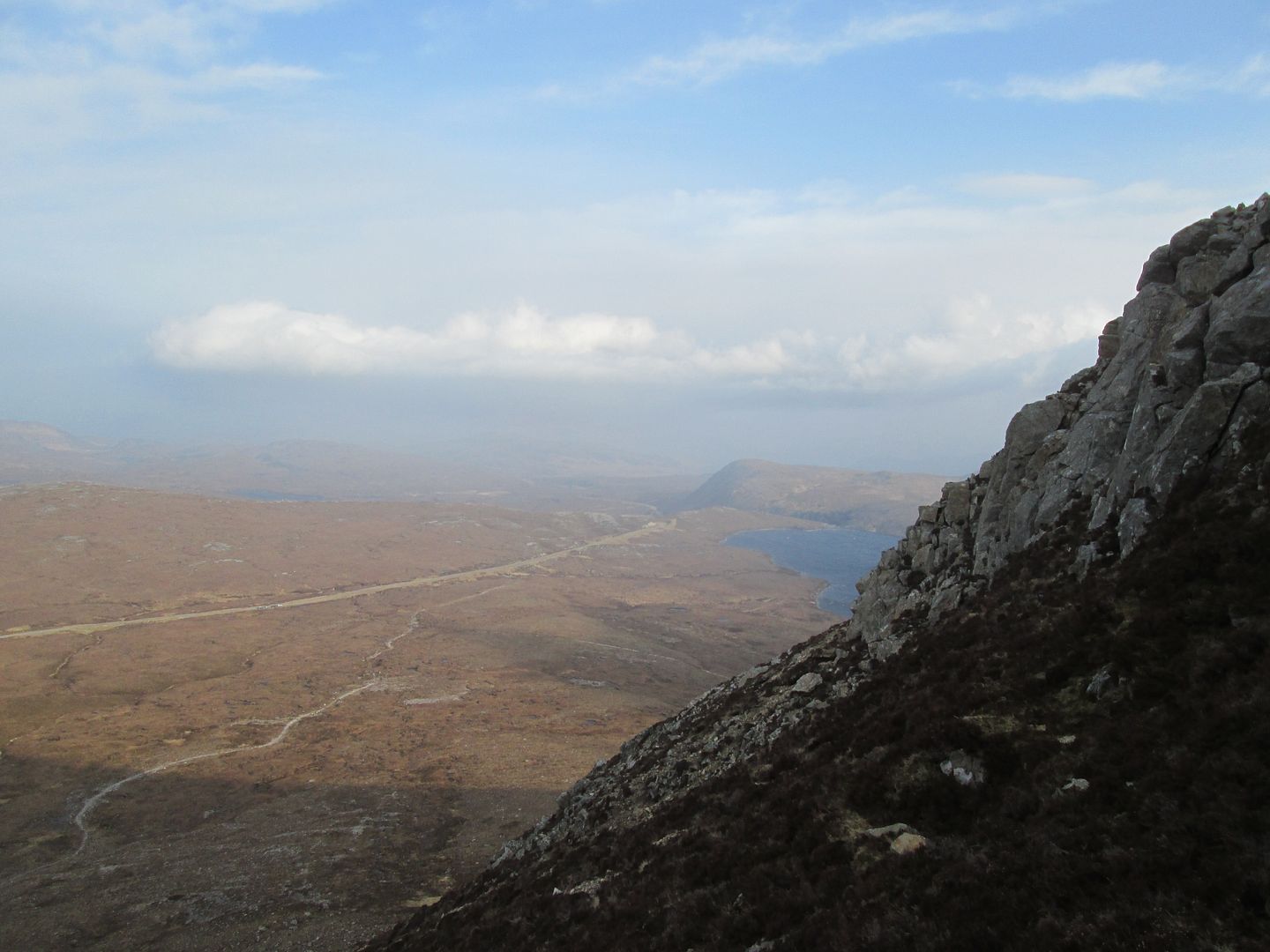 Loch na Gainmlich
Quinag again
Rod and Nigel battle on into the wind
Evie on the broad shoulder
Evie and Nigel crossing the boulder fields
Almost time for a breather amongst the boulders
Rod settles down to take in the view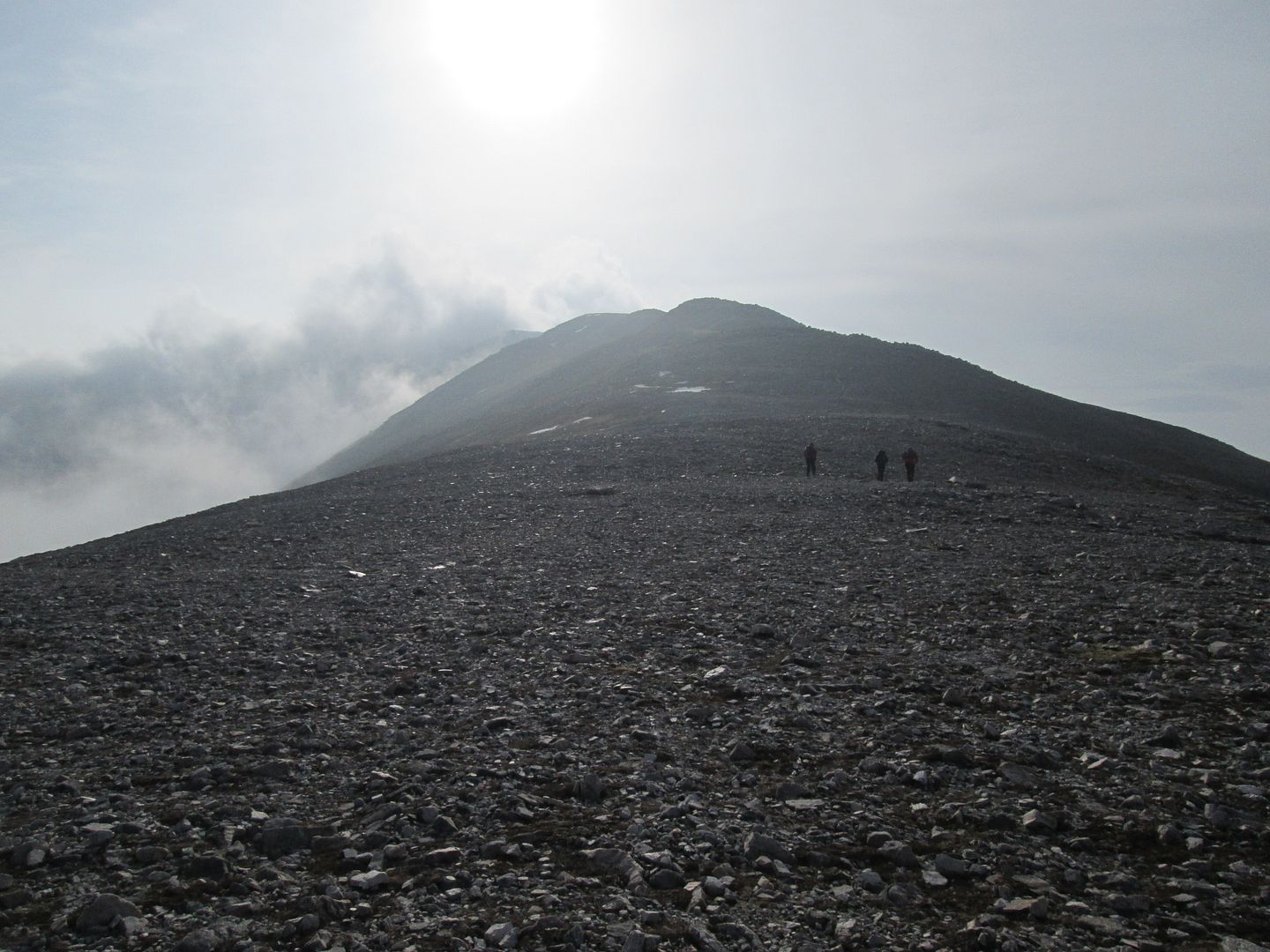 Lunar landscape stretching towards the summit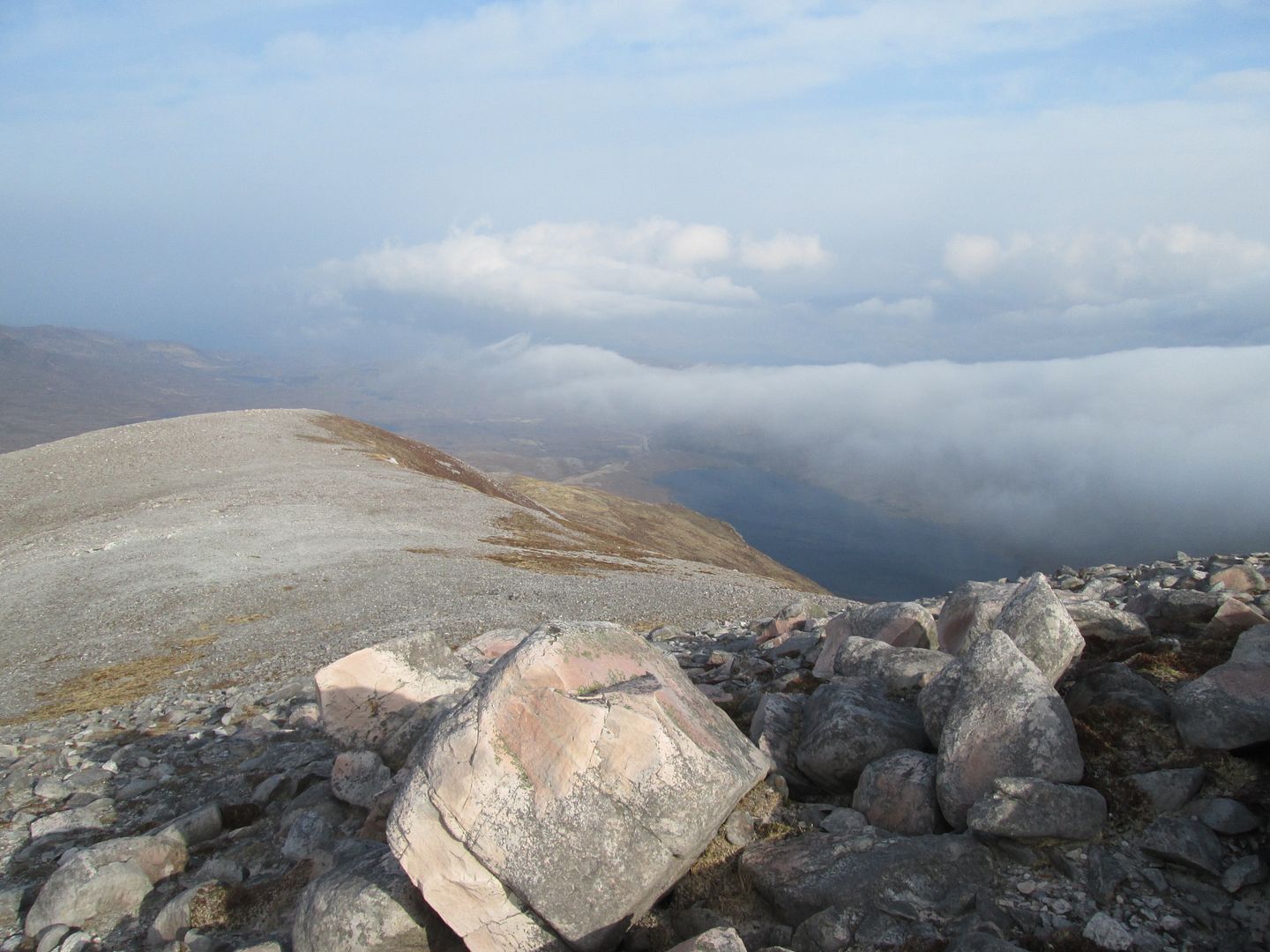 Back down the broad ridge above Loch na Gainmlich
Quinag ....... once again. One day!
Evie and Nigel dwarfed by Quinag
Cairngorm-like summit plateau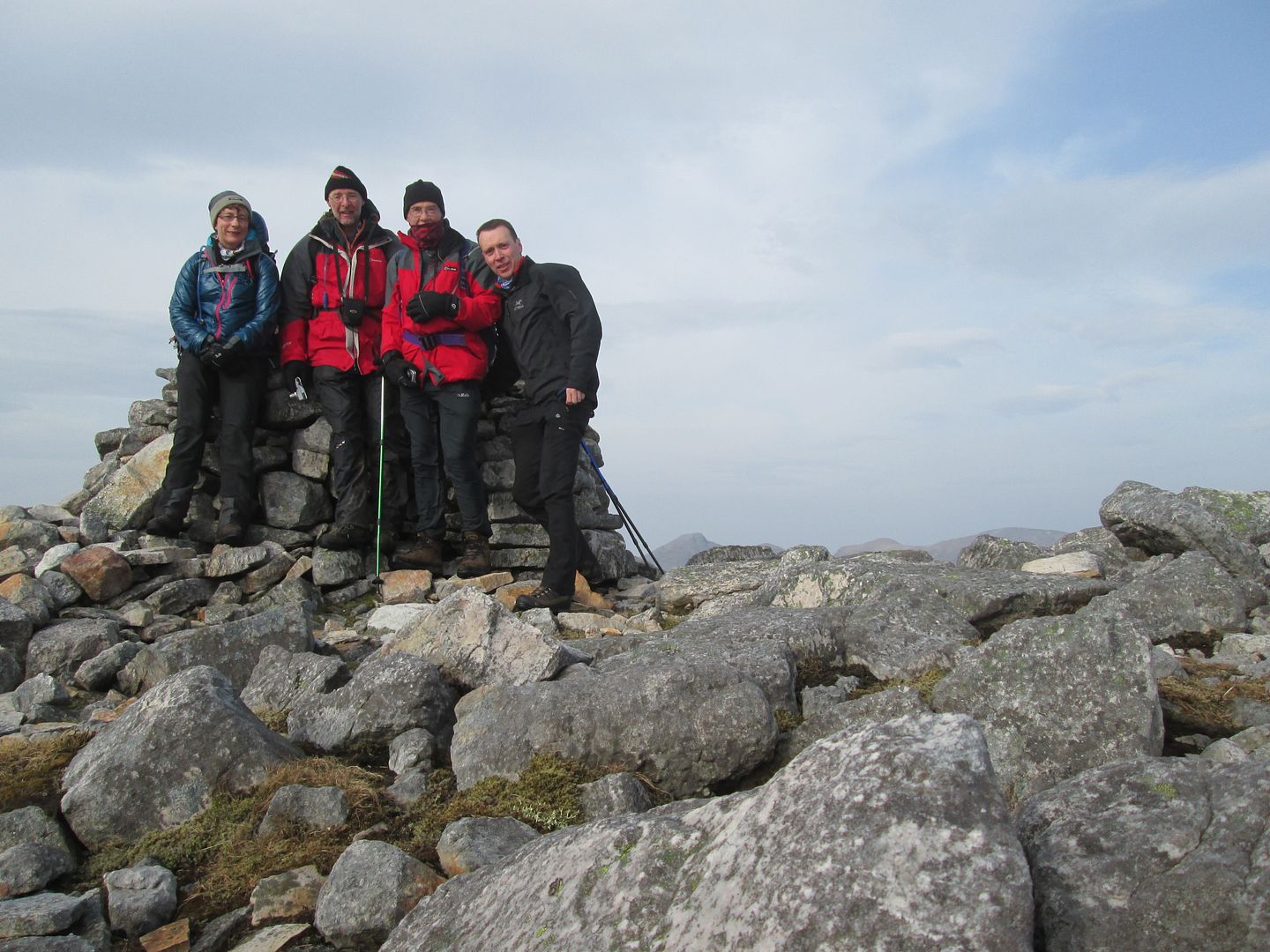 The Fab Four at the summit
Towards Conival
Quinag from the summit
The lower cairn on the edge of the coire
The road home