This was supposed to have been the prelude to Kev and myself walking into the Hutchison Hut the previous evening ahead of our early morning assault on Beinn Mheadhoin. However having been delayed getting away from work, I was late meeting up with Kev in Braemar and so we canned that idea and headed straight round to the Linn of Dee.
After having nailed Mheadhoin and returned to Braemar, Kev had to head back down the road to Glasgow but I had a bit more time on my hands so I detoured along the road towards Crathie and hit the B976 to Tomintoul.
Two cars were already parked opposite the cottage at Braenaloin when I pulled in, with a of couple and their pooch just setting off from one of them. I chucked a bottle of water, waterproof trousers and jacket and a couple of chocolate bars in my tiny day pack and headed through the gate onto the rough track. The drizzle that had chased me for much of the morning was off but the temperature seemed to have dropped so I reconsidered my choice of upper body layering before setting off.
Braenaloin
Doon the road to the gate leading onto the track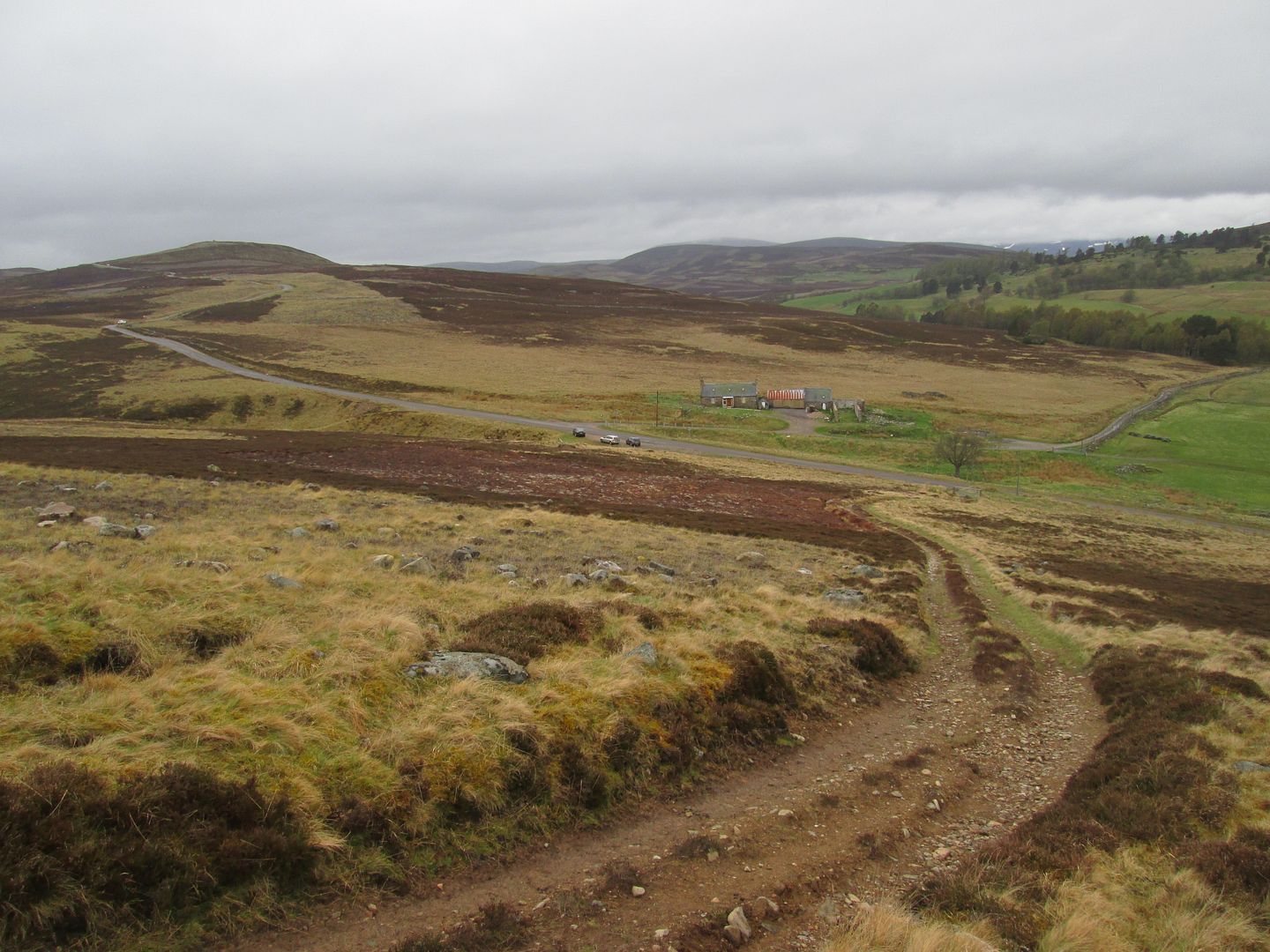 Back to Braenloin and the cars
From a bit higher up - River Gairn visible on the far right
It is a straightforward up and down with little to report. The drizzle returned, turning more persistent and heavier and the waterproofs were pressed into action. I almost caught up with the couple ahead but they reached the trig point and huge circular shelter cairn ahead of me.
Approaching the summit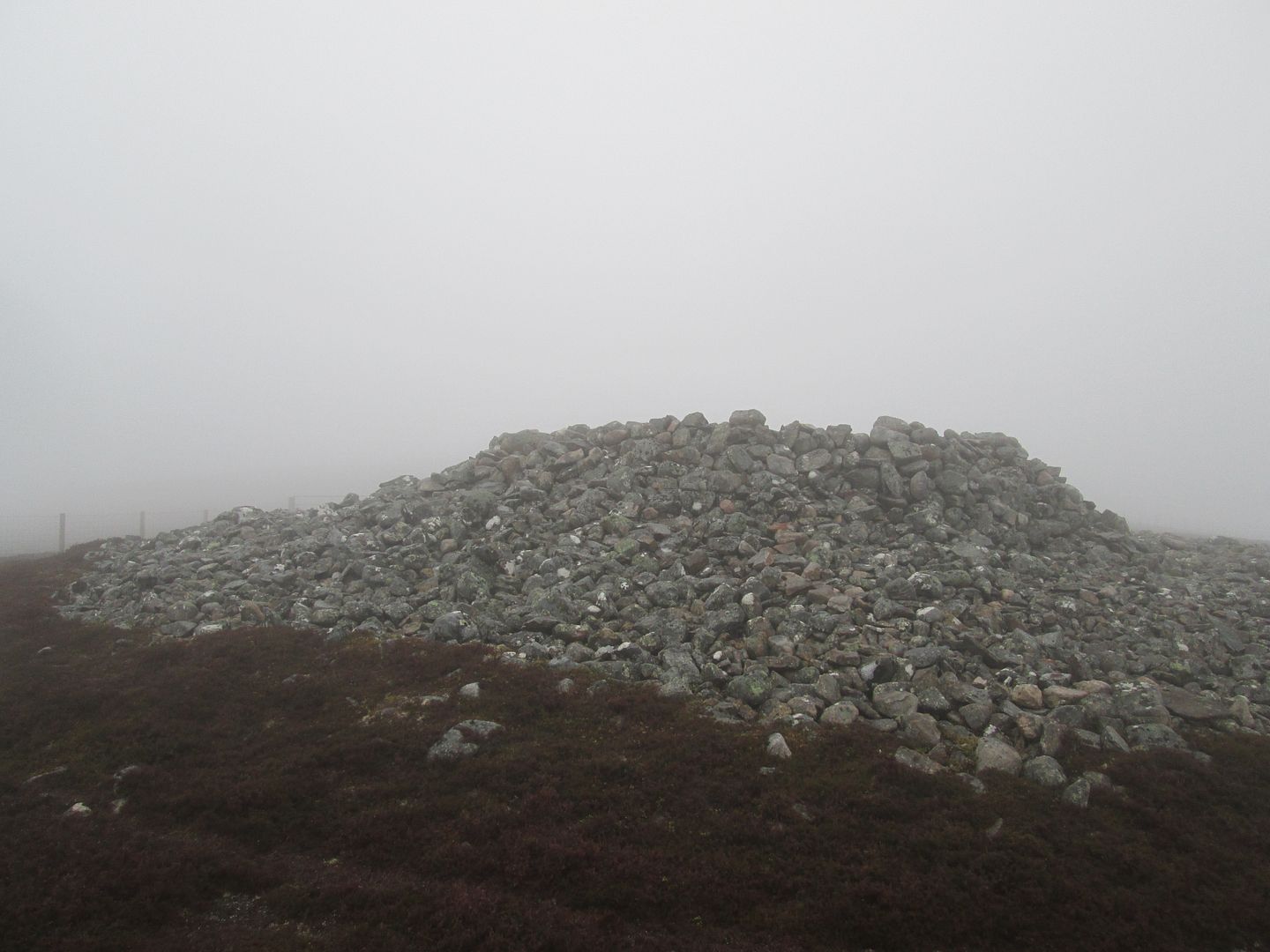 Who left this big pile of rubble lying around on the summit?
I spent 10 minutes or so sheltering amongst the stones with the couple from Banchory and their Chocolate Labrador Bailey before they headed off to do the circular route. Even with clag down at this height and no views, I wasn't too bothered, having concluded the main scheduled business of the day and the fact that the flat rounded summit would probably have robbed the views of any depth on a clear day in any case.
I made a quick pit stop at the Fife Arms in Braemar on my way back home, where I again bumped into my brother and his partner, this time dressed to kill and about to get on the coach laid on to take them on their way to their friend's wedding at Mar Lodge. I must have made quite a stark contrast in comparison, dressed in my hill clobber fresh from a night in the Hutchy!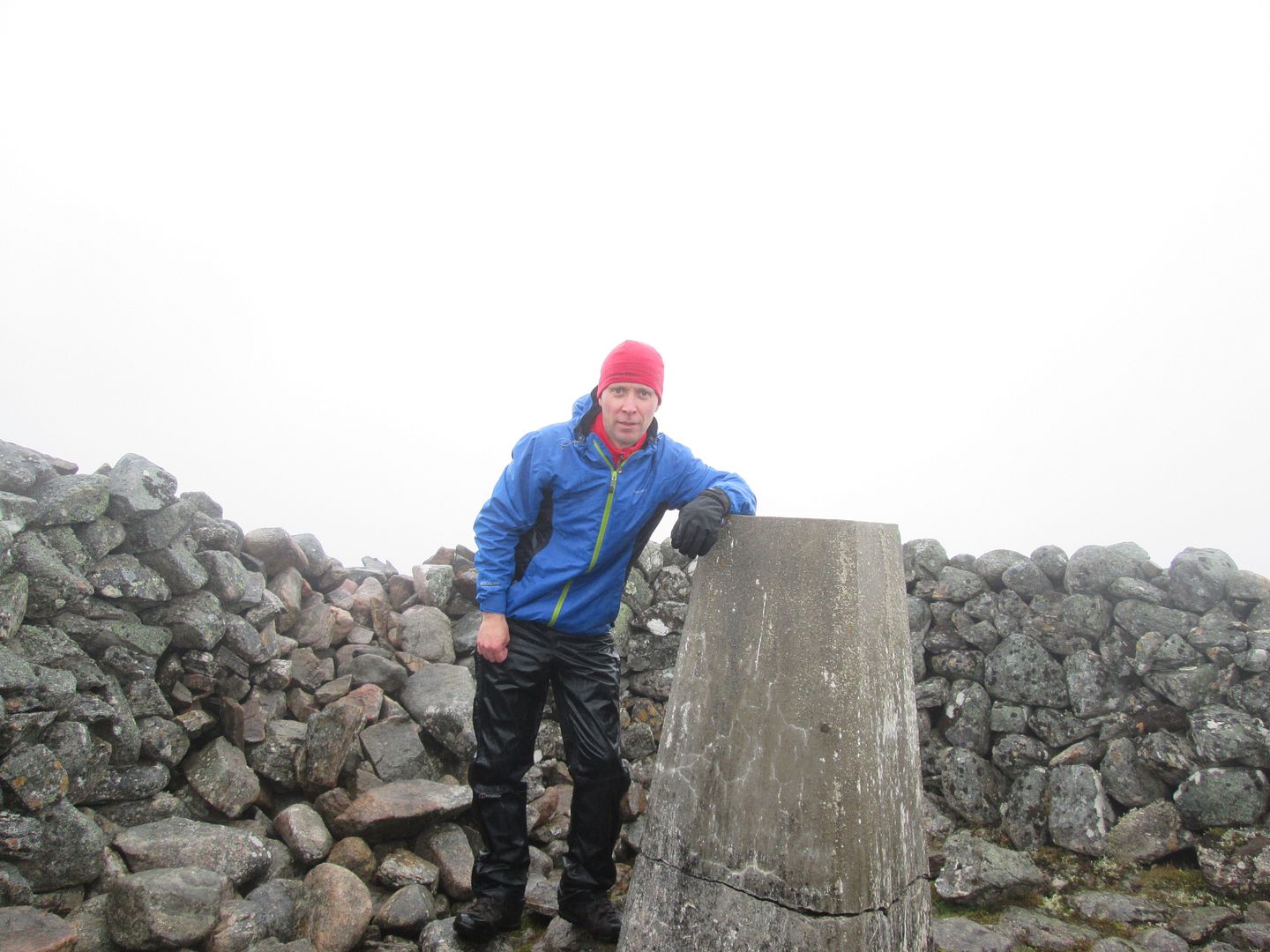 Timed selfie