Carn Chuinneag, Corbett, 838 metres
OS Map 20, Grid Ref 483833
Start Grid Ref 463891
Distance walked 16 km's
Height Gain 800 metres
1 November 2008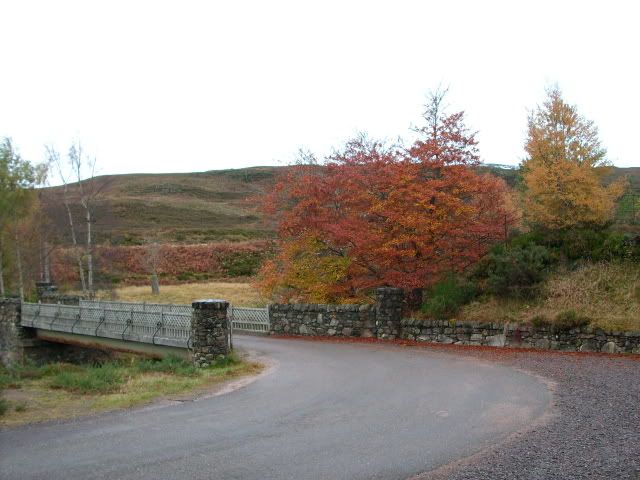 Bridge to Glencalvie Lodge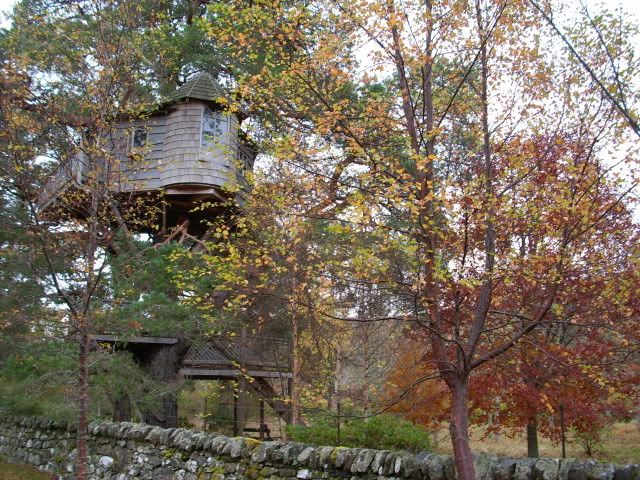 Tree house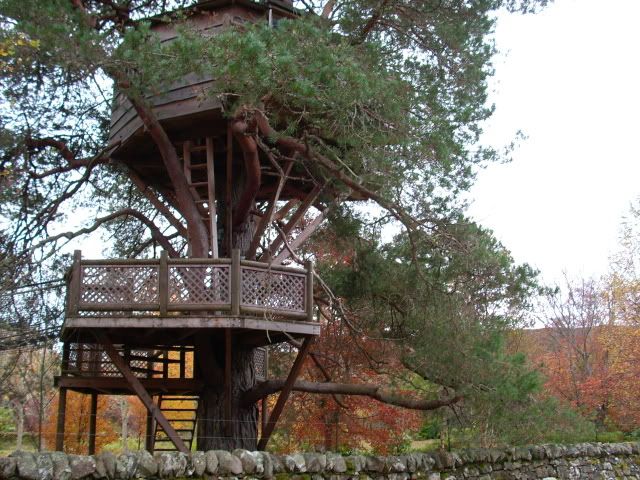 Tree house

I parked the car at Grid Ref 463891 near the turnoff to Glencalvie lodge, then followed the road down and over the bridge, past the tree house, through the gates, between the dwellings, then round to the right to continue up Glen Calvie. In 1 hour i reached the stalkers path at GR 473850, height was soon gained and the views opened out a bit.



Looking north to Cnoc na Tuirbhe with Glen Calvie to the left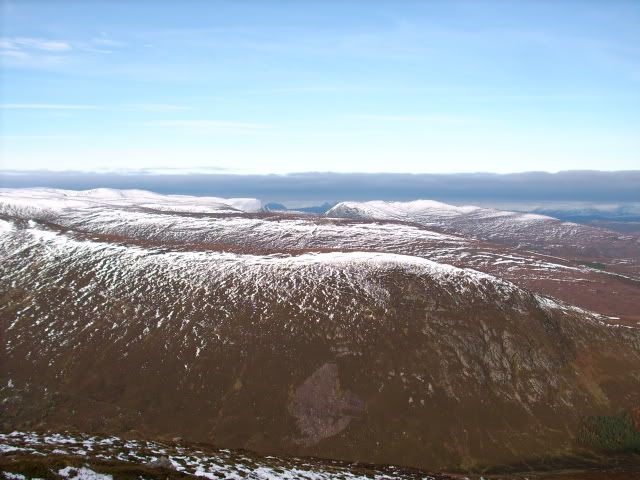 Right of centre is the Graham Carn a' Choin Deirg, Cul Beag and Cul Mor are the two dark looking peaks on the horizon in the centre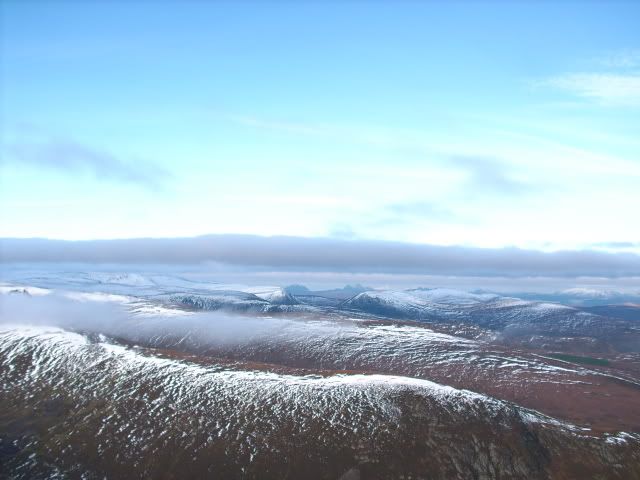 Similar shot to last from a bit higher up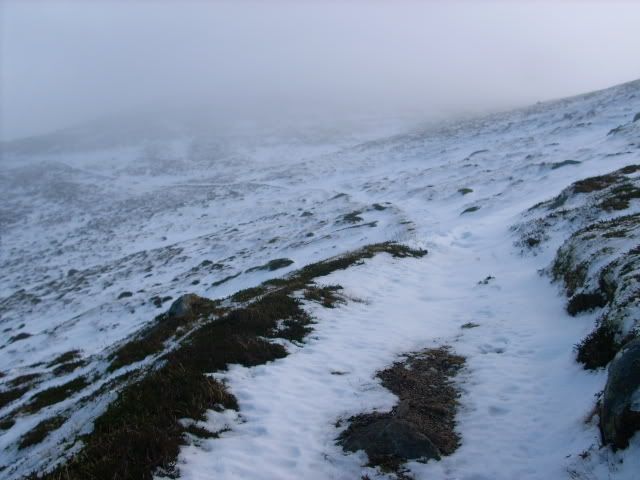 From 477836 looking in the direction of the summit

I left the path at Grid Ref 477836 and headed in the direction of the summit, the cloud coming in and out and visibility varying from good to poor. Soon after i sensed i was being followed or shadowed
, i could see something out of the corner of my left eye but when i turned to look there was nothing to be seen
. This was very spooky and happened three or four times before i saw the white arc in the photo below. The sun was to my right and must have caused this effect, something i'd never seen before.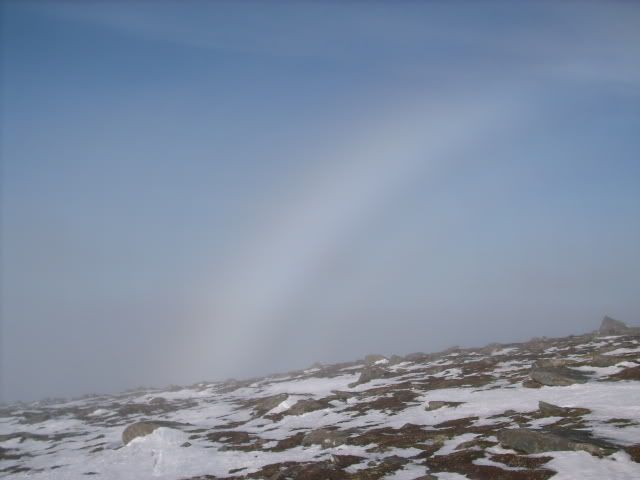 White arc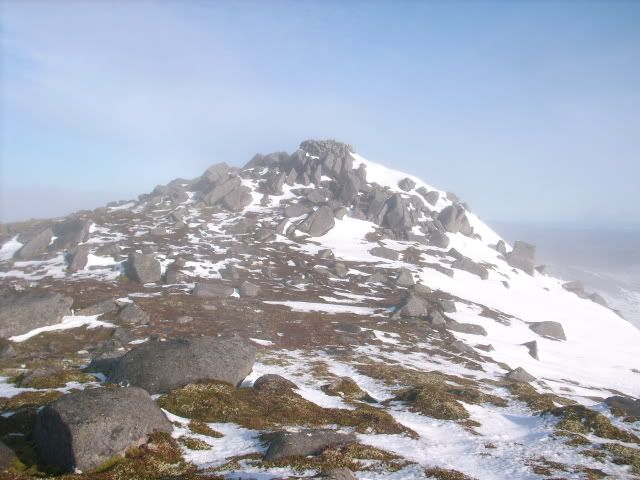 Nearing the summit of Carn Chuinneag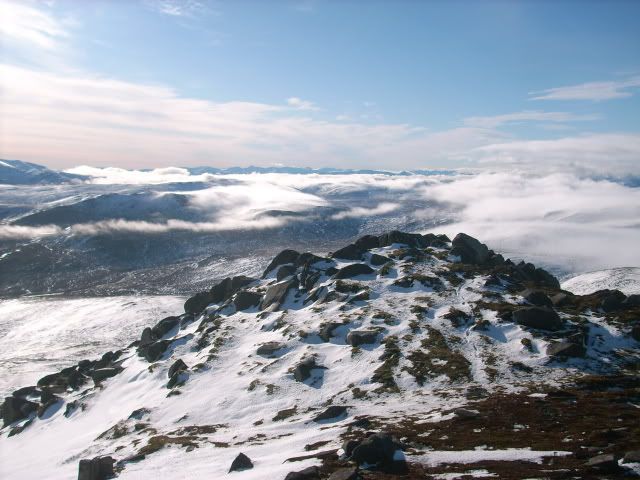 I think the hills on the horizon just left of centre are the Strathfarrar Munro's



Looking west from Carn Chuinneag to it's lower summit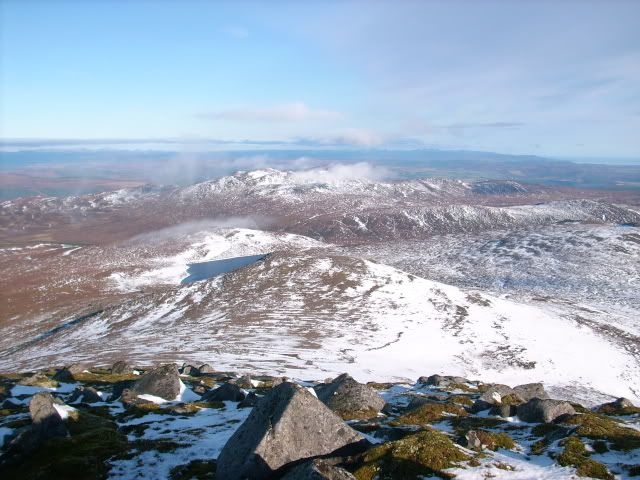 Looking northeast to the Graham Carn Salachaidh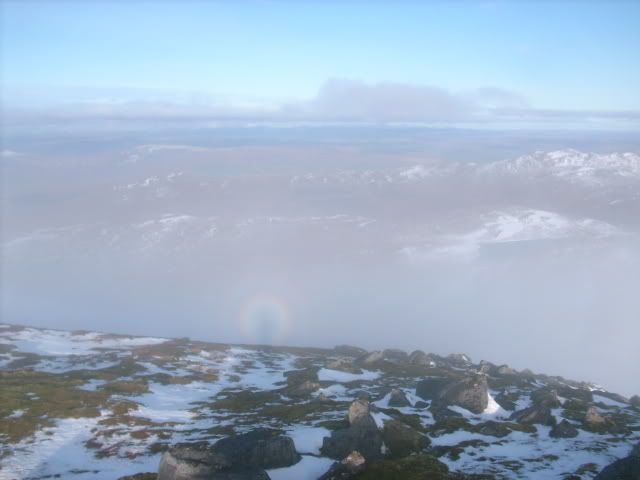 Brocken spectre



Trig Point on Carn Chuinneag's summit

I sat on the summit for over 1 hour watching the ever changing views as the cloud blew in and out, and tried to name the hills, some were obvious like Cul Mor, Cul Beag, Suilven, and Canisp, but many others were guesses and probably wrong ones.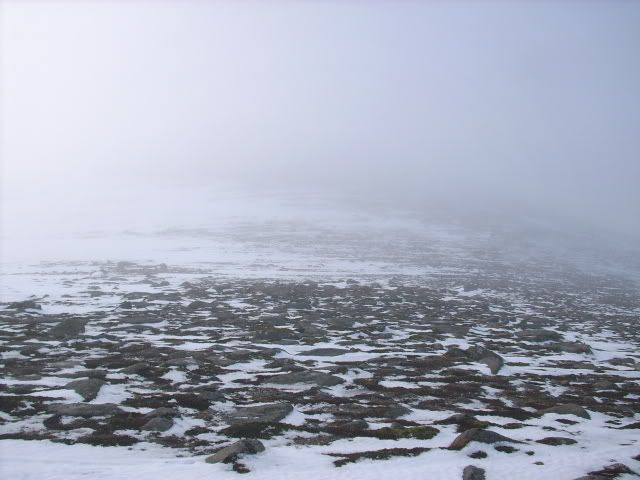 Heading west up Carn Chuinneag's lower summit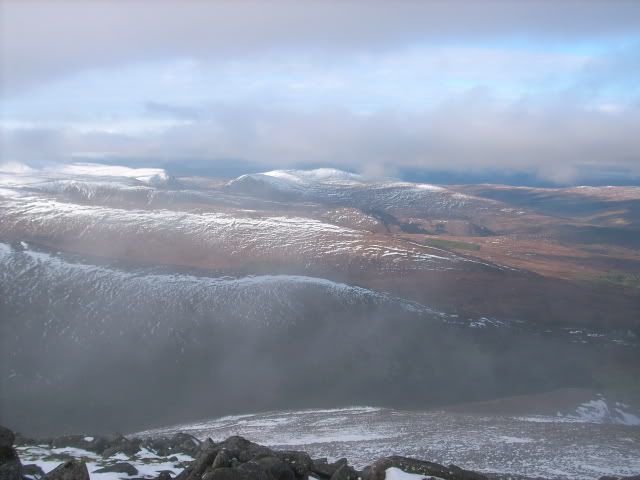 Weather closing in, with Carn a' Choin Deirg in the centre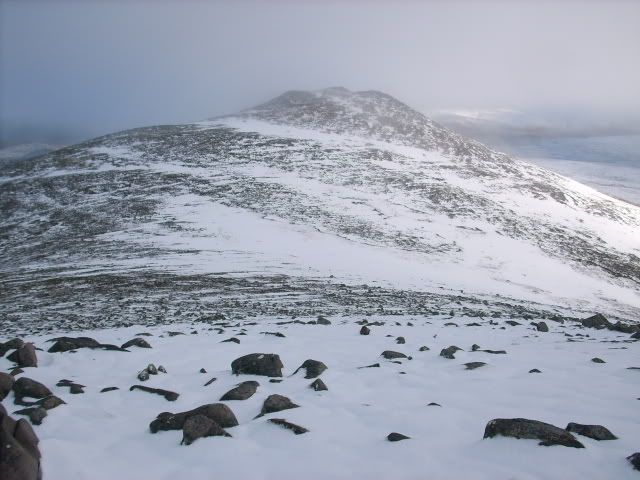 Carn Chuinneag from around 476835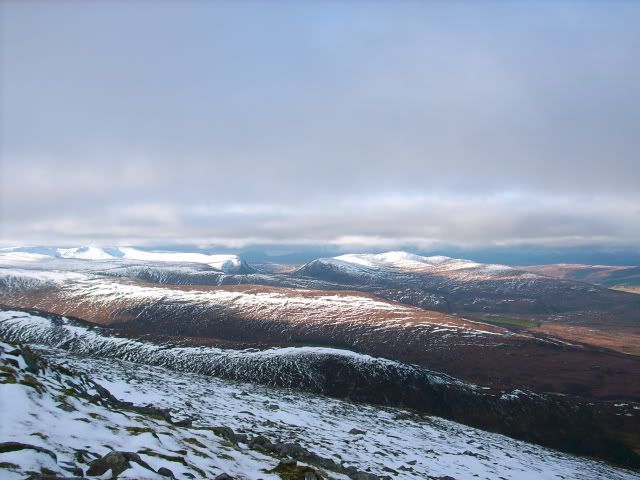 Weather clearing. Carn a' Choin Deirg just right of centre



Carn Chuinneag from around 476836



Looking down Glen Calvie from around 472844

Once down to the landrover track at 473850 a 1 hour stroll put me back at the car, and then the task of a 390 mile drive home