Arrived in Shieldaig on Saturday in beautiful sunshine for a week's holiday. However, with Bertha hitting the south coast on Saturday, it was only going to be a matter of time before she hit the North West and the forecast on Sunday gave us decent weather until mid Sunday afternoon. Determined to achieve something before the weather came in, we decided on Beinn Alligin, a short drive from our cottage and, options dependant upon the weather.
We left the cottage in Shieldaig at 9.30 and looking across Loch Torridon to Beinn Alligin, it looked magnificent.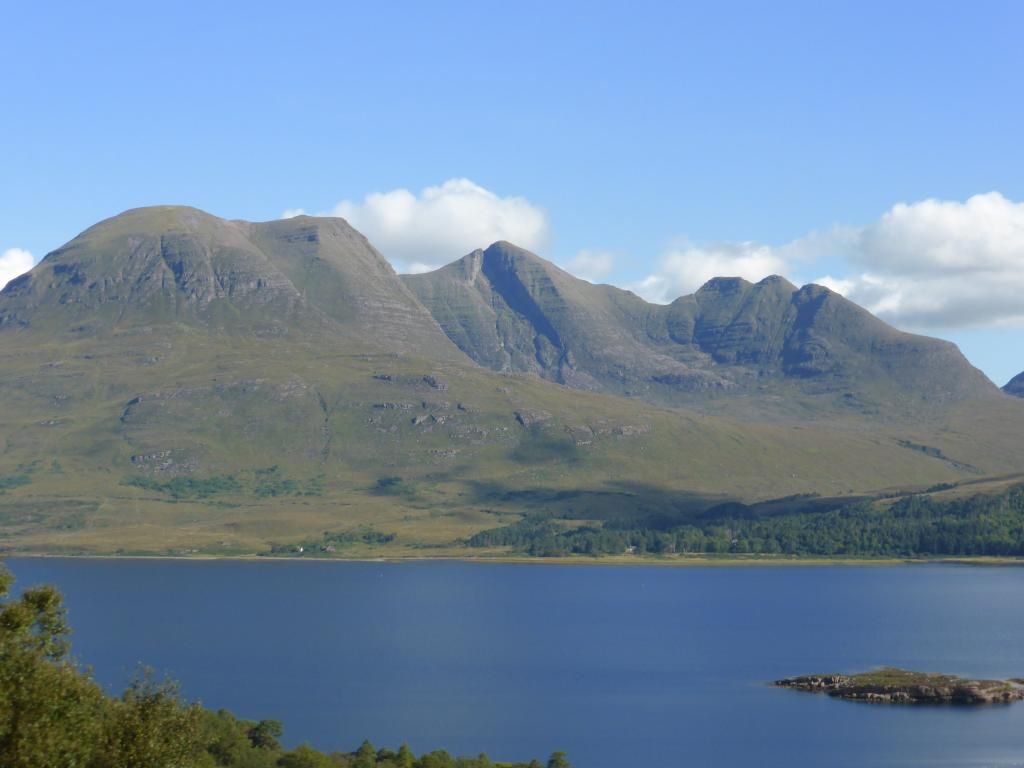 Parked up at 10.00am and quickly became aware of the midges, Smidge applied, off we went after eventually finding the path on the left hand side of the burn.
As you begin the walk, the summit of Tom na Gruagaich can be seen, but as the ascent steepens, this quickly disappears
The views behind to Beinn Damph were stunning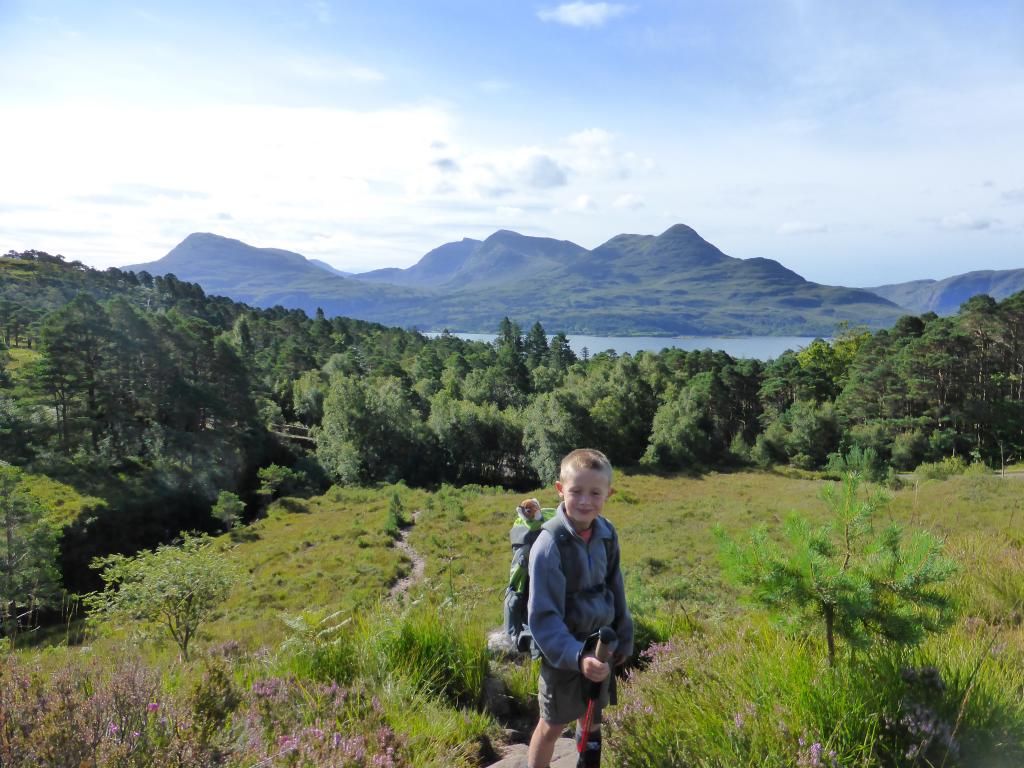 The initial climb is pretty steep leading up to the deer fence and then beyond this past the crags. Little bits of hands on scrambling required.
Eventually, there is a small respite as the path approaches the Coire nan Laogh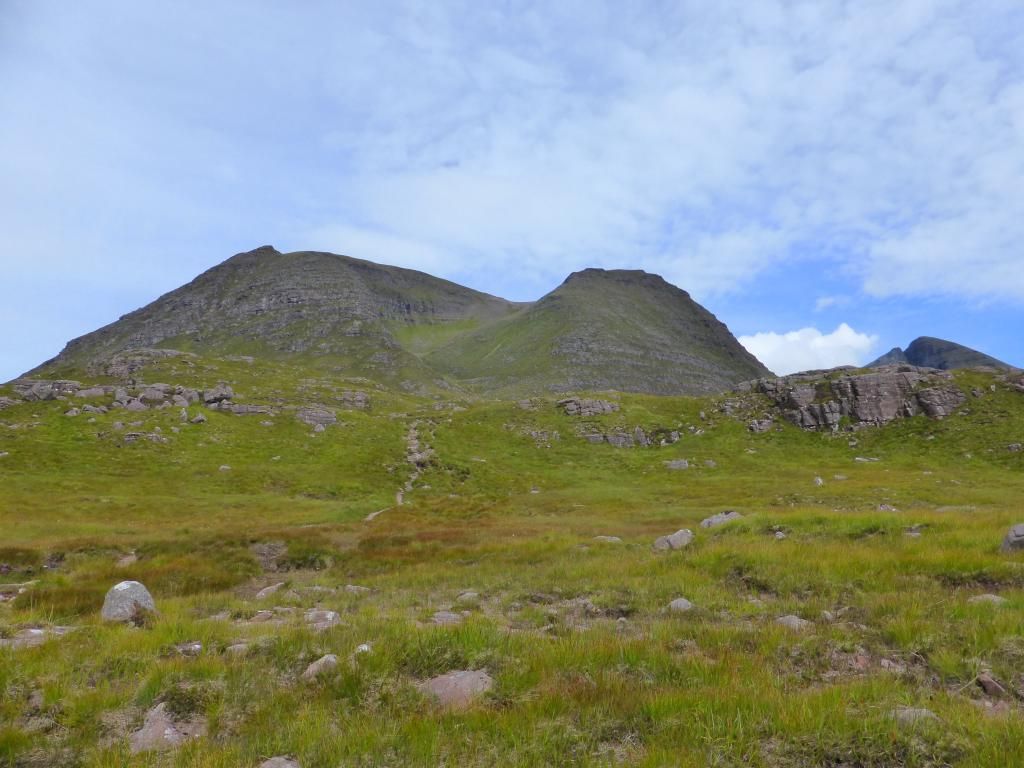 Looking up the valley towards Beinn Eighe, the blue sky was slowly disappearing.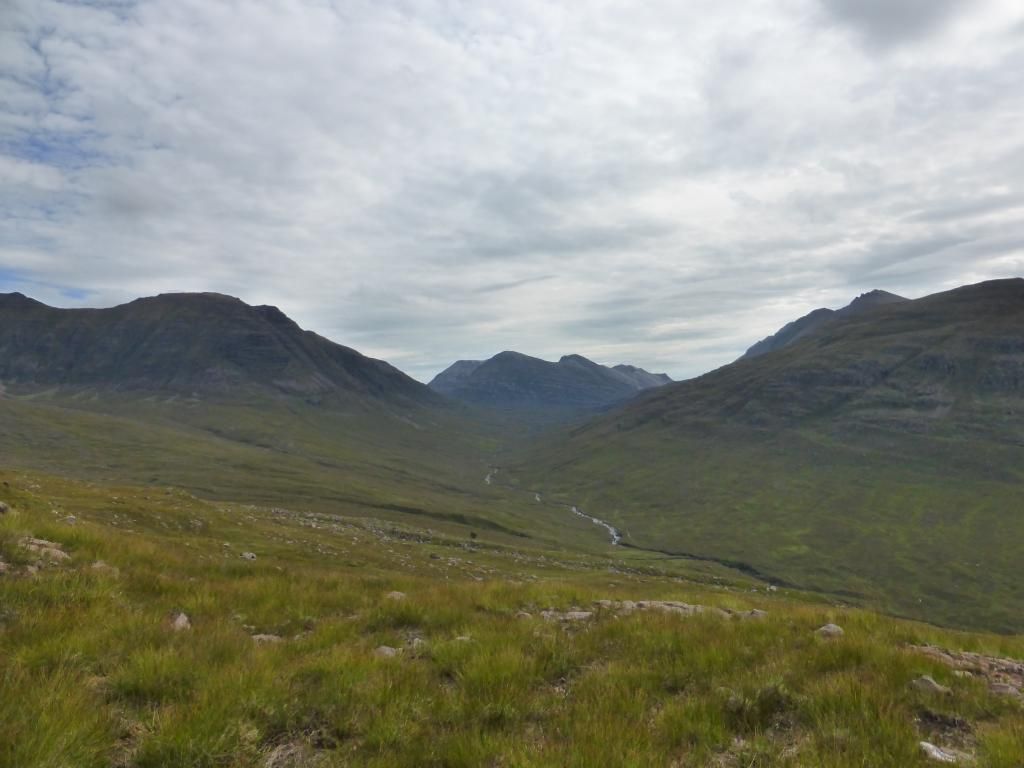 And behind us, the darker skies were beginning to slowly build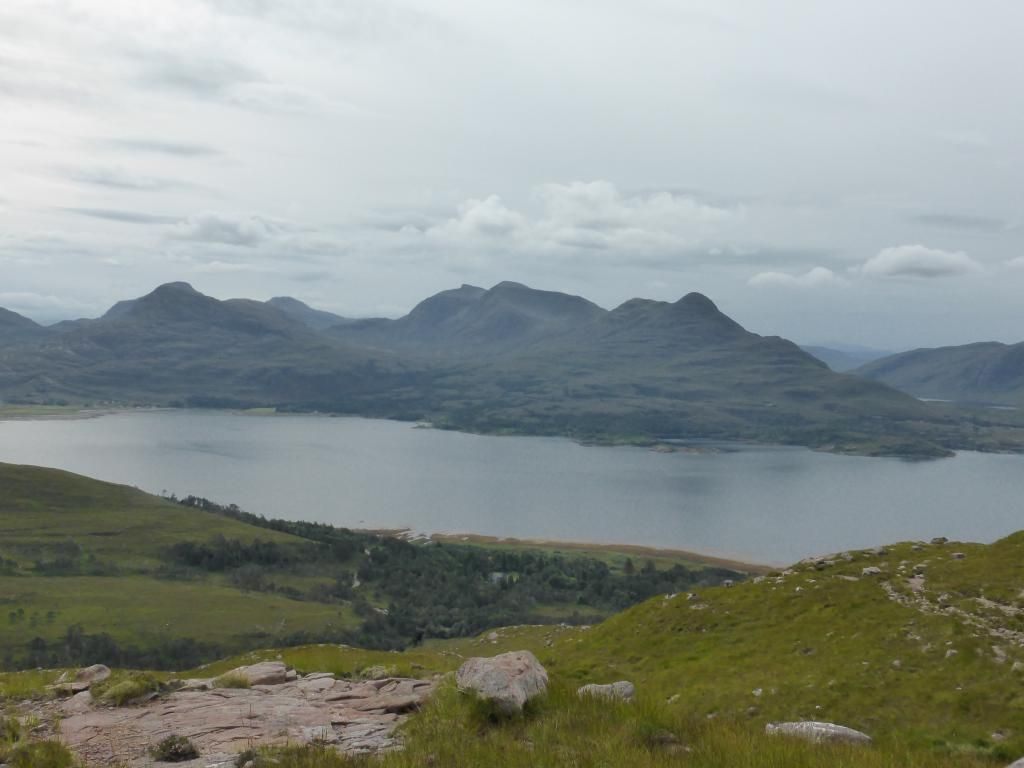 As we gained height Sgurr Mor and the Horns came into view. Amazing cliffs.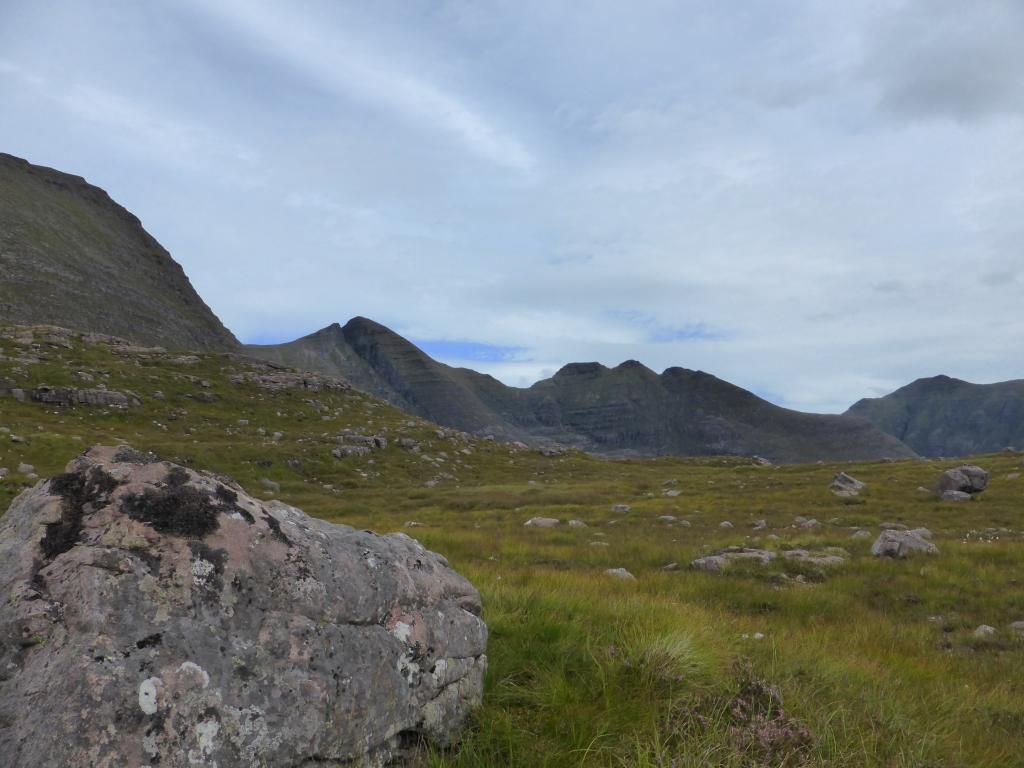 But with the darker skies inching closer and closer it became evident that we would have to quickly push on to the summit of Tom Na Gruagaich and leave Sgurr Mor and the Horns for another day.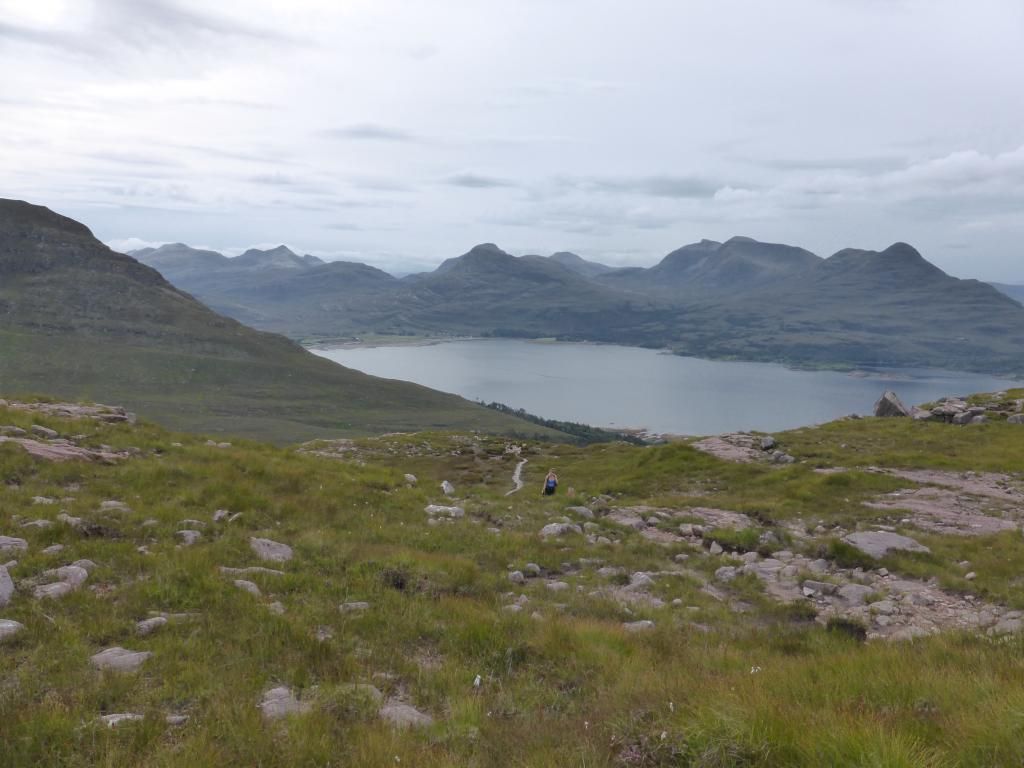 We pushed on at a pretty quick pace to keep ahead of the weather and soon entered the magnificent Coire Nan Laogh. What an amazing place. Huge cliffs either side and every sound just echoes.
Liathach looking moody under darkening skies
As we progressed upwards, a shout from my eagle eyed wife and above us an eagle took off from one side of the cliffs and circled above us for a couple of minutes before disappearing west wards. Pretty certain it was a golden eagle as I could see no trace of a white tail. One thing for certain, this was an eagle, no buzzard. I reckons that if you are in doubt, it is probably a buzzard, as when you do see an eagle, there is no doubt...It's HUGE!!
You can see it on this photo to the right of the crags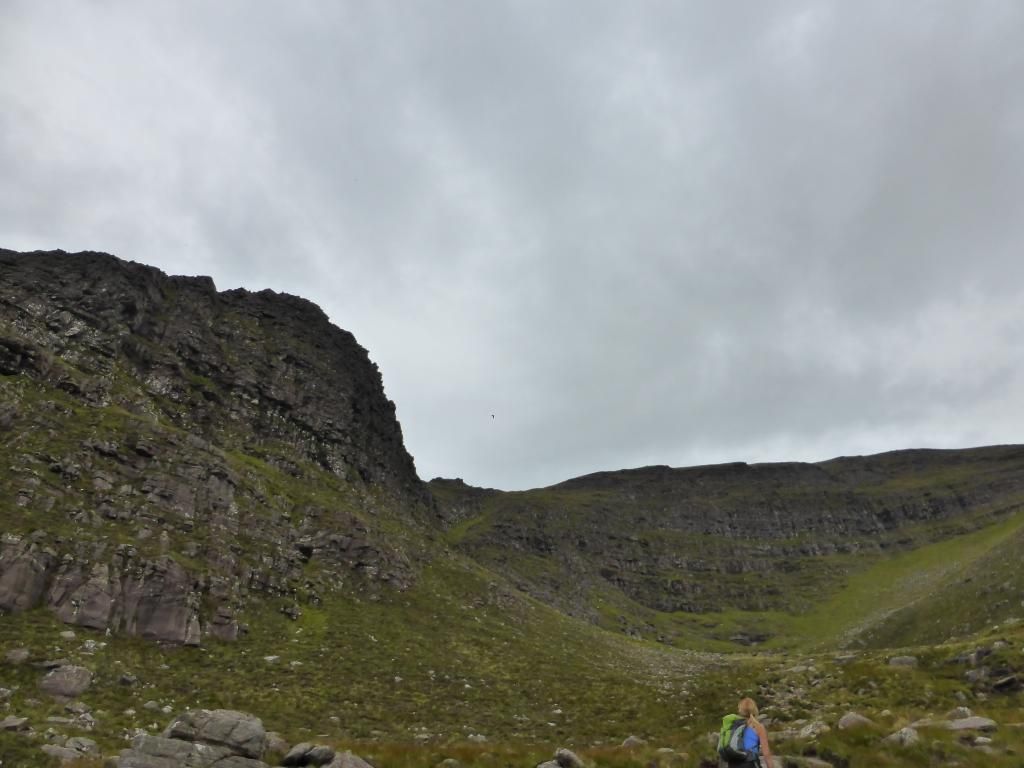 A couple zoomed pictures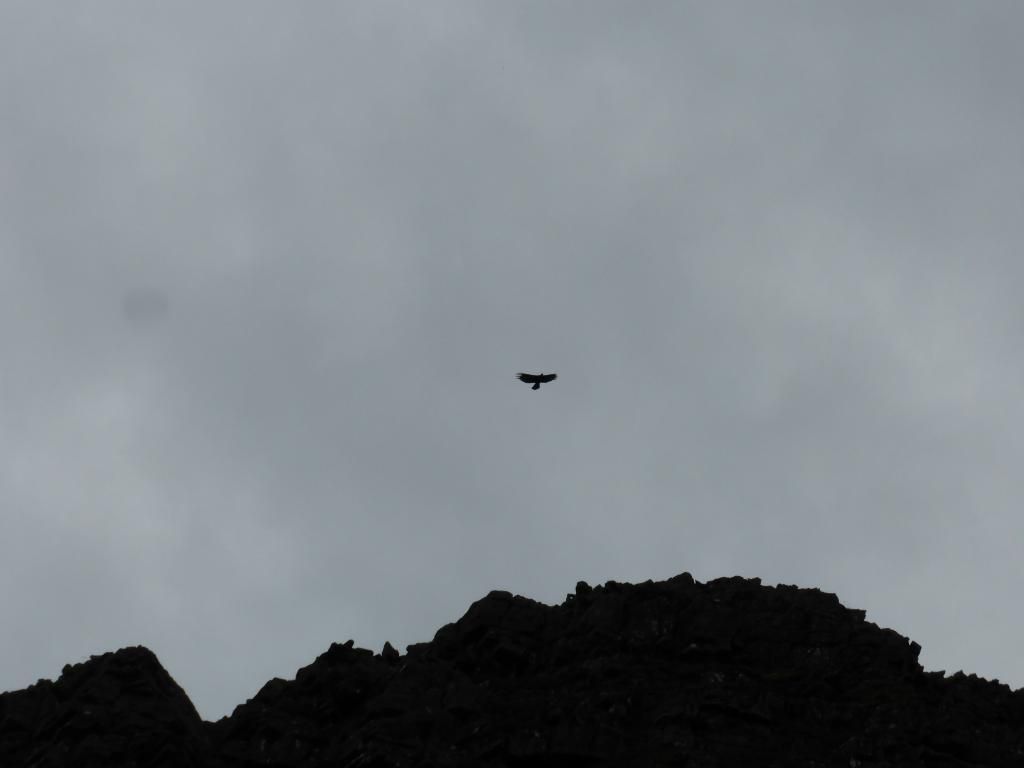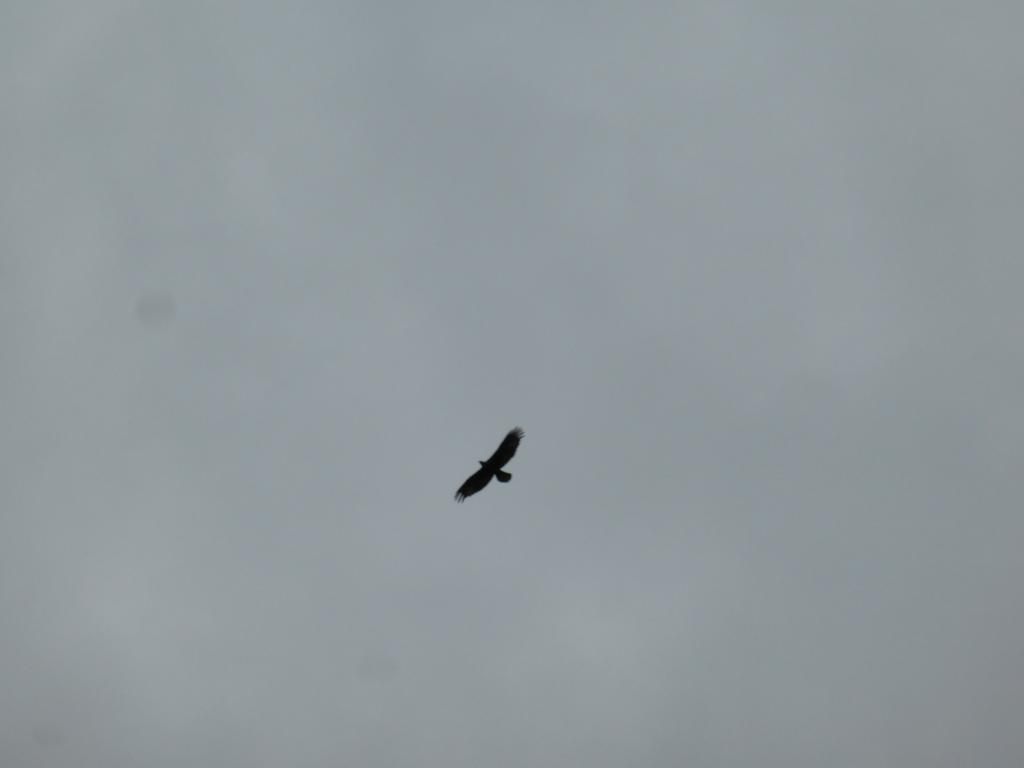 I have added a few digitally cropped pictures on the wildlife sightings forum.
Upwards we went following the burn. The path is pretty steep, but well constructed. No exposure at any point so straight forward for anyone who may suffer from vertigo. We met a couple of chaps on their way down . They had started earlier and, like us, had just been to Tom na Gruagaich.
Moley was coping well. She often suffers from sore pads, but today, with plenty of grass to walk on, she was fine
Eventually, after what seemed a very long haul, but enjoyable and not too strenuous, the cairn at the summit plateau is reached.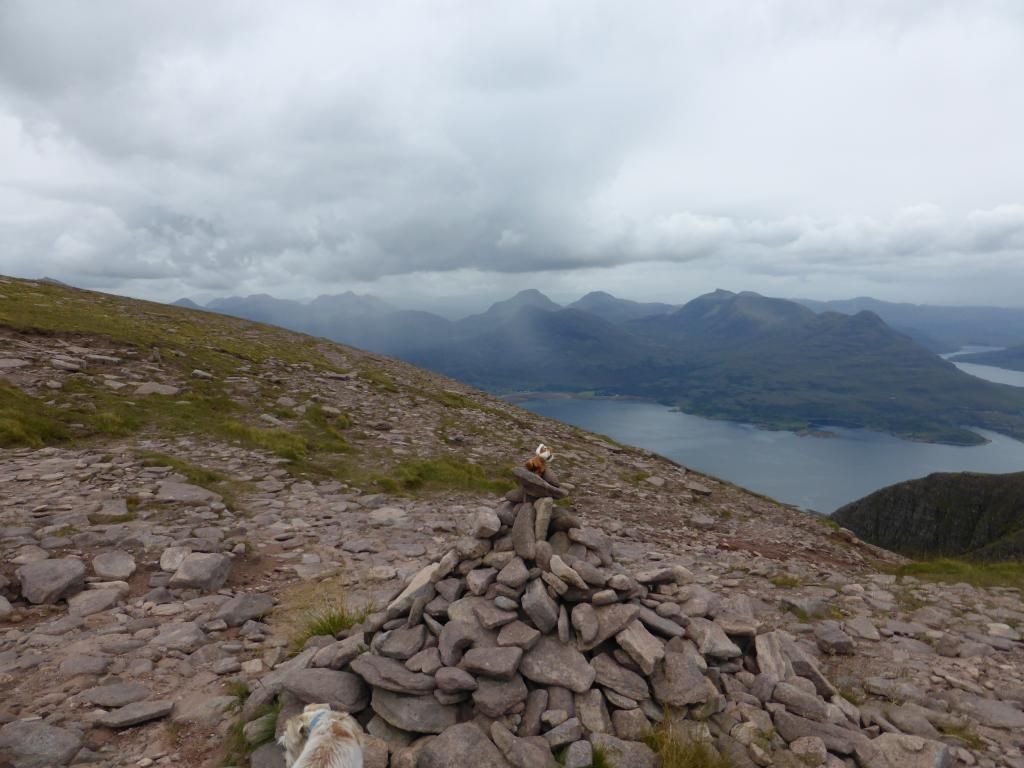 Looking back towards loch torridon
The summit cairn is a short walk away, magnificently perched at the edge of the cliffs with incredible views over to Sgurr Mor and the horns
We have done a fair number of hills over the years, but all have been corbetts or less, so this was our first munro. A great feeling. Its took a long time for Me and Becky to finally achieve one, but Carter has done pretty well at seven! (and Moley)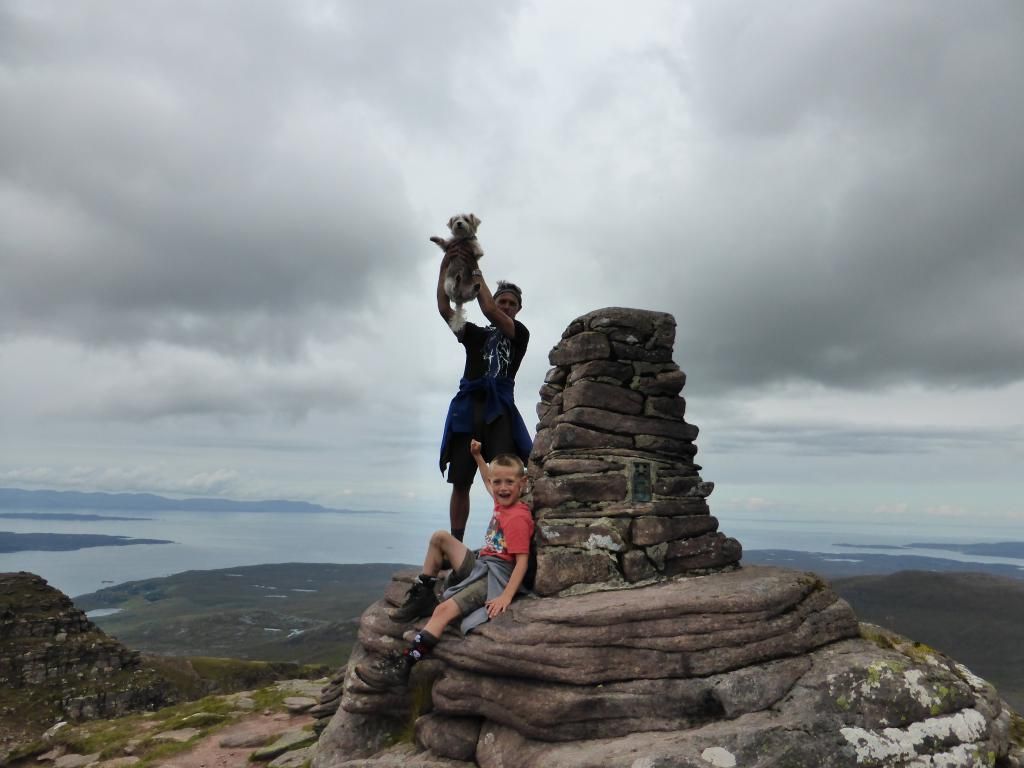 We had a sandwich at the summit and a couple of chaps joined us who had walked the other way over the horns and sgurr mor. As we ate, the forecasted rain started. No time to hang around and we started the descent.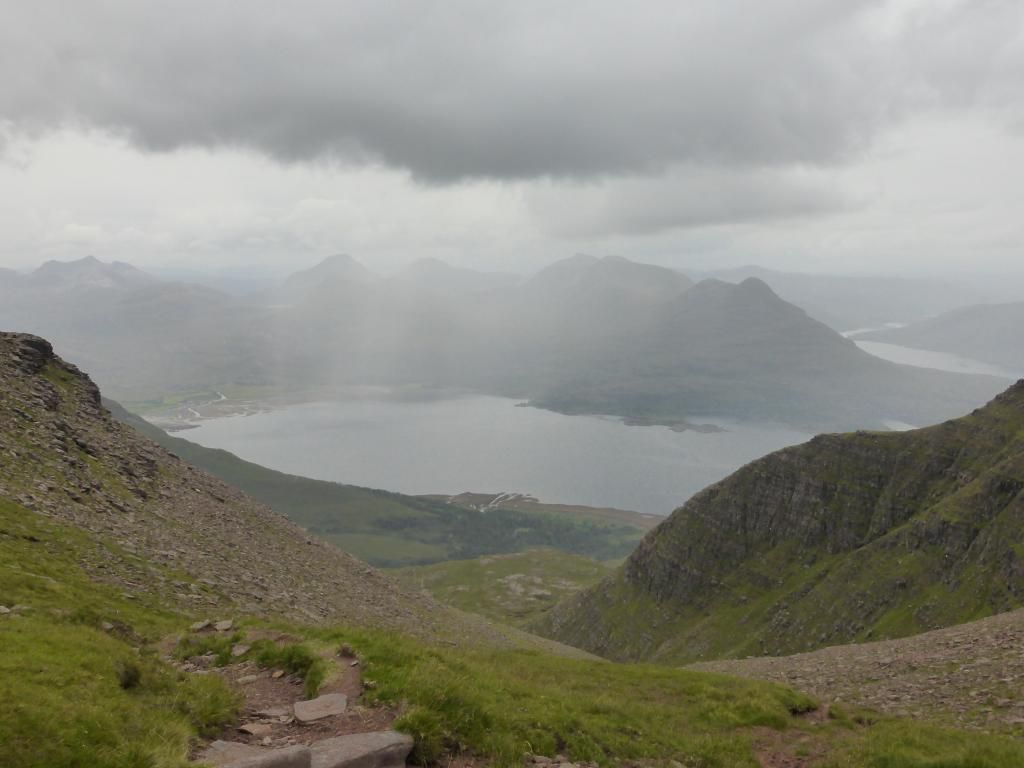 Having started in t.shirts, we now wore full waterproofs and trudged of back down. The rain got heavier and it seemed to take an age to descend to the base of the corrie. The rain relented slightly, but with that the midges came out in force. It would have been nice to have the odd stop, but as soon as we did, we were covered in them.
During the final stretch, Moley diverted off the path to obtain something from behind a rock. At first we were puzzled at what she had found and then to our horror, we realised what this small tubular cotton wool object with a blue string was!!! What? Why,? Who? Luckily she dropped it and we continued on our way. Weird!
Finally, after 4 hours we were back at the car, doors quickly slammed to keep the midges out.
And, as I write this, it is now Tuesday morning, and, the rain has still not stopped!!!!