I took the City-Link bus from Glasgow to Ballachullish village, and It was the season for brambles.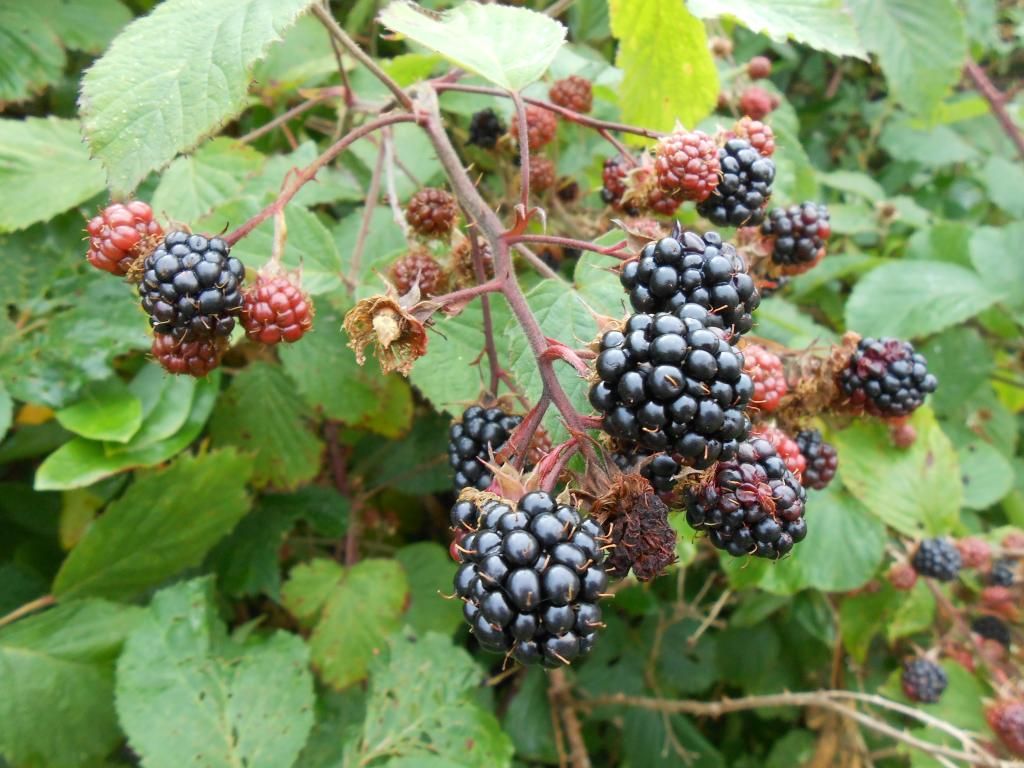 Sgorr Bhan was the first challenge.
This old bridge is a nice piece of stonework.
Backview to Ballachullish.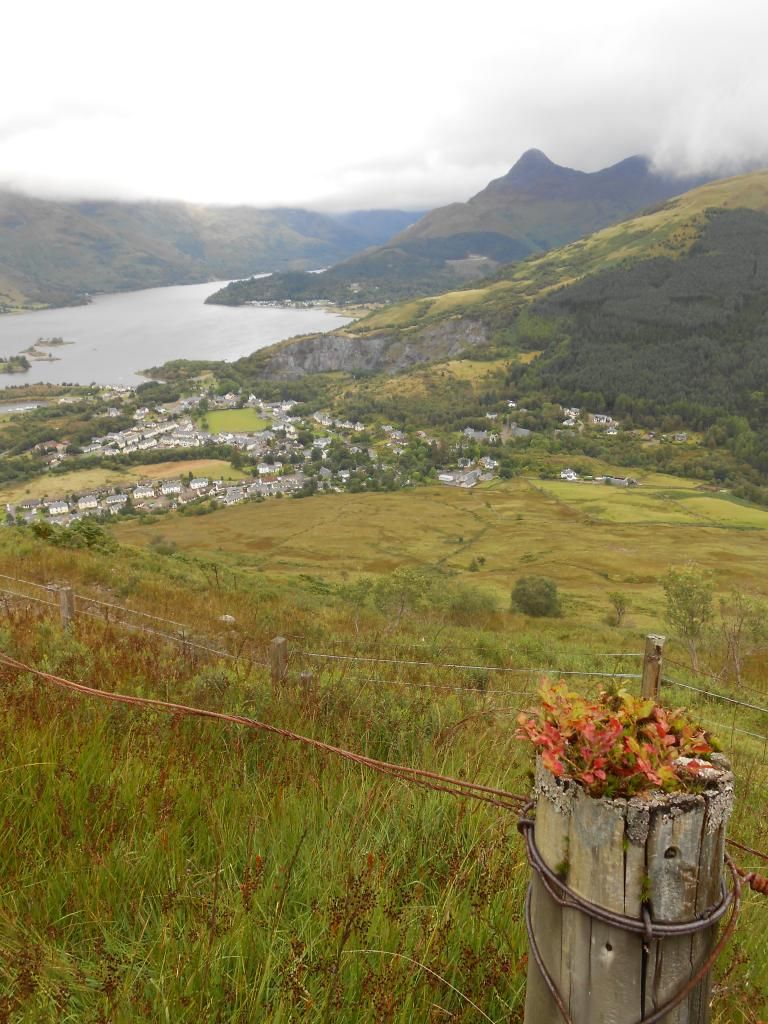 The weather was blustery up here. I could hardly walk straight on the ridge.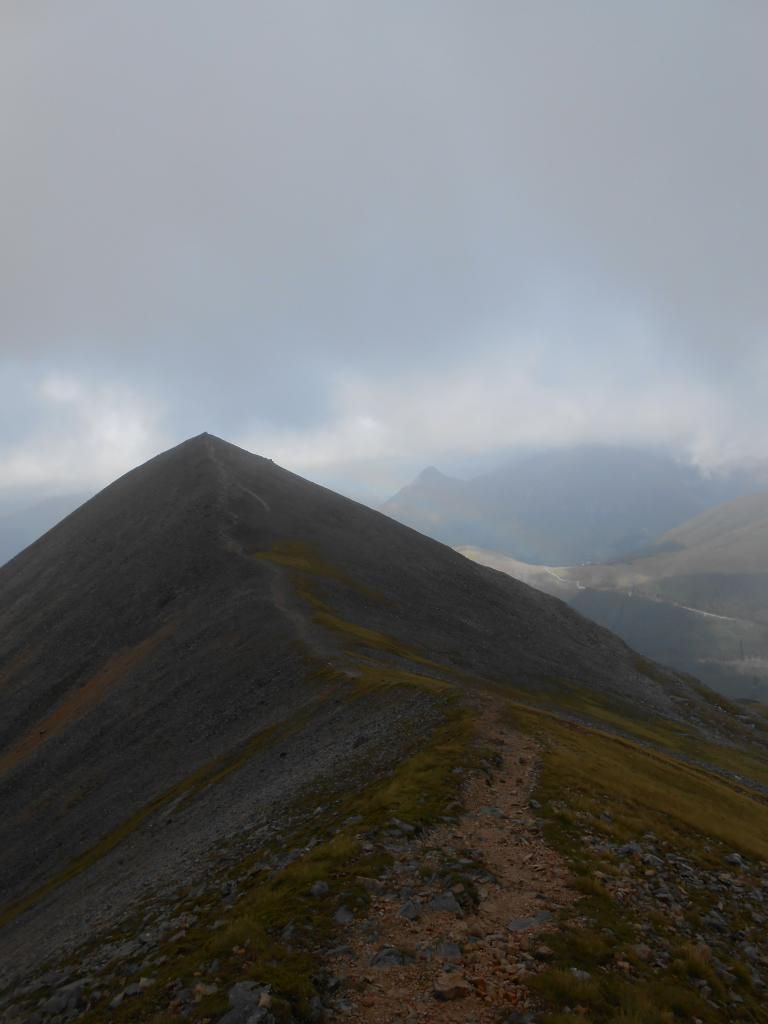 The summit of Sgorr Dhearg. I put a rock on top of the mittens to prevent them from blowing away. If you loose one, that hand will be cold.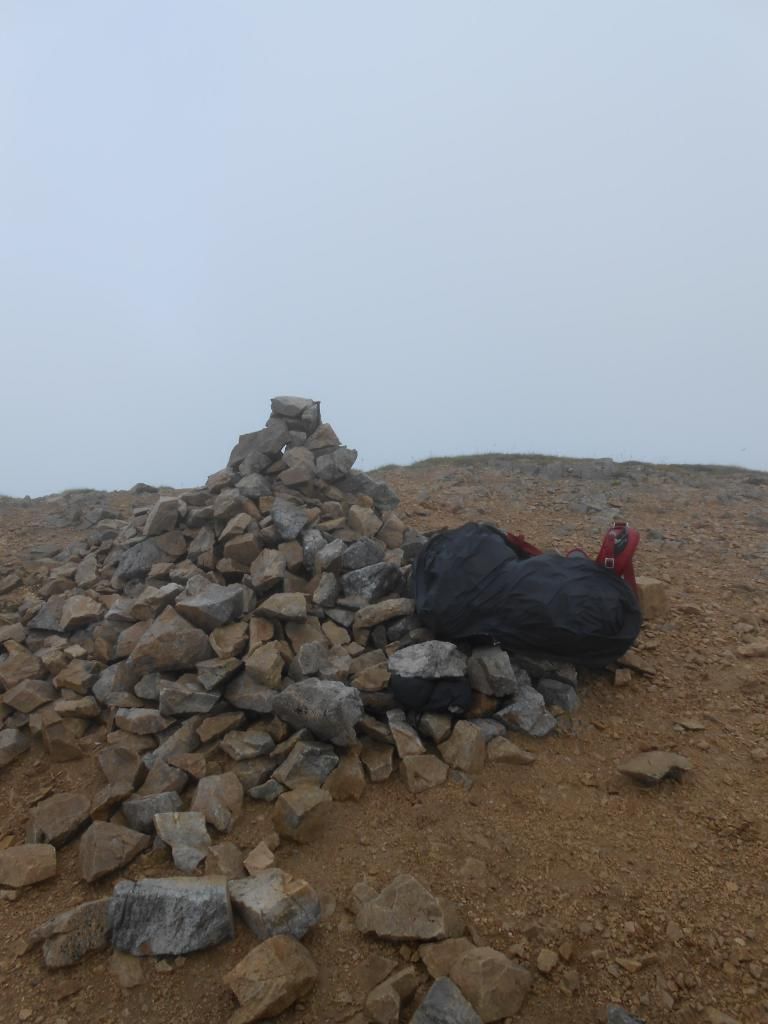 This is from the bealach between the two munros. Sgorr Dhonuill in the west.
These pictures are showing the scrambling section up to Sgorr Dhonuill. Sgorr Dhearrg in the east on the first photo.
It's never getting worse than this. Easy scramble.
A stone feature.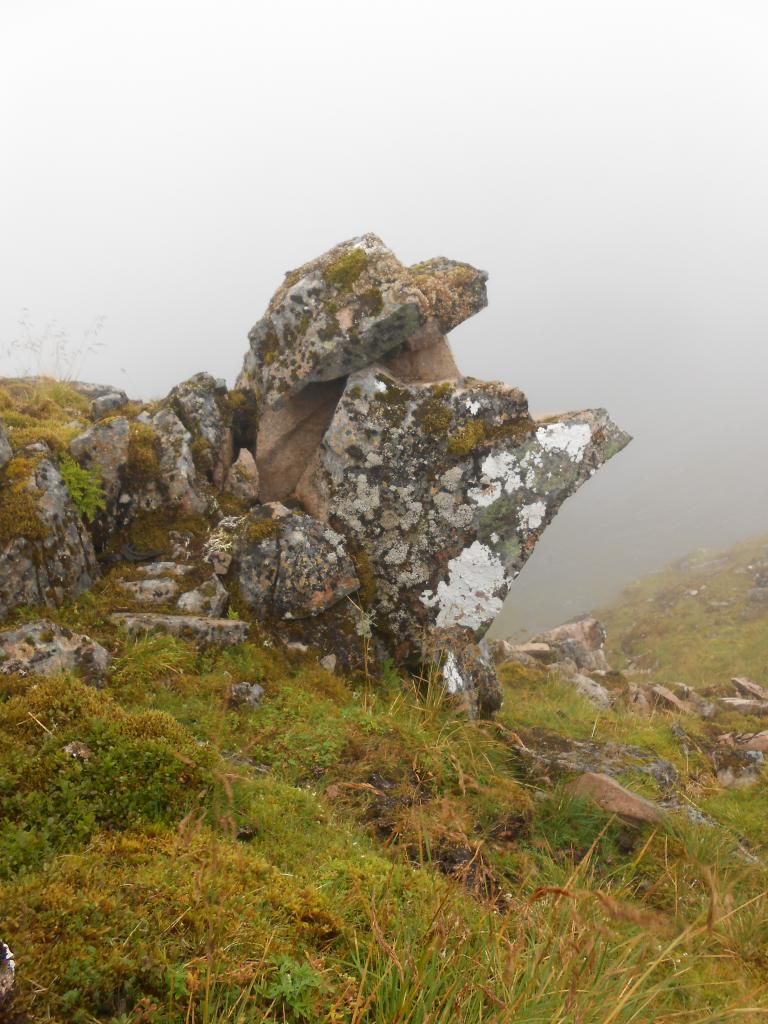 Ben Nevis in the distance.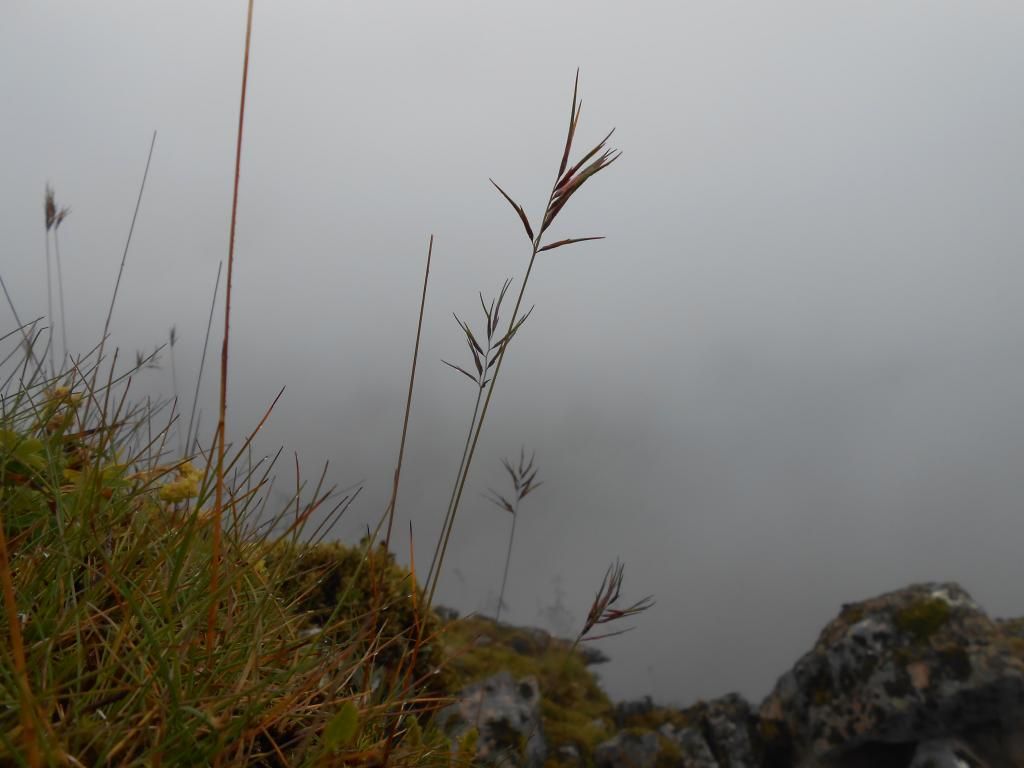 The cairn at the top of Sgorr Dhonuill
I have been saving this munro for the view to the west.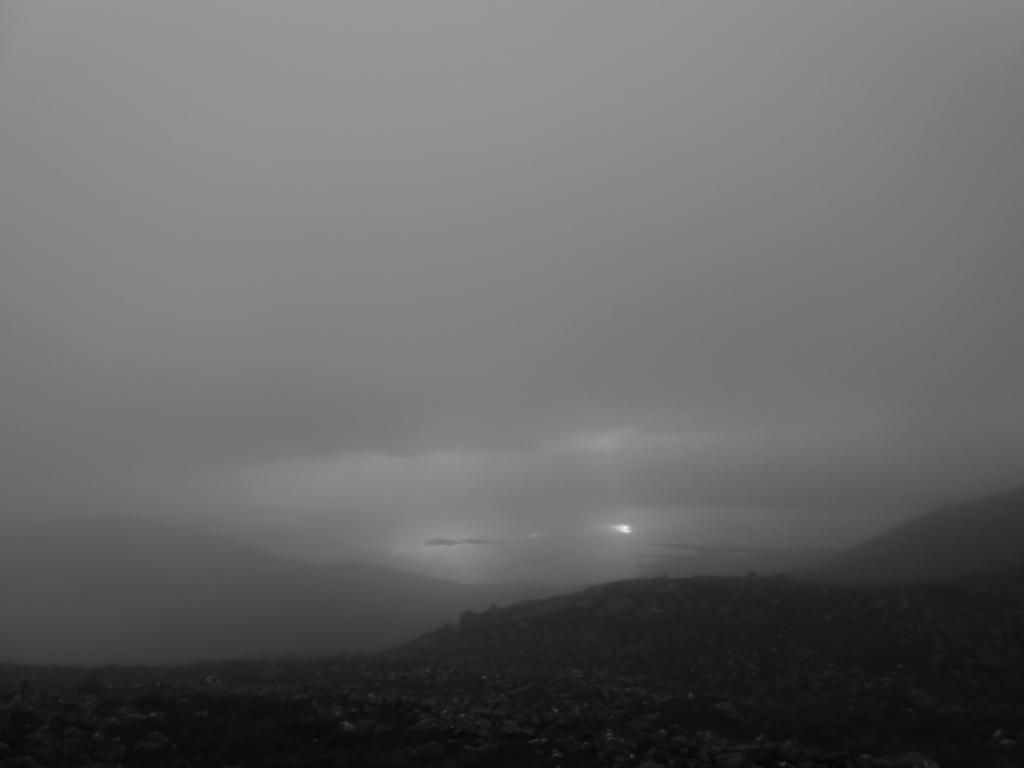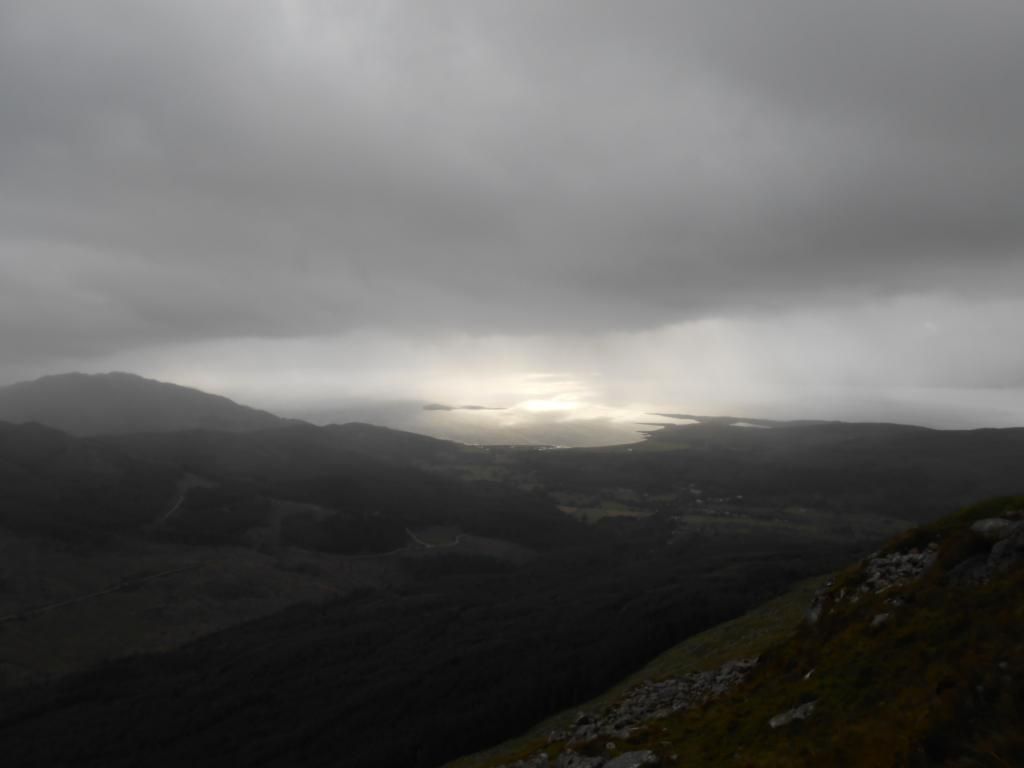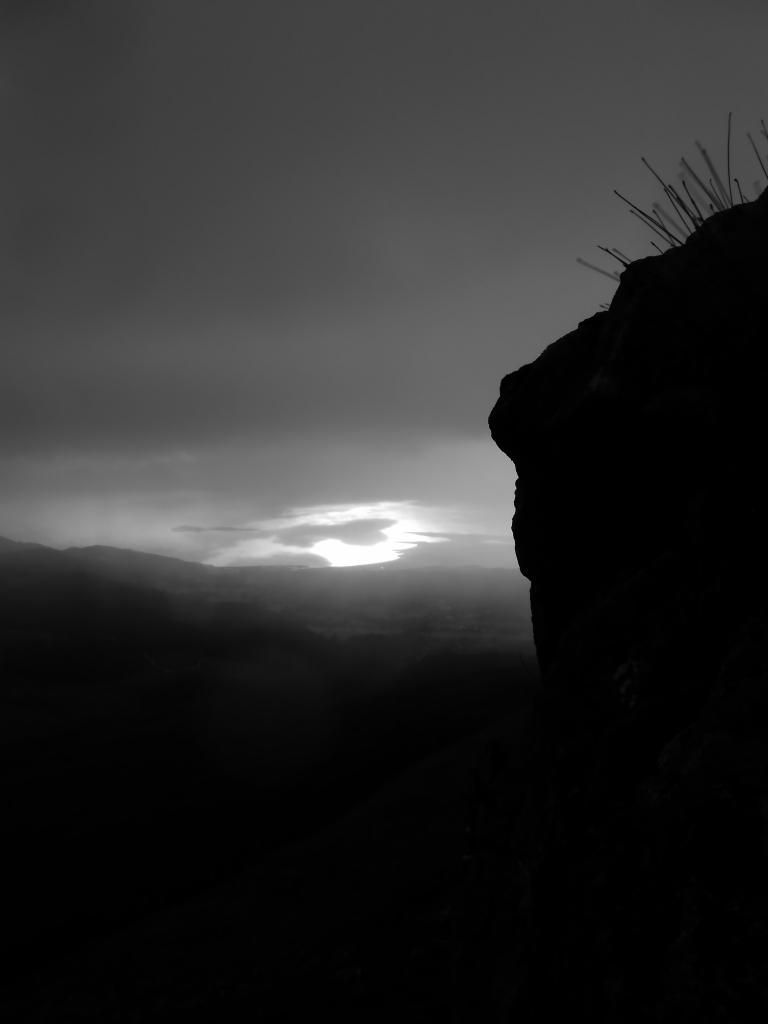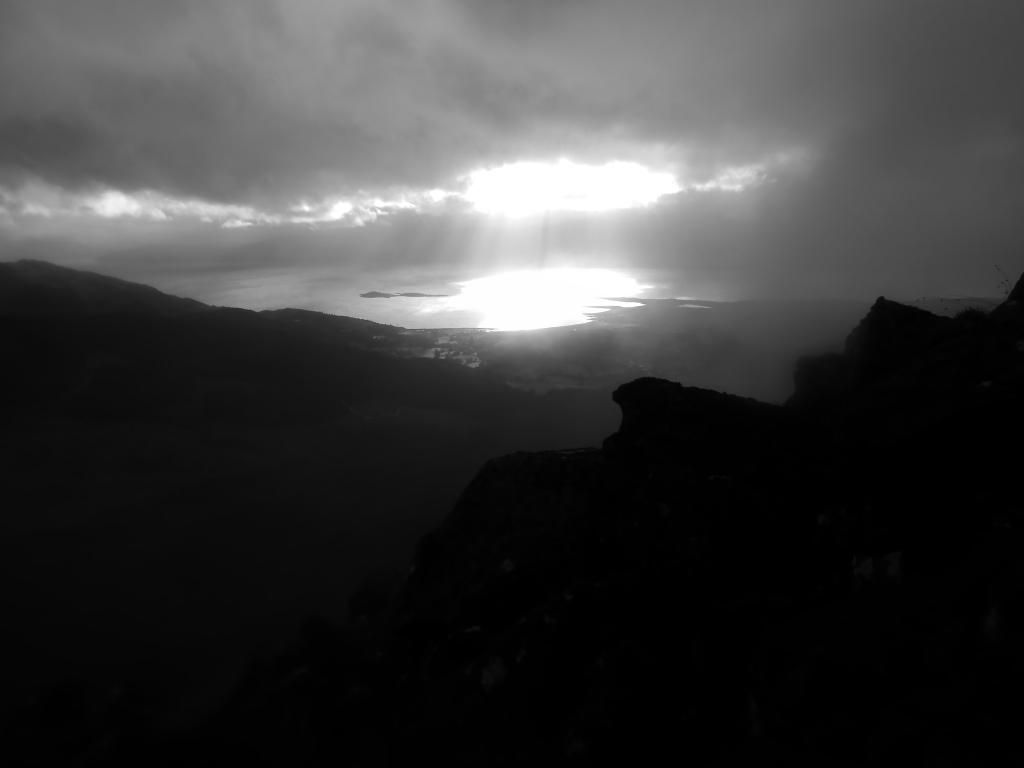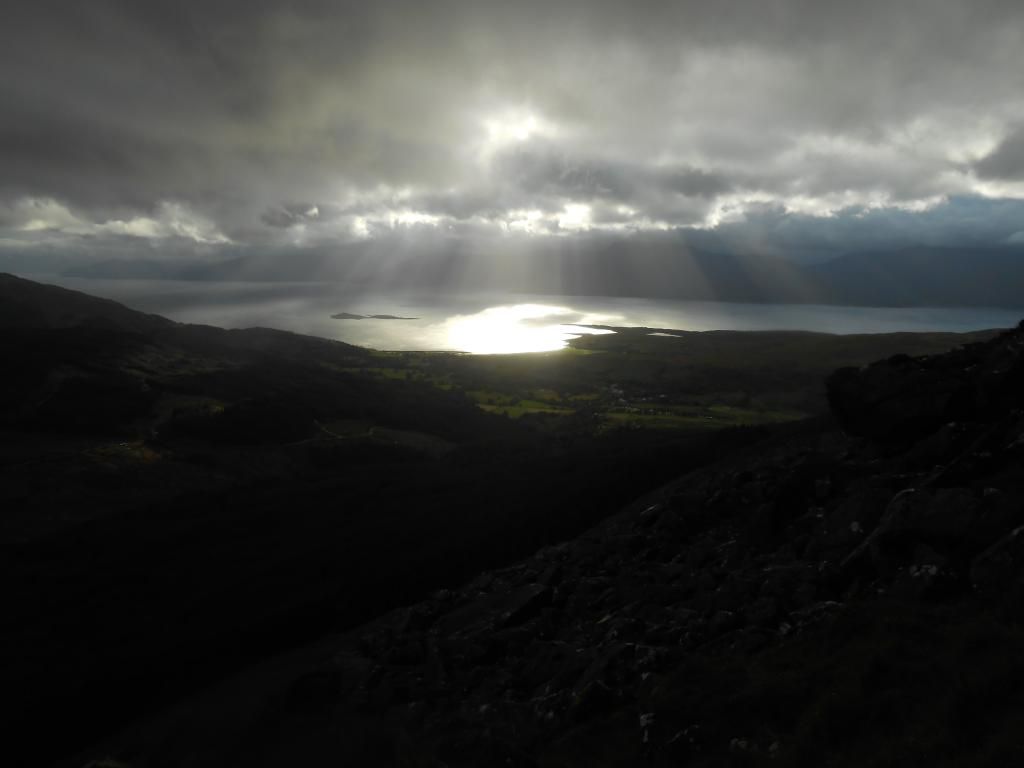 The descent wasn't too family friendly and it was good to see the red roof of the bothy.
Soon there was a wee fire.
The next morning the weather was quite "ballachullish", so I spent some time considering what to have for breakfast, instead of looking for more grahams, corbetts, and Munros on the map.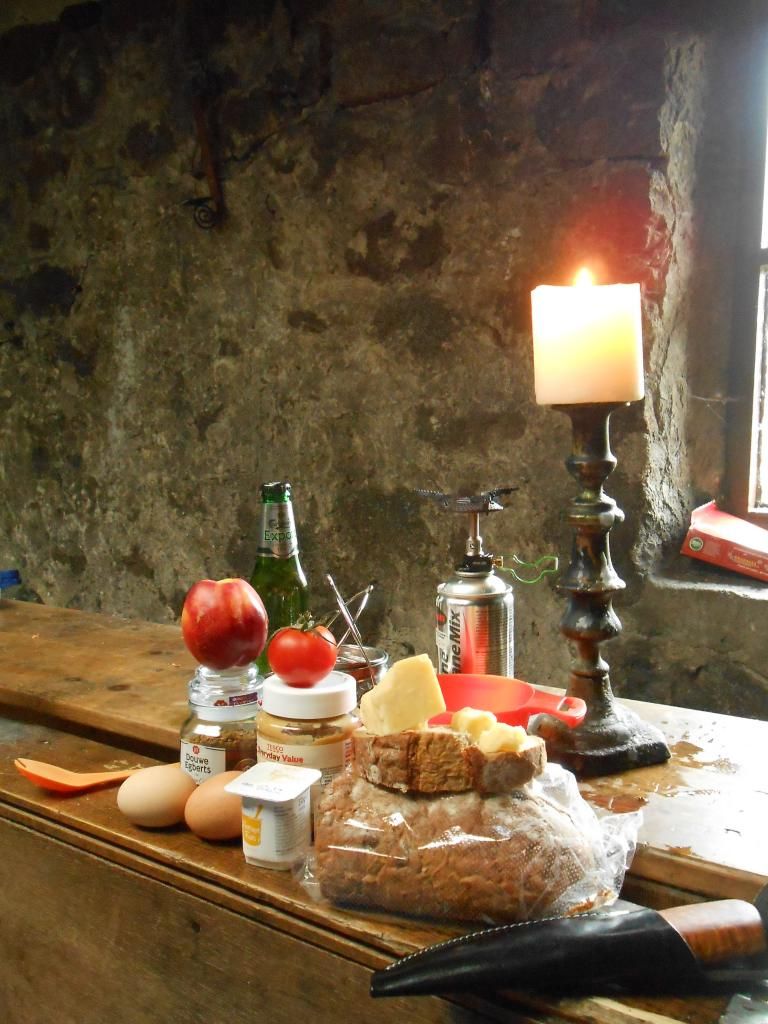 I left the bothy late in the morning, but there is just one rule...
A Rule
Master Røkkum went for a tour over the mountains
With his friend Mr. Wiegand. They started at daybreak
And wandered until the day began to wane
Then found a hut for their night's rest.
"There's a rule," said Røkkum "When you leave a hut,
you should always leave everything just as you found it"
"Yes, that's the first thing a woodsman should learn"
Said Wiegand, and looked approvingly on.
Now they thought they would eat
And take a swig of the water of life.
So they shuffled in, but then they saw, under the roof
There hung a silent and stone-dead man!
But they were hungry, and longing for a drink
And abandoning all respect they just cut him down
And set him nice and quiet on the doorstep outside
Whereupon they ate in peace.
Afterward each found his bed
And fell asleep, and they slept as only exhausted men do.
When morning came both men wanted to carefully check
To see if everything was as before.
After eating breakfast followed up by a nip
They doused the fire and closed everything up
But out on the doorstep still sat the hanged man
And what should the boys do with him?
"Listen", whispered Wiegand "Help me carry him
We'll hang him up again, there's room here."
"Sure" answered Røkkum, "Because when you leave a hut
You should always leave everything just as you found it!"
(H. Wildenvey, I found this poem translated to English on this webpage:
www.norwayhut2hut.com
, Copyright © 2010 Richard Strimbeck.)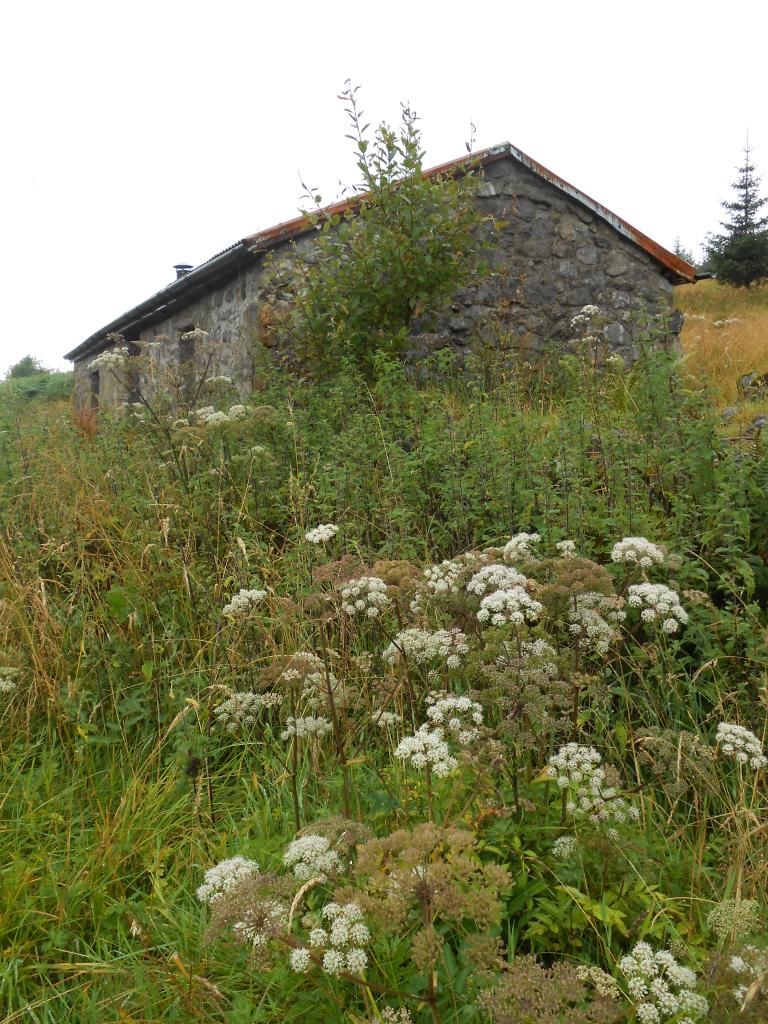 And this is the original text:
En regel
Forstmester Røkkum gikk tur over fjellet
med vennen Herr Wiegand. De startet ved gry
og vandret til dagen begynte å helle.
Da fant de en hytte til nattely.
"Det er regel", sa Røkkum, "en hytte skal være
slik når en går, som den var da en kom".
"Ja, det er det første en skogsmann bør lære",
sa Wiegand og så seg bekreftende om.
Nu hadde de tenkt å la maten smake
og ta seg en klunkom av livets vann.
Så ruslet de inn. Men se der! Under taket
hang en stille og stendau mann.
Tja - de var sultne og hugne på drammen,
og blås i en dauing. De skar ham ned
og satte ham stille og pent på trammen
utenfor - hvorpå de spiste i fred.
Etterpå fant de hver sin køye
og sovnet som de mødige gjør.
Da morgenen kom vilde begge nøye
påse at alt var fullstendig som før.
De slukket på grua og lukket og stengte
efterat frokost var inntatt med dram.
Men ute på trammen satt ennu den hengte,
og hva skulde guttene gjøre med ham?
"Hør", hvisket Wiegand - "hjelp meg å bære,
vi henger ham opigjen - her er tom!"
"Ja", svarte Røkkum, "for hytta skal være
slik når vi går, som den var da vi kom".
Then I started to walk through the woods.
I saw many waterfalls.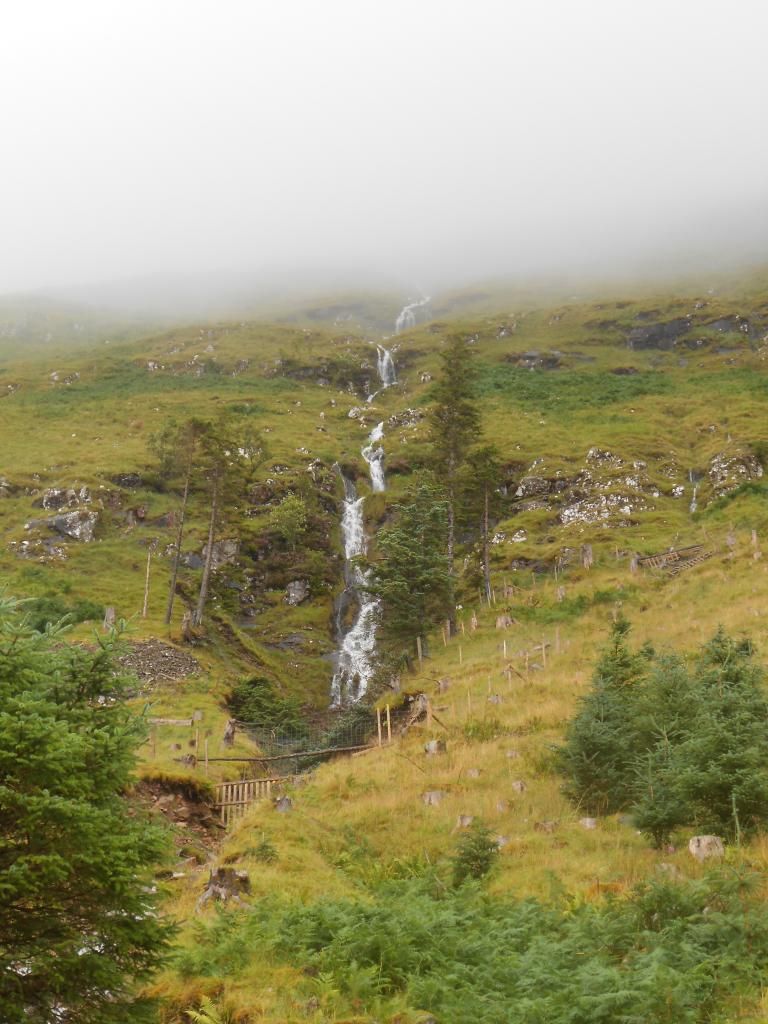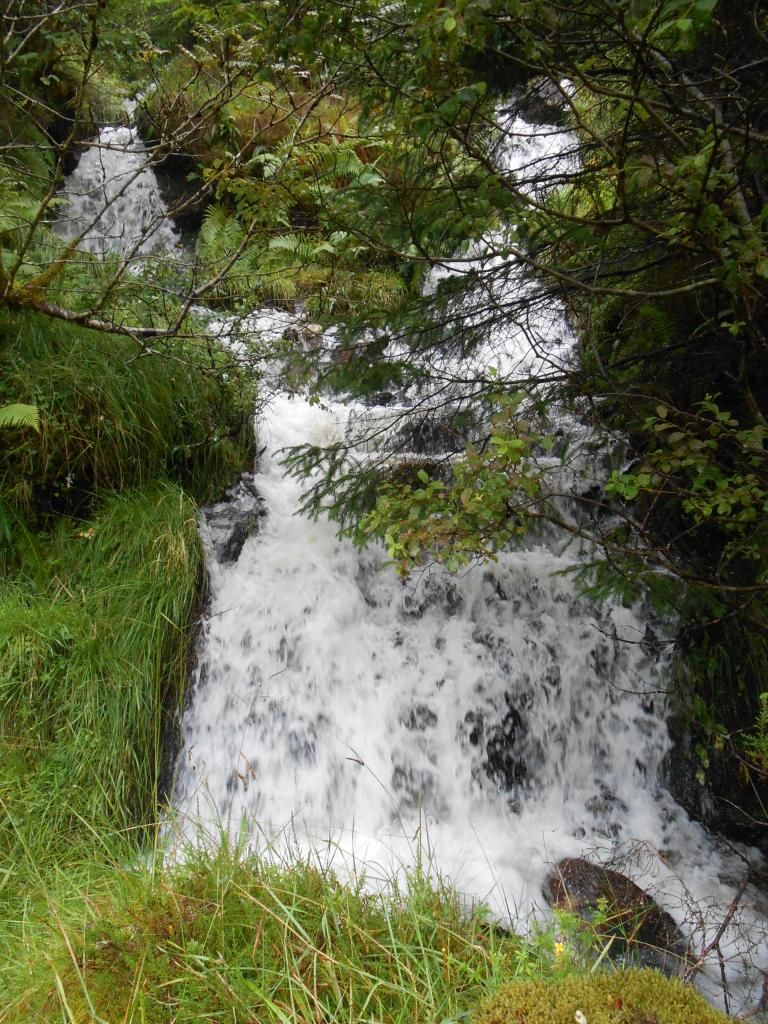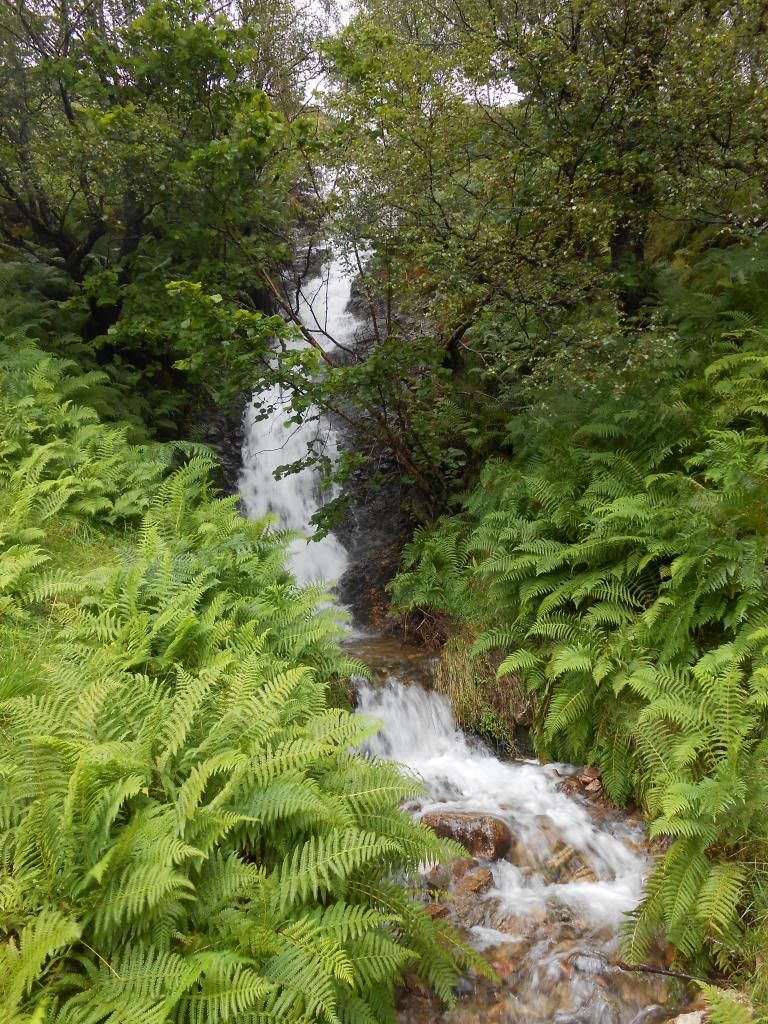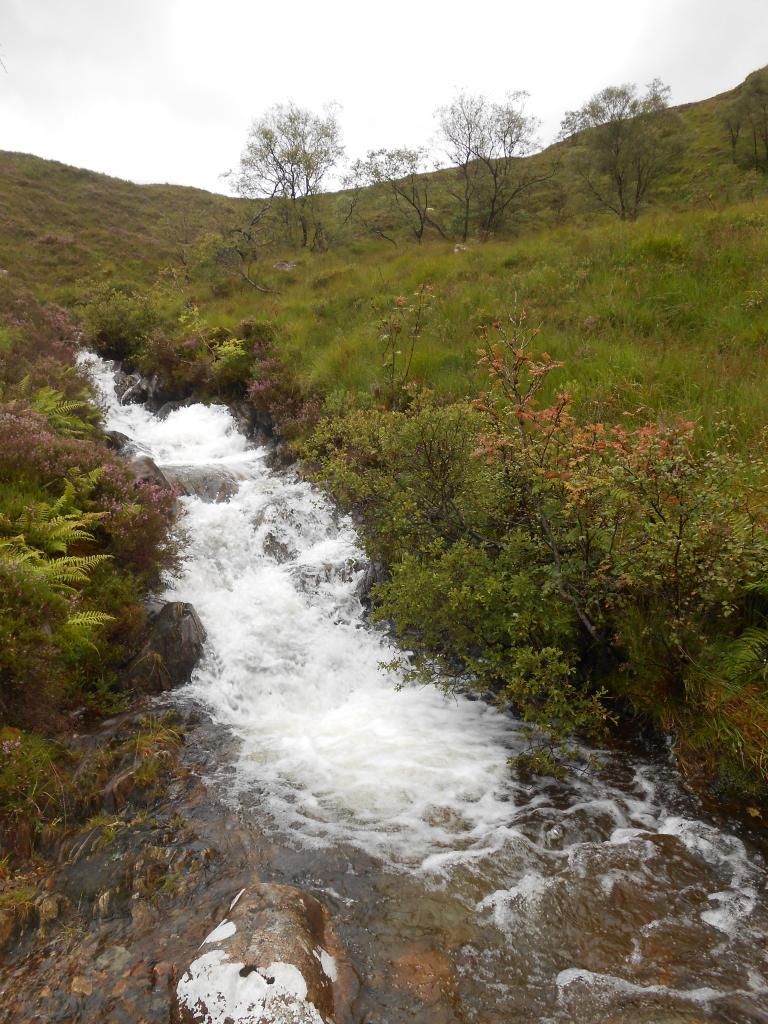 Then I had to make my way back to Ballachullish.