So finally a week off, after having to cancel previous ones due to a change of jobs
and we decided to go up to Skye for a few days to do some ticking.. Managed to scrounge the Campervan off ma folks and we were away on Sunday night
After a night in a rather slanty lay-by
We settled on banachdich as a decent warm up, and nae being ones for early starts these days were on the path up from the Memorial Hut at about half 10. Ooh I could tell I hadnie been oot for a few weeks!
We passed the bonny gorge/Waterfall, and took the leftward path beyond. Some drizzle put in an appearance, and it was fairly chilly, despite sunshine
It didnie seem like it took very long, or much effort to get into the corrie
Showers still lurking, sometimes lucky, sometimes not.. The going got steeper, and the path fainter, heading right before going a long way left on scree and boulders. The route was well marked by cairns but we took to the slabs and enjoyed some easy scrambling. Made a bit of a wrong turn up a gully instead of sticking to the wide, bouldery ledge. It had started snowing
At the top of the gully we found a wee shelter, so we huddled out of the wind for a snack, it cleared enough for us to see the ridge ahead up Banachdich.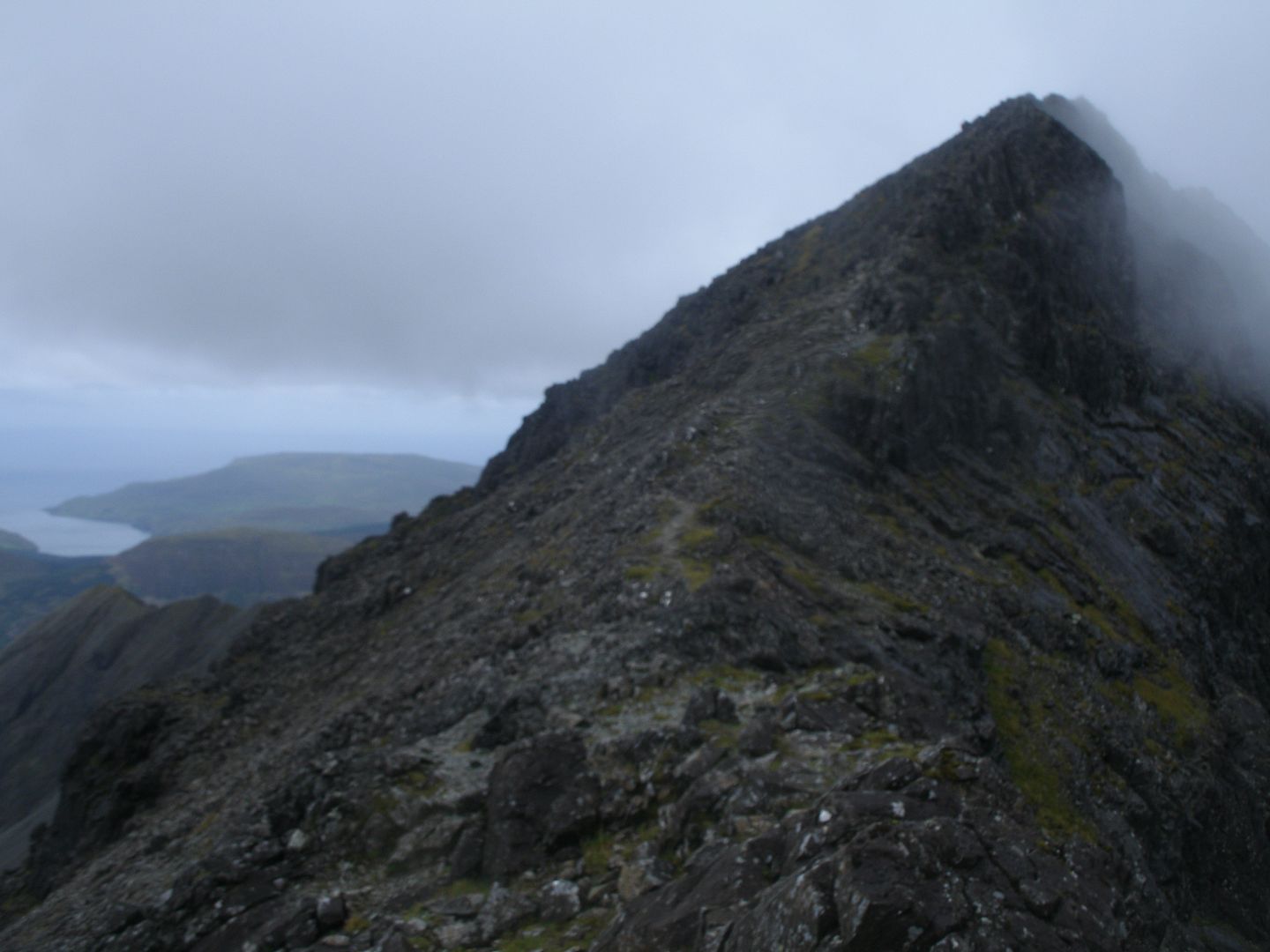 Going up the gully meant we had to traverse a lot, and negotiate some very steep, slippery basalt slabs to get down to Bealach banachdich, which wasn't enjoyable at all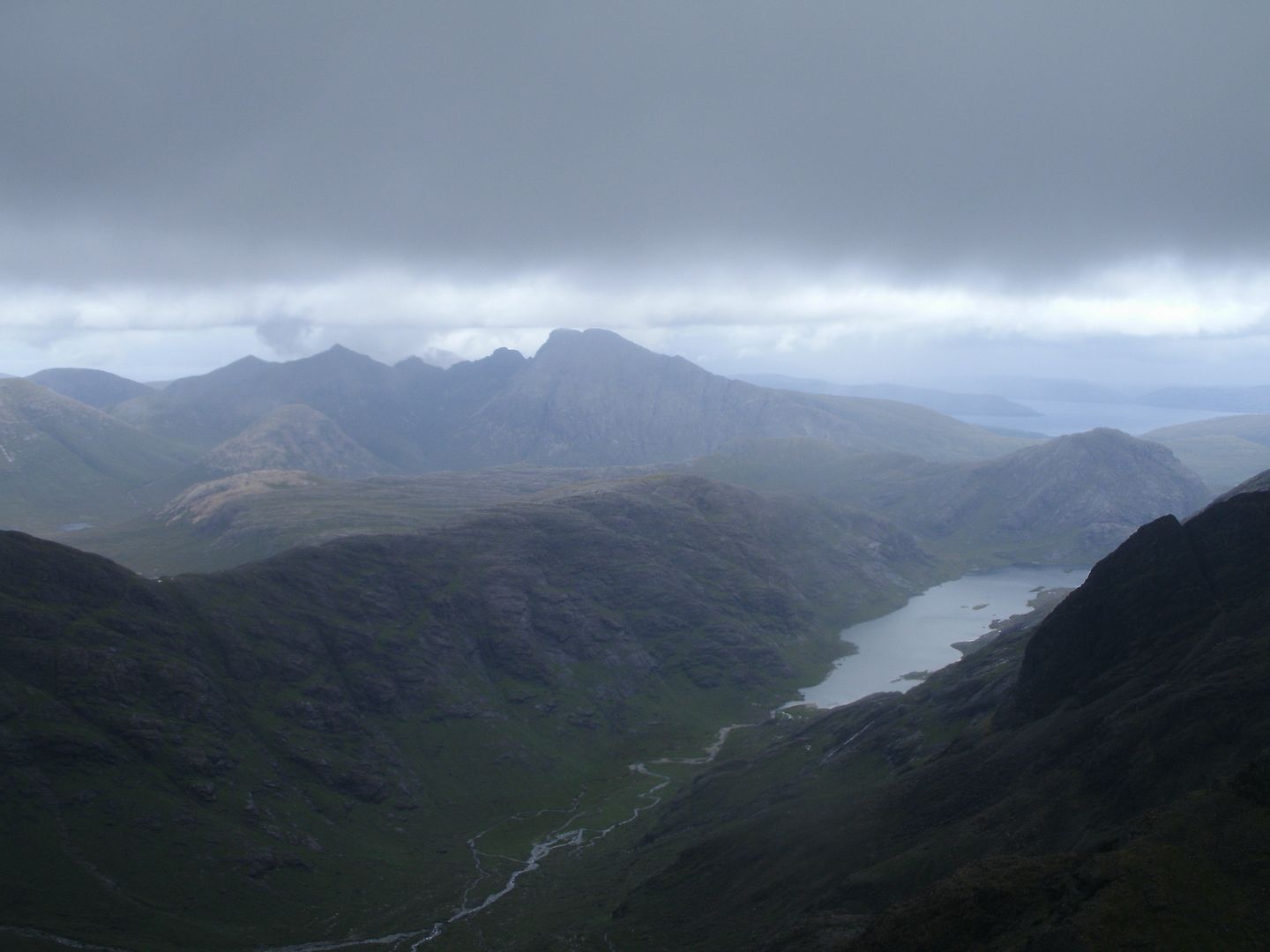 We started up the ridge, and were immediately having fun.. There re 3 scrambly tops that way, as easy or as difficult as you want to make it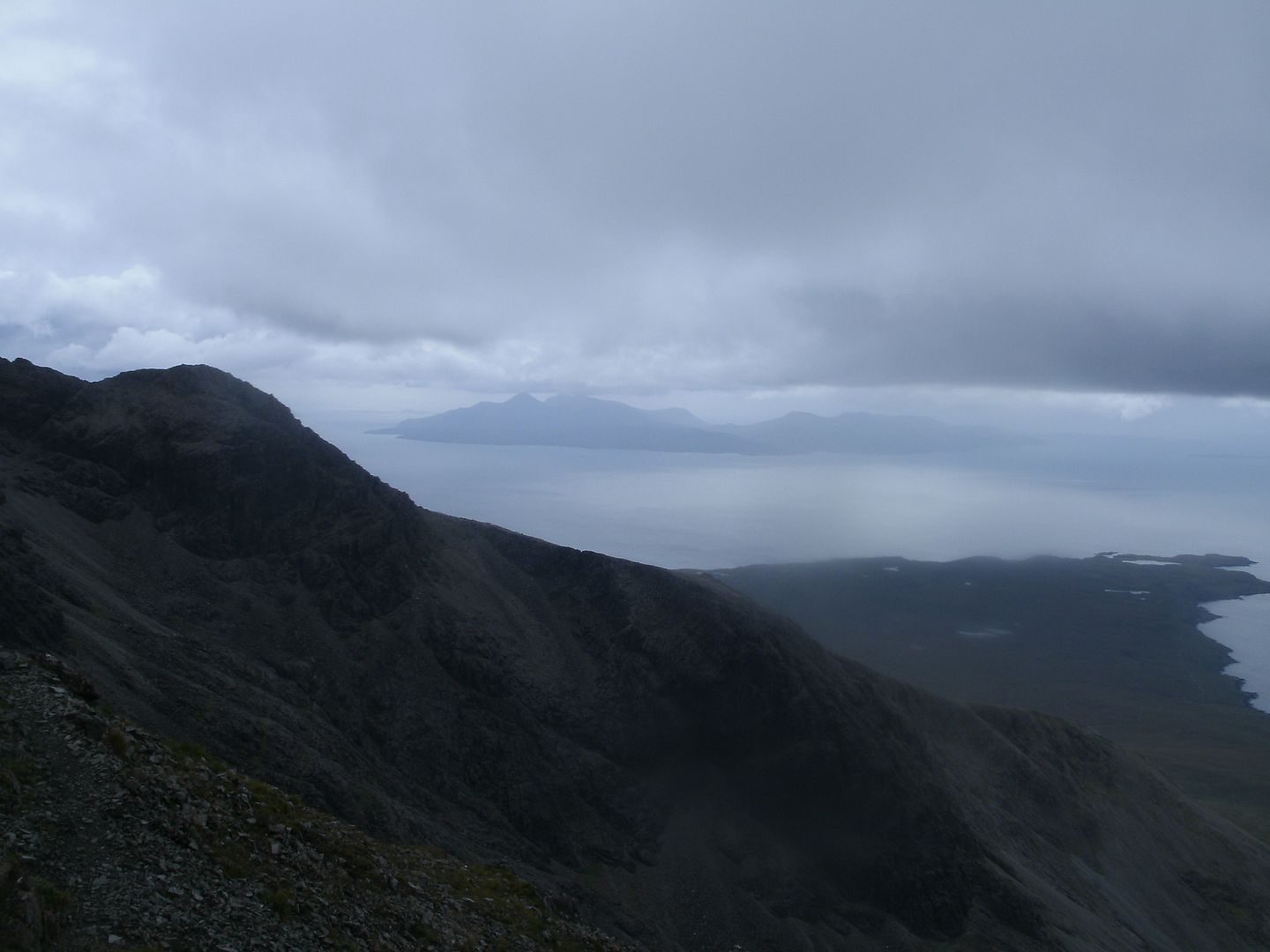 The hardest bit was a very vertical down scramble, which we could of avoided if I was being honest, but we were just getting a bit carried away I guess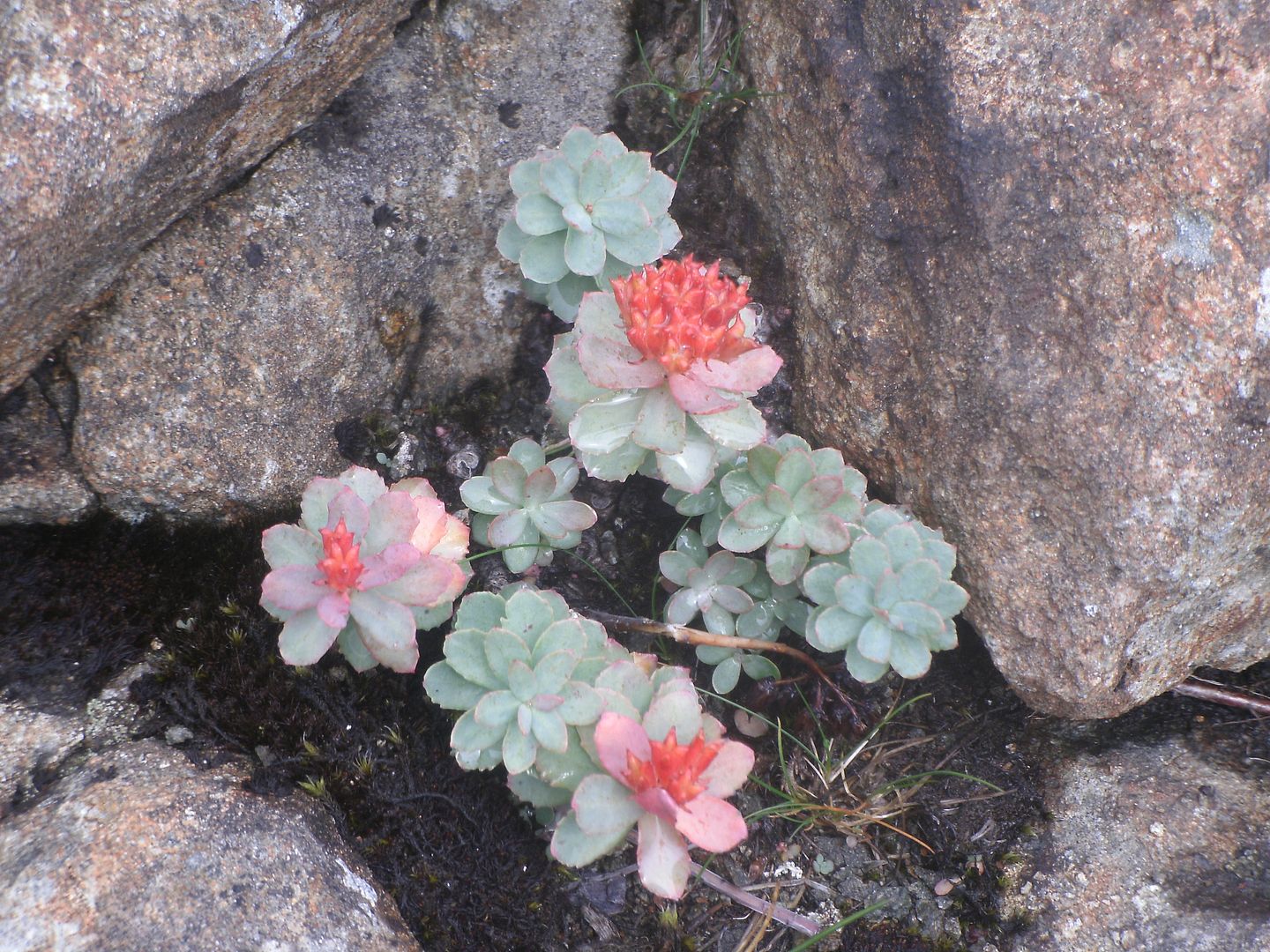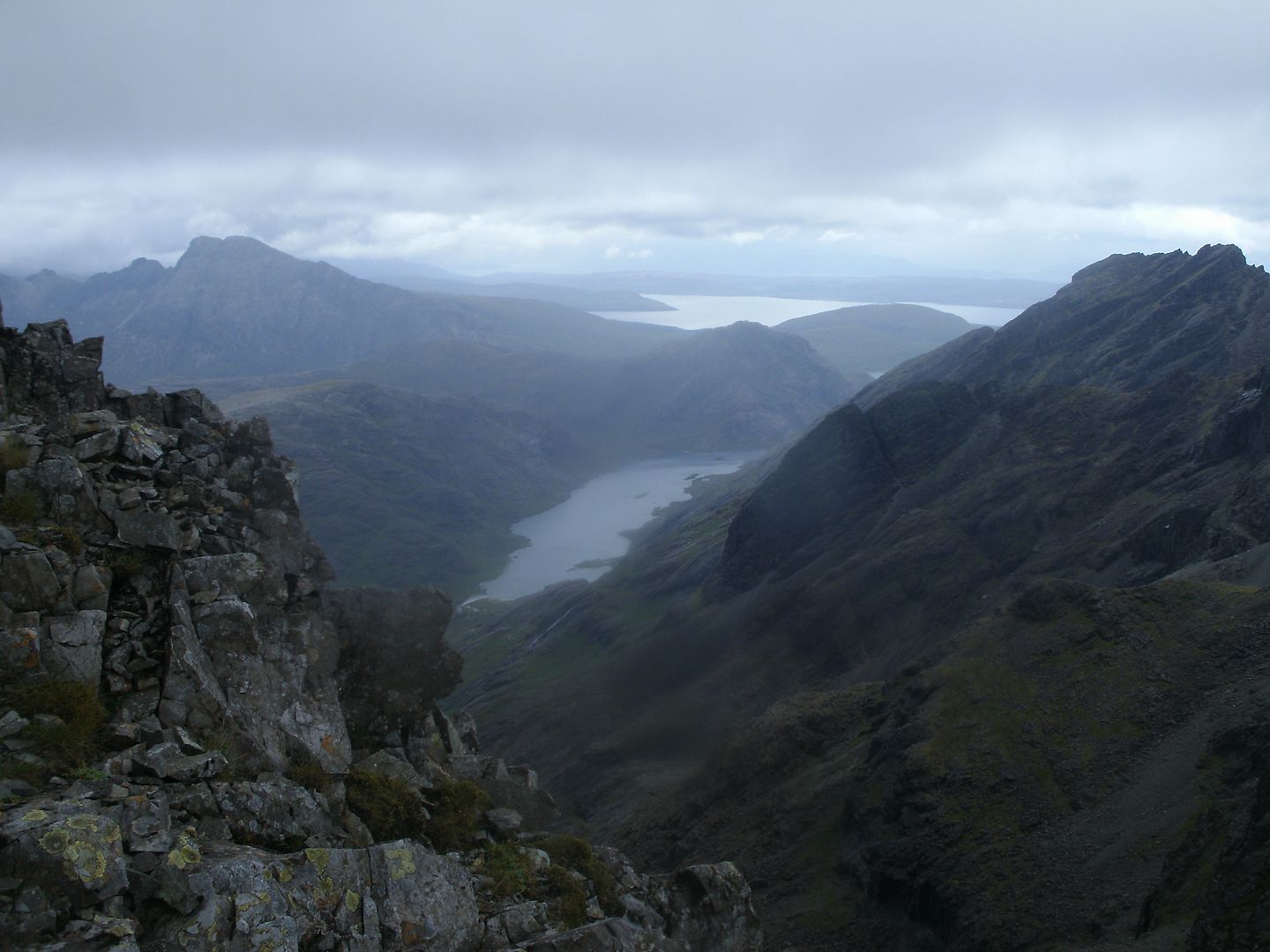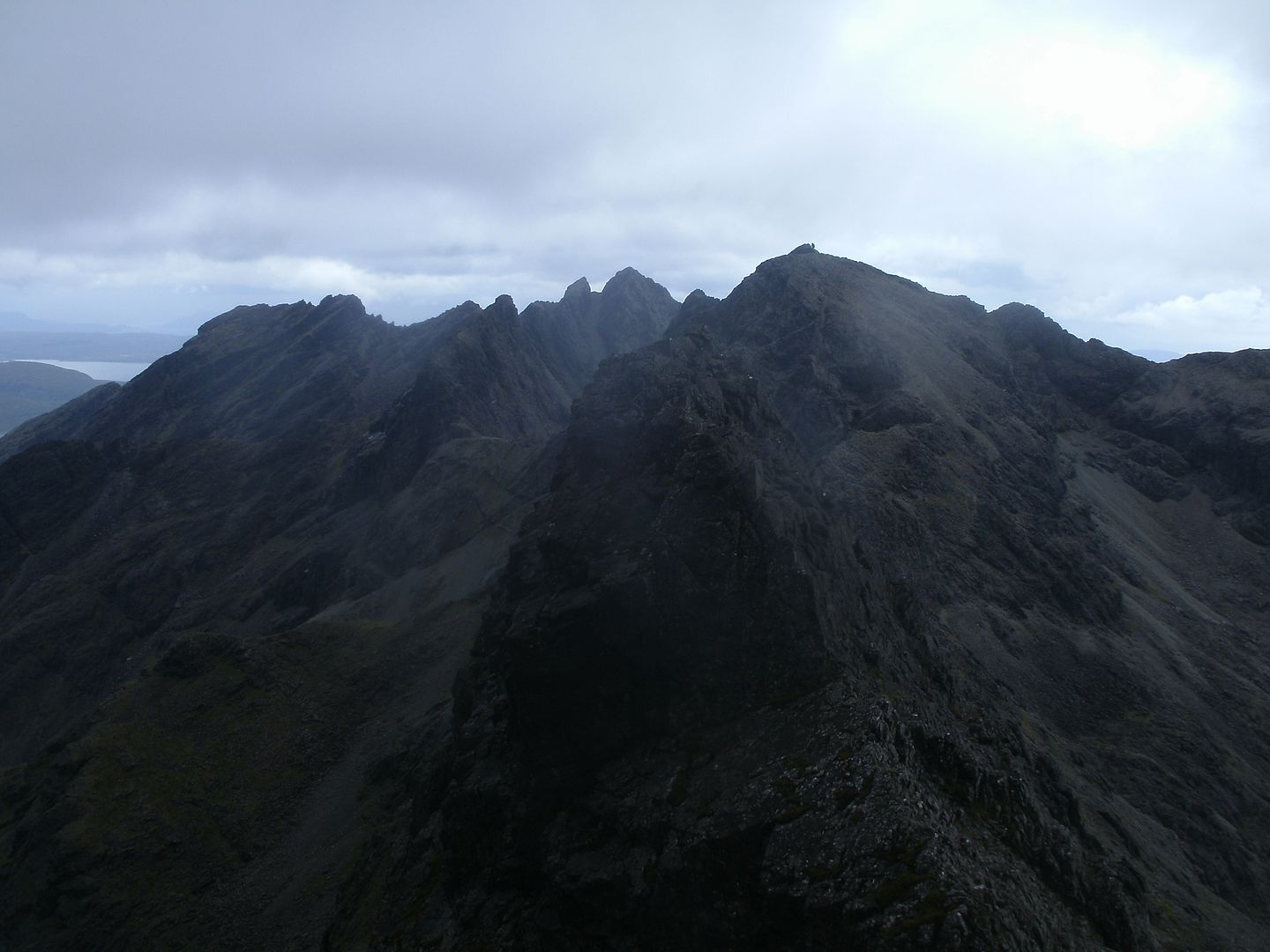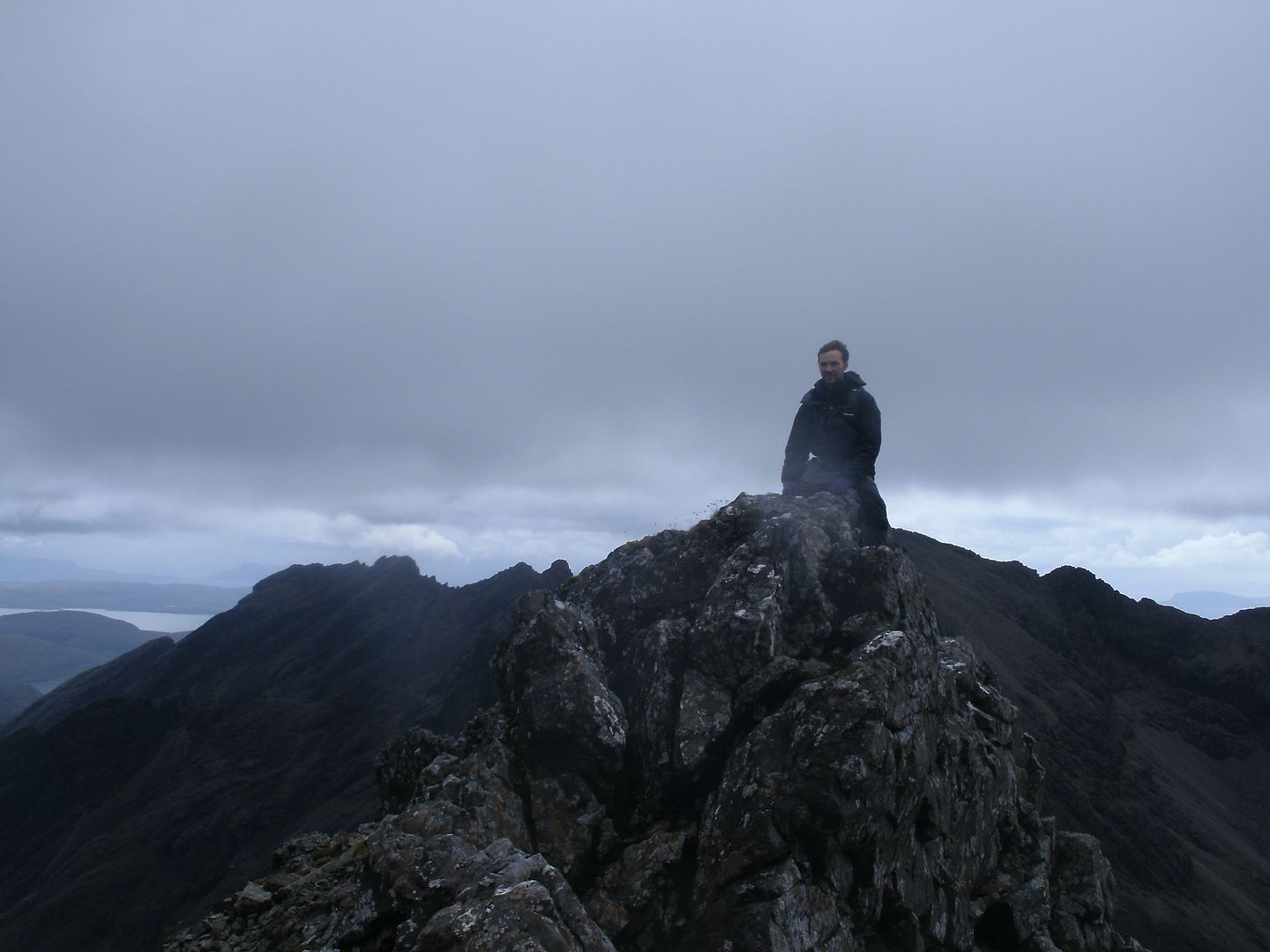 ride 'em cowboy!
We were almost at the summit (like 10 yards) when the another shower seemed like it was coming, and the clag came rolling in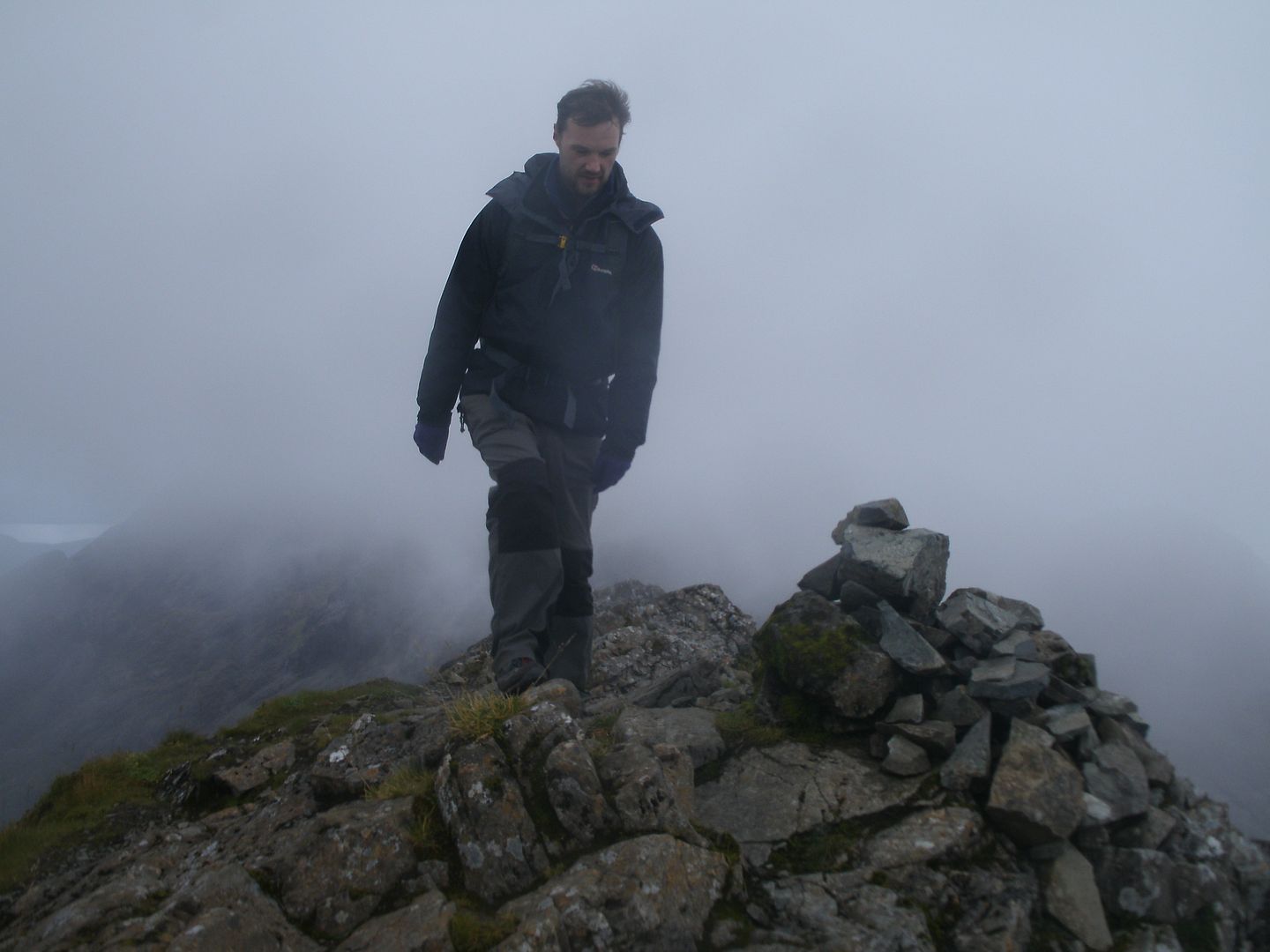 We hunkered down for more scraw, but within minutes the hail hit us
like literally hit us, the wind got so bad, it was pushing us about, and the hail stung like hell!
So time to make a run for it.. We headed off in our instincts direction, on a maze of scree paths. Our instincts were correct, as the clag got wispy and we saw the path below in the corrie, and easy ground (well easy for Skye that is) between us and it. The ferocity of the shower was starting to ease and we stopped briefly to wring out gloves and recover
camera was misty and waterlogged now
The path down from the corrie was not fun, all precarious and slippy, and would be worse in the dry! but further down it improved and a short march saw us pop out on the road next to the Youth Hostel, nae far from the van
Braw day, shortest, easiest day oot in the Ciuillin so far