i had been thinking of doing this route since last summer,so on august4th i set off by myself to take on the curved ridge
.got to the layby at altnafeadh around 3pm and set off over the bridge and took the left turn when i reached the fork.so this was it i was on my way to the waterslab,i was quite nervous at this point,i have done some scrambling on the anoch eagach,ring of steel,cmd arete a couple of times but i felt this was a step up from that so my belly was a bit jumpy to say the least
.route finding was very easy,you take a right turn at the waterslab continue up the light coulored scree till you reach a wee tree which you cant miss then scramble up to your right follow the polish,after this wee scrambly bit you go up to the left on more scree you look up and there it is exctaly as it looks in all the trip reports youve read and in all the pics youve looked at ...the curved ridge.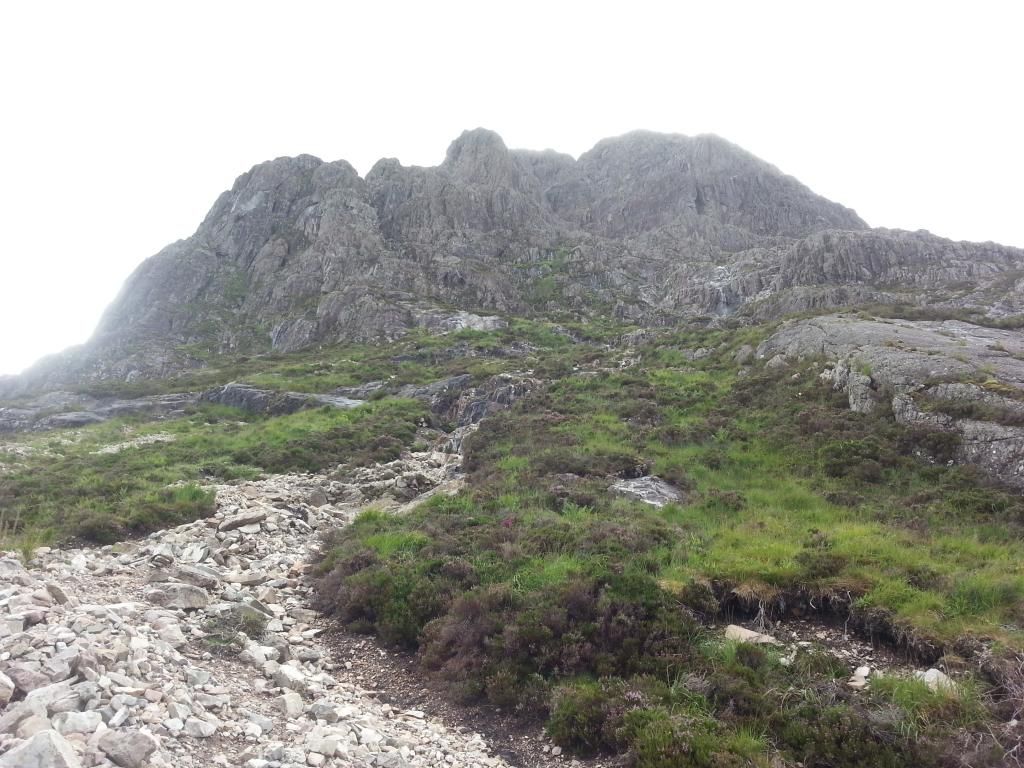 there are many trip reports on this route on walk highlands none better than houdi,s an idiots guide and i dont think i can really add anymore info that would add to that,but what i will say is that this route is a scramble not a walk and the exposure in my opinion is greater than on the AE.there were a few moments when i was a wee bit worried
.the actual scrambling itself was easy enough,it was the exposure that kept me on my toes.it is an excellent route and one i would recommend to anyone wanting a more thrilling way up the big bauchaille,here are some pics from the day .
wee tree were the scrambling starts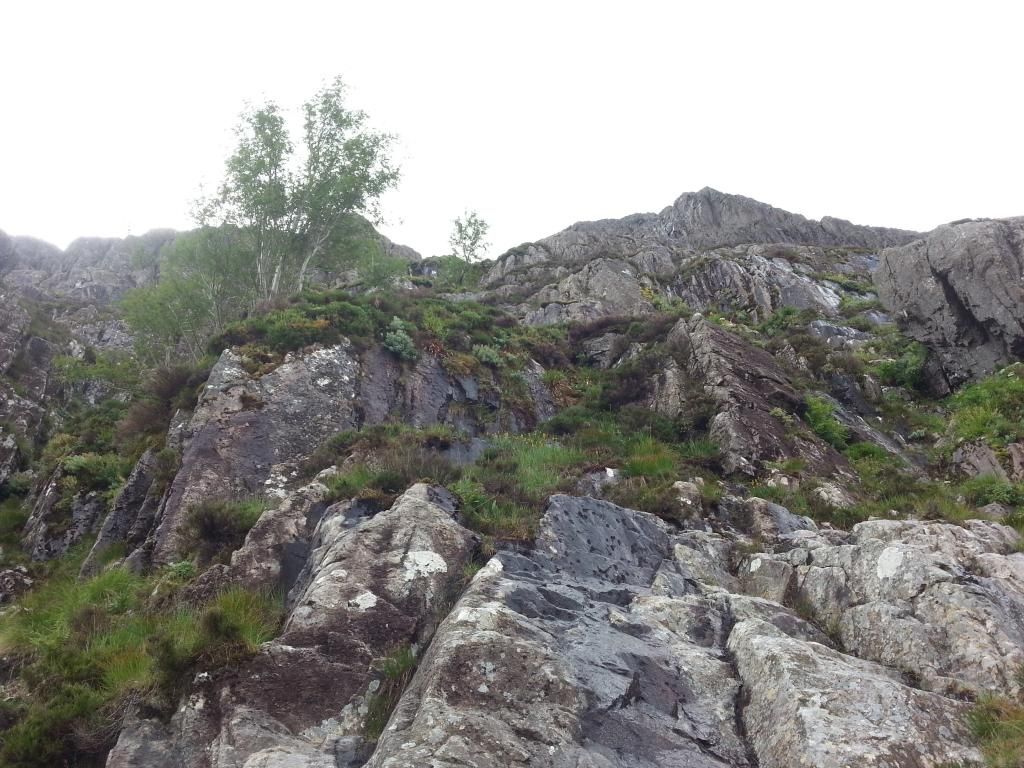 a look down from start of scambly bit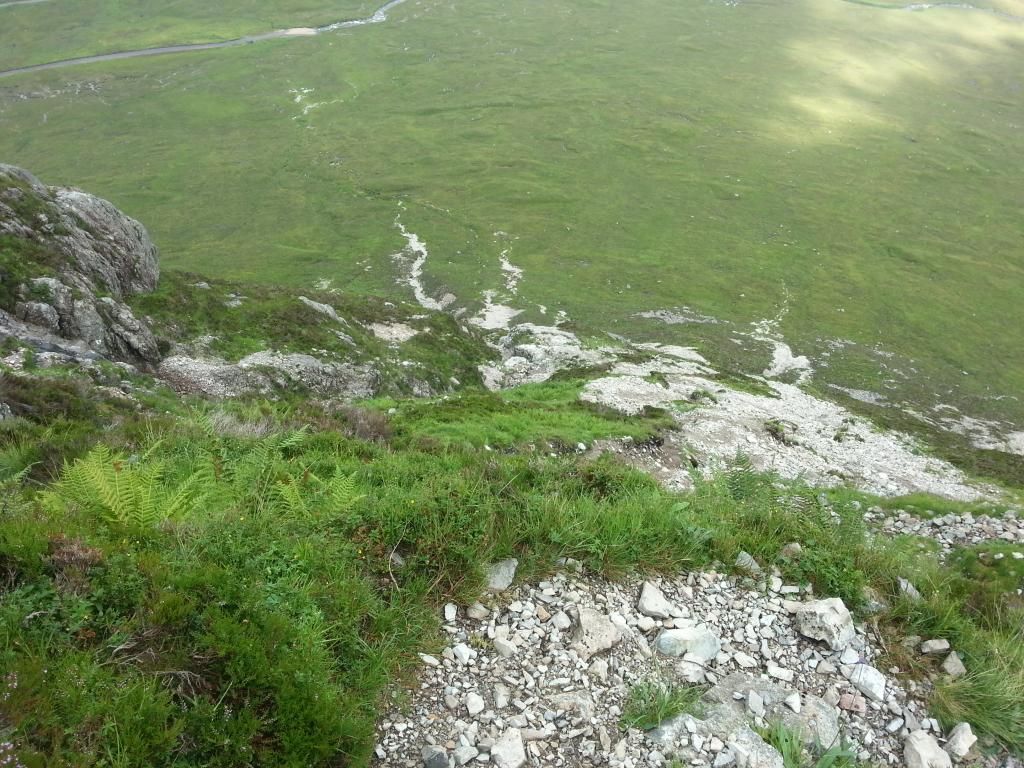 first good look you get at the ridge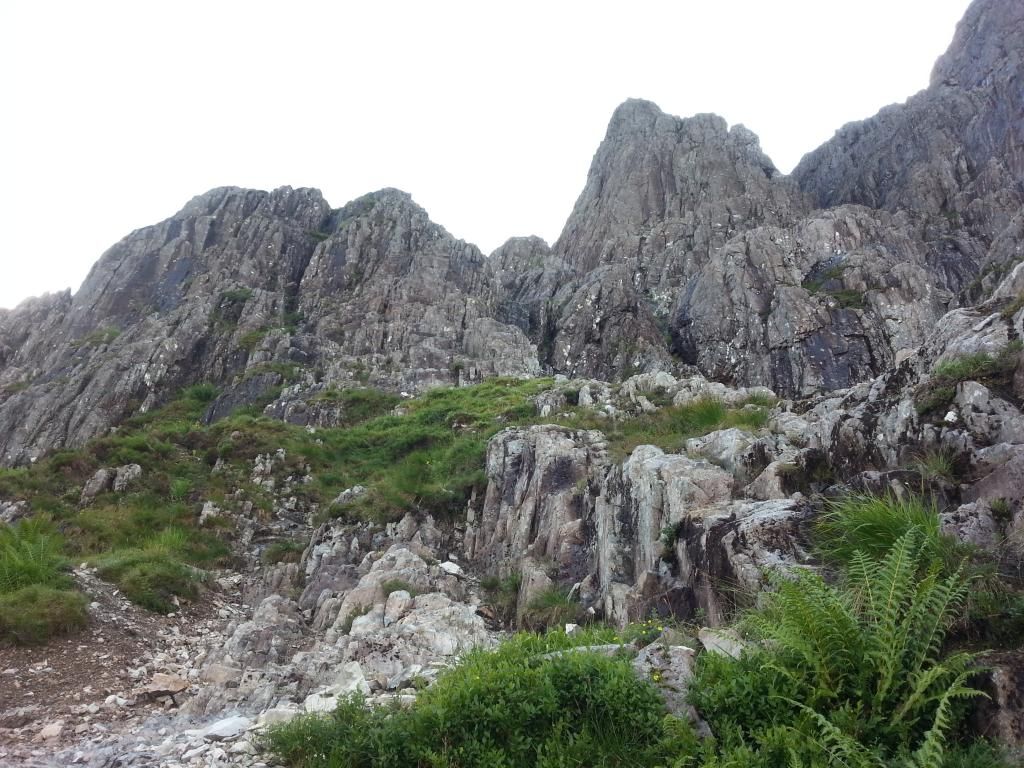 back down to rannoch.
a look down from top of first section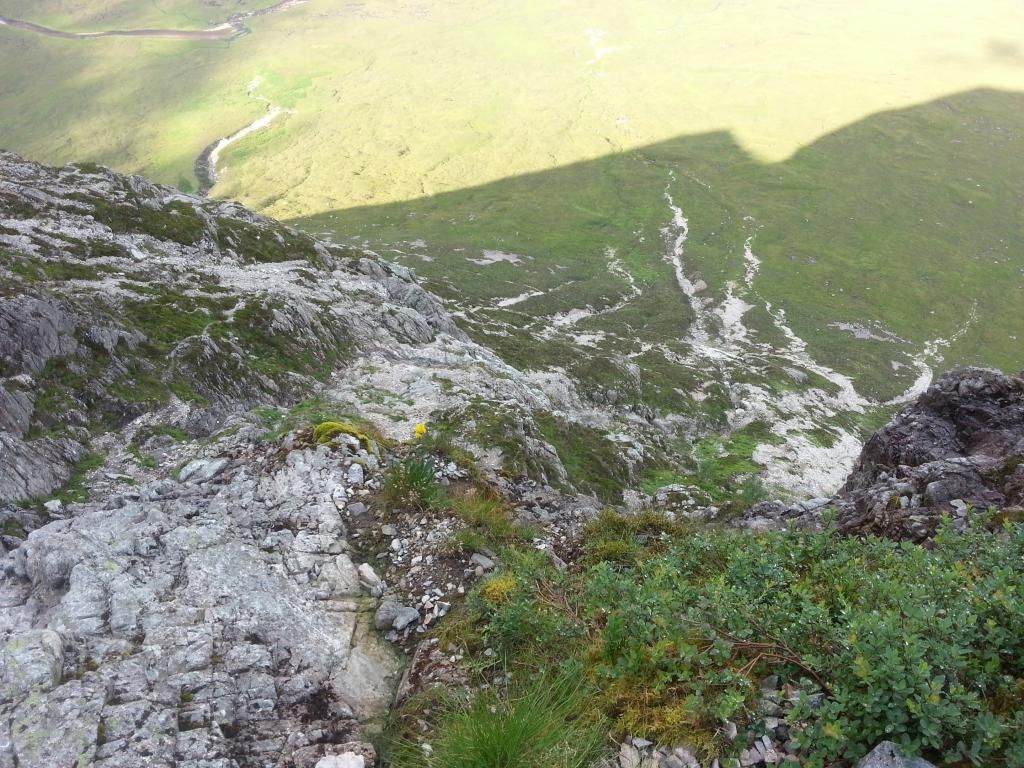 a look at the start of the second section
and some more pics of the day