This weekend, after much deliberation about the weather, we decided to go up to Cannich to finish off Dougie's Mullordoch hills. We set off as normal, arriving at the dam at about 10PM, only to find that we had somehow managed to leave the tent at home
So it was back to the hostel, where we had a nice room, except for the biting spiders hiding in my duvet
In the morning, it was a bit rainy, but it improved as we made our way back up the long windie road back to the Dam. Didn't get held up by cattle for once
We set off, it being really cold despite some sunshine coming out. We negotiated the labyrinth of paths to the Allt Mullardoch, both taking slightly different routes.
We met up again, and headed right up the path, which isnt that good, but there is a well used, if not well made track that helps progress. Still plenty of bog, which was weird, bacause I don't remember it being like that the last time I was round these parts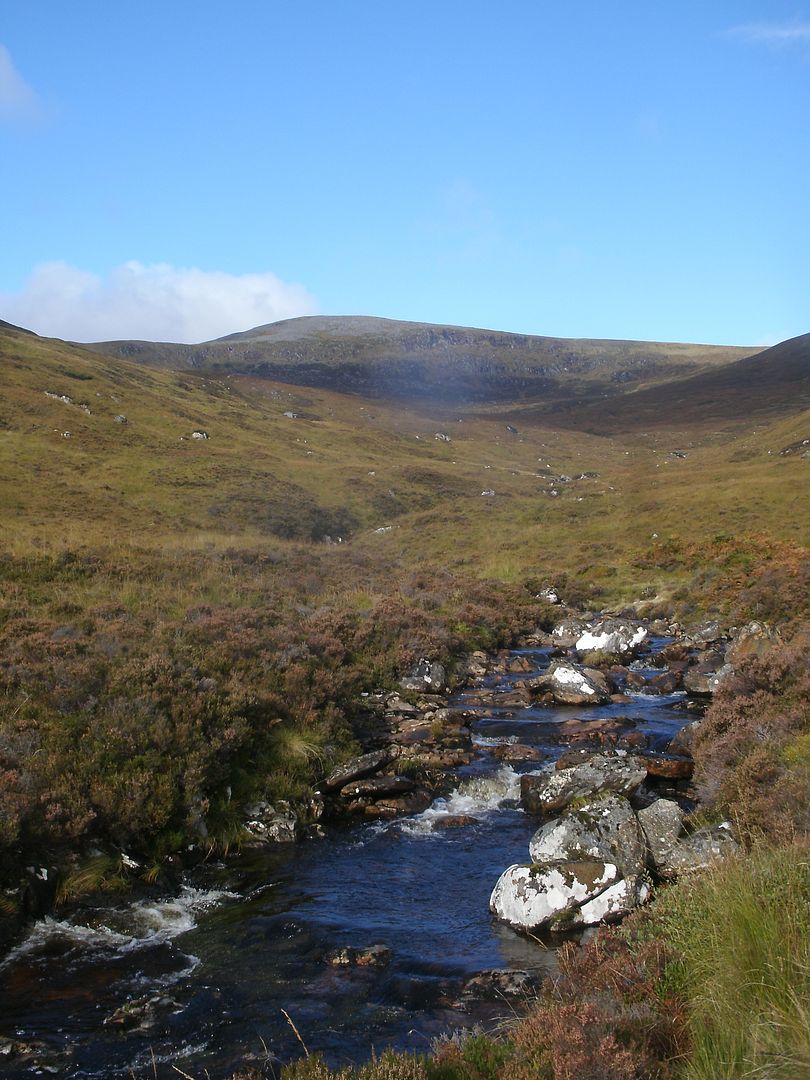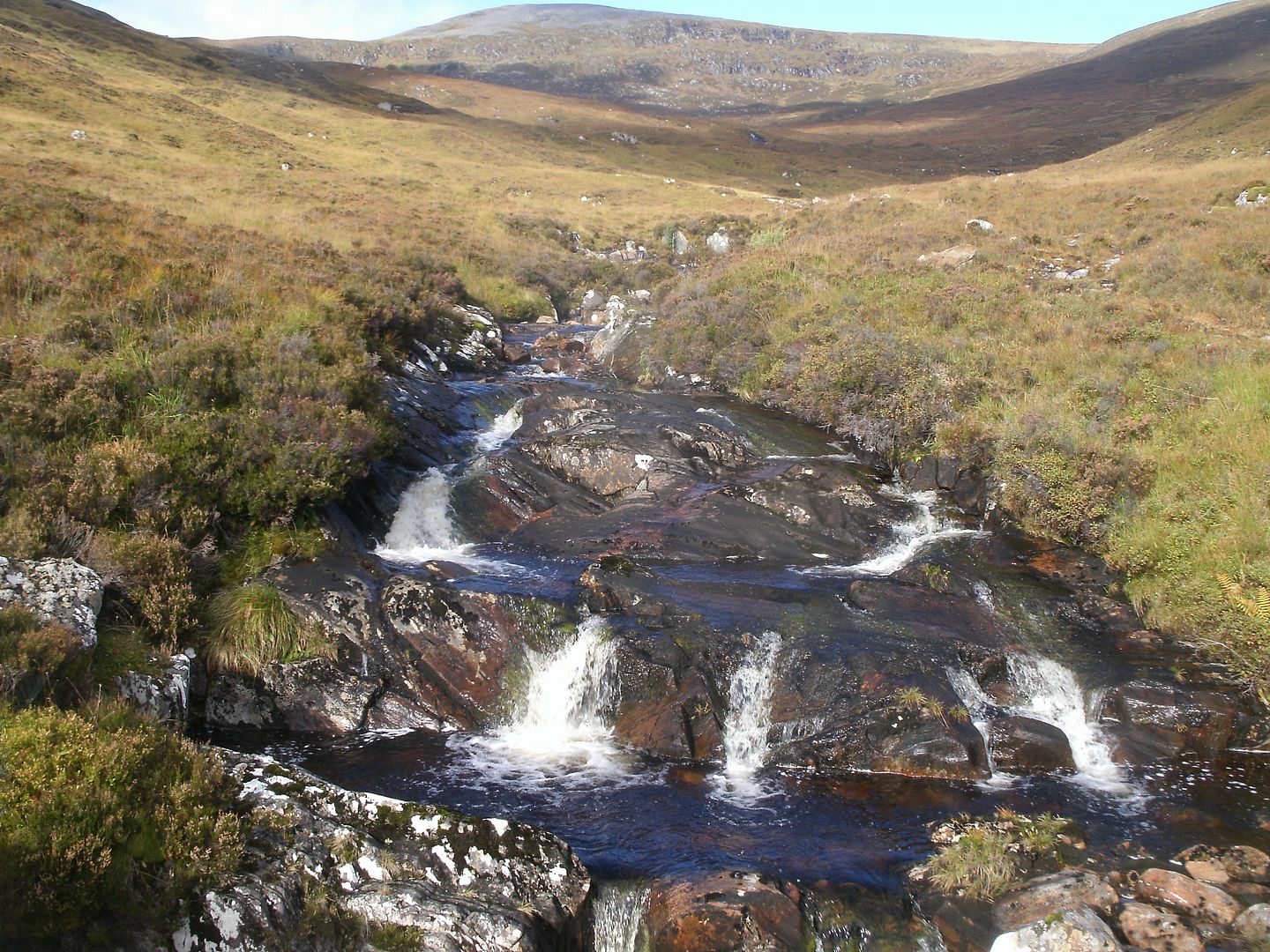 It was a really bonny burn, and didn't notice the climb much, but sun was out and it had warmed up considerably now we were sheltered from the wind. We got up to the head of the glen, and started the gentle plod upwards, on a squelchy stalkers path that sucked at the boots too often.
There were five or six stags all about the top of the glen, bellowing and pacing the way they do. They slowed progress as we stopped to spot them, and the last of the autumn berry crop didn't do progress any favours either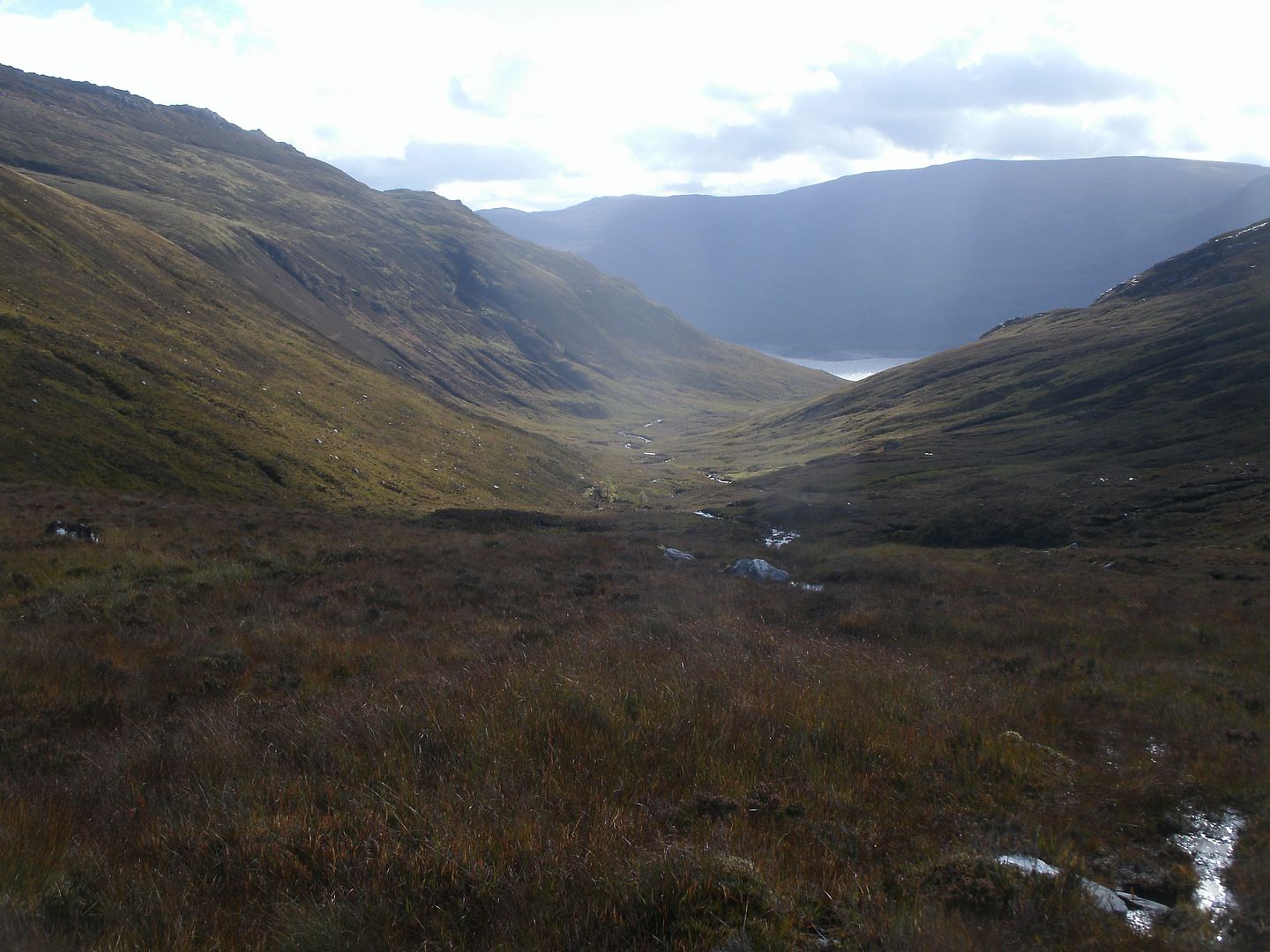 We got up to the ridge, which was a huge relief to have something firm underfoot. The views the other side were spectacular too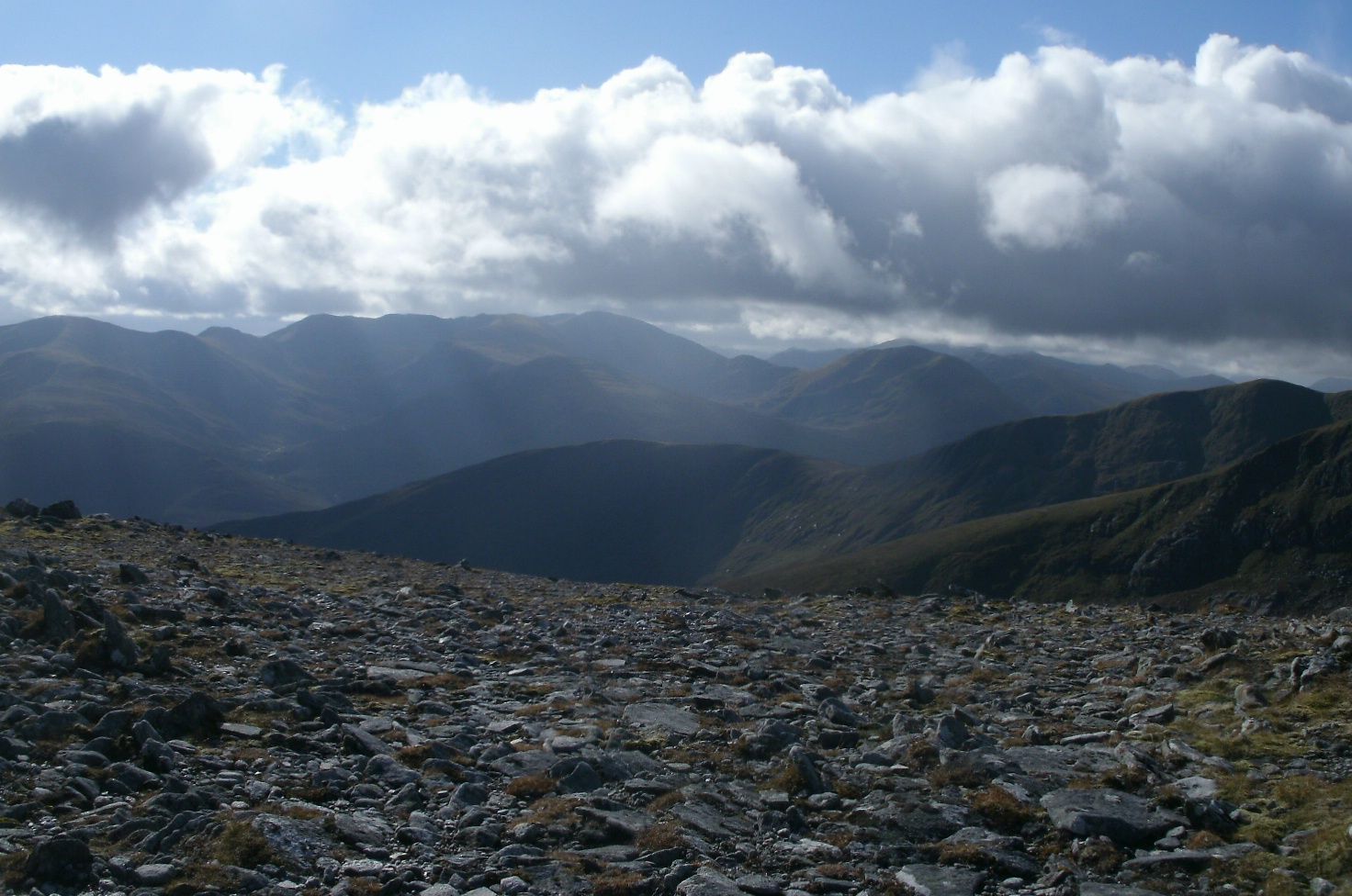 Just a short easy walk to the summit, and could see over to Sgurr na Lapaich finally. Surely the finest of the Mullardoch hills ( or maybe just the most fun). I was excited to be going back

We headed down, the going quite rocky, when the clag rolled in and the rain started
By the time we were in the bealach, it was pretty grim, and on the far side, it turned to slushy coldness, which was very unpleasant..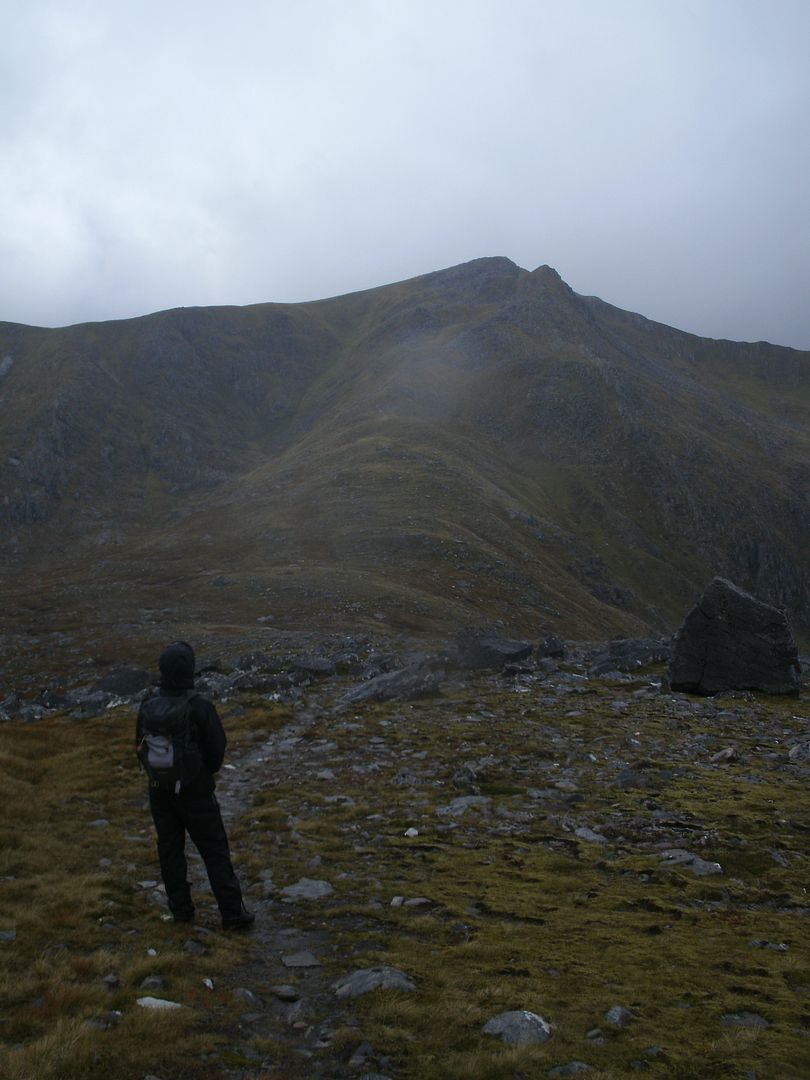 Fortunately, it only lasted for 20 minutes, and the sun came back as quickly as it had went. The remaining wisps making the vistas even more dramatic.

It was steep, and near the top there was some fun to be had on massive boulders. Wet and in a chill breeze, we were happy to find a good shelter at the top, where we sat for quite a while, looking at the hills roundabouts

Eventually, we headed back the way we had come, a descent from the bealach looking like the quickest way back.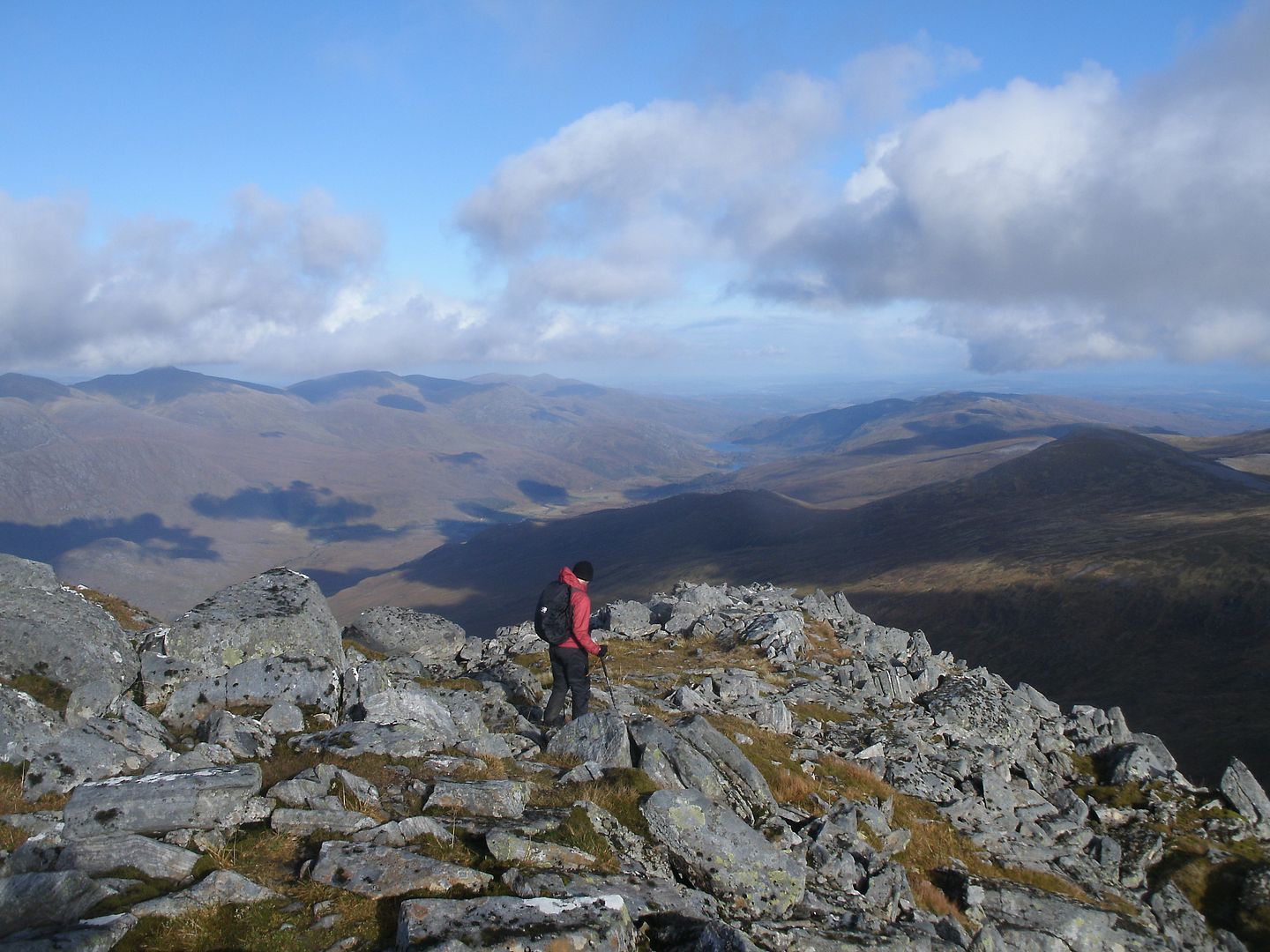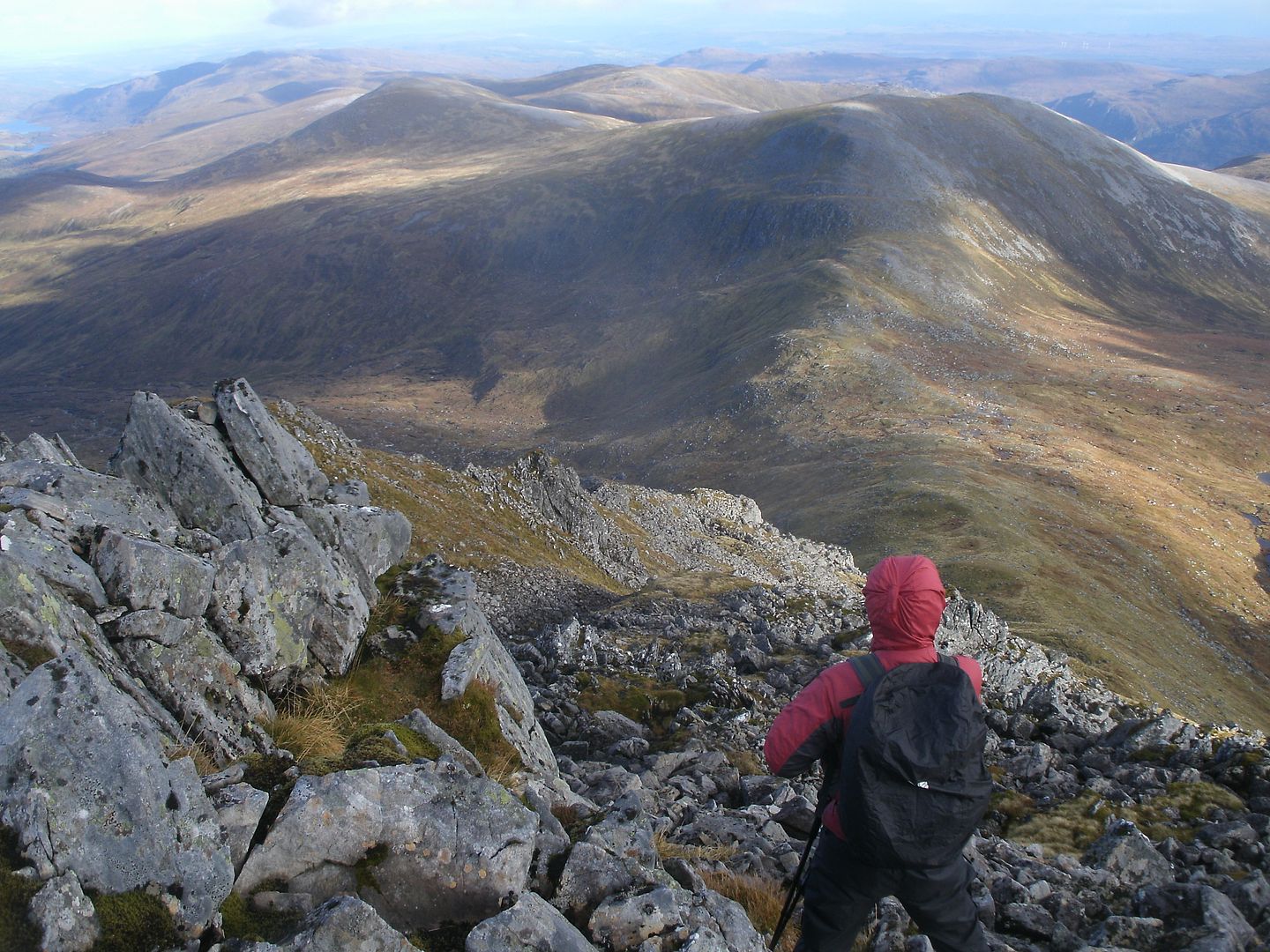 Past the Stegosaurus rocks..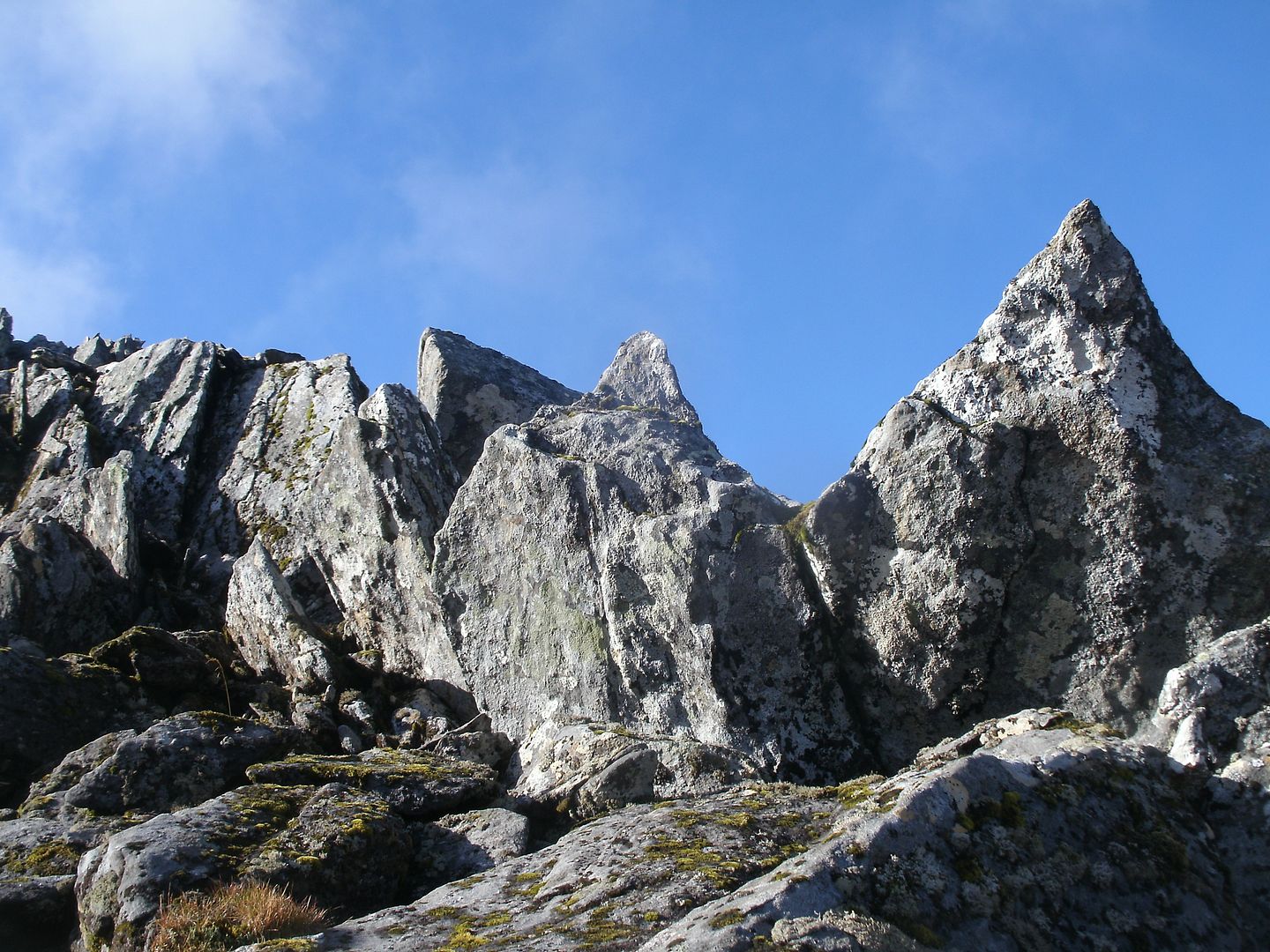 And back to the bealach where we headed right, crossing a bit of peat haggage to get down to the path.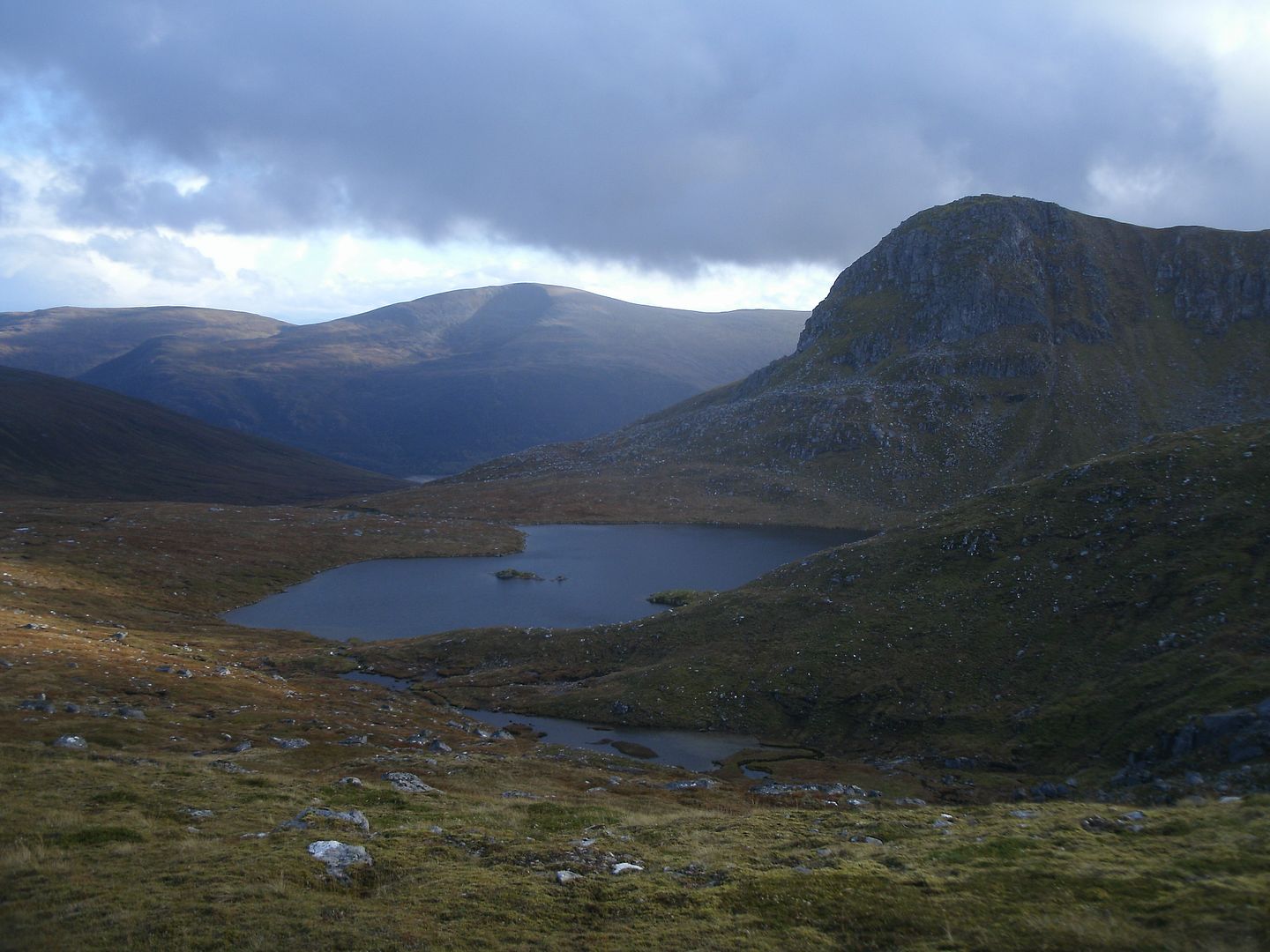 I noticed on the GPS map, there was a path not marked on the OS map, which took a more direct route back to the bridge over the Allt Mullardoch, and we found it after a bit of boggy searching. Turned out to be used as a track these days. Wasn't great, but the path by the shore is pretty bad too, so not worth the extra distance.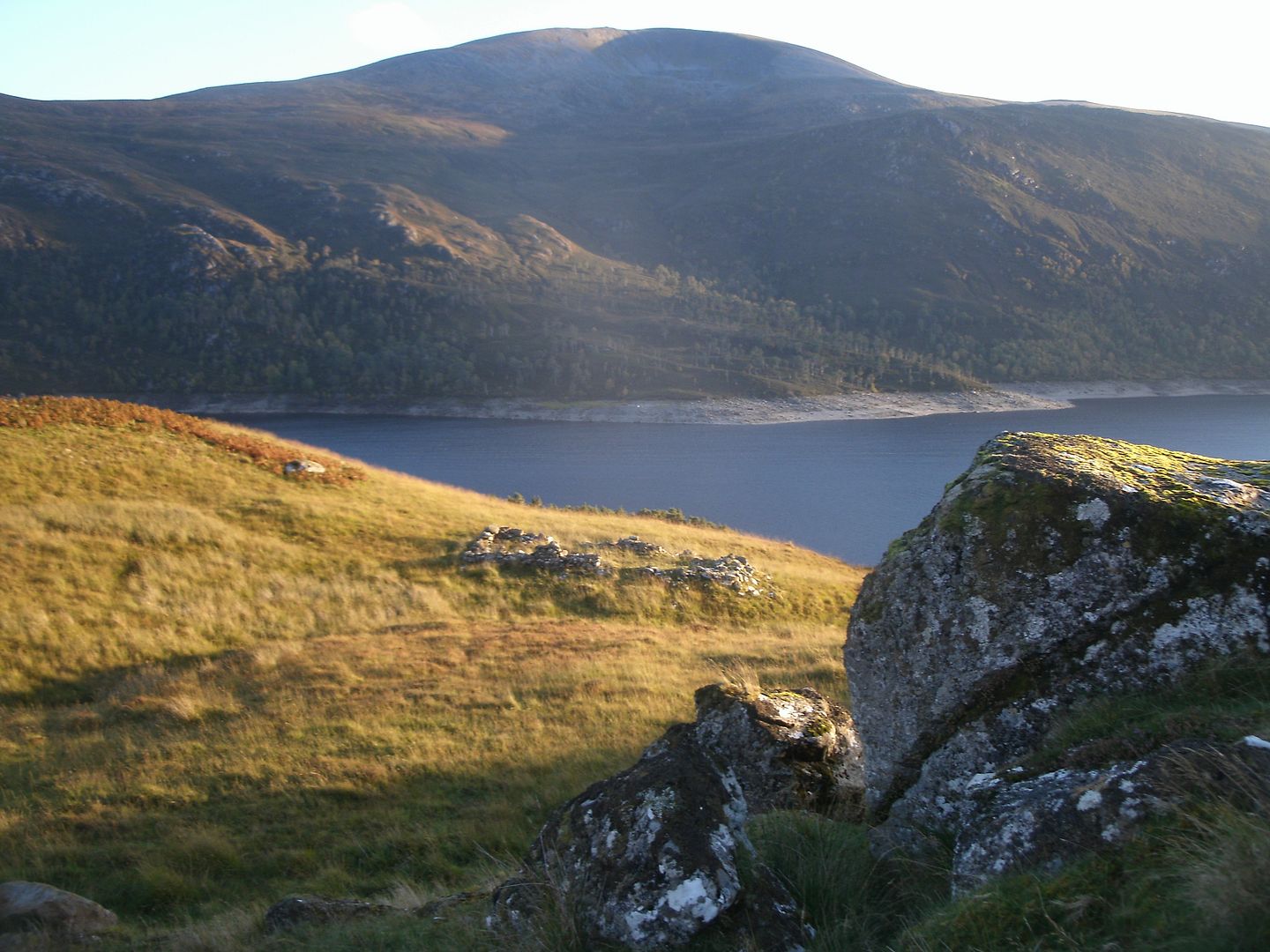 We were quite tired by the time we got back to the bridge, so we stopped for seat, but the sun was setting, so managed to get back to the car well before dark. really good day apart from the snowy bit