18 months near enough to the day since myself and Alan S had stood on a summit of any Munro together a stat that both of us found hard to believe this we would put right today and maybe even get some views into the bargin
8.30am and gearing up for the off and bikes would be the order of the day for the track in.Speaking to one or two friends who had done these two before the suggestion was 45min to an hour for the walk along the track,but we only took 15min on the bikes as time was tight so we could be home at a reasonable time.
Bikes now hidden out of view and up the path towards the low bealach between the two Munro"s.
Alan had been complaining of a sore knee the last few weeks but was still showing me a clean pair of heels on the accent.
Looking back down the path a low cloud was forming on the loch far down below.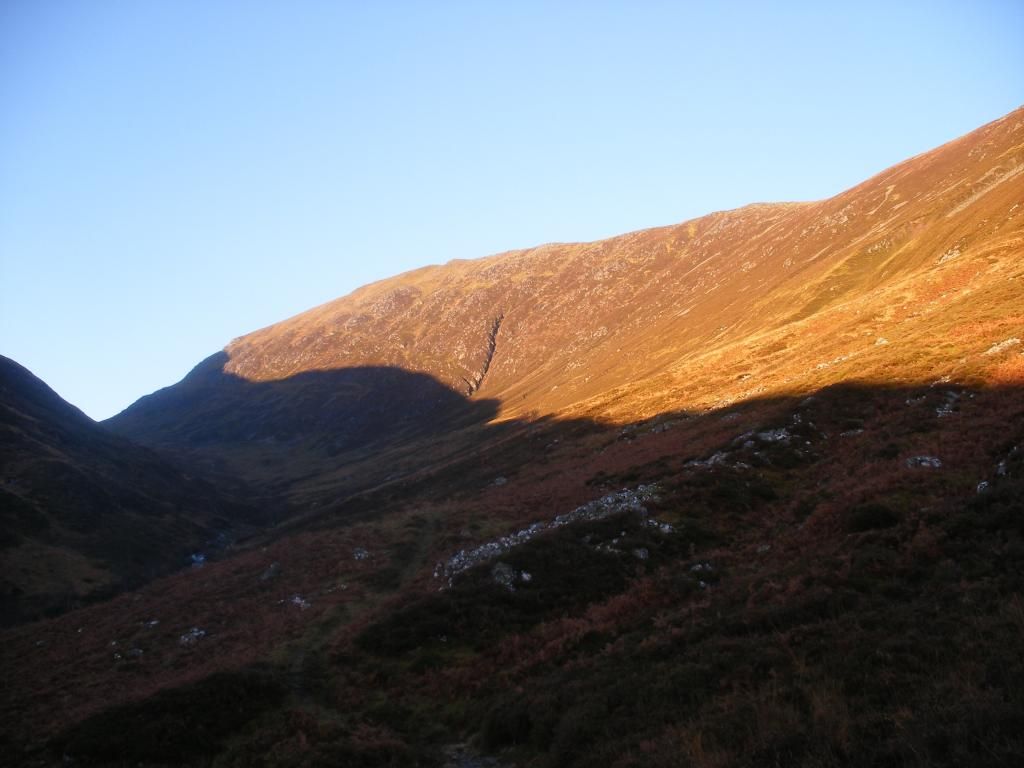 where as up above the sun had burned of any lingering cloud that had been there earlier in the morning.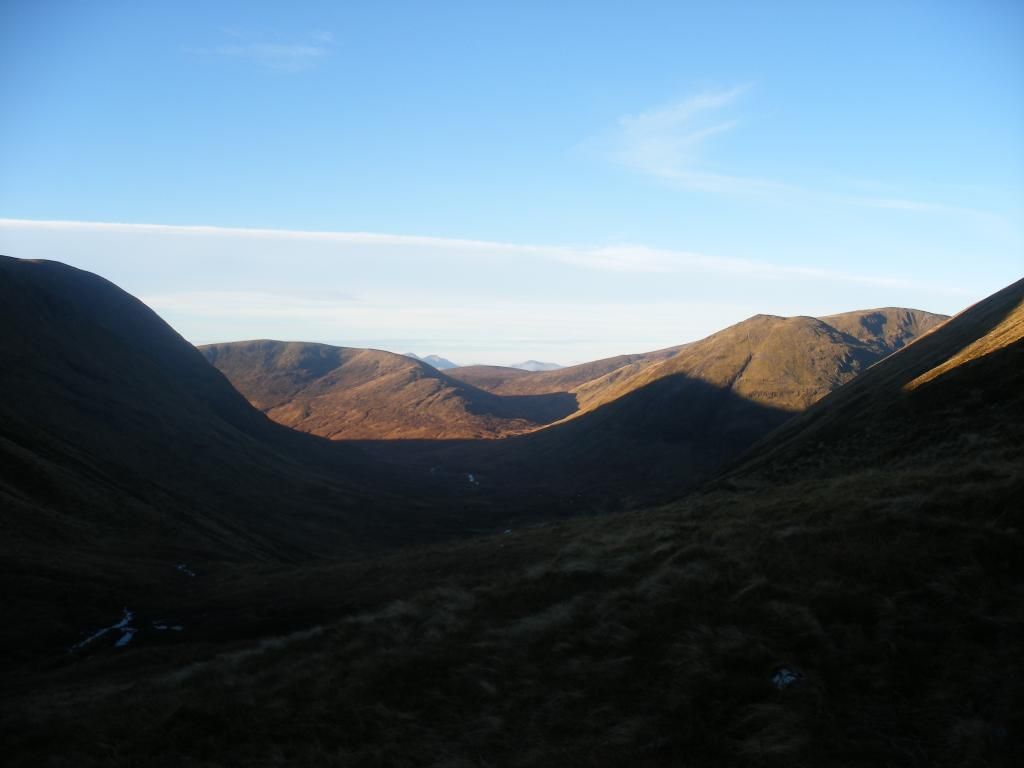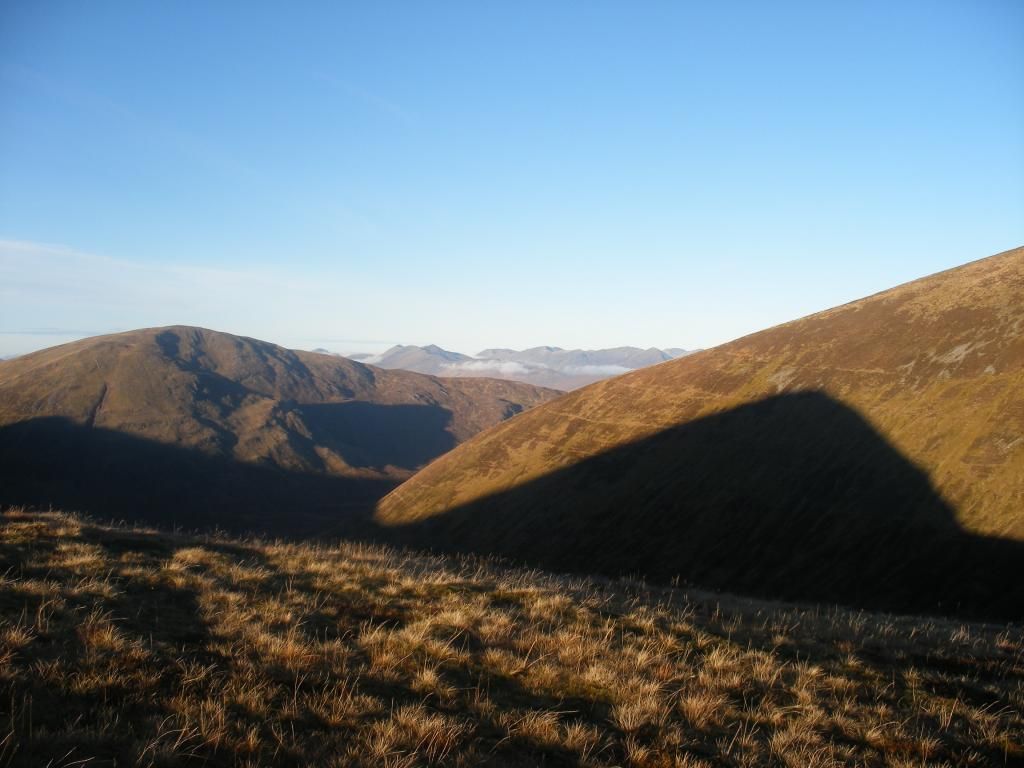 now at the bealach and the views were really starting to open up spurring us both on in the hope they weather would hold.Meal na Tenga would be tackled first as we new the best views were supposed to be from this one and as you can see we were not to be disappointed.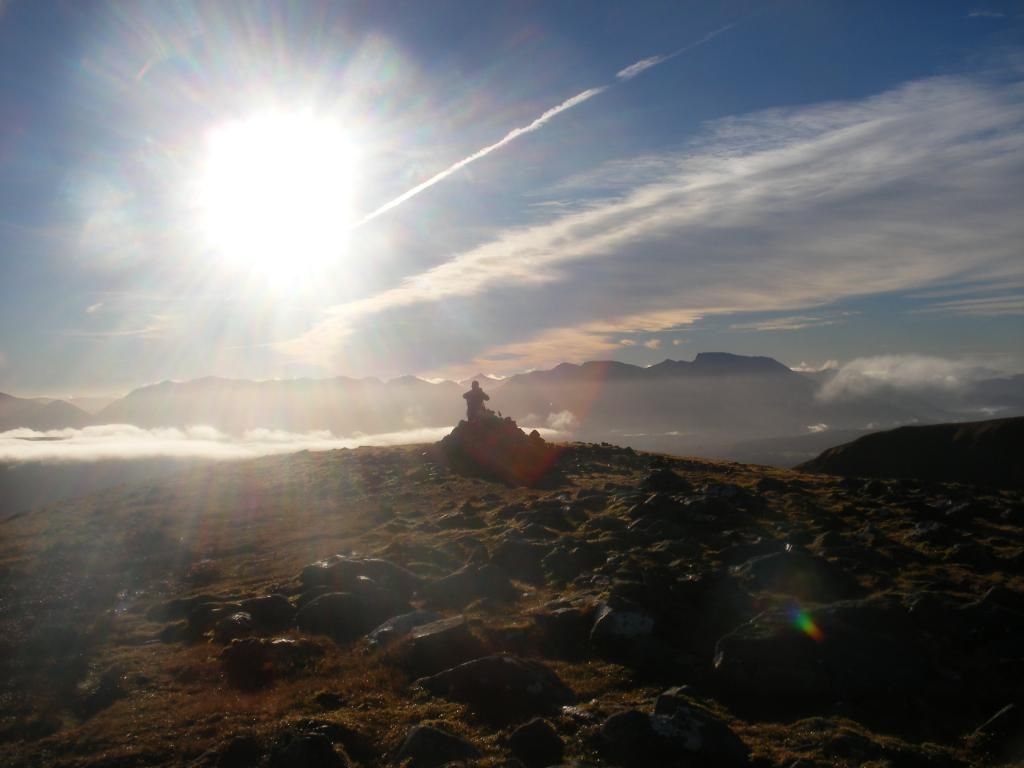 Alan at the summit with the mighty Ben & Aonachs providing a stunning back drop,everywhere you looked the views were just amazing here are just a few taken from the summit.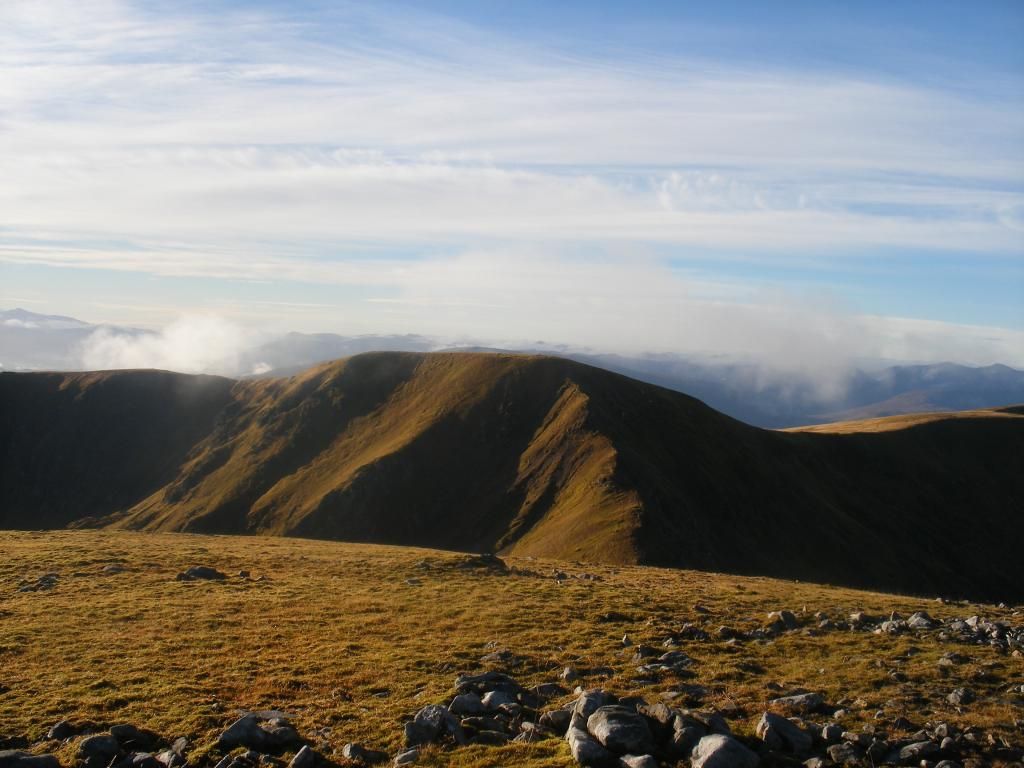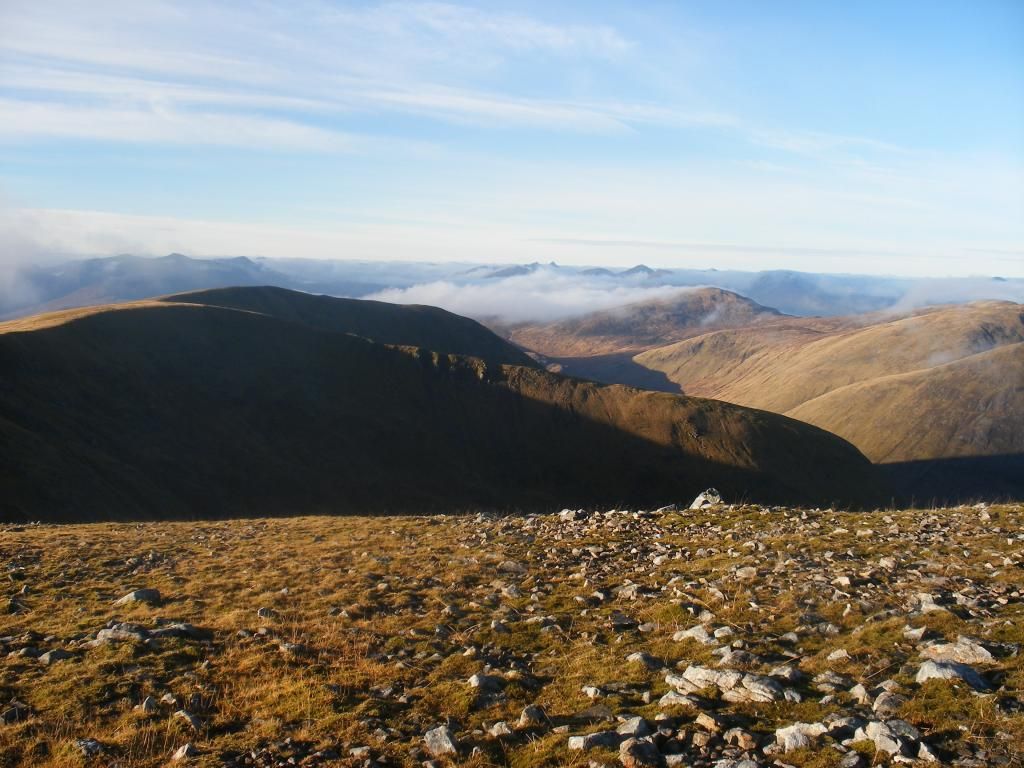 with the usual summit pics as always.Back down at the bealach now on our way to SaCG and the cloud was now starting to bubble up all around
on the 2nd summit with the cloud building around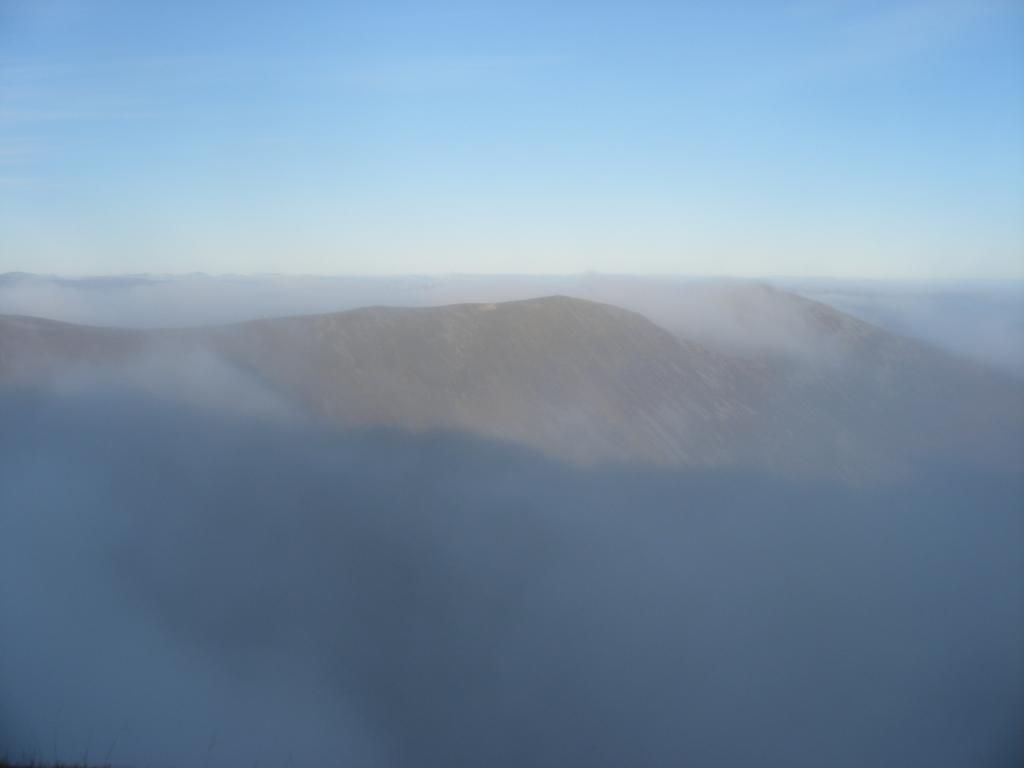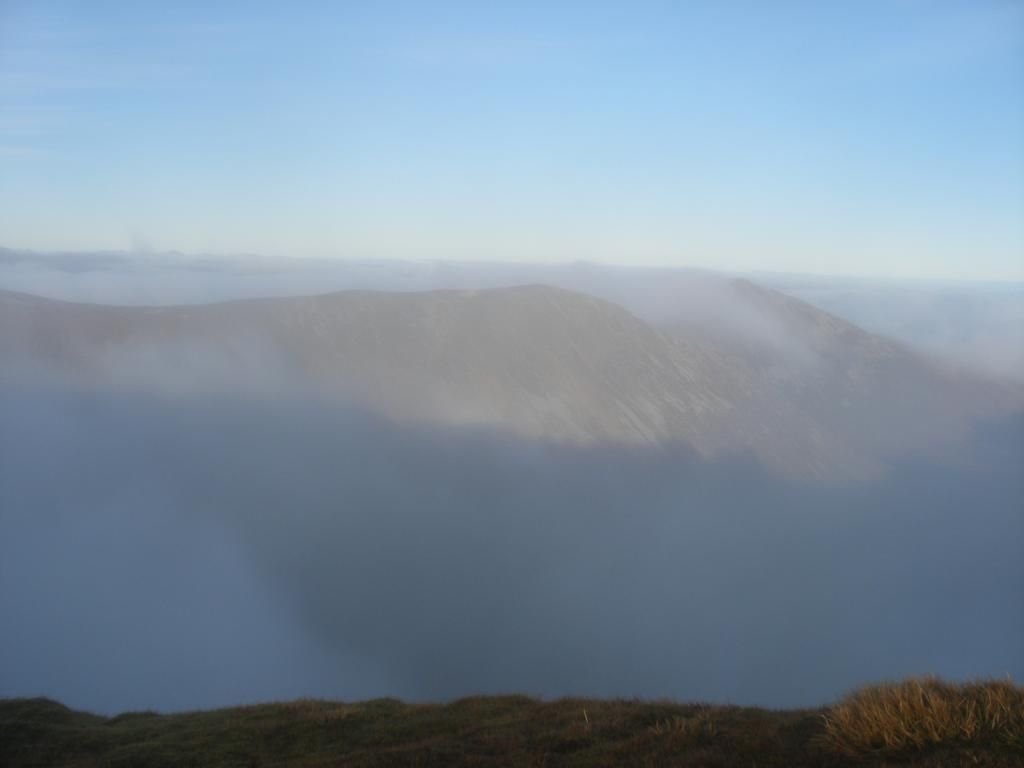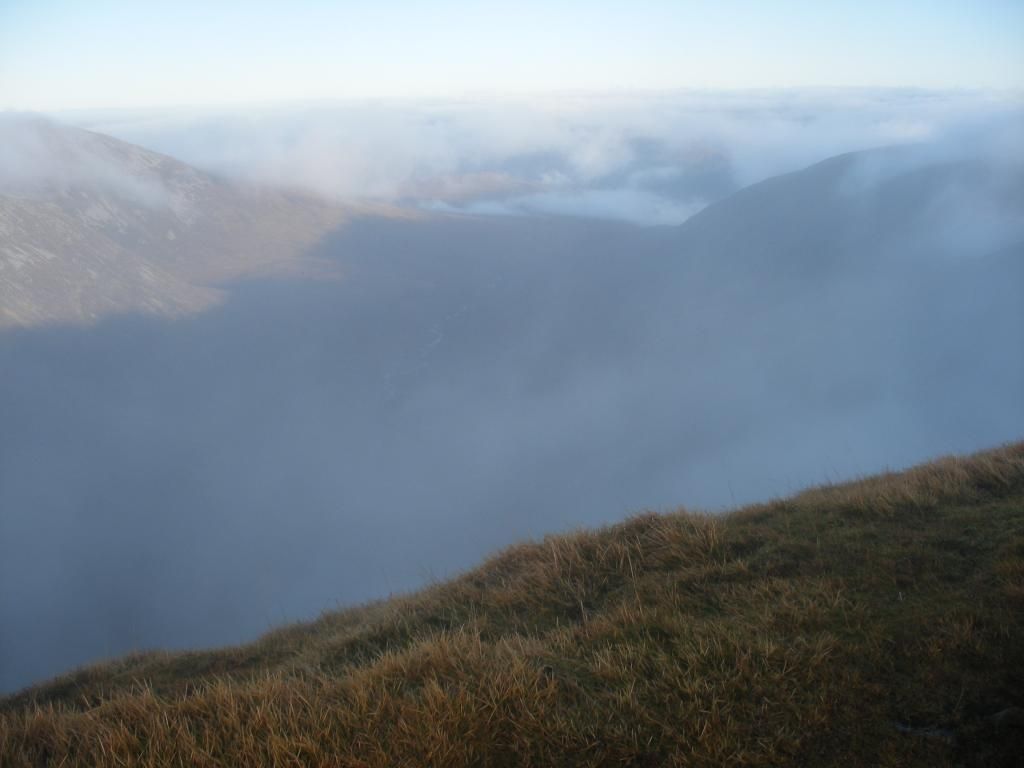 .Much colder now and and 2nd summit pic and normal service has been restored who need summit views anyway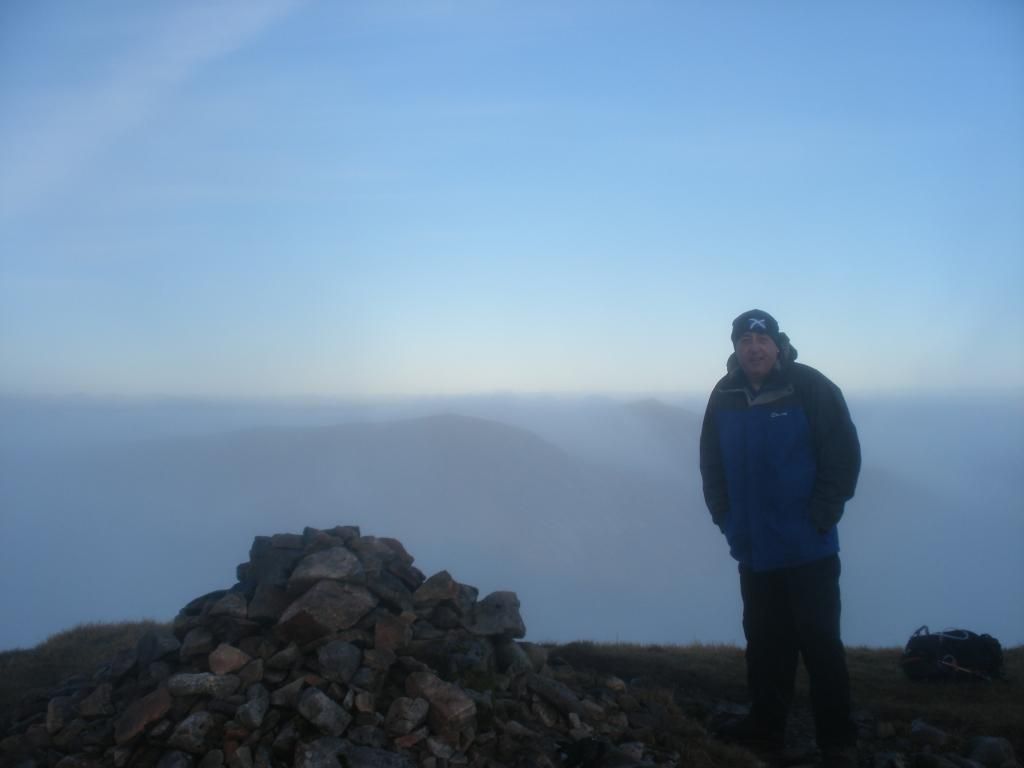 .All that was left now was to retrace or outward route and a nice freewheel back to the car and then to McDs in Fort Bill for dinner to round of a brilliant day.Hope as always you enjoy the TR glw.