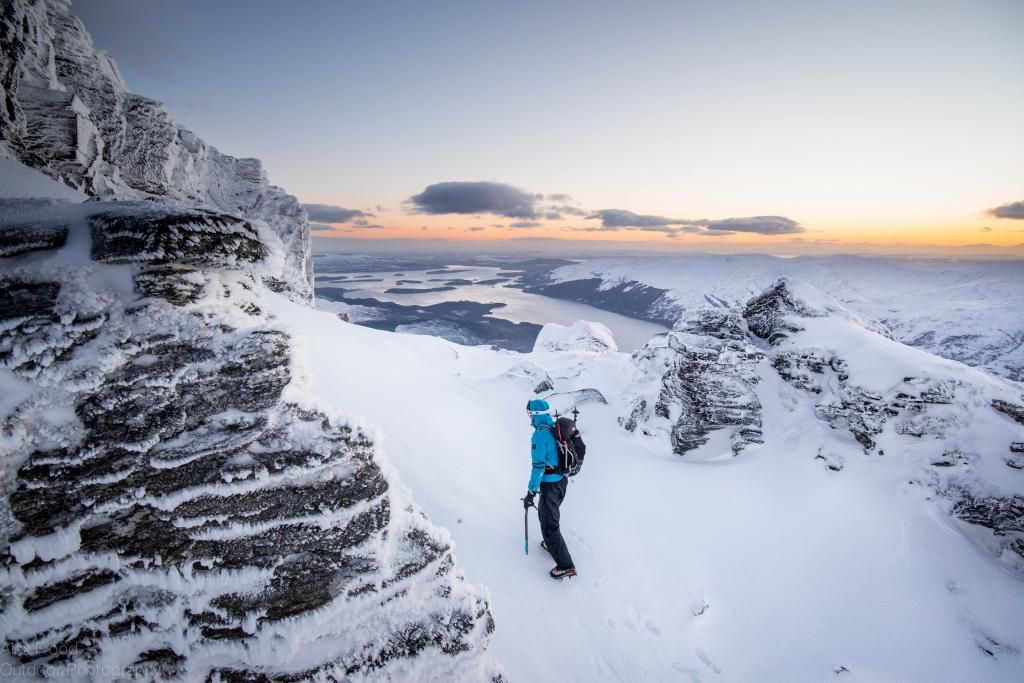 This was not the Mountain we were planning for, We set off early in the morning for Ben Chonzie and we almost made it but the final 4 miles of road were ice & snow. I gave it my best shot in the van wearing it snow socks. but after getting stuck and wrecking a snowsock we gave up. But we discussed options and decided upon Ben Lomond via Ptarmigan ridge.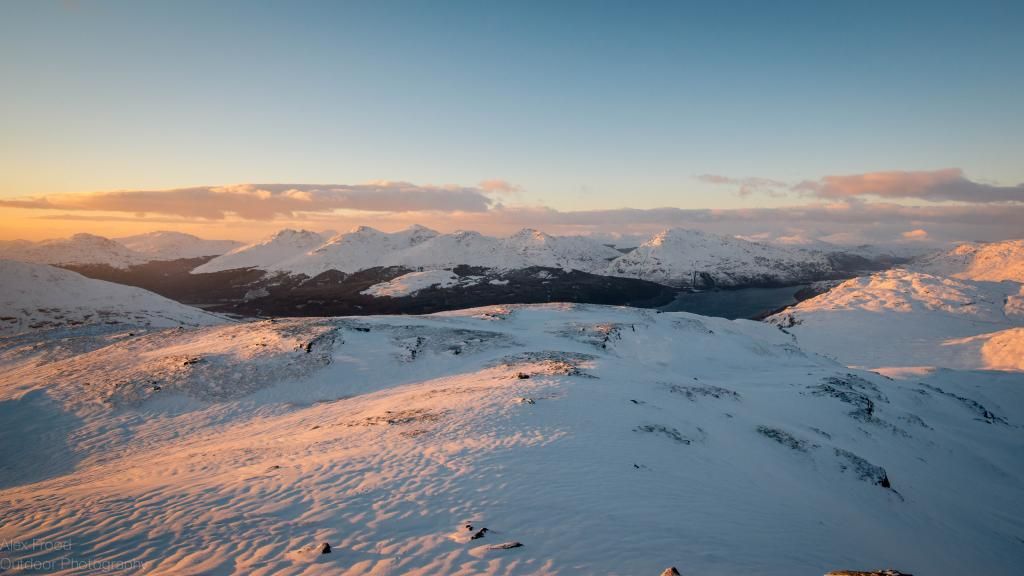 By the time we got to the car park for Ben Lomond it was about half two. So it looked like we would be summiting for sunset which was going to be pretty cool on a blue sky day.
So then, myself and my walking partner set off up that path up the Ptarmigan,
It was a warm day and with the sun beating down on us we quickly had to stop and take our waterproofs off. The walk was pretty easy going and the snow slowly got deeper and deeper as we went, being late in the day the trail was pretty broken in already. we passed a few people on the way up and had a few chats.
As wee climbed the views got better and better, slowy as we gained hight the views of loch Lomond stretched out behind us.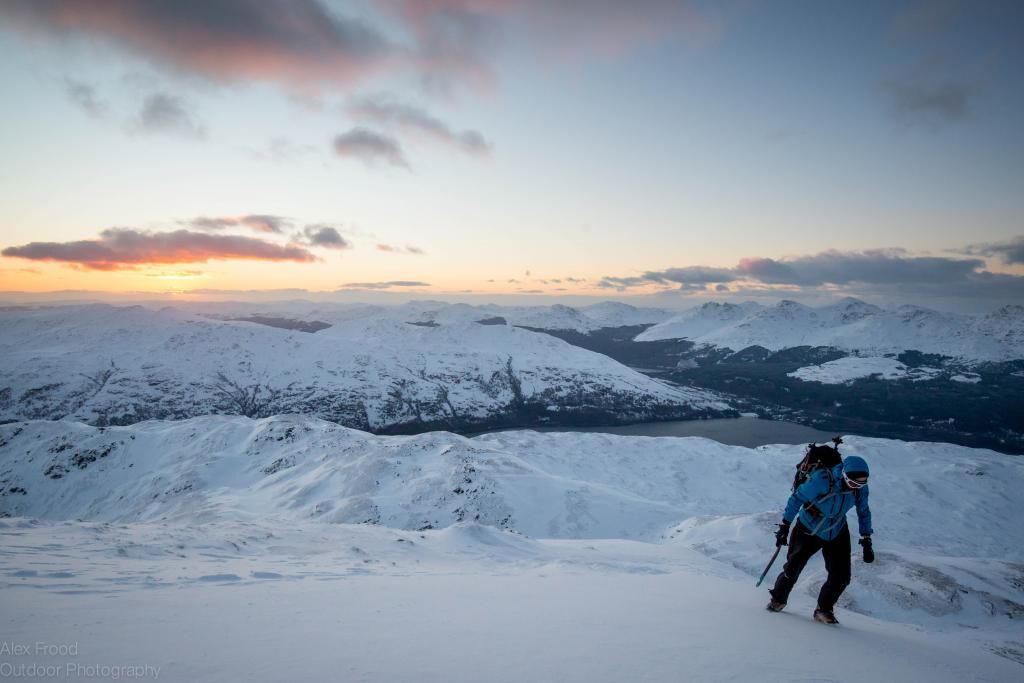 When we finally reach Ptarmigan there wind started to pick up as we were no longer sheltered by the mountain. But for our efforts of racing the sun we were rewarded with the golden light of a failing day falling over the mountains of the Arrochar alps.
From there we turned to the main goal of the day, the summit of Ben Lomond itself. reaching the base of the main climb to the summit we decided it was time to put away the walking poles and get the crampons on and the ice axes outs.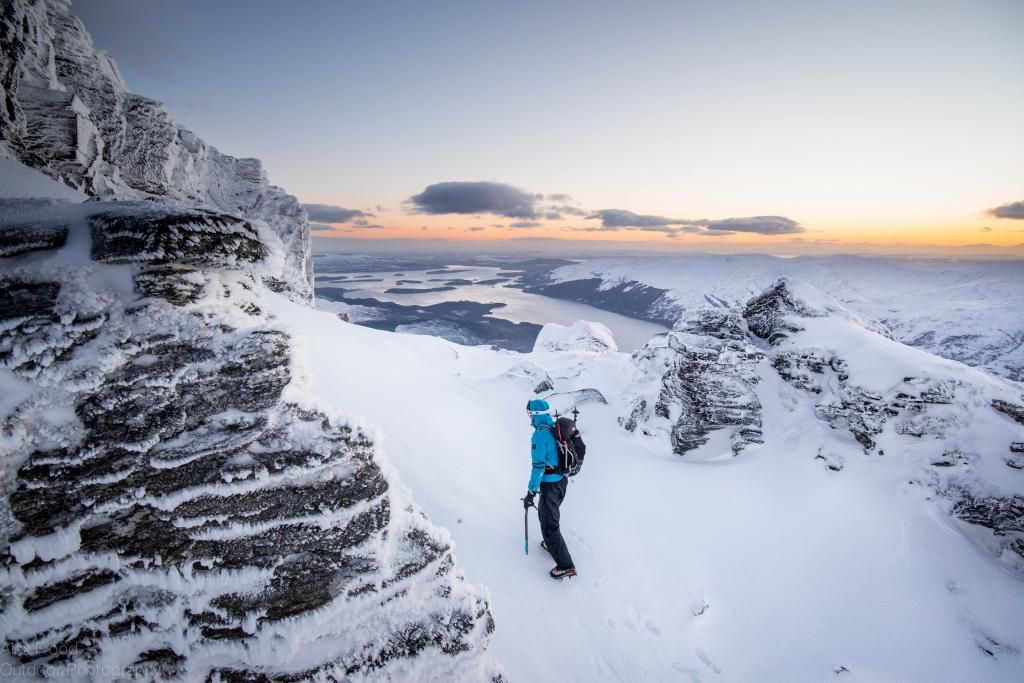 We then made are way up the final steep part of the climbing were the views looking back down were fantastic. We reached the summit as the golden light of the day began to turn pink. Summiting as i had planned bang on sunset.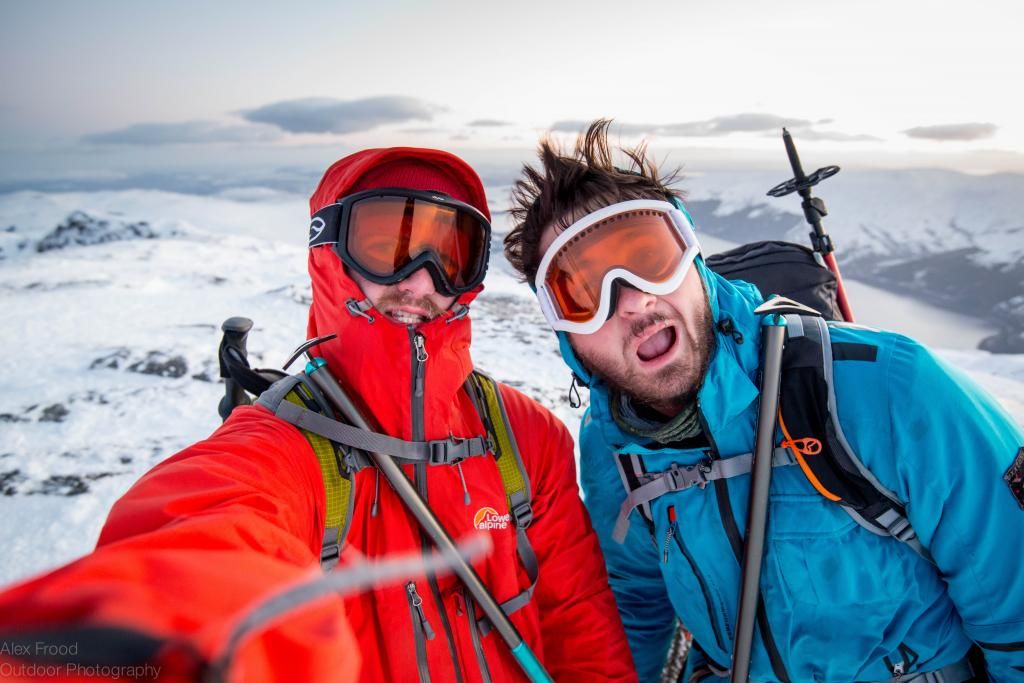 After getting a few images and my standard summit selfie with my walking partner. we ate a wee bit of food and carried on.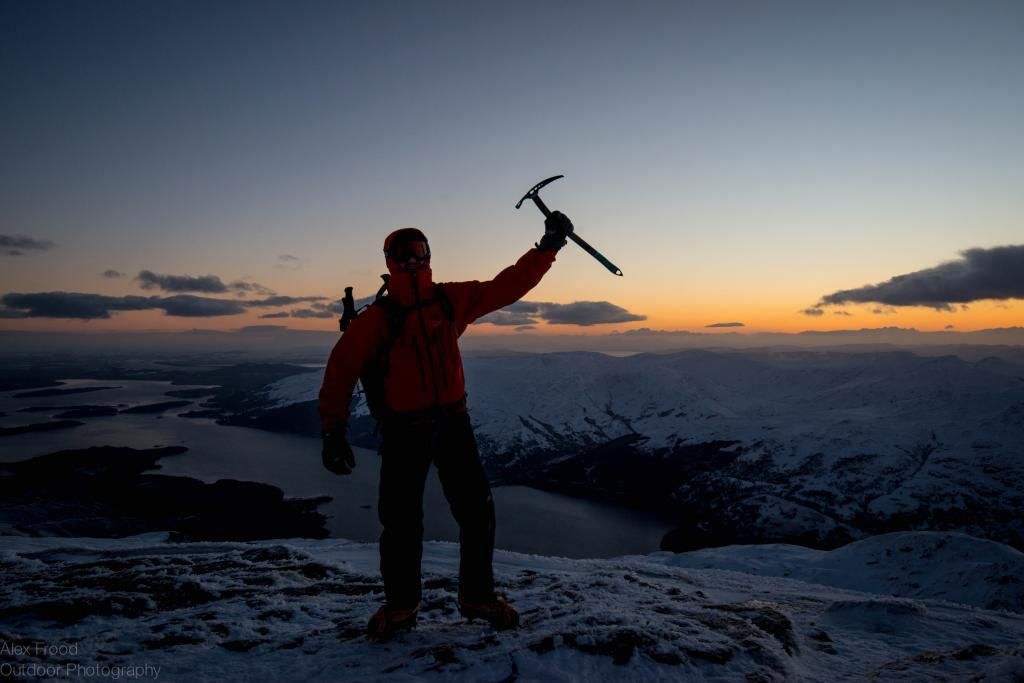 We had a clear night and with the reflections of the snow it was easy going and the darkness without the use of a head torch.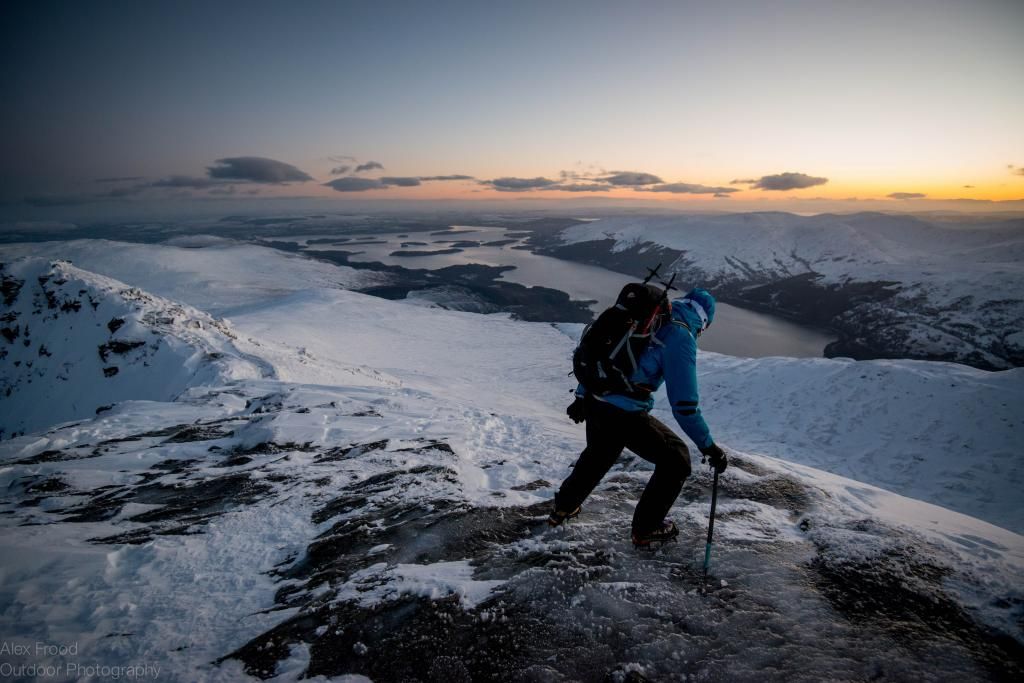 After a mix of fast down hill walking made easy because of the snow and a bit of sliding we got back to the van in good time.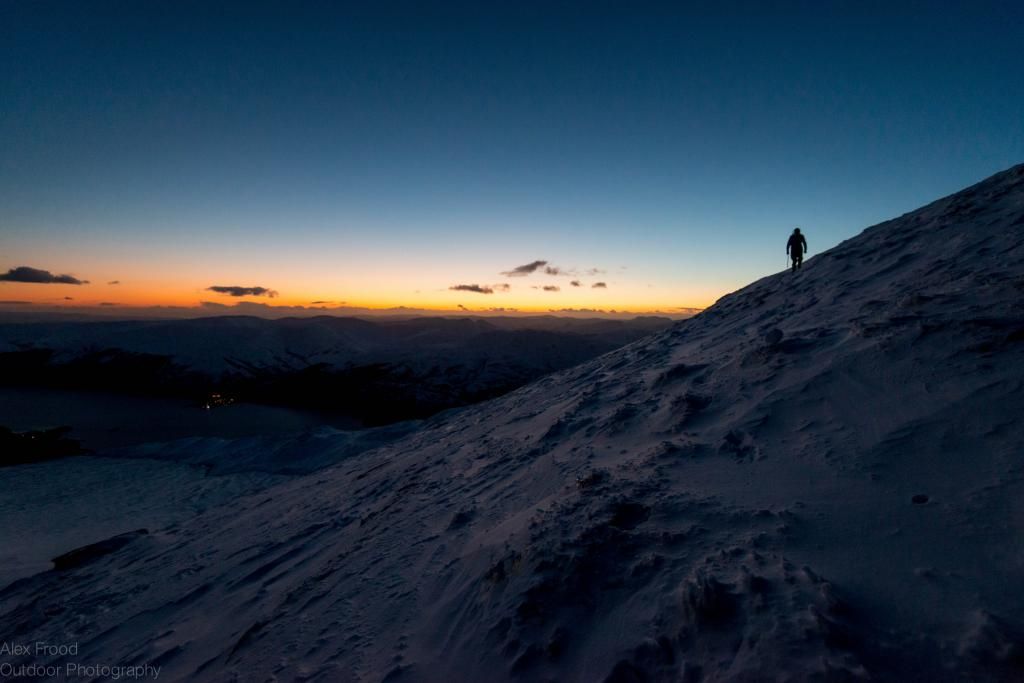 Only needing the head torched for the final wooded part of the descent which seems to go on forever.
Another great day on the hill which almost didn't happen.
Hope you have enjoyed this report. Ive still got a few more to write.