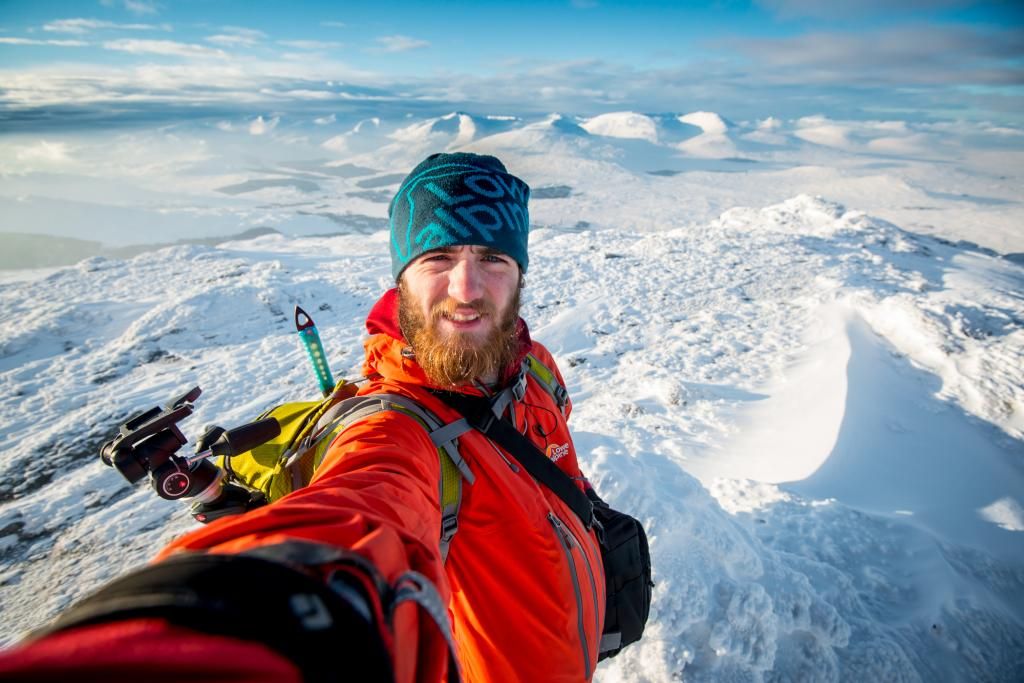 Same as many days before the alarm went off in the van, I started the engine to warm up the van from my spot in tyndrum for the short drive over to the bridge of Orchy.
after the short drive I arrived at the bridge of orchy, heading into the lower carpark next of the hotel where I immediately got stuck the snow, quickly gave up trying to move the van and considered it parked, I would deal with it later.
The plan for the day was to head up to the Bealach, then head up Beinn Dorain first, then back over to the Bealah to then walk up Beinn an Dothaidh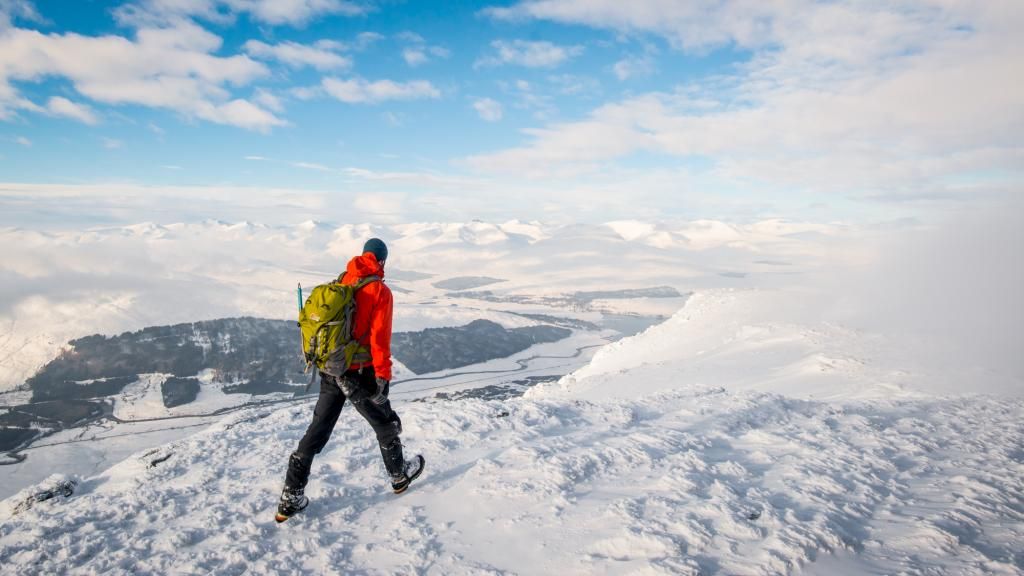 Two climbers were about 5 minutes ahead of me so they broke the first part of the trail until the crags just before the bealach. After that I was breaking trail for the rest of the day. The last 200 hundred meters before the bealach was hard going because of the deep snow. However after I gain it, it was a more scoured aspect.
The walk up to Beinn Dorain was pretty easy going. There was a bank of cloud just hanging on to the edge of the mountain so once in a while it would thin for a few seconds to show a snow cover landscape with a black line of the A82 running up though it.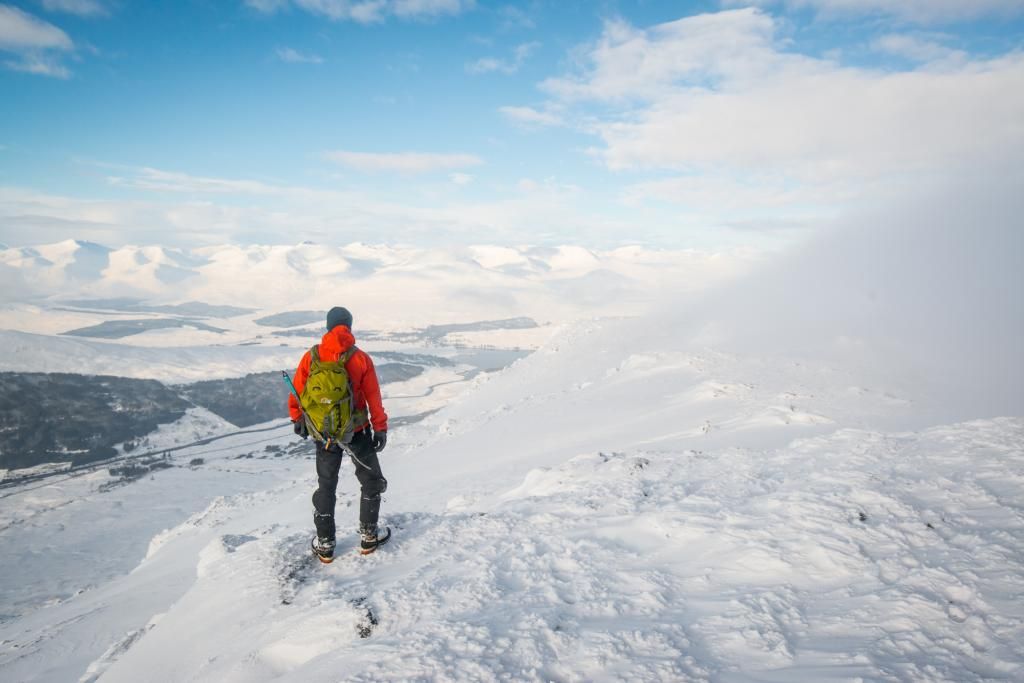 I followed the ridge until finding Carn Sasunnaich or the Englishmans carn, then carried on until finding the real summit. After having a break, I waited for the cloud to hopefully move but it didn't. So I headed back down the ridge, soon after as its always the way after you leave the summit the clouds started to lift.
I got some great views of the clear sky and snow covered hills on one side whist the other side, the edge of the mountain were i stood was still in cloud.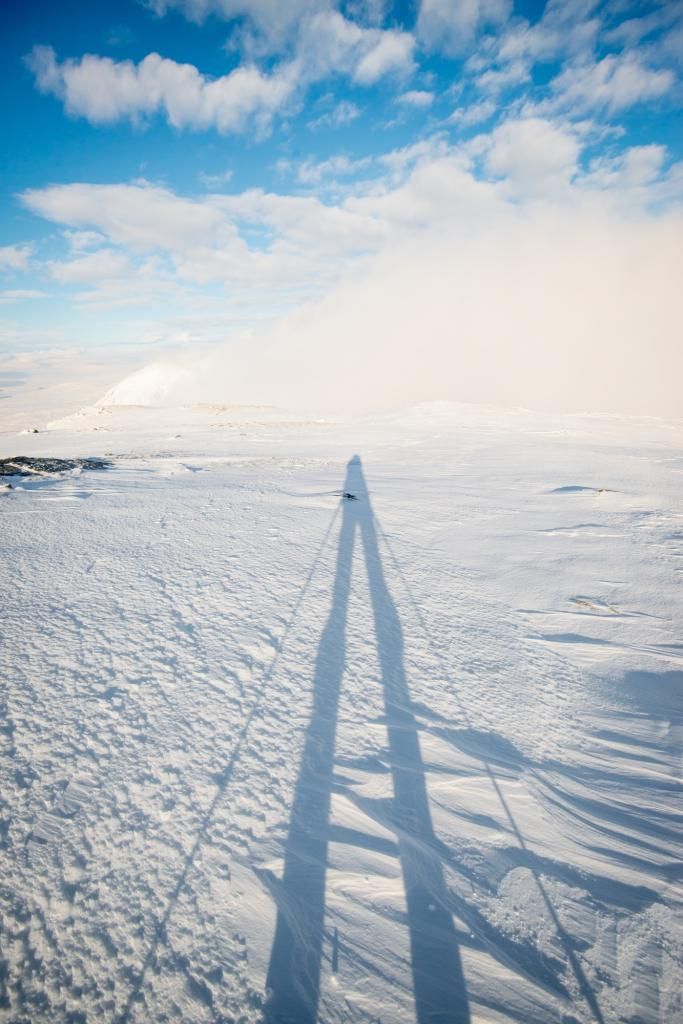 After making it down to the Bealach it was time to head up Beinn an Dothaidh. The way up to Beinn an Dothaidh was the opposite of Beinn Dorain, whilst beinn Dorain was long and a shallow ascent, Beinn dothaidh was steeper but short.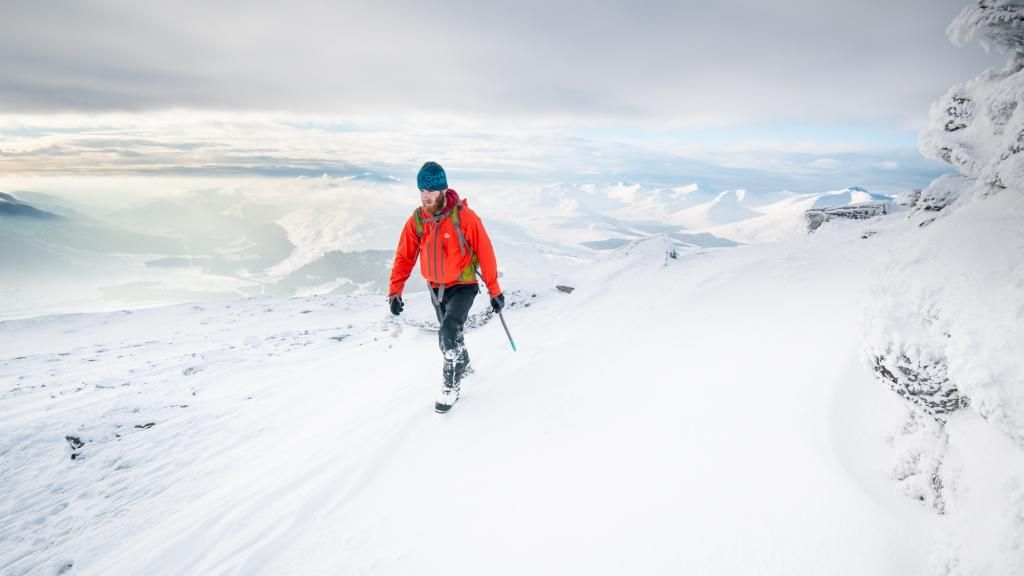 At least this time on the way up the clouds cleared and i had great view of the summit plateau and views of the other bridge of orchy munro's. After reaching the first summit i had a quick break, I then headed across to the true summit and enjoyed the views along the way.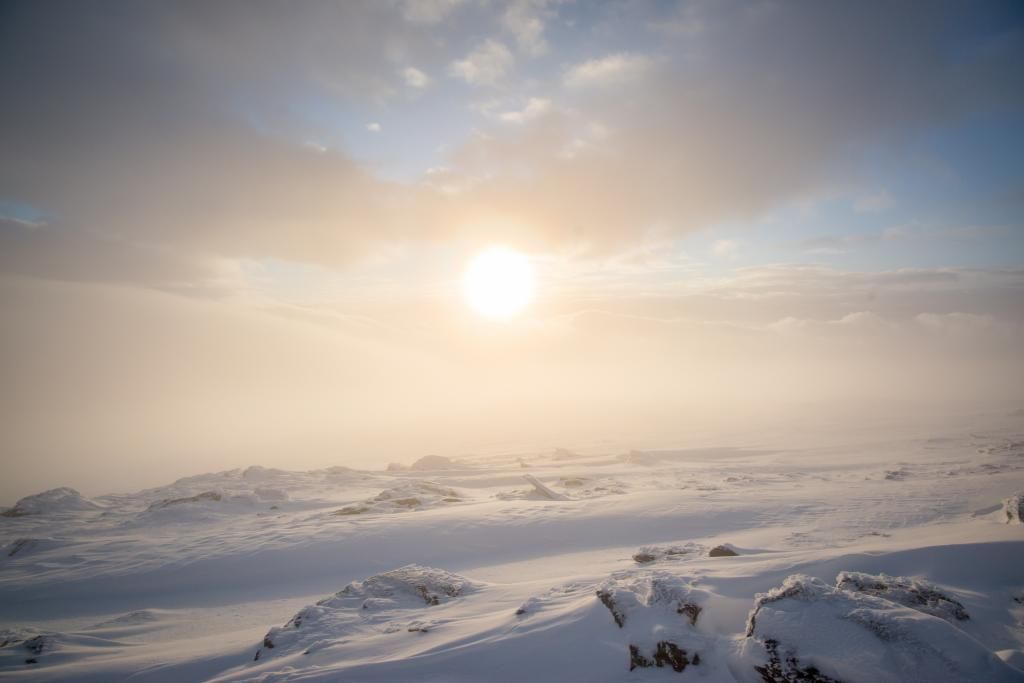 The way back down was uneventful, it didn't take long to return to the van, Thats was when i remember i still had to get the van out the snow filled carpark, decided to put that job off for a bit longer and get some food in the hotel.
hope you have enjoyed this report