Geal-charn
by
AlexFrood
, on Flickr
I couldn't resist another hill. I had been driving a few hours on the trip up to Aviemore to teach a winter skills course over the weekend. As I drove up the A9 on another Scottish blue bird day with these snowy mountains around me I couldn't help myself.
So I pulled over at Drumochter, kitted up and head up the hill in the late afternoon sun. I decided it was a softshell day, later on it was more like a shorts day as it was so warm.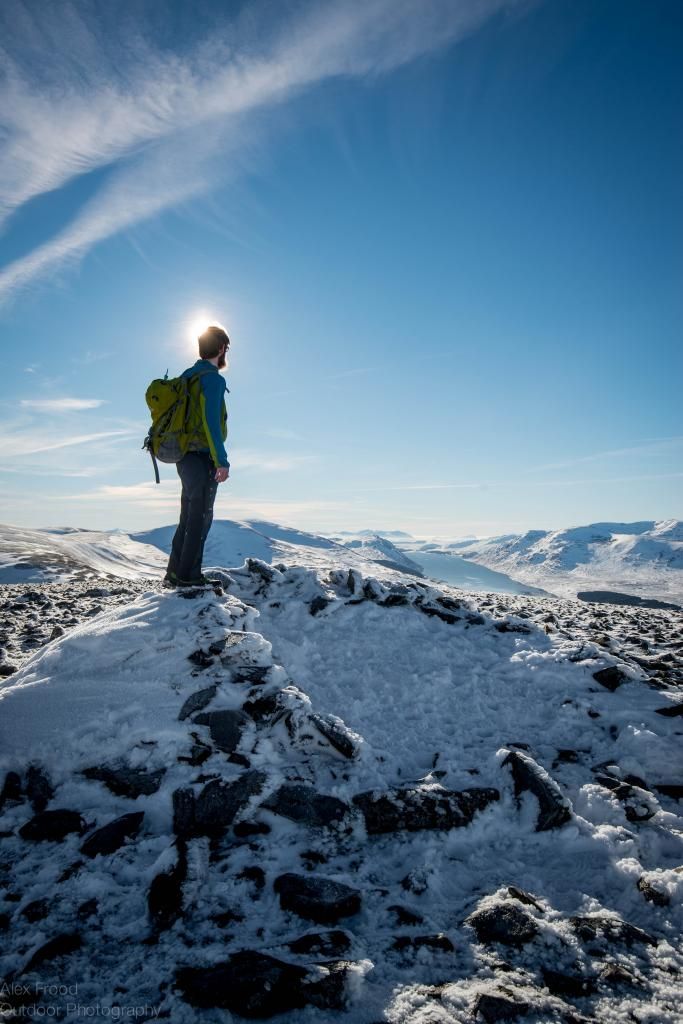 Even those it was warm and the sun was beating down the snow was still crisp under foot and I made good speed up the hill.
Geal-charn looking at Ben Alder
by
AlexFrood
, on Flickr
before long I reach the summit area and headed over to the cairn, when for the first time I saw hulk of Ben Alder, A mountain on my hit list for a few years but one I've never really researched, and wow what a site to behold.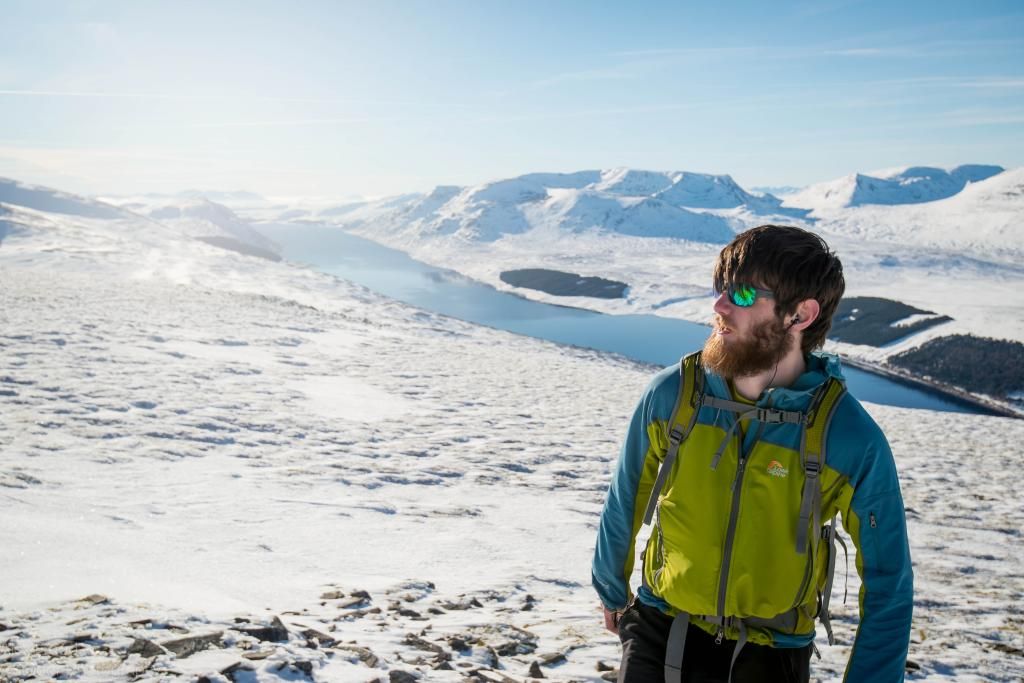 After a play around on the summit getting a few images, I looked over at the A' Mharconaich and wondered if i should to that today, I didnt but thats a report for another day.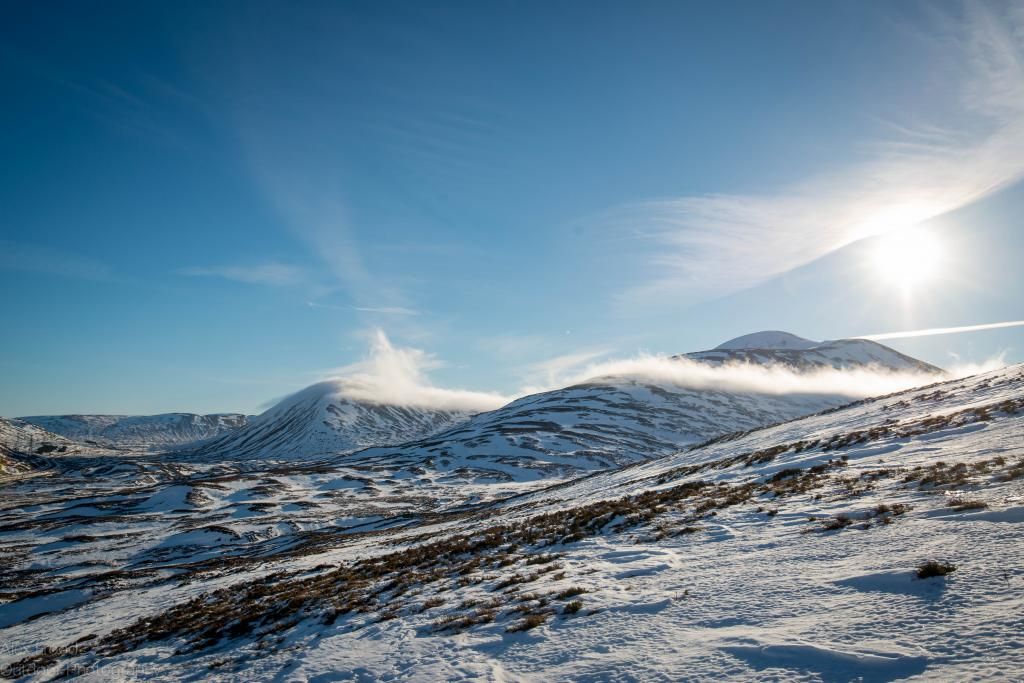 I must of seen almost every sort of track in the snow you can think of that day. I saw, Footprints, snowshoe, crampon, ski, split board, ATV, snowmobile, hare, deer, shrew, sheep and grouse.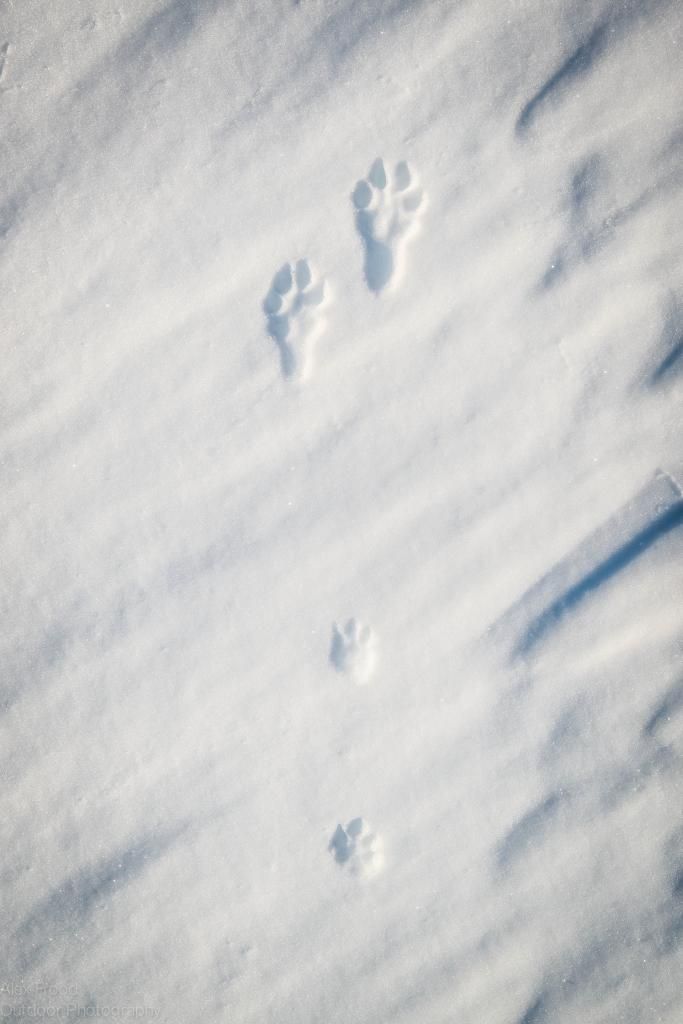 Hope you have enjoy this short report. More to come.