Carn na Caim & A'Bhuidheanach Bheag
by
AlexFrood
, on Flickr
The weather looked lovely from the A9 with blue sky and sun but this wasn't going to be the story of the day.
once again we left the parked van in a layby on the A9 and set off.
The way up was a snow covered land rover track so it was easier going in the early morning. We reached the plateau in no time where the weather was a white out, wind and clag, so that set the theme for the rest of the day.
The first goal of the day was Carn na Caim to the north of where we came up. it was a mix of walking on bearings and following the remains of a fence line when it was above the snow. Good bit of fun following the disappearing fence line. Lucky for us the snow underfoot was hard and the wind was pretty low.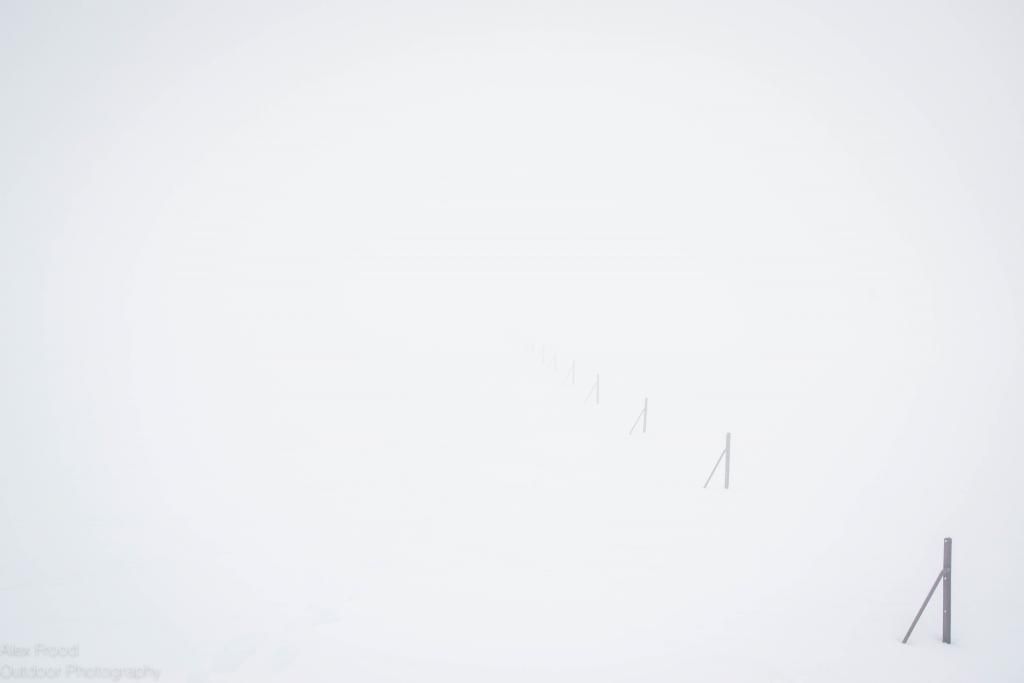 We made the Carn na Caim without issue and then heading back for the top of the land rover track to start the southern route to A'Bhuidheanach Bheag, this is went the wind picked up and made the day more interesting.
The fence lines mostly disappeared so it was time to some proper nav, after an hour and bit we found the summit of A'Bhuidheanach Bheag and its tig point. However since this summit is 936m and another summit 500m away is also 936m which one is the true munro summit. well since we were there we might as well get in the other one as well.
from the other summit we decided it maybe a better idea to take a different route off as we didnt have to back track along the plateau. So from the other 936m we set a north westerly bearing to take up straight line down out of the clag toward the A9, it was fun to be able to slide down after we were out of the clag.
It didnt take us long to hit the access road for the power line construction along the A9 which we followed until getting back the starting point.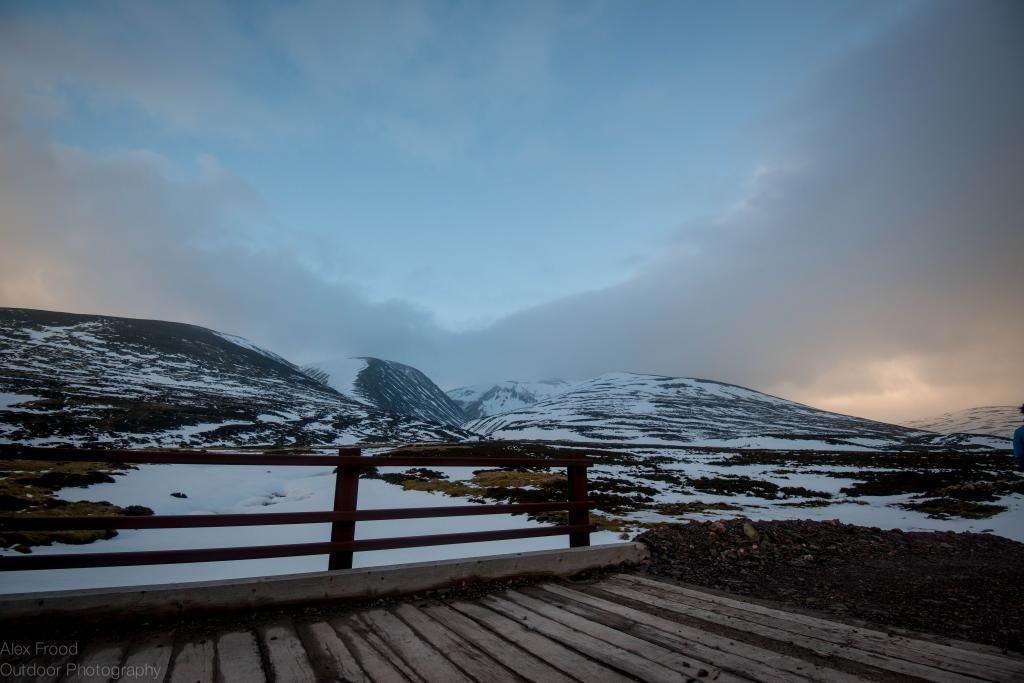 hope you have enjoyed this report.