After my day of bagging grim Sub2Ks around Muirkirk and Douglas, I headed for Tinto. I could have headed straight home but I'd only have had to go back to Bothwell the following day to collect Ailsa from my mother-in-law, so I was as well staying south and squeezing another hill in on the Saturday morning before heading for Bothwell (or Paisley and my sister-in-law's place as it transpired).
After a pretty uniformly dreich day, it turned into a quite pleasant summer evening as I headed for Lanark in search of a Chinese takeaway. In possession of said takeaway, I then headed for the big car park at Fallburn for the Tinto tourist route. It was now a lovely evening so I pulled a deckchair from the boot of the car and pulled it up beside the drivers door where I scoffed the takeaway and polished off a couple of cans of lager while listening to Colombia lying down to a **** poor Brazil team in the Quarter Finals of the World Cup on the radio.
A nice evening to sit in a car park, eat Chinese takeaway, drink beer and listen to football on the radio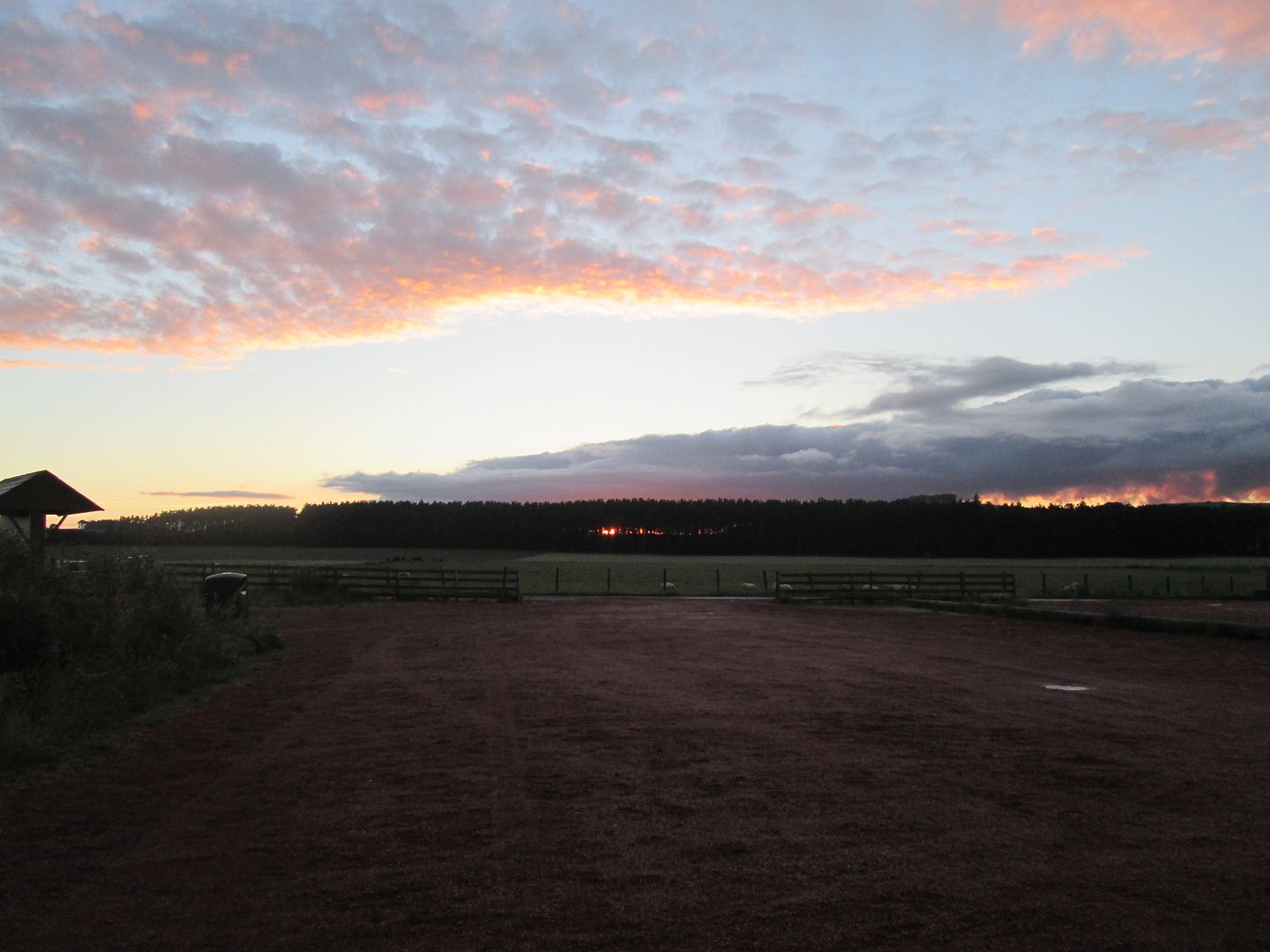 Sunset
Once the food, beer and football was finished, I took my tent over to a grassy patch by the start of the path up Tinto, shook it down and pitched for the night.
I slept like a log after the exertions of the previous couple of days and awoke to a decent looking morning. I quickly packed up and had a bite of breakfast and headed off early before the inevitable Saturday morning crowds descended on the Tinto Tourist Route.
A selection of pics from the straight up and down.......
One last hill before my southern adventure ends
Back down to the car park at Fallburn
Motorway into the mist
Summit appearing through the clag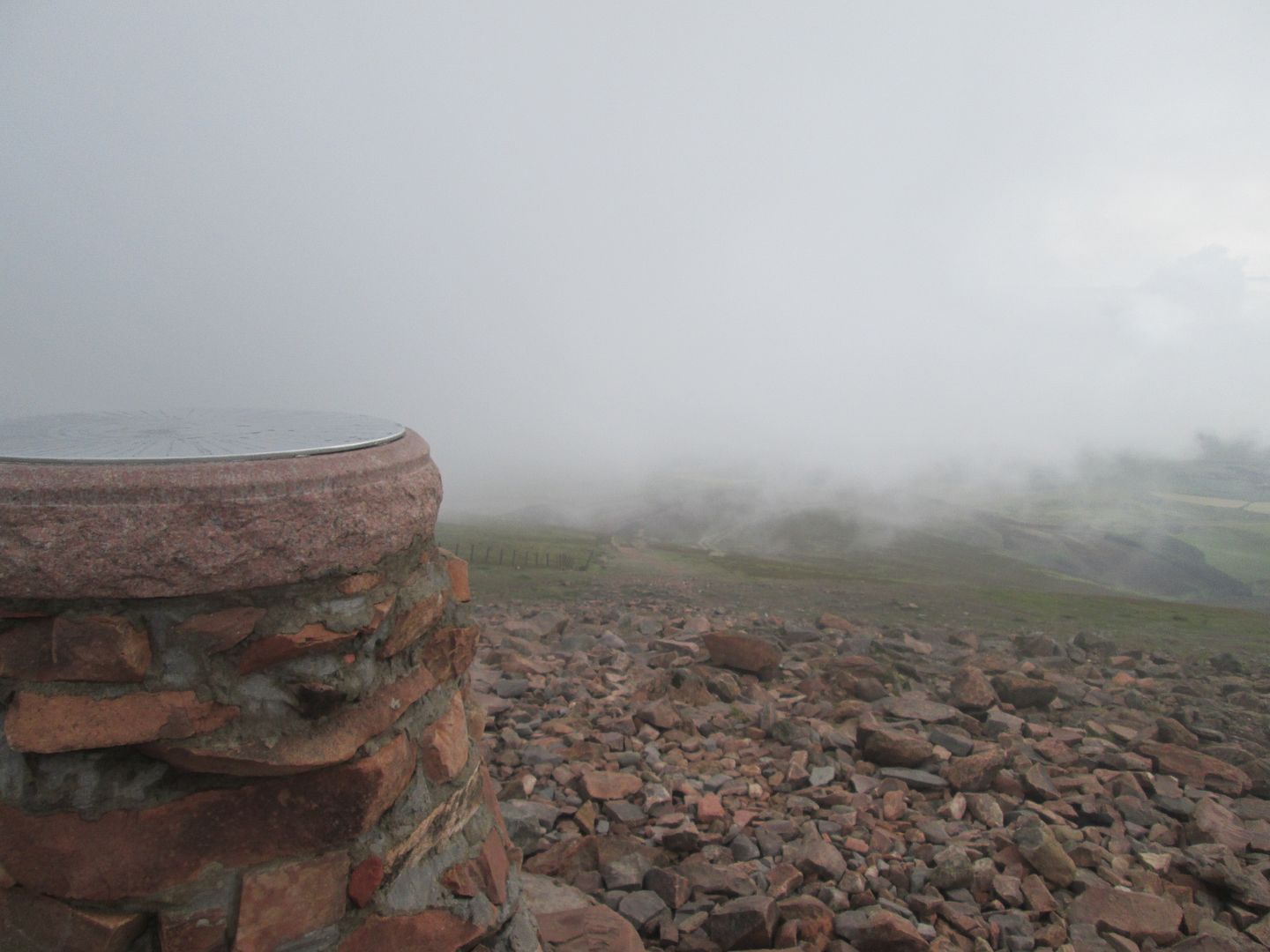 View back down whence I came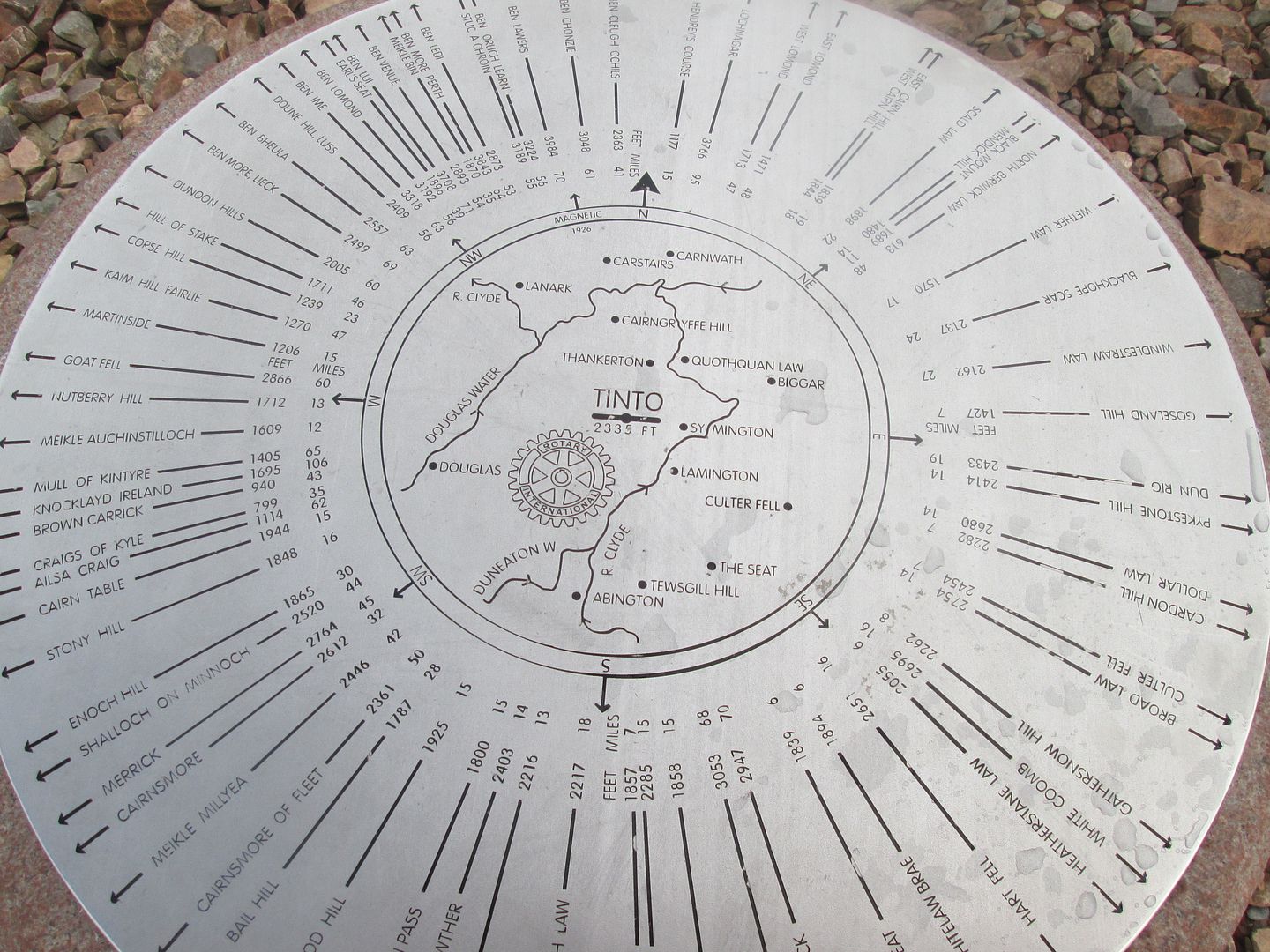 View indicator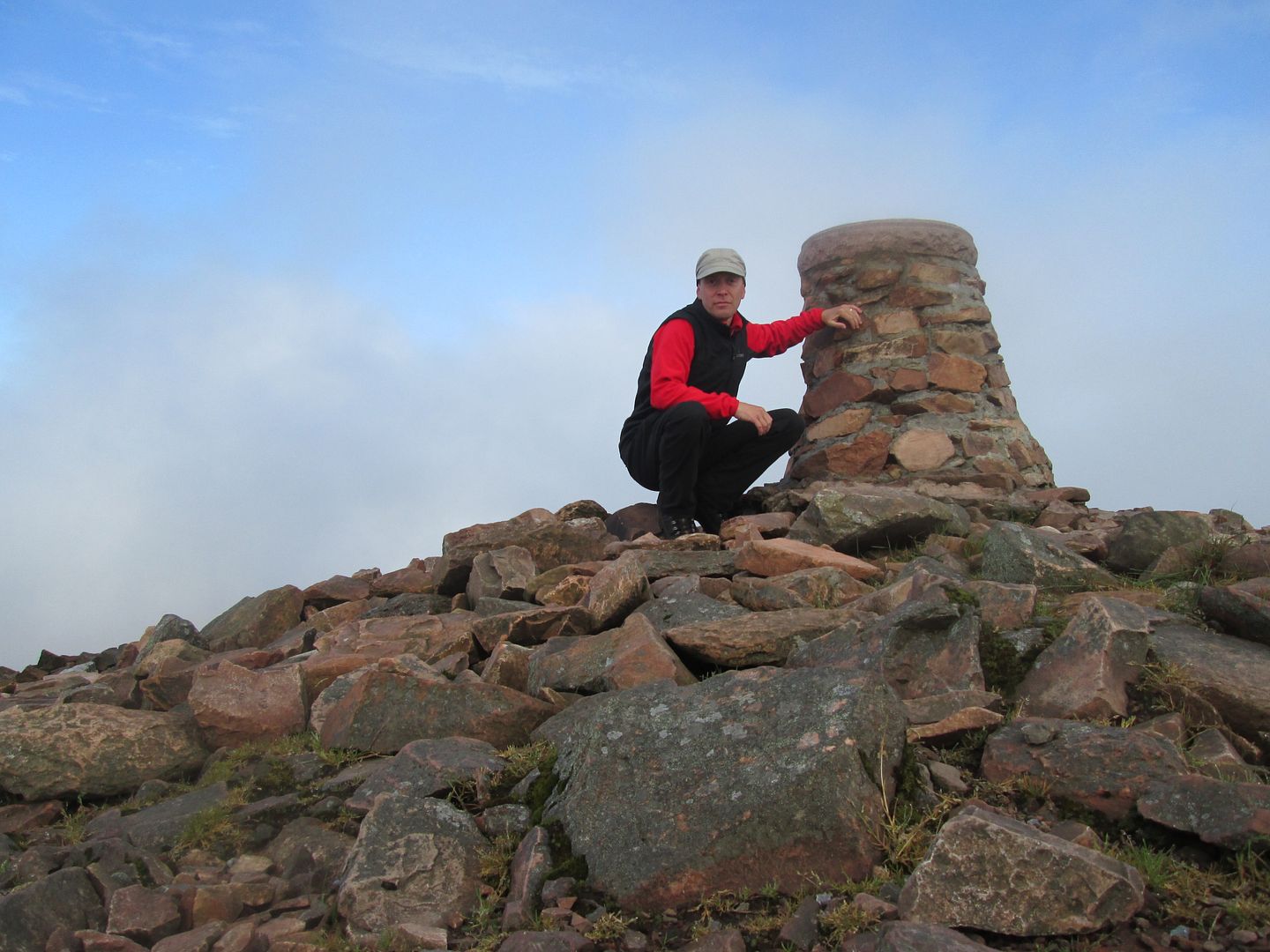 Last summit of a successful trip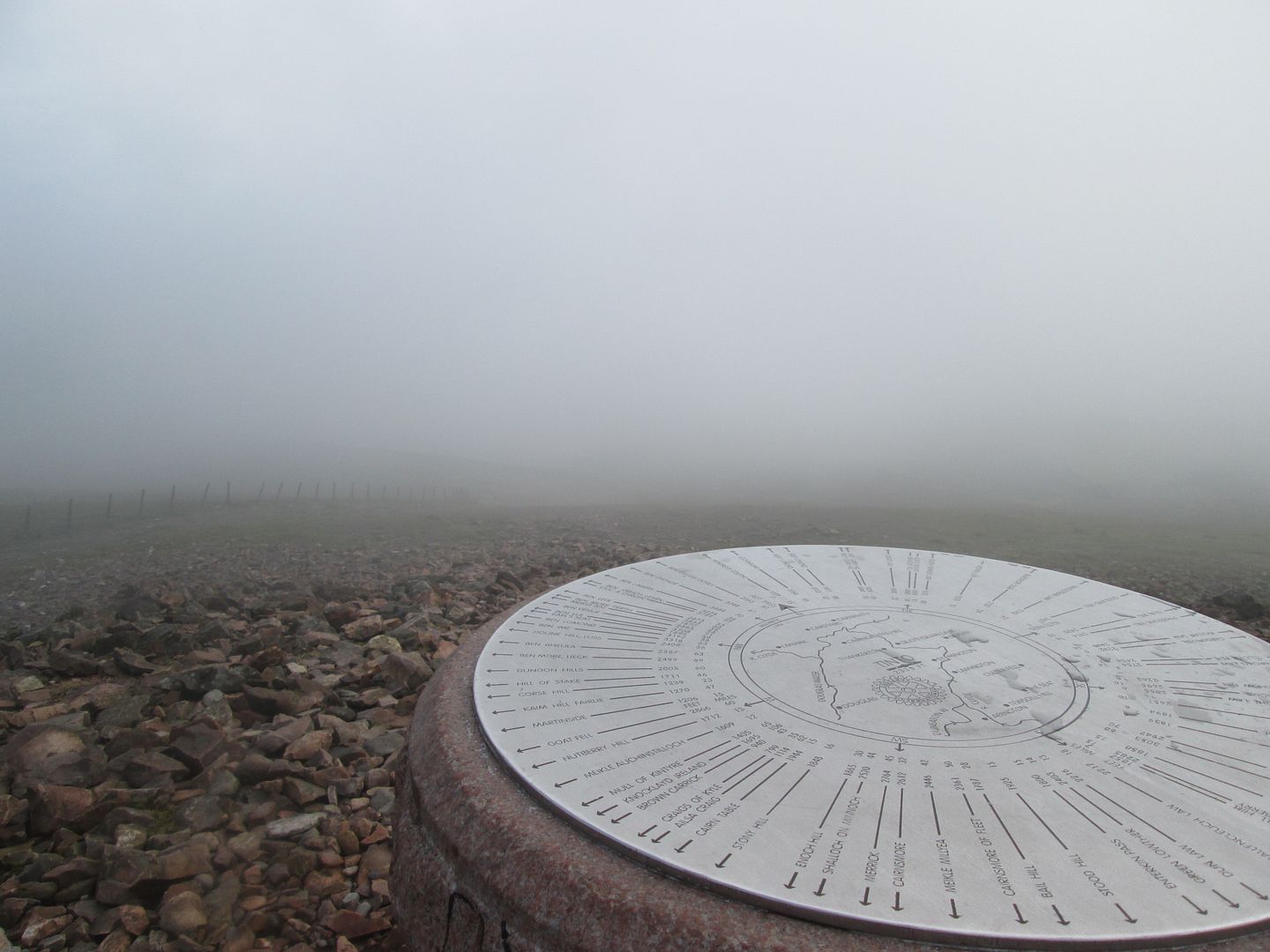 Views? What views?
Grey rocks, blue skies and white clouds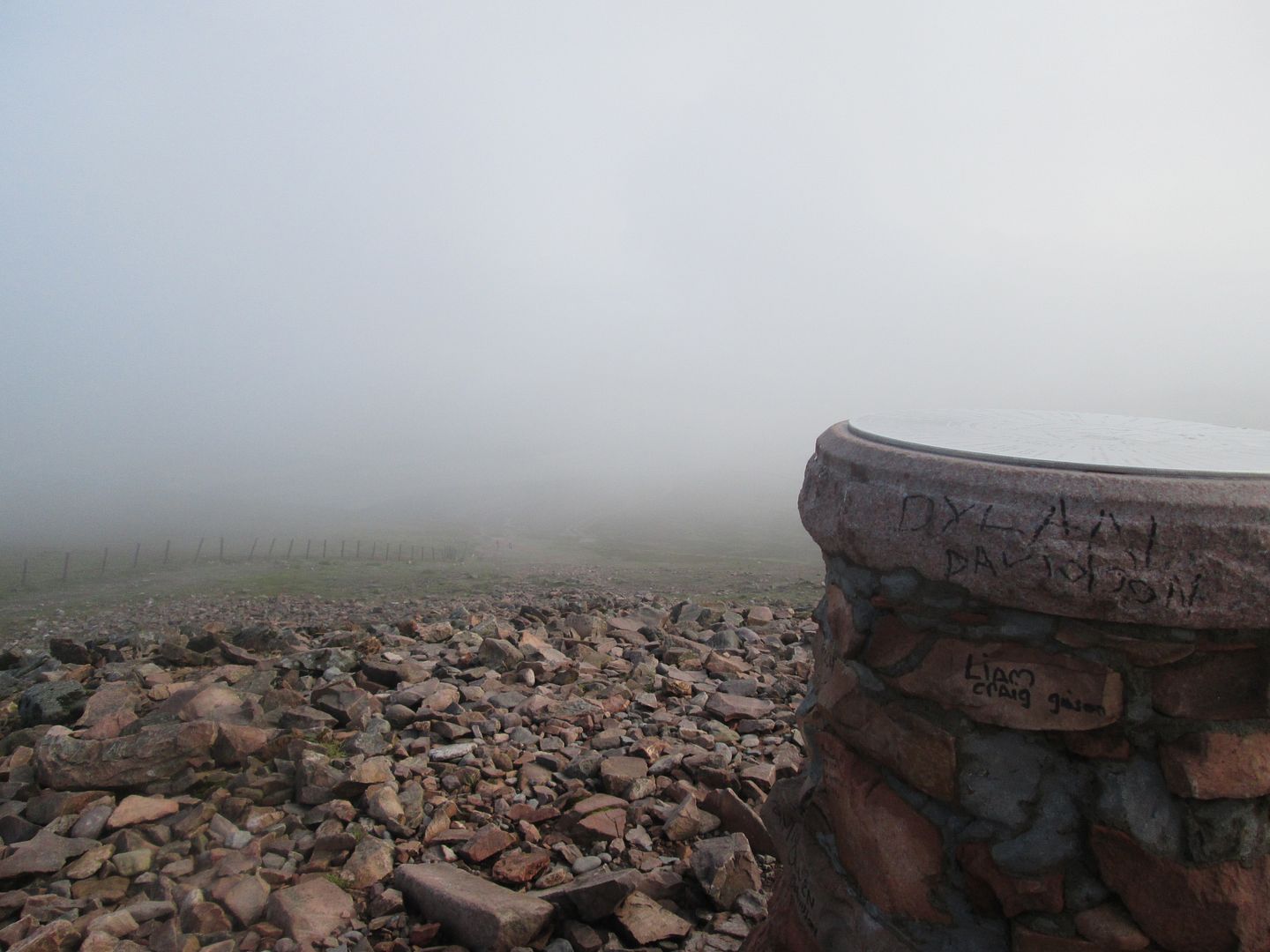 Graffiti artists manage to get up here!
Clearing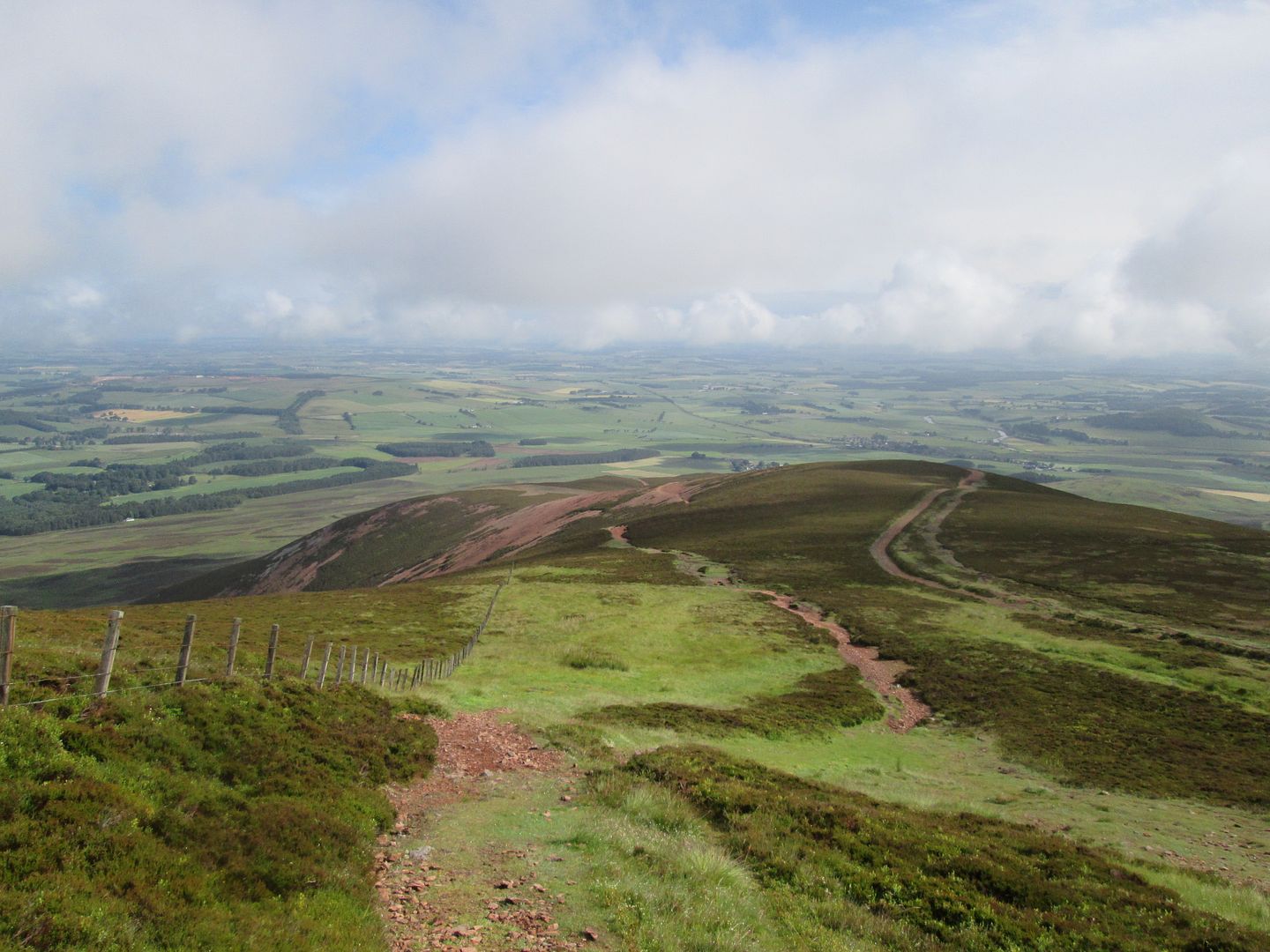 Heading home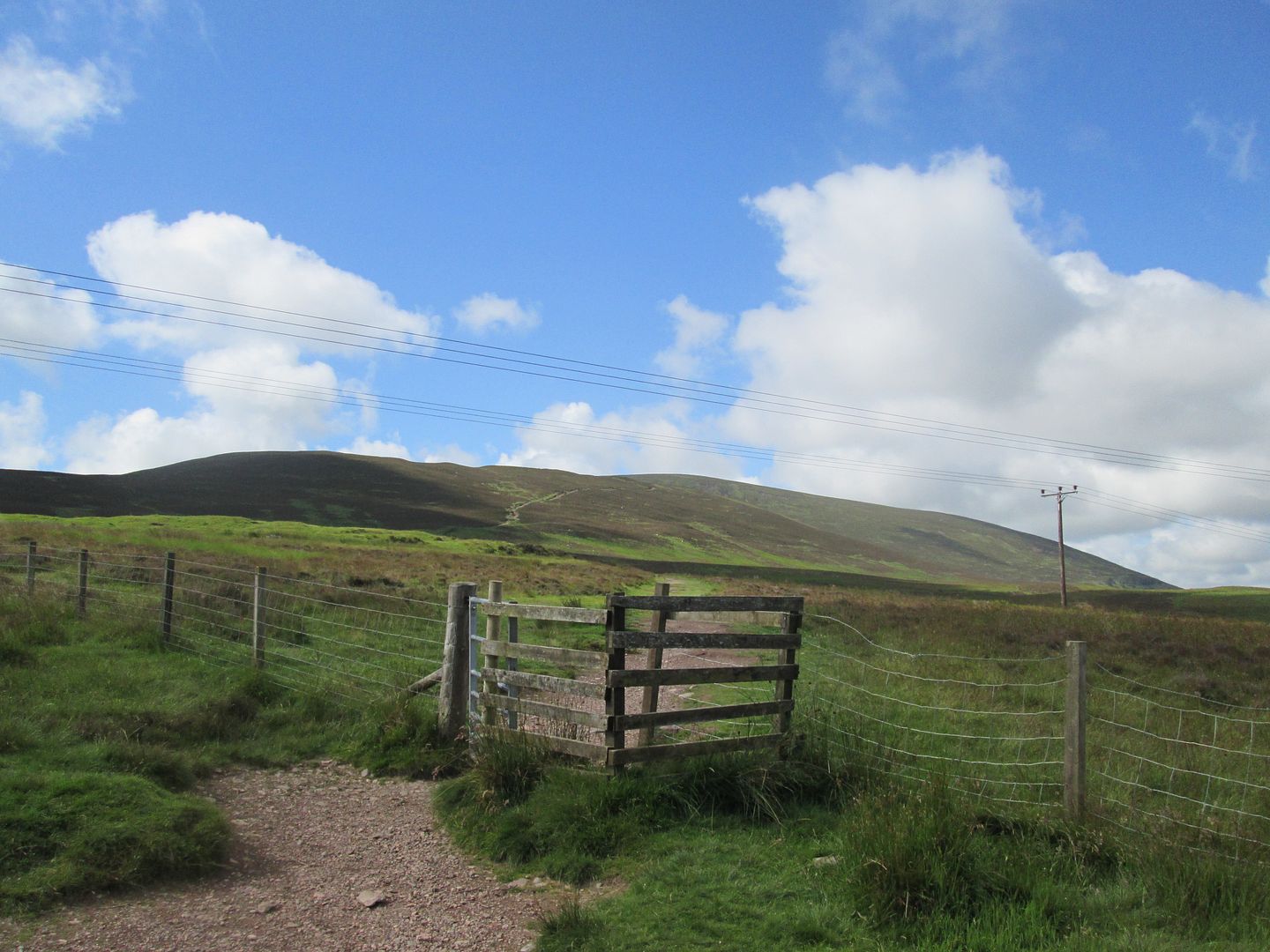 Last look