This weekend had to be short trip, as we had a family birthday party to get to on Sunday. Gave a good opportunity to knock off my first new munro of the year - the first since November none the less
We had tried, and failed Creag Mohr in the past - driving snowstorms removing all fun from the day and had turned back halfway along the track
Headed off after work on Friday, and made really good time up to stay in Lawers Hotel, which was rather quiet to say the least, and hadn't even got the beer pumps going after being shut for winter - pants
It was a beautiful morning, and we had a leisurely breakfast, before setting out up Glen Lochay Really quiet up there, didn't meet anybody the whole way. Not much faff at the car park, saw us walking up the road beyond, past the farm.
We turned up the old road to Glen Lyon. Its not that steep, but it was turning into a scorcher so that made it a bit of a slog. Despite a couple of visits, I have never seen the glen in good weather so it was nice to stop to enjoy the views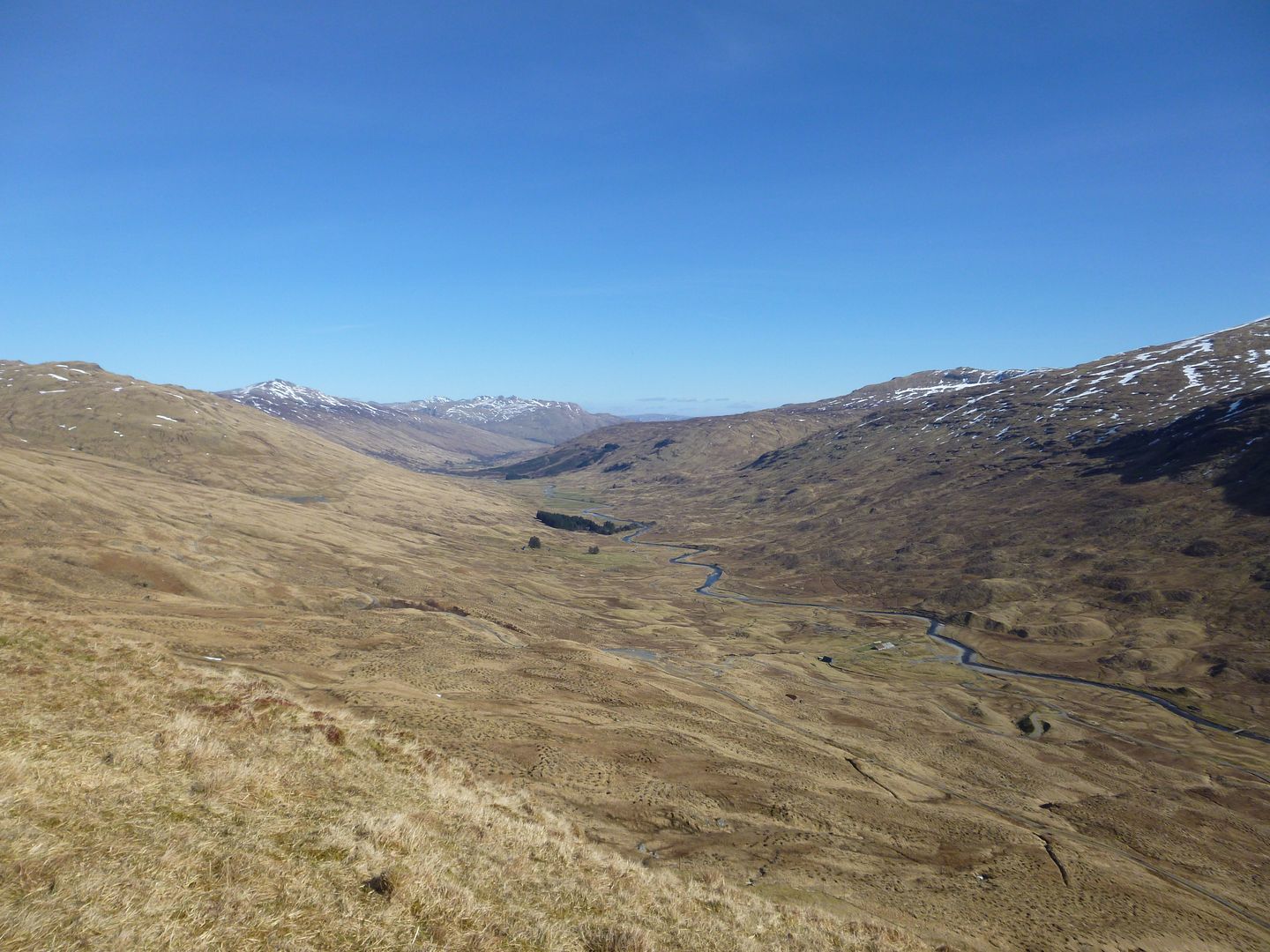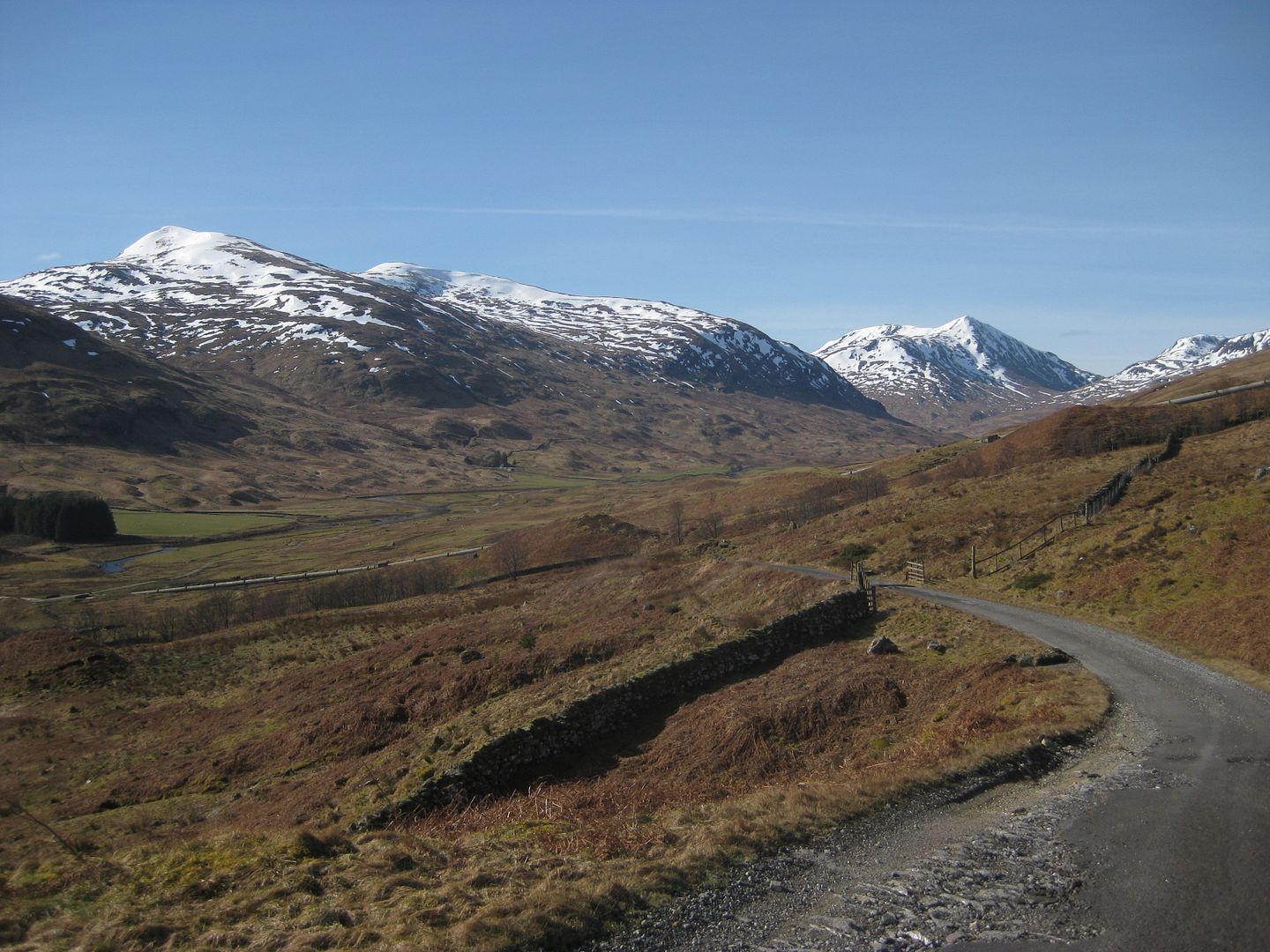 Onto the traversing track, not much to say about the next 5 miles, except it felt more like 10
Eventually we got to the right ridge.. Looked decidedly more craggy and steep than the map would suggest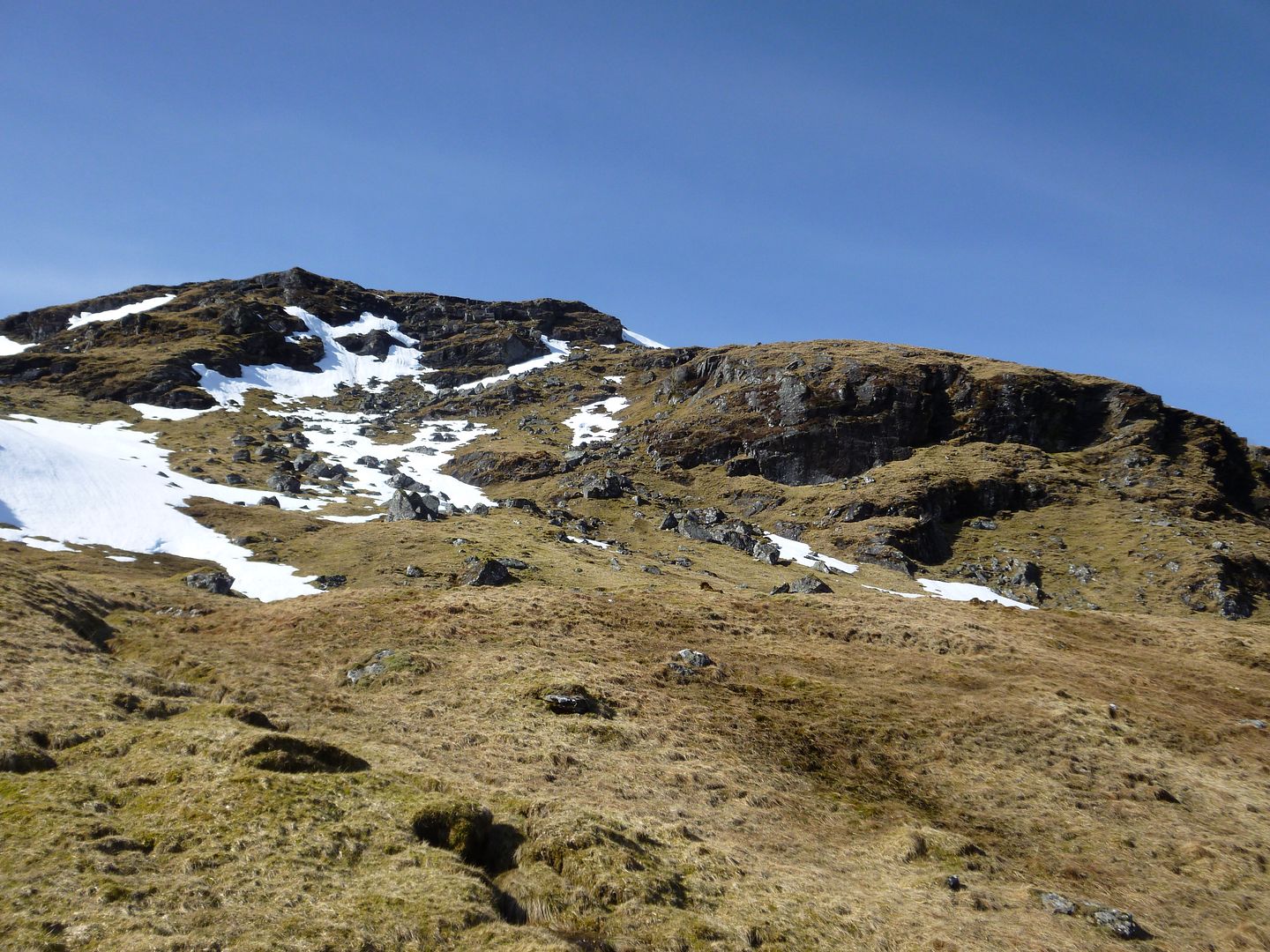 A new deer fence up the hill had us looking for a gate, which turned out to be further down the track a couple of hundred yards. The track was making Dougie lose his sense of humour, as he had just brought winter boots
We stopped once we were through the gate, and spent a good hour snoozing and enjoying the sunshine.
headed up a steep wee gully, with snow too soft to be useful, before heading left up the side of the upper crag, which was sheltered from the breeze so forced to take it really slow to avoid overheating. Just a snow patch and a final pull and we were up on the ridge.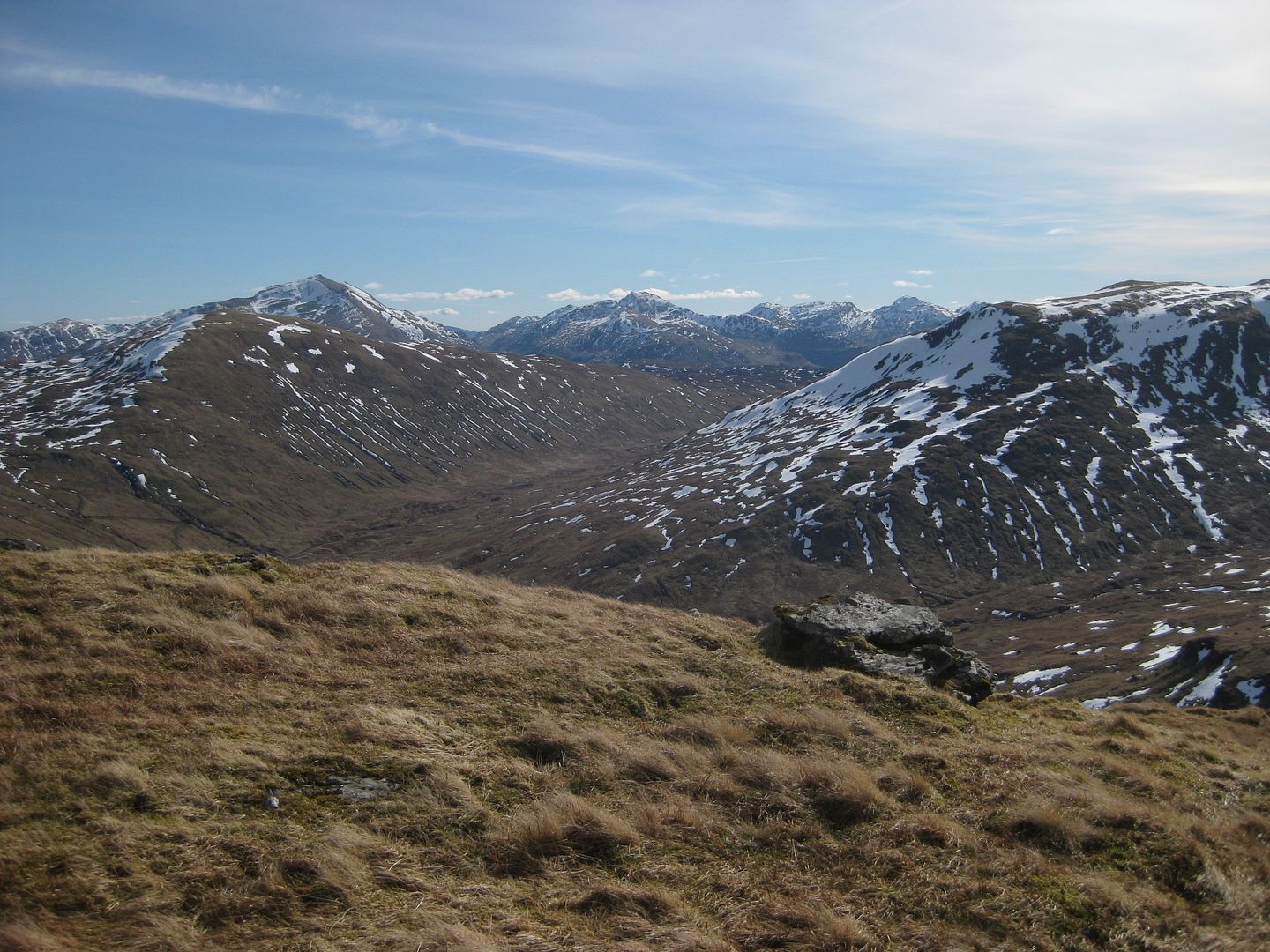 The path skirts to the left to avoid extra ascent, and then we had another stop before the pull to the summit
We passed a weird thingy on the hill on our way up.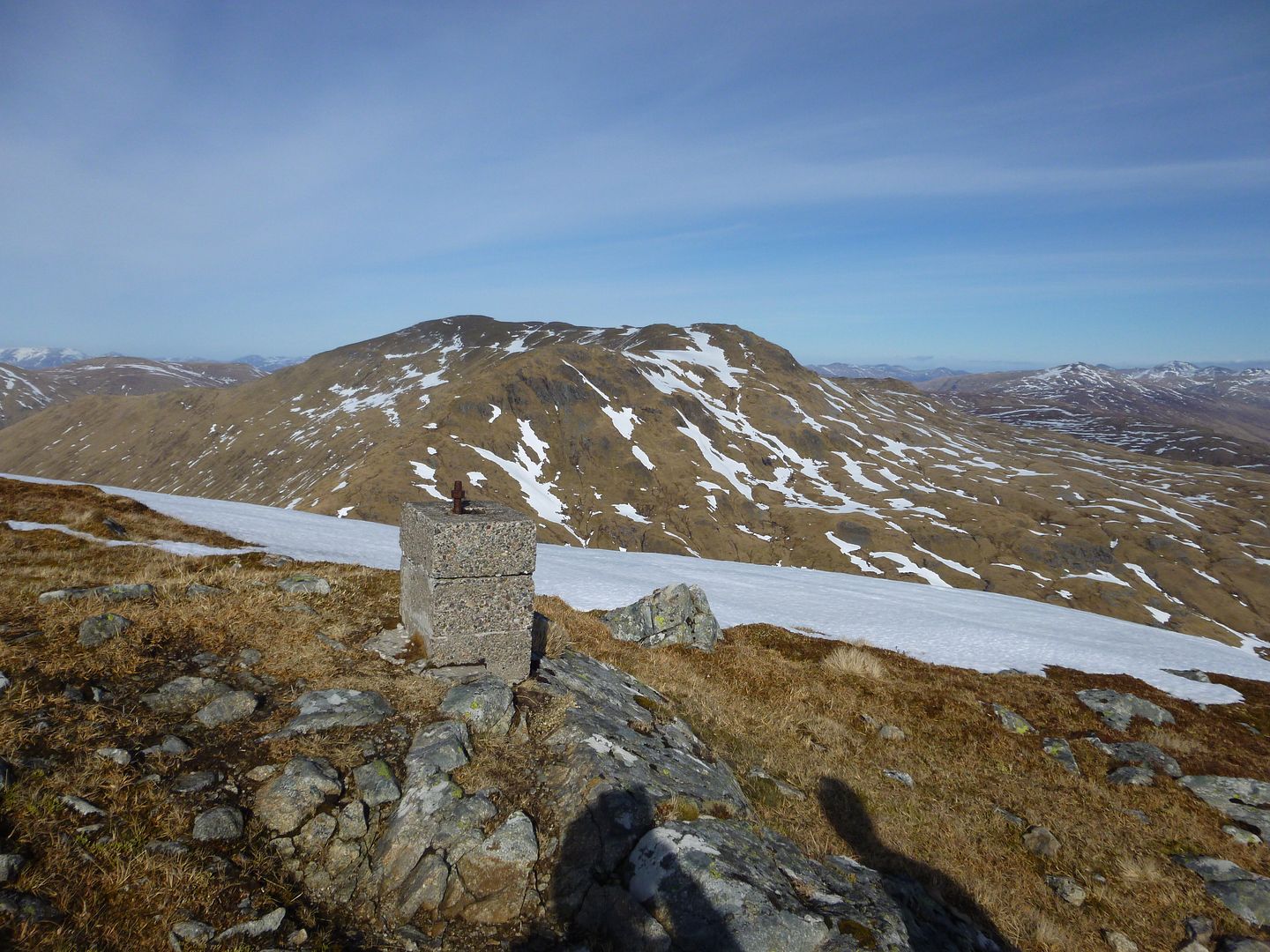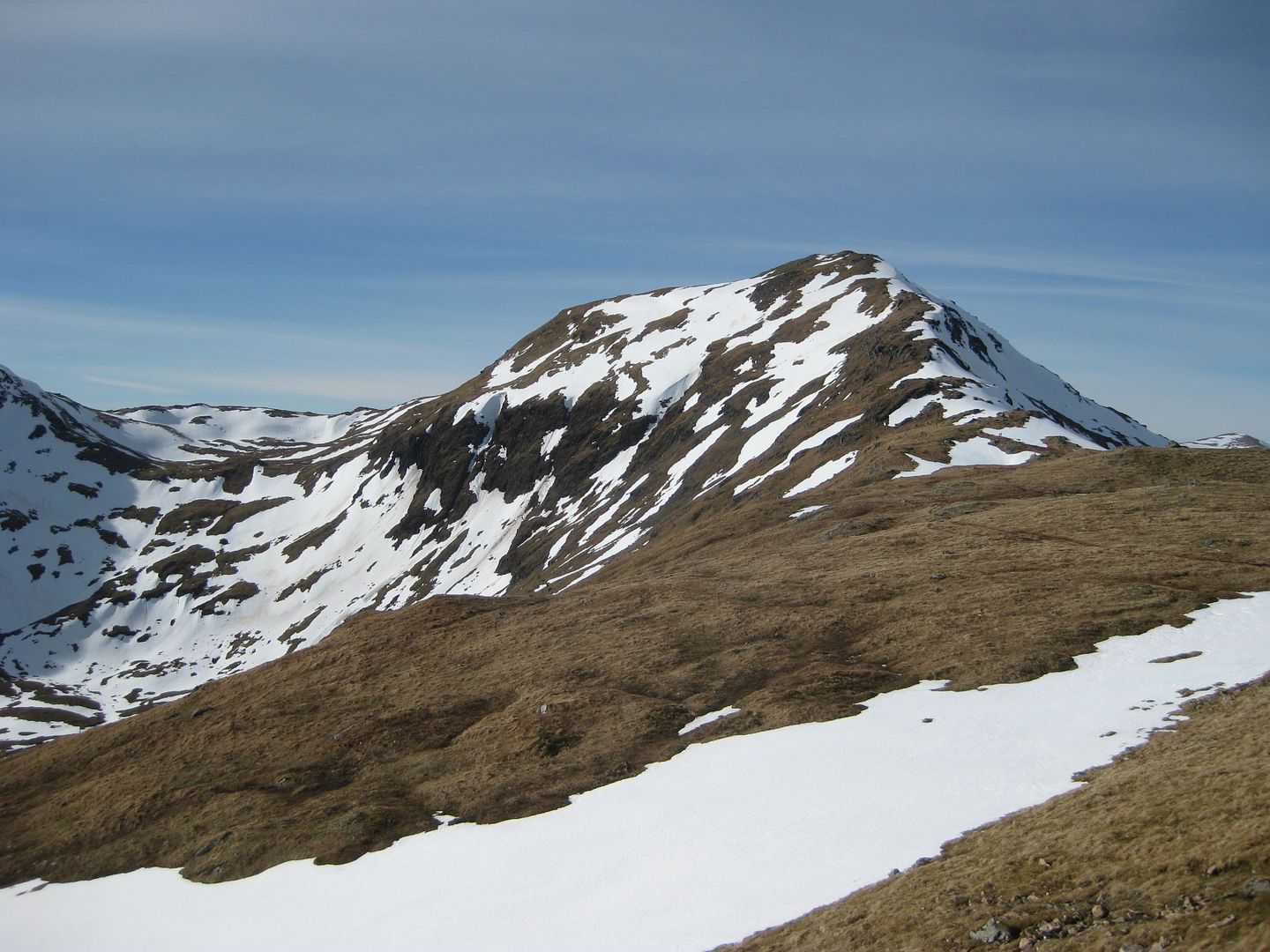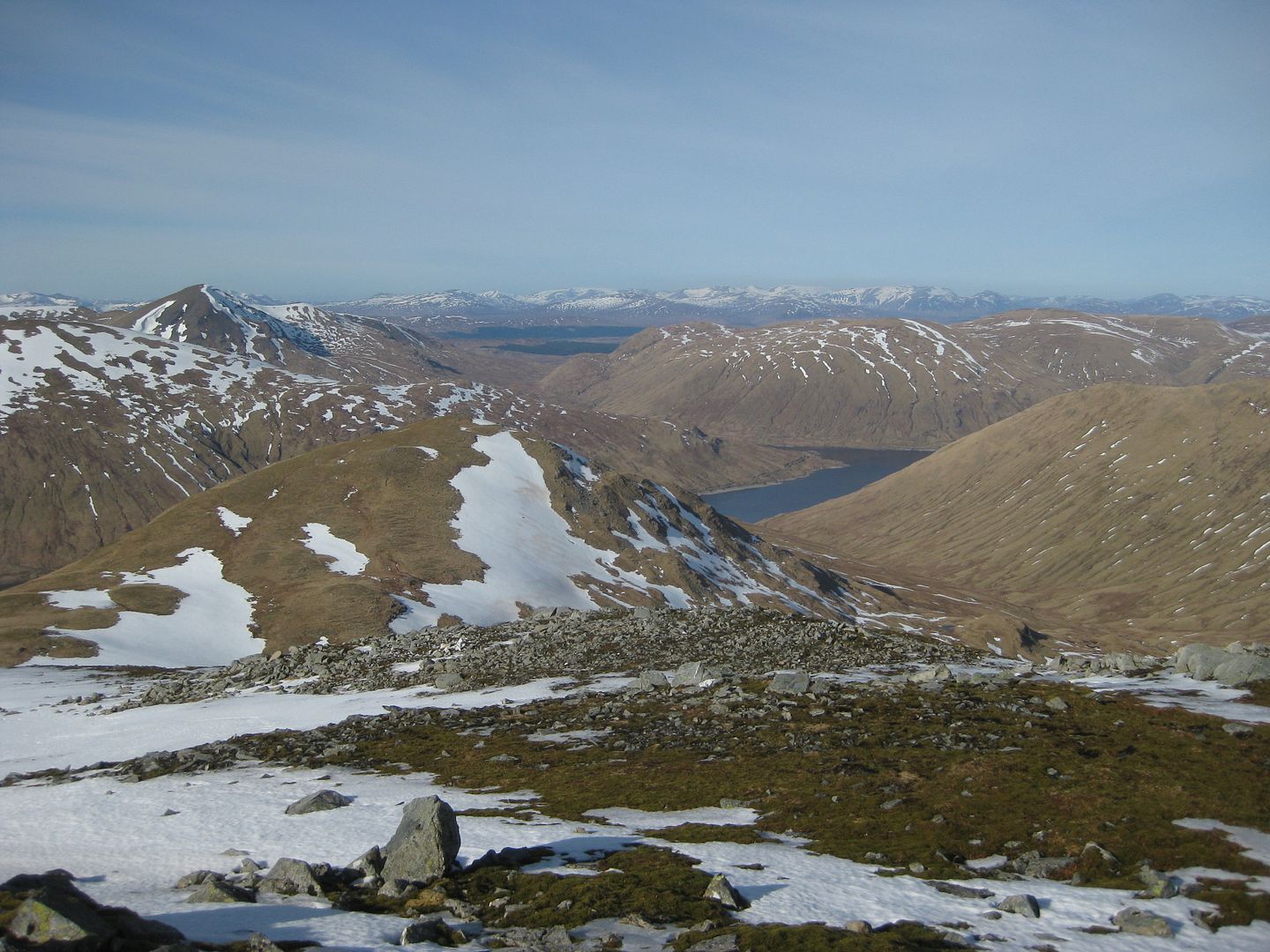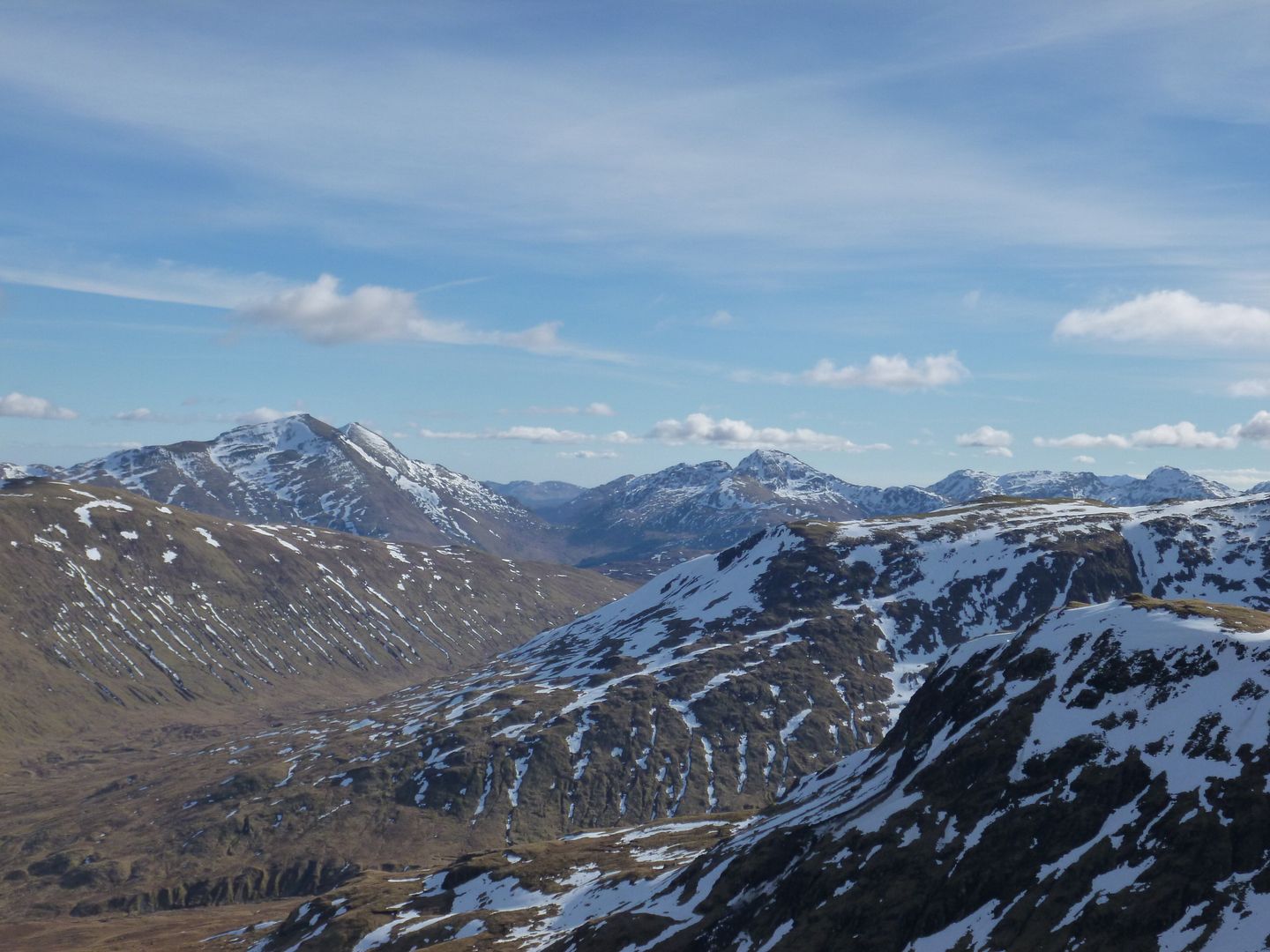 We stayed at the top for ages hillspotting, before heading back at about 3.30 - we knew there was a long walk yet.
Managed to find some snow fields for the descent, which was thankfully in the shade. Some icy bits at the top gave way to fine snow for walking, the snow only getting too soft when we were right down by the burn.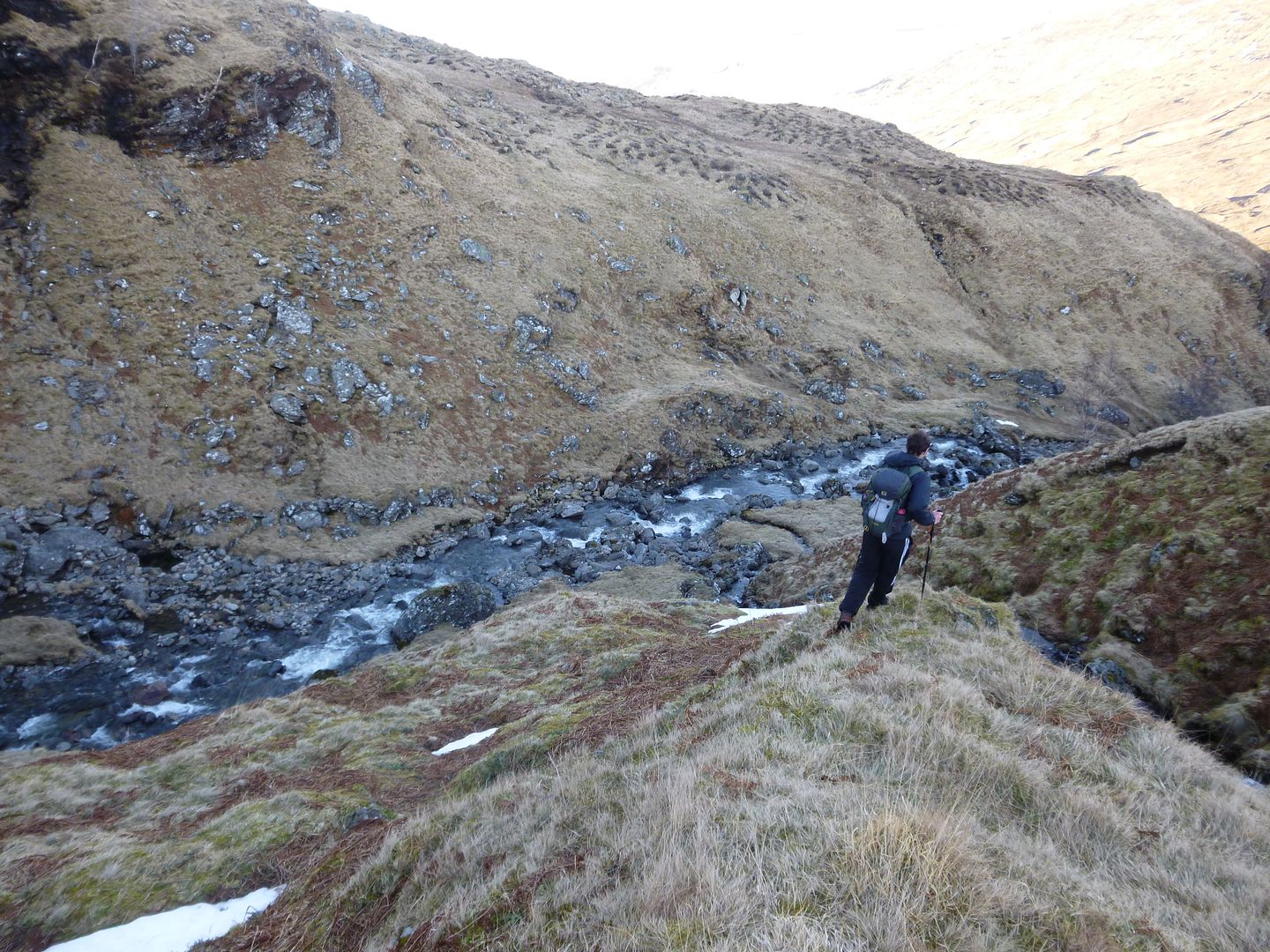 Made it back to the track, where we decided to take the lower one back and headed down the hill. The return journey seemed to pass quickly, with a nice sunset behind and being eyed by muddy cows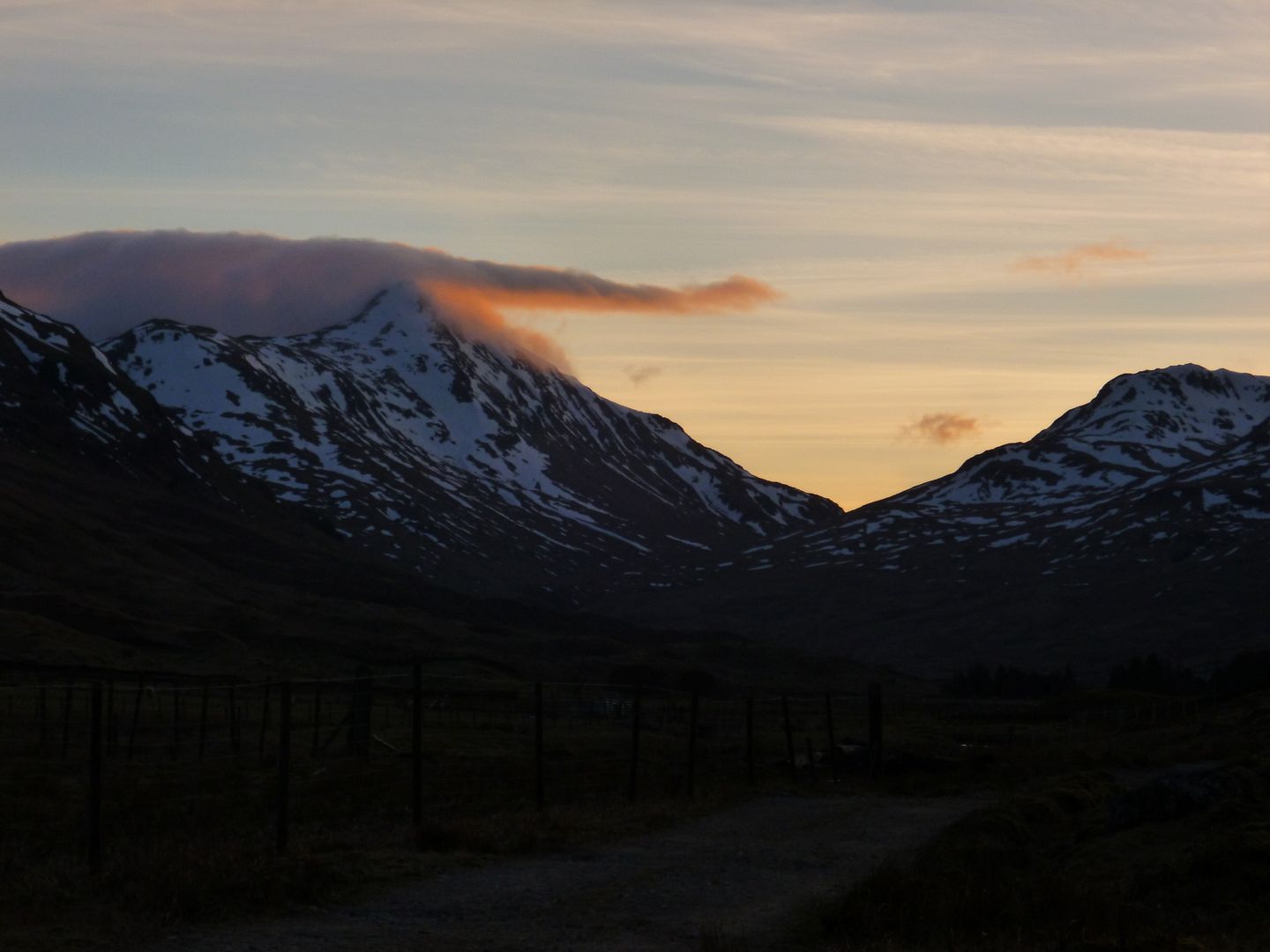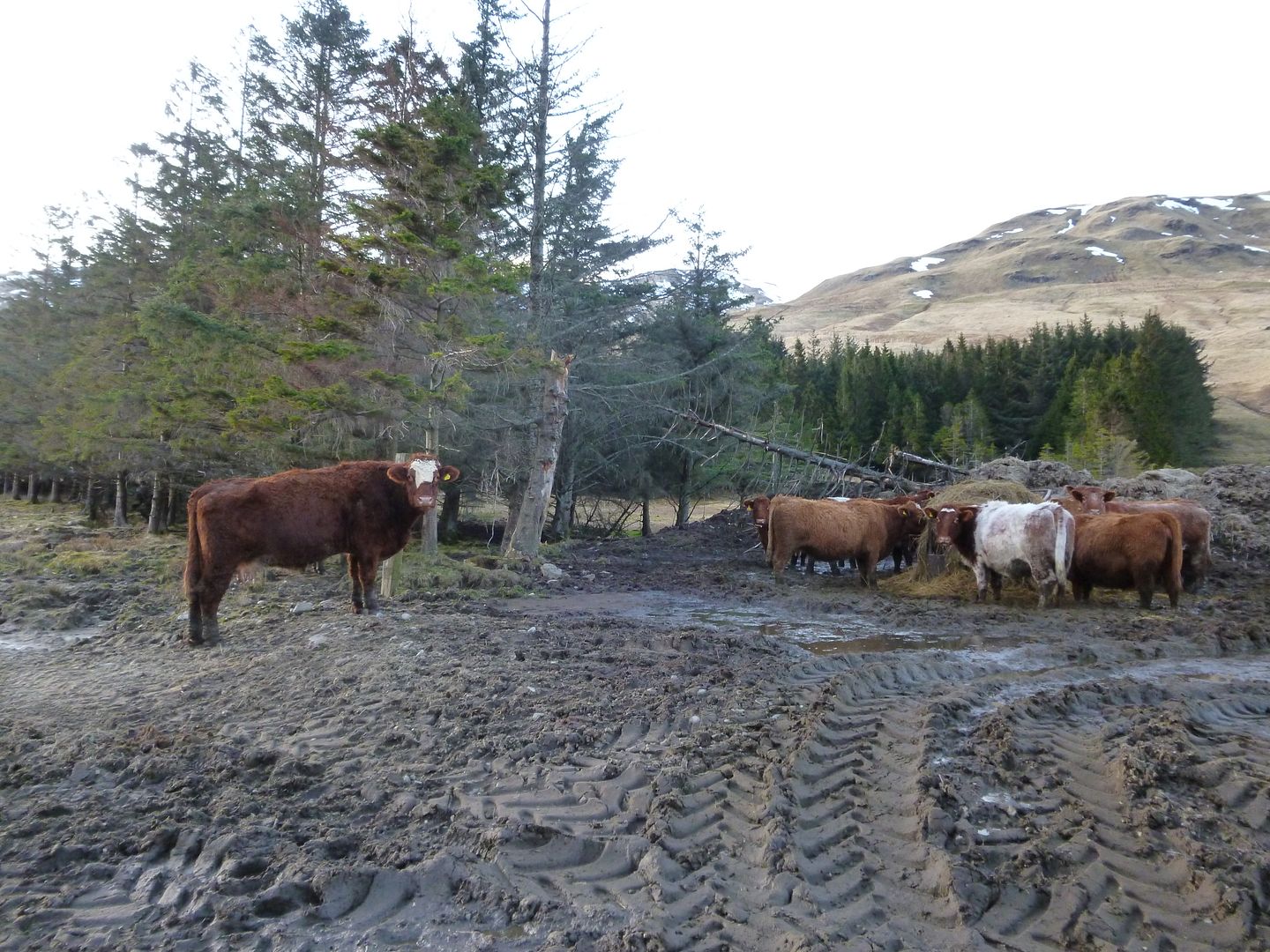 We were weary by the time the car was reached - too much track, but felt good to get a new munro under my belt, and couldnie of got a better day for it