Unusually, I had a Saturday to myself with basscadet at a wedding. A good forecast meant another thumbing through my copy of
Scrambles in Lochaber
. The chosen route would be the North Buttress of the Buachaille - a grade 3 scramble up the huge face in the middle of the classic Jacksonville view.
Altnafeadh carpark was already full when I set off at about 10am on a lovely morning. It didn't take long to reach the base of the buttress having taken the excellent path skirting the lower slopes.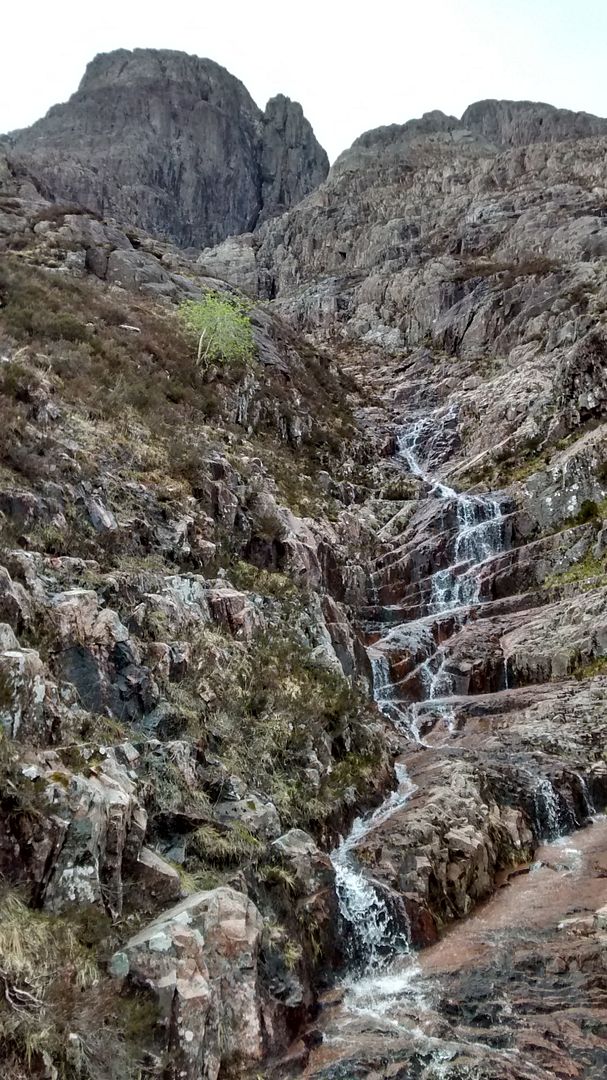 Stream just before the point you leave the main path
I found an obvious path leading to two prominent boulders described as the start of the route in the guide. However I soon left this as there was obvious scrambling to be enjoyed to the side with lots of interest even before reaching the main rock face.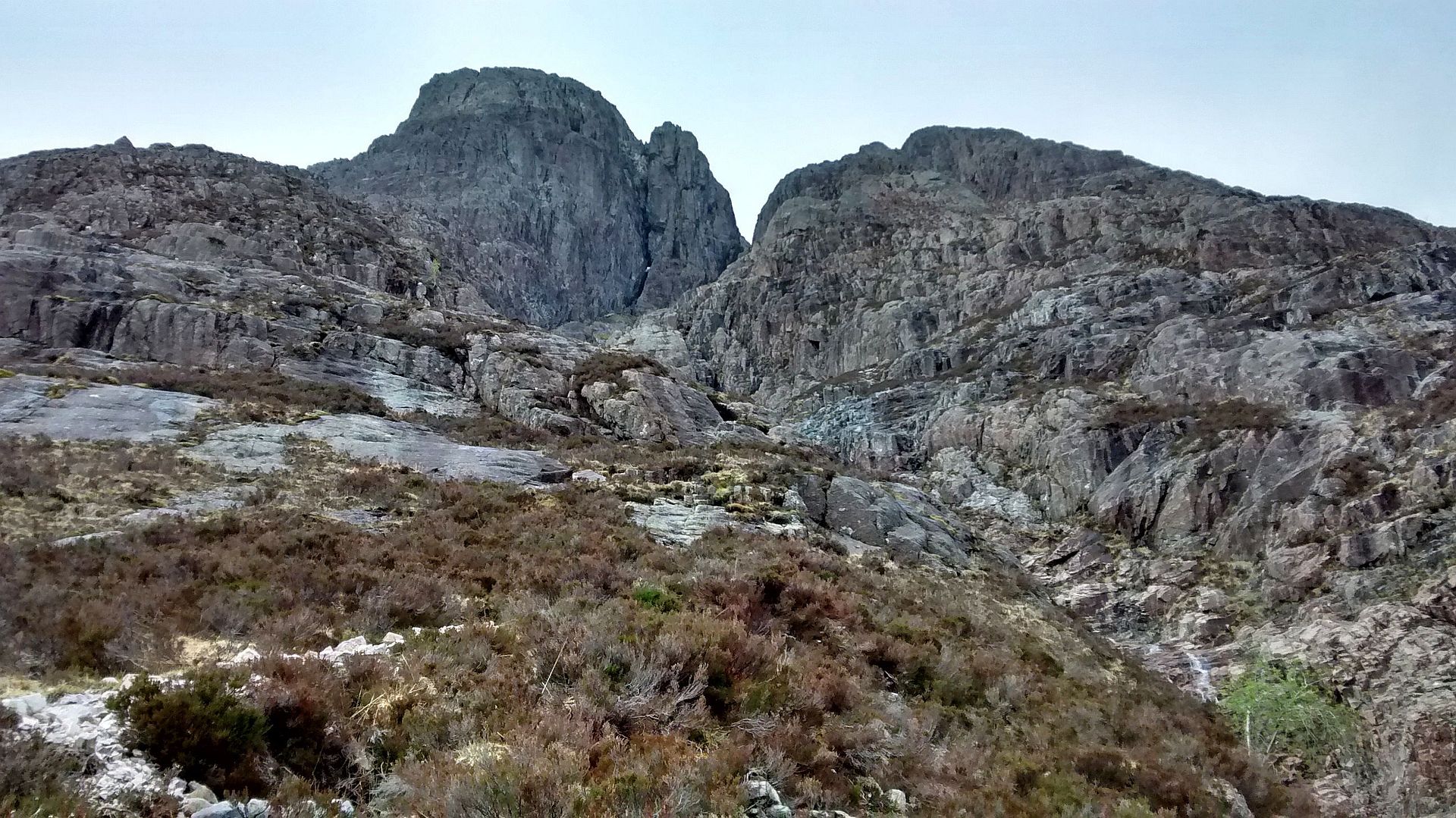 Looking up from the main path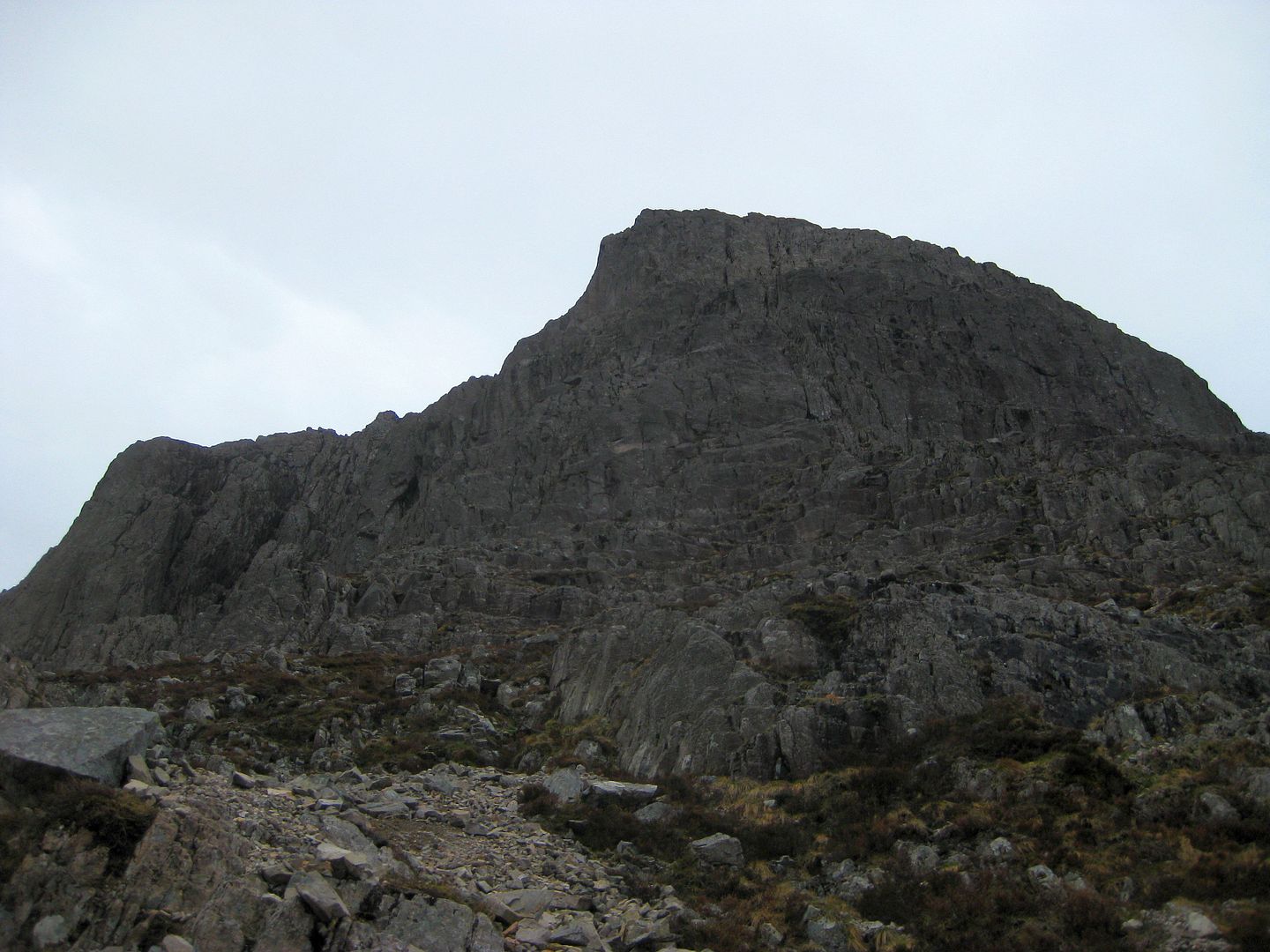 Looking ahead from the two boulders near the start
At the start of the steep stuff I headed up the prominent gully in the centre of the buttress. The scrambling was steep and sustained but the rock and holds were good.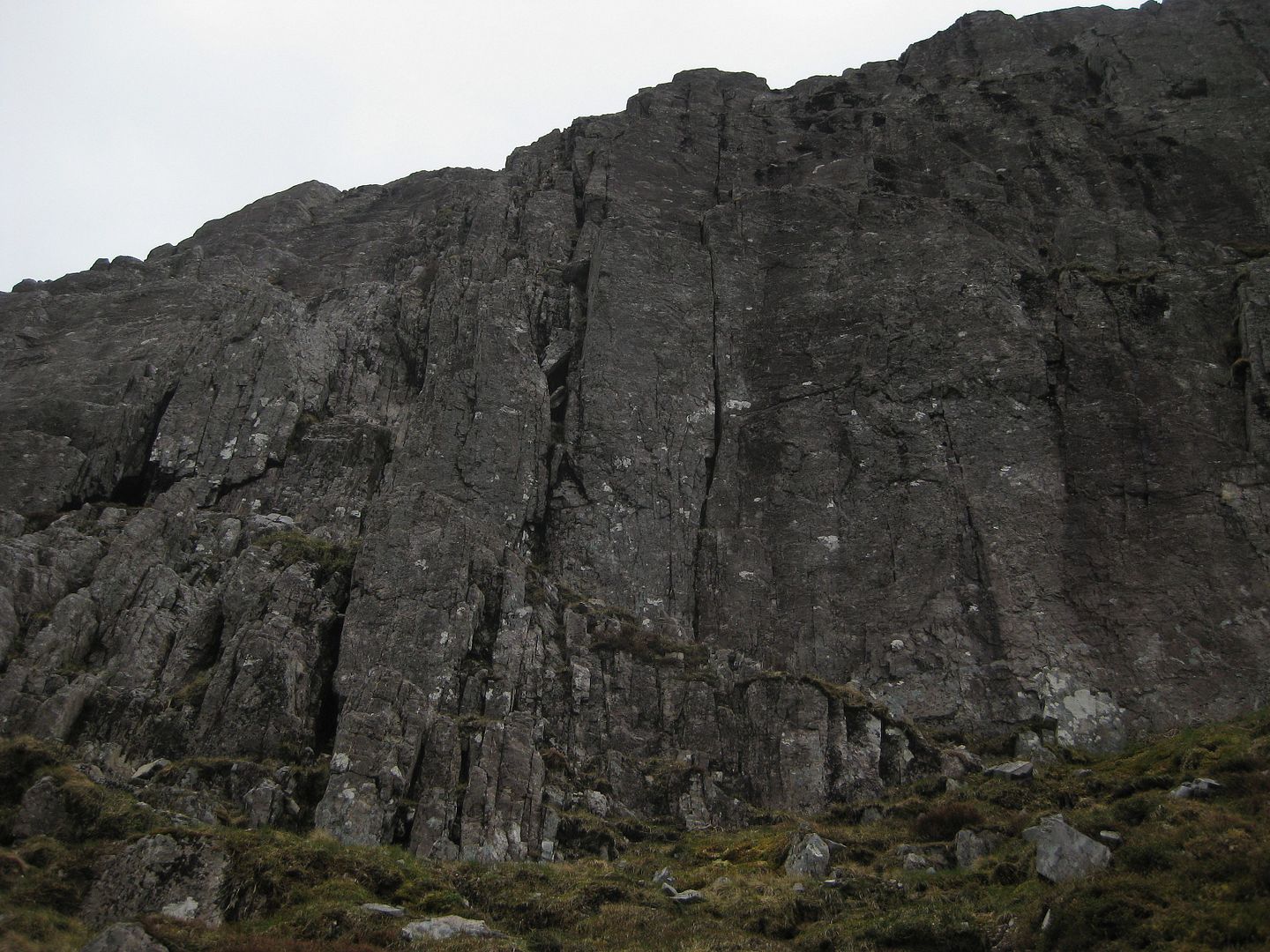 Gully
I stepped onto a ledge after a couple of moves because the book described leaving the gully after a short distance to head up the face before rejoining it. I wasn't sure if this was the point described so decided to stick to the gully - a case of "better the devil you know". A tricky squeeze/pull to the left at a steepening led me to easier ground just to the right of the gully.
From here I zig-zagged up sharply on superb ground with great foot and hand holds. I returned to the gully for the final tricky part.
Second gully section
I had seen groups ahead practicing rope work here earlier. There was another tricky move out the gully to the right followed by a couple of exposed pulls up to a wide ledge.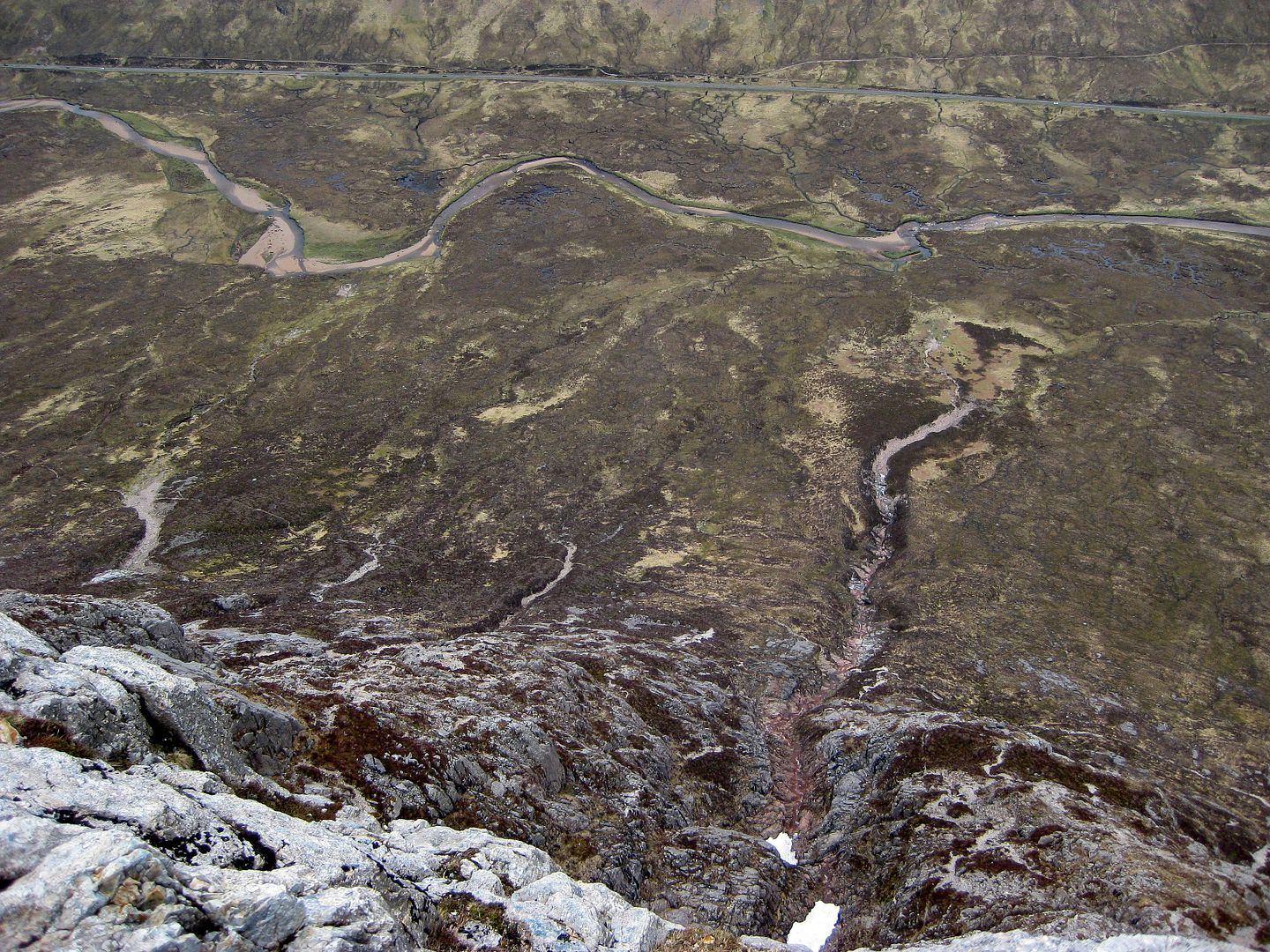 Looking back down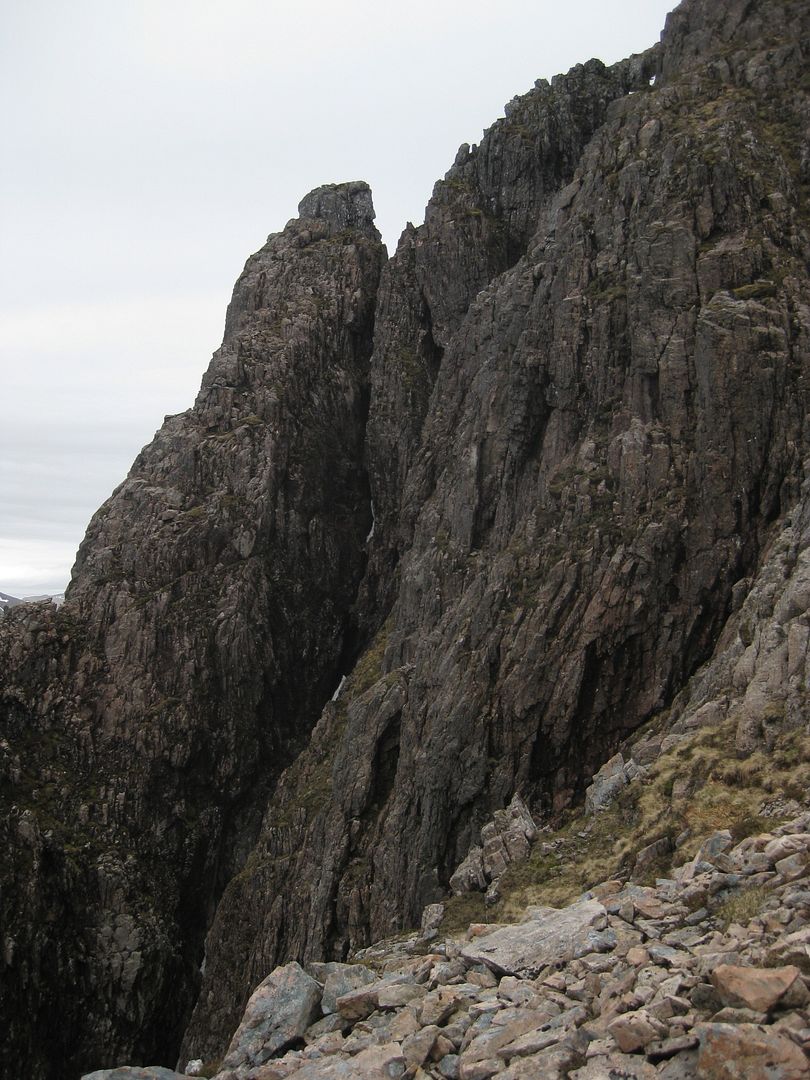 Crowberry Tower
It would be possible to walk to the summit from here but I sought out as much hands-on stuff as I could before the final short wander to the top of Stob Dearg.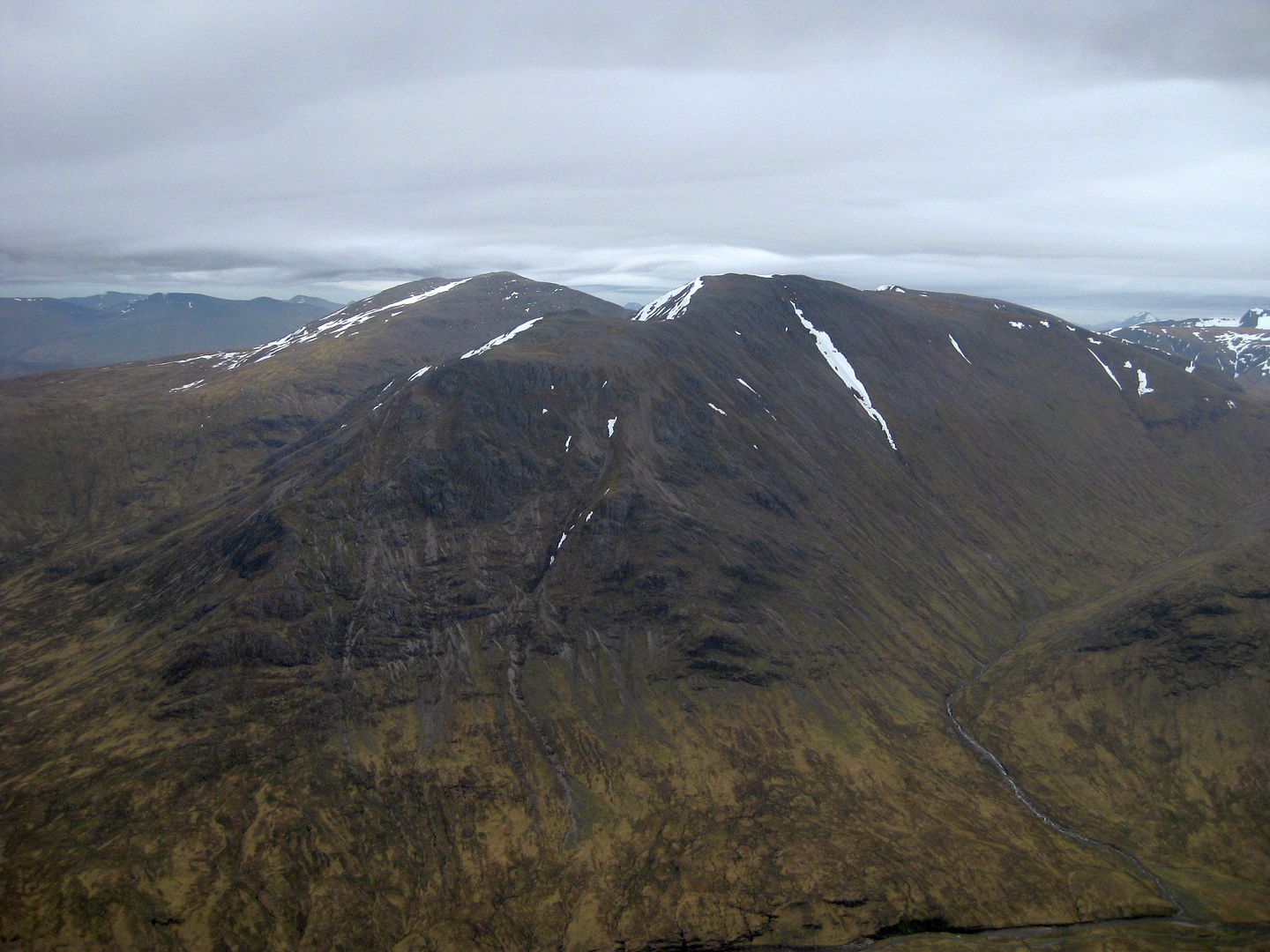 Creise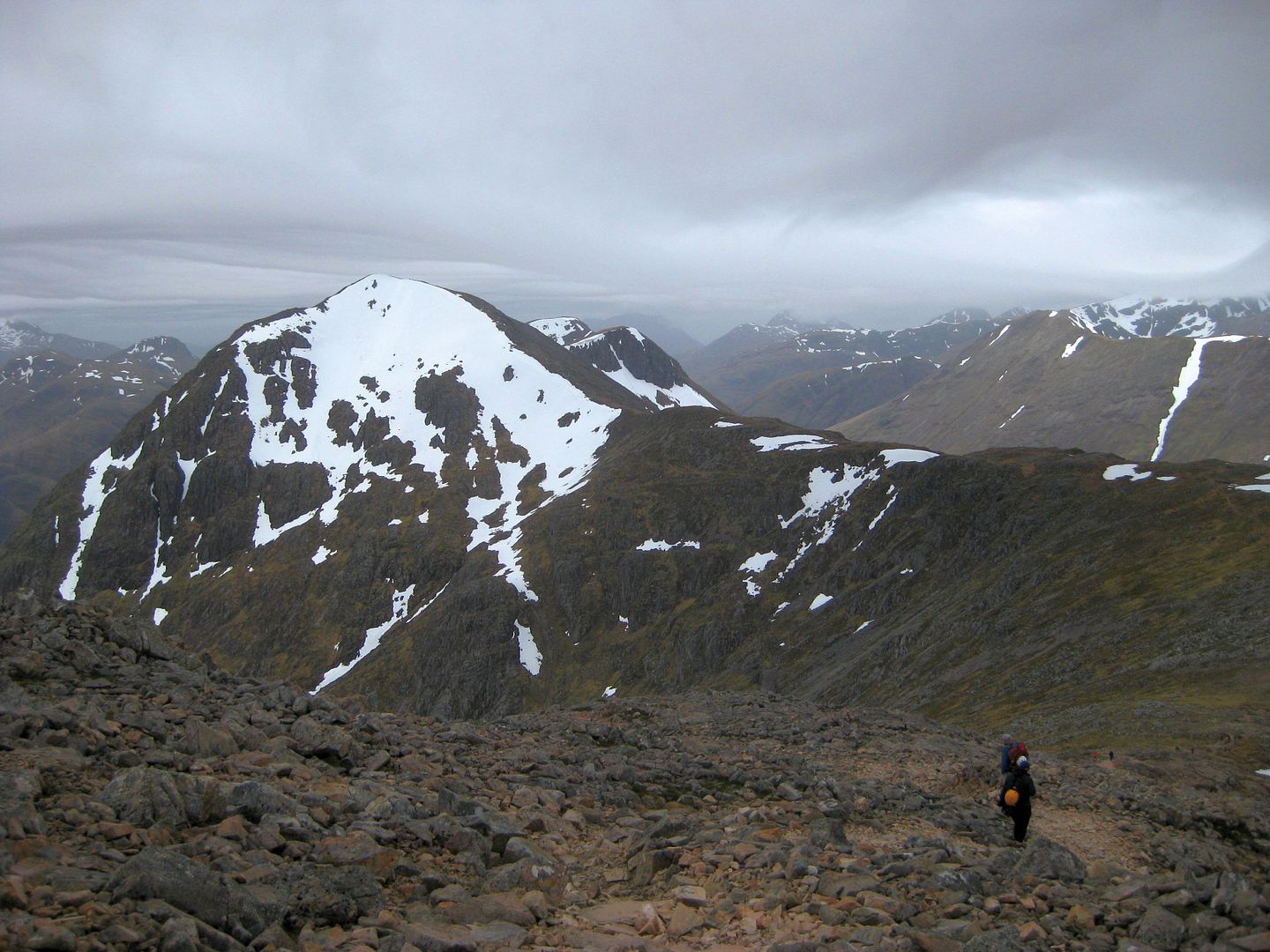 Stob na Doire
I had some lunch and a break before the rapid descent down Coire na Tulaich and stroll back to the car.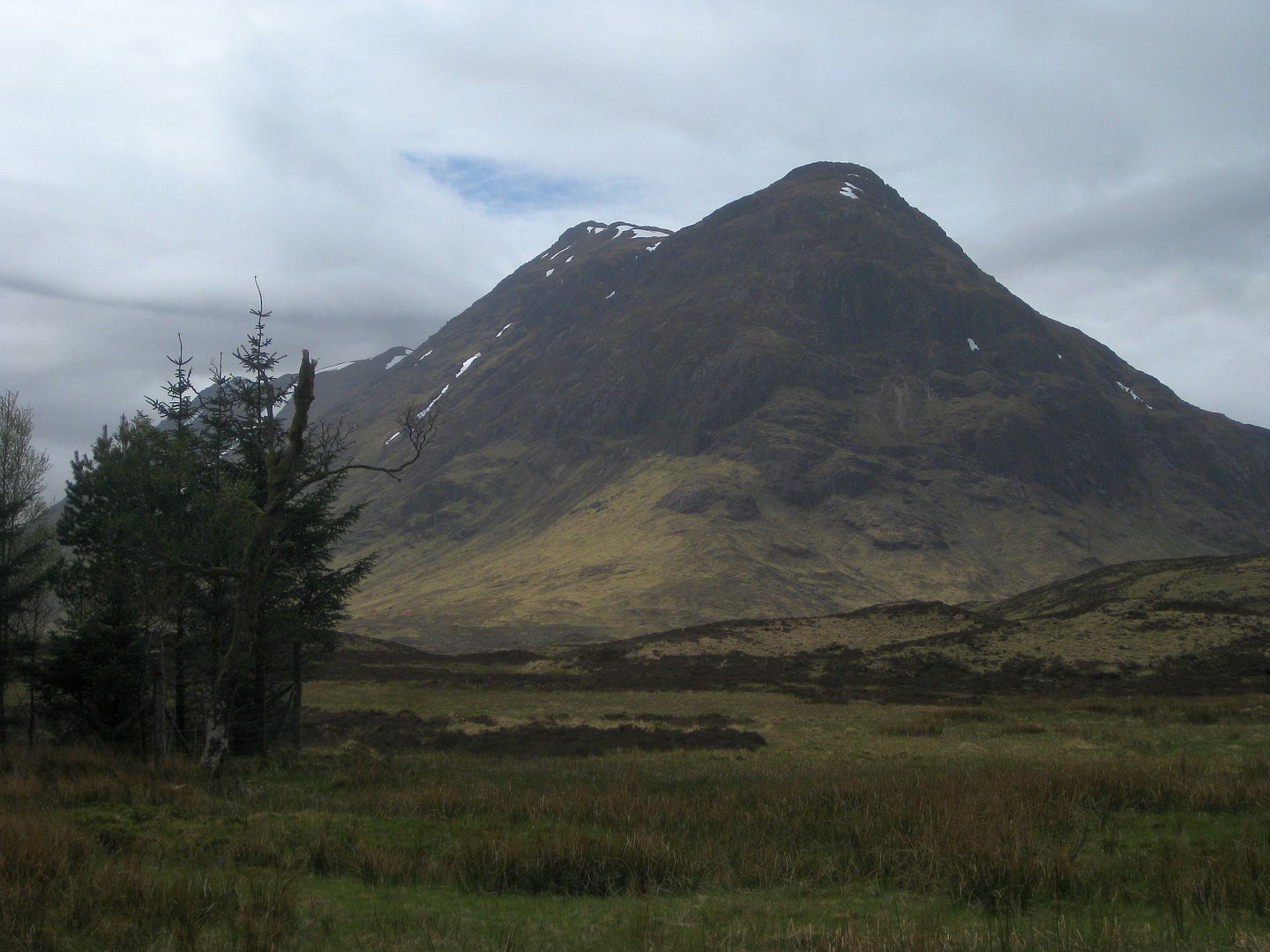 Wee Buachaille
This is one of the best scrambles I have done to date. 550m of constant and, sometimes, hard scrambling in a stunning setting on superb rock - I loved every second
.