Englands tallest.
We came late at night from Scotland. The camping management had gone to sleep, and the place was fully booked, so we had no other option than to camp somewhere wild. We hope for forgiveness from the English.
The weather wasn't too promising in the morning, so we put on the kettle before the walking.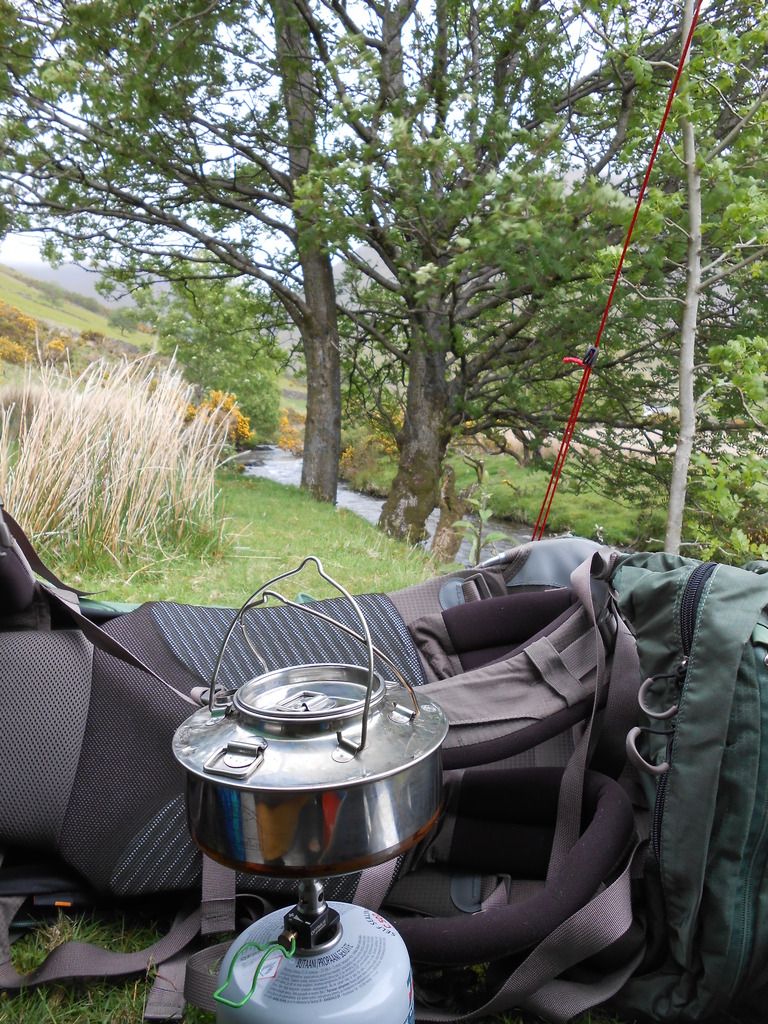 Lake district landscape.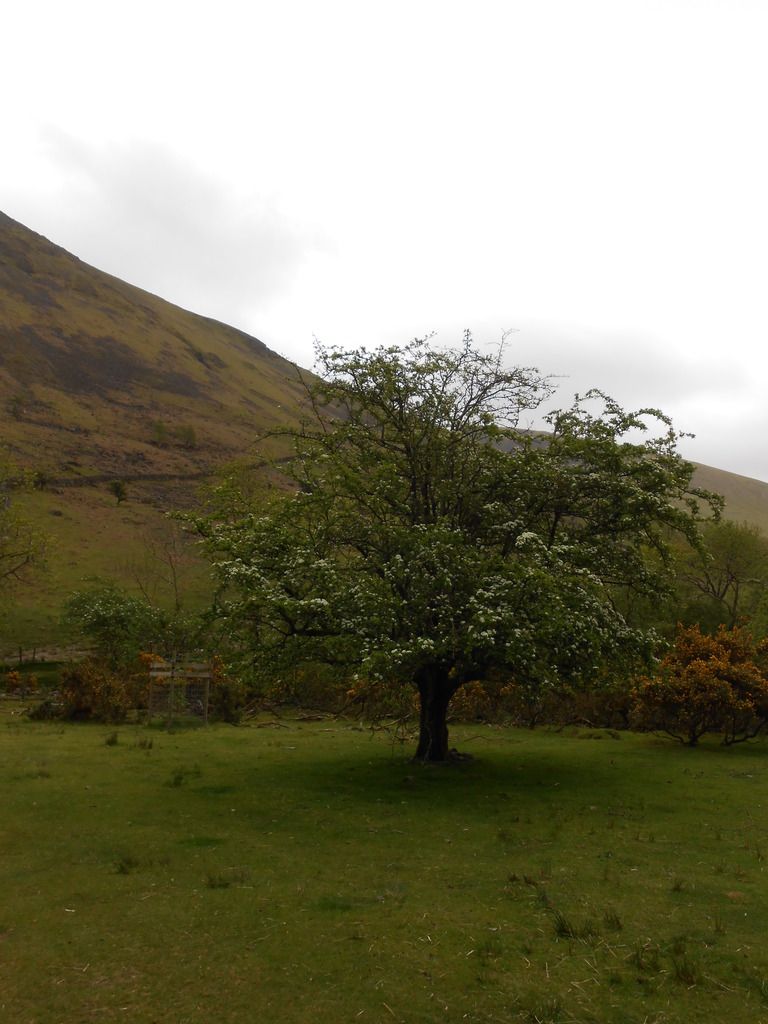 The locals aren't really bothering about all the tourists.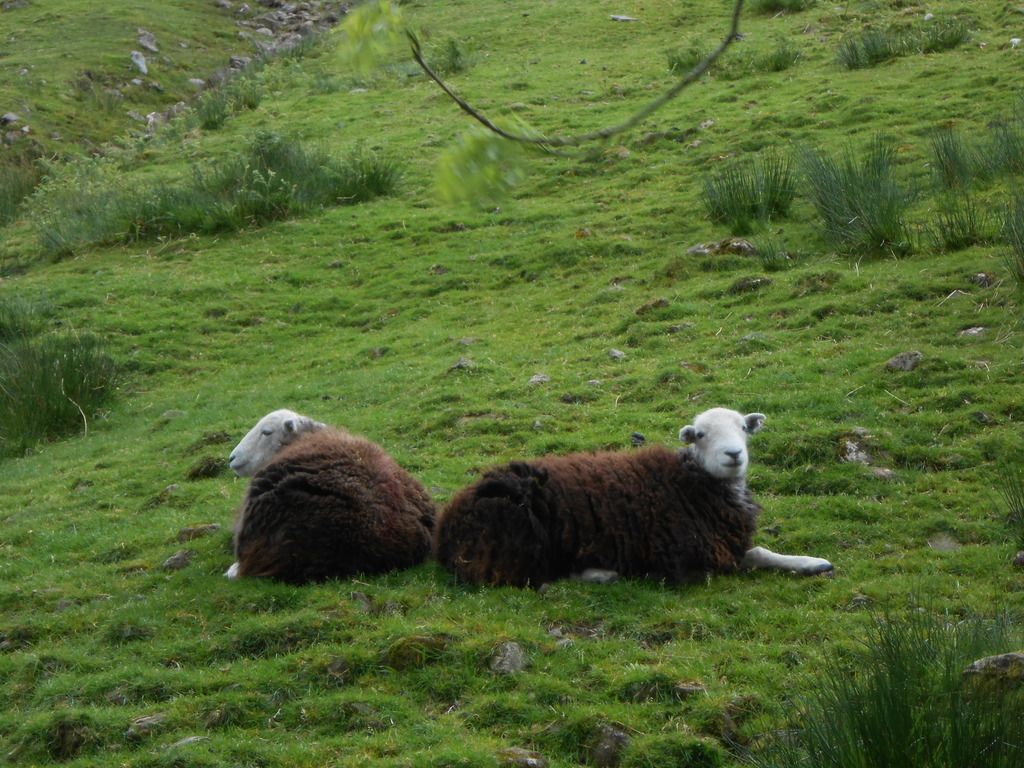 It's the week of the bluebells.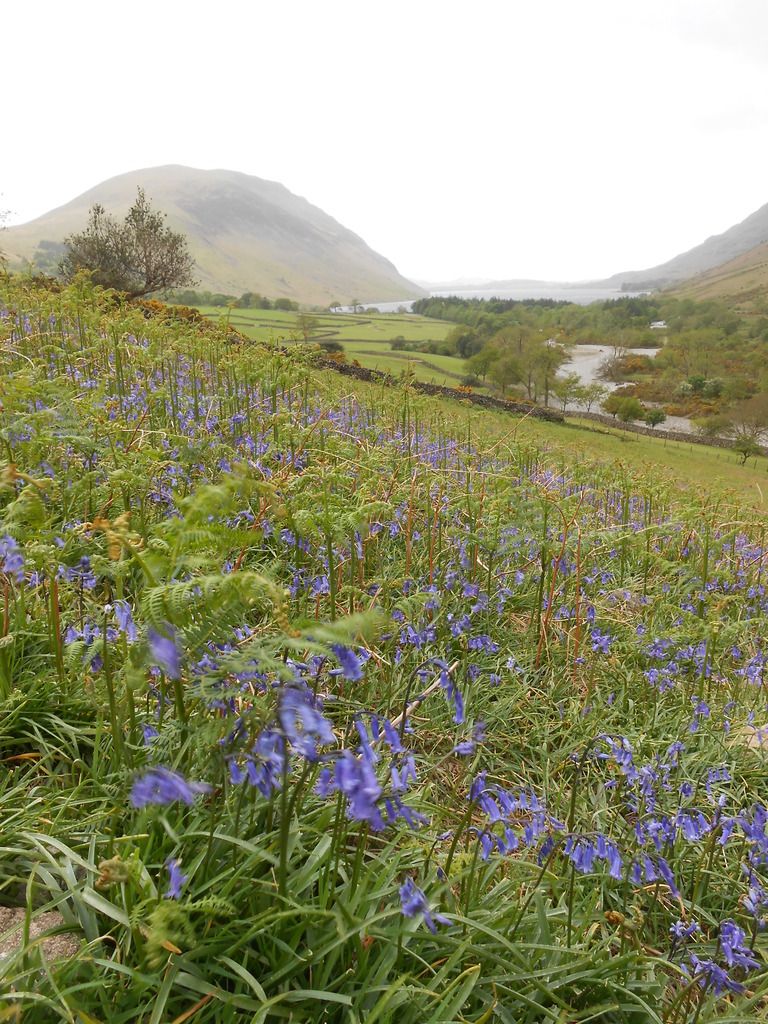 Wast Water.
Astrid at the top of England.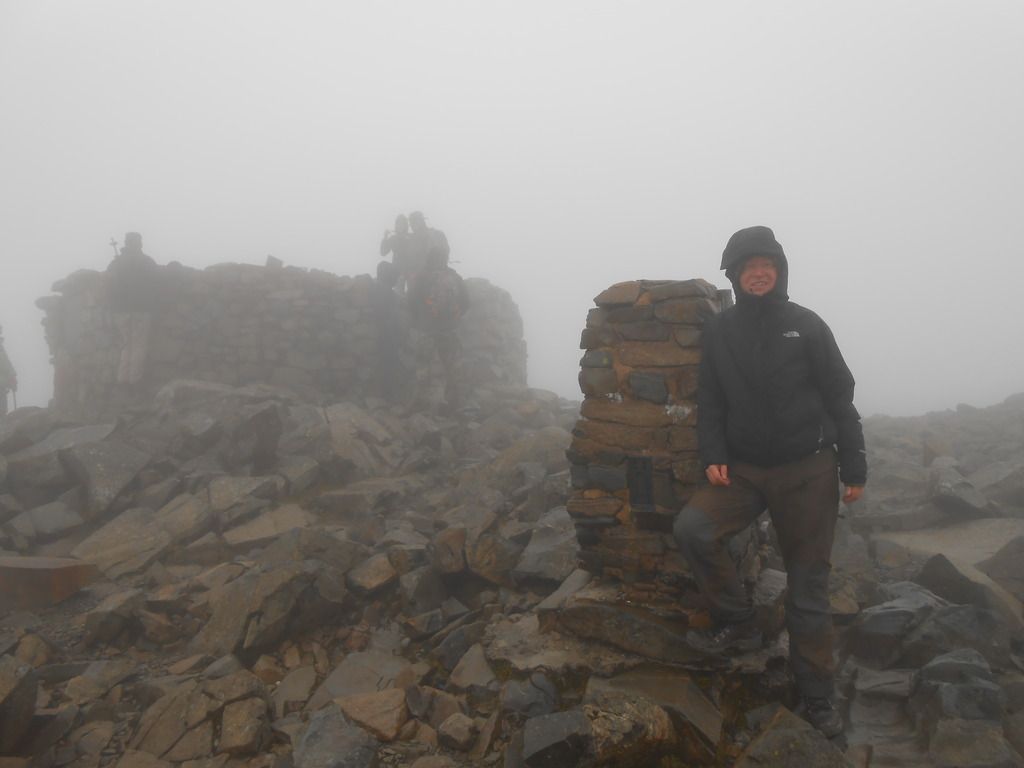 And this is me again. I was lucky not to loose that strap on the rucksack. But what's going on behind there?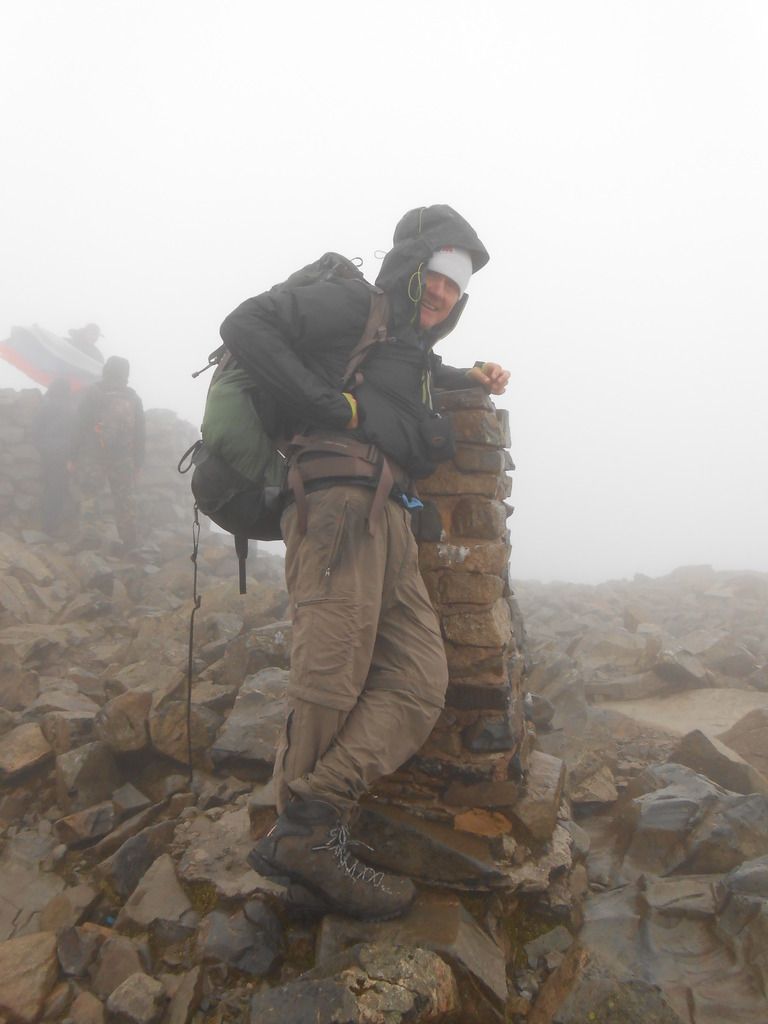 Where is NATO now?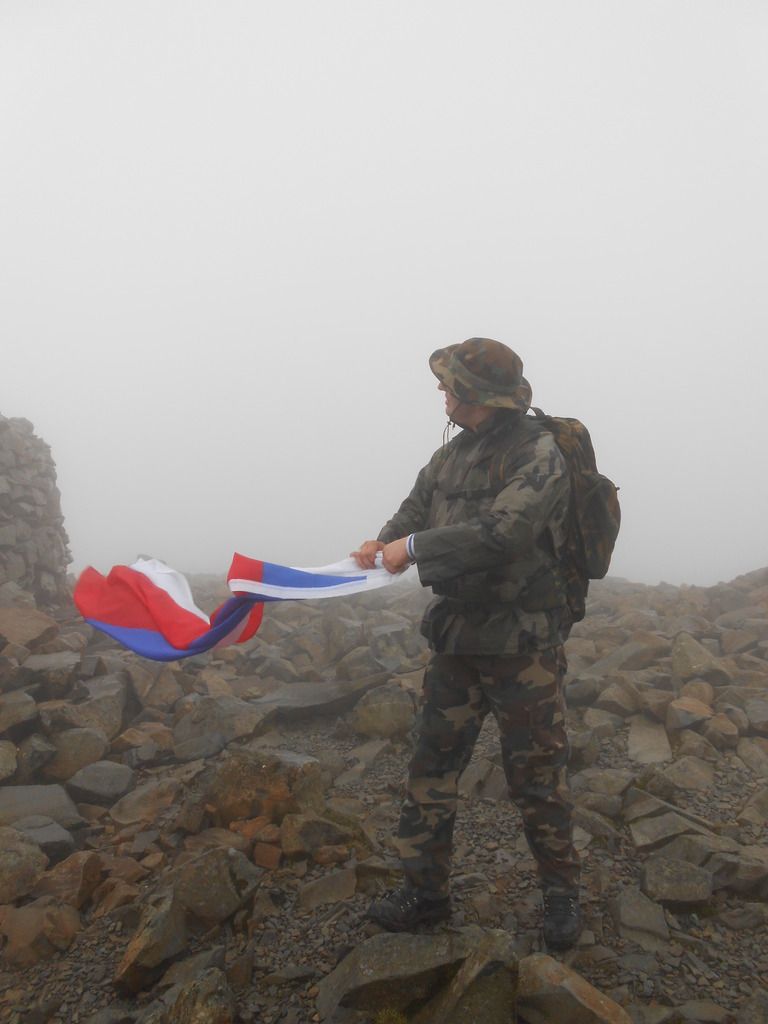 And who is behind the flag?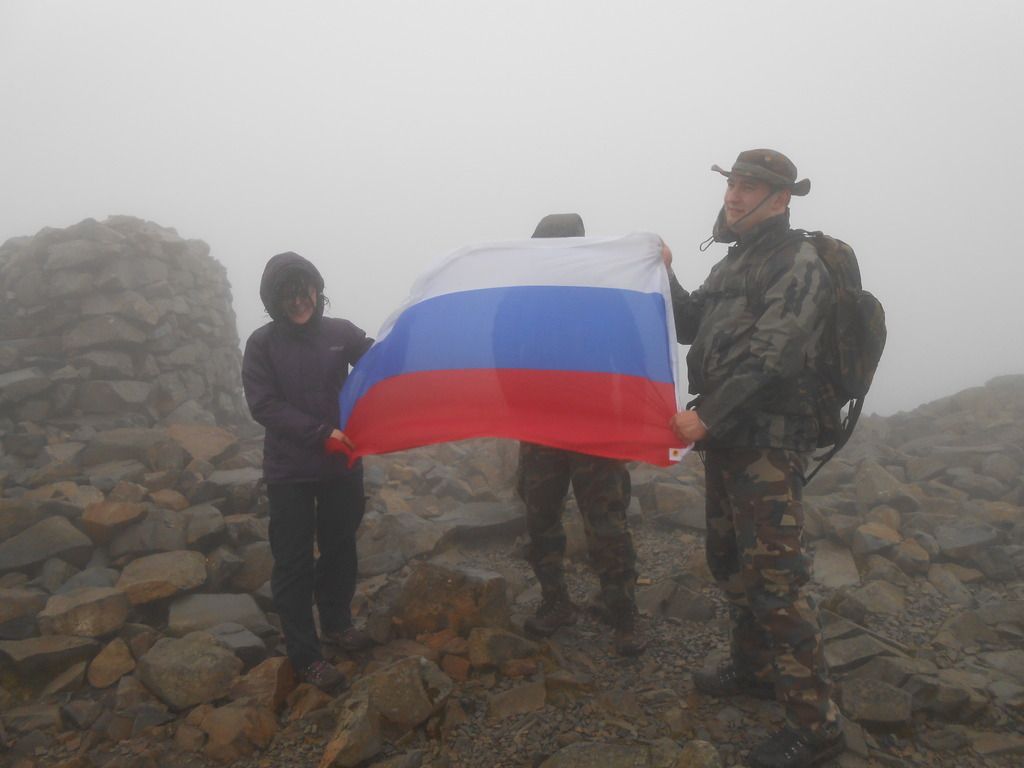 The weather conditions didn't appeal for a longer loop to other tops, so we took the same route down.
This is Astrid's view.
We even found a sheltered place to cook some luncheon,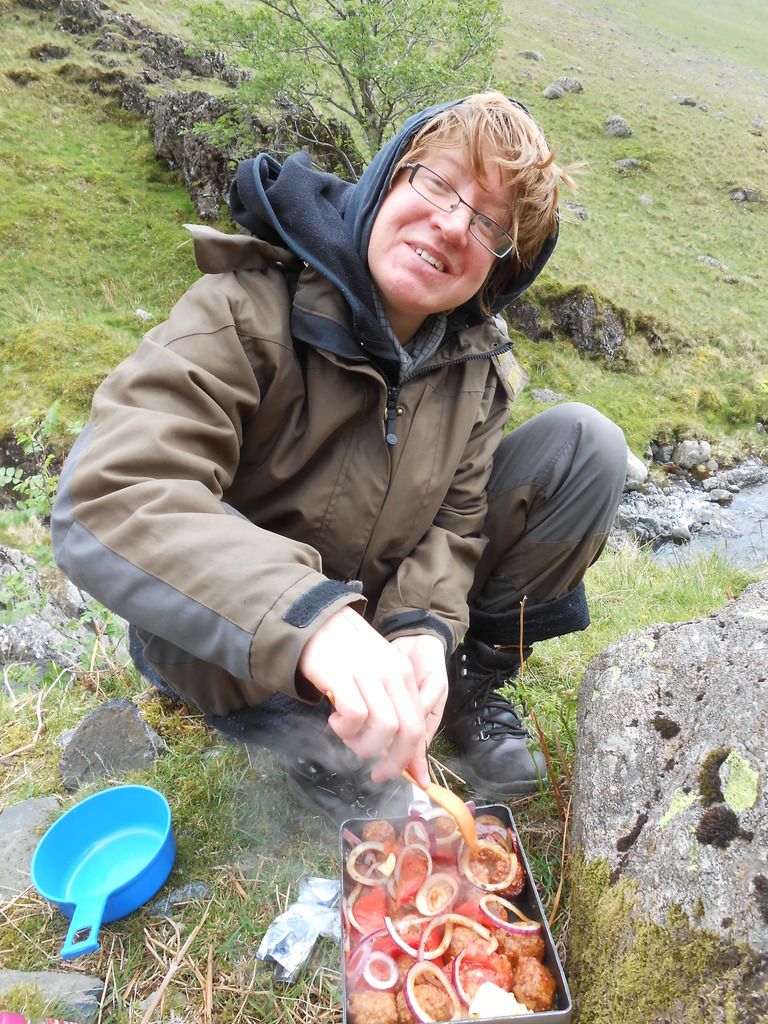 with view to some impressive waterfalls.
More bluebells.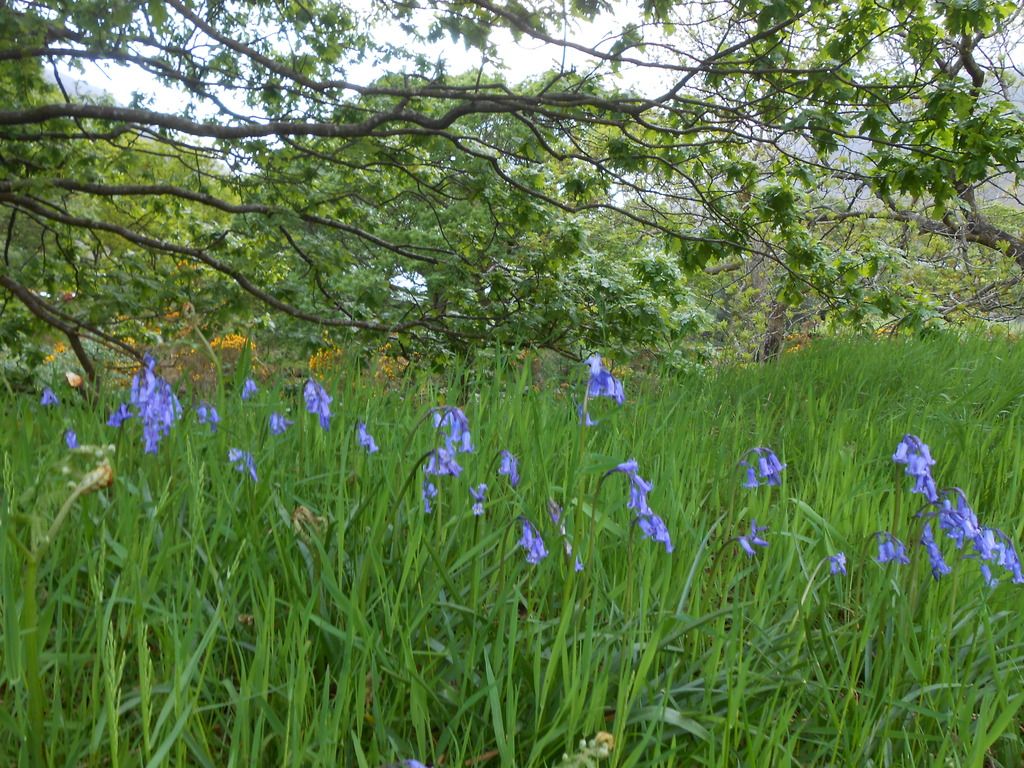 That's all folks.