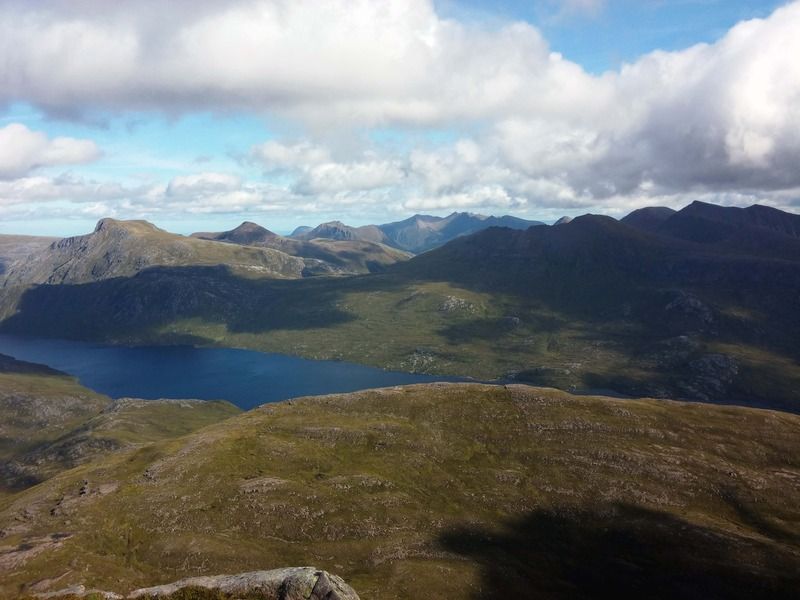 Ever since June when I was in Wester Ross for our annual fishing trip I've had a hankering to return and carry out a specific mission I'd put together after looking at one of the Torridon maps. Last weekend I finally got to do it. An 8 hour drive from Leeds on the Thursday got me to Big Sands campsite just outside Gairloch which is a great mix of stunning scenery, lots of places to get tucked away from everyone and yet good facilities - an ideal basecamp before the big event.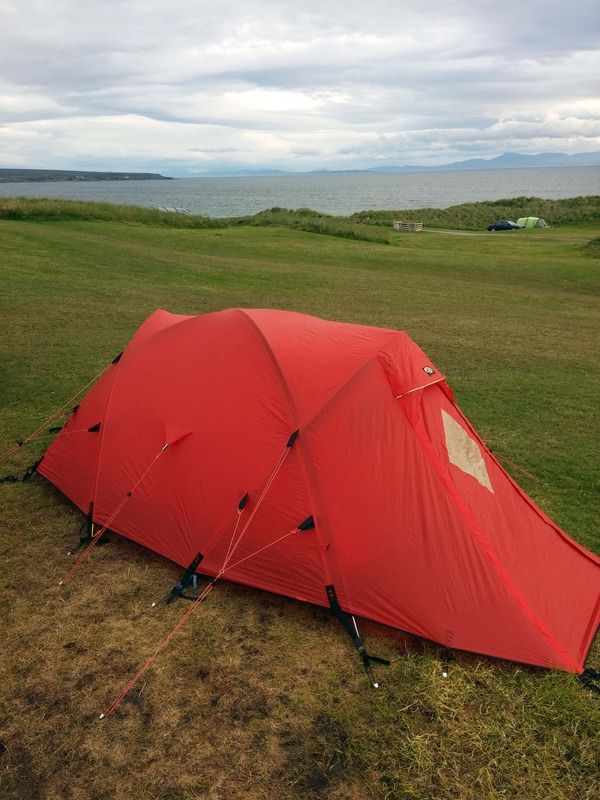 Friday I packed away my stuff then loaded up my 65L rucksack with a stupid amount of stuff. I had about 5 litres of fluid alone, more if you include the whisky! I drove out to Incheril, parked up, left an 'if not back by' note in the car and set off along the standard Slioch route. Of all the things I did over this weekend you would think walking through the wood alongside the Kinlochewe River would be the least risky but it was here the path edge collapsed on me causing surprising bruising to my ribs as I went down like a sack of sh*t, presumably the pack weight made it worse. Rather than turning off the path after crossing the river I continued following the course of the Abhainn an Fhasaig all the way up to Lochan Fada.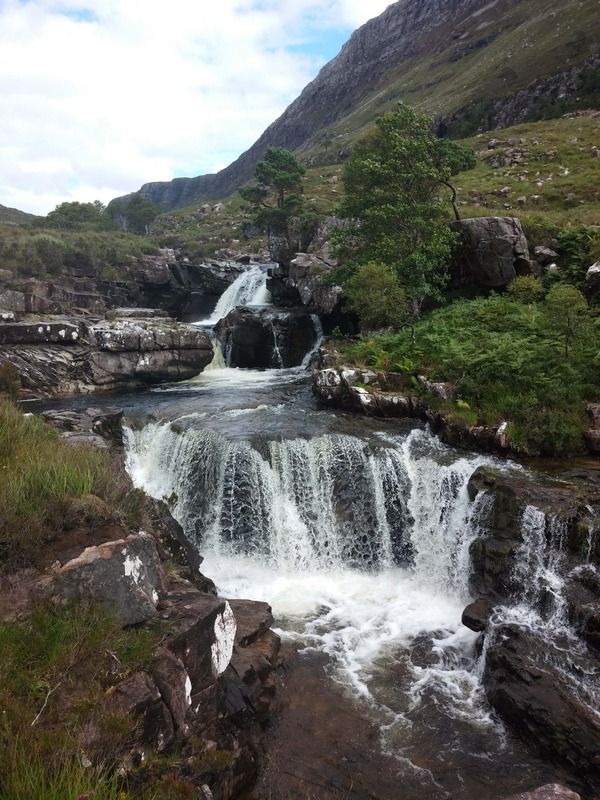 I knew first thing had to be get the tent up which took some time as there are very few places near the loch which are vaguely level
and
not a bog. By the way, I am fully aware that my erection could be better...I did re-peg after this photo was taken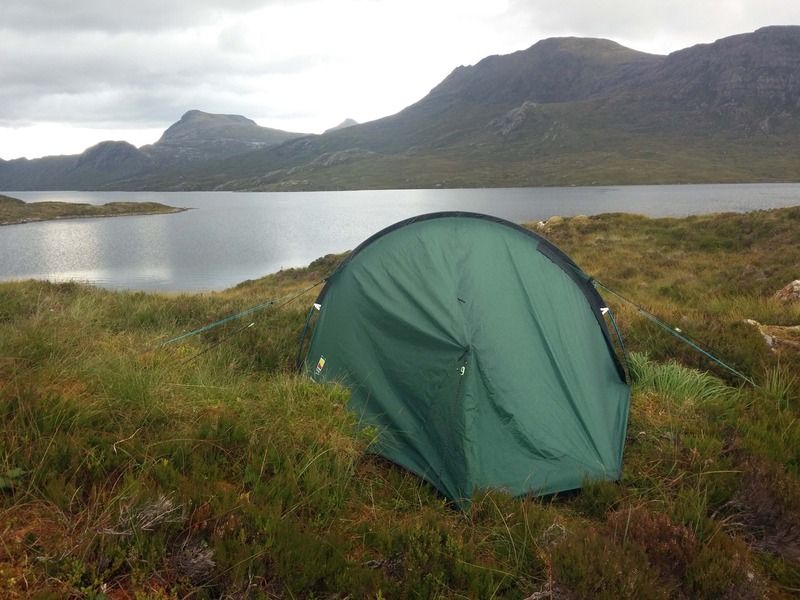 Once this was sorted I brewed up and considered my options. The weather was very changeable and made me dilly dally about going up Slioch now or tomorrow. By the time I decided to go it was 3 hours to sunset which didn't allow enough daylight for unforeseen disasters so instead tackled up my fly rod and toddled down to the water's edge.
Tackling up a fly rod even with 2 or more flies is usually simple but biting waste nylon off and moistening knots with spit whilst wearing a midge net on your head is no fun. Even momentary exposure was intolerable, Fada is one of the most impressive midge venues I've ever been to...and I've been to a few! After an hour of no offers I retired to the tent to work at my hip flask and read a good book. The sunset was ace but the midges made taking a photo just about unbearable.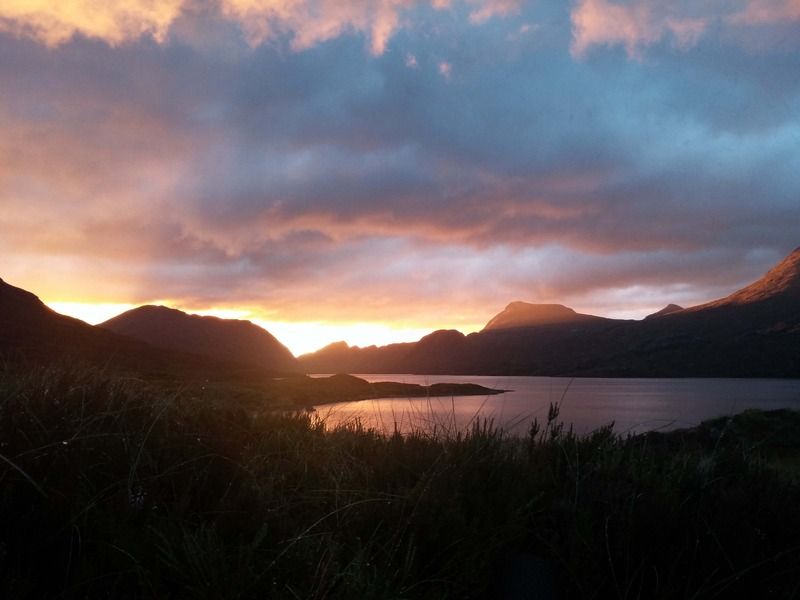 Time spent alone up on a remote lochside in the hills is a good way to put yourself in order but also a grand way of scaring yourself. I don't think I'm cut out for the SAS. I awoke in the wee small hours to hear something scratting at the tent, God knows what, so I used the ubiquitous "schwee gerwaan schweee" noises that all animals clearly understand to mean go away. I awoke again to hear heavier noises and deep coughing, the sort of noise an axe-murdering pyscho makes before he pulls you out of your tents and does real bad things to you. "Just a deer" I reassured myself and gradually nodded off again. Gradually...
Next morning started well. Early mist burned off into lovely blue skies and I even managed to winkle out a nice wild brown trout.
I packed away my stuff and headed for Corie Tuill Bhain where I'd already planned my exit onto the ridge. When I got to the Corrie my plan to exit left went out of the window when I figured the back wall looked perfectly doable. It was...right up until the last 20 feet or so when I found myself kicking steps in the near vertical mud and grass and grasping at tufts of grass and loose boulders. Goddamn amateur! DON'T FOLLOW MY GPX ROUTE OUT OF THAT CORRIE
!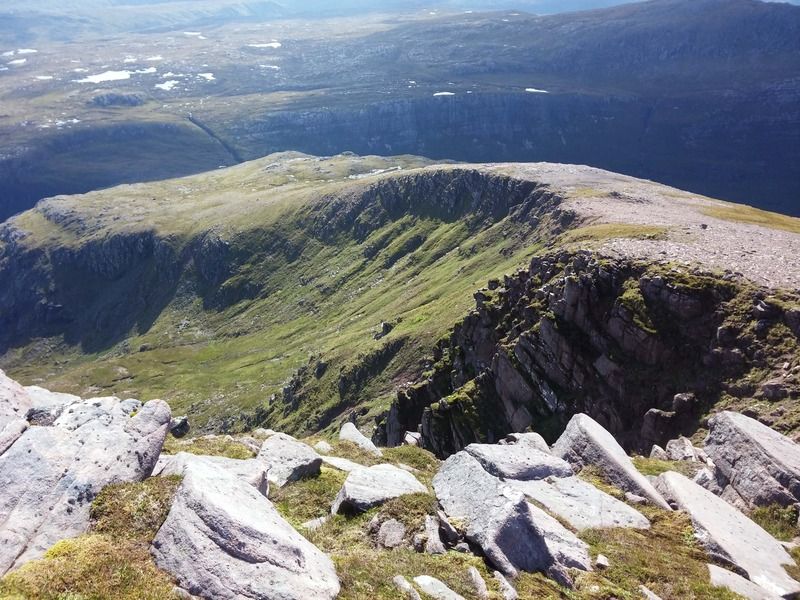 Once on the ridge I breathed a sigh of relief and made my way up to the first peak, Sgurr an Tuill Bhain. The views were already blowing me away!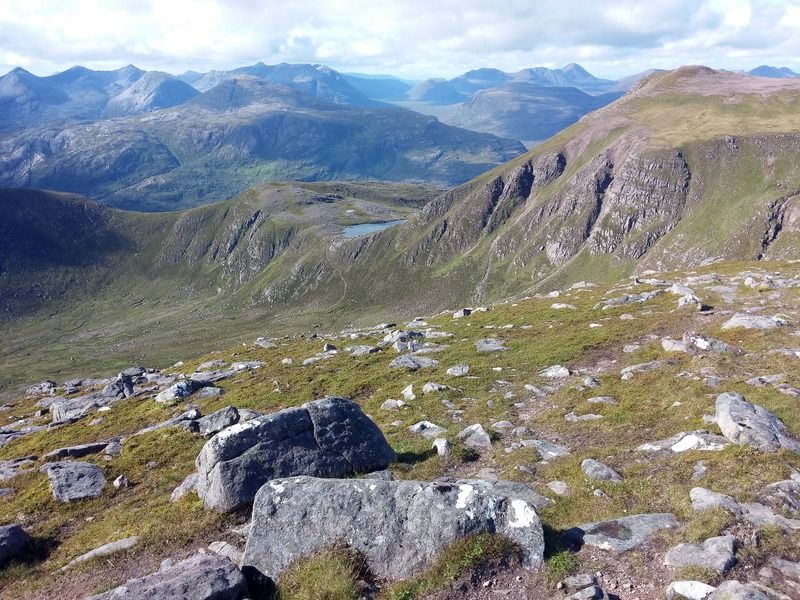 An enjoyable ridge then takes you over to the true Slioch summit which gave more incredible views, this time over Loch Maree then I hunkered down at the second and lower peak which has the trig on it.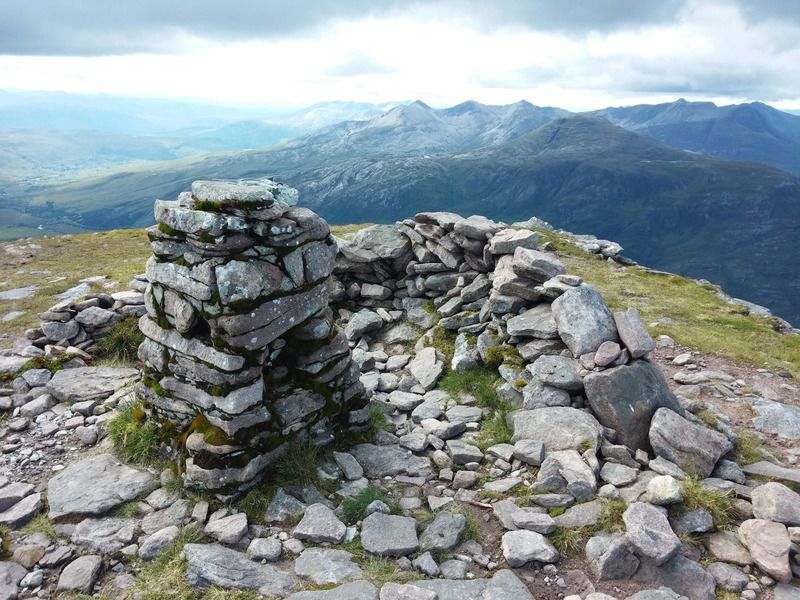 I must confess by now my back was not happy about bearing the burden of my overnighter load even if it was minus 5 litres of fluid! My descent off Slioch was the standard one and seemed to take such a looooong looong time but then everything seems to take a long time when you've run out of fluids. (my pee was rusty brown when I finally squeezed one out later that evening. That can't be good ). I encountered a handful of people coming up and some were seeking confirmation from me that they were heading in the right direction as the path is in places pretty sketchy heading up into Coire na Sleaghaich. Part of me wanted to try and cadge a spare can of pop off one them but thankfully pride kept me from doing so!!
Thankfully my car was safe and sound back at Incheril, I shouldn't have worried too much this is Wester Ross not Beeston. I drove back to Gairloch and fired down a whole host of fluids before hitting the Mountain Coffee Company bookshop which had a fine and varied selection of books including some good outdoorsy type stuff. And then dear readers, I went home for tea. My middle school English teacher warned us never to end a story in such a way but I did! Well, back to the campsite for a slap-up fish pie
PS Check out the midges on Fada