My mate Jimmy picked me up at 6am from Arbroath so we could get an early start from the Glenshee Ski area Car Park. Left Arbroath with brilliant sunny conditions even at 6am. Short hours drive got us to the car park. Not so warm and fog at lower levels.
So on went a few more t-shirts and off we headed. We headed round the back of the Glenshee cafe to start off on a very very obvious path/road.
Fog was a problem but navigation wasn't as we followed the man made road more or less right up to the first peak, Carn Aosda.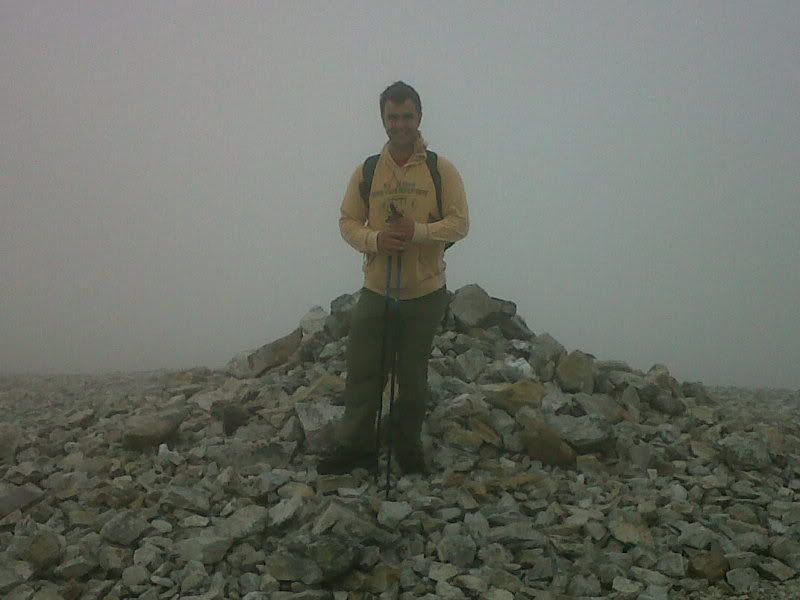 Not much of a photo opportunity so off we headed with a Snickers Flapjack being devoured. A very gentle walk ensued heading towards The Cairnwell still on the manmade roads.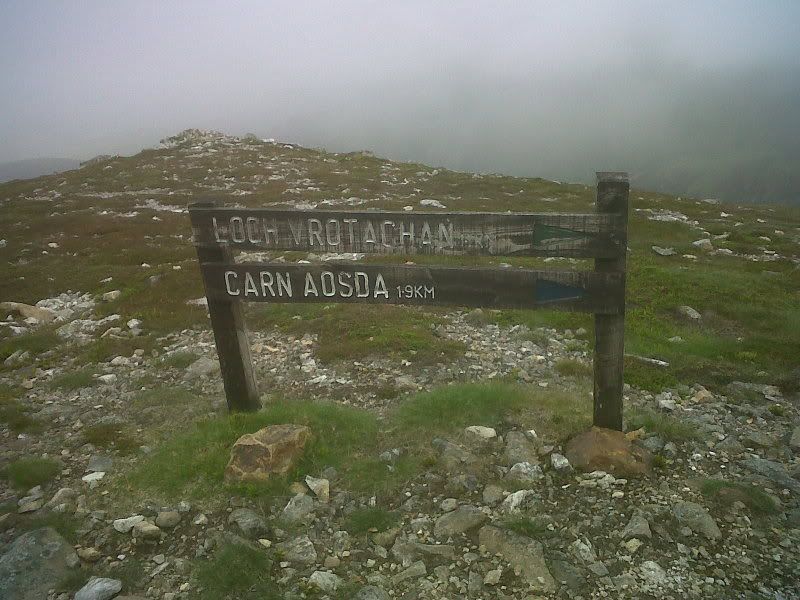 The weather cleared and fogged up several times all the way not allowing many photo's to be bothered with but when the sun was out it had a lot of heat in it, so maybe the fog was a godsend at times.
On we went heading up to the Cairnwell itself stopping at the top for a wee bite to eat but not for the sightseeing as with the mast and assorted buildings up there to quote a scots phrase, "It's nae the bonniest!" saying that masts bulidings gave good shelter from the wind.
Decending down from the Cairnwell was a bit slippy on the loose shingley rock but before we knew it we were turning to head for the last peak. Here is where you leave the man made paths and things get a little more back to nature although a definate path is more than evident. A very gentle near flat walk takes you to the bottom of Carn a Gheoidh, we tried to hit Carn nan Sac but missed it by about 50 metres because of the fog,
before a less than taxing climb takes you to the top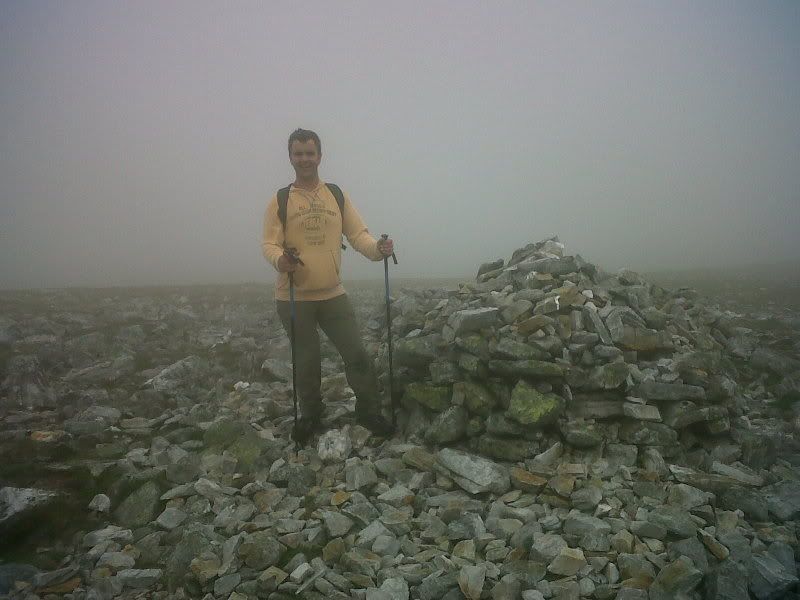 A nice walk back to the car mostly downhill and that completed munro's 4,5 and 6 for us. As folk have said it's not a walk for the mountain appreciation trust as it has been butchered by man, but it is a very good walk for a start as it's not too taxing.