It's been so long since I did this walk (well, a month anyway, but it feels like a lifetime ago!) that I can't remember much about it, other than the fact it was 10 hours spent in the company of three top people, the weather flattered to deceive all day but ultimately there was more good than bad, and there was one helluva bog trot out at the end! Oh, and not forgetting the irreverent and nostalgic Bullseye references (not sure exactly what Jelena made of them) and the stage managed pretend game of darts at the summit of the fourth and final Munro of the day to mark my 180! "Stay in the black and out of the red, nothing in this game for two in a bed!"
It was of course the Friday of the annual WH "summer" meet, being held this time at the Aultguish Inn. A fair few of us had rocked up on the Thursday night at the bunkhouse and myself and Polly made plans to tackle the four eastern Fannichs the following day. Scottishhills guy John was also staying in the place that night and he was also roped in, along with Siberian soup specialist and official meet photographer Jelena.
As ever, I took way too many photos but somehow managed to cull them to a mere 40 or so which suitably showcase the splendour of the day.......
Heading up the Abhainn an Torrain Dubh
Three amigos on the ascent of Creag Dhubh Fannaich
John and Jelena en route to Beinn Liath Mhor Fannaich
Polly and John at the summit of BLMF
Sgurr Mor from BLMF
First of four and a view north to Loch Broom
Polly does a Trump (hairdo that is)
Jelena with Carn na Criche, Meall a' Chrasgaidh, Loch a' Mhadaidh and a rather hazy An Teallach in the distance
Descending to the bealach due west of BLMF and the connecting ridge to Sgurr Mor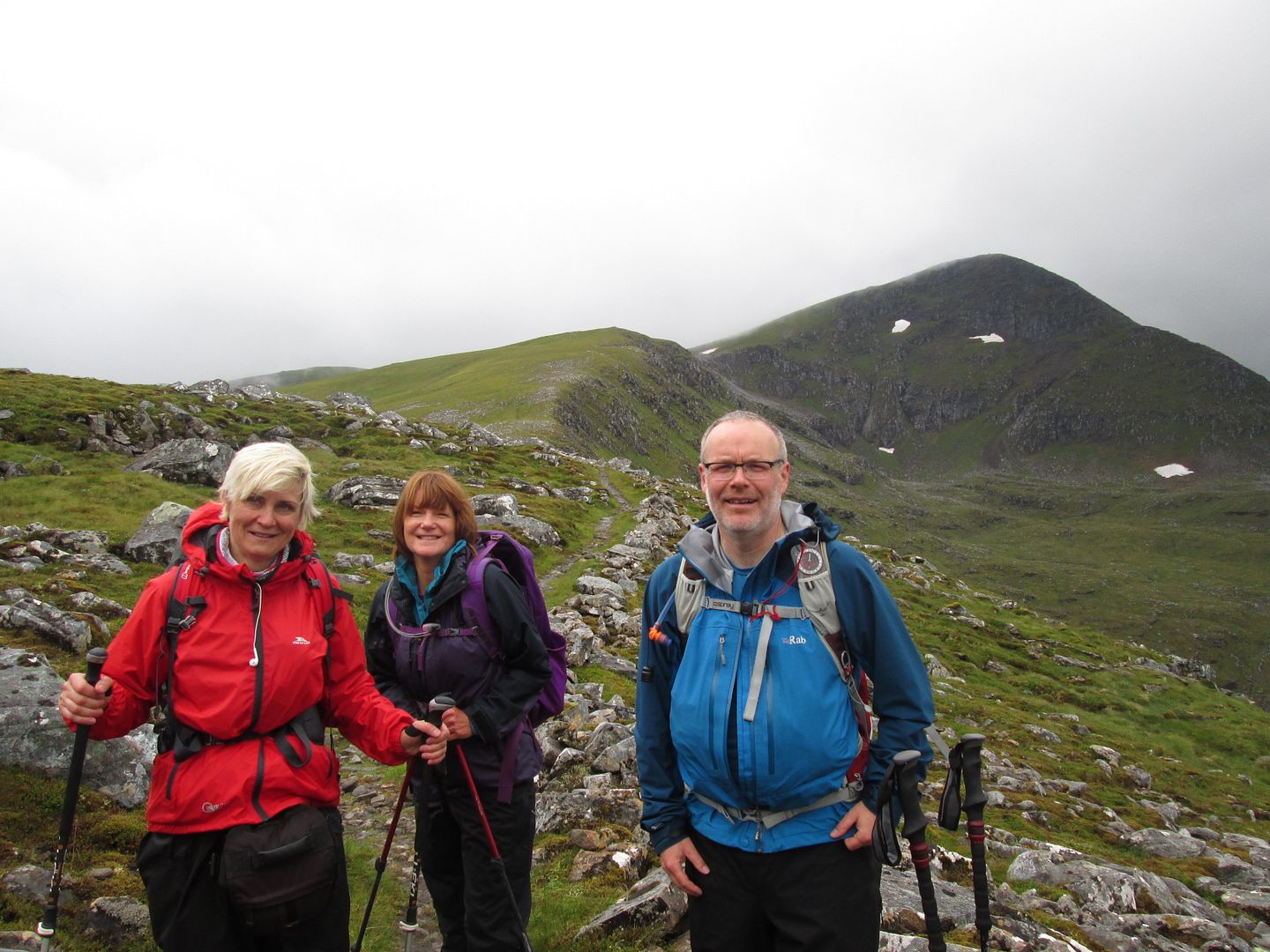 Jelena, Polly and John at the bealach
Back to BLMF, Beinn Dearg and Cona Mheall in the background
John and Jelena starting the serious ascent of Sgurr Mor
BLMF and Loch Glascarnoch from just below the summit of Sgurr Mor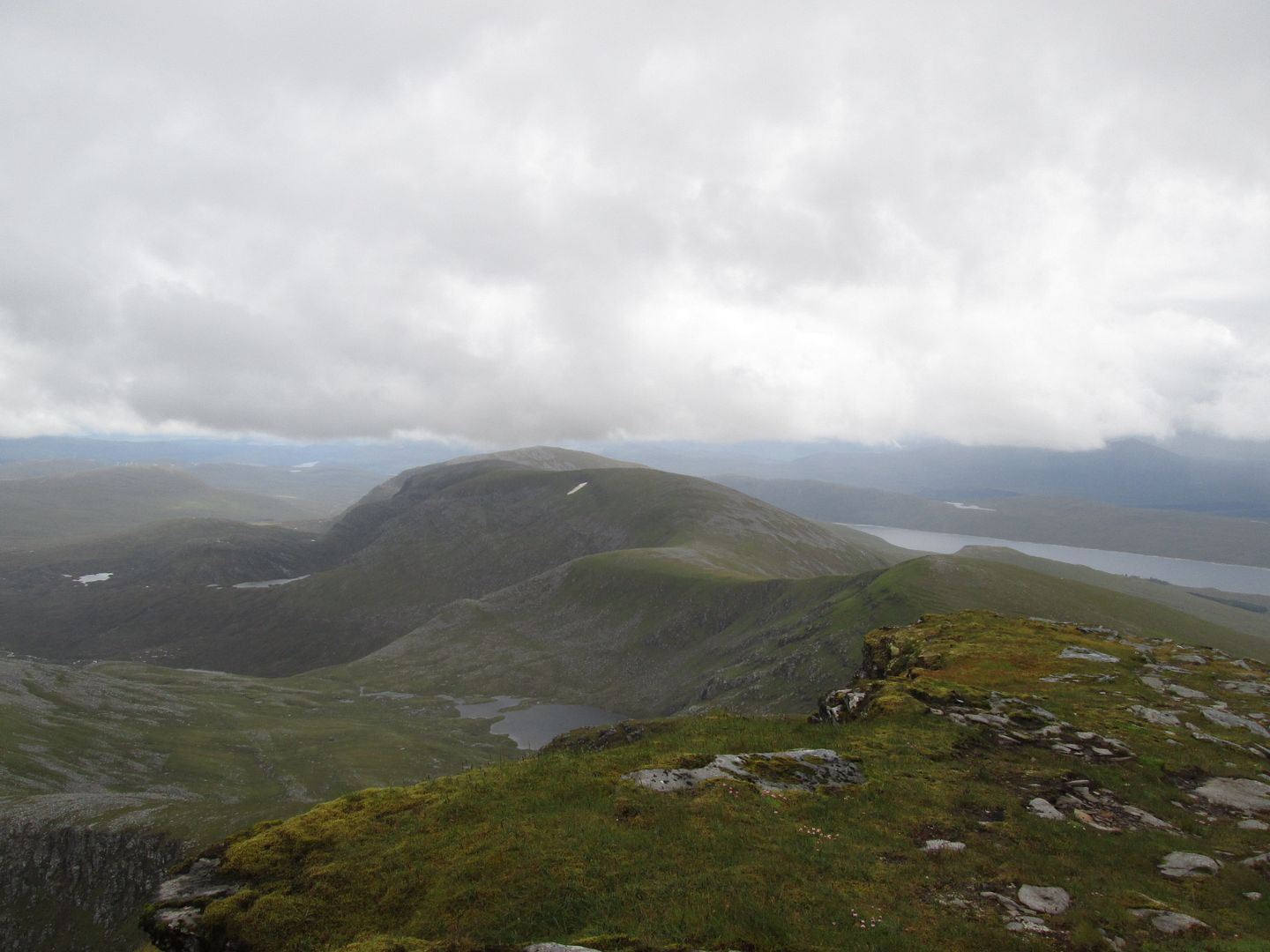 The route ahead from Sgurr Mor taking in the next two Munros of Meall Gorm and An Coileachan, Loch an Fhuar Thuill Mhoir to the left and Loch Fannich to the right
North from Sgurr Mor over Meall a' Chrasgaidh towards An Teallach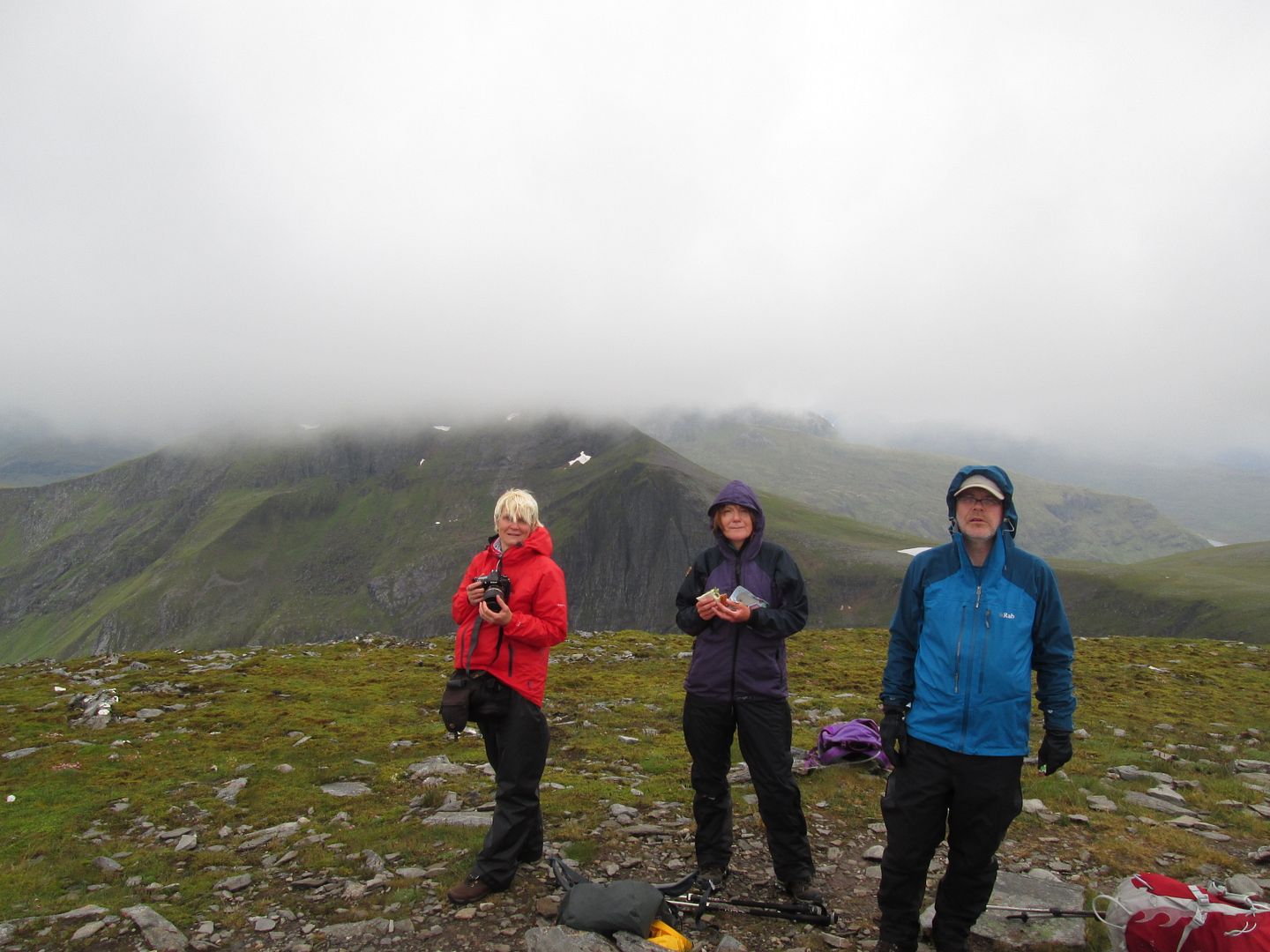 Jelena, Polly and John with Sgurr nan Clach Geala in the clouds behind
From the summit of Sgurr Mor looking to Sgurr nan Each and Sgurr a' Chadha Dheirg with Fionn Bheinn across Loch Fannich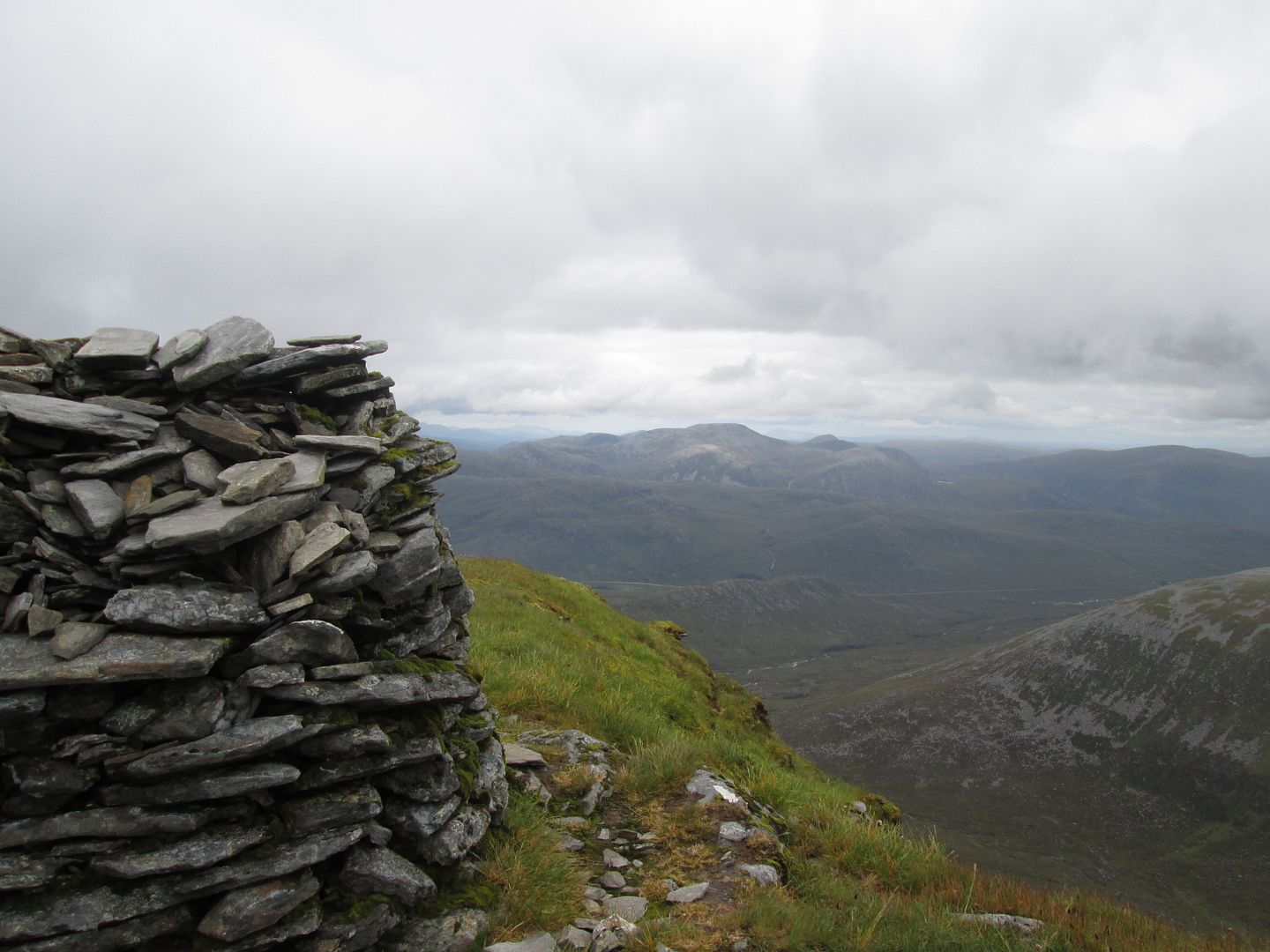 Beinn Dearg, Cona Mheall and Am Faochagach across the northern shoulder of BLMF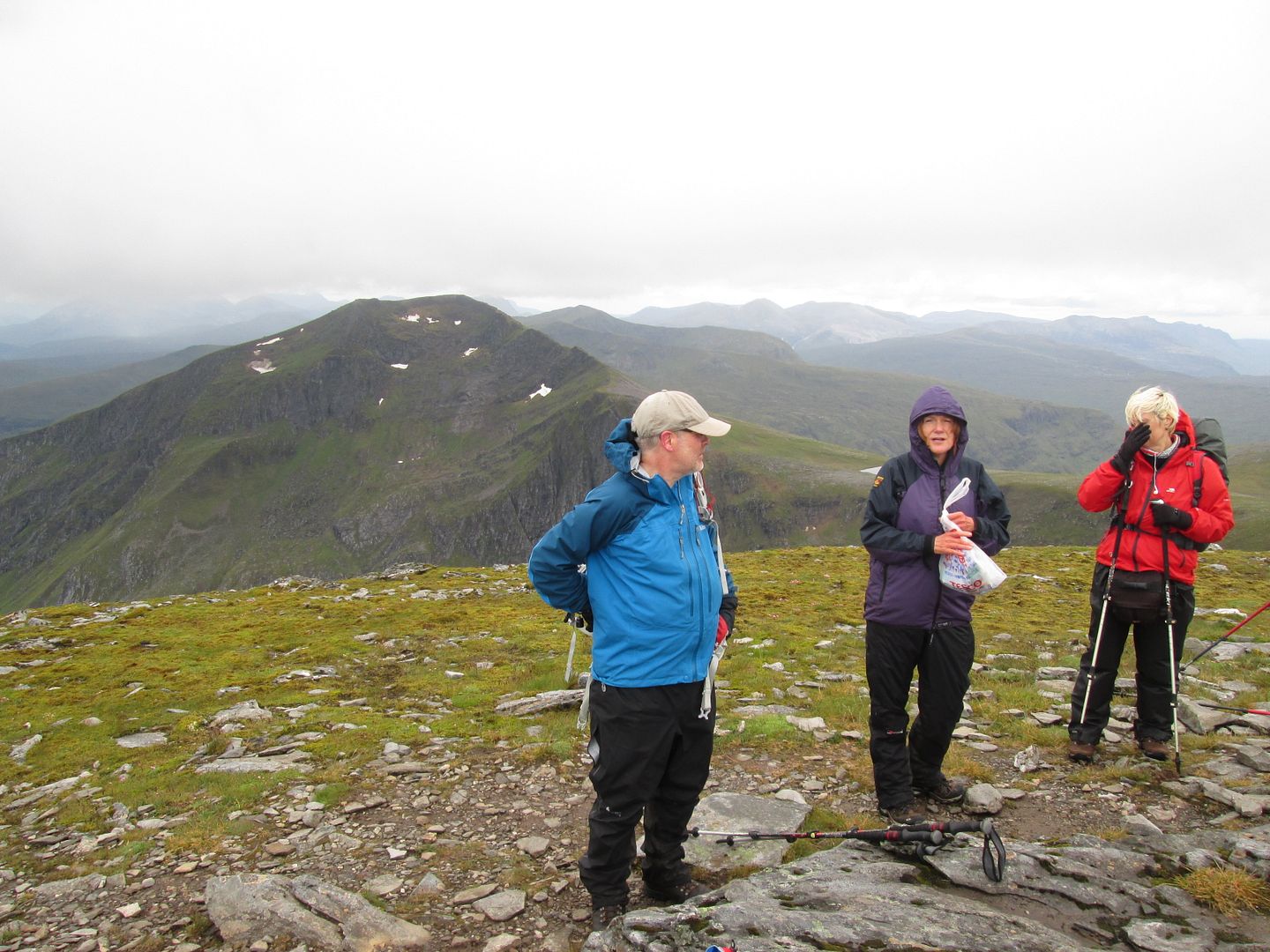 Clear now on Sgurr nan Clach Geala with Fisherfield off in the distance
Descending south from Sgurr Mor with Sgurr nan Each, Sgurr a' Chadha Dheirg, Fionn Bheinn and Loch Fannich before us
Meall nam Peithirean between us and Meall Gorm
Back to Sgurr Mor
The gently curving ridge to Meall Gorm
Let's see that shot again!
Sgurr Mor and Beinn Liath Mhor Fannaich, both showing exactly why they are so named
BLMF and the Beinn Dearg group in the background
Approaching the summit of Meall Gorm with Sgurr nan Clach Geala and Sgurr Mor behind
John and Jelena leaving Meall Gorm
Me on Meall Gorm with An Coileachan and Loch Fannich as a backdrop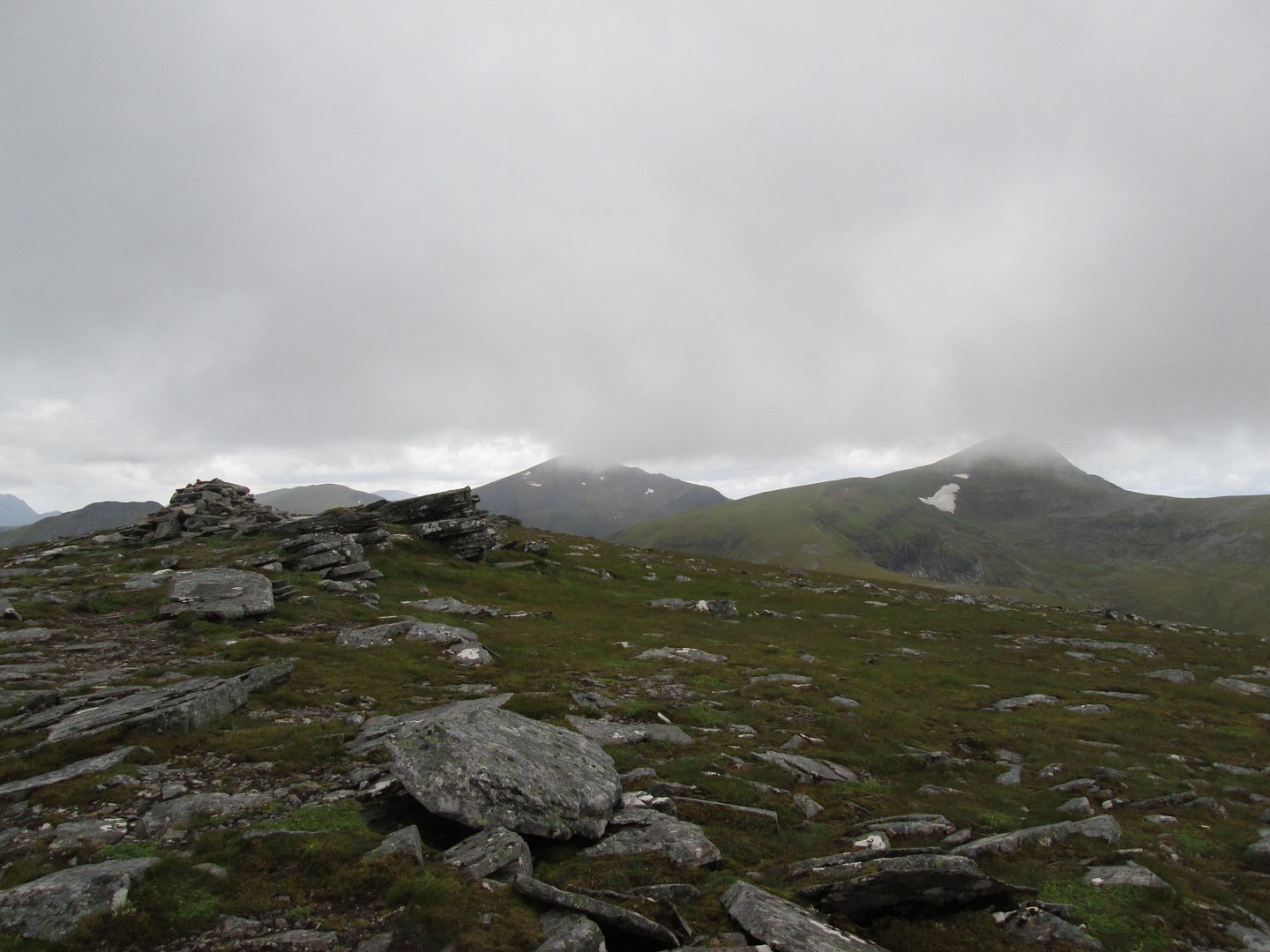 Sgurr nan Clach Geala and Sgurr Mor from Meall Gorm
Descending to the Bealach Ban
Loch Gorm from the Bealach Ban
Meall Gorm from the ascent of An Coileachan with Sgurr Mor (just) and BLMF visible beyond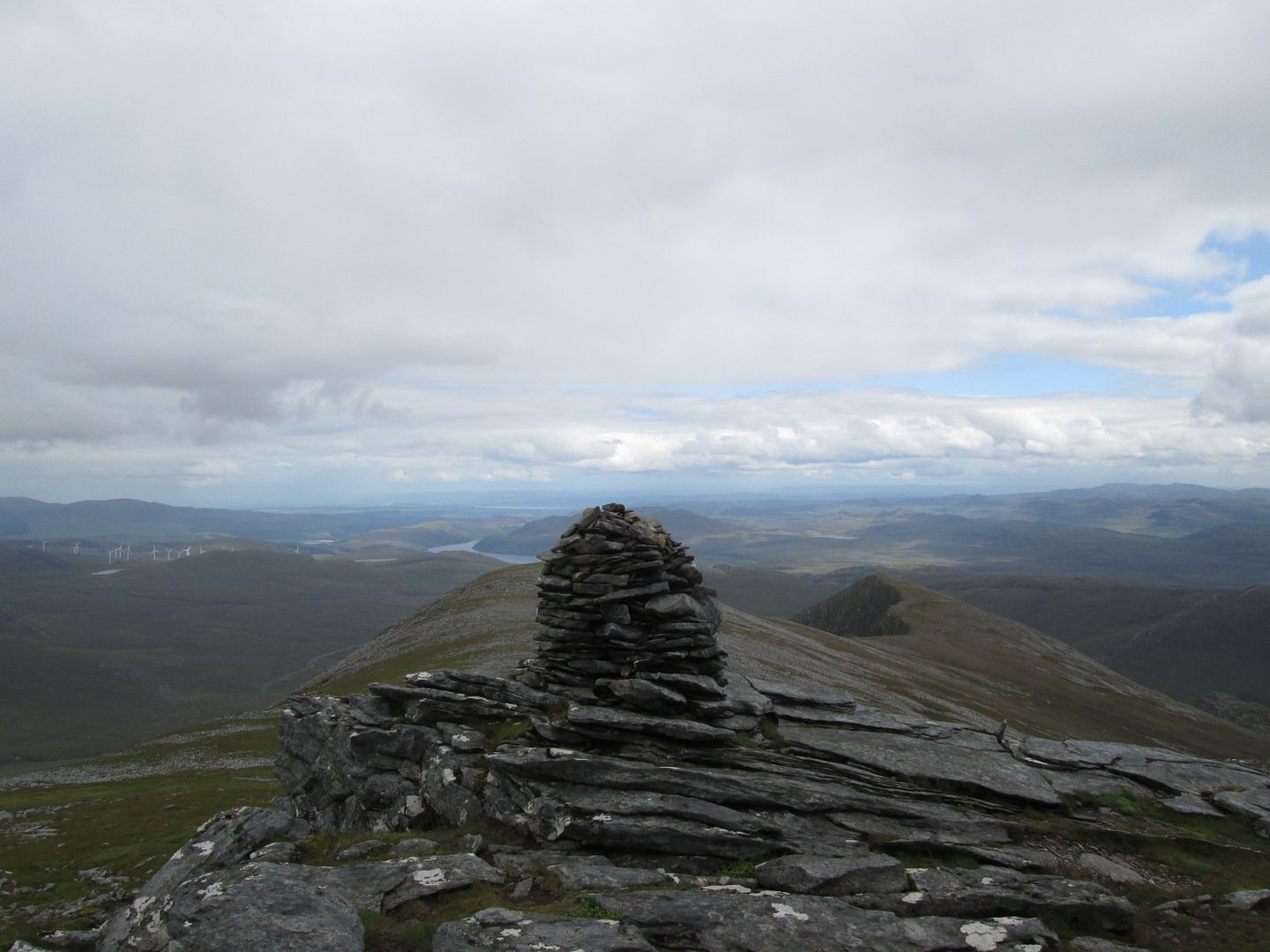 An Coileachan summit with the distinctive profile of An Eigin and Garbh Choire Mor in the background
Jelena checks in. Meanwhile John is more interested in what he has left to eat!
Polly preparing to do another Trump? Or is she just making a 180!!!!!!!! out of stones?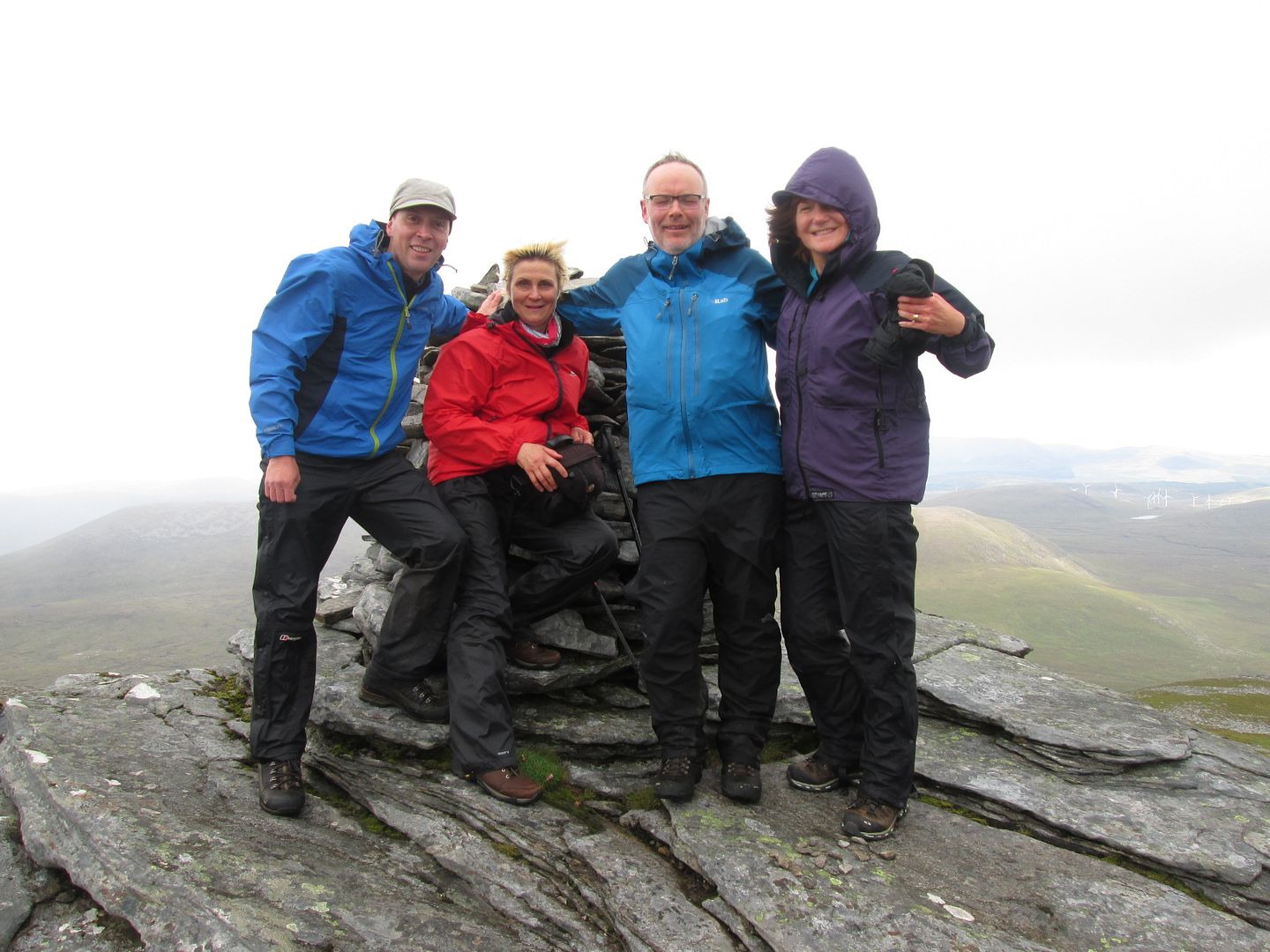 Great! Smashin! Super!
Descent towards Loch Gorm and the start of he bog trot. Bully's star prize would have come in handy for the next bit of the route!
Back out along the Abhainn a' Ghiuthais Li with Beinn Dearg, Cona Mheall and Am Faochagach ahead of us

Back to our hills from the confluence of the Abhainn a' Ghiuthais Li and the Allt an Loch Sgeirich
Back at the cars in glorious sunshine