By the standards of the last couple of years, the second day of the New Year constitutes a pretty swift opening of the annual hill account. Last year it was not far off being February before I got a hill day under the belt.
As is so often the case, the MWIS forecast had promised better than I actually got, citing the Glen Spean area in particular as an area with little prospect of precipitation and a reasonable chance of it being cloud free below a fairly lofty altitude.
I had spent Christmas and the immediate aftermath pondering when would be the best day to make a break for the hills again, the therapeutic effects of my recent night in Burleywhag bothy and the round of some of the Southern Lowther Donalds the following day having long worn off. I was still undecided when on the Wednesday between Christmas and New Year we took Ailsa to see the Funbox show at Perth Concert Hall. A number of friends and their kids were going and some of us had booked as a group, as well as booking a group lunch at a nearby restaurant before the show. Most of the couples and their kids were acquaintances from nursery and one of the dads, a guy called John, I knew to be a keen hillwalker. We had talked rather vaguely in the past about arranging to go out together one day but it had gone no further than that. So when John started bemoaning the fact that he had not had a decent hill day since April, I asked him what his plans were for Saturday. He said he liked my style and as far as he knew, he had no family plans for Saturday. We exchanged mobile numbers and he said he would initiate negotiations that evening. A text the following day confirmed he had the green light and arrangements were duly made for me to pick him up at 7am on Saturday morning.
John said he was happy to leave the decision about where to go in my hands. From having spoken to him before and sharing the odd hillwalking tale, I got the impression that he knew his stuff, and he certainly seemed to be on the ball when we spoke on the Friday, so I felt confident enough about a fairly lengthy, challenging route.
I considered the Aonachs (again!) as well as Sgor na h-Ulaidh in Glencoe (again!), as well as the Dalmally Grahams, but in the end I settled on the Glen Spean Munros of Beinn a'Chaorainn and Beinn Teallach, otherwise known as the Roughburn Round. I had been beaten by this route on Hogmanay a couple of years ago so there was an old score to be settled. That day had been a day much like this one turned out to be, only there had been much more snow during November and December. Fresh dumps had recently fallen on the older consolidated snow so it was an arduous ascent involving regularly breaking through the fragile surface layer and going mid-thigh deep. But what really turned me around that day was just a deep sense of unease and of something just not feeling quite right. I had been in conditions like that many times, where visibility closes in to almost zero and where snow blindness sets in. Everything starts to go blurry and watery and it's sometimes difficult to tell which way is up and which way is down. You can take a step forward believing that you are on level ground and suddenly you stumble down a steep snow bank …… or worse! I've always managed to regroup, focus and get through it as planned, but that day was different. Of course I was well aware that the edges of the eastern corries of Beinn a'Chaorainn, which run very close to the summit, were notorious for their winter cornicing, and that there had been a number of fatalities there over the years. But probably what made my mind up was the fact that it was Hogmanay and we were supposed to be going to visit friends for dinner and the bells and I'd never have heard the end of it if I'd been late back because I got into bother and needed to get MRT out!
There were no such fears today, although the fearsome looking cornices were very much in evidence on Beinn a'Chaorainn. Views turned out to be pretty limited but the crack was good and it felt good to be out doing a decent length of route this early in the year to blow away the excesses of the festive period.
John heading into the firebreak that leads to Coire Chlachaig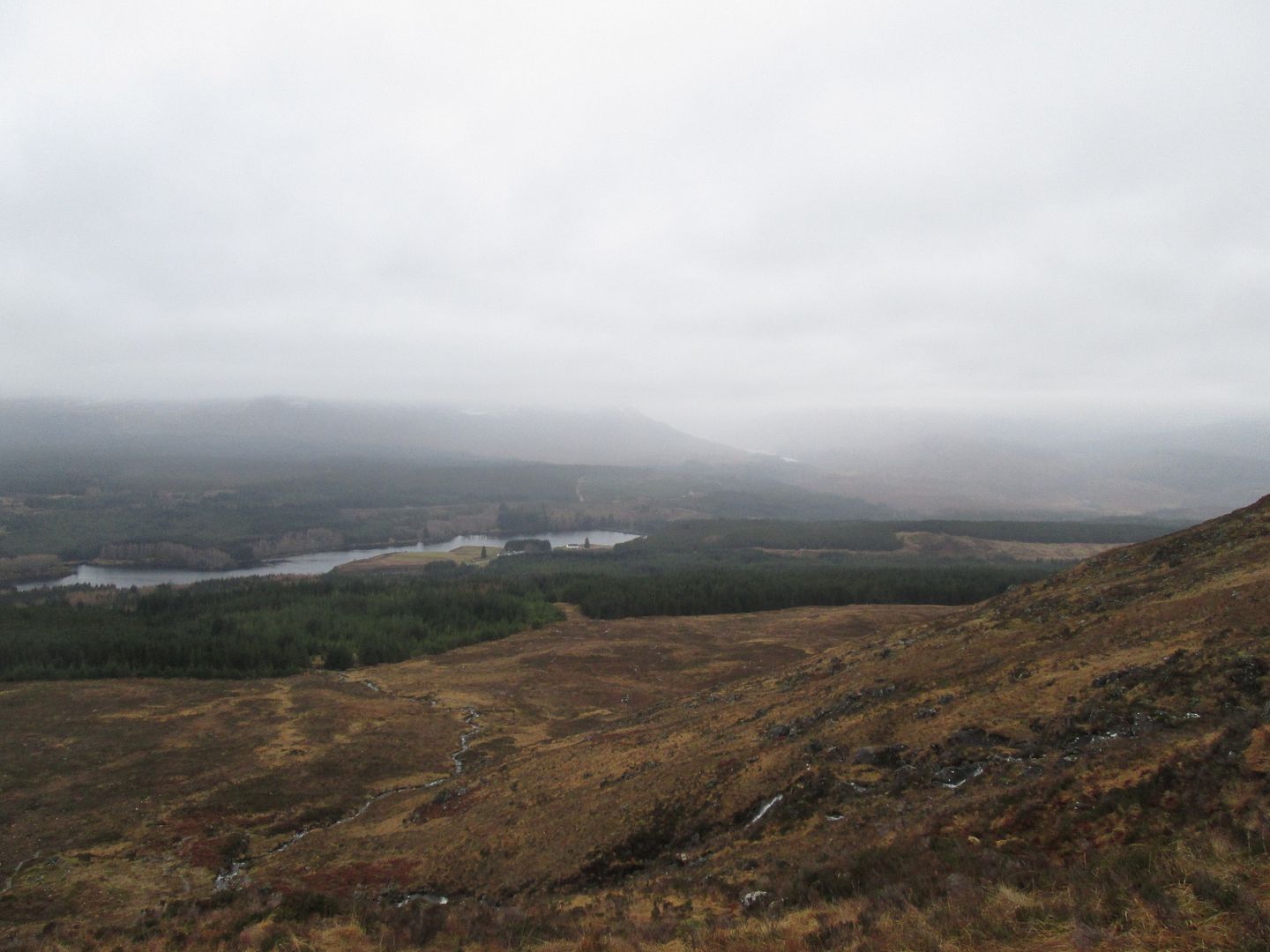 Loch Laggan and a just visible Loch Treig from below the snow line
John above the snowline and into a world of grey
Final push for the summit
John at the summit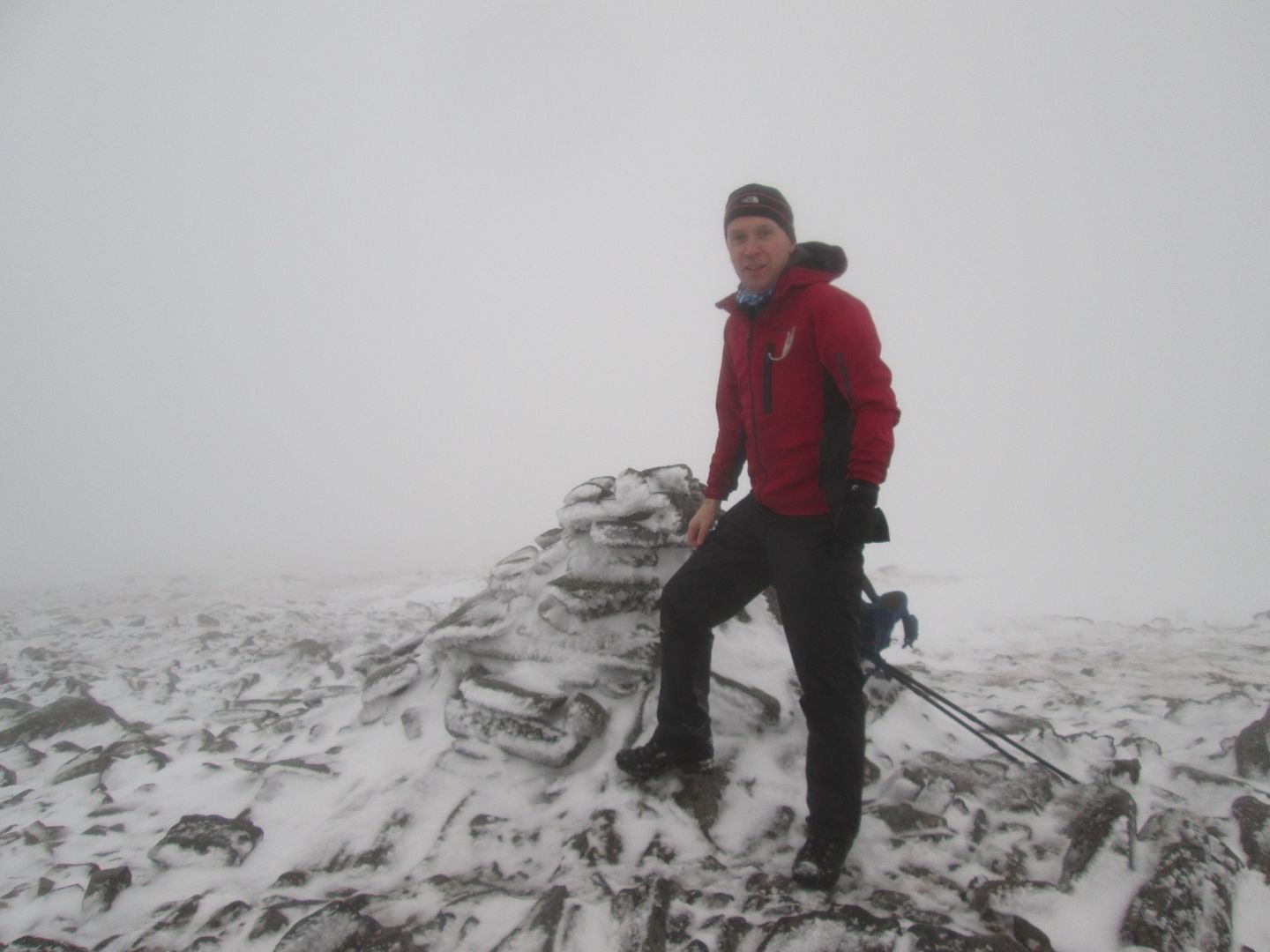 Me at the summit
The infamous cornicing of Beinn a'Chaorainn from the Munro summit
Descending to the head of the glen and the eastern slopes of Beinn Teallach
Looking back to BaC from the ascent of Beinn Teallach
Beinn a'Chaorainn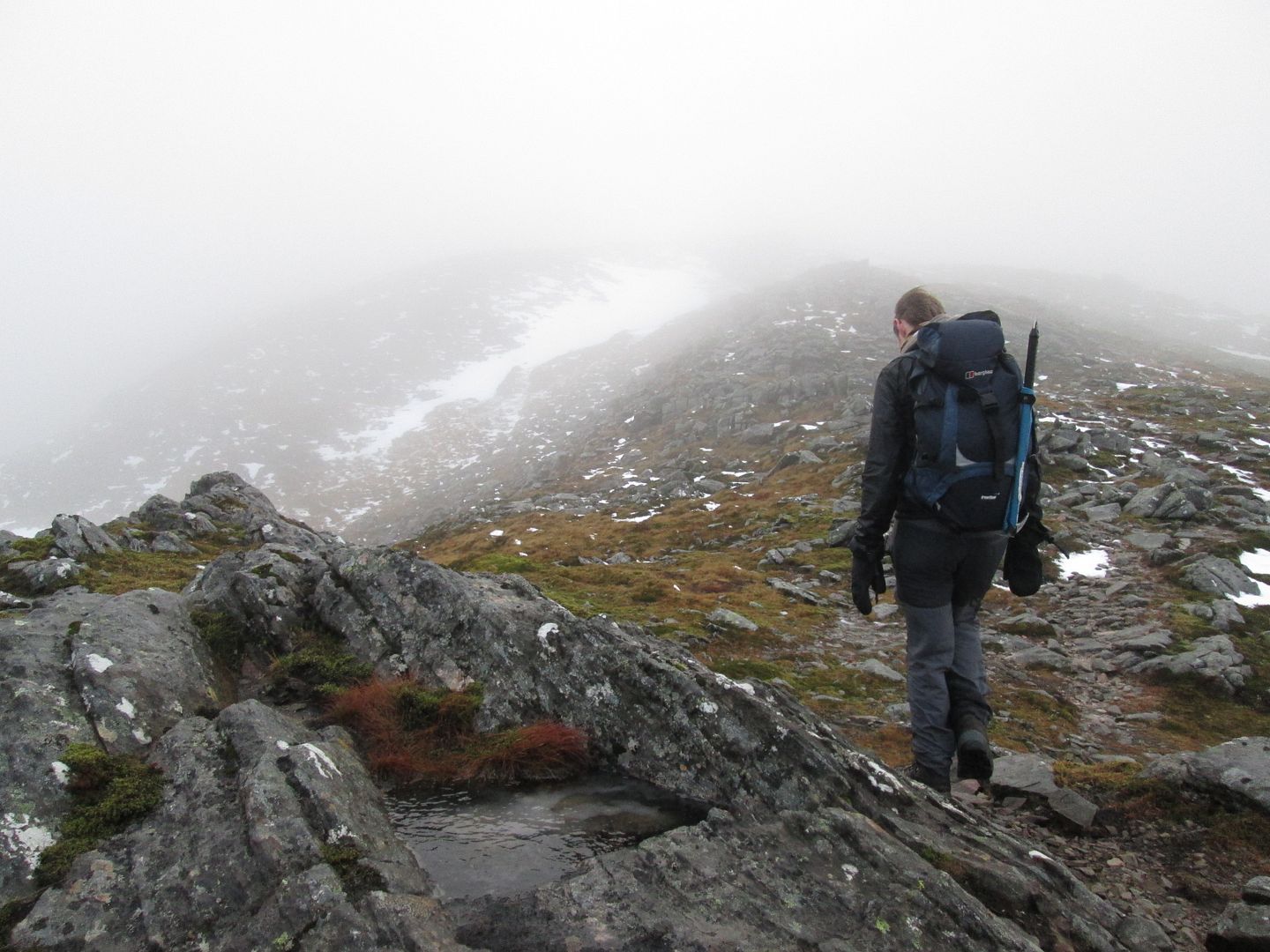 John plodding onwards and upwards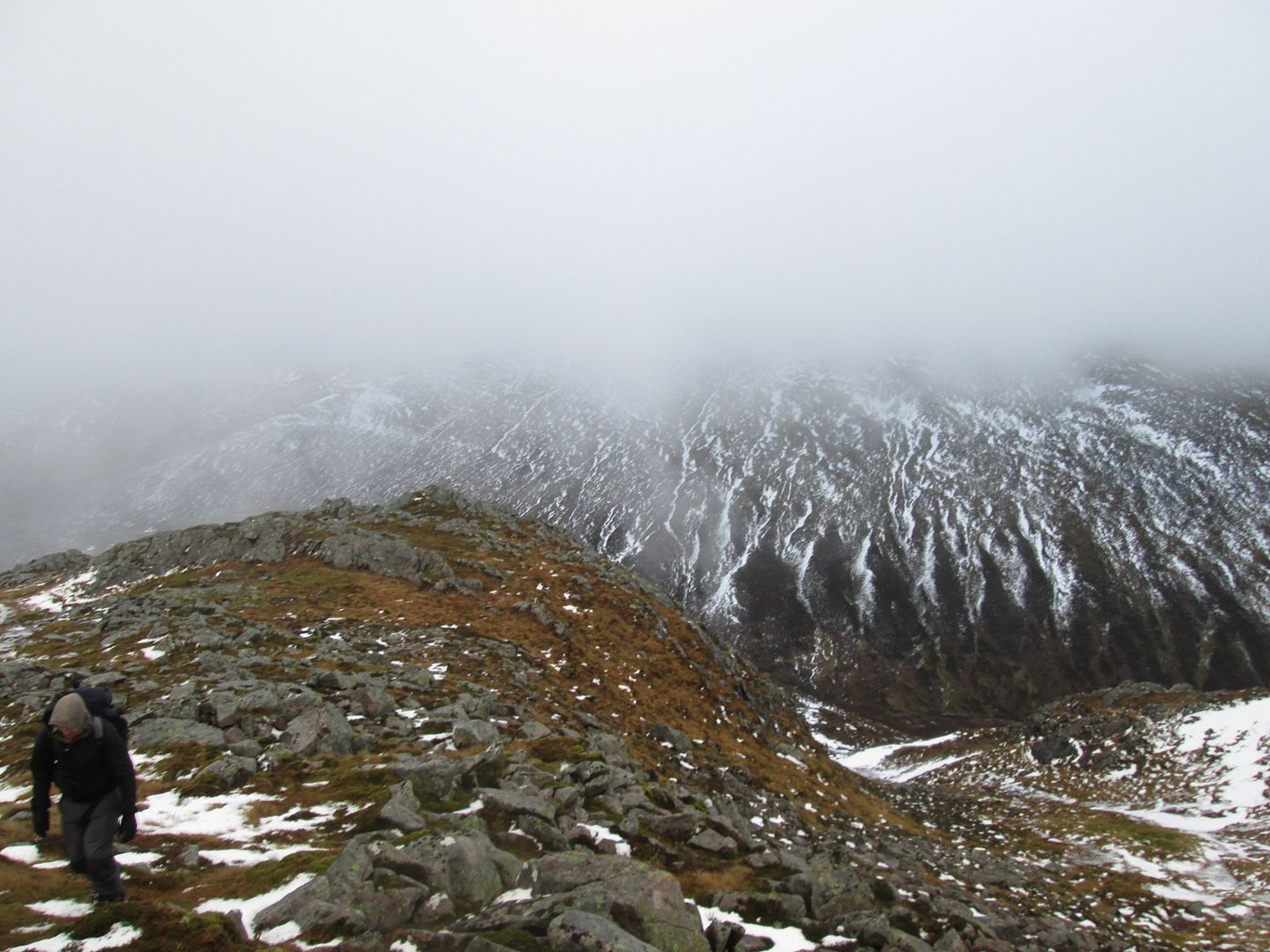 Back down the ascent ridge to Beinn a'Chaorainn
Beinn Teallach summit
Summit selfie
Beinn a'Chaorainn from the descent off Beinn Teallach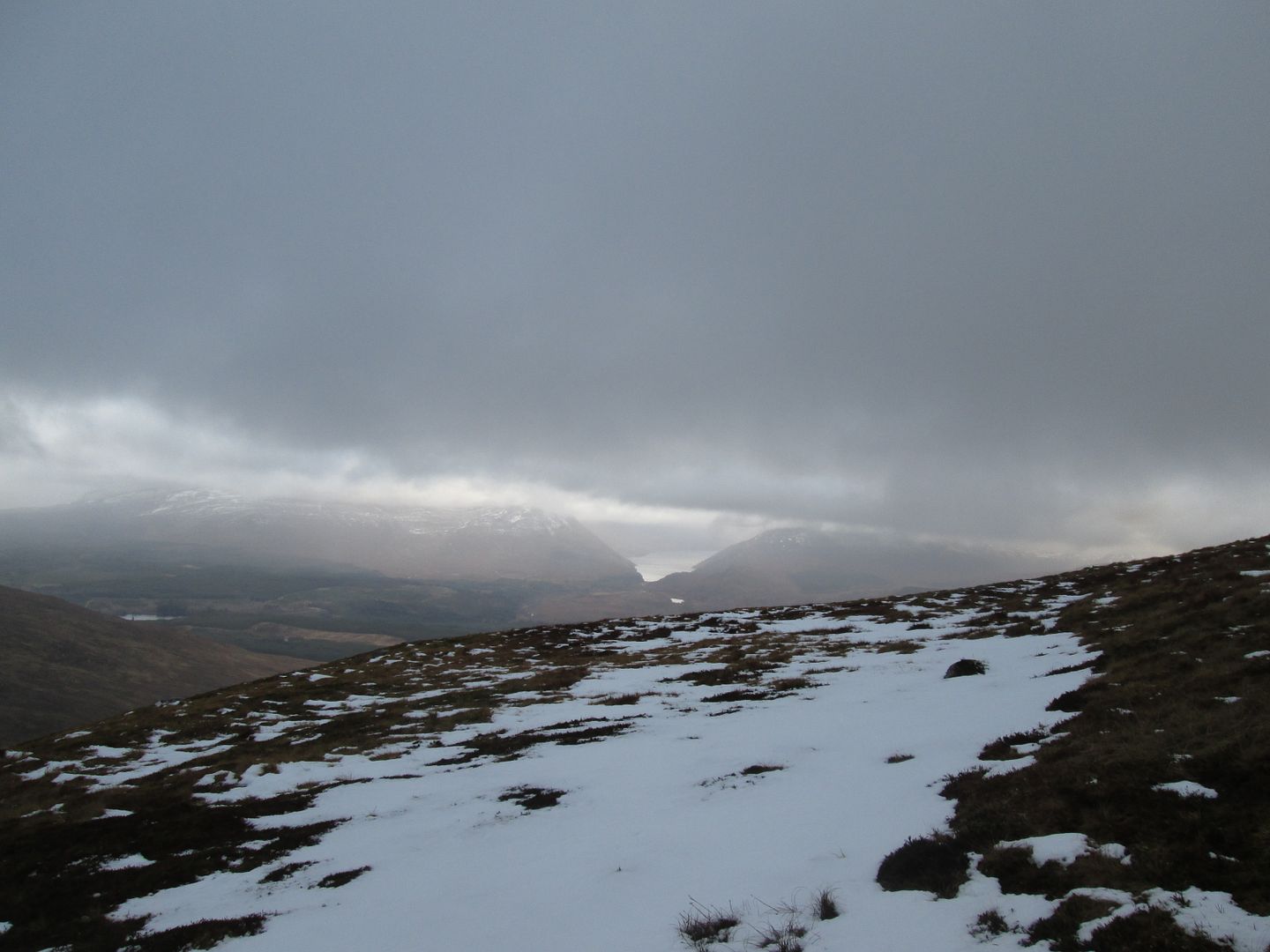 South to Loch Treig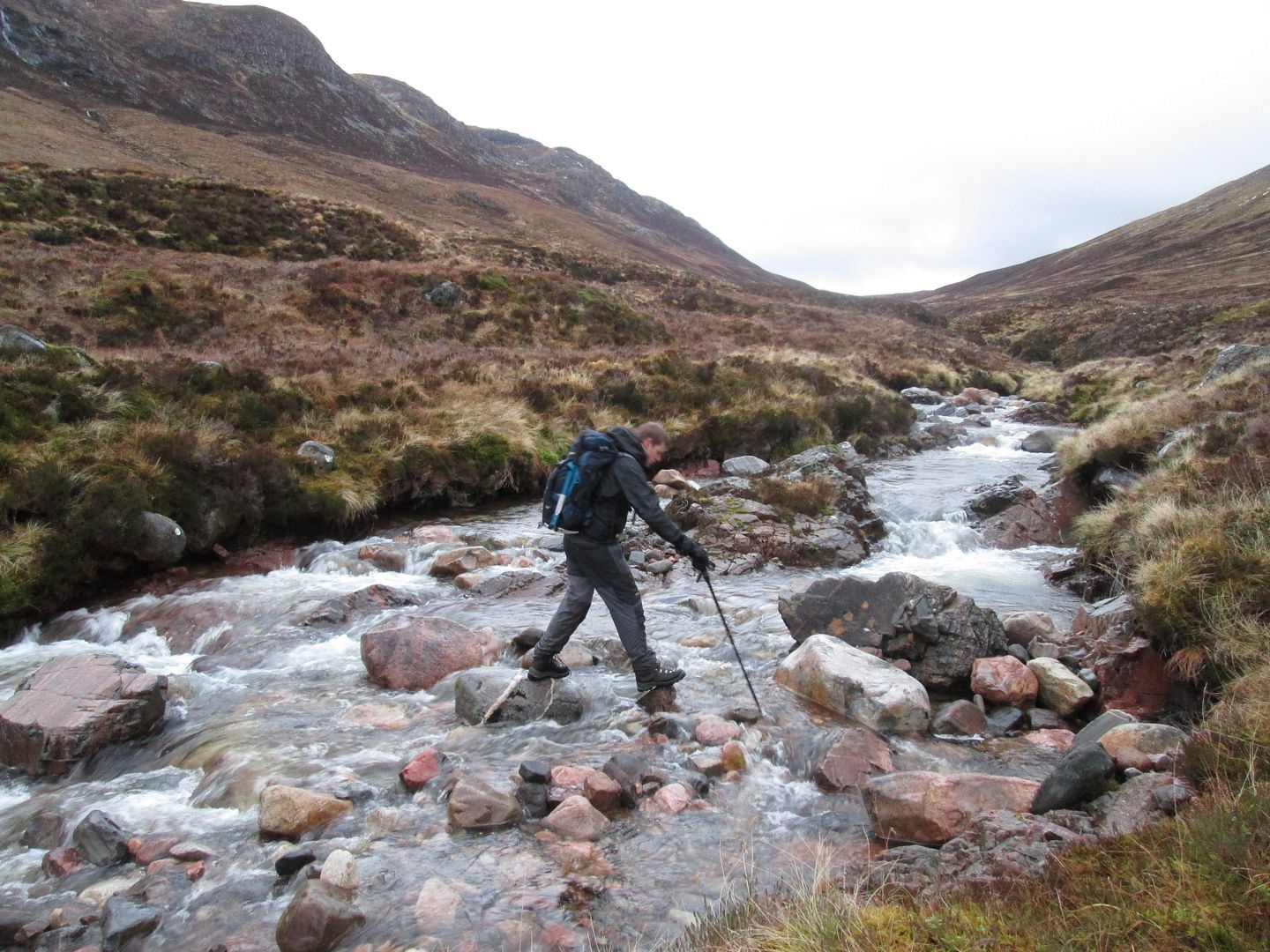 Crossing the Allt a'Chaorainn
Loch Treig from the crossing, perfectly framed by Stob Coire Sgriodain and Meall Cian Dearg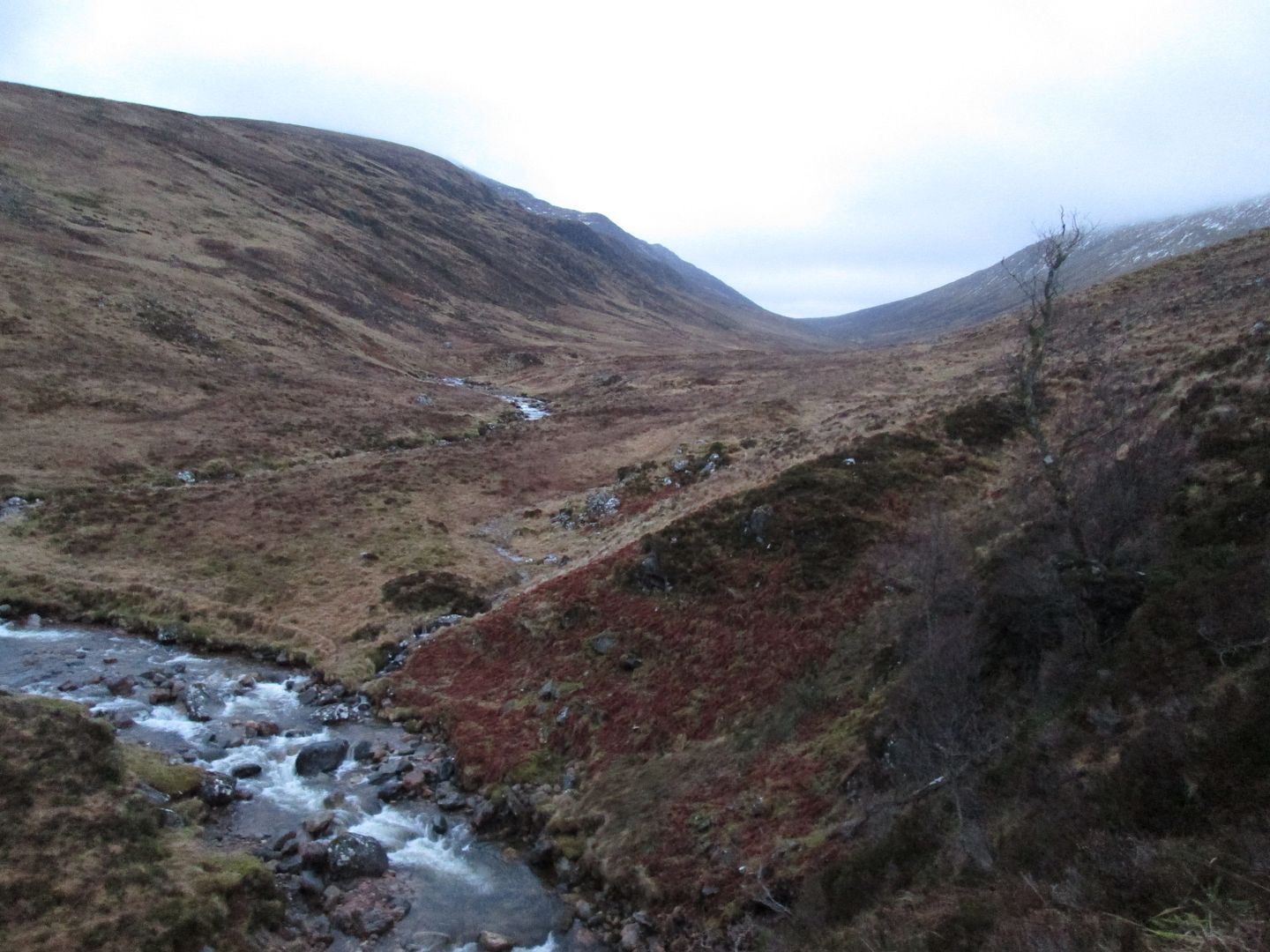 A last look back up the glen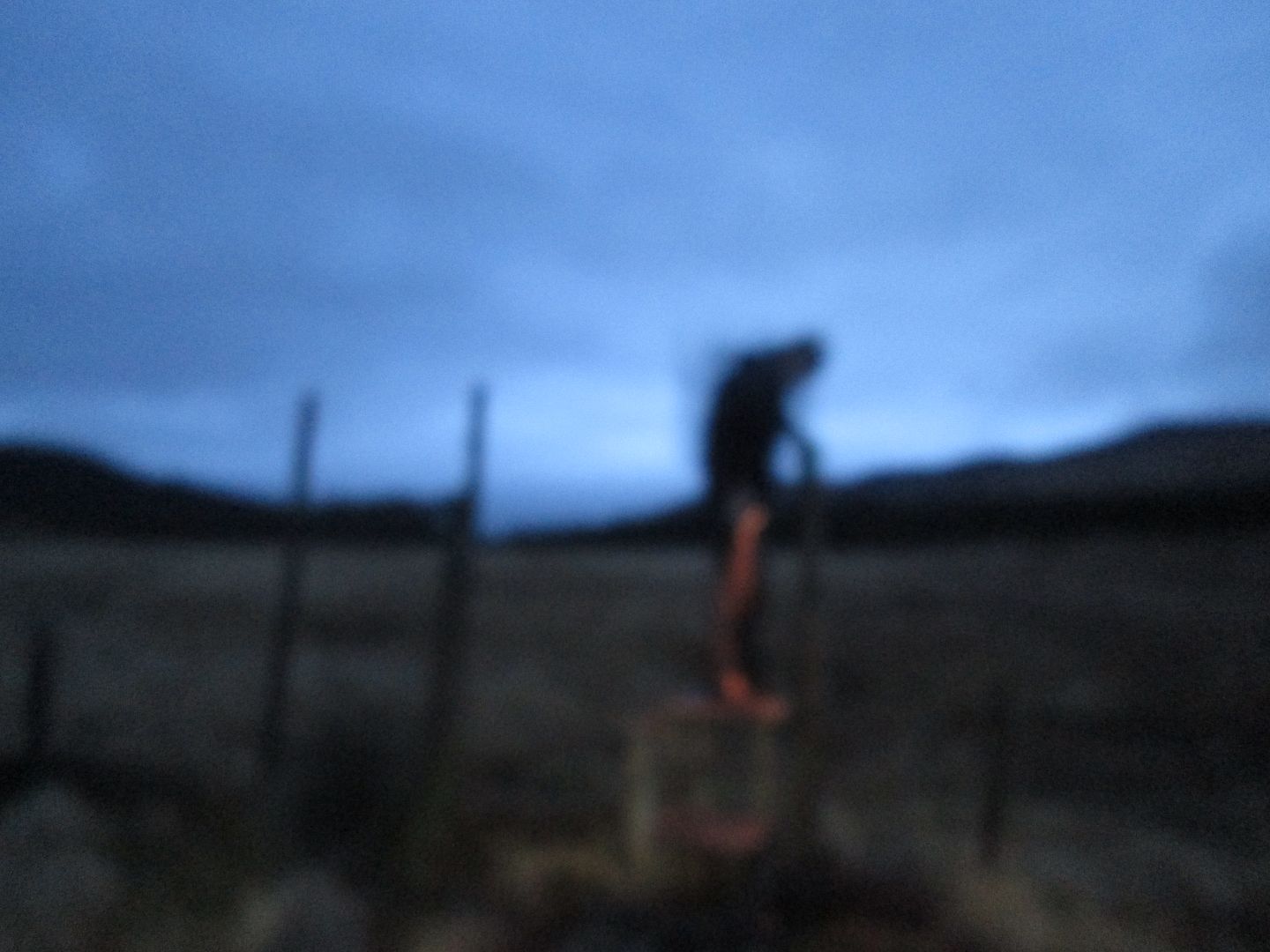 Strange camera effects - John crossing a stile into the forestry and onto the track home