A gorgeous sunny day at last and a chance to get out on a hill for the first time in several weeks. Leaving bigger hills for later in the year, but also looking for a new area to walk, I set off to Glen Fruin at Garelochhead.
Parked up at the reservoir entrance (not brilliantly signed) and set off up the road to the reservoir. Lovely and peaceful and looked like I was getting the hill to myself.
Quickly arrived at the reservoir and headed north east up towards the ridge.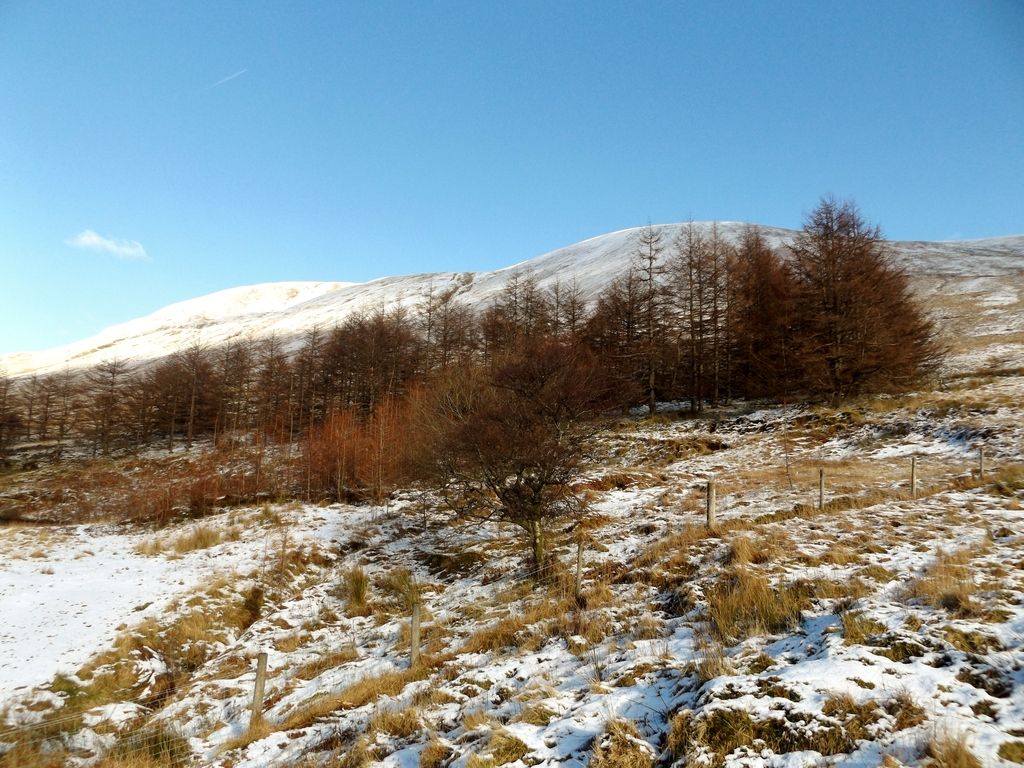 The little layer of snow made the tussocky rough grass easier to negotiate, and it was quite pleasant going despite the steepness. Turning round to get the views is always worthwhile though
Kept the ridge in sight
and before too long I reached the handy - and very new - fence on the top, which leads to the summit. Nice views looking south over Beinn Tharsuin
Wind was getting up a bit but the overhead sun and clear skies made up for it. Easy walking up to the cairn, with lots of arty snow and ice patterns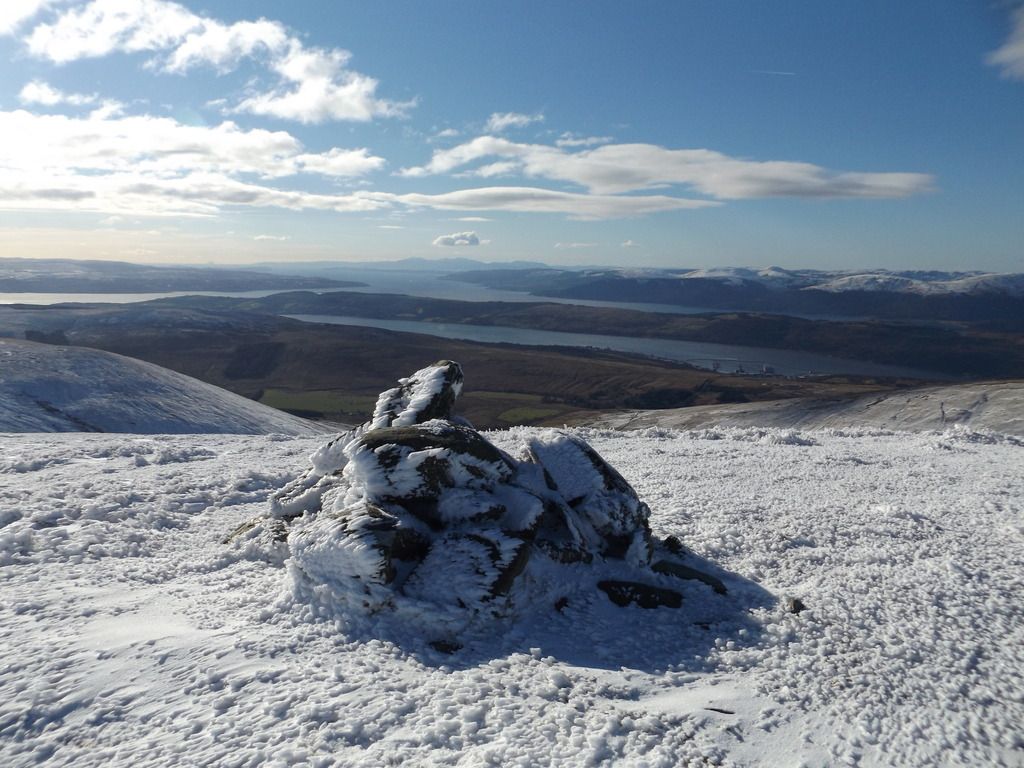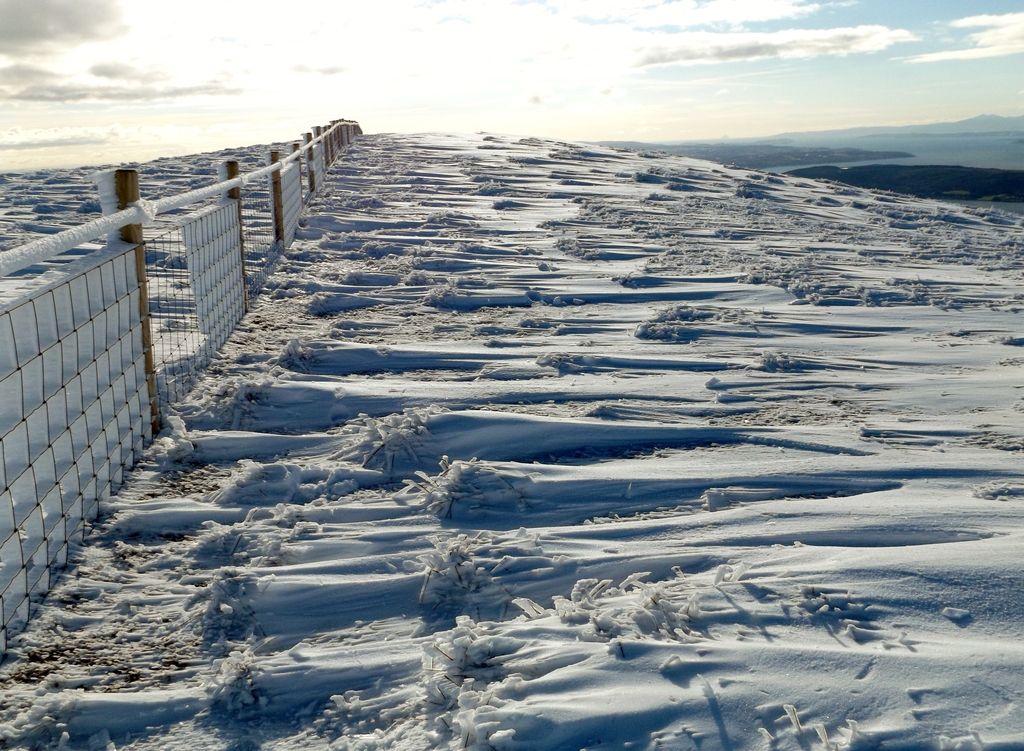 Carried on past the trig (safely ensconced on the other side of the fence!) and got a nice view across to the Arrochar hills
and looking east to Ben Lomond
and a better view of Loch Lomond
Too chilly to hang around so I set off back to the bealach
but not before I got a nice pic of Beinn Bheula
and a final view south

Didn't take long to get back down to the reservoir and head back along the road, with the cows gathered together near their feeding spot
Couldn't finish without getting a few shots of the moon - suspended in that clear sky above the bealach
Back to the car three hours after setting out. A lovely little short day and great to have those February cobwebs blown away.