Stac na Cathaig - Another silly route taken
Posted:
Sat Mar 05, 2016 6:59 pm
My sense of direction is actually pretty good and i'm normally great at knowing where I am and where I need to go to without a map. Sometimes things just don't go to plan.
Today I set out for Stac na Cathaig with the pup. The weather seemed ok and I sort of knew where I was going. Checking the maps, I knew it was the opposite side of Loch Ruthven from Strac Gorm.
Arriving at the Nature Reserve car park, I knew there were a few roads nearer Stac na Cathaig. The only problem I found was that there was no defined track or place to park or where to even start out walking this hill. I drove higher and higher and finally found the start of the forrest with the gate.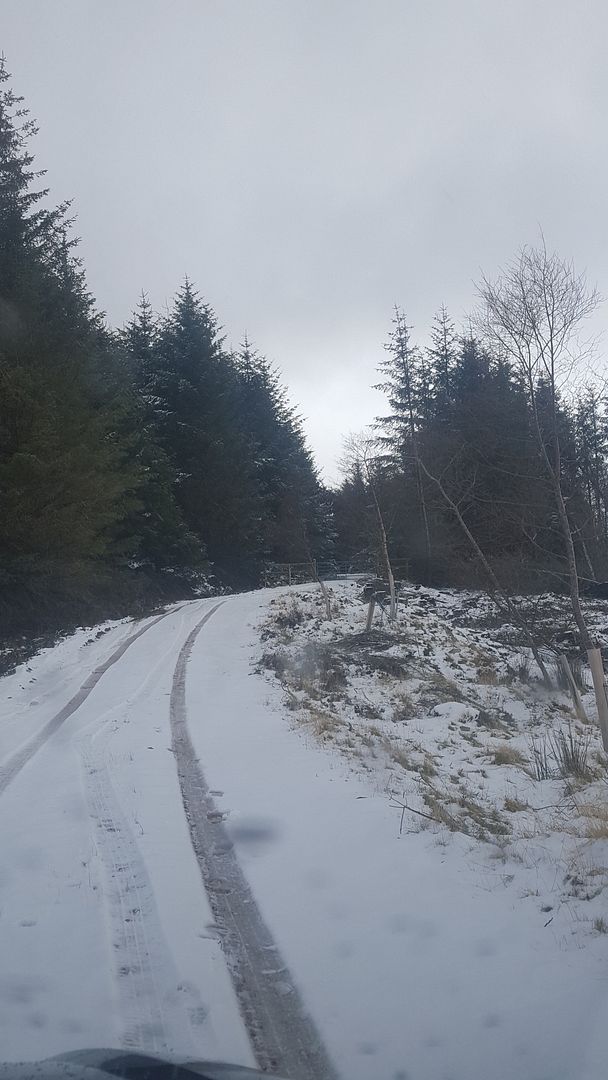 I went over the gate and started walking through the Forrest which was pretty snowy.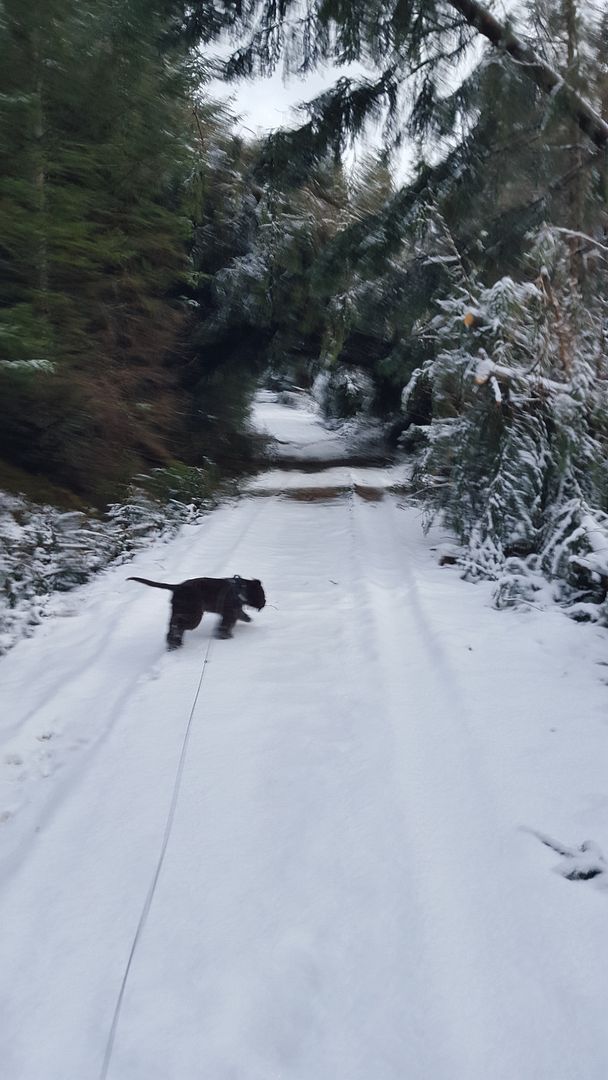 As I had forgot to mark on my phone where the Cairn/summit was, I decided to hit them all and make sure I walked up all the higher spots. The only problem I found was there was no entrance to climb the hill so I had to go through the Forrest. After a bit of walking through snowy heather, I got to the top:
And here is awesome photo of Stac Gorm and the surrounding hills: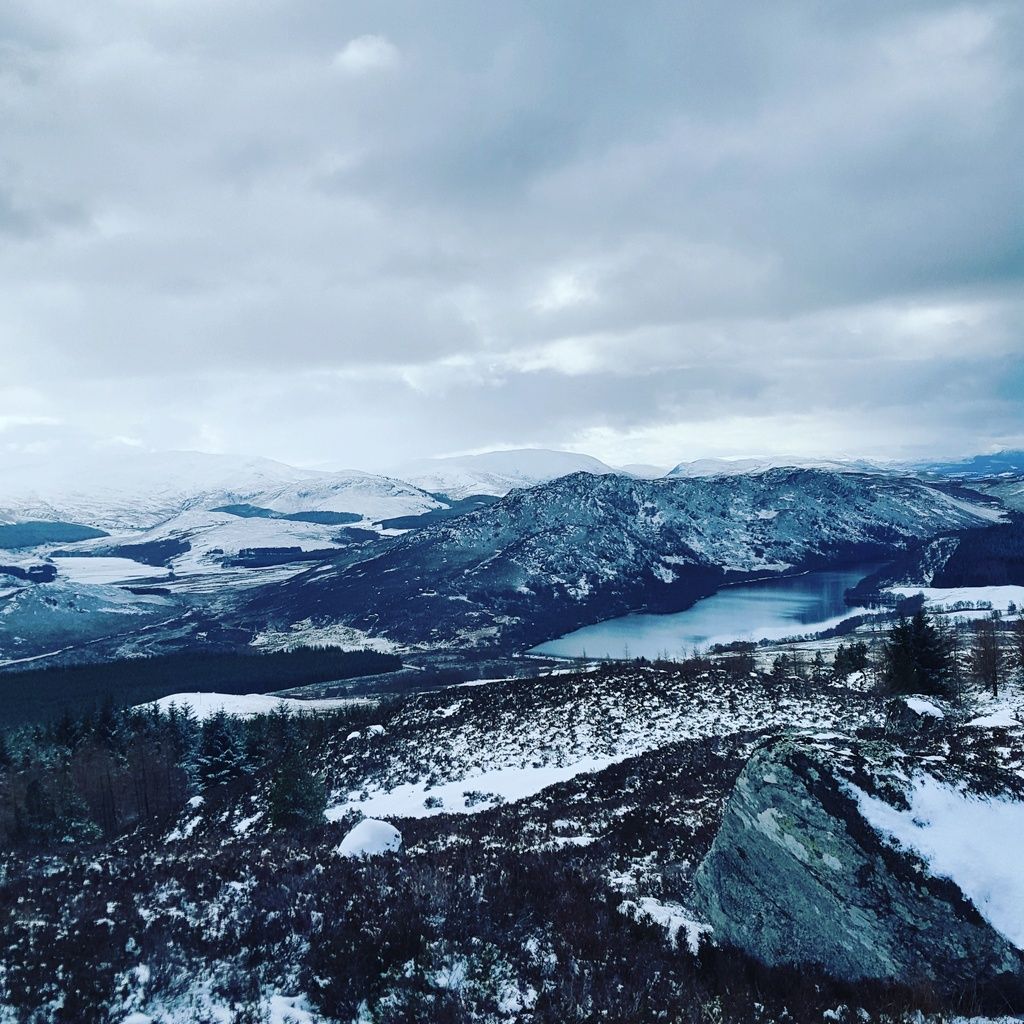 As I was having a quick drink, the weather started changing and it started to snow. I think I just missed the snow storm which was fortunate: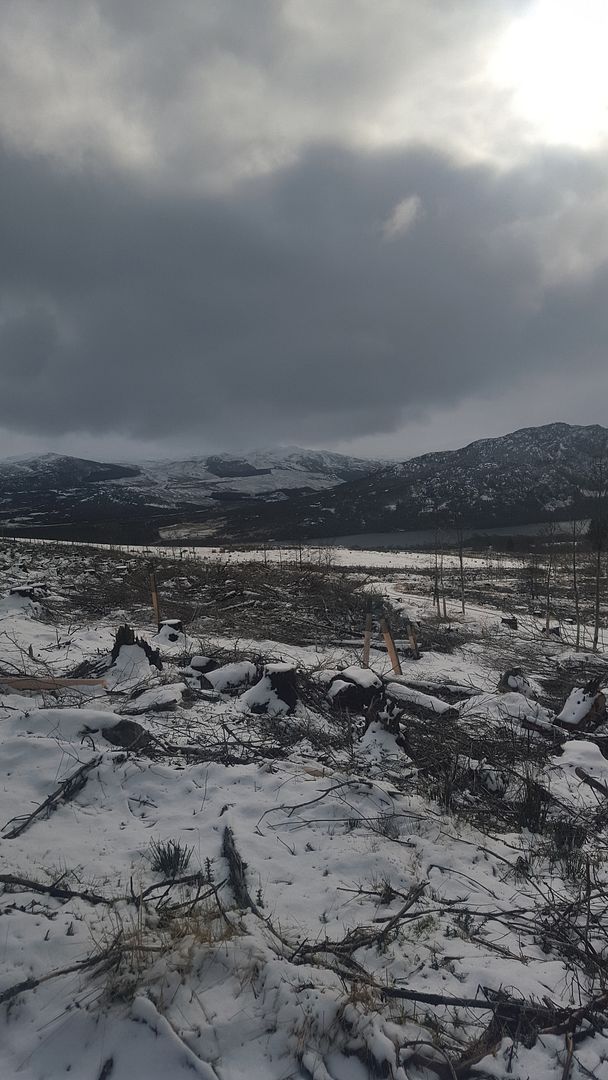 And to find my way down the hill, my route was blocked by a massive Forrest. So instead of doing the sensible thing like checking my phone for direction and finding the fastest route back to the car, I decided to go around the Forrest and I "thought" there would be an easy route back to the road.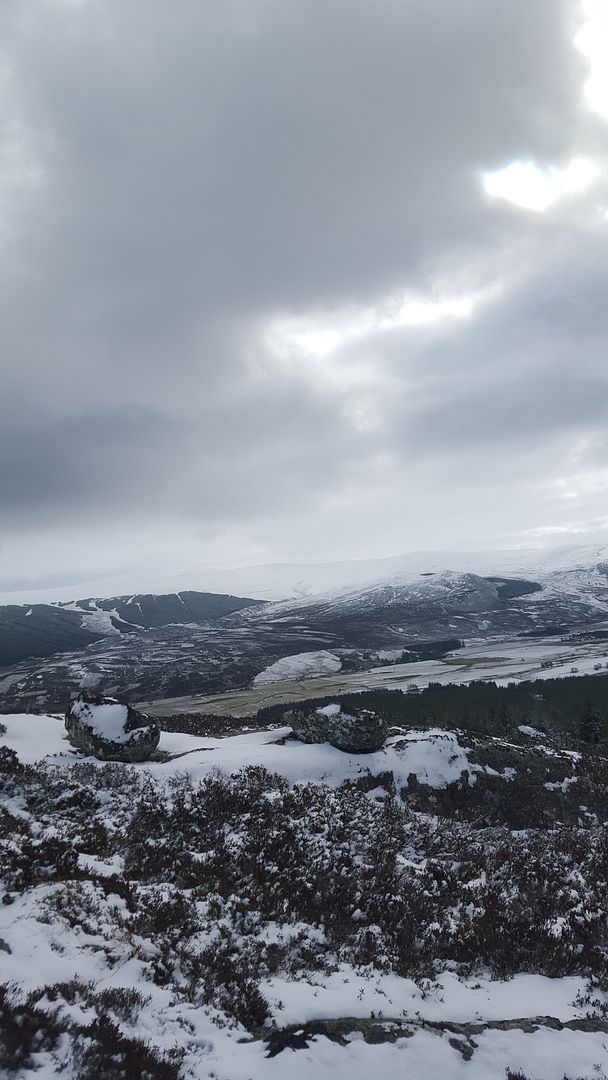 Here is the route I took. Obviously I didn't see the easy walk through the Forrest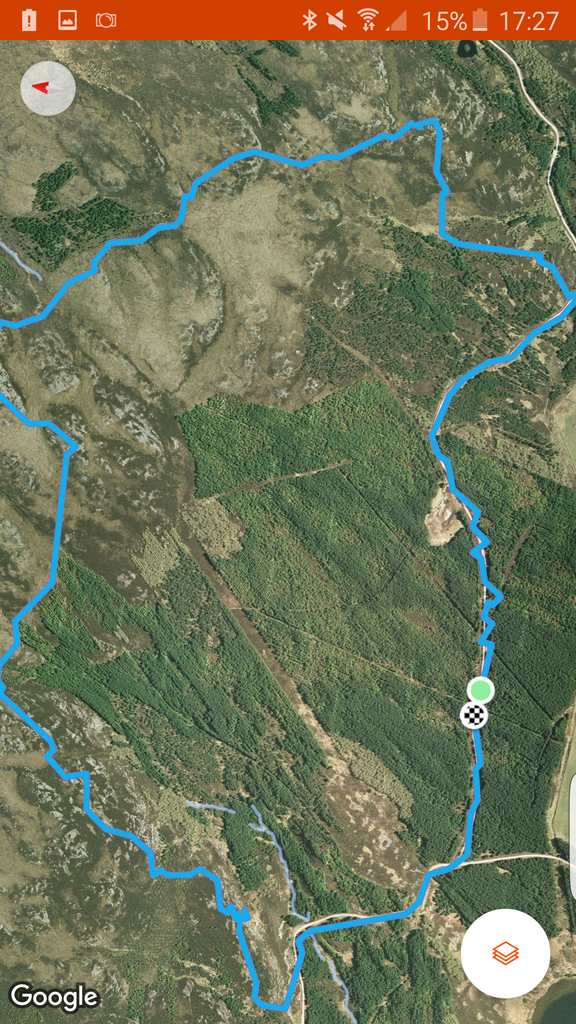 Some more photos of my trip. Here is the intimidating Stac Gorm from the side..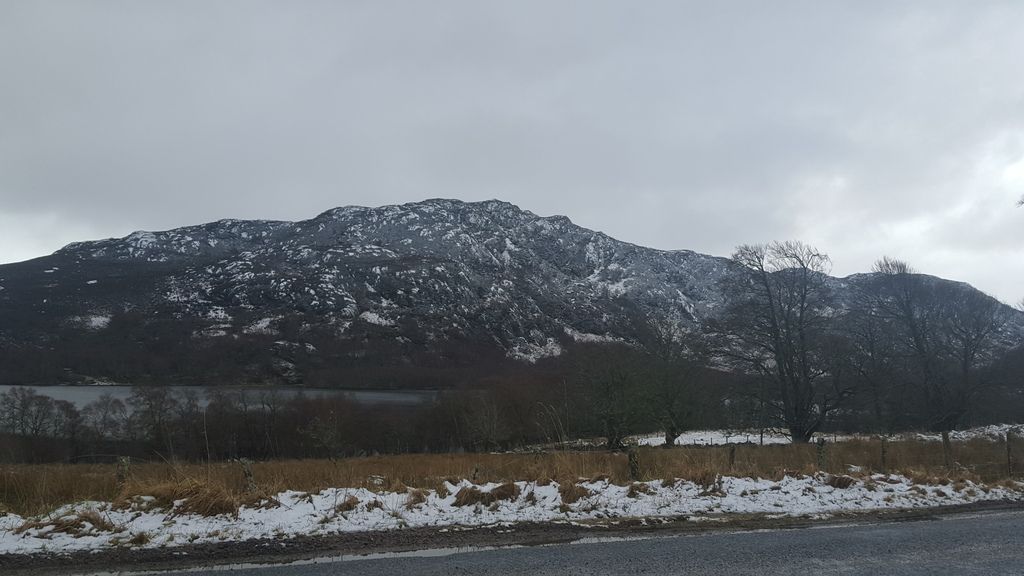 Anyone know what the massive rock like feature is in the back of this photo. Its between Stac na Cathaig and Tom Bailgeann I think.
Thats 4 Sub 2000'2 done now. Happy Man and the pup is sleeping