So the time came for me to tackle my first Munro. My dad and I decided that we'd attempt the three peaks on this walk: The Cobbler, Beinn Narnain and Beinn Ìme. We set out early in the morning and arrived at Succoth car park around eight o'clock.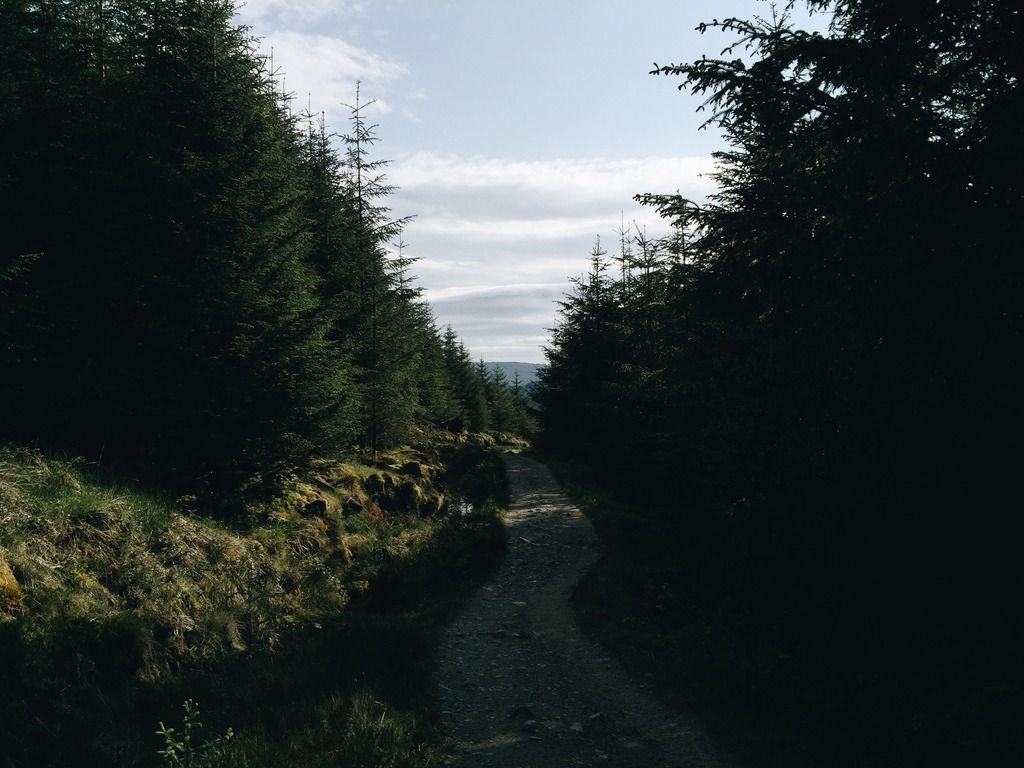 Rather than taking the path up the riverbed as specified, we decided to do the walk in reverse and started walking up through the woods. I think we were both a little taken aback at how tiring this was, and the sun had come out to make it very warm. We stopped for a quick break before emerging out of the trees and up to the dam.
We decided that we'd tackle the Cobbler first and walked up a rather boggy incline to the ridge. The view of the peak was excellent here as you can see, and the ridge itself was a nice respite after some steep inclines on the way up. The sunshine began to desert us here, unfortunately - just after we'd stopped to apply sun lotion.
The view from the top was excellent as expected. I elected not to thread the needle to reach the true peak - perhaps another time. We had a short break and then began our descent down a very helpful stone staircase. We came to the crossroads at the bealach and decided to do Beinn Ìme next.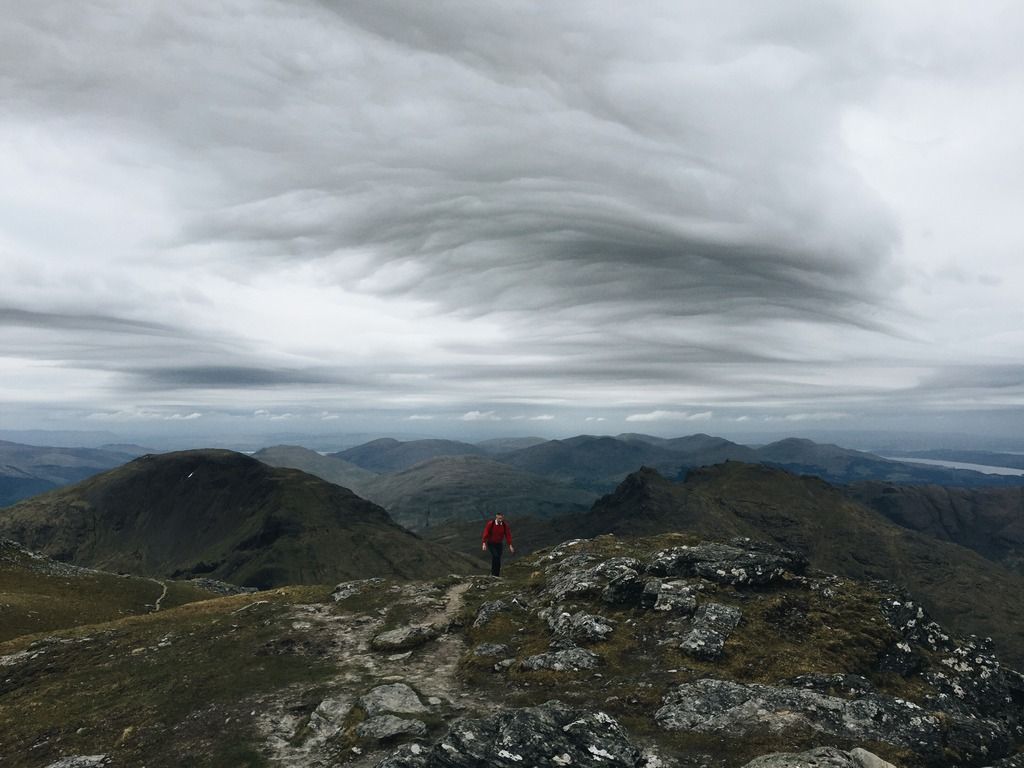 The view across to the surrounding hills was excellent and it was a gentler climb which was nice. Legs were beginning to tire a little here and looking over at Beinn Narnain I could feel my motivation to do all three hills beginning to waver a little.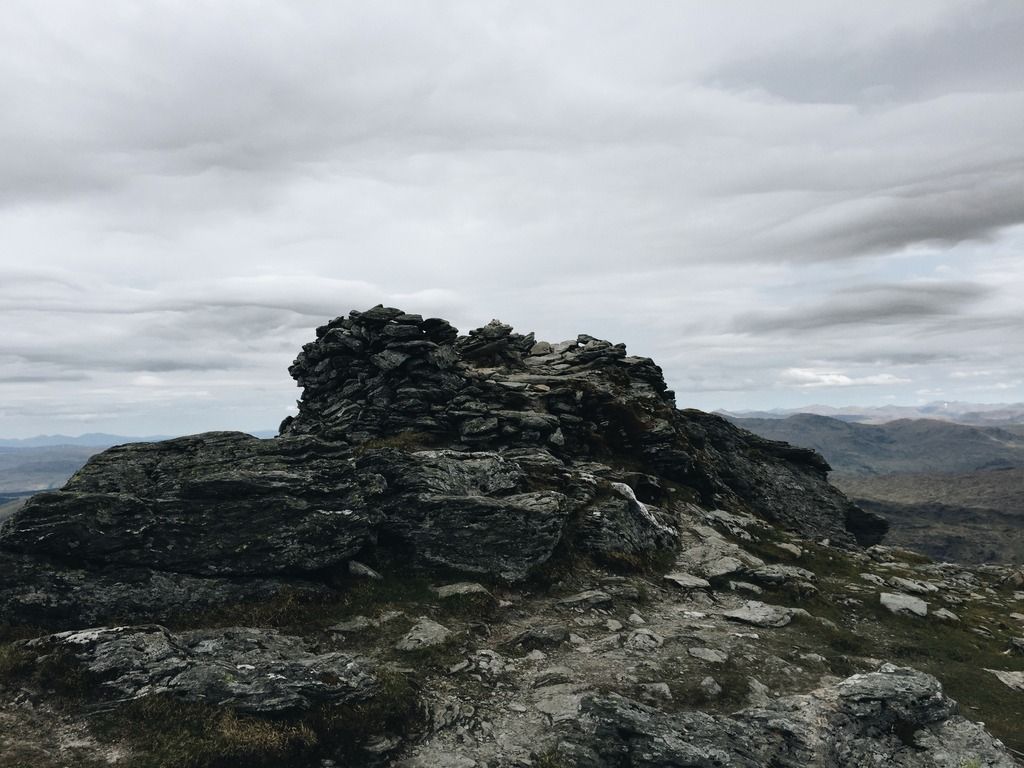 We sheltered under the cairn for a while and had some lunch before beginning the descent. It's always a lot easier coming down and we managed it in just under forty minutes before reaching the gate again. At this stage, we decided not to tackle Beinn Narnain - while it was tempting, I don't think either of us were fit enough to manage all of it. We took the path back between Narnain and the Cobbler.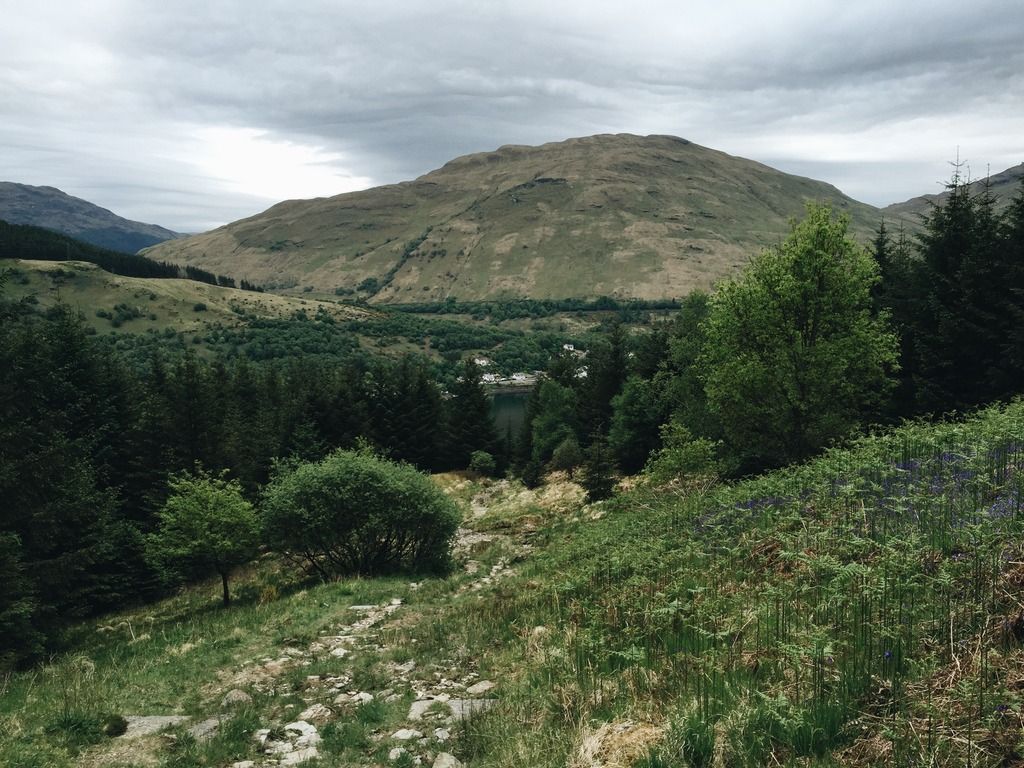 When we reached the dam again we decided to take a left and go down the path we would have come up originally had we followed the route outlined. It turned out to be a bit tougher than we'd expected and not easy on the knees either, but we managed it well enough. We got back to the car park tired and glad. I'll be back to do Beinn Narnain sometime soon - I'll possibly try and combine it with Beinn Mhùrlaig.