The weather having been excellent all week, a friend and I decided to try our hand at Beinn Lomainn. We drove up from the south side, had some trouble parking at Rowardennan, and eventually began the walk up.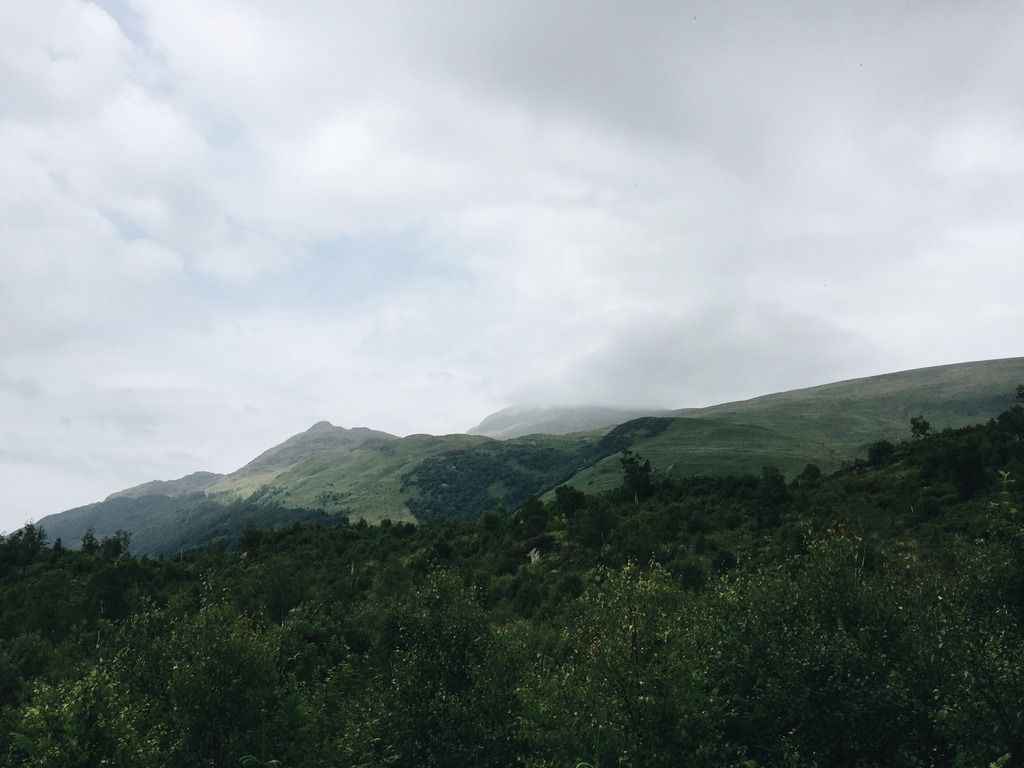 We were slightly concerned at this stage as it looked like the top of the mountain would be obscured by cloud. We persevered on, however, and as the day went on the cloud burned off.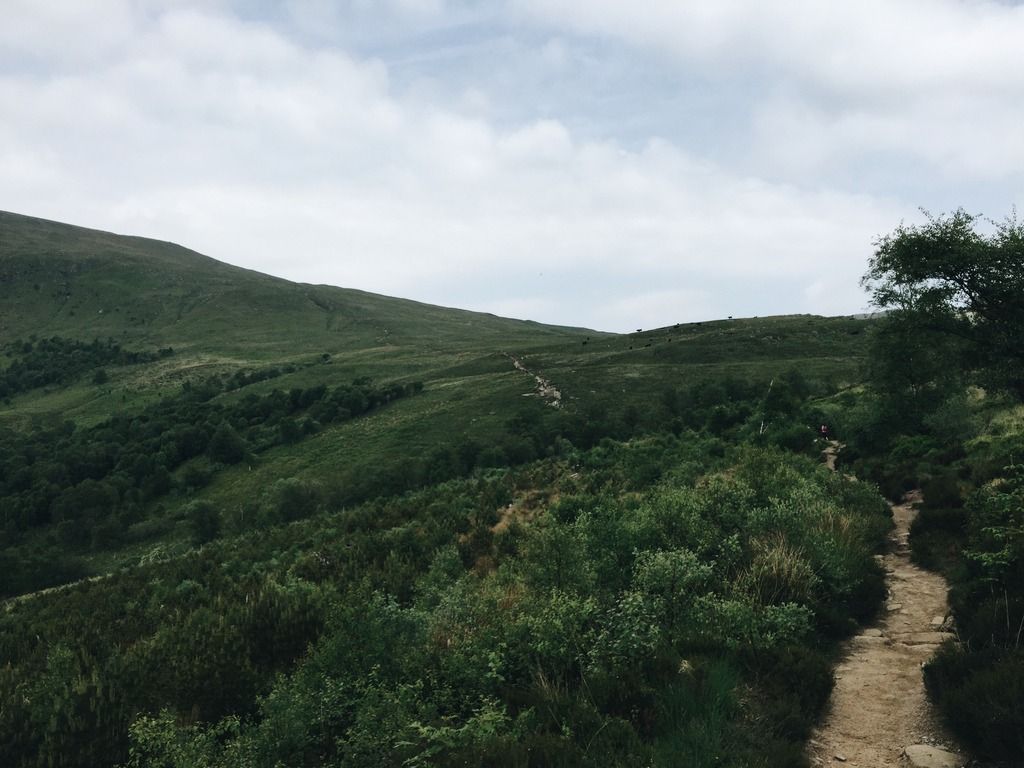 Once we were out of the initial wooded area, things got a lot easier. My friend was struggling a little with the steep inclines and he later told me that he'd thought about packing it in. Once we got to this stage the midges and clegs began to leave us alone as well which made a big difference.
The higher we walked, the better the view of the loch became. Not a bad reward.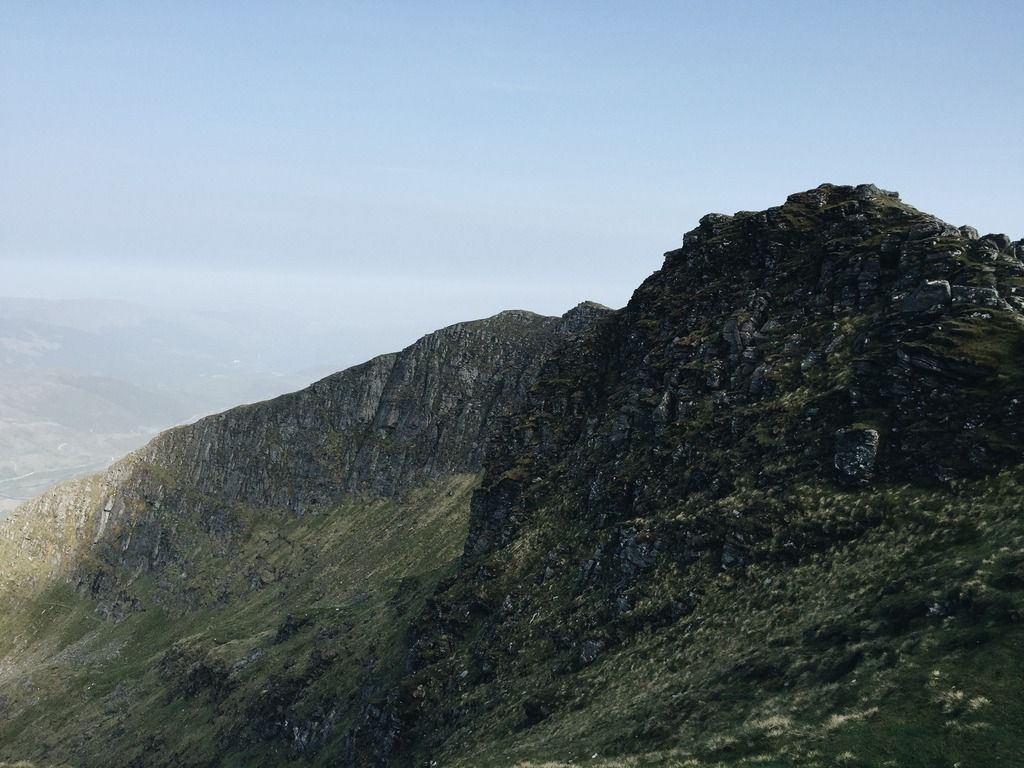 This particular drop had me feeling quite nervous walking next to it but we were almost at the top and it wasn't too bad to look at so I managed.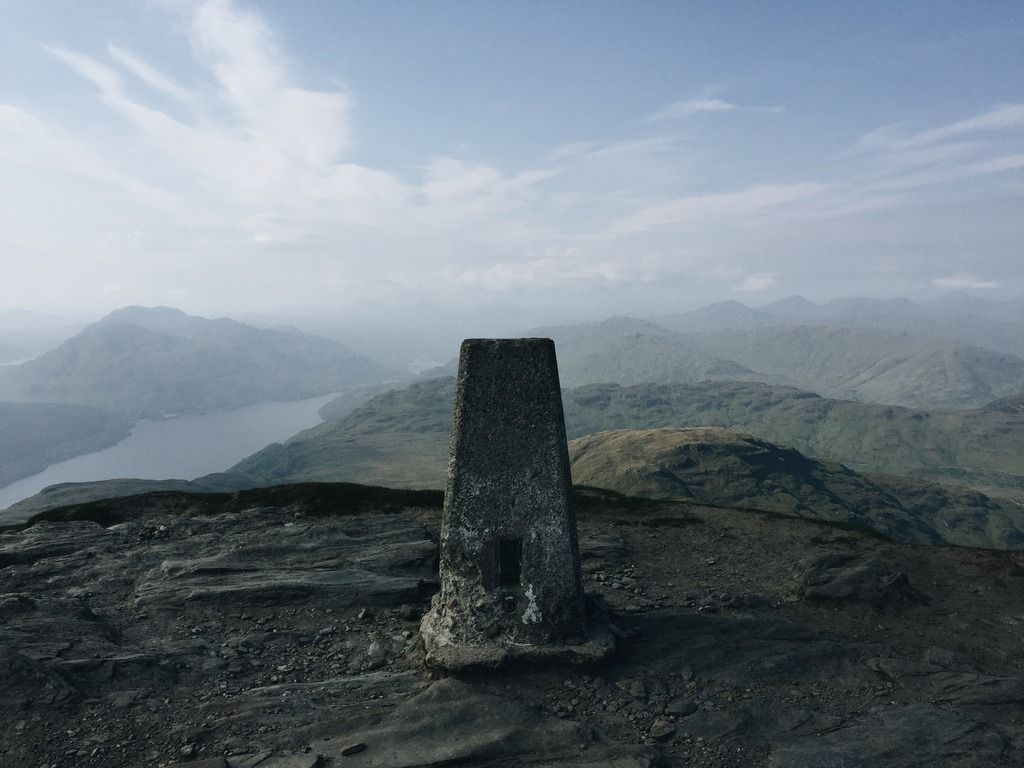 Once we reached the summit we were lucky enough to have some great views in all directions. We took the opportunity to have a rest and some lunch, before I stood for a long time waiting to get a photo of the trig point without anyone in it.
The walk down Ptarmigan Ridge was, for the most part, quite pleasant. The afternoon sun bathing everything in golden light certainly didn't make the walk any worse.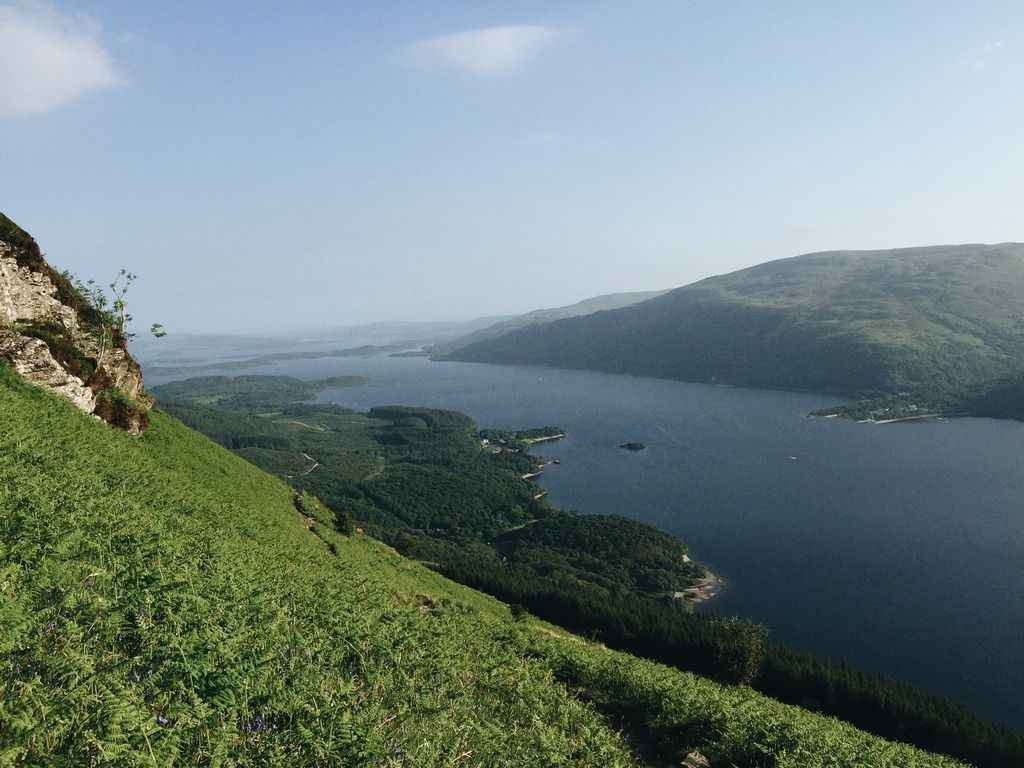 This descent was a little hard on the knees but being able to see where the car was parked provided great motivation.
We finally reached the beach at Rowardennan and I took a quick photo of the war memorial in the evening light. I'm glad we did the walk when we did - if we'd been up earlier the views may have been obscured by cloud. It was very busy and there must have been hundreds of people going up which was a little different to past walks I've done but overall Beinn Lomainn is a very fine walk indeed.