My first good hill walk for a while. I have been going to a local estate for my walks recently as I've been busy and couldn't really be travelling just for a hill.
So, I told the girlfriend to get dressed and we set off for the Cairngorms. We parked at the layby by the Glenmhor visitor center and the path started at the rear of the building. The path is really evident as it is a good walking path and starts immediately uphill: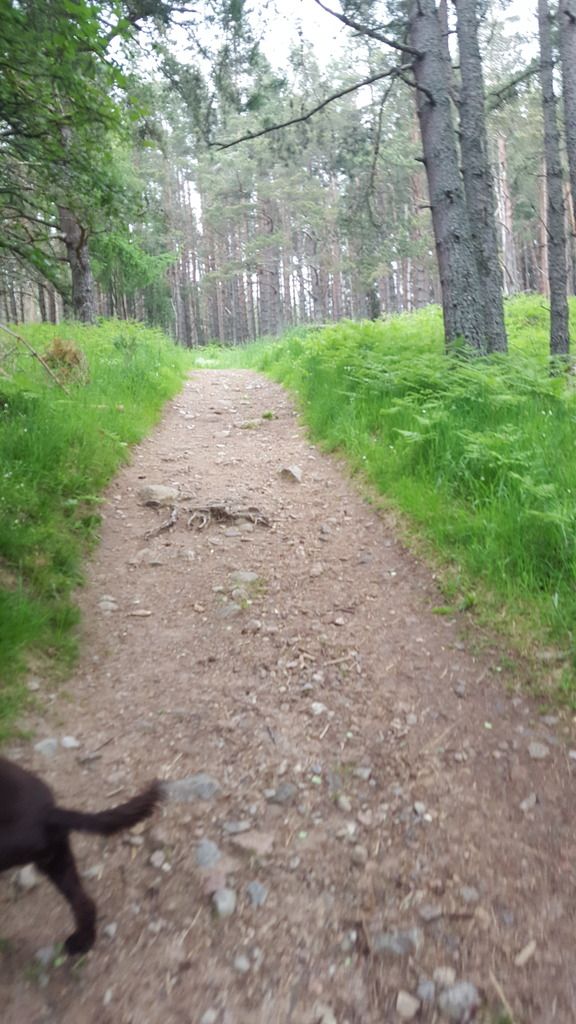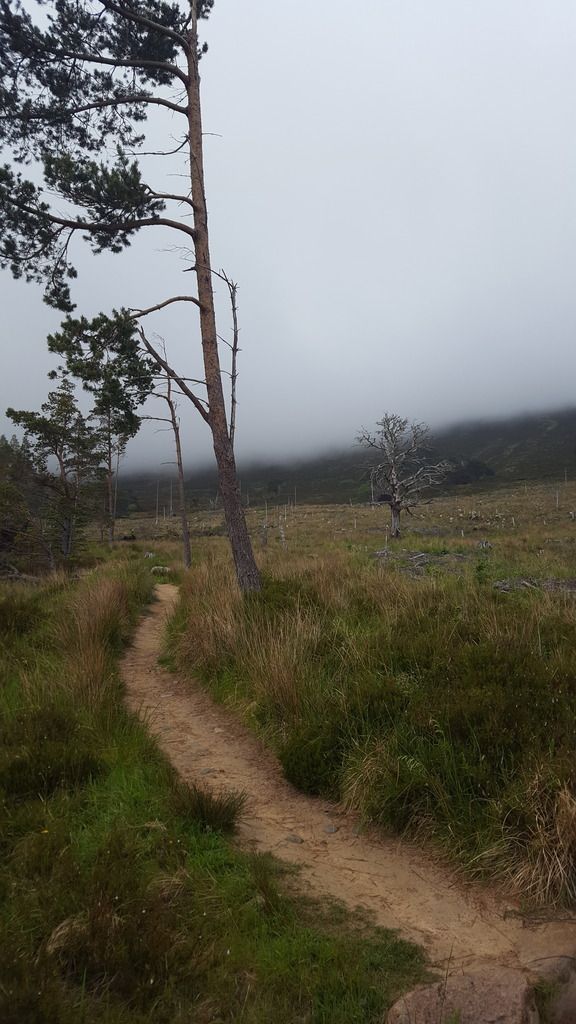 There is a short 15-20 minute walk through the forest and then it opens up to the hill face - or fog/mist as we could see: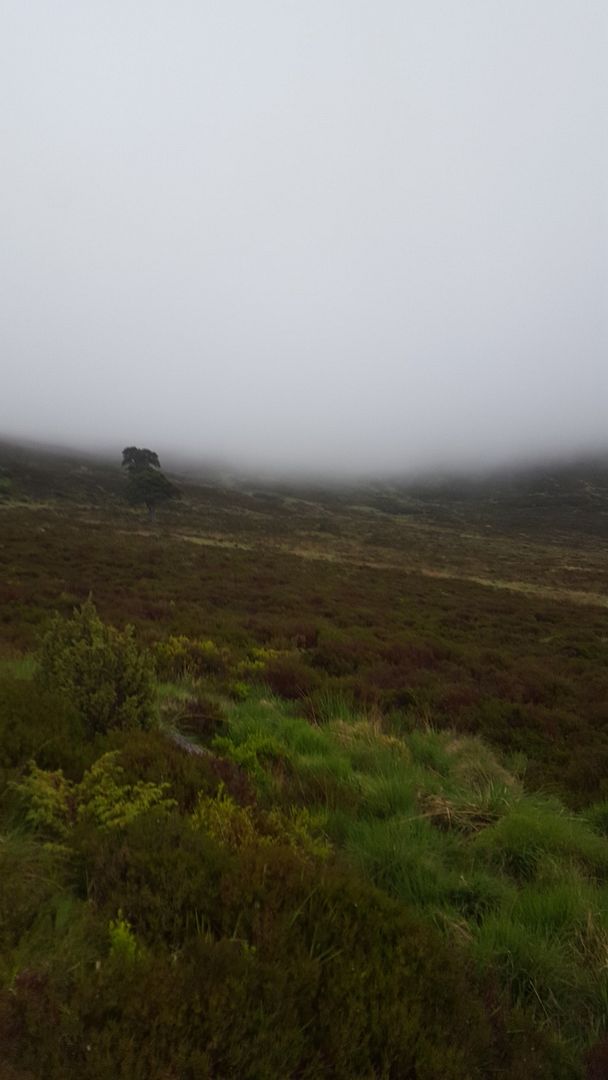 And then the rain started. It was all uphill to the top with not much of a rest to be honest. Everyone we passed coming down was soaking and looking pretty unhappy so it didn't exactly make me feel great. It took exactly 2 miles to get to the cairn where we had to take shelter against the really bad rain, wind and fog: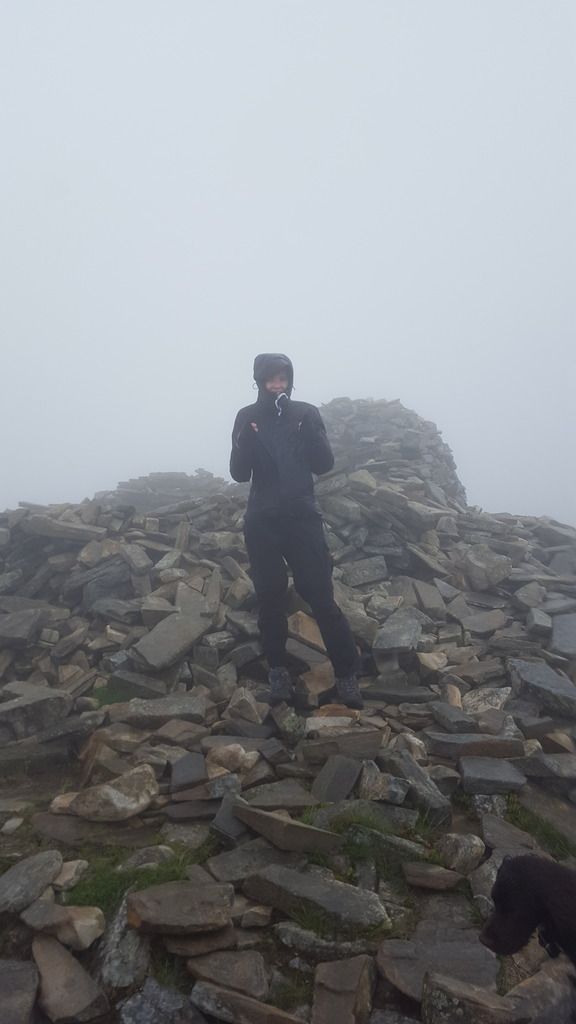 As we sat having a quick biscuit we saw a women go past and down the way we came. My girlfriend thought she was carrying a baby but I thought it was a rucksack on her front. About 5 minutes later she came back to the cairn and she asked if we had seen her husband who was just behind her but who hadn't caught up.
We stayed with the female (and her 9 month baby) for 5 minutes but when there was no sign of her husband, we took her off the hill with us. Finally, we started to get some nice views: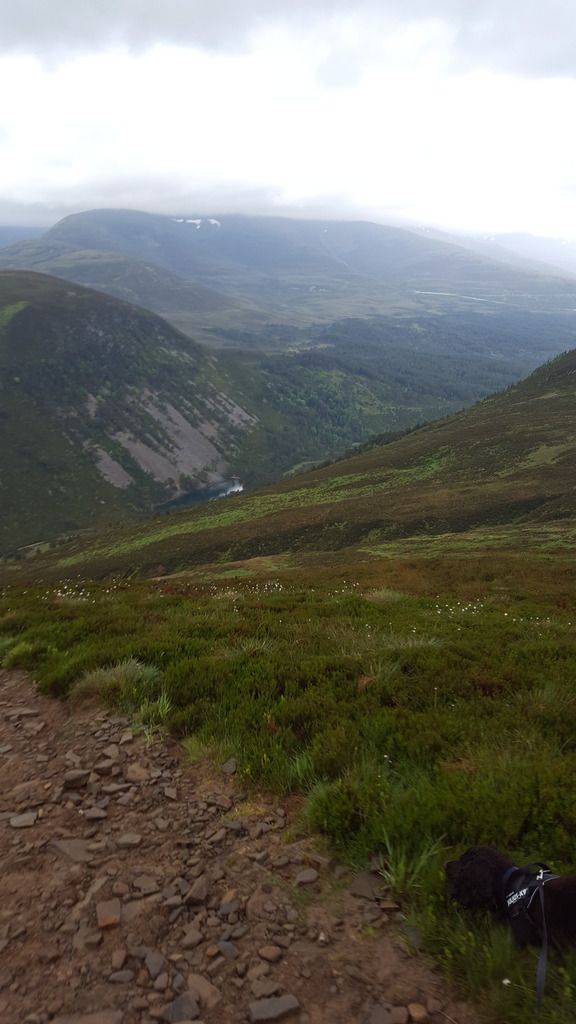 A good (albeit a little steep) path going down the hill, with nice views towards Lochan Uaine (green water)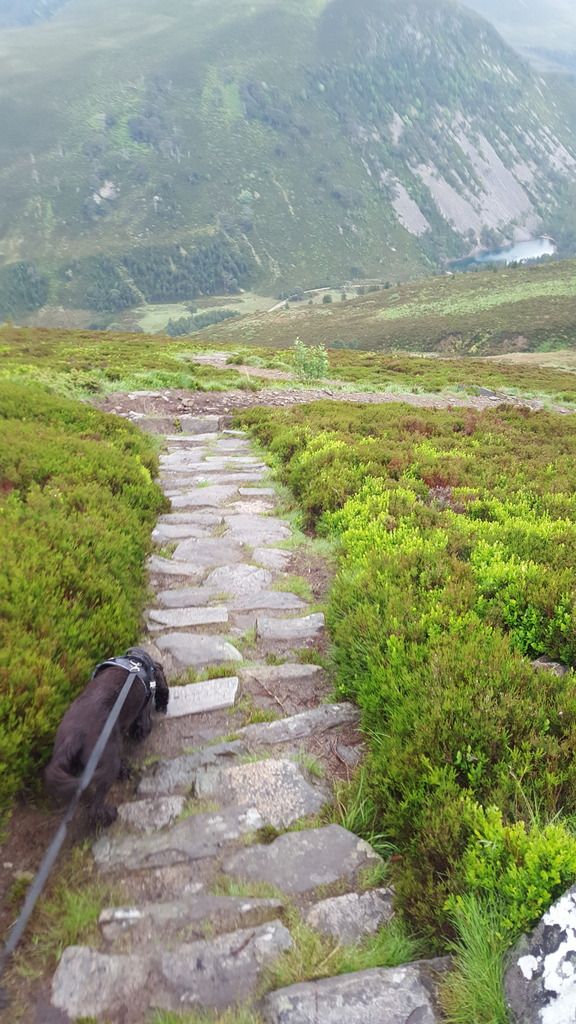 Quick family photo at the hut: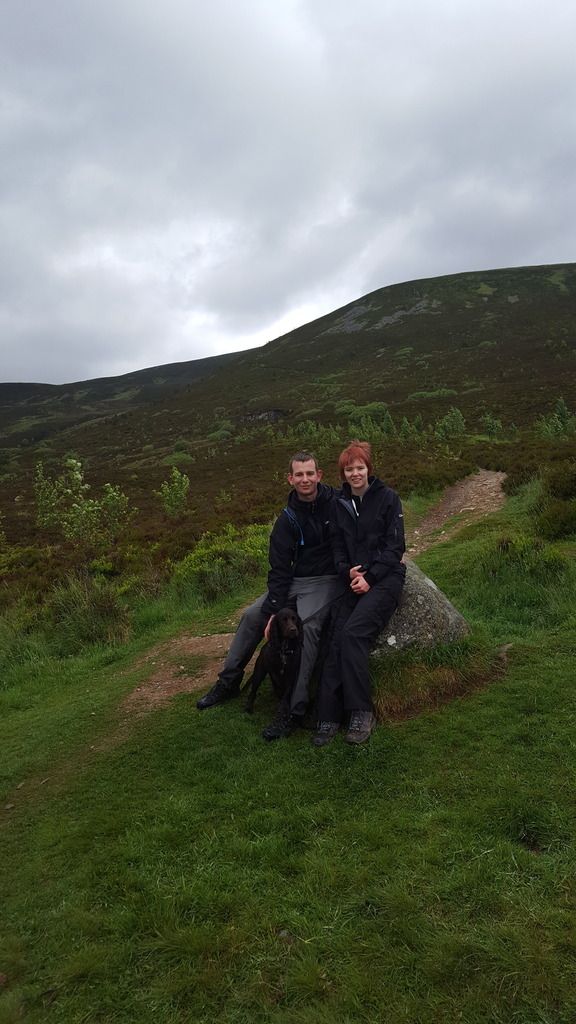 Had to take a quick photo of Lochan Uaine which just looks amazing: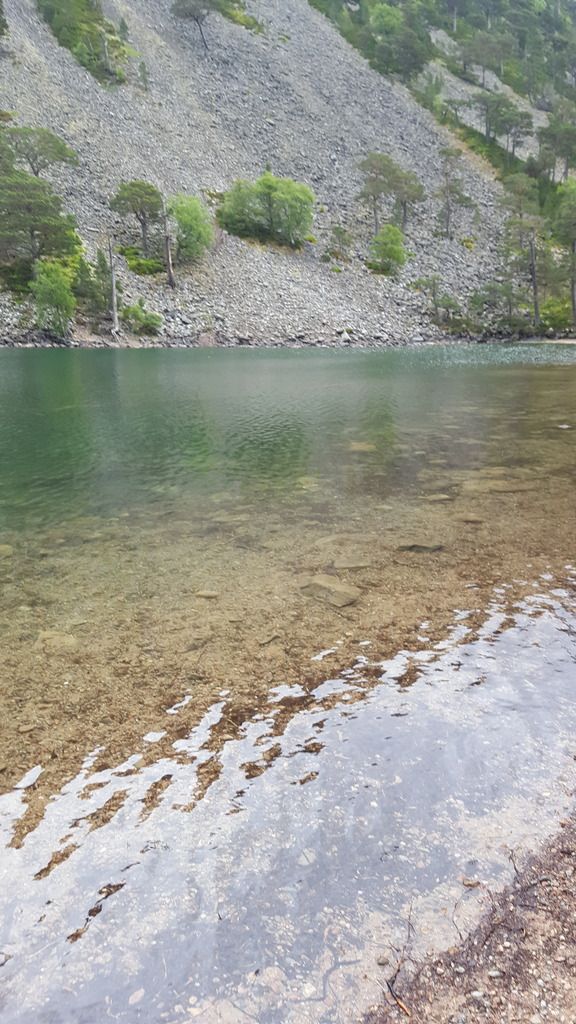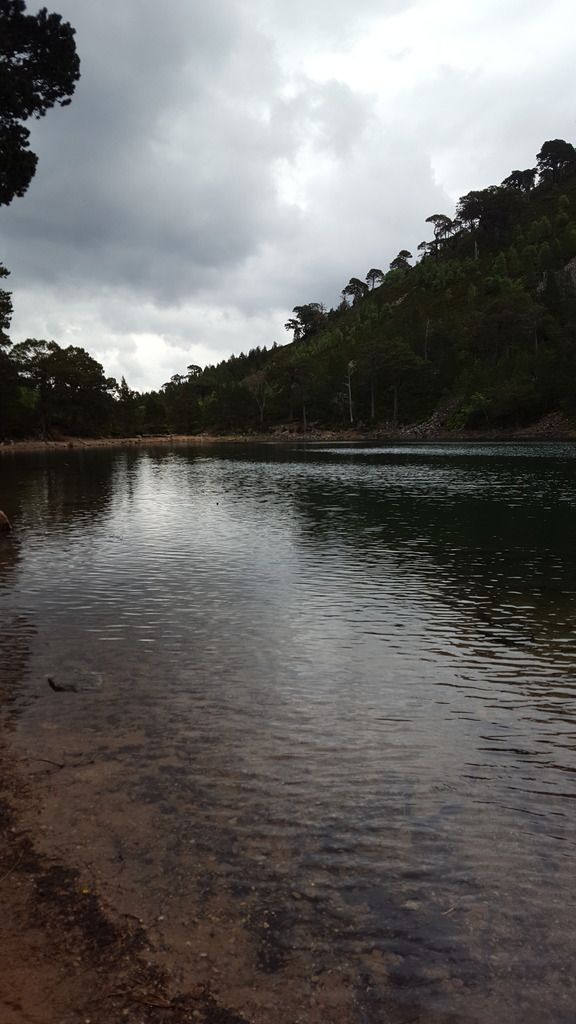 Just to show the route taken: my trusted strava: