After my excellent day on Foinaven I enjoyed a comfortable night at the Durness Smoo SYHA. Thunder had been predicted and a really terrific storm in the early hours had awoken me. I could hear the thunder and see the lightning through the windows.
I had intended to walk that day too but the forecast wasn't great and I opted for a short stroll on Oldshoremore Bay and a nap in the car. I also visited the Balnakeil Craft Village and had a coffee at Cocoa Mountain.
I chatted to other walkers and cyclists at the hostel, had an early night and prepared myself for Ben More Assynt and Conival. Having only visited Scotland once a year to hill walk my concentration on the Far North meant my Munro tally was still quite low. So having climbed Ben Hope on the previous Sunday and Klibreck three years ago it was time to add a few more to my tally, not that munro bagging is my sole aim; I choose hills that appeal (Arkle/Suilven etc) but I am definitely developing a Munro itch!
I left Durness early and stopped a few times to take photos - near Gualin House and before Kylesku.
I arrived at Inchnadamph at 8.30.
It was cloudy over the summits but visibility was good and the day would warm up giving me a glowing face by the time of my return.
Headed past Inchnadamph, over the foot bridge and followed the path that ran alongside the River Traligill. There was a good path, muddy on the lower slopes in places and I enjoyed some easy scrambling up to the col.
Approached the summit on a clear path and was soon at the summit.
Rain cloud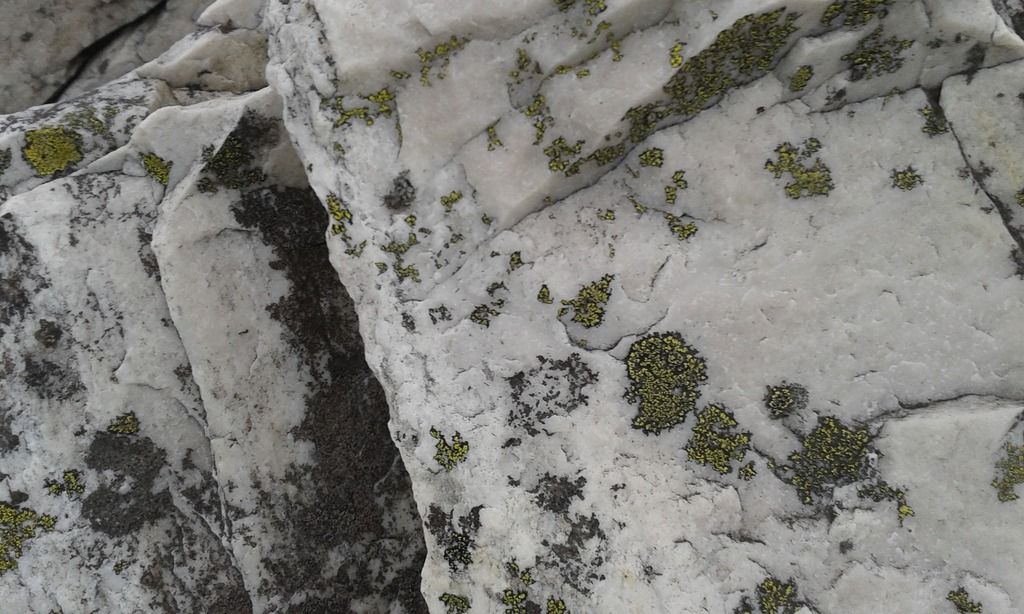 Rock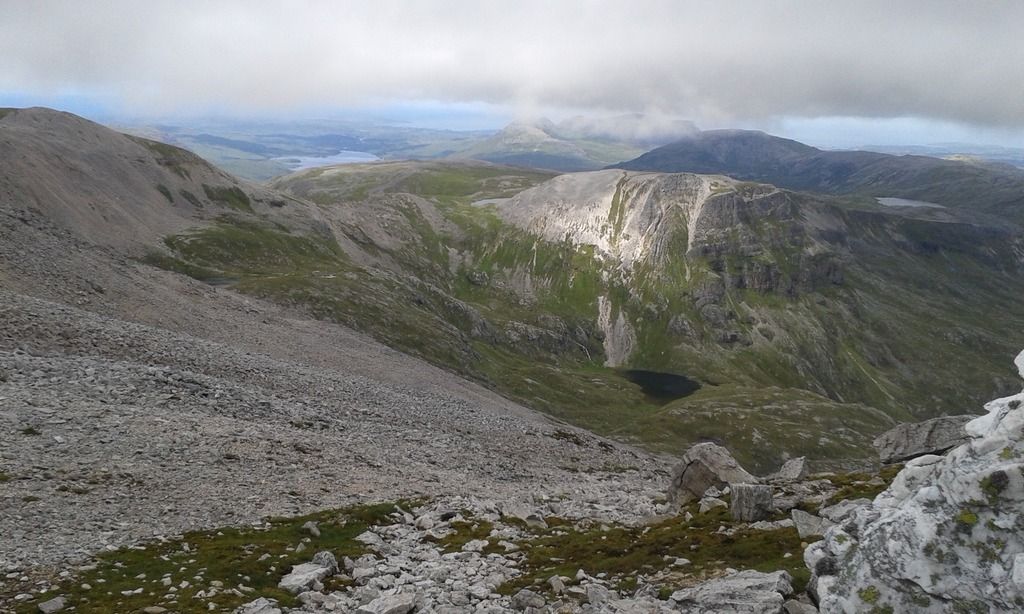 A break in the clouds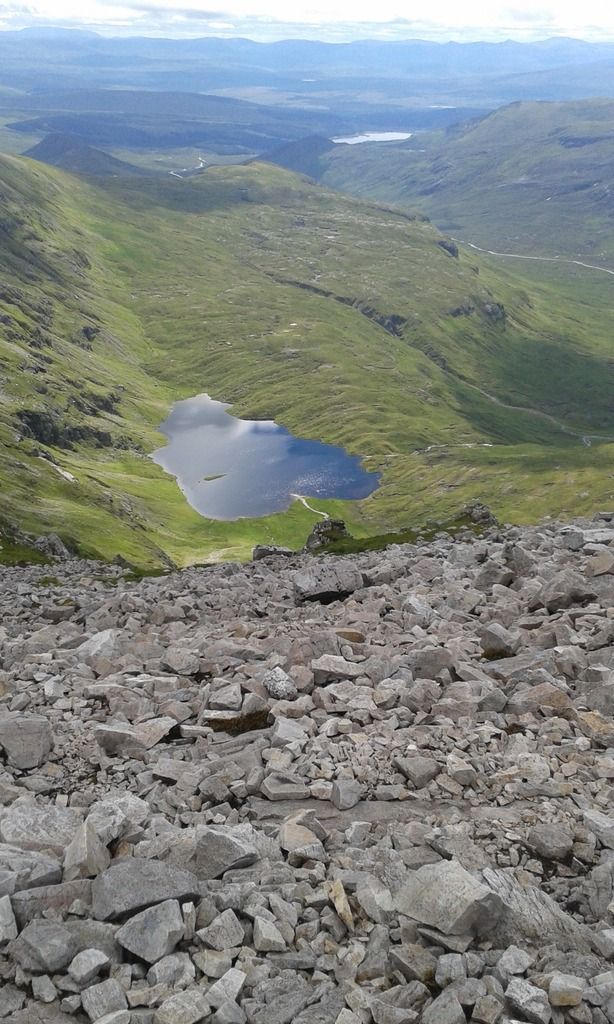 Dubh Loch Mor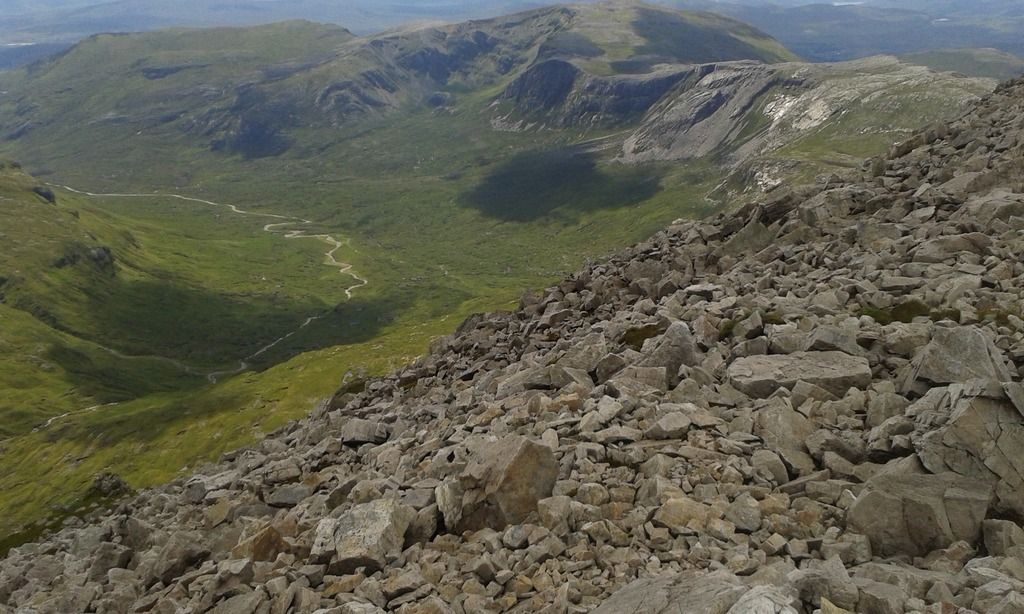 Braebeg from ridge
Approaching Ben More Assynt
After the quiet of Foinaven, the ridge was busy on the return.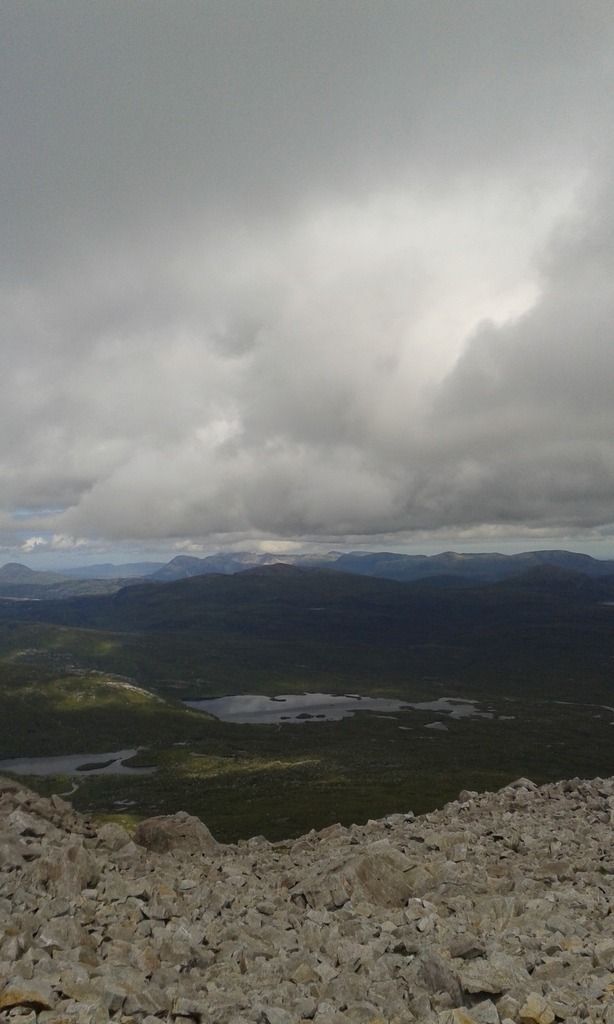 North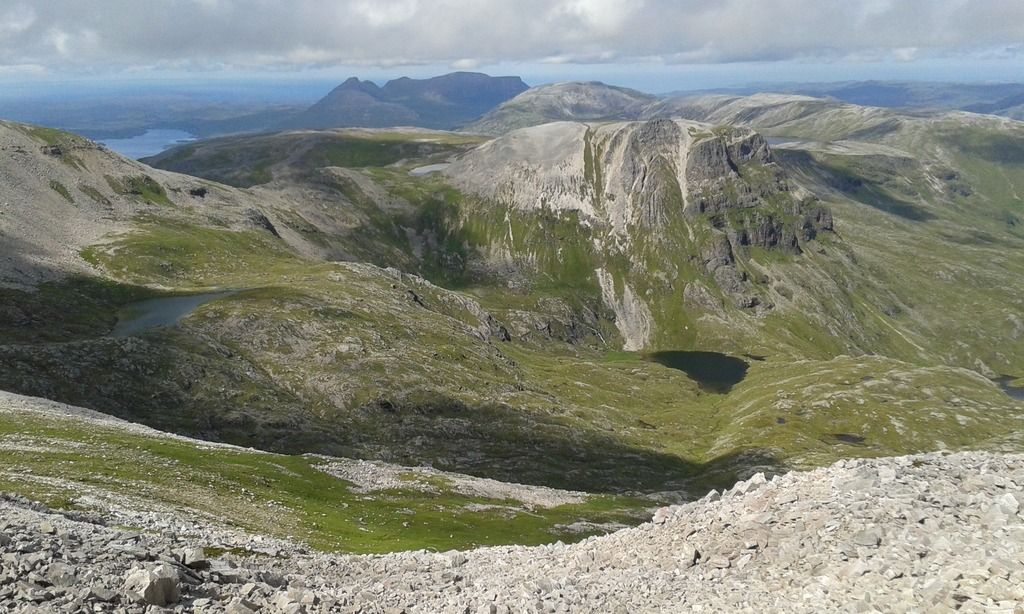 Folds - my favourite image of the day
Ridge from Ben More Assynt
Blue sky Quinag
The ridge continues
Great view
From Conival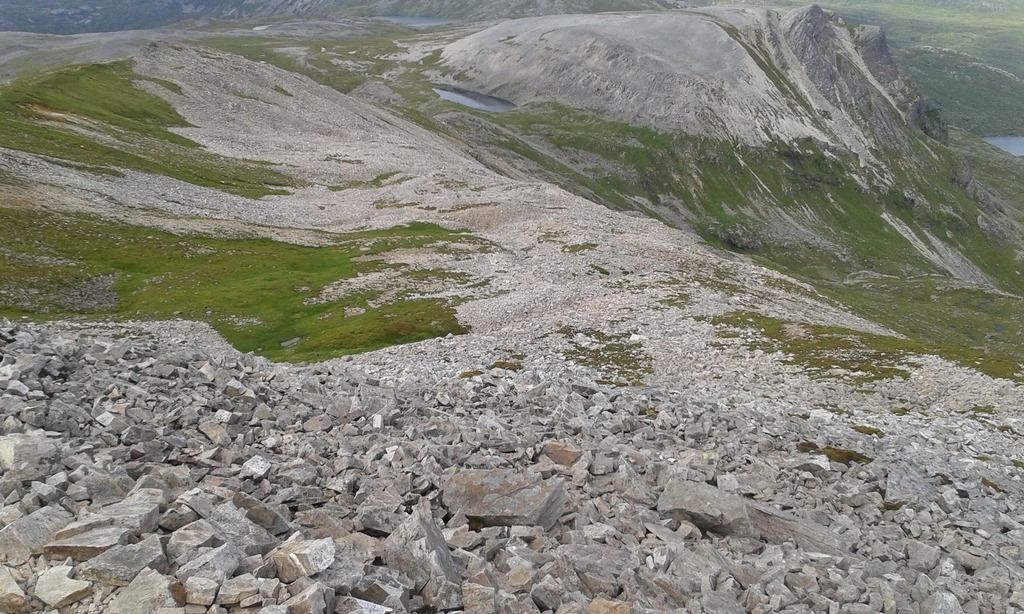 Heading back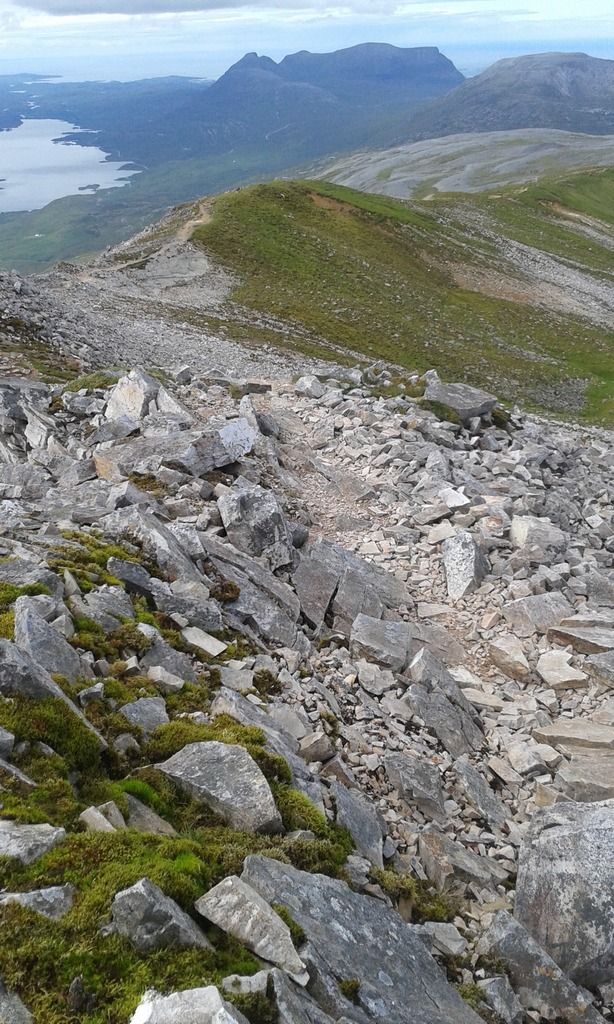 Quinag
Ben Stack/Arkle/Foinaven
Conival descent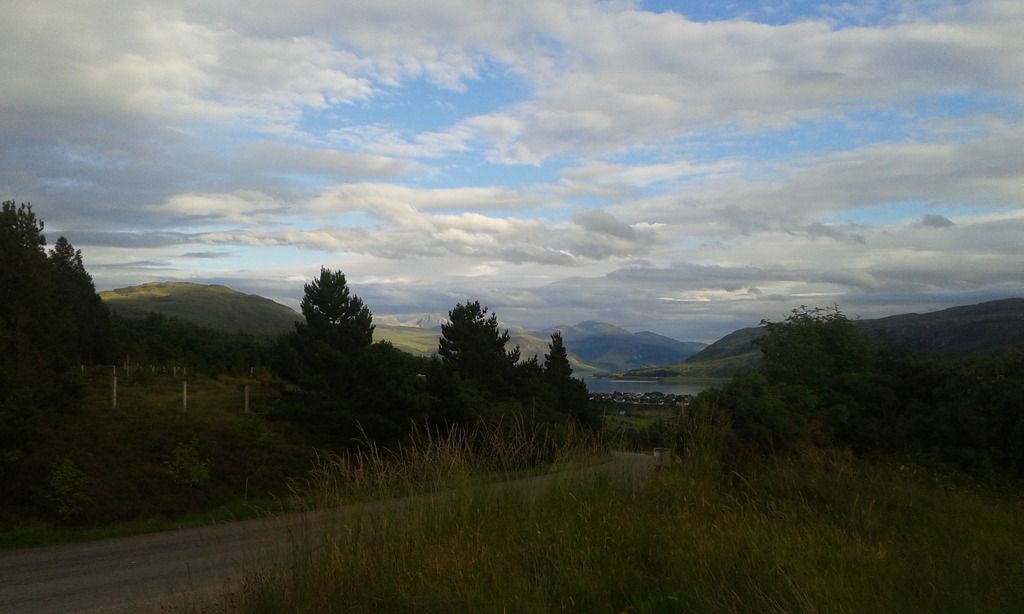 Ullapool evening
A super day. My only regret was not stopping to take a photo of Suilven from just before Elphin. Suilven looked like a ship that had been moored in the middle of Assynt (its photogenic qualities obviously appreciated by the makers of
Highlands - Scotland's Wild Heart
, I noticed at least two panoramic shots of it).I camped at Ullapool and readied myself for the long car journey home: Ullapool to Liverpool! My Munro count had increased and I am ready for new mountain walks in Scotland, perhaps not so far North next time.