After a few glasses of fruit juice on Friday night to acclimatise to the meet conditions, I picked Pat (Morecambe Monkey) up from the campsite at Glenshiel and we drove round to the layby just east of the Cluanie Inn, from where we planned to tackle A'Chralaig and Mullach Fraoch-choire. We had made an early start in the hope that we could also tag on Ciste Dubh, which Pat was keen to repeat in the hope of more favourable conditions than his last visit and I was keen to do so I could finally hit 200 Munros. As it turned out, we needn't have bothered and could quite easily have had long lies.
We were both all too aware of the stories about the climb up A'Chralaig being a beast but were pleasantly surprised that it was not actually as bad as the common myth would have it. We kept trying to keep faith in the bit in the forecast that suggested it might pick up from late morning onwards, but in our hearts we knew deep down that we were not going to see these two fine hills and the connecting ridge at their best.
Although disappointing it was not unpleasant. For the definition of unpleasantness I only had to think back a few weeks to Beinn Fionnlaidh! We were both in agreement that despite the poor conditions, the clag did actually add a certain element of atmosphere and perhaps even menace to the tastier parts of the ridge. In saying that though, we both heartily agreed that we could do without experiencing the atmosphere of Ciste Dubh as well, and retreated back to the hostel for further liquid refreshment. I guess the big 200 will have to wait a wee bit longer yet!
Am Bathach and the Allt a' Chaorainn Mhor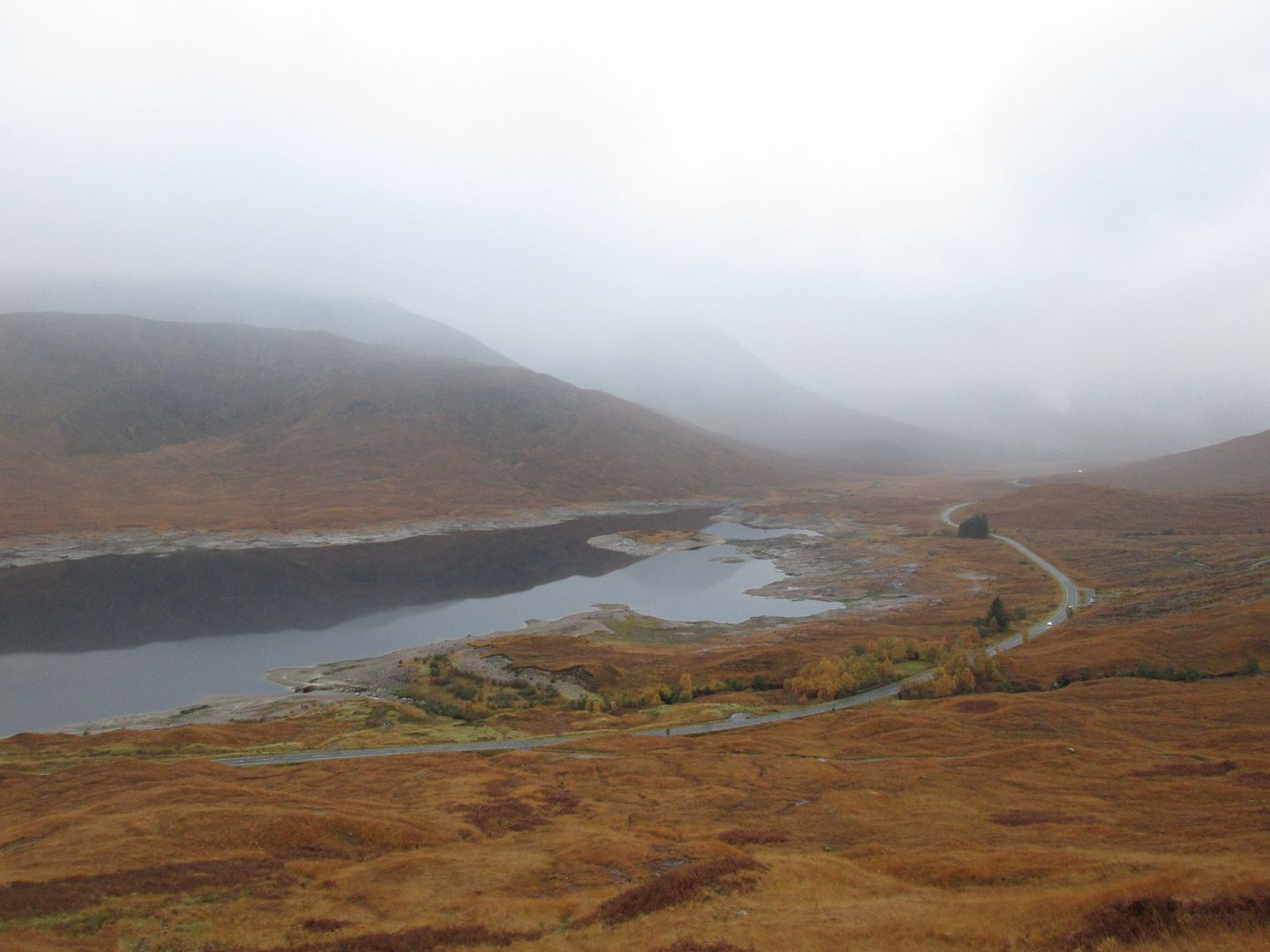 The western end of Loch Cluanie from the early stages of the ascent up the Fuaran Mor Chluainidh
Cloud on Sgurr an Fhuarail and Am Bathach
The narrowing of the ridge above about 750 metres
Clouds parking the bus above Fhuarail, Bathach and Ciste Dubh
The Postman at the generous summit cairn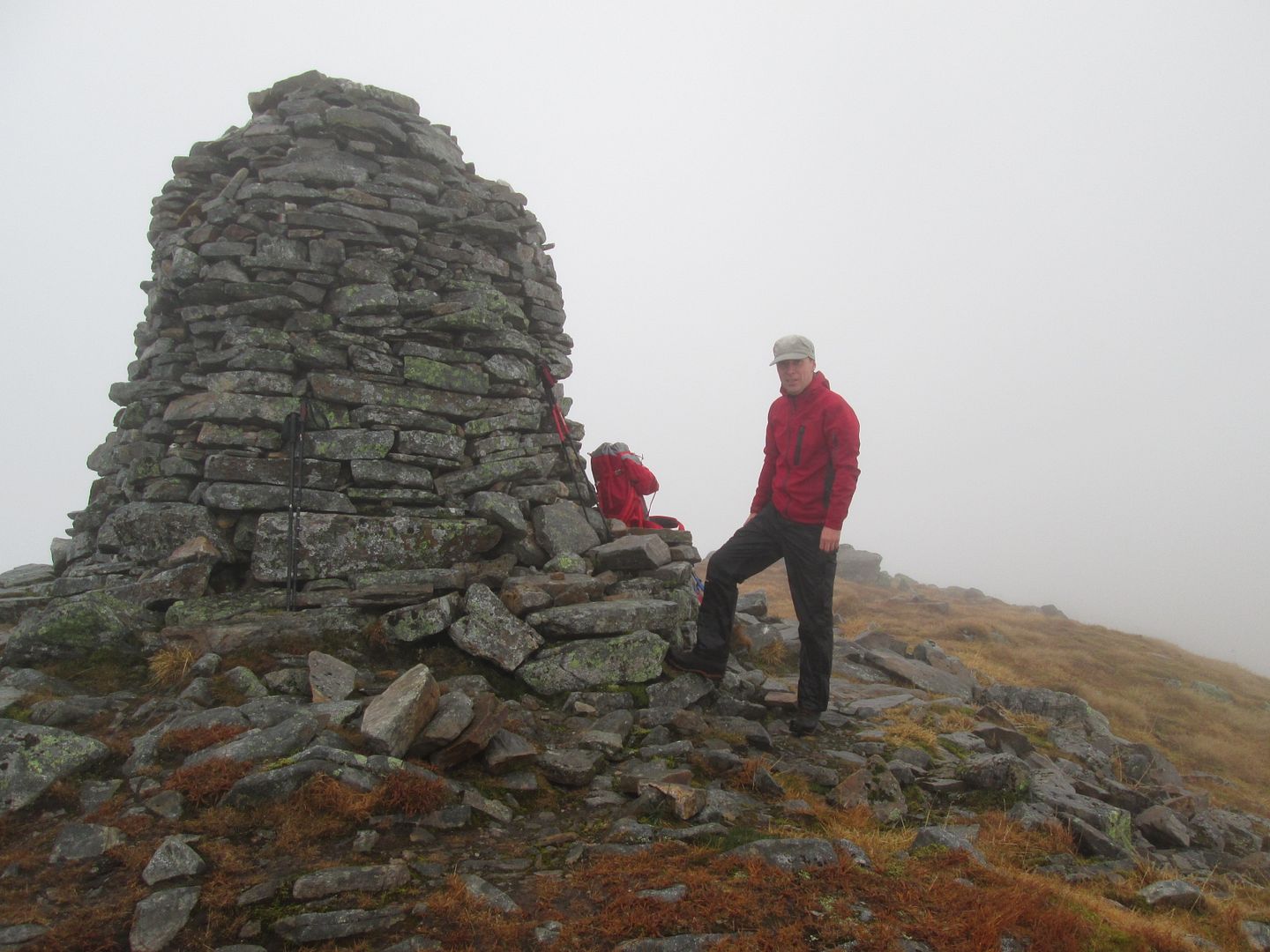 The Postman turns photographer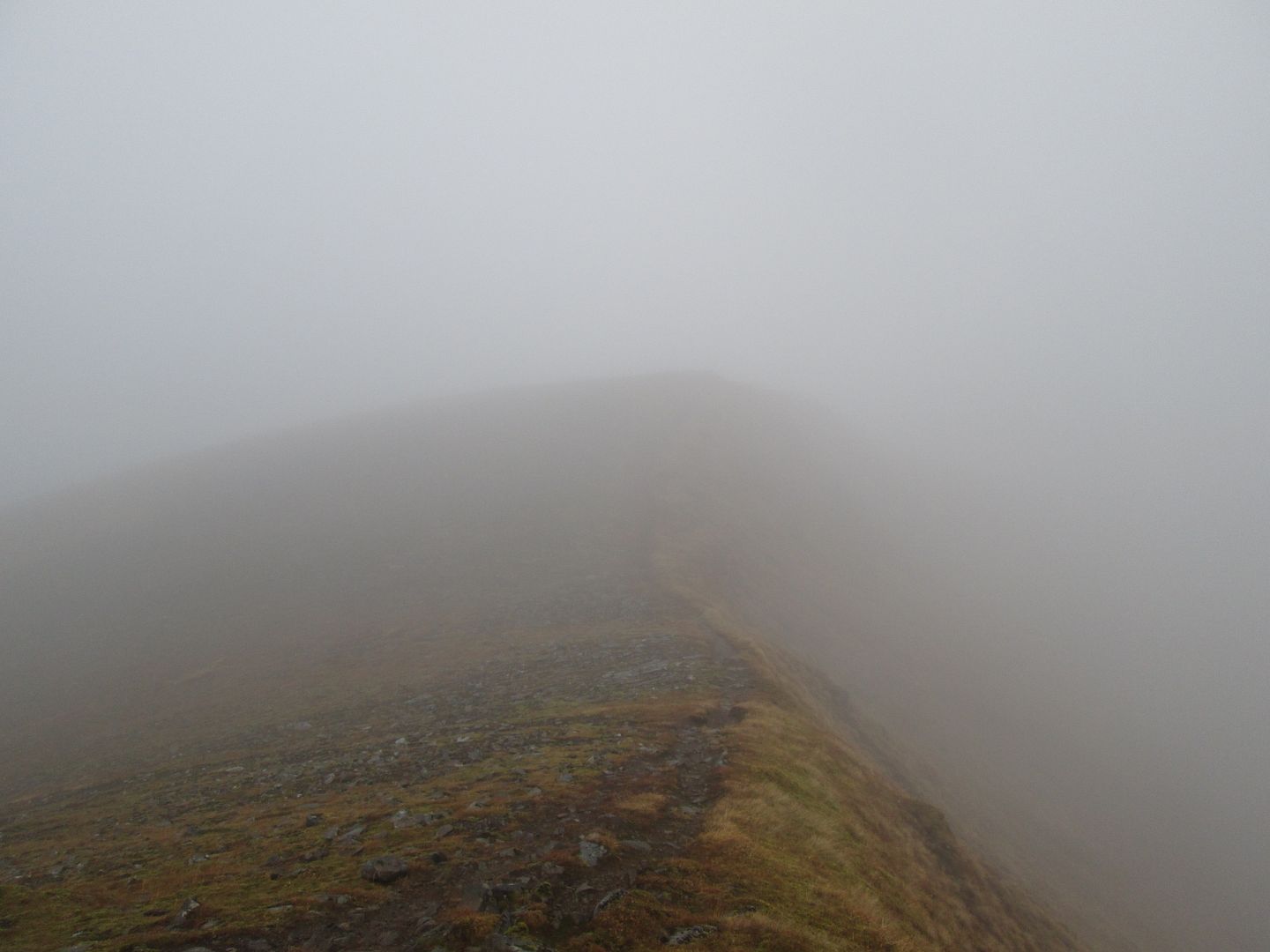 Apparently the views were quite good here yesterday!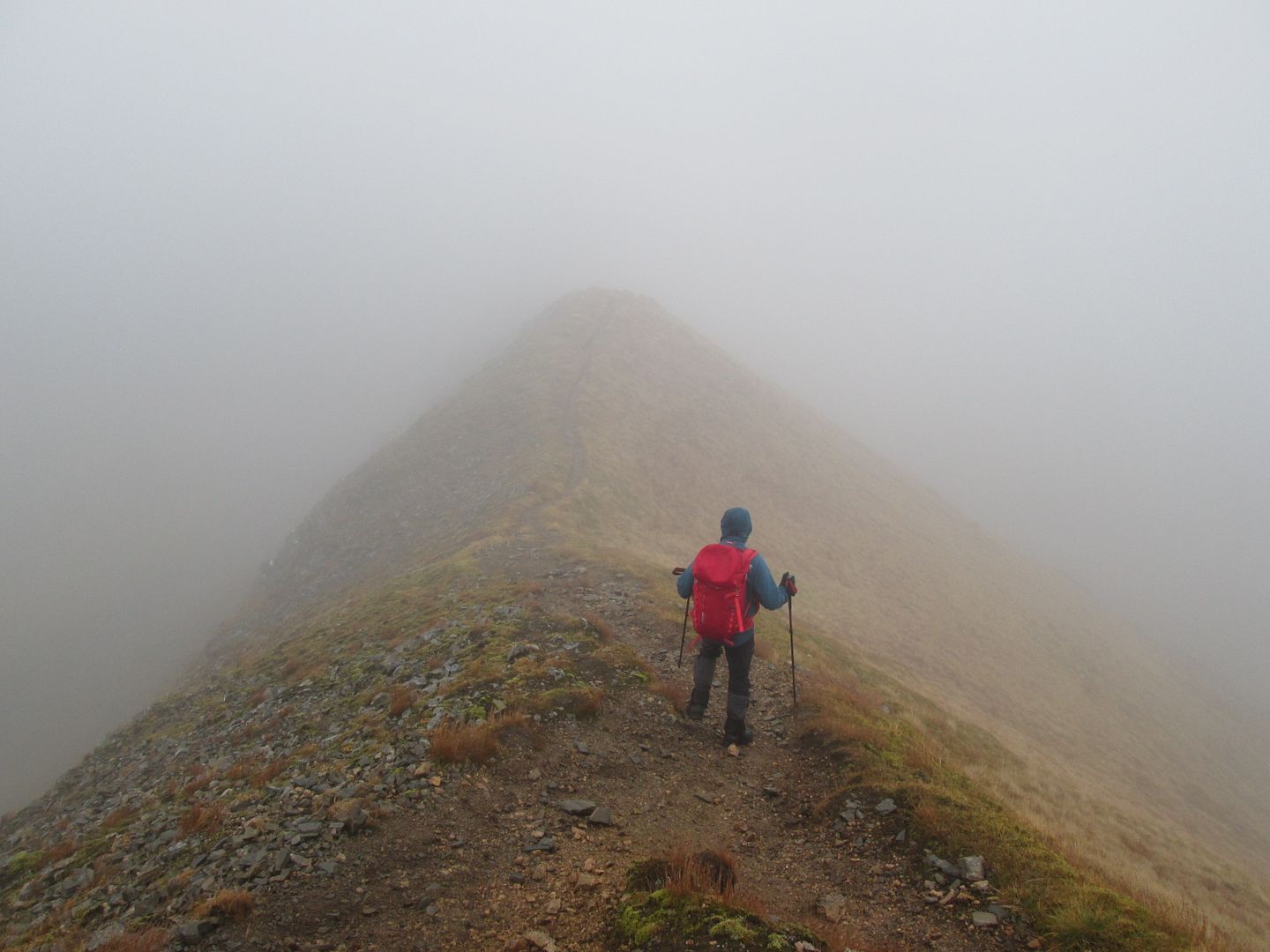 The Postman disappearing into the clag
"I cannae find number 23 in all this clag!"
Ascending Stob Coire na Cralaig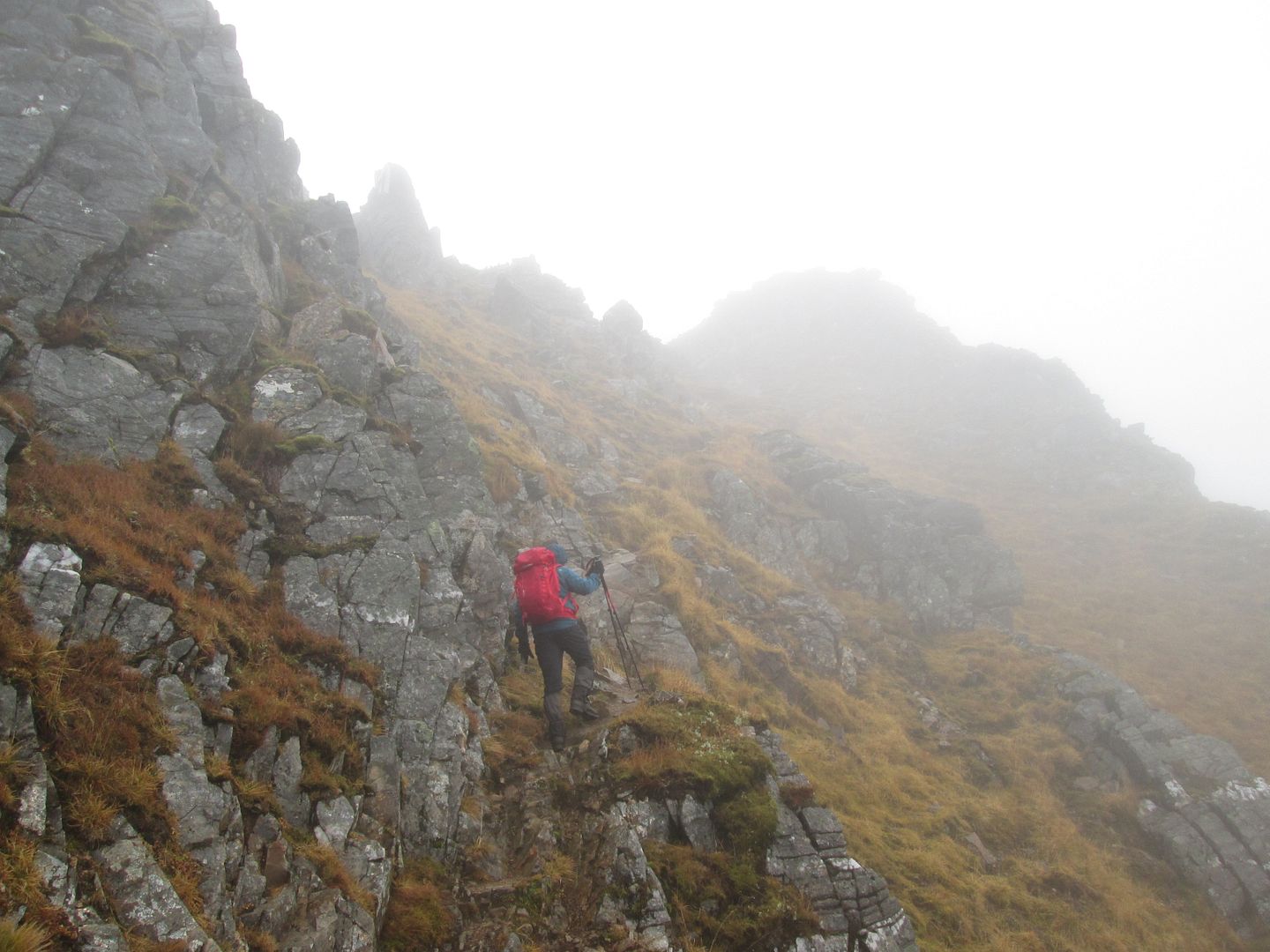 "Maybe number 23 is up here!"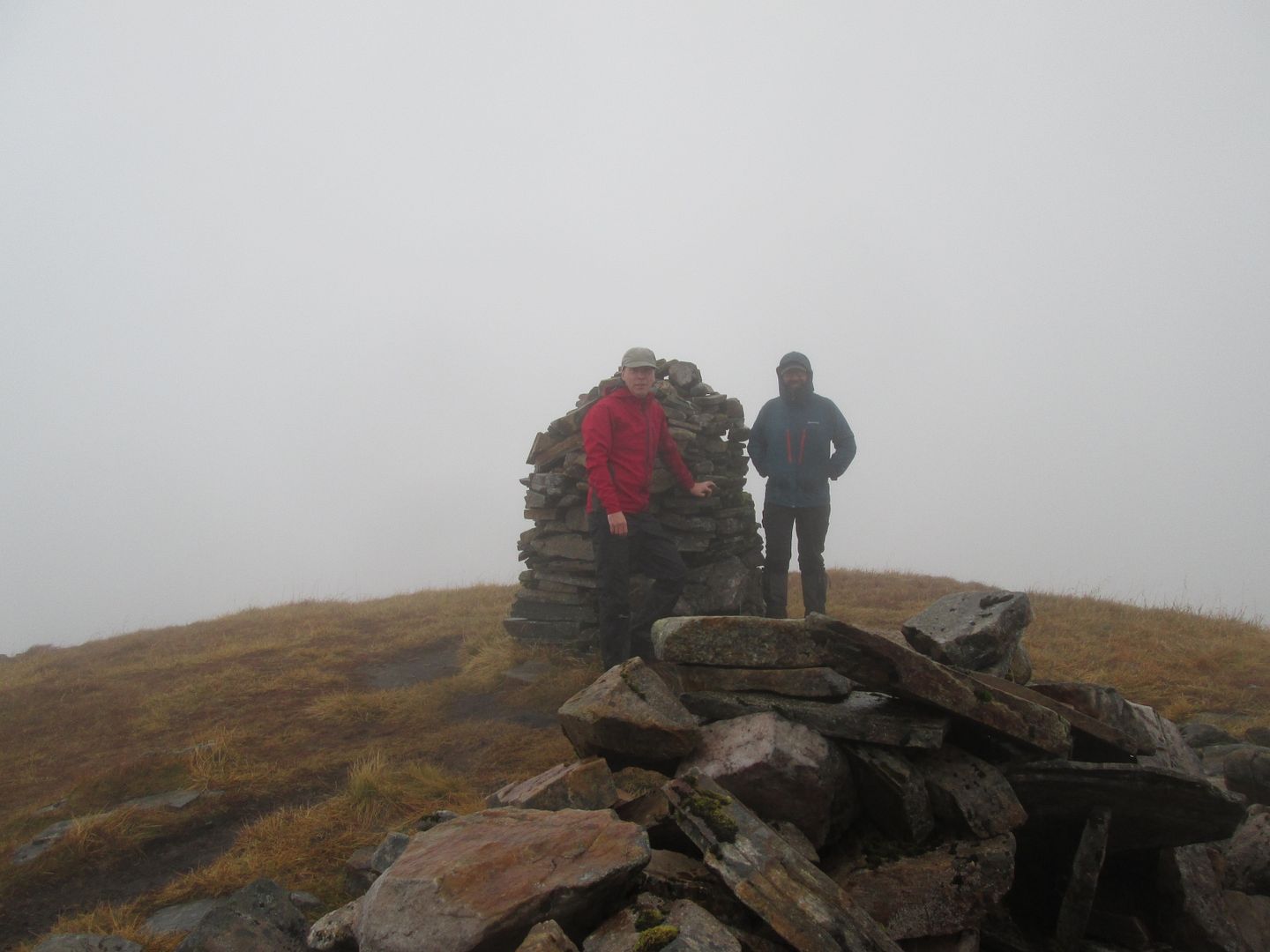 Tweedle Dee and Tweedle Dum at the summit of MFC
Screw you Ciste Dubh - let's make like a tree!
The Black Chest - see you another time!
Am Bathach and the Bealach a'Choinich from the start of the boggy path back through An Caorann Mor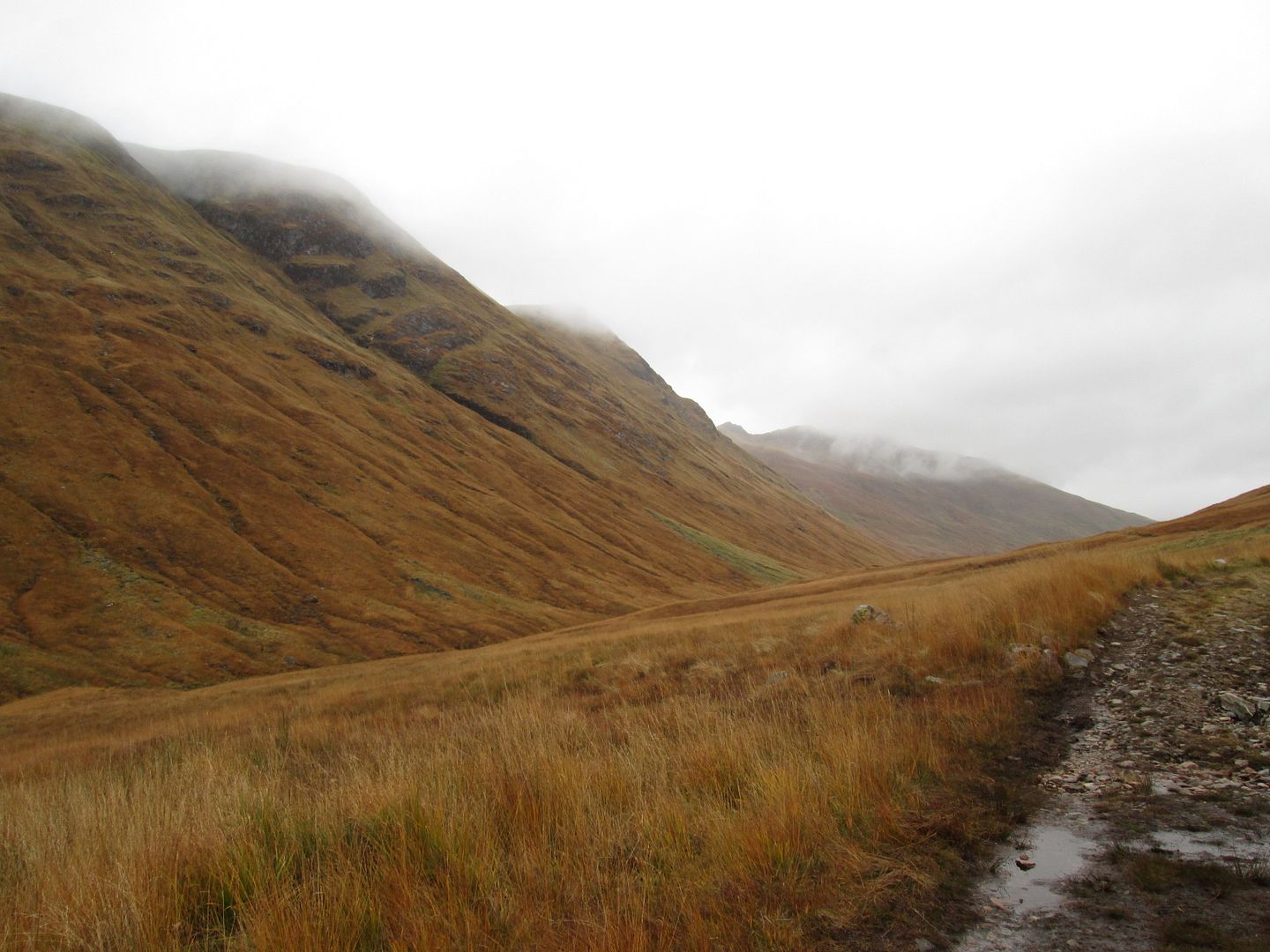 Am Bathach and Ciste Dubh - so much for it clearing a bit by late morning!
"Pat, can you smell beer?"