My first foray in winter walking and walk reporting.
So we decided to climb Ben Chonzie on the 28th of January 2017, a munro which often gets overlooked because of the relative ease to which it is climbed due to it's gentle, rolling summit. We were four strong, myself and my girlfriend Emma, and two of our friends Beeson and Harriet. We left Edinburgh at around quarter to 8 in the morning with the rain pouring down and visibility poor. Having promised a dry day of walking, I was slightly worried at the current conditions and the future morale. However as we drove the 1hr 40 to the start of the walk, the jokes were flowing ("those men are going on a shoot/chute") and we were keen to get out there, whatever the weather. Some tricky driving conditions going from Braco to Comrie as the rain turned to snow and had covered the road, but we made it, a little later than expected to start the ascent from Coishavachan just after 9:30 am. The path was well walked with an array of boots, paws and hooves imprinted into the snow.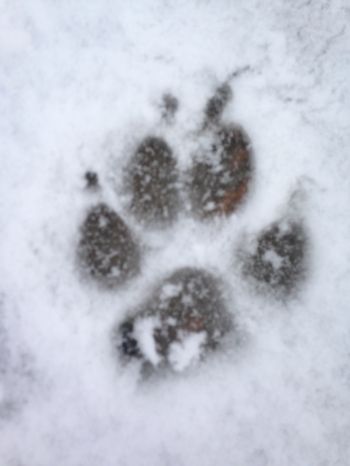 The slight snowfall, quiet and low light made for some eery scenes, but also beautiful. A small pond about 10 minutes in was really picturesque.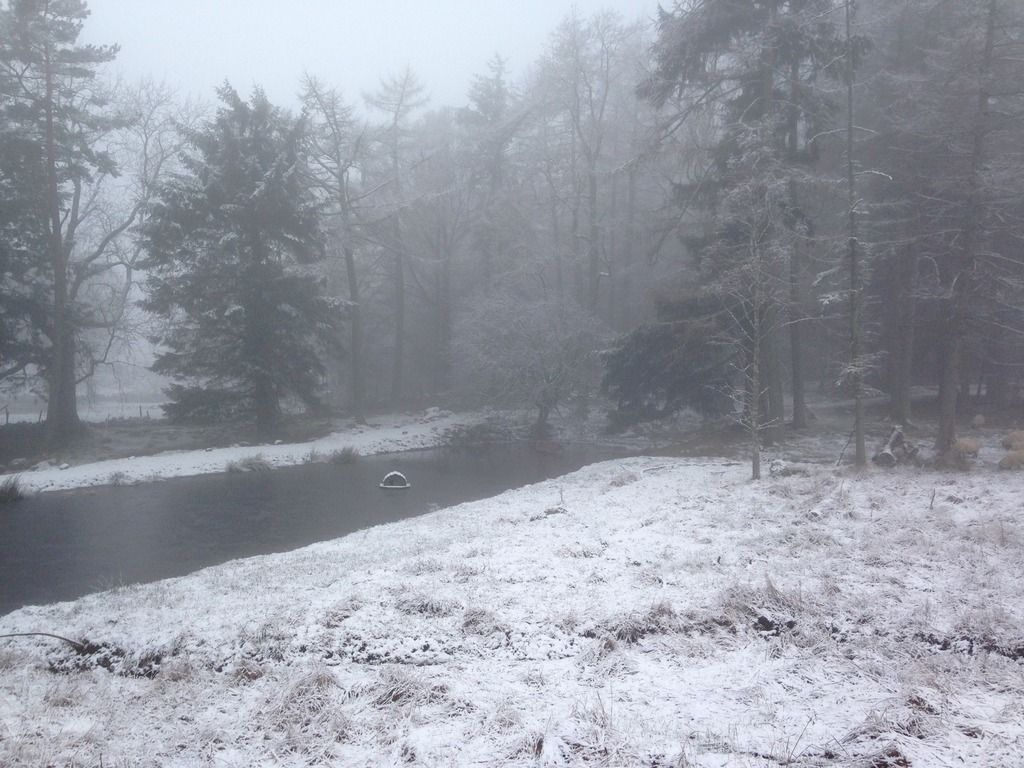 We walked on, gaining elevation slowly, and passed/unconciously flashed other walkers, only stopping once to remove the ridiculous amount of layers that we had on.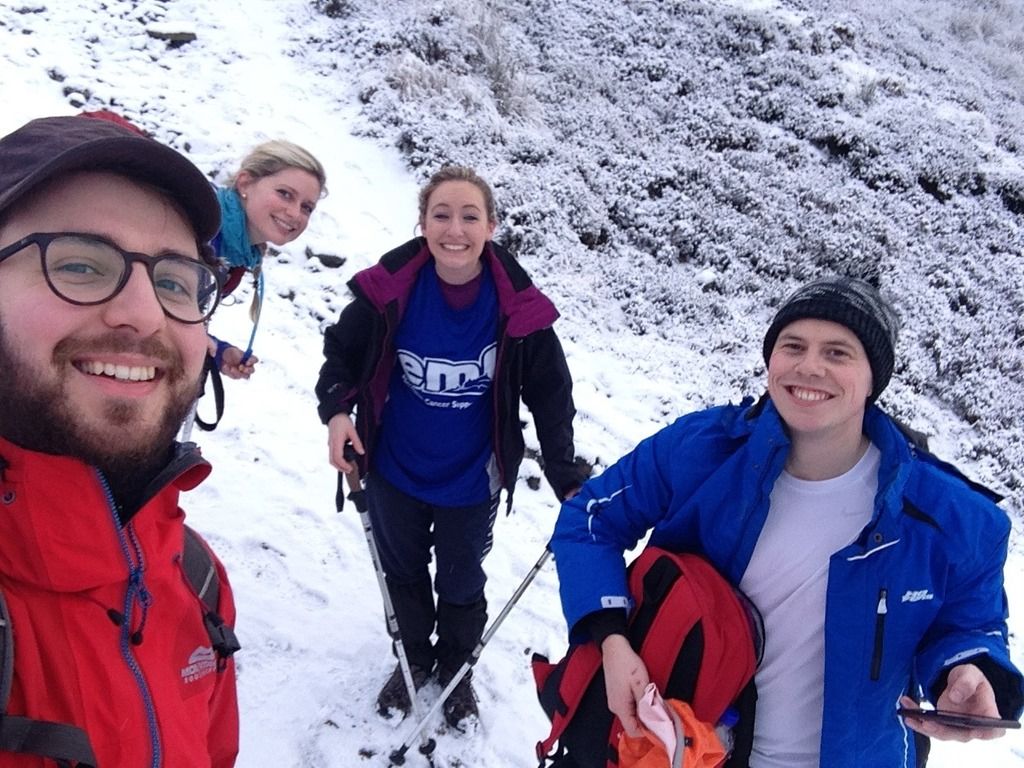 As the path meandered up the hill, we continued to follow the paw prints as we crossed a small stream, gazing out onto the landscape shrouded in mist.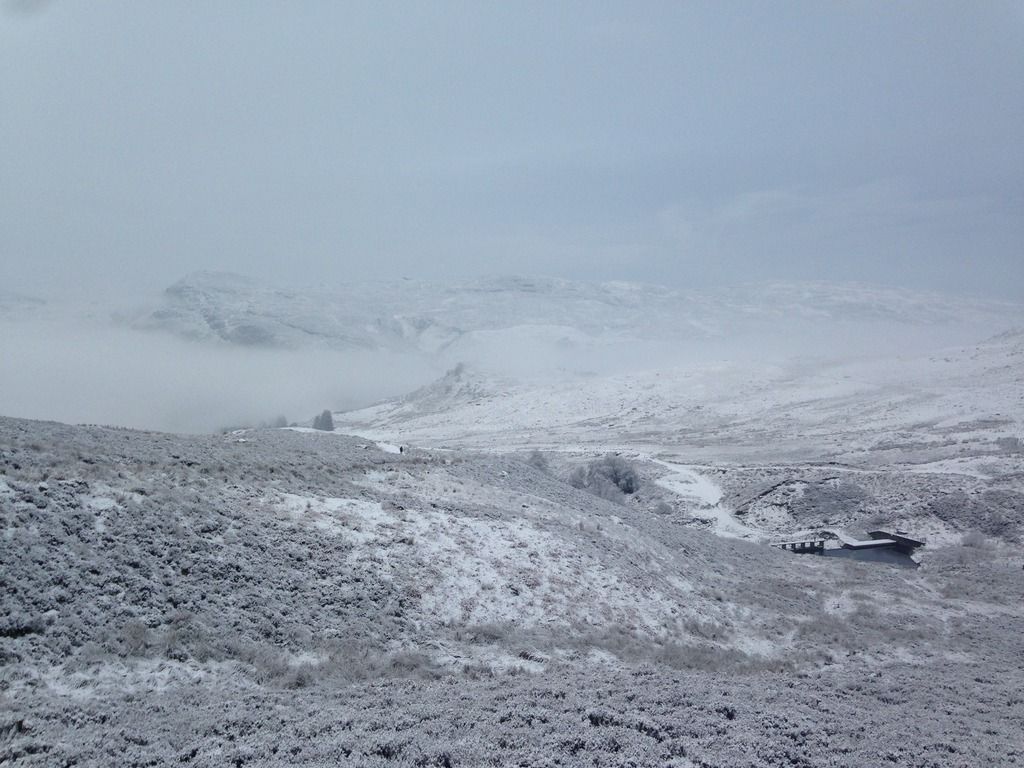 We crossed the small stream a little further with the poles coming in handy.
Bless, the poor sun was trying it's damnest to break through but to no avail. Nothing could dampen our sprits though, we were walking machines.
The section after the river was probably the trickiest bit of the walk, where the route became fairly steep and the compressed snow made it slippy underfoot. We continued onto the cairn using the fence posts for navigation as the snow and wind had increased considerably and visibility was only around 30 m or so. At the top, the customary selfie was taken to record our cheesers !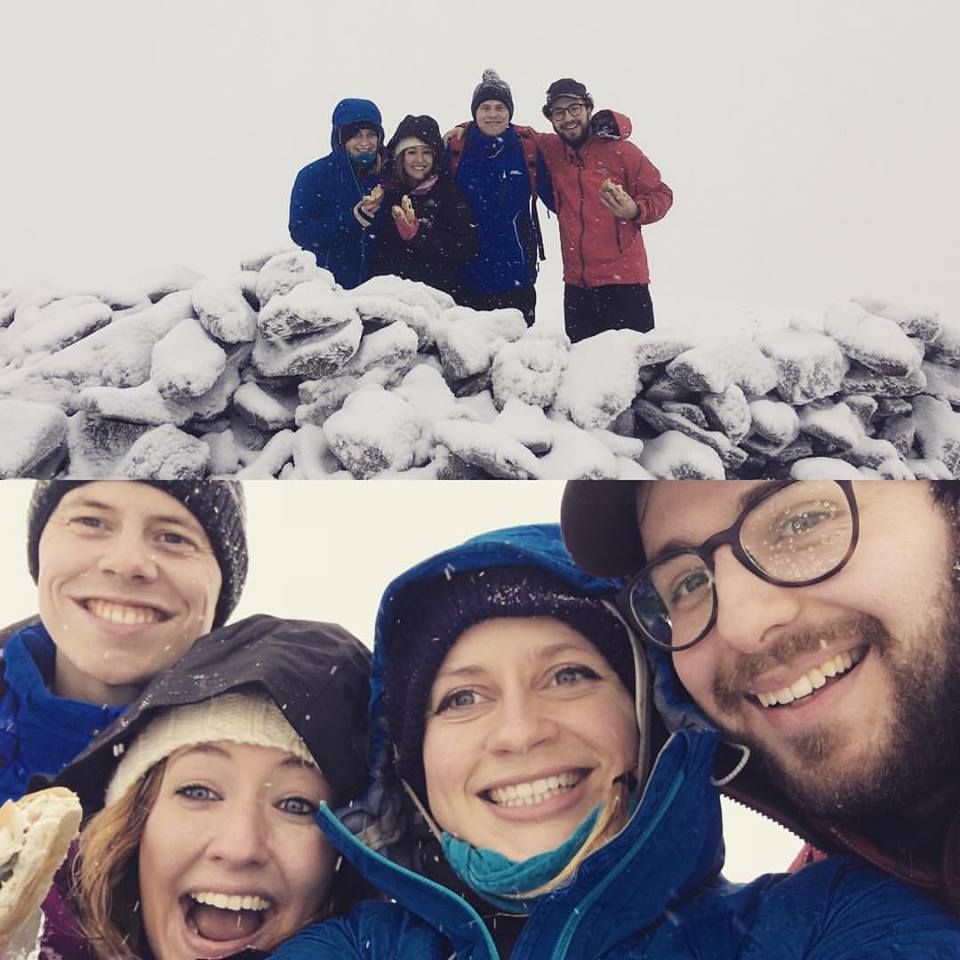 After some sandwiches we made the descent, which due to the slippery ground, provided everyone else on Ben Chonzie that day a great re-enactment of Monty Python's ministry of silly walks sketch. With our faces weather beaten and our muscles feeling tight we arrived back at the car around 4 hours after we set off chuffed with our achievements:
First munro in over 10 years (Harriet)
First winter munro (Emma and myself)
Outstanding! What a day! And because I am a data head, here's some of the stats from the walk (taken from the app walkmeter)