Only had one day for walking this weekend, and with all the fine weather we supposed all the snow would be gone
Time to dust off the scrambling shoes that have been unloved since being thwarted on Laggan Garbh buttress by an icy cascade at the start of November
Dougie chose the route, a buttress up the Wee Buchaille. It was so nice in Glen Coe when we got there that we almost stopped at Altnafeidh for a go up North Ridge, but ended up sticking to the plan, despite our route looking rather wet, it being on the shady side of the glen.
We set off, past the cairn, over the burn and onto the old road which we followed until we got back to the main road. It was then out onto the bog, some slabby bits and crests making it possible.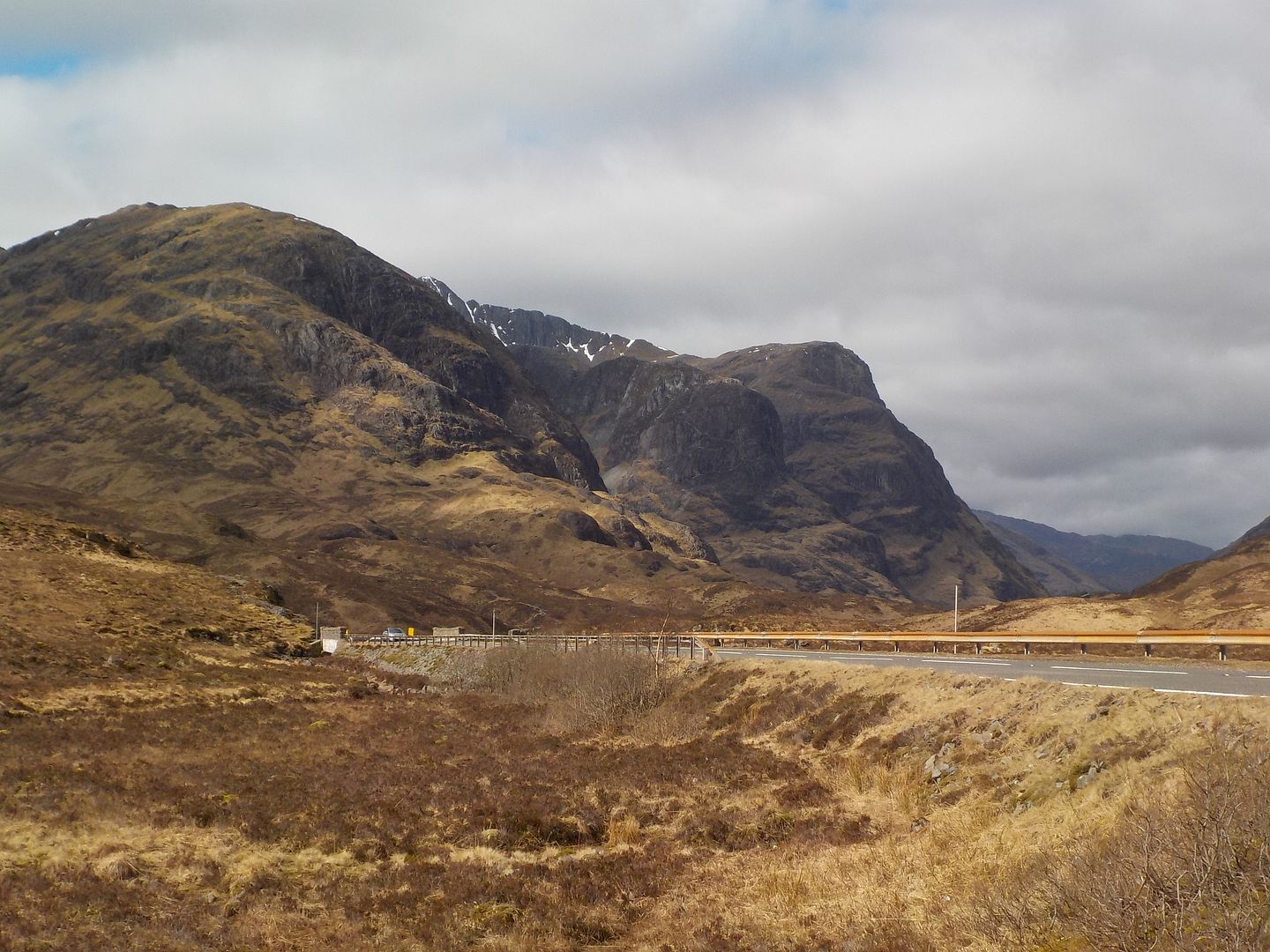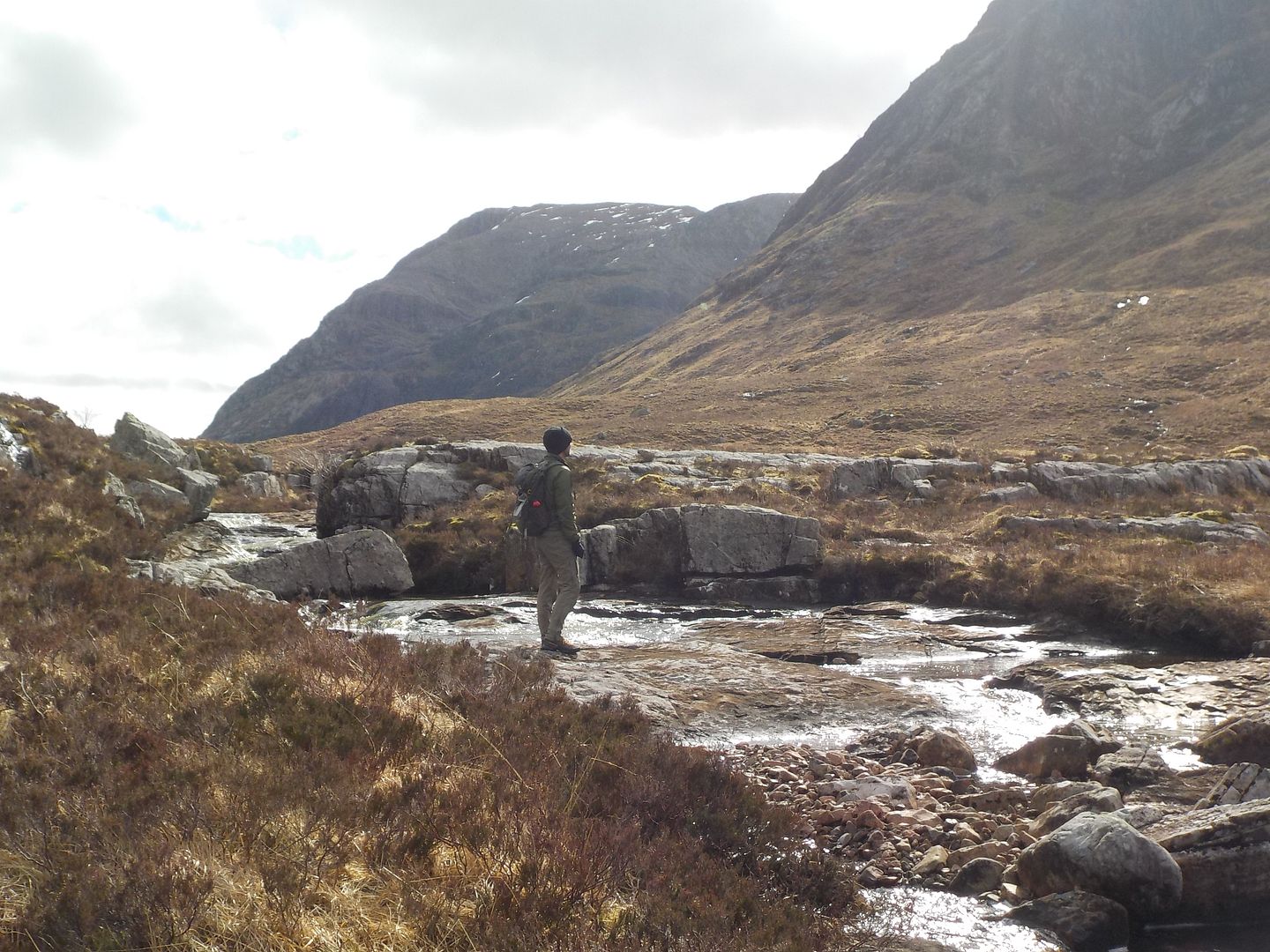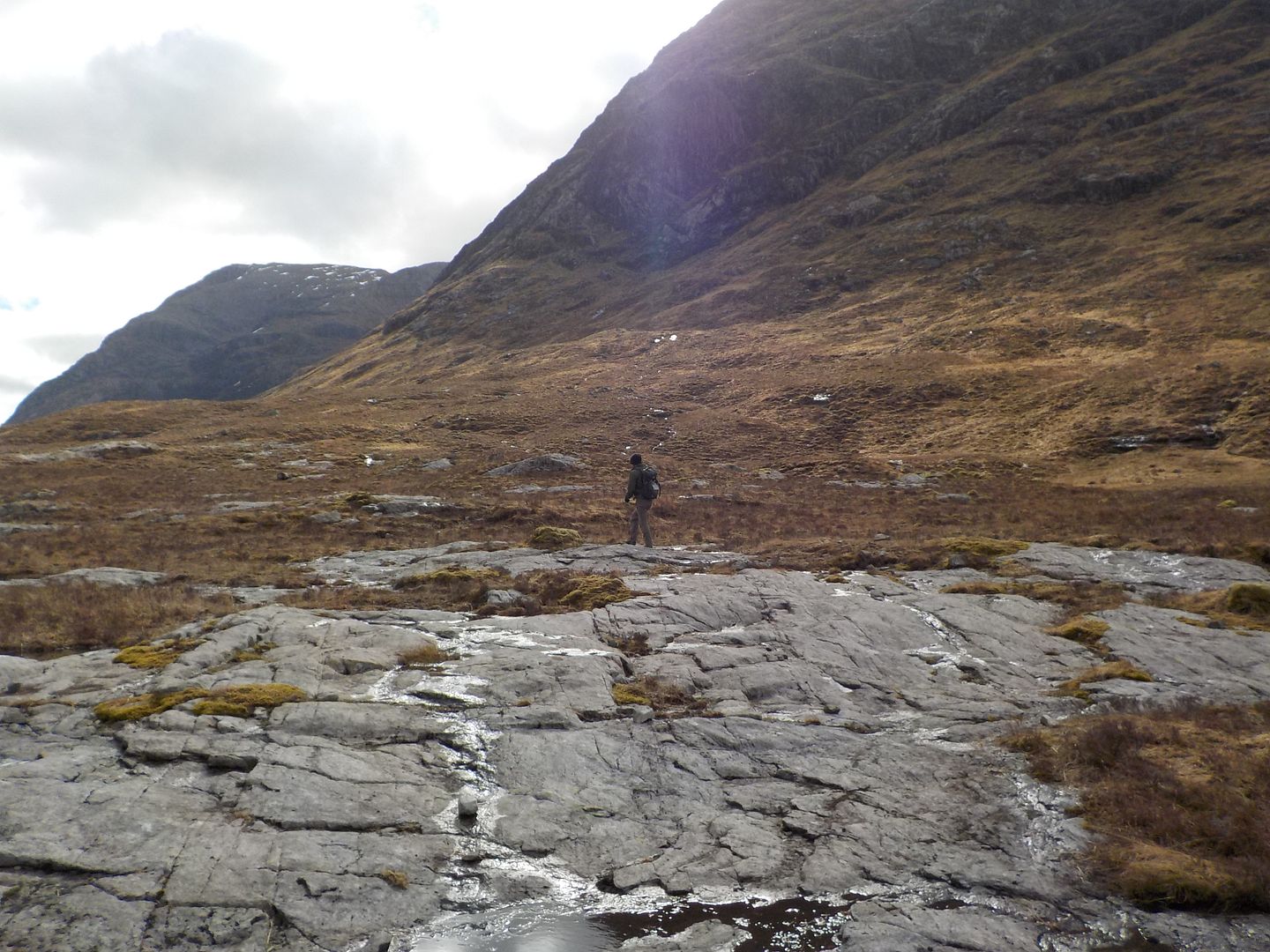 We traversed leftward, using the network of deer tracks to get up to where we wanted. It was difficult to find the right bit as usual, but after some faffing we found a good looking buttress so headed on up.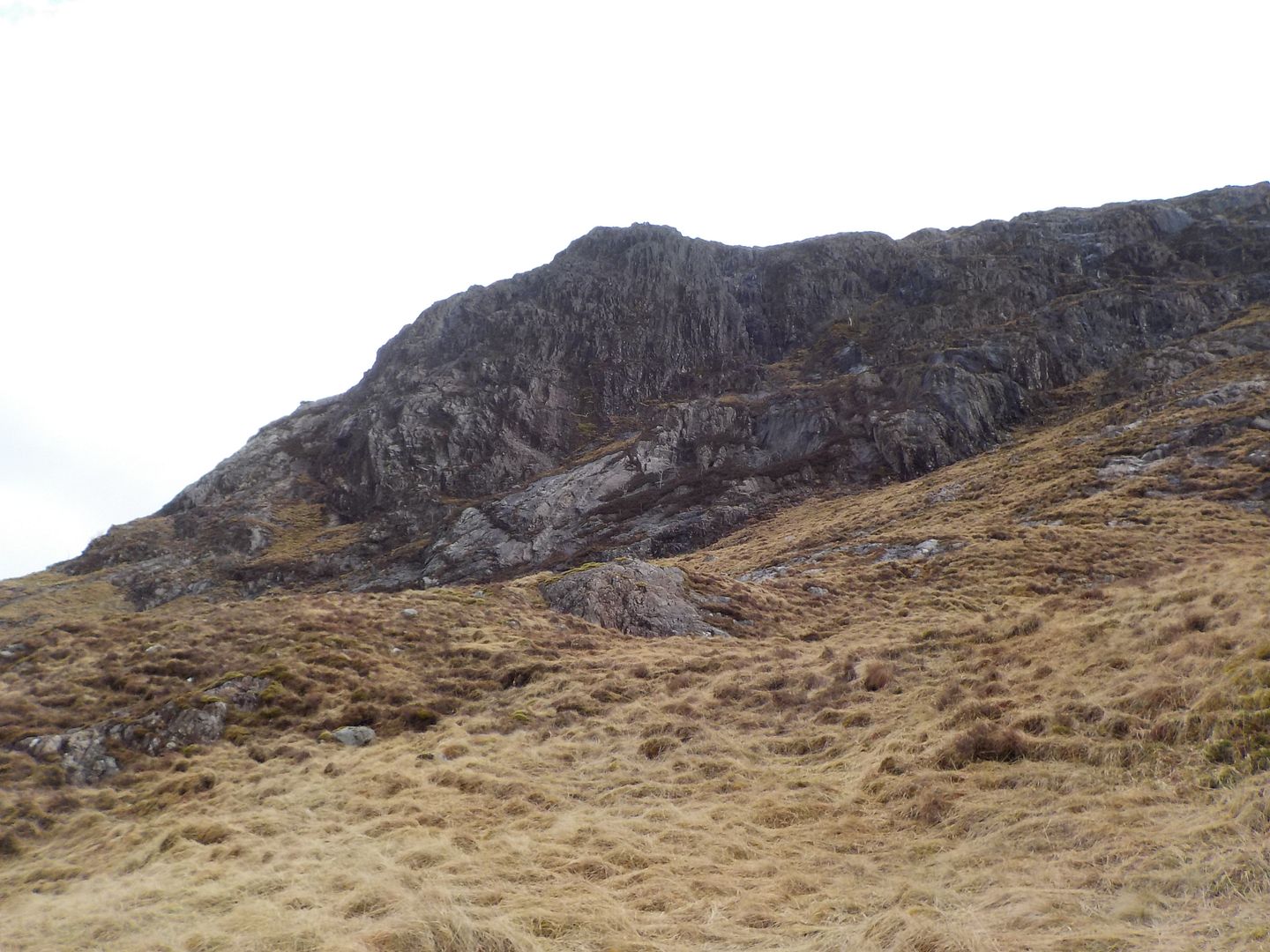 We went more or less up the skyline I think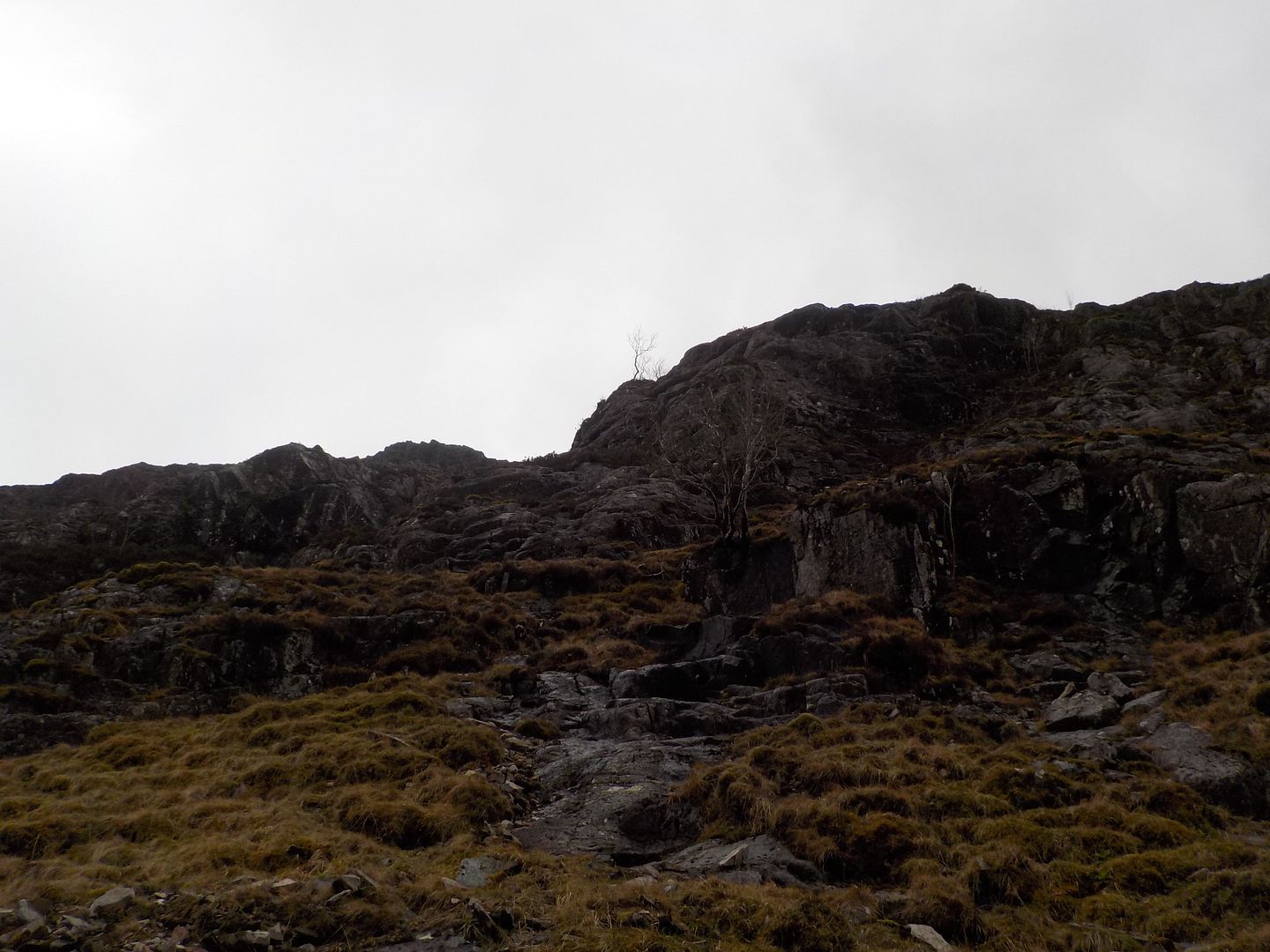 up there!
It was so much fun to be scrambling again, and the route was way better than I expected, and felt a bit more difficult than its grade 2 rating, some of the wee steep sections gave me very wobbly legs indeed
Good views opened up - fantastic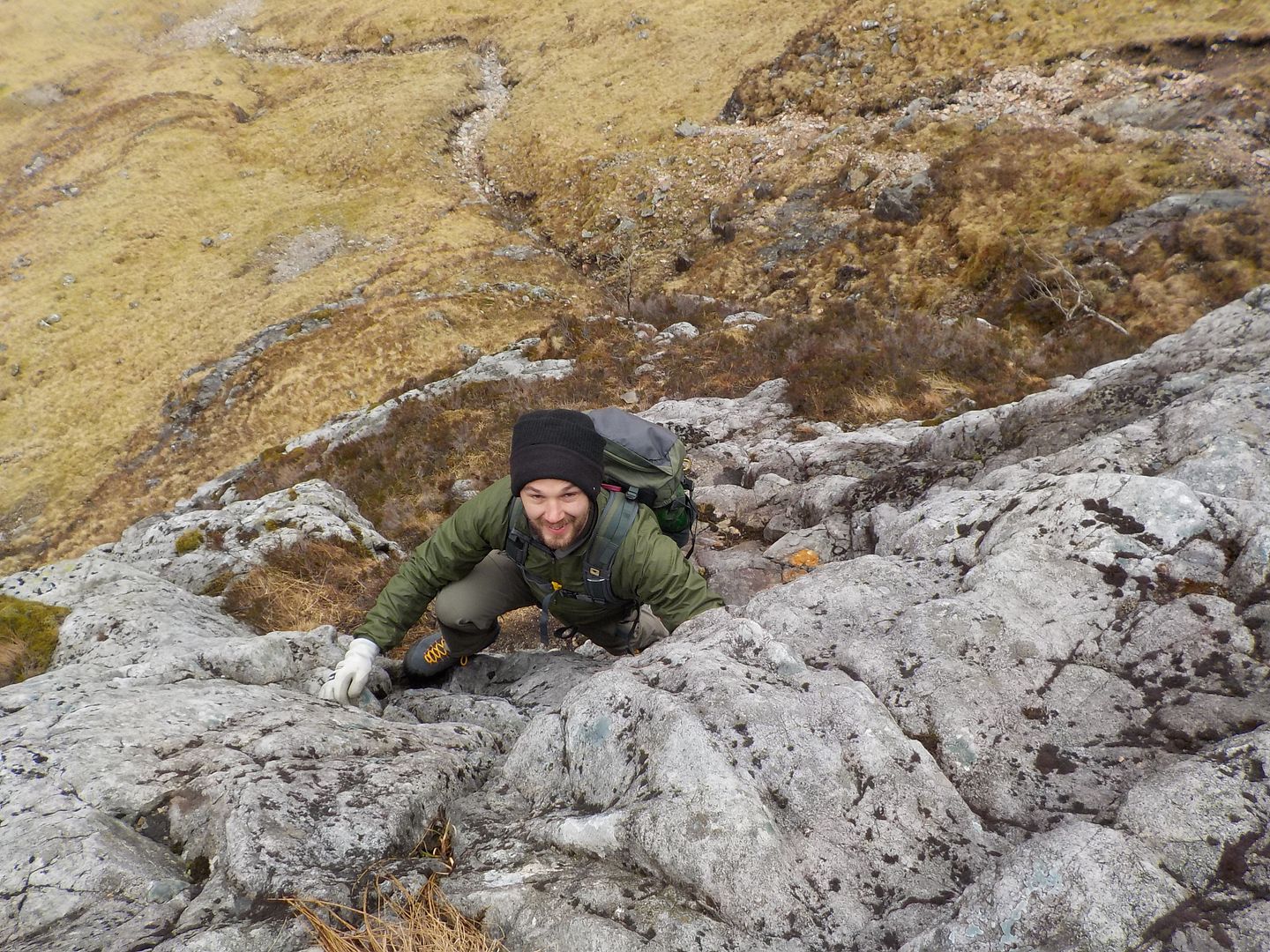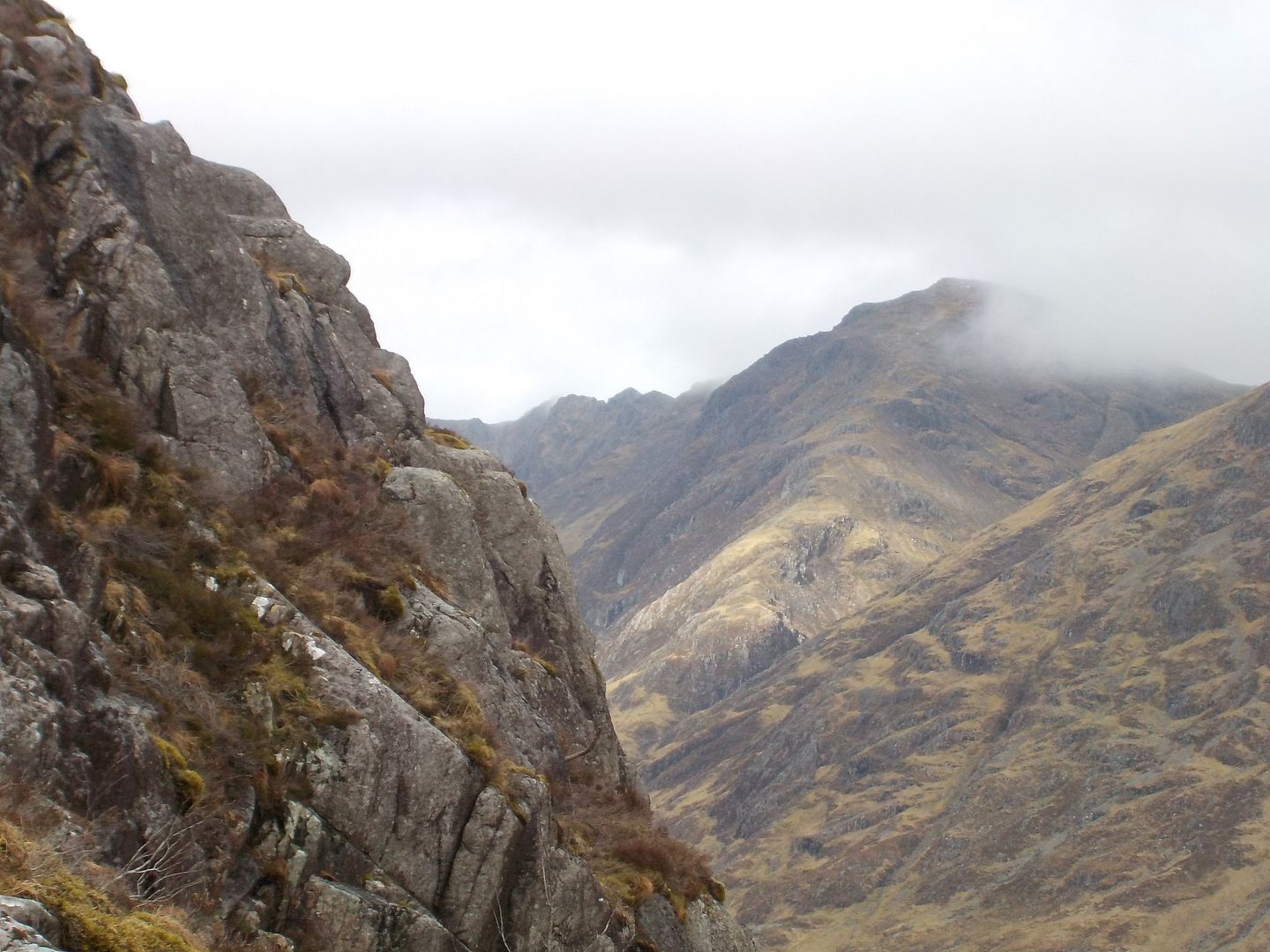 Drizzle shower for a few moments
The buttress leveled out, with just a bit more interest at the top.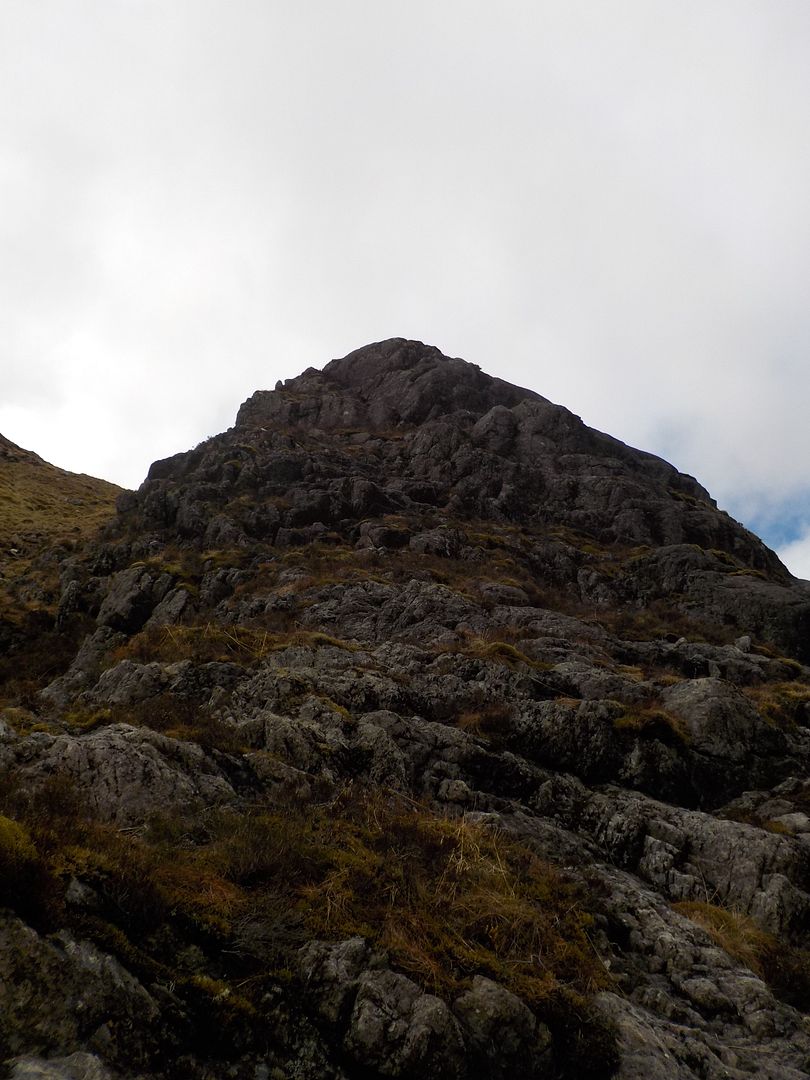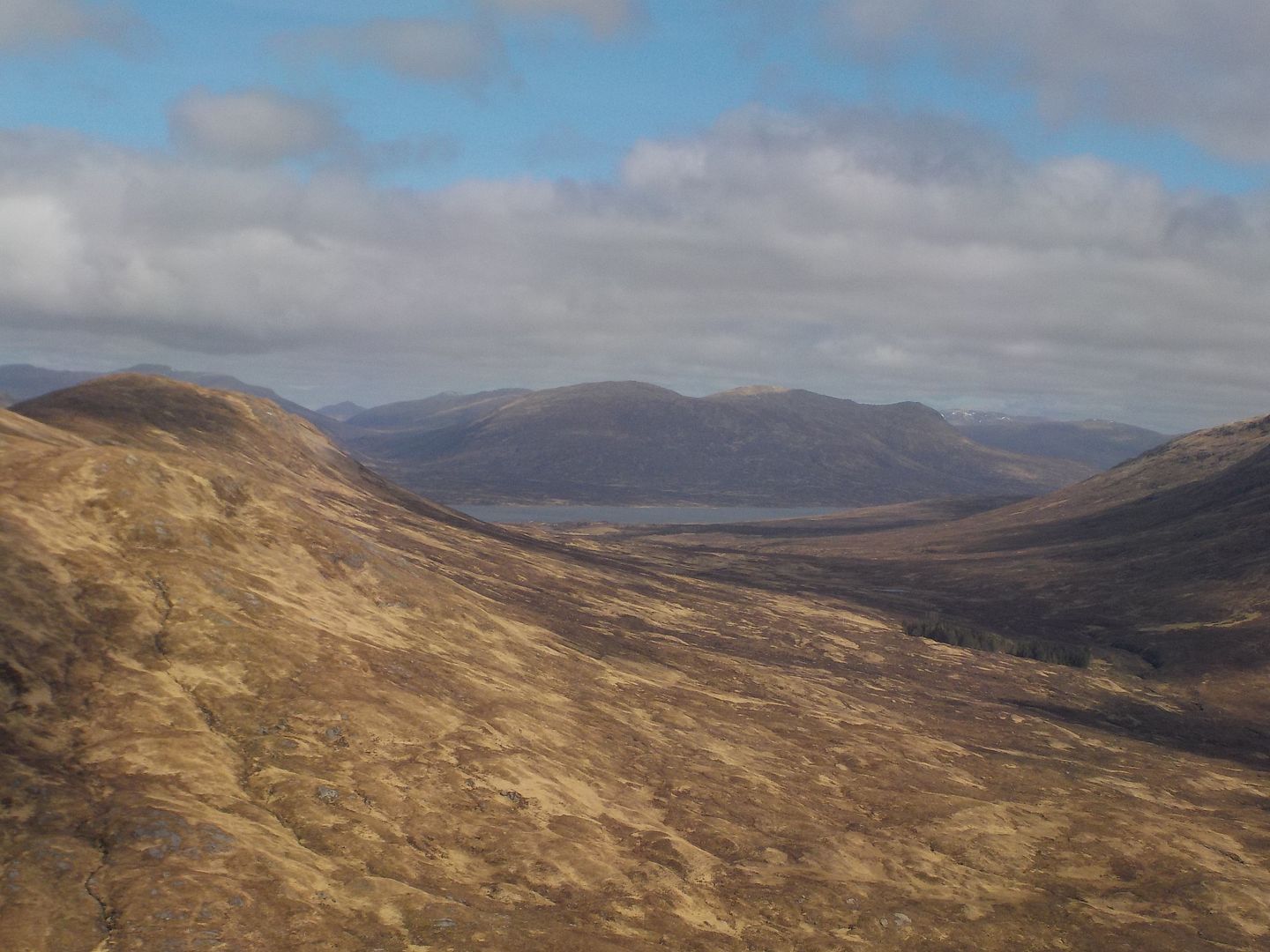 The way ahead didnt look like it would be without interest however
The instructions in the book were somewhat vague, so we just meandered up the most interesting looking way.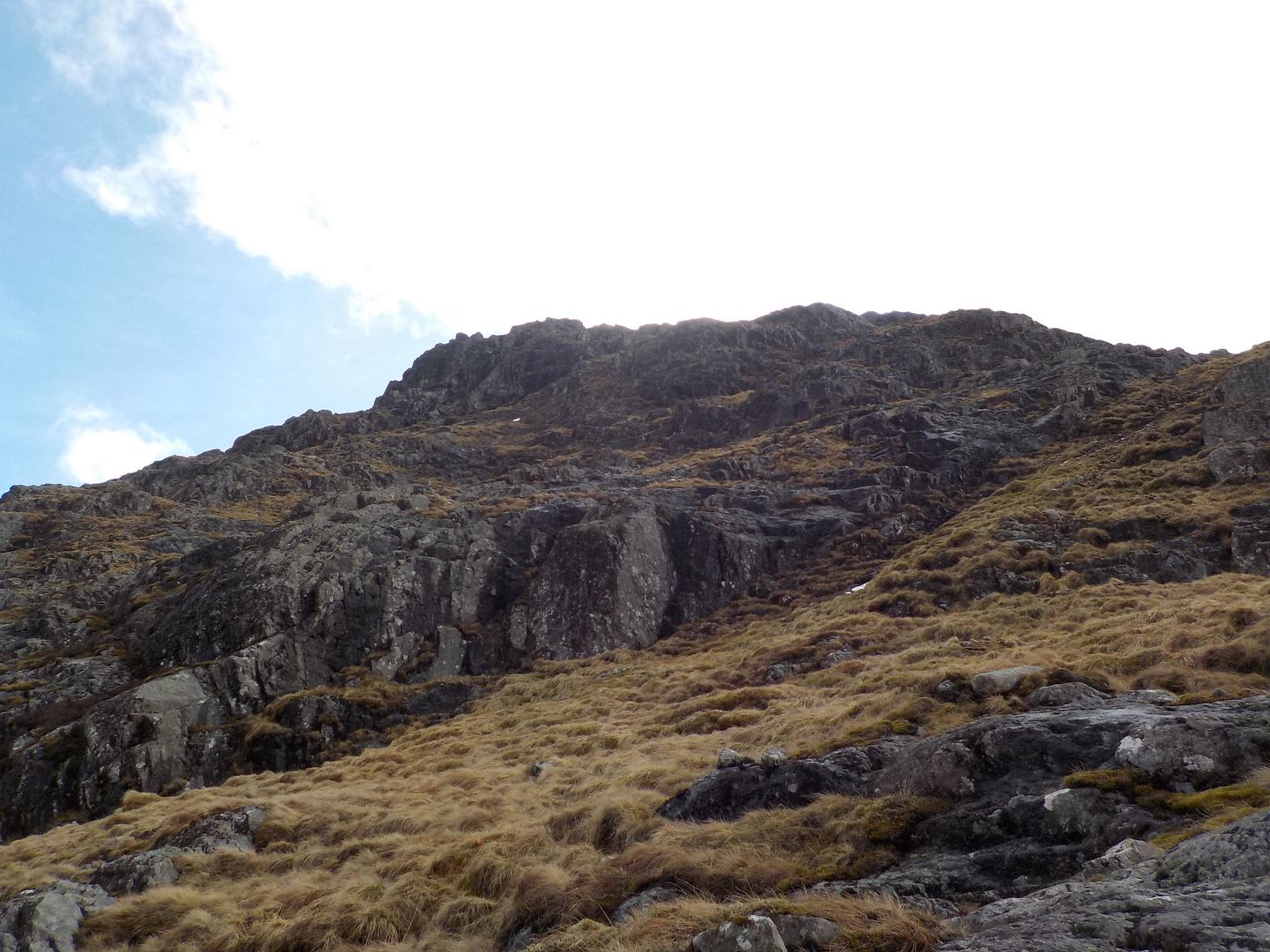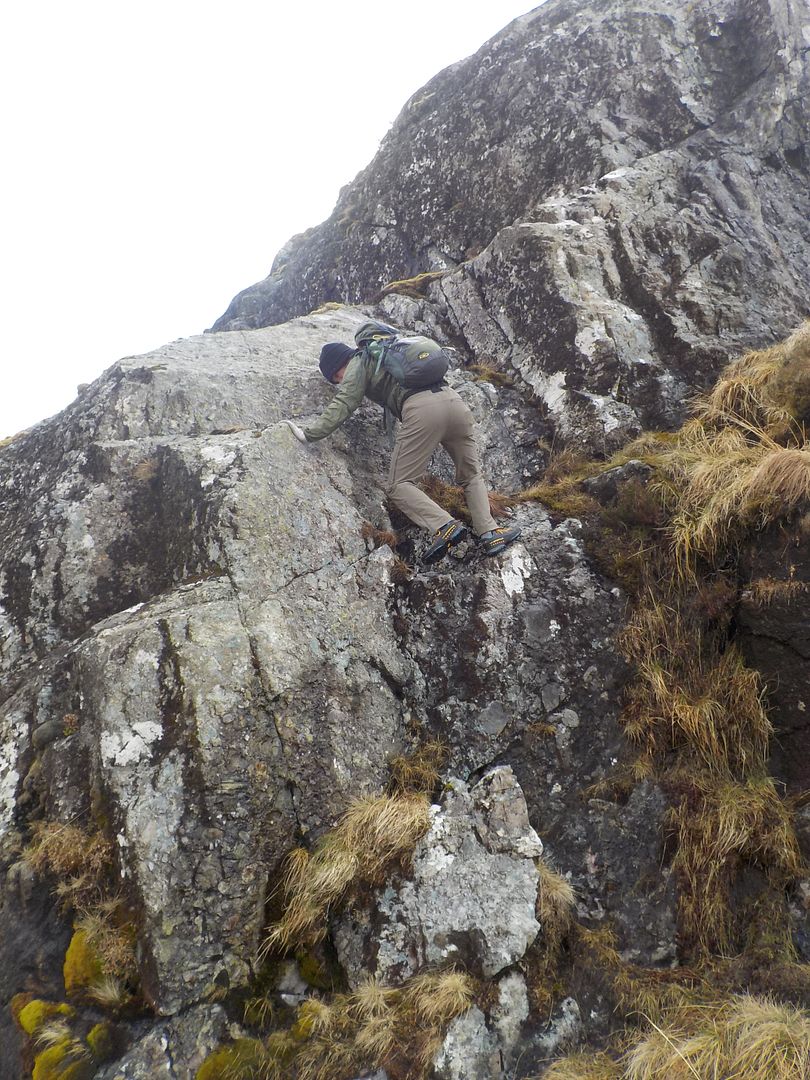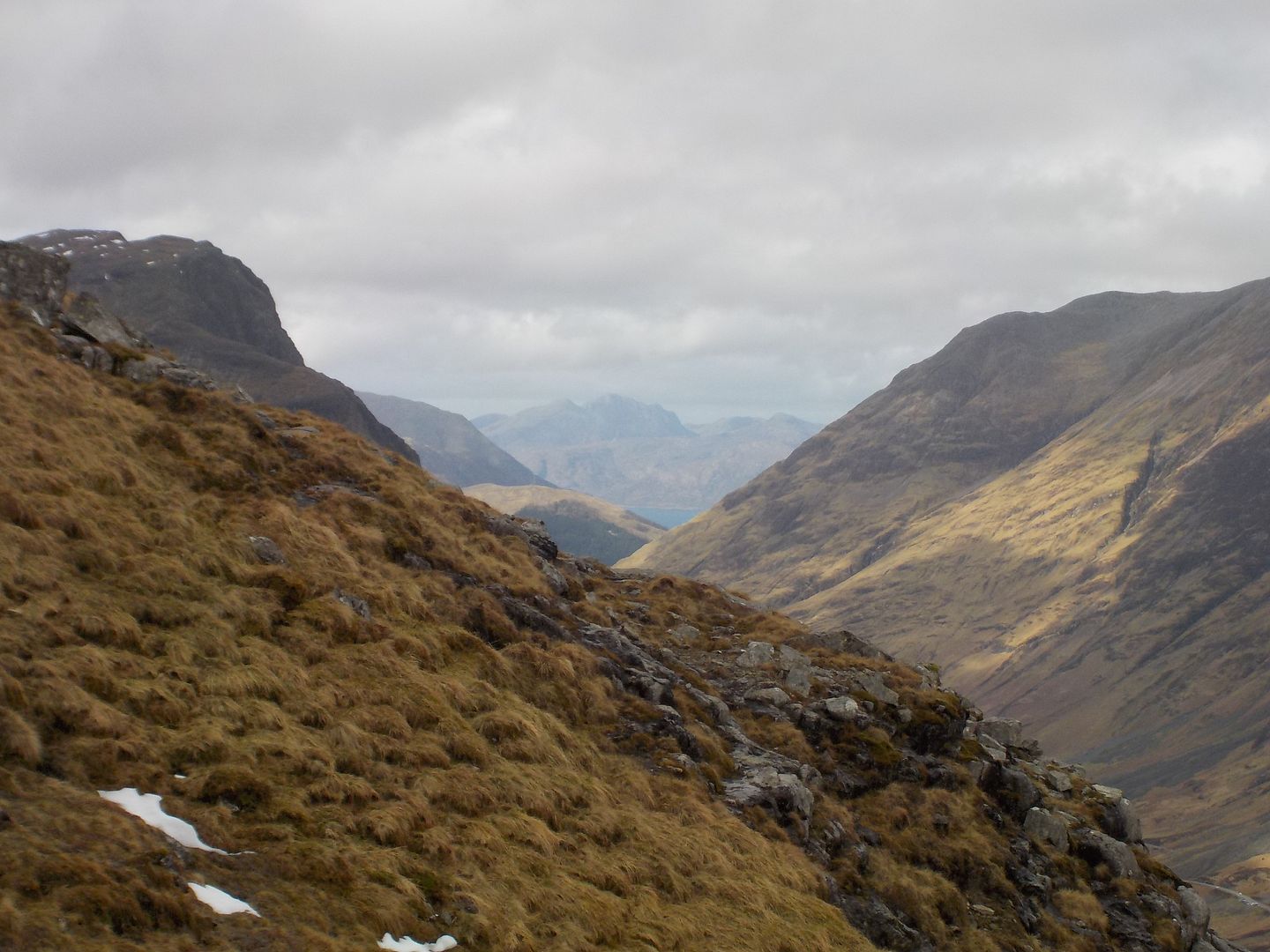 There was one rock band that was incedibly mossy and wet, so we were forced up a very steep vegetated slope, where the undergrowth wasn't really attached
Not the best, but it led up to more fun scrambling on drier rocks above, another buttress out left giving a good wee challenge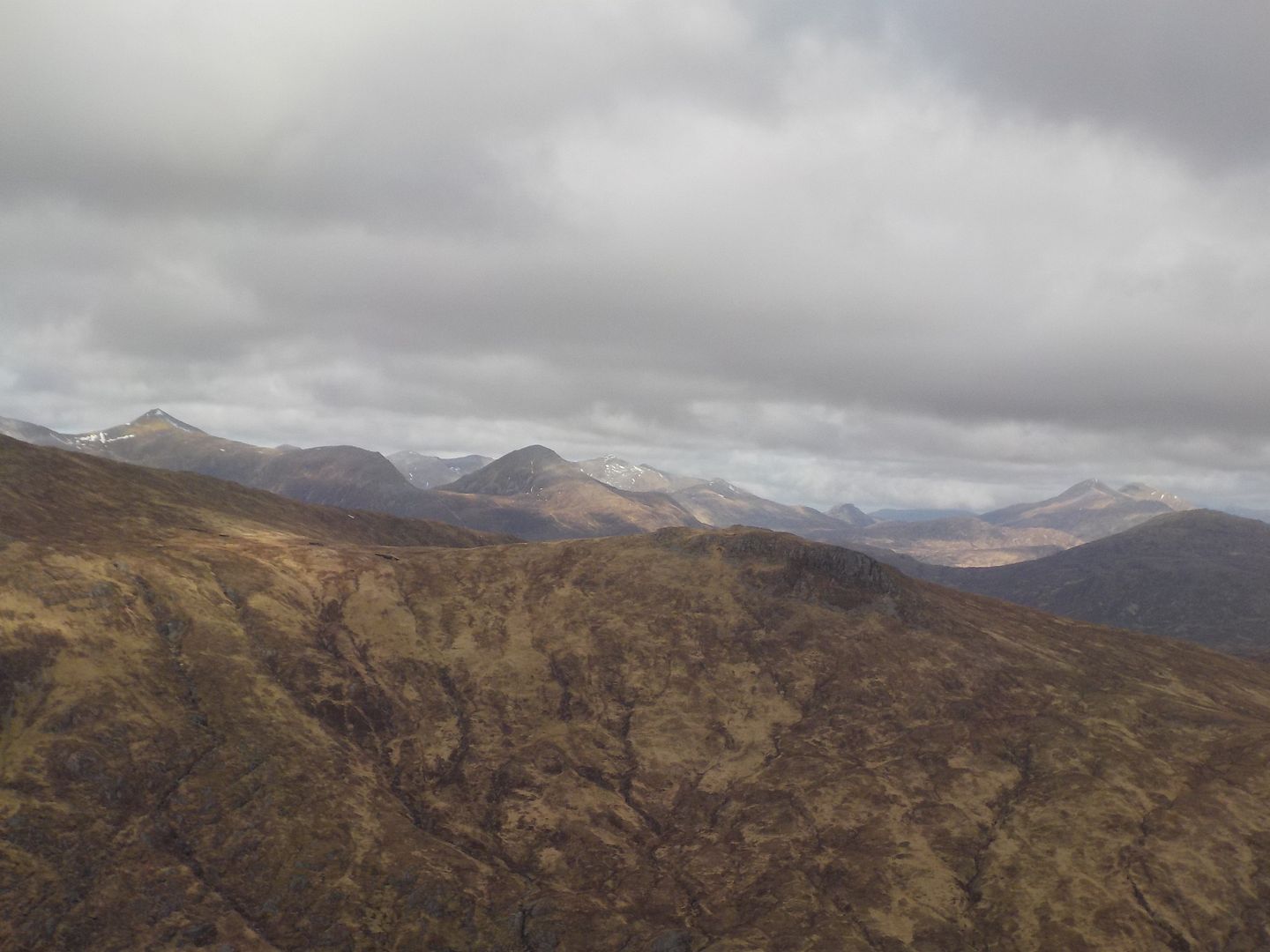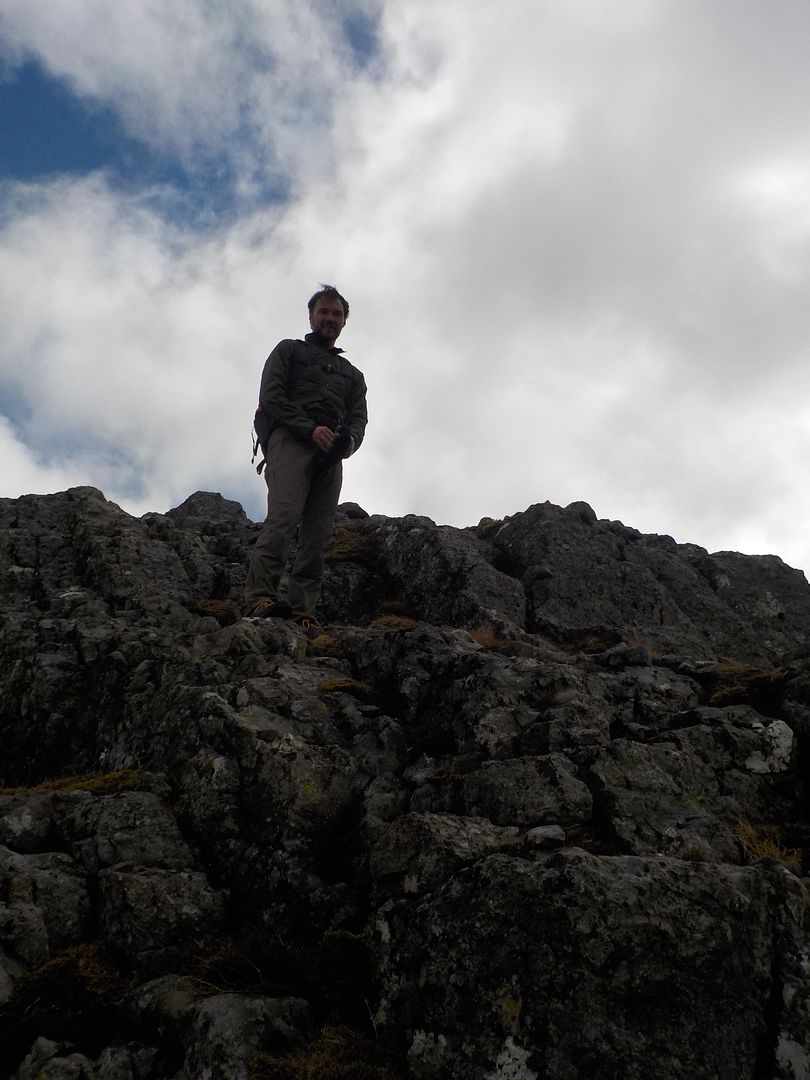 The last pitch was glorious, before we finally came to a cairn - that was it
Good interesting undulating wander to the summit though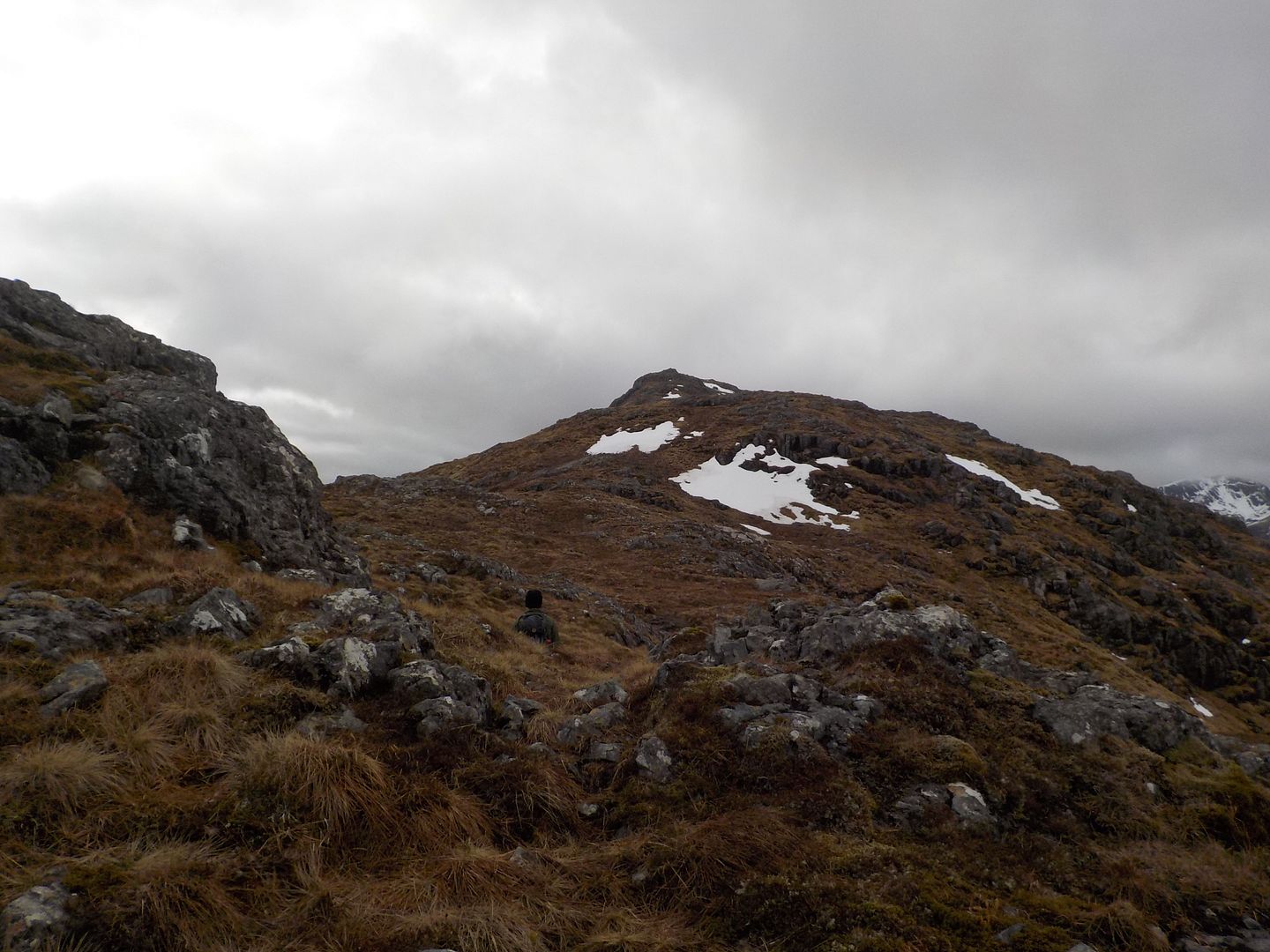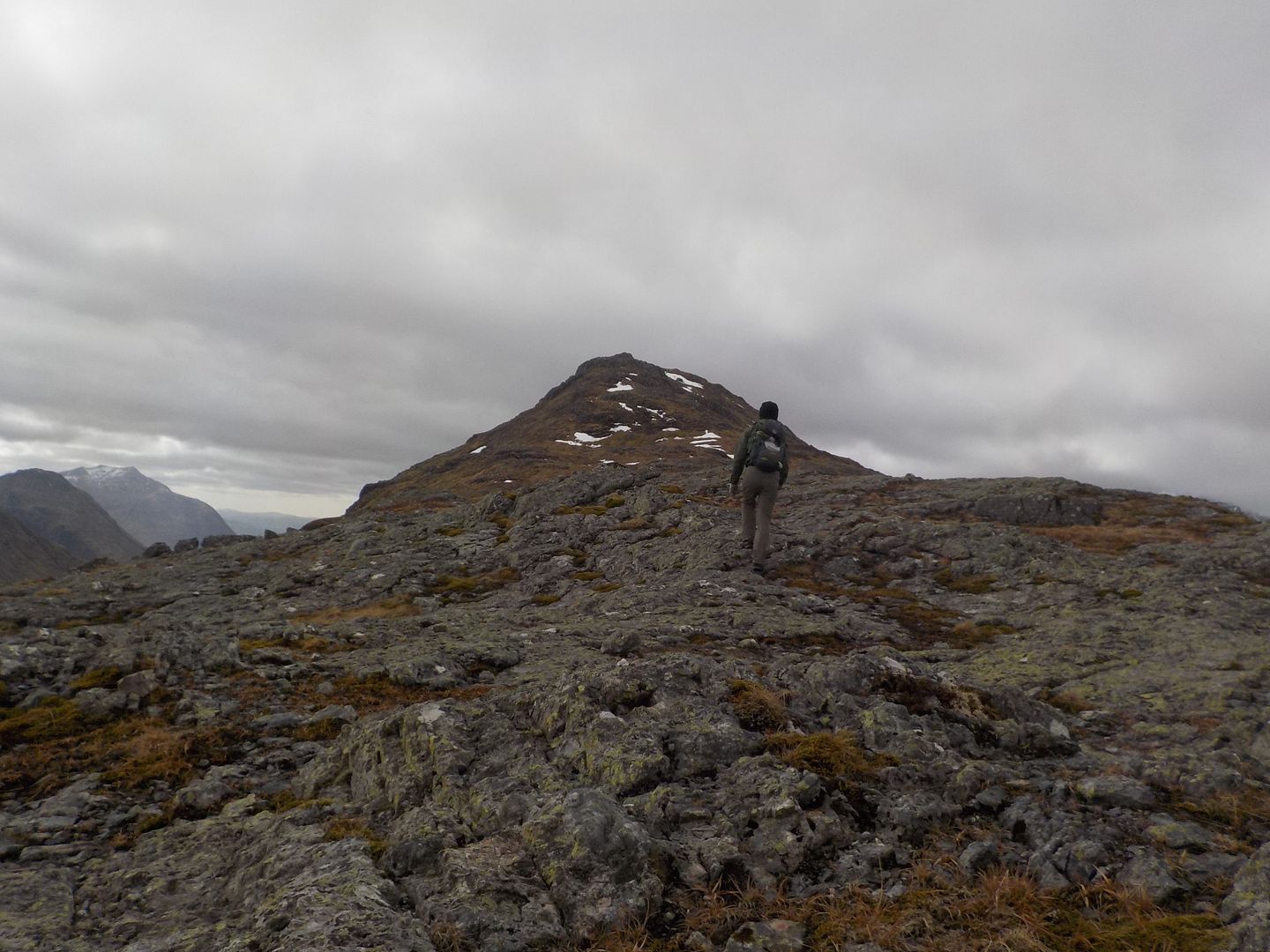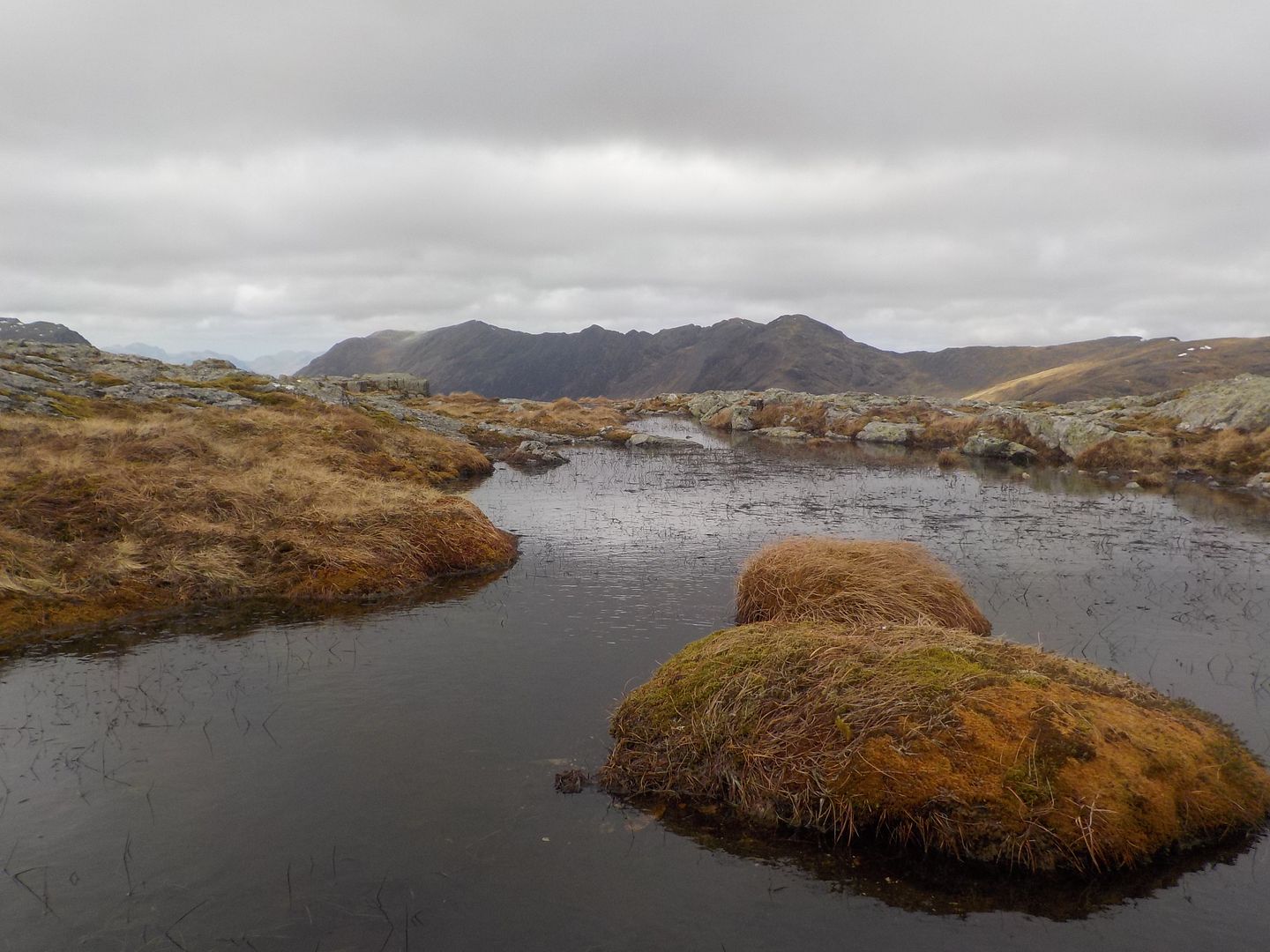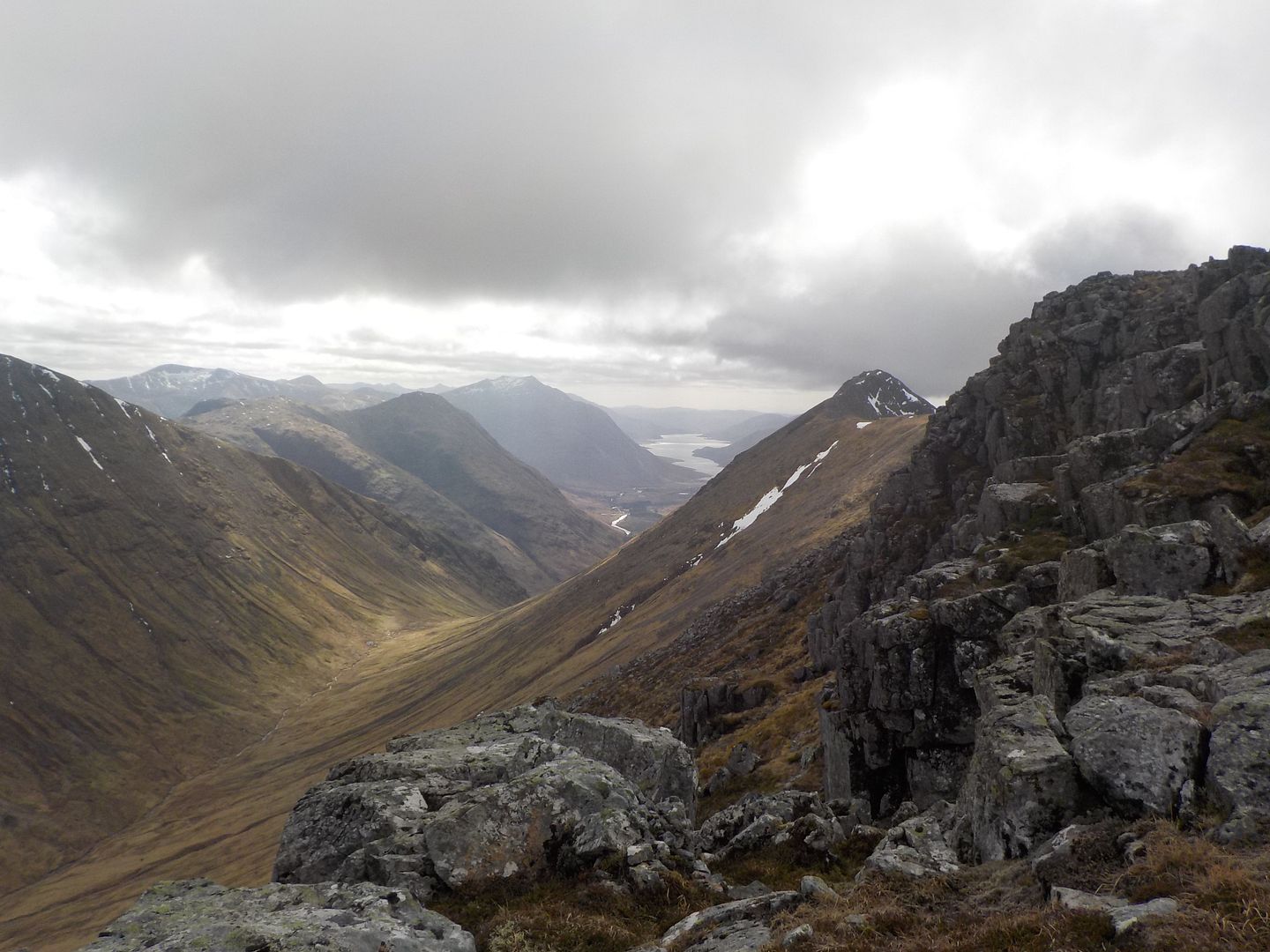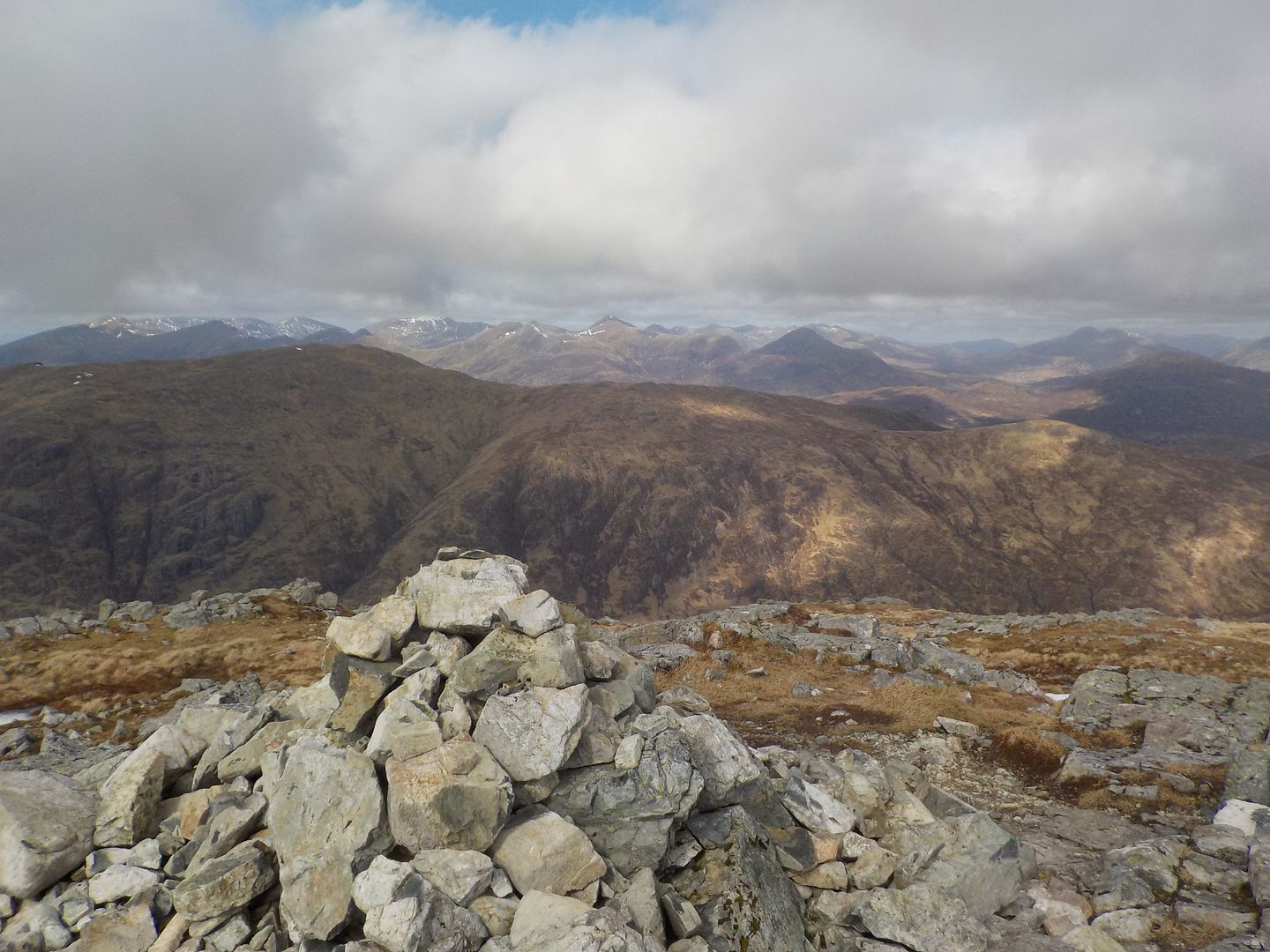 We didn't stop at the summit long, it was partially sunny but that wind was cold!
I wont bother describing the rest of the route, I'm sure there are many reports on this one. We were just going to head down the path, but it was so nice we decided to go up to the other top as well.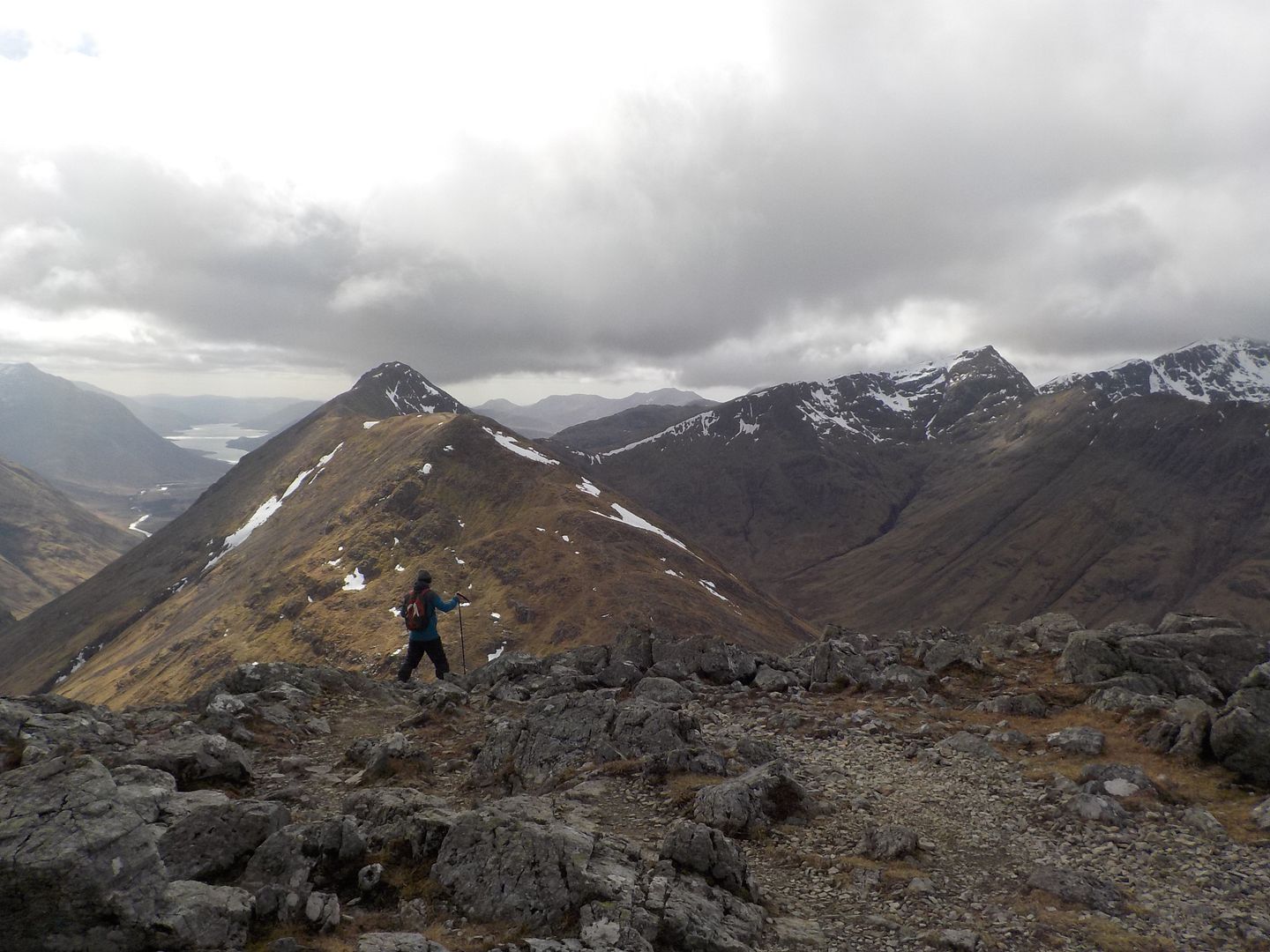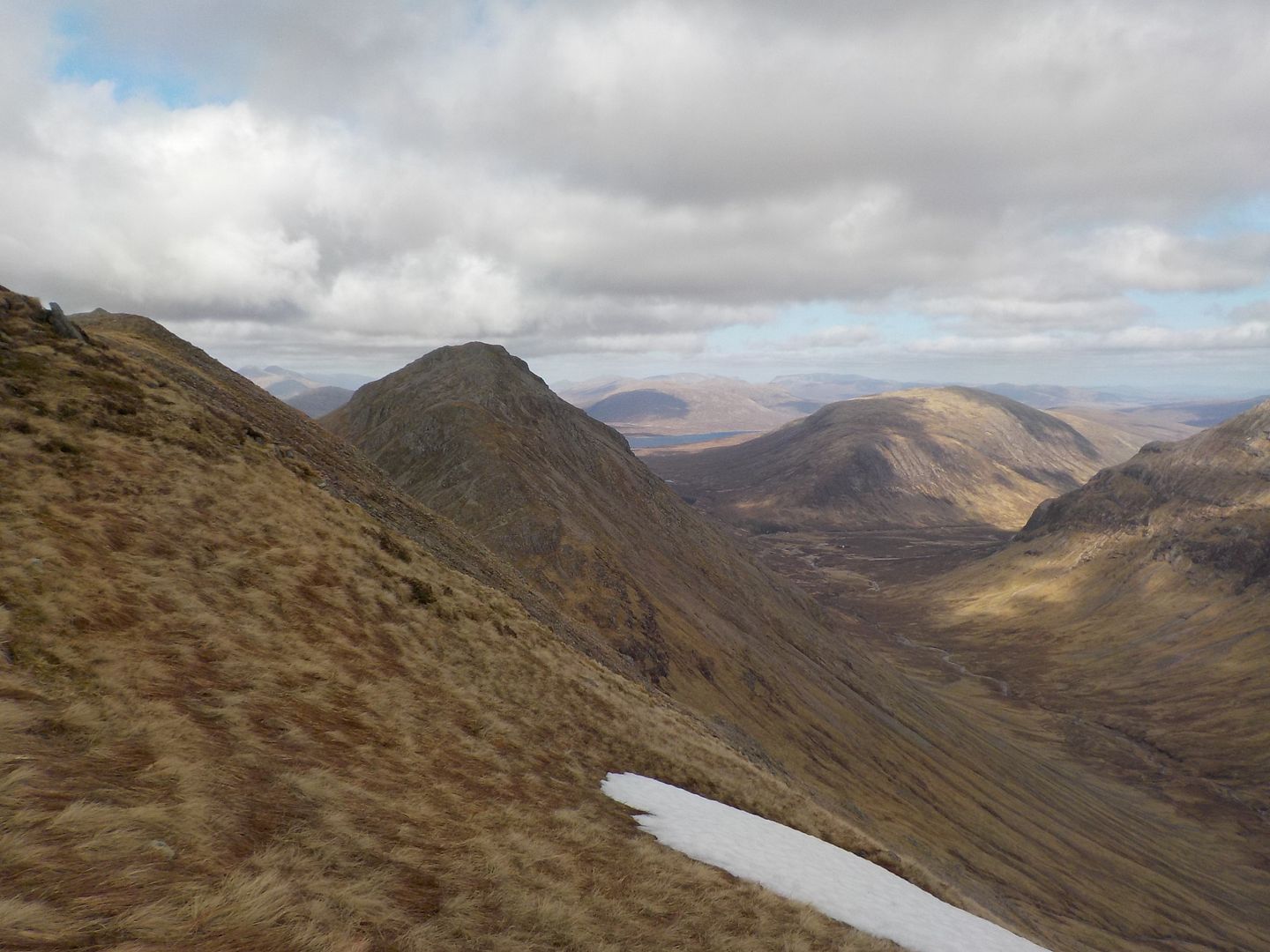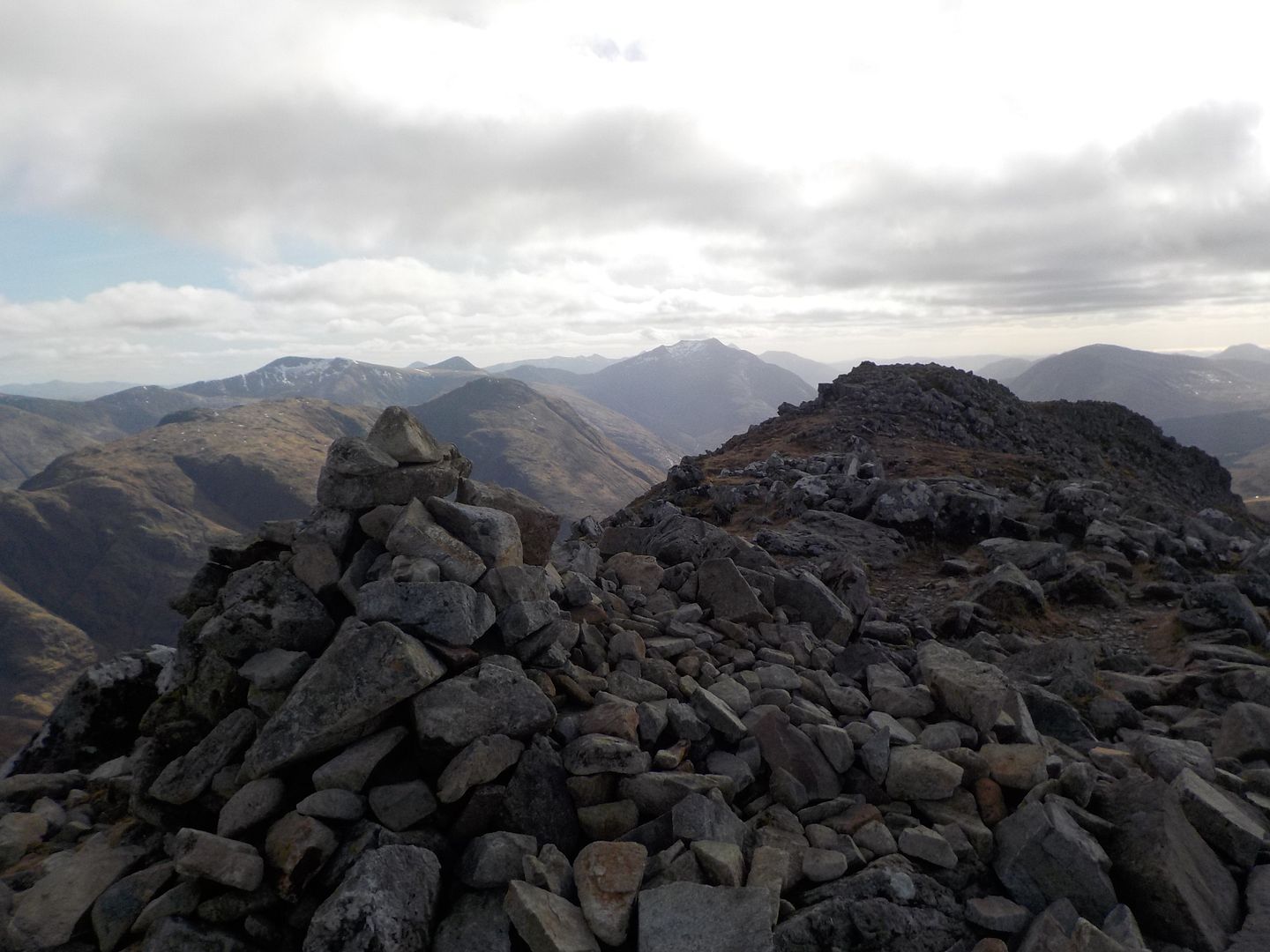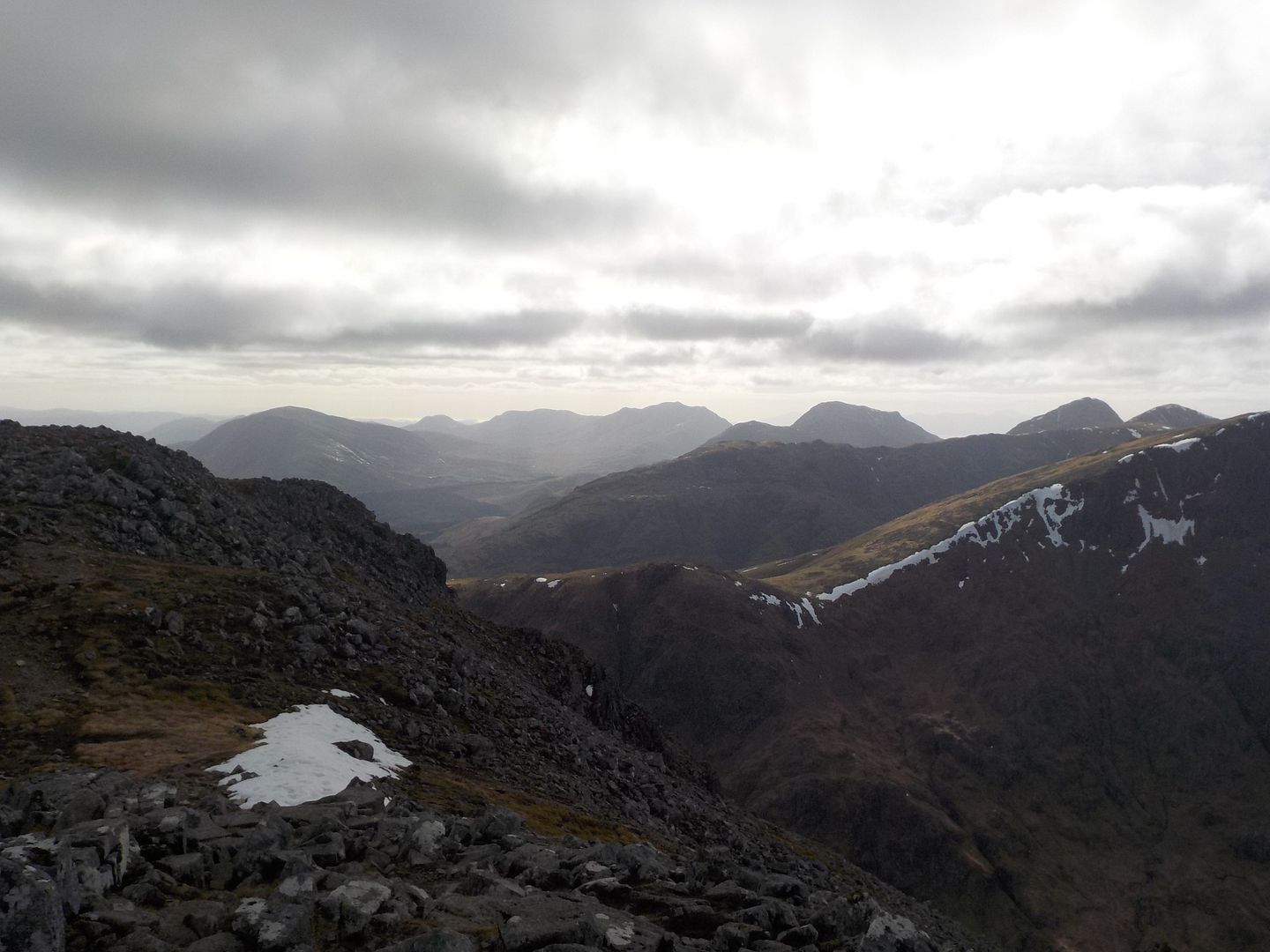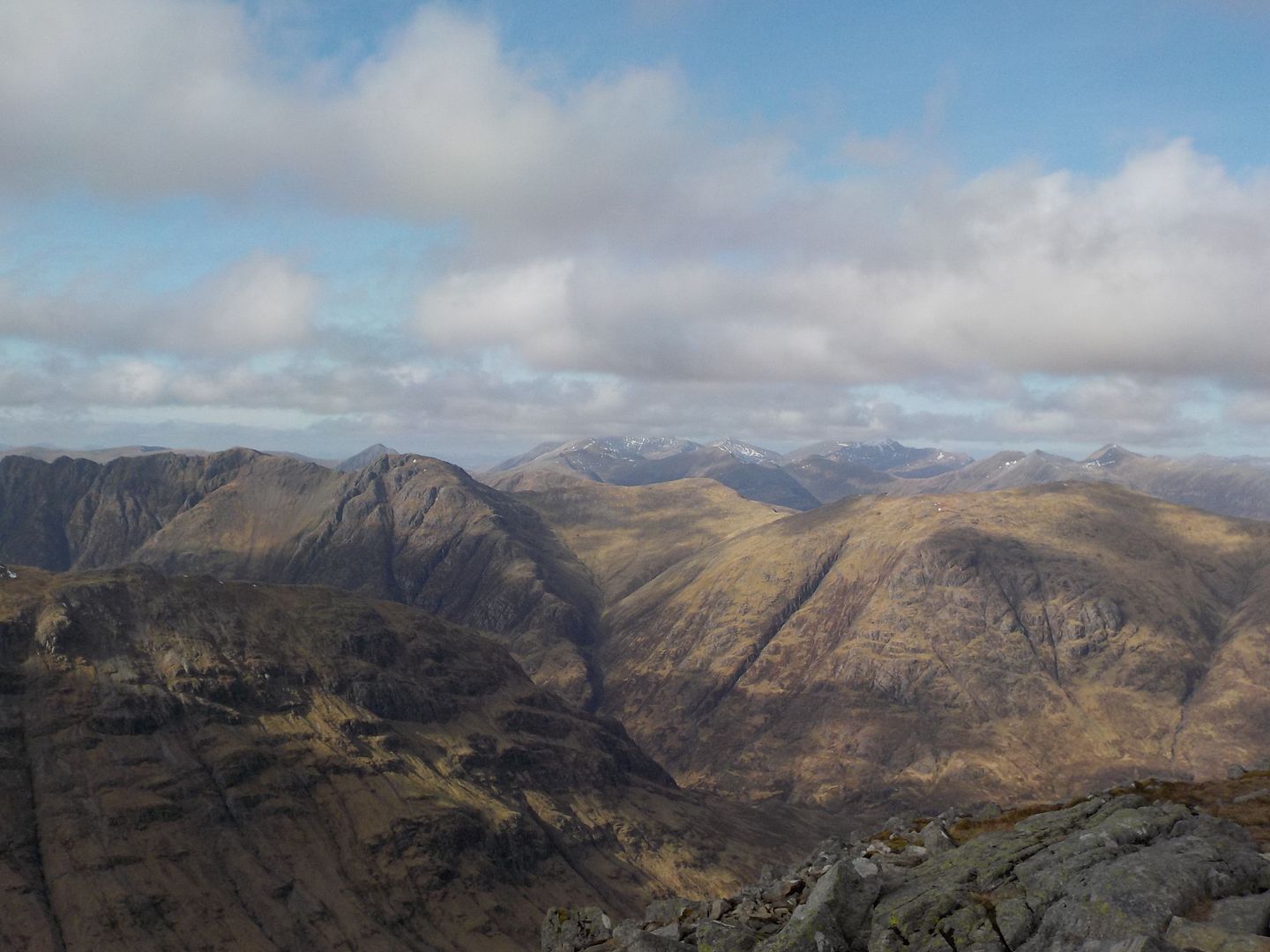 Beautiful day - isn't Glen Coe special? and a braw route for an old favourite