We travelled around Scotland during the last two weeks, planning to do sightseeing and a lot of walking, too.
This was our first longer walk for this holiday.
I was travelling with my mum and my aunt, aged 73 and 76. My mum has been to Scotland before so she knew, what to expect, my aunt never has been to Scotland, so she didn't , obviously...
Our route was following a suggestion from a little booklet, "Walking on Mull", adding the Killiechronan to Salen part from WH.
We started out at Teanga Brideig on the route from Craignure to Fionnphort, Our B&B host was so nice to take us there, as we started on a saturday, during the week it would be possible to go there by West Highland Motors Coach, connecting Tobermory to Craignure and Fionnphort.
The route:
The start
Looking back in direction of Iona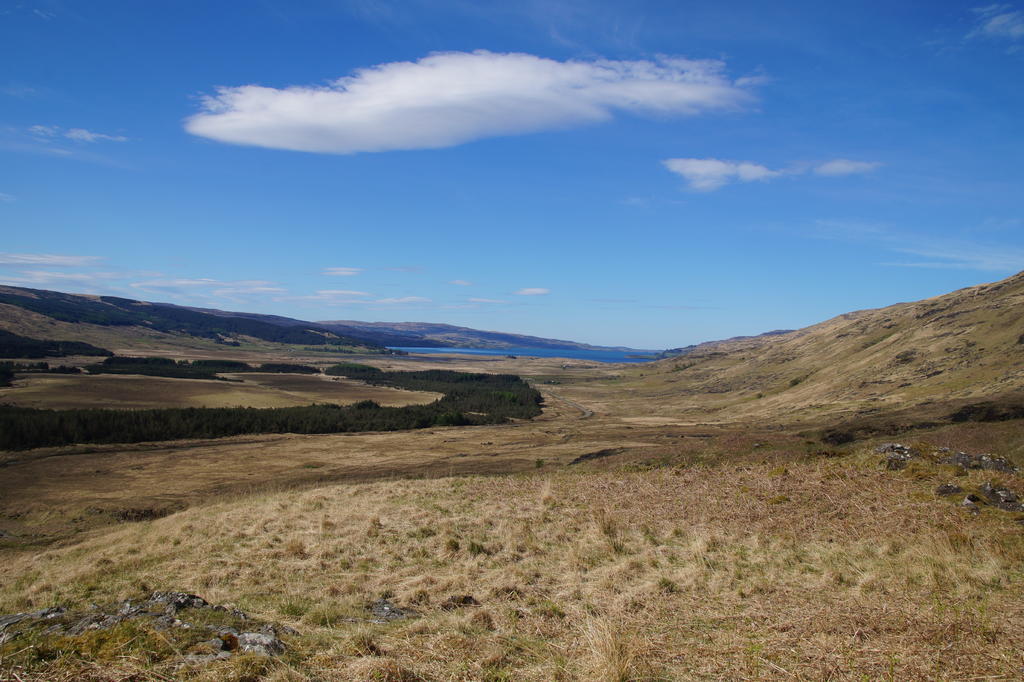 Looking up the valley
My followers
The clouds were helping us not to sweat to heavily
Glen Clachaig in its full Ice age glory form
Already muddied boots, in an location that got important later.
The girls, still happy
Walking down Glen Clachaig
looking back at A'Chioch
Halfway down the glen, I started feeling strange. But why? Patting my pockets, I realized that that the case with my glasses was missing from my pocket.
But, where? Shortly after starting from Carn Cul Righ Albainn, I slipped and fell, maybe there.
No I had no such luck, it was laying right at the cairn, where we had been resting a while, later I discovered a hole in the leg pocket of my walking trousers.....
So, 1,5 km back, 150m up, jippie.
Looking back at the ladies from the top....
An eagle appeared, but sadly it did not wait for me to fiddle out my zoom optics.
I rejoined the ladies
finally after al lot of happy bogging we reached the path starting down the valley.
Reaching Loch Ba
The Herd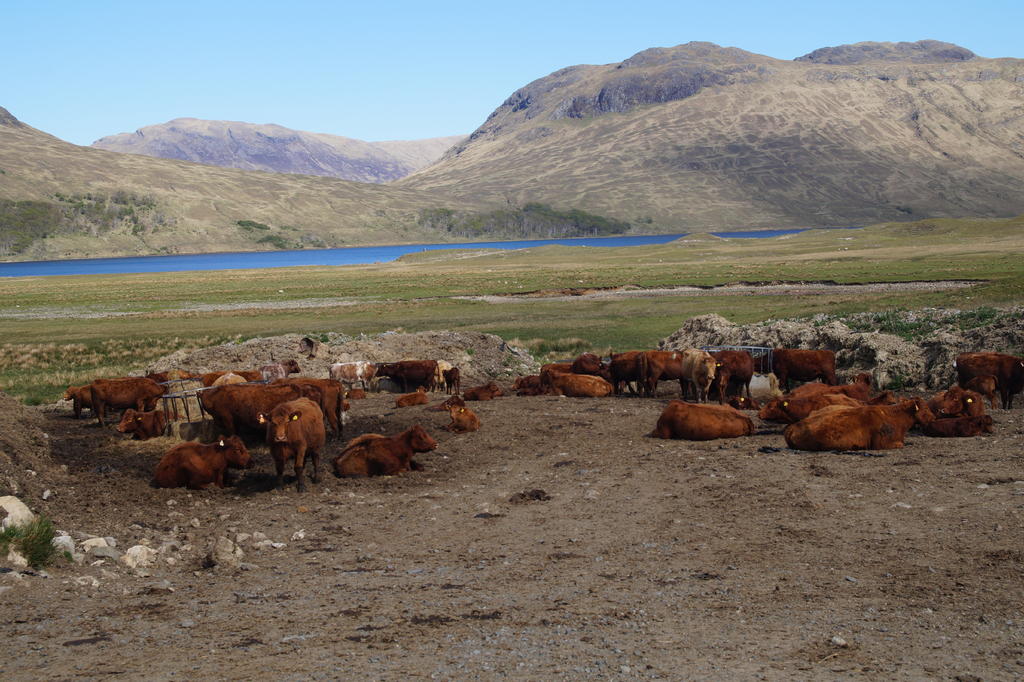 The boss, paying attention to everything, especially us.
The other boss
Loch Ba
Taking a bath
Gruline Church
After that, sadly my cam batteries, gave up.
All in all, 20 km for me, 17 for the Ladies, without picking up lost glasses....
What a very nice day, even if my aunt would not agree, she was very happy to see the "Salen" sign.....