After climbing Stac Polly the day before, I made plans to visit the north coast again. I just love that road up to Durness from Lochinver( not using the coastal bend today).
We arrived at Balnakeil quite early , but nearly not early enough, parking was already quit crowded
The church ruin and the graveyard are as nice as ever
Two of the ghosts of the graveyard were moving along the beach.
But maybe they were just walkers:) As my Mum stated: The Scots always choose the nicest locations for their graveyards. I heartily agree, knowing some other places like the one on the west of Tongue.
We moved ahead on our way to Faraid Head
Looking back to Balnakeil
Some beach shots.
The "sandy" road ahead through the dunes.
Dune Landscape, just waiting for the sandworms to appear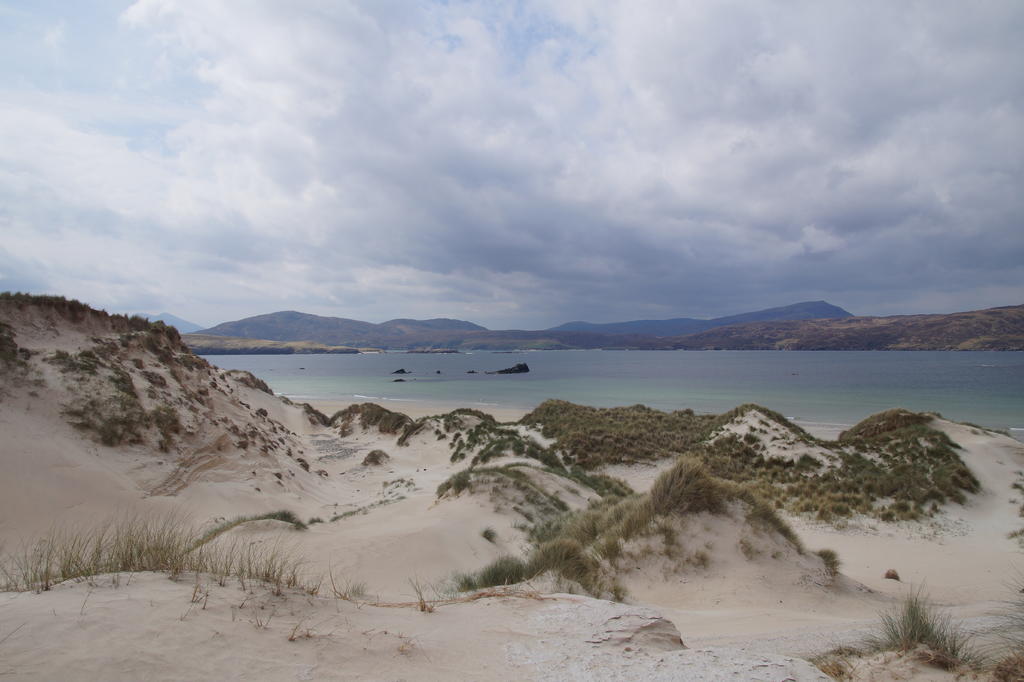 A View to the Head
Pano shot, same location.
We were alone for most of the time, the weather was very scottish today, it was windy, sometimes sunny, always some dark clouds looming in the distance
Dark rocks were looming in the sea:)
The view back to the observation station.
View in the direction of Durness.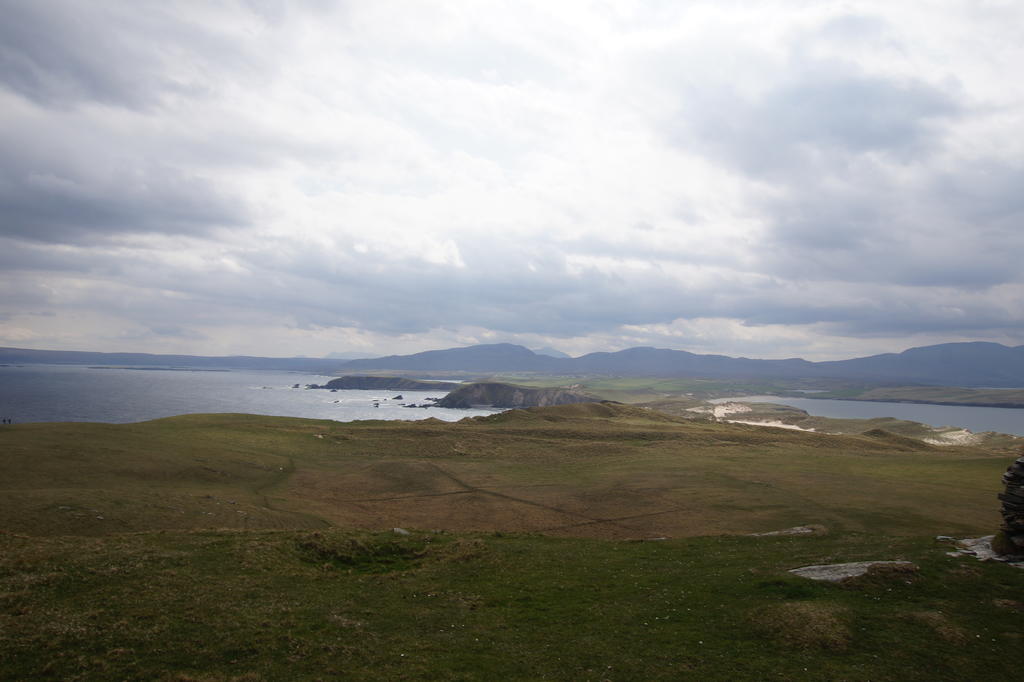 Sand structures.
Darkness approaching time to get somewhere nice
Somewhere nice with empty buckets, formerly containing hot chocolate.
After thoroughly exploring the craft village we moved over to Smoo Cave, which was very dry at this time of the year, the waterfall into the cave was just a drizzle.
Moving on, we went around Loch Eriboll, first intention was to get the Clearance village in Rosal, but it was getting late, so we turned right onto the very small single track passing Ben Hope on the way.
Looking across some very lonely landscape.
Back at Lochinver, we were greeted by some Monty-Pythonish god impersonation
SInce I don't know which one is better I included both the BW and the colour version
View from the Viewpoint in Culag Woods, on a nice evening Stroll after Dinner, this time at Peet's
And of course the most famous landmark in Lochinver.
to be continued .....soon